A few months ago we had the pleasure of showcasing Erika and Chip's wedding, photographed by top New York wedding photographer Ryan Brenizer, which took place during the 2011 hurricane in NYC. The wedding was a perfect example of how unforeseen circumstances can turn into beautiful memories, especially when you have a photographer on hand like Ryan who understands that life is beautiful even when it doesnt go according to plan. Today Ryan shares his thoughts about whats most important in wedding photography and how the things you worry about now may be the things you rejoice about later.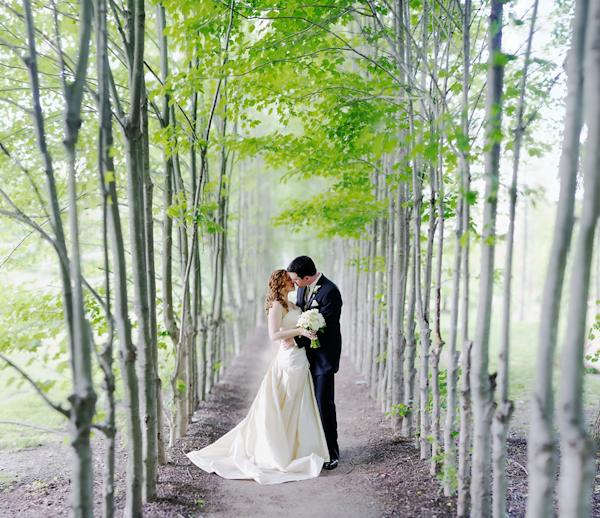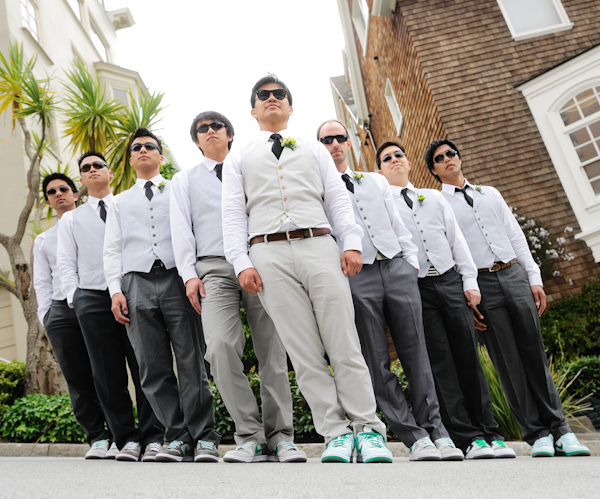 Blair: Ryan, I understand that you define yourself to clients as a "problem solver." What does that mean to you?
Ryan: There are so many different sorts of couples out there, and so many different sorts of stories to tell, but one thing is universally true when people walk in my door — they're at least a little bit stressed out. This is it, man! One day, and so many important things going on. Even if it's just the two of them and me in a park elopement, they still want everything to go as well as possible. And I find the relationship between whether or not someone is photogenic relies mostly on their comfort level. You don't have to be particularly attractive to look good on camera if you're truly comfortable — look at Jack Nicholson — and you can be stunningly beautiful and look like a mess if you feel like a mess on the inside. So everything from the images to their enjoyment of the day comes down to how I can help them manage their stress level, and the best way I can do that is to show them that no matter what happens, we're going to get them great photos.
I make every single wedding I've shot in the past year (assuming there was no Non-Disclosure Agreement) available to couples after the meeting. There are weddings in there during hurricanes, outdoor weddings in 100+ degree weather, weddings where the hair and make-up ran two hours over time, where we spent five hours stuck in traffic on the wedding day in about 250 weddings, I've seen and worked through just about every sort of wedding disaster. I want to take them through and have them make the most informed decision they can, because in the end all the photos I've taken before, awards I've won, accolades I've received none of them matter. All that matters is what I do for this one couple on their wedding day. So every time I show up, I'm there to give everything I have.
Once they know that things are taken care of, they actually get to relax! As I tell them, all these disasters that people spend all year worrying about sure, they happen, and then five minutes later it's all part of the story. "Hey, remember when?" If I can make them so comfortable that they literally forget I'm there, or that they get over the fact that a dude with two big cameras is in their face taking a portrait, and that they're in the arms of the person they love enough to go through all this for, that's when the pictures start showing their actual beauty and personality.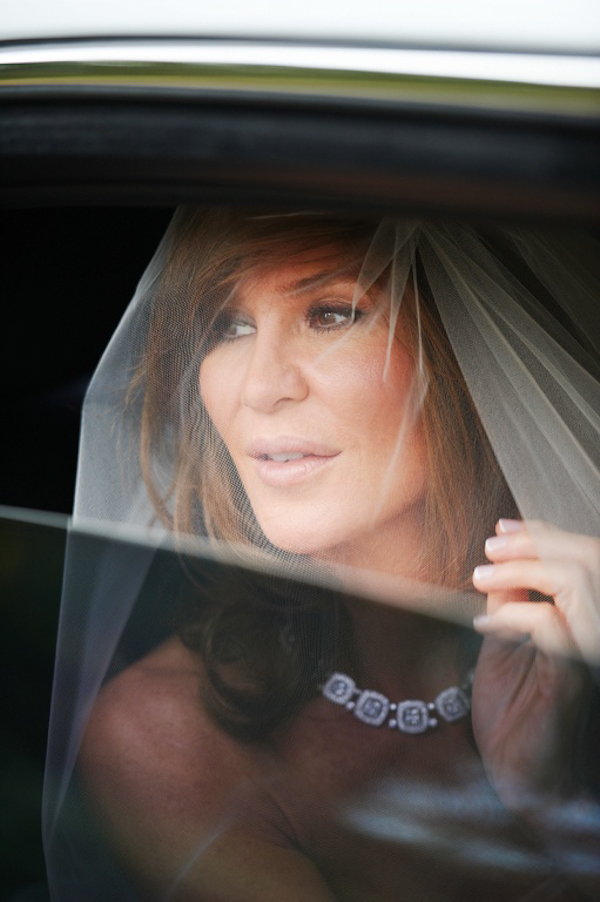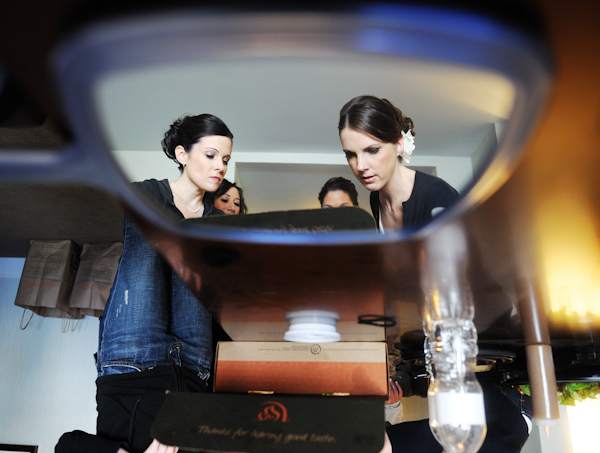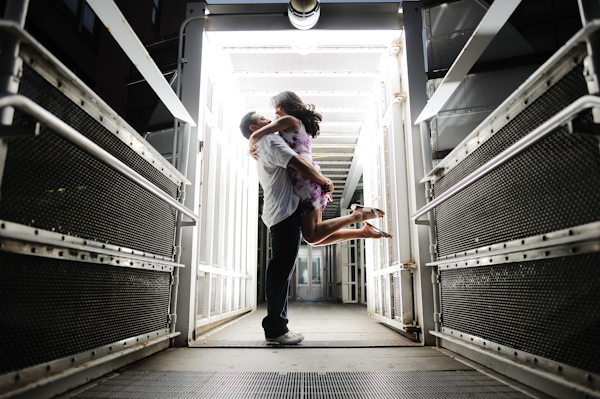 Blair: How did you get into wedding photography?
Ryan: During college I was the newspaper editor at Fordham University, and immediately afterward I became the managing editor of a local newspaper in Lake Placid. As an editor for a small publication, I had to be able to do everything: write, shoot, edit, etc
I started with a lot more tenacity than know-how. My first coverage experience was shooting the Clinton family during Hillary's Senate campaign. I was literally learning how to turn on my paper's new camera in the van on the way to the first event. I immediately noticed that press photographers were being shuttled away from the Clintons, so I put aside my professional gear and went in as a local, complete with one of those old Mavicas that wrote to a floppy disk. I was able to get near them and see their emotions, and I won a statewide award for the newspaper for my coverage. I still do photojournalism and corporate work on the side, covering President Bush, Muhammad Ali, the Pope, and being the only non-campaign photographer allowed near the presidential candidates the last time they meet before the election. I did that in 2008 with Obama and McCain, and am slated to do that again this year withwhomever it is. Along the way I was a photographer for Columbia University, which constantly presented me with the challenge of how to take interesting photos of people standing at lecterns or politely conversing at luncheons.
My first wedding was done as part of a photography project I was working on. I had chosen an underground comedian's career to document and during the project she got engaged. She had this rockabilly groom and a wedding at CBGBs that perfectly fit their vibe, and as time went by I just started shooting weddings more and more. After working hard for years to take great photos of un-photogenic situations, where people are eating under fluorescent lights and running from one speech to another, doing weddings is like being in a playground. I no longer have to hunt for emotion, people openly show their feelings at weddings, the setting is usually beautiful and I have so much more to work with when I am capturing the story. Ive been shooting weddings for a little over 6 years, and being able to tell a couples story authentically never gets old for me.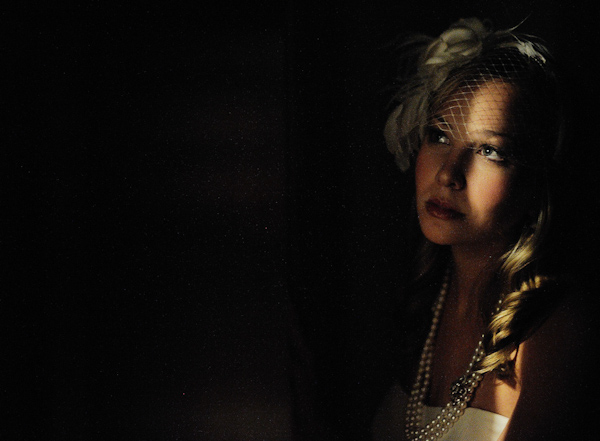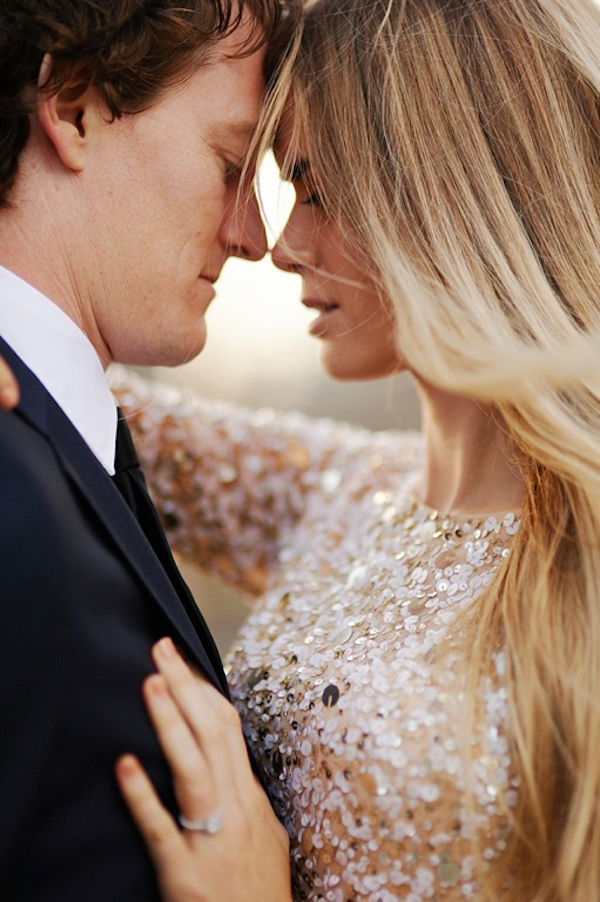 Blair: What are your favorite places to shoot in NYC?
Ryan: First of all, I'm just happy to be able to shoot on the streets and not have people stop and stare. Five years ago everyone would think I was shooting for a celebrity or a model when I was taking engagement photos and that could be distracting, now they just smile and move on. The best thing about NYC is how many options there are. I've shot hundreds of weddings here and there are still so many great venues I've yet to explore. I love seeing things with fresh eyes, responding to what's best for that couple, their look, that time of day, that moment, not rehashing things. I imagine I would burn out pretty fast if I had to shoot at the same four places every weekend.
In New York, you can go from pastoral to elegant to grungy in a ½ mile. There are tons of places to shoot that Ive never seen and I want to see them all because I prefer to find new things and see them with fresh eyes. Landmarks dont really do it for me, I want to get at a couple's real relationship and experience together. I have come to appreciate Central Park, because even though I'm there so much there's always new places I haven't been, especially to the more secluded North. When I scouted for my NYC workshop in October I found huge swaths of great spots I'd never seen despite living here for more than 12 years.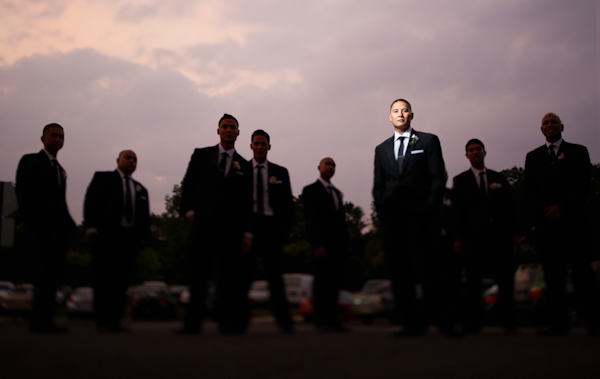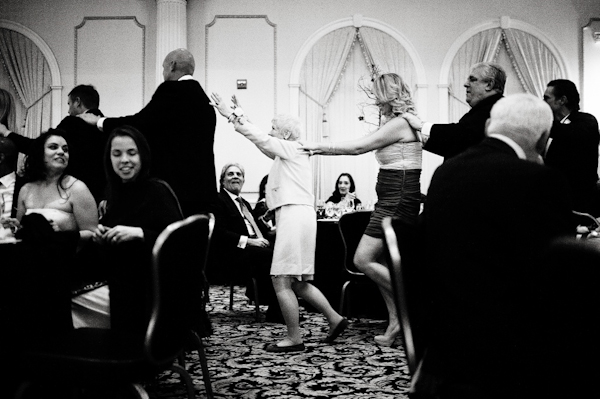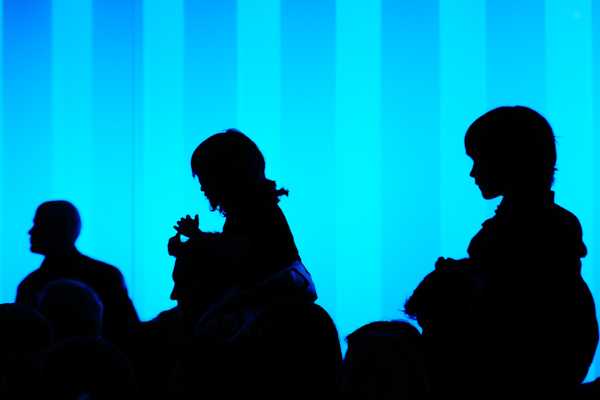 Blair: Who are the people who inspire you most in the wedding industry?
Ryan: There are so many. Right now, the people who inspire me most are those who have weathered the trends, people who have continued to create distinctive work and who work extremely hard. You have to have brilliance to be a great photographer, but its that coupled with endurance that really inspires me – wedding photographers like Ben Chrisman and Cliff Mautner who always go the extra mile to create art and come through for their clients, year after year after year. This industry has a lot of churn, lots of people who burn out or start lecturing instead of shooting, and I really respect people who can keep going at it and loving it.
I also love Grace Ormonde, who I've dealt with on some projects recently she and her team are gracious and hard-working and her magazine is extraordinary, and honestly I have to say Junebug Weddings because you clearly love and enjoy photography so much, and understand that real moments are what weddings are all about. It is so rare for a wedding blog to show a photo just because it's a great photo, even if it in no way helps a bride figure out what to buy off Etsy, and I appreciate that.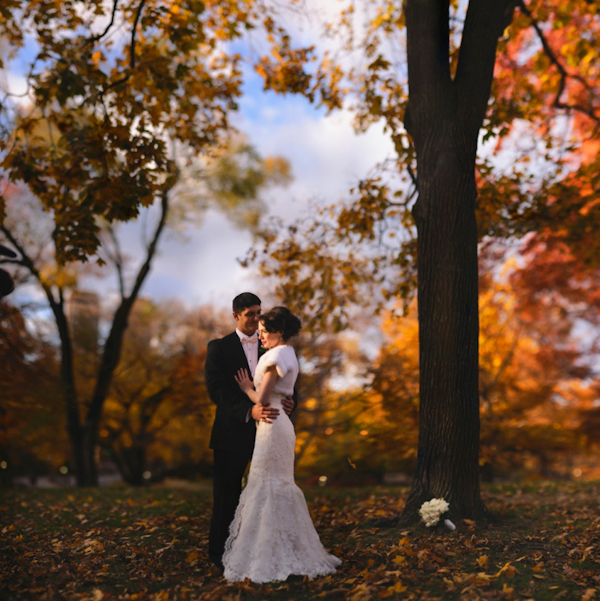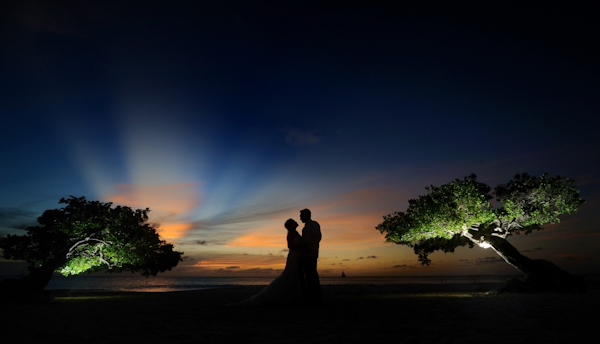 Blair: What are you looking forward to the most right now?
Ryan: I love sharing what I know and working with other people to help them succeed. I am always expanding and changing, and Im doing a few workshops this year. I grew up around teachers and I watched how they inspired people and helped them, so this feels like a new and old part of my life. I have no secrets and I dont worry if other photographers try to copy my style. I'm incredibly competitive, but primarily with myself. Photographers are so different and it's hard to compare art, but what I mostly think about as I began a new season is that "Ryan Brenizer from 2011" guy. Yeah, he took some decent photos, but I want to outshine him in every way this year. I want to always be slightly embarrassed of my past work because I feel better about my current work.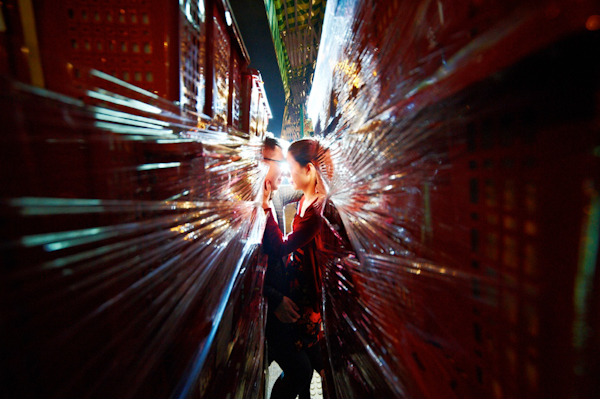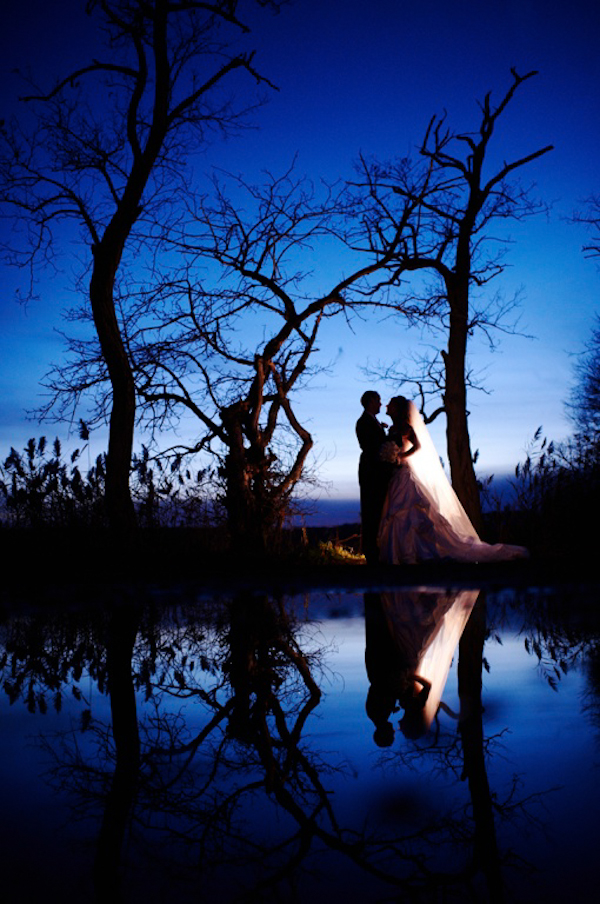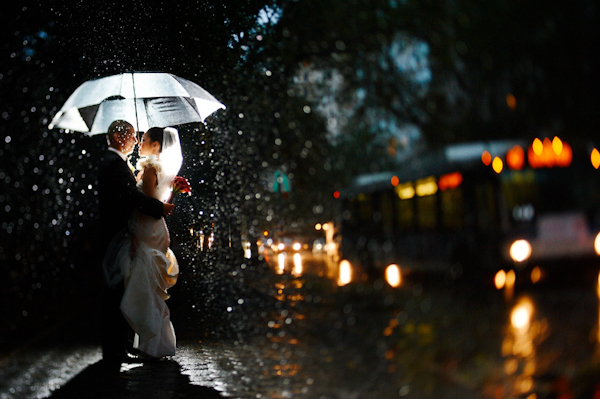 Thank you so much Ryan! What a pleasure talking with you!
To learn more about Ryan Brenizer and his photography, be sure to visit his website and Junebug Member Brochure.
And for more interviews with the amazing members of our Worlds Best Wedding Photographers Hotlist, don't miss our Photographer Spotlight Archive!