Today were thrilled to bring you the work of Mexican wedding photographer Fer Juaristi, a rising-star and rare talent in the world of wedding photography. We were simply blown away when we found his work and we couldnt be more honored to have him as a member of the Junebug Weddings Worlds Best Wedding Photographers Hotlist.
Blair: How did you get into wedding photography?
Fer: I went to college for media production and advertising. I started doing music films as with the intention of moving on to film school. During my education my friend asked me to shoot his wedding so I bought myself a video called Masters of Wedding Photography. Two hours in to the vid and all the myths I had about wedding photography completely vanished. I literally quit my job the next day to start pursuing wedding photography. Ive been on this road for five years, and thank God, everything is going great.
Blair: What are your favorite locations?
Fer: The most humble ones, even if they are in the most luxurious settings. I like to find something new for each couple and I stay away from the obvious backgrounds at resorts and ballrooms. I love the challenge of working hard to see things differently. I try to create stand alone images that are totally unique, so that each one can be seen as a separate work of art. As far as shooting in Mexico goes, I love the historic town of San Miquel Allende, the coastal town of Merida, and Campeche with its beautiful colored haciendas and ancient ruins.
Blair: Where do you want to shoot next?
Fer: I want to do more urban weddings in large cities around the world. I love lines and composition so discovering new types of architecture really excites me. I sometimes refer to myself as the Mexican Monkey because I am willing to climb trees, lie on the floor, or shoot from the rooftop to get the shot Im looking for.
Blair: Do you have a favorite camera or lens?
Fer: I usually shoot with my Canon 5D and the Leica M9. I also use a medium format camera with film for my day after shoots. For me, the fixed length 35mm is the best lens. I like to move a lot when shooting and that lens gives me exactly what I see.
Blair: What gets you up in the morning?
Fer: I wake up very early every morning and get right to work because I like to get the most out of my day. What moves me is the freedom to approach my work on my own terms. I am not a dreamer, I am a doer, so challenging myself to do the best work I can keeps me going.
Blair: How would you describe your wedding photography?
Fer: Cinematic I like to think there is a movie-still like quality to my work.
Blair: So what are your favorite movies or music?
Fer: Musically, Im listening to Jeremy Larson from the U.K. right now and of the last movies Ive seen I really enjoyed the Art of Flight and Hanna I like watching movies on mute so I can get caught up in the visuals.
Blair: What makes you give yourself a mental high five?
Fer: Oh, I think thats what my photography buddies and I call a visual boner. For me, my high-five comes when I surprise myself with an image thats totally new. I love to find awesome perspectives every time Im out there. When I get that perfect shot I know it, and I let my couples know it so they can be excited too.
Blair: Is there one thing you'd like every bride and groom to know before their wedding?
Fer: Yes, their wedding will be a totally new experience, so I tell them to expect the unexpected and stay flexible. If they dont see me its because I am hiding behind a palm tree or lying on the floor getting the best shot and I want them to go on with their day.
Blair: How has witnessing so many weddings impacted your life/outlook?
Fer: When Im in front of couples who are emotional and deeply in love, it makes me want to pick up my phone and call my wife and tell her how much I love her, and it makes me feel grateful for my own marriage every day.
Blair: Do you have a tip or two for couples who are looking for their perfect wedding photographer?
Fer: Find someone you trust. Its the most important thing you can have. Choose someone whose work inspires you, then forget about what youre envisioning and let your photographer go beyond it for you.
Blair: What really gets to you at weddings? Makes you cry? Makes you laugh?
Fer: I love the getting ready shots. Because most of my clients are destination couples, I dont get to meet many of them before shooting their weddings. I love this time because there is so much anticipation and it sets the stage for the day. I also love the father-daughter dance, I am usually crying and shooting at the same time, but most of all I love the day before and day after sessions where I get to spend a lot of time with the couple Im working with.
Blair: What has inspired you recently?
Fer: Other photographers, I love to meet other people in this business, and Ive recently been able to hang out with Junebug members, Joe Cogliandro, Adam Houseman, Erik Clausen and Otto Schulze who are all great new friends.
Blair: What is the best possible/your favorite reaction from a client when you deliver their images?
Fer: When they say holy sh*t!" and their mouths drop open.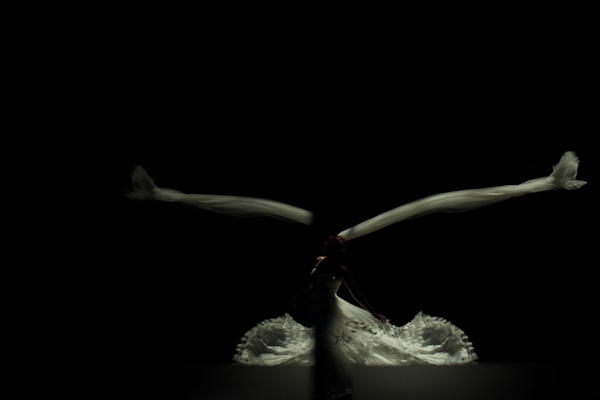 Blair: What are you looking forward to most right now?
Fer: Traveling and learning about new cultures and traditions. I love to experiment and be surprised by the results, and new places give me an opportunity to move beyond what Ive created so far.
Blair: Name the three photographers you admire most right now.
Fer: Erik Clausen of Poser: Image, Nirav Patel, and Daniel Aguilar.
Blair: Favorite image you've taken lately?
Fer: There is a natural light photo I shot very recently that I love. My client is a photographer as well, and Im doing her vow renewal. The image was shot with my Leica Rangefinder. The lens is old and it makes awesome flare effects.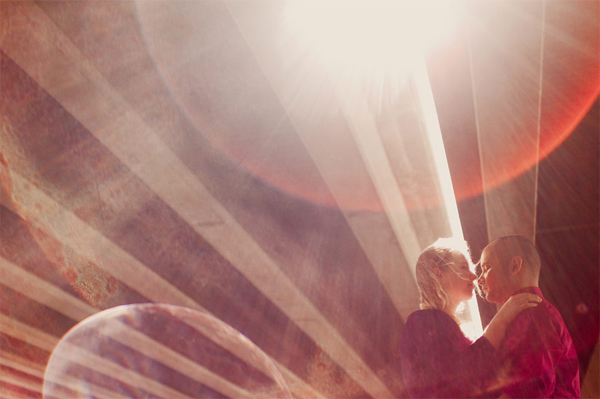 Thank you so much Fer! It was a real treat to get to know you better.
To learn more about Fer Juaristi, be sure to visit his website, blog and Junebug Member Brochure.