Fashion forward and simply fabulous, JoAnne Dunn makes brides look drop-dead gorgeous throughout Italy and around the world. Her fusion style combines compassionate reportage with cutting-edge fashion photography, creating show-stopping images. We cant get enough of her work and were honored to promote her on our Worlds Best Wedding Photographers Hotlist. Read on to find out a little about how JoAnne makes her photography so unique.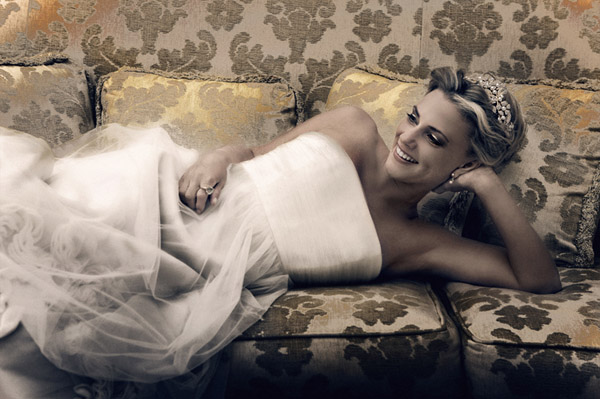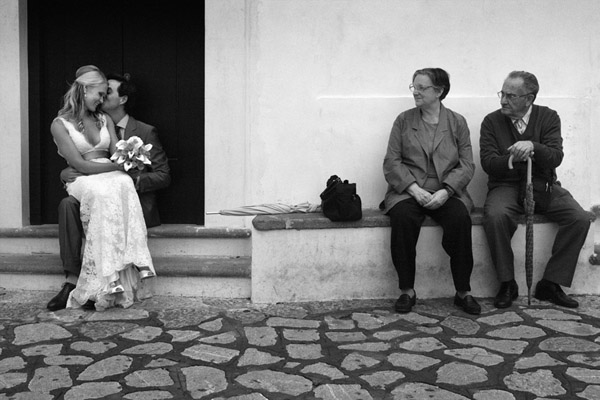 Junebug: How did you become a photographer and what first got you into wedding photography?
JoAnne: I am from South Africa and I started doing photography when I was just 14 years old. I completed matric at the National Arts School in Johannesburg and went on to study a fine arts degree at Rhodes University. Leaving South Africa, I went to London to work for an advertising agency and to participate in art exhibitions. I met my Italian husband whilst there, and a few years later we made the decision to move to Italy.
When I first arrived in Italy, I was hired by a classic wedding photographer who did not know how to do reportage, and I was grossly underpaid. I decided to leave the job and go out on my own, at a time when the destination wedding market was just taking off. I shot 12 weddings the first year and 100 during my fourth. In the midst of all these weddings we moved to Ravello, and I havent looked back since.
I focused entirely on photographing unscripted moments, but soon realized that women want to look gorgeous on their wedding day, so I started incorporating a lot of fashion photography aspects into my work. Now I do whatever it takes to make people look their best. My clients beauty is always my #1 priority, and my style, a fusion of photojournalism and fashion photography, allows me to give my clients a complete range of the images they are looking for. Im thrilled to have worked with celebrities, models, European soccer stars, and some of the most beautiful people in the world.
Today, Ravello is still the perfect place for me to live and work. I think Ravello is one of the most beautiful places in the world; in fact I sometimes say South Africa is my mother and Ravello is my lover.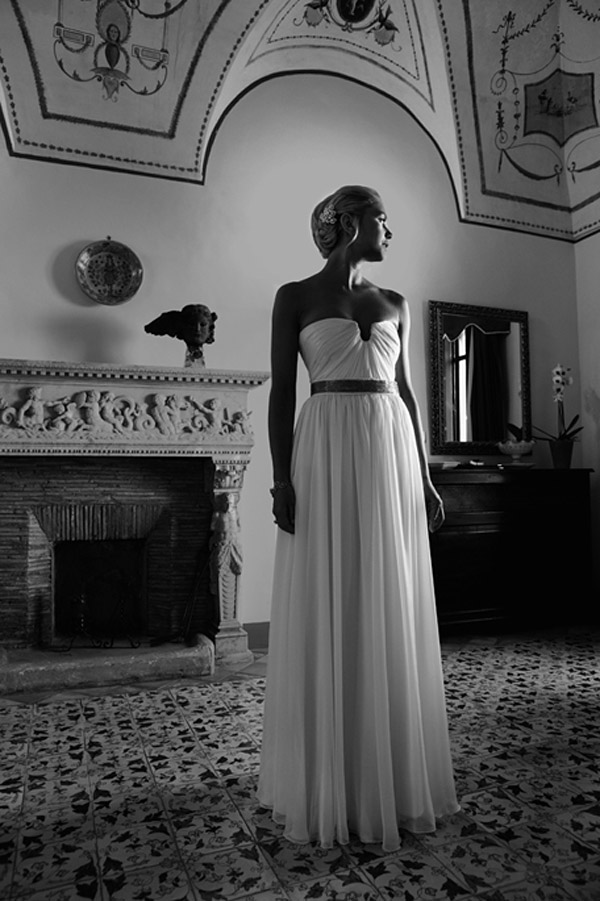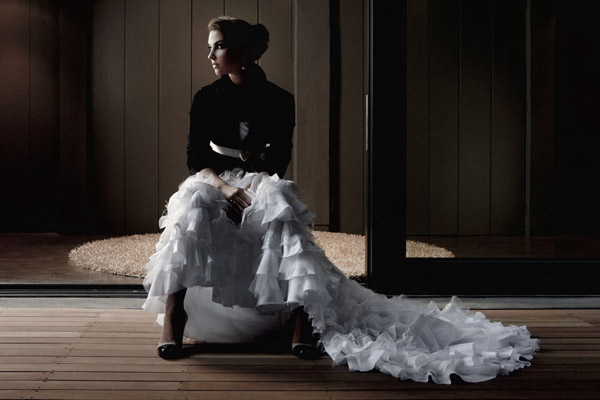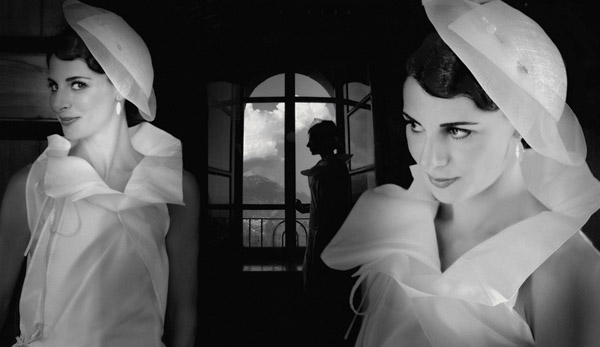 Junebug: What influences your style the most?
JoAnne: I am just a complete magazine junkie and I get a lot of inspiration from reading them. I guess I would say my favorite photographer of all time is fashion photographer, David LaChapelle. Annie Lebowitz is a classic who is always inspiring, and I love the wedding photography of Jerry Ghionis as well. I also love music videos and film, and lately Ive been inspired by the True Blood series. I love the way that theyve treated the images. Theyre dark, moody and very romantic, almost gothic/punk.
Junebug: As one of the most popular photographers in Italy you shoot at a lot of different locations. Where are your favorite locations to shoot?
JoAnne: In my opinion, Ravello is truly one of the most gorgeous places on earth and I particularly love shooting here at a location called Villa Cimbrone. The garden, the architecture, the light, the staff, they are all wonderful. I also love shooting in Mykonos and in Anacapri at the Capri Palace.
For a complete overview of the best locations in Ravello, and throughout Italy, I direct couples to my Favorite Locations page on my website.
I also love venues where there are no cars and it is easy to walk from place to place, like old Masseria Farms, which have been converted into venues. The town of Ostuni is also lovely, and has some of the same charming characteristics as Ravello.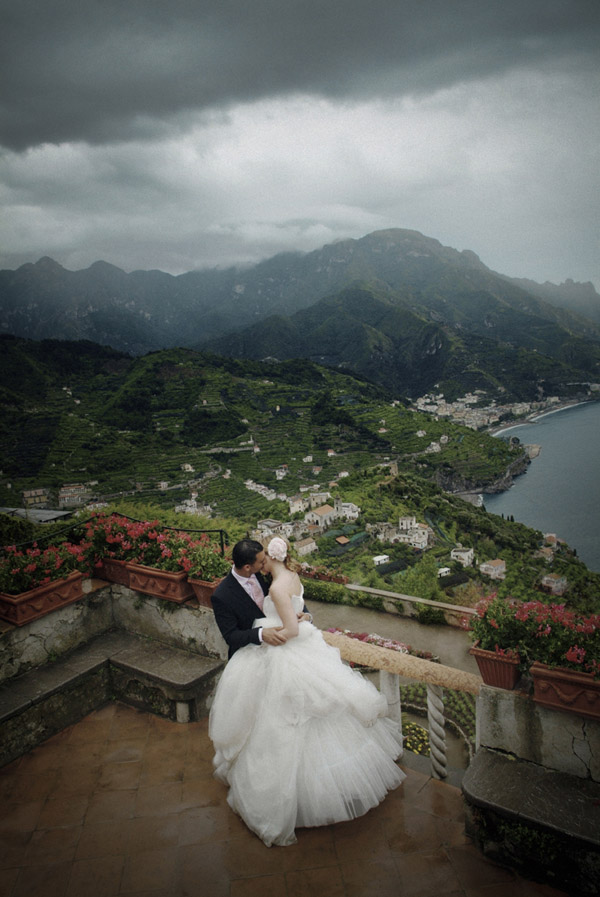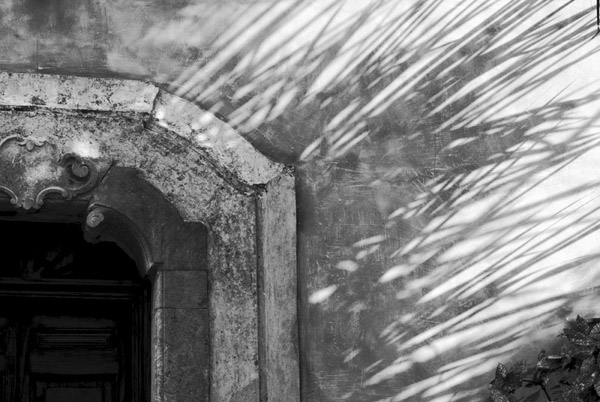 Junebug: We see your name on the recommendation list of many top wedding professionals. Can you tell us five that are at the top of yours?
JoAnne: I love working with floral designer, Armando Malafronte he runs the Ravello wedding season, hes got it so together. There are also three top consultants, that are a dream to work with; Jacquie Coppola The Amalfi Experience – Amalfi, Brenda Babcock – Italia Celebrations – Rome, and Ben Singleton – Italy Weddings (Tuscany/Florence). All three are extraordinarily talented and can create anything youre looking for in Italy. I have also recently discovered a young and fabulous makeup artist Zoe Graham – who has endless style and makes brides look and feel like movie stars.
Junebug: What is your favorite moment or tradition at weddings?
JoAnne: That all depends on the individual. Last year I photographed a bride with Multiple Sclerosis and she had no idea how gorgeous she really was; every moment of that wedding moved me. I always love to make brides look stunning in boudoir and getting ready shots, and to capture real moments with parents. I really identify with their experience ever since I had my son. Sometimes I love shooting weddings with lots of action. I tend to cry a lot at different moments throughout the day, and it can be any number of things that set me off. I find the only way to really shoot someone is to fall in love with them and I want my clients to trust me, so I have their back in every way. I am always on the brides side and every bride is different.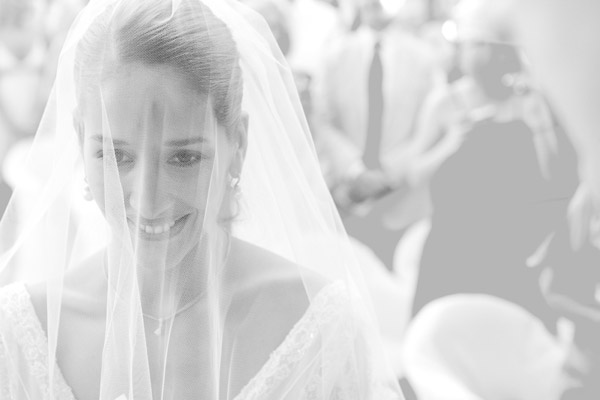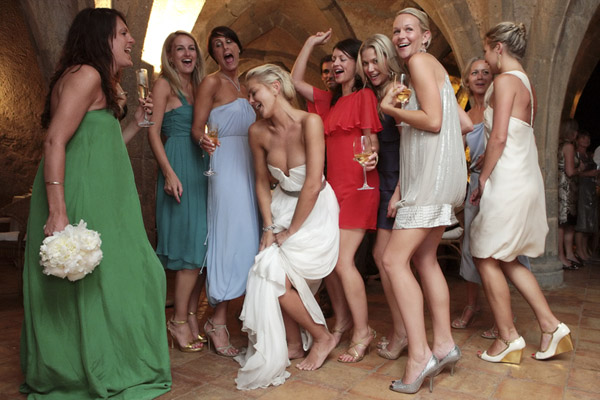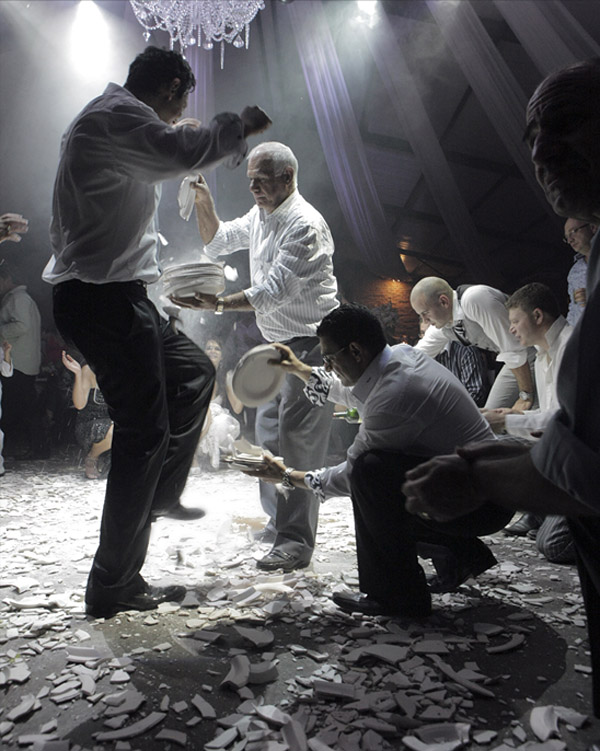 Junebug: What's your favorite camera? lens?
JoAnne: I shoot with the Canon Mark 3 DS It would be very difficult to pry it out of my hands. I love the 50mm and 85mm lenses, and I tend to shoot ceremonies with my 24-70mm.
Junebug: Do you shoot film, digital or both?
JoAnne: All digital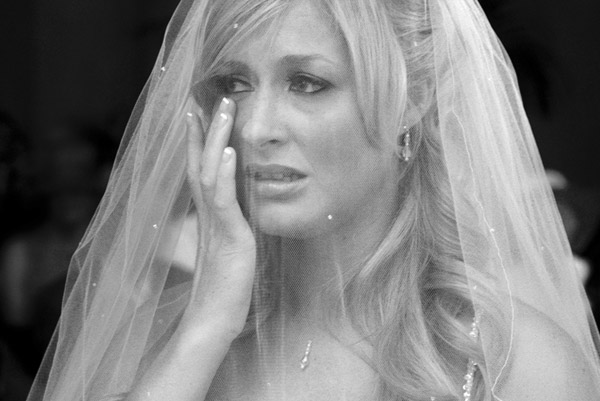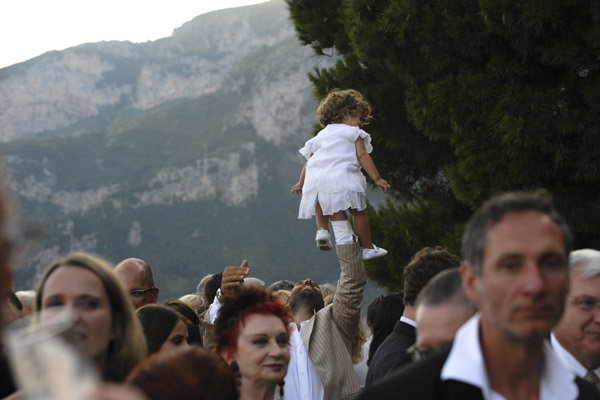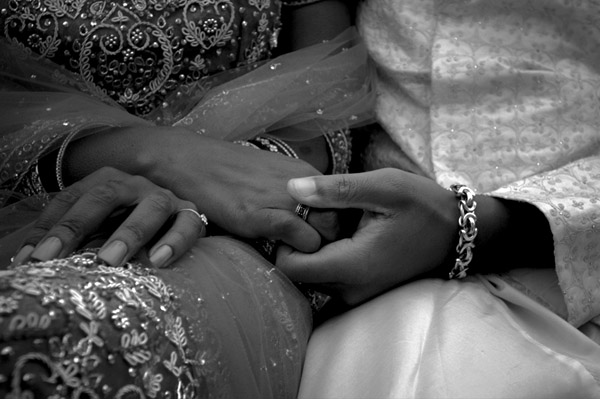 Junebug: Is there one thing you like to tell every bride and groom before their wedding?
JoAnne: I have a list of 18 tips for brides on my website that can help them get the most out of their wedding day.
My team and I like to thoroughly connect with our couples and approach every wedding like a commercial assignment. This entails discovering exactly what the bride wants by going through a set process. We like to distinguish ourselves by the way we respond to our clients. I have a lot of experience in the commercial world where you have to exceed expectations, and I like to get input from my clients before and after I shoot for them.
Junebug: What makes a wedding particularly Italian?
JoAnne: Food. It is at the center of every Italian wedding and there are never less than 5 or 6 delicious courses. There are no speeches and no bridal party. The bride and groom honor each guest by giving them a gift at the end of the night and depending on the family, that gift can range from sugar covered almonds to Armani plates.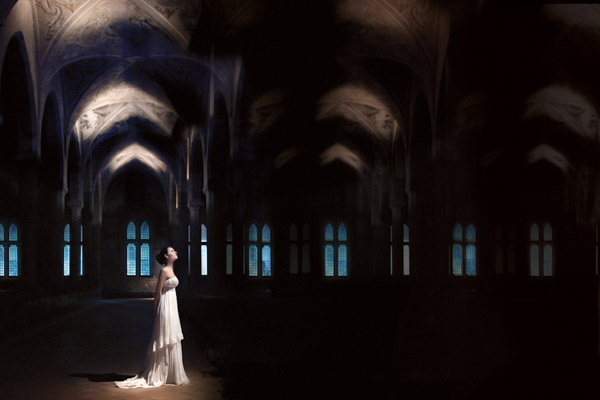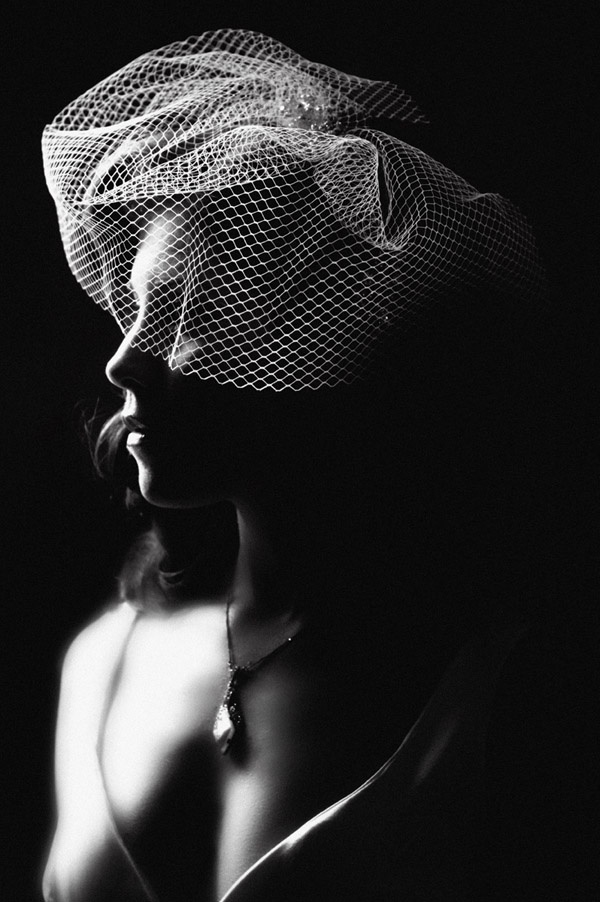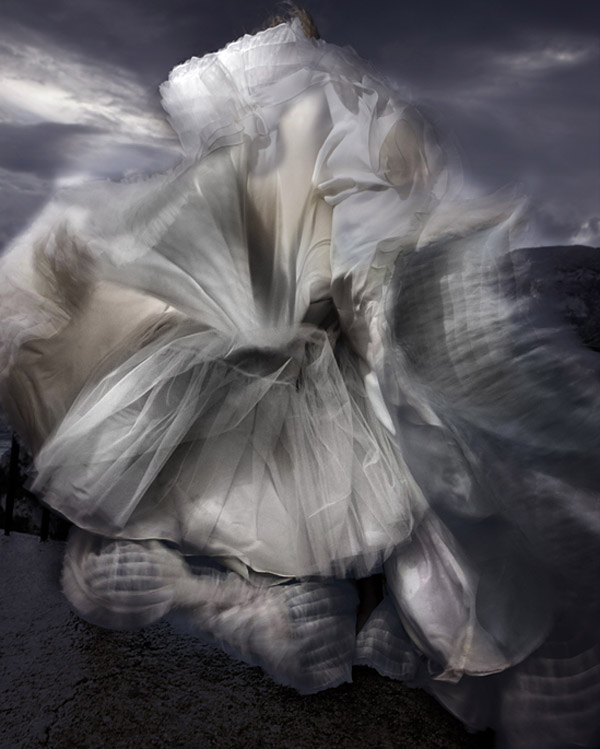 Junebug: What is the best thank you that you've ever received?
JoAnne: I arrived in Mykonos for a wedding and there was a man waiting for me with at my hotel with a set of black towels from the bride with my logo on it. This same bride, Odyssia Houstis, made a scrapbook for me after her wedding with pictures of me shooting it. When the scrapbook went missing in the post, she made me a second one. She has also sent me very girly, beautiful, Christmas ornaments more than once. Ive had so many sweet gifts, but this particular bride has really touched me with her thoughtfulness.
Junebug: What do you do in the off-season?
JoAnne: Of course shooting close to 100 weddings a season, means I have a lot of post production to get through during the winter. I enter contests, write books, and speak at conferences, but mostly prioritize spending time with my four year old son. My husband and I are restoring a 300-year-old house that was sort of a ruin when we got it, and we are still working on that.
At the end of the day photography is what keeps me going, it keeps me looking and feeling alive, and it permeates almost everything I do.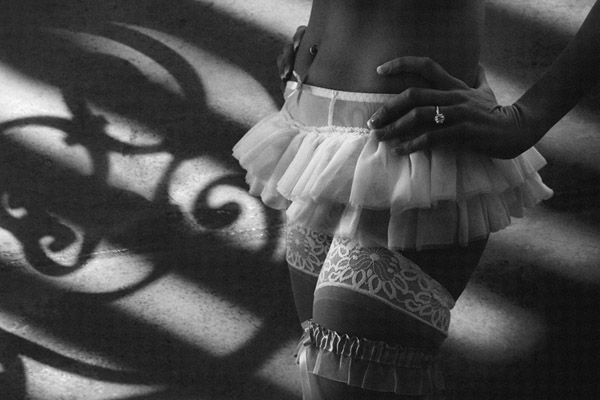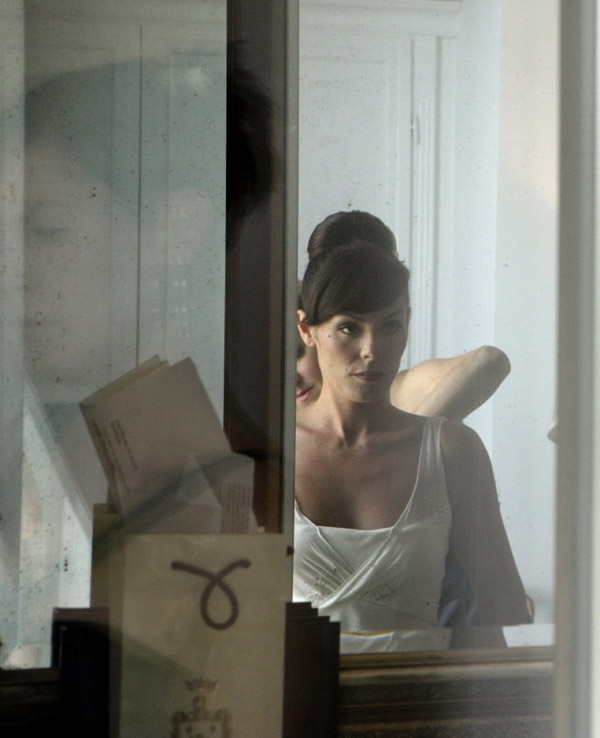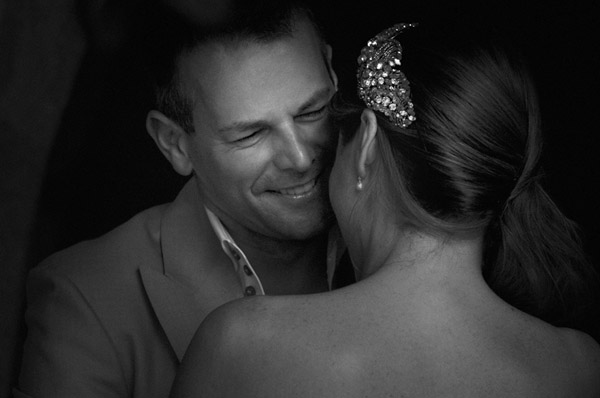 Thank you so much for speaking with us JoAnne!
To learn more about JoAnne Dunn and her photography, be sure to visit her website, blog and Junebug member brochure.