Uma Sanghvi of Studio Uma has quite the back-story, as you'll see in her Photographer Spotlight Interview. I'll try not to spoil it for you, but let's just say Uma has practiced color and light theory since the age of 8, traveled the world as a writer and photojournalist, and even spent a year on the culturally diverse island of Mauritius studying rites of passage, so needless to say, she is prepared to capture your wedding day, no matter the location or cultural tradition. Her work is authentic and cinematic, and reveals life in all of its beauty, drama and emotion.
Can you speak a bit about your art and science backgrounds, i.e. what led you away from that and into wedding photography? Does your background play a role in your work and life now? My background is eclectic! Art was my first love. I spent every summer as a kid taking painting classes, that's really where I was happiest. I loved drawing the way light falls on people. Having that formal understanding of color theory and light is such a help to me now. I feel like I've been hearing about light and shadow and negative space and rule of thirds since I was eight years old!
In college I majored in biology. I used to do research on squid brains, and human brains, and it was all just fascinating stuff. But when I discovered my love for photography during my junior year, there was no question in my heart about what I wanted to do. In 2001, I got my Masters degree in photojournalism at the School of Visual Communication at Ohio University. I learned how to tell stories with my camera, and capture emotions, and that was the beginning of a whole new path for me! I worked for newspapers and magazines after that and covered all kinds of news stories from hurricanes to college football to presidential campaigns.
So I'm not sure that my biology background plays a role in my wedding photography, but everything that has happened to me since I became a photojournalist has been a major influence. Especially teaching! I went back to Ohio University for three years to teach photojournalism, picture editing and multimedia story-telling to undergrads and graduate students. And that was the most difficult job I've ever had. Teaching made me a better photographer. Teaching others forced me to really confront what I knew intuitively. Having to explain "seeing" to someone else made me a better see-er.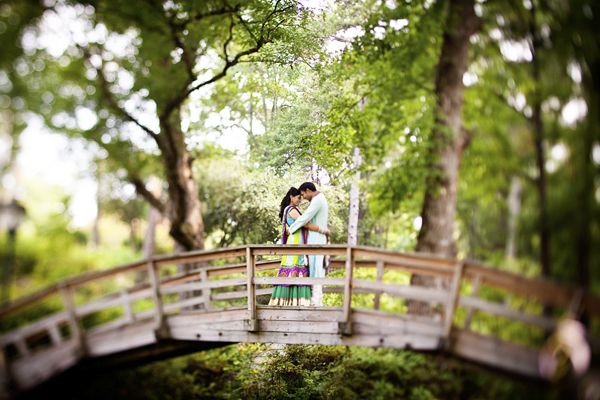 I would love to hear more about all the incredible, exciting, and beautiful places you have traveled to and photographed. I covered the 2005 tsunami, which is one of the more memorable stories I covered. At the time I was a staff photographer for the Palm Beach Post. I flew to Sri Lanka with a writer, and we drove the entire west, southern and east coast of the country. This will sound strange given the destruction, but I couldn't believe how gorgeous Sri Lanka was. The beaches were beautiful and the waves were perfect! I had my first run in with a wild elephant there. That was amazing! There he was, just chilling in the tall grass, maybe fifty feet off the main road. I crawled up on top of our car to get a photo. And that's when he started coming our way – and fast. I just hung on to the roof of the car while our driver got us out of there. I hope I have a picture of that elephant somewhere.
Haiti is another extraordinary place. It's such a study in extremes. It's the poorest country in the western hemisphere. A beautiful island, and the people there are so emotive and deeply spiritual. I think Haiti changes people…it's one of those places. I've seen journalists come back from Haiti with new purpose in their life. I know one American photojournalist who was so moved by his experiences, he adopted a Haitian child.
I will never go back to Papua New Guinea! In 2001 I went there for Stanford magazine, to document a group of doctors and students who set up a medical training program in one of the most remote parts of the country. There's virtually no contact with the outside world in that region. No infrastructure of any kind (roads, electricity etc.) and no healthcare. Up until 40 or so years ago, cannibalism was rampant there! It's a fascinating place. But it's also really dangerous, and so uncomfortable. I was eaten alive by mosquitoes. At least one spider bite too…it swelled up to the size of a tennis ball. There's a lot of gang violence. I remember the massive barbed wired fences surrounding the main airport and the warnings to not go anywhere – even inside the airport – without a buddy. Yup, never going back!
How did you get into wedding photography? In 2005 I was awarded a Fulbright Scholarship to spend a year on the tiny island of Mauritius (in Africa). I took a sabbatical from my job and moved halfway across the world. I've always been fascinated by rituals and ceremonies, so I spent my Fulbright year doing a photo-documentary project on "Rites of Passage". Of course weddings are a classic rite of passage, and I photographed several weddings that year. Mauritius is a culturally diverse place – there's a Hindu, Chinese, Creole, French and Muslim population on this tiny little island. And what really struck me was how the emotions you see on a wedding day are pretty much the same everywhere. It doesn't matter what language or culture you're talking about. That's how I fell in love with photographing weddings! So much emotion, color and meaning. It's a photojournalist's dream.
What is your favorite moment or tradition at weddings? It's the quieter, behind-the-scenes moments I love, like the fluttery anticipation of the bride before she makes her ceremony entrance. Everyone else is inside, and it's nearly her big moment. I think that's such an interesting moment to freeze time. In traditional Hindu weddings, I love the baraat (the groom's procession – often on horse). It's such an unabashedly joyful ritual.
Where do you want to shoot next? I can't wait to return to the Lake Palace Hotel in Udaipur, India. I've been wanting to do a colorful traditional Indian wedding there, and as long as I'm dreaming, I would like there to be an elephant at this wedding! I also daydream about doing a wedding in the middle of the jungle in Bali, amidst ancient ruins. Or anywhere in Bali really. I'm not picky when it comes to Bali.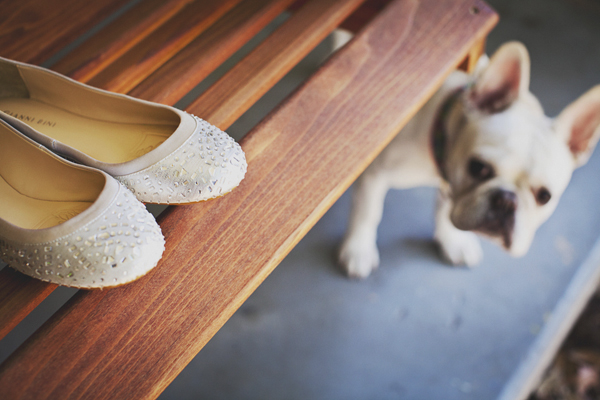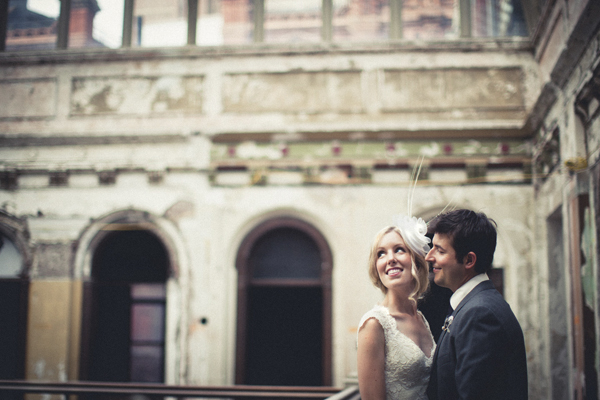 What gets you up in the morning? Blueberry pancakes.
Describe your wedding photography style in less than 6 adjectives. Raw, candid, story-telling, cinematic, passionate.
A tip or two for couples on how to look amazing and feel comfortable in their photographs? One, stand up straight! When you straighten your spine, it automatically makes you look more put together. So shoulders back and no hunching, your mother was right! Good posture does wonders for photos. Two, make each other laugh. Laughter is a beautiful thing! The camera loves authentic emotion. And laughter is hard to fake. I bet you could think of one or two things to whisper to your fiancée to make them react (And if you know where they're ticklish, then hey…). Three, find a photographer that puts you at ease. When they're around, you should feel relaxed and free to be yourself. That sense of trust and comfort especially shines through in your portraits, when it's just you, your beloved and your photographer.
How has being a wedding photographer made you a stronger photographer over all? Shooting a wedding is like doing a triathlon…you've got to be a master of at least three completely different kinds of photography: journalistic photography, portrait photography and still life photography (food, decor, florals, details etc.) I mean, normal photographers spend their whole life specializing in just one of those things! For me, as a photojournalist, I had a ton of experience with capturing candid moments as well as doing a lot of detail photography. My photo editor at the Palm Beach Post LOVED details, so we shot a ton them for him. But as a newspaper photographer, I wasn't given much time to spend on portrait assignments to (sometimes you had 2 minutes to make a portrait of a busy CEO or an athlete). So being a wedding photographer has given me the chance to learn and explore the world of portraits. I absolutely love it. My creative brain gets a really good workout.
Name the three photographers you admire most in history or right now. Alex Webb, Michael Christopher Brown and Damon Winter. All three are amazing photojournalists who are also true artists. All three of them do amazing things with composition. And they see things no one else sees.
Best thank you that you've ever received? I love hearing from mothers (and fathers) so this email really touched me:
"Dear Uma, Your photographs of my daughter's wedding are amazing. You have captured the magnificence of the moments, the spirituality of the vows, and the beauty of the first kiss. You truly brought photography to a new height of art and beauty. Your photographs will be a lasting testament and joy to what we did, felt, and savored. Thank you for your brilliance in making our event so unforgettable. It's beyond photography…it's photographic art"
Best advice you've ever received about being an artist? "Let the tourists take the bad pictures". From my grad professor at Ohio University, the wise and patient Terry Eiler.
Best advice you've ever received about being a business person? I'm a recovering perfectionist and a chronic indecision-maker, so I made this quote from Michelle Loretta of Sage Wedding Pros my mantra:
"It doesn't have to be perfect. It has to be DONE. Done exceptionally well is always better than done perfect…because perfect never comes."
Michelle has extraordinary wisdom and clarity on everything from marketing to accounting to keeping a work/life balance while being a business owner. She is one of the smartest people I know.
What gets your heart racing – both personally and professionally? I love capturing story-telling moments…that always gets my adrenaline pumping. Real, authentic, emotion laden moments are the "holy grail". Also, I love taking a "new" picture. New to me, anyways. I give myself a directive during every section of a wedding day – to try one new technique/angle/composition etc. during that section of the day. Something I've never tried before. It's so easy to fall into patterns…like always using the same lens to cover a ceremony, or always leaning on the same creative devices for portraits. I think that auto-pilot is the enemy of creativity. So that's the most exciting part of the process for me – when I get out of my comfort zone and just start playing around with something new.
Favorite first dance song and why? Last summer, one of my best friends got married and did the Pulp Fiction dance contest song – C'est La Vie (You Never Can Tell). She's quite the entertainer, so it was the perfect first dance. Needless to say, they brought the house down. Plus, it was a rare moment I could truly sit back and enjoy…as a guest!
Something that has inspired you recently? I love beautiful story-telling in any format. In movies, documentaries, television, radio, fiction writing, non-fiction writing. Even commercials. For example, today I saw this Under Armour video today and was floored by it. I'm a sucker for football, gorgeous cinematography, and good story-telling. So here is the trifecta! It left me with a soaring kind of feeling. That's my favorite kind of artistic experience, the kind that stirs your soul.
What are looking forward to most right now? This is still a ways off, but I'm excited about a 2014 wedding in San Antonio that will include: Dia de los Muertos imagery, skulls, a Mariachi band, vibrant colors, candle altars, papel picado, drag queens and Elvis impersonators. I mean seriously. Can not wait!
Well I'm certainly blown away! Big thanks to Uma for sharing her lovely work and her story with us today! Visit Studio Uma's blog to continue experiencing her creative vision.