Today's Photographer Spotlight Interview is with Mexico-based destination wedding photographer Citlalli Rico and what stands out the most for me is her authenticity. One of my favorite quotes from the interview is: "There is no point in documenting people's lives if you don't let life happen." Well, Citlalli lets life happen! She captures her subjects at their most real, yet also at their most beautiful; a perfect combination for a wedding photographer. Read on to see for yourself why Junebug Weddings lists Citlalli Rico Photography among the best wedding photographers in the world!
How did you get into wedding photography? In 2006 I was unemployed and a very good friend, Claudia Rodríguez, offered me a job as a photographer in her Studio. I thought it was going to be temporary but I fell in love with weddings right away.
What really gets to you at weddings? Makes you cry? Makes you laugh? I cry several times when the Dad sees his daughter for the first time or during the Father-Daughter dance. I think I always see myself in those situations with my Dad.
What gets you up in the morning? My plans and thoughts. I wake up every day at different times wanting to make something new.
What is your favorite moment or tradition at weddings? I love the getting ready and the receptions. It's when people normally let go and act the way they normally are.
Where do you want to shoot next? I'm a big fan of shooting at home. If I could choose a place to shoot though I would love to shoot in Positano, Italy or Costa Rica.
A tip or two for couples who are looking for their perfect wedding photographer? Hire the photographer that you have a good connection with. Someone that inspires you with style and talent. Someone that will get you. Your photographer will be the person you will spend the most time with (beside your fiancée) on the wedding day, so it better be someone you feel comfortable with.
Favorite image of yourself? One of the most talented artist I know is the Mexican photographer, Luis Garvan. I was very lucky to have been photographed by him, it was a magical experience. (See below.)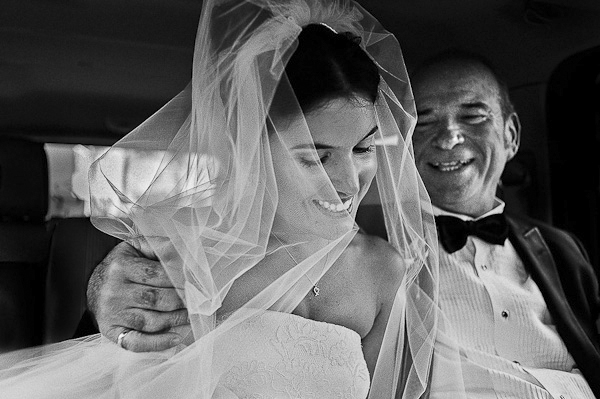 With so much great talent in the wedding industry, can you name five professionals you adore working with right now? Our team of course, my sister Tamara Rico and my husband Jimmy Ferencz, who make me want to be better every day and make everything possible at every wedding. I love working with my Mexican friends who are also my chosen family, Daniel Aguilar, Pamela Barron and David Josue, extremely talented photographers with the biggest hearts. Shooting beside my brother Samo Rovan has been one of the best and most inspiring experiences.
What three photographers do you admire or who has inspired you, either in the past or right now? I adore Manuel Alvarez Bravo's work, Martin Parr and now Joachim Ladefoged.
Favorite trick to capture images of reluctant subjects? (kids, grandparents, nervous-in-front-of-the-camera-types) Let them be. Let them be nervous, let them be kids, let them be
grandparents. There is no point in documenting people's lives if you don't let life happen.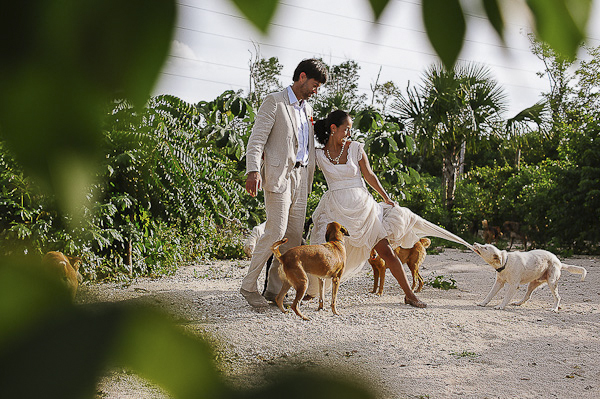 What makes you give yourself a mental high five? Capturing a good moment. When I feel I was at the right place and the right time and made the right decision to capture a great moment, that makes me super happy.
One thing you'd like every bride and groom to know before their wedding? I would like them to sit back and relax, enjoy the day, trust their vendors, and do not be afraid to show all the love you have.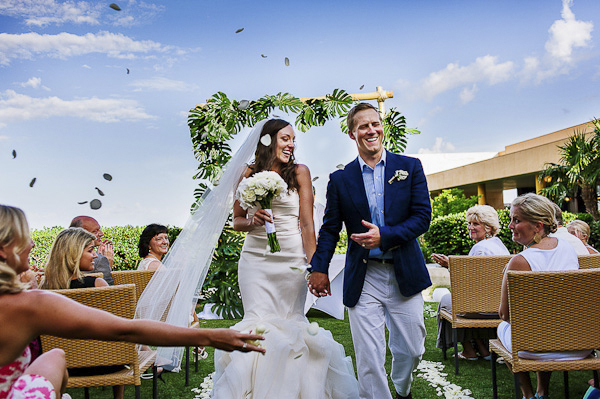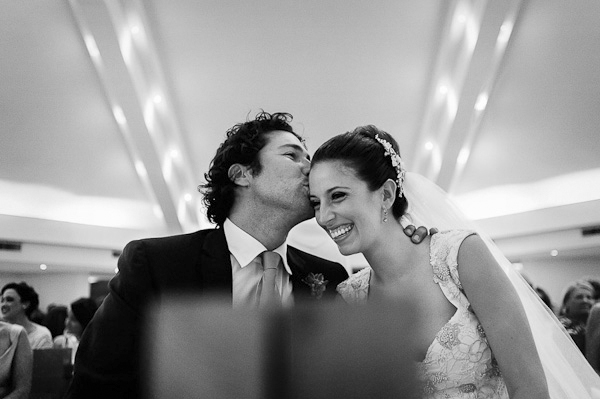 Best advice you've ever received about being an artist? Do what you love.
Best advice you've ever received about being a business person? Hang out with people that inspire you
Best advice you've ever received about being a happy human? Let go. Be honest with yourself.
What gets your heart racing – both personally and professionally? Love. I love to love and feel loved. To share and to teach.
How do you know you've done a great job for your wedding clients?
When their favorite images are the same as mine. That's when I know we were meant to work together and life put us in the same track.
Thank you Citlalli for taking the time to share your life and beautiful images with us! It was an absolute pleasure. Visit Citlalli Rico's blog to see more!