Funny, humble and kind, Scottsdale based wedding photographer, Harrison Hurwitz, is extraordinarily talented and well-known for his deeply personal and romantic photographs. Working almost exclusively with film, he captures timeless, compelling wedding images that speak a thousand words. Were thrilled to share the following interview with you today, so you can learn a little more about him and see the work that makes him one of the best wedding photographers in the world.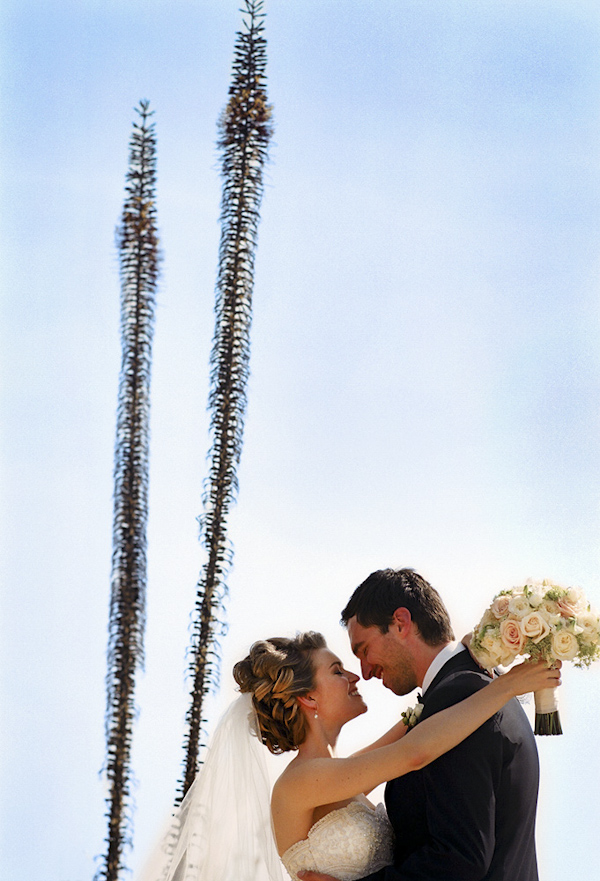 Junebug: What led you into the art of wedding photography?
Harrison: My first career was as a school psychologist and during that time photography was a big hobby of mine. I found myself hitting a plateau in terms of what I could teach myself, so I enrolled in a photography school to brush up on things. I kept getting more and more into it, and one day one of my teachers pulled me aside to say he thought my work was good enough that I should become a professional photographer. He had me right away. I wasnt sure if he was just saying that, but it inspired me, and it was better fit for my easy going personality than the school district. That year I built my own darkroom, got a couple of photography jobs, and never looked back.
My first paid job was for Lobster Bob and his seafood restaurant. I searched through 200 lobsters to find the perfect one to shoot and he let me go to his cabin in Maine as an addition to the payment. After two days I realized the island was totally deserted during the day because everyone who lived there was a lobster fisherman. I decided right there I didnt want to be a food photographer, so I moved on to Philly where I did test shots for models. A couple of the guys there wanted me to take pictures of them surfing and one of them wanted me to take photos of his girlfriend. She was an extraordinary model, and it turned out she was one of top models for Wilhelmina models at the time, but nobody told me. They liked my work and I started shooting a lot more at the beach with guys with interesting names like Sperm and lots of gorgeous top models.
From there, I started shooting top department stores and eventually doing fashion in New York. My first wedding came about on a recommendation from a woman at Elle magazine who had seen my fashion work and that led me to the career I have today. I have to say, I think almost everything that has happened to me in life has happened through serendipity.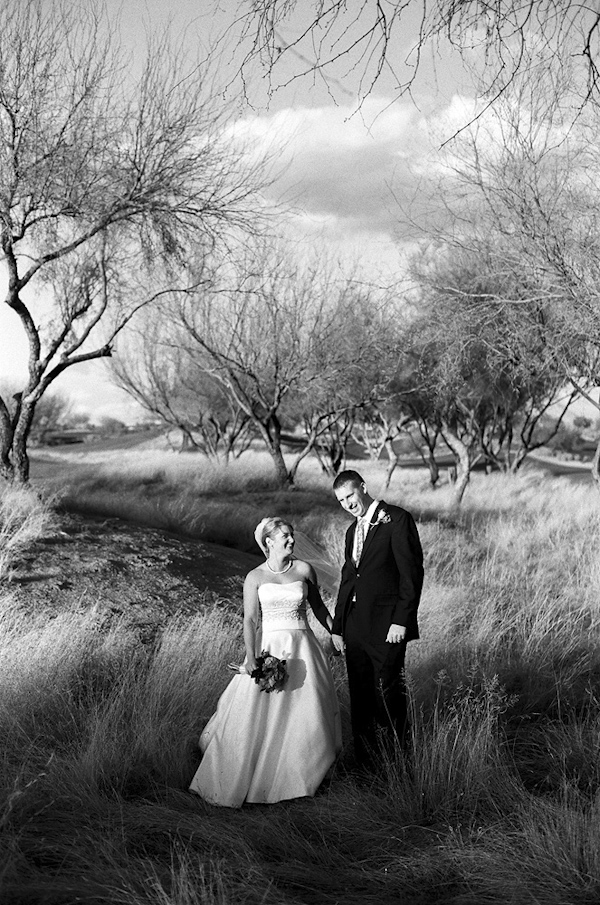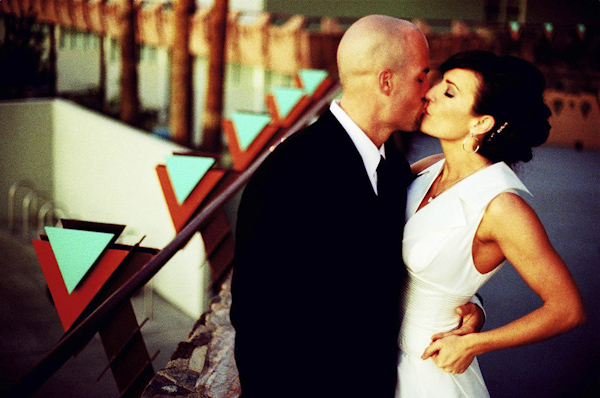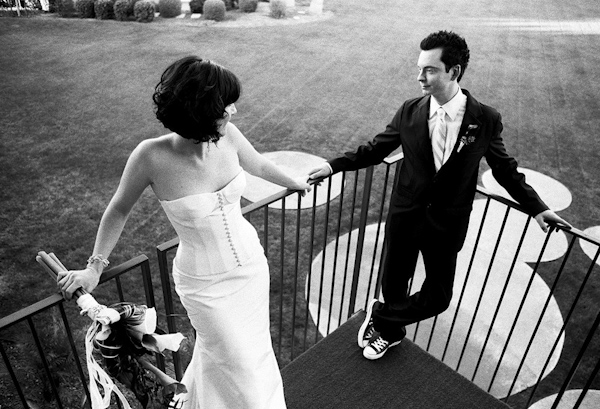 Junebug: Do you shoot entirely film, or a mixture of film and digital?
Harrison: I shoot both, but honestly my heart is with film. I shoot as much as I can with film and use digital for some low-light situations.
When the movie Blue Valentine came out a few years ago the idyllic, romantic part of the movie was shot in film and the more disturbing part of the film was shot digitally. I understand that aesthetic choice.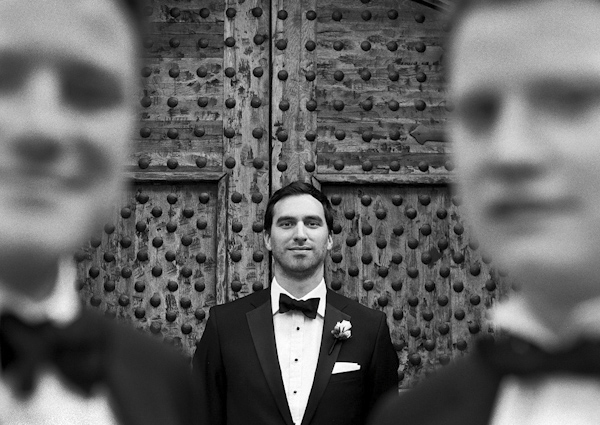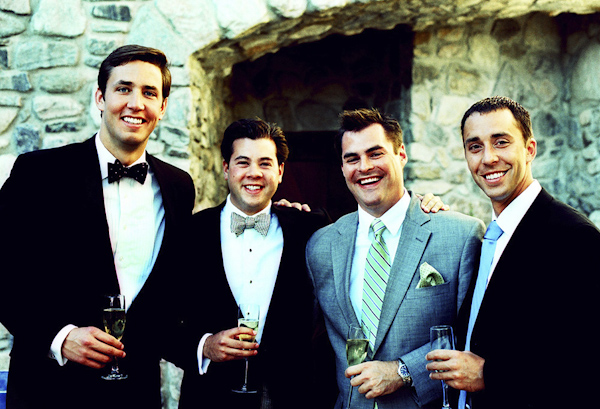 Junebug: How would you describe your wedding photography in adjectives?
Harrison: Romantic, soulful and natural.
Junebug: Do you have a tip or two for couples who are looking for their perfect wedding photographer?
Harrison: Yes, I do! Be a detective and what I mean by that is, dont hire the first photographer you meet. Dont be fooled by websites. Have a minimum of five interactions with your photographer beforehand to ensure they are always professional and easy to work with and always ask how many weddings the photographer has completed. Then, get references.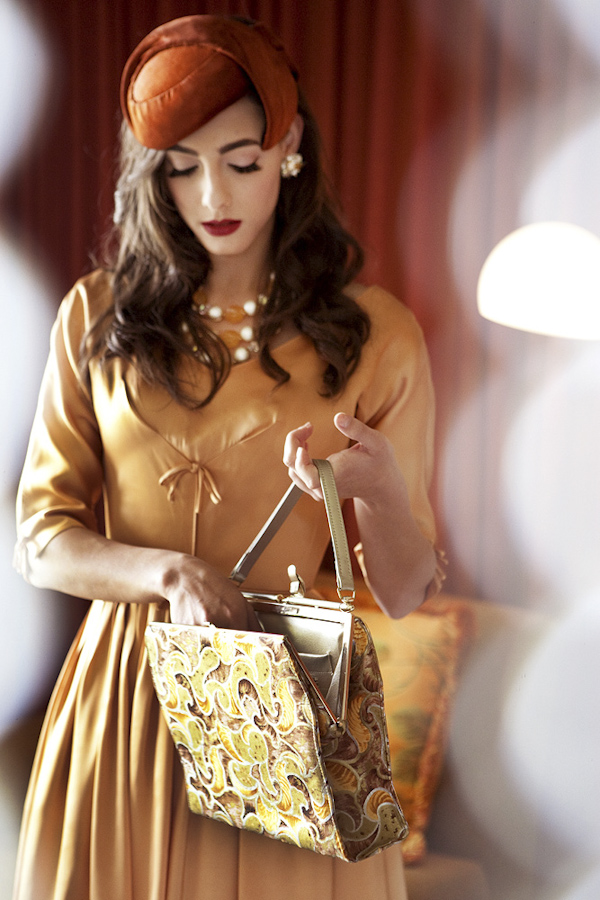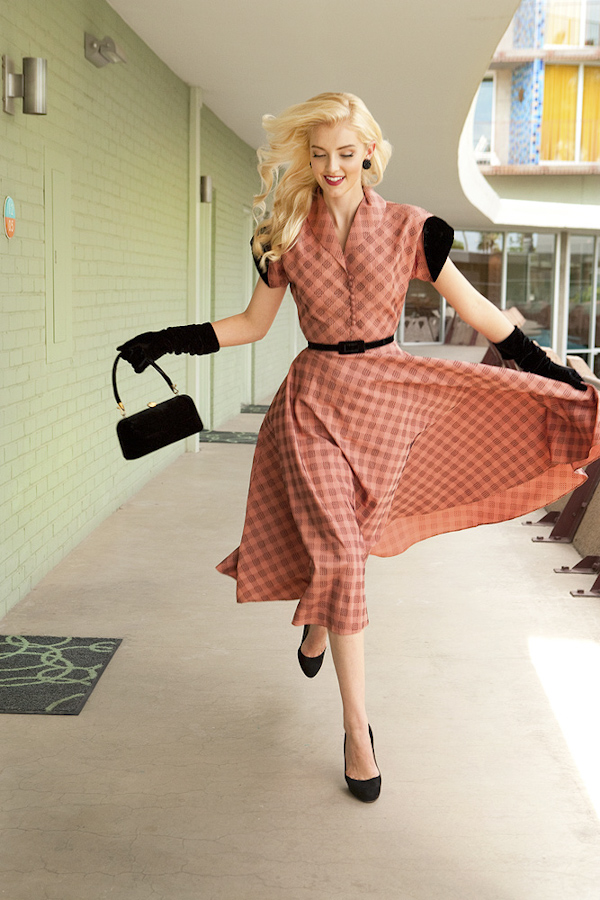 Junebug: How has being a wedding photographer influenced you as a photographer over all?
Harrison: Ive learned to adapt very quickly. Very few weddings go according to plan but with flexibility they usually work out beautifully. Ive learned to go with the day and be sure that everything gets covered no matter what comes up.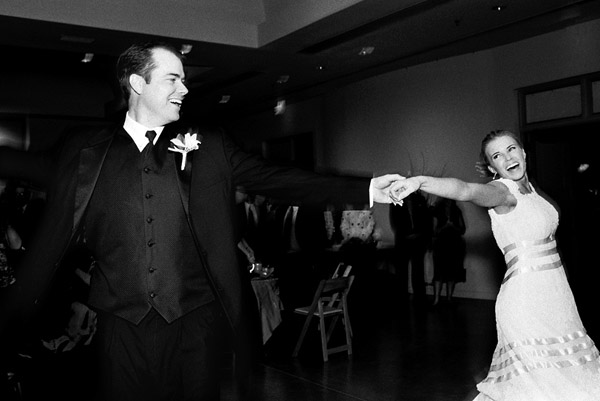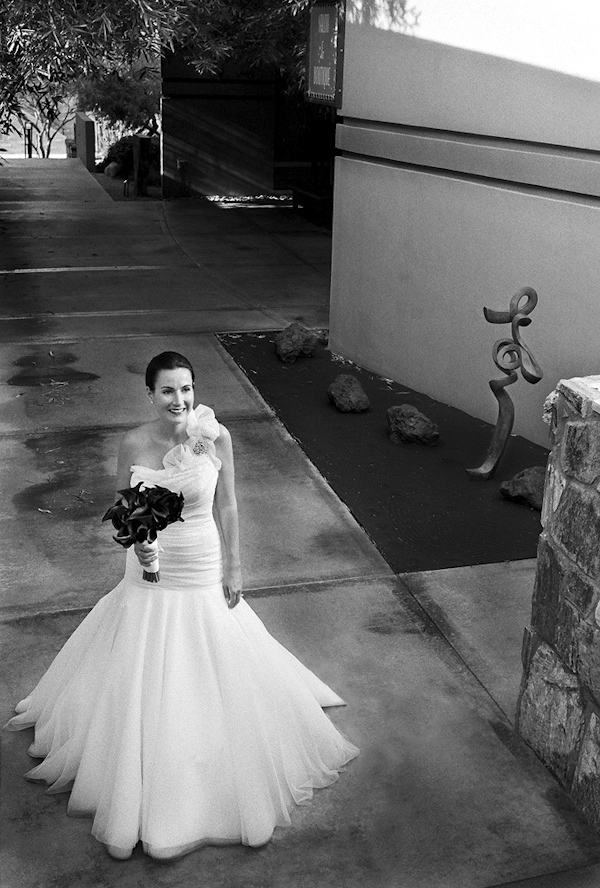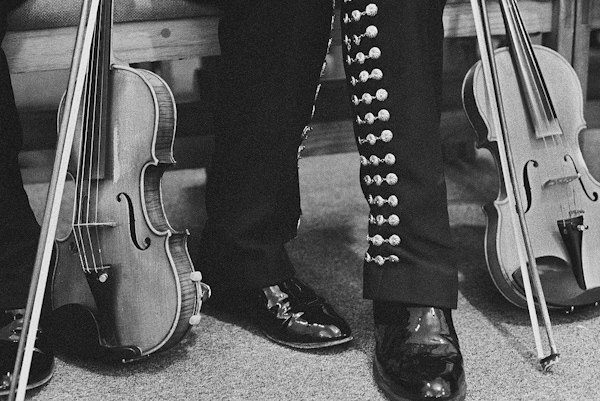 Junebug: How has witnessing so many weddings impacted your life/outlook?
Harrison: I dont usually consider myself a sentimental person, but there is always a certain time at a wedding when emotions get very real and intense, and those times make me think about wife, Michelle. I feel sort of rescued by her – she sees things in me that I could never see in myself.
Junebug: Do you have a favorite wedding story?
Harrison: One that comes to mind is a wedding I photographed in a Scottsdale church. The little ring bearer just turned and started running out into the street. Nobody ran after him as fast as I did, so I got to be with him for a few moments. I told him dont worry, just grab my leg and everything will be alright so he held on and I literally limped down the aisle with him in tow.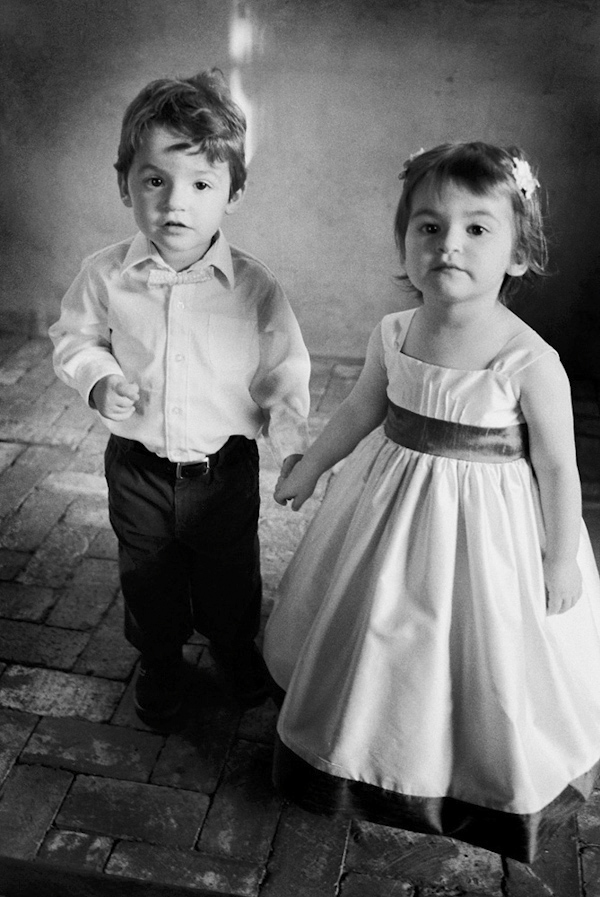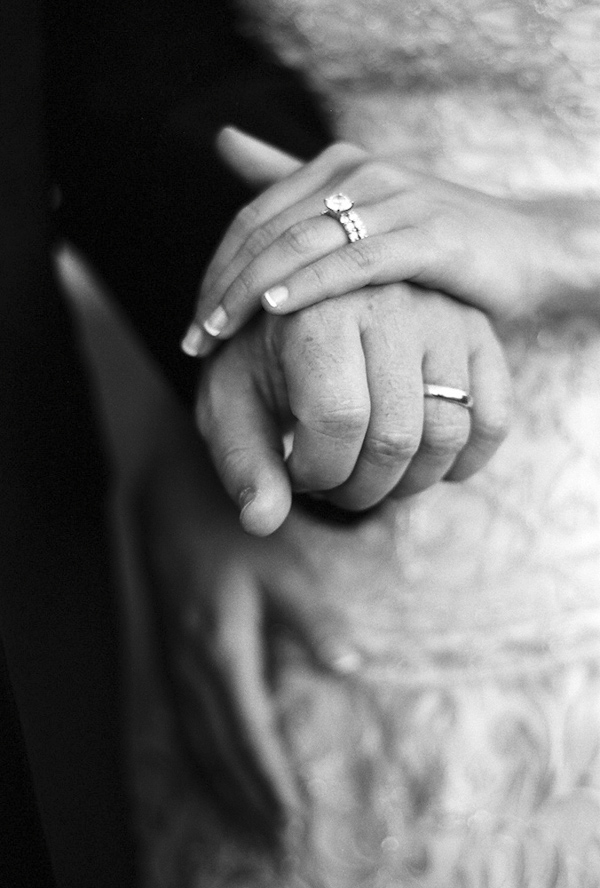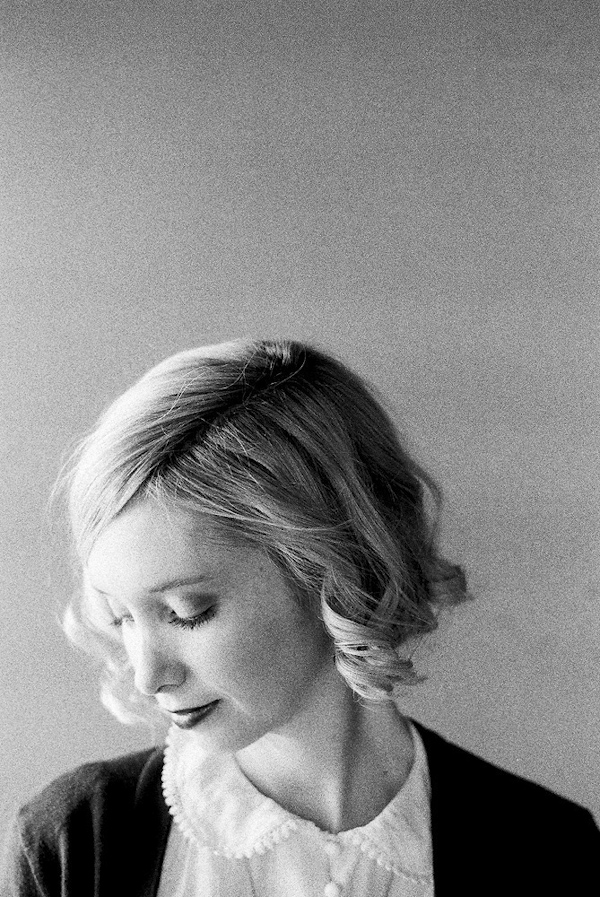 Junebug: What about a tip or two for couples about how to look amazing and feel comfortable in their photographs?
Harrison: I am a big believer in engagement photo sessions. Ive noticed that couples really relax in those photos, and when they see the finished product we find out what type of photos they like the most so I can keep those choices in mind for their wedding day.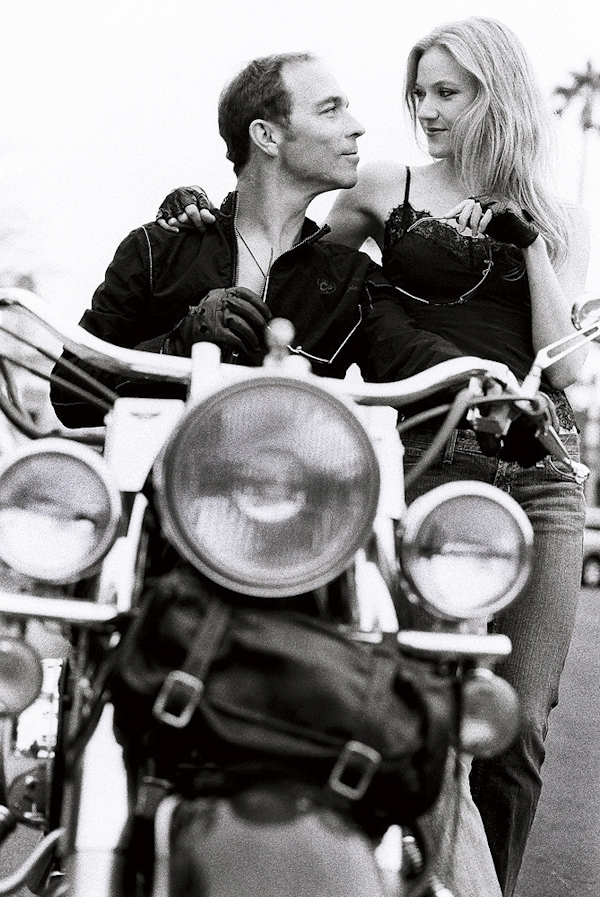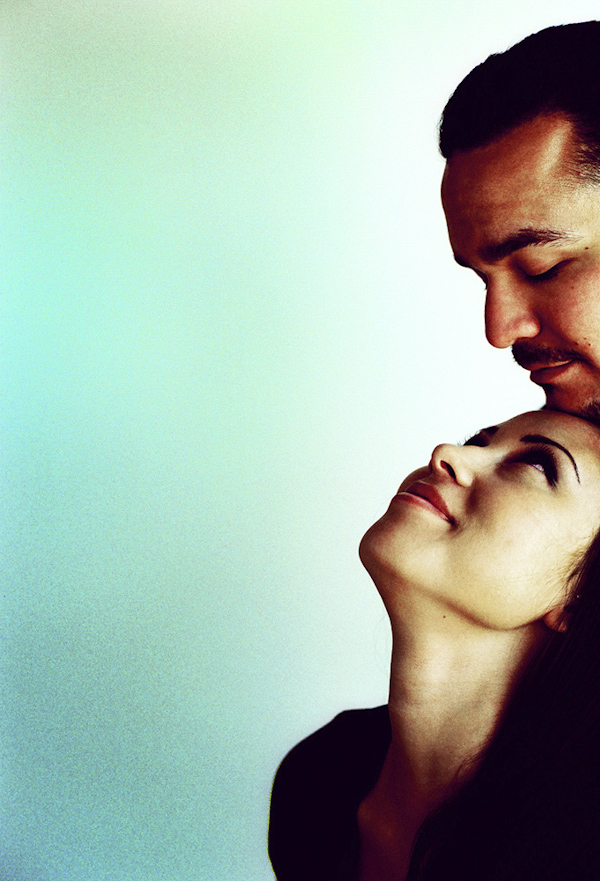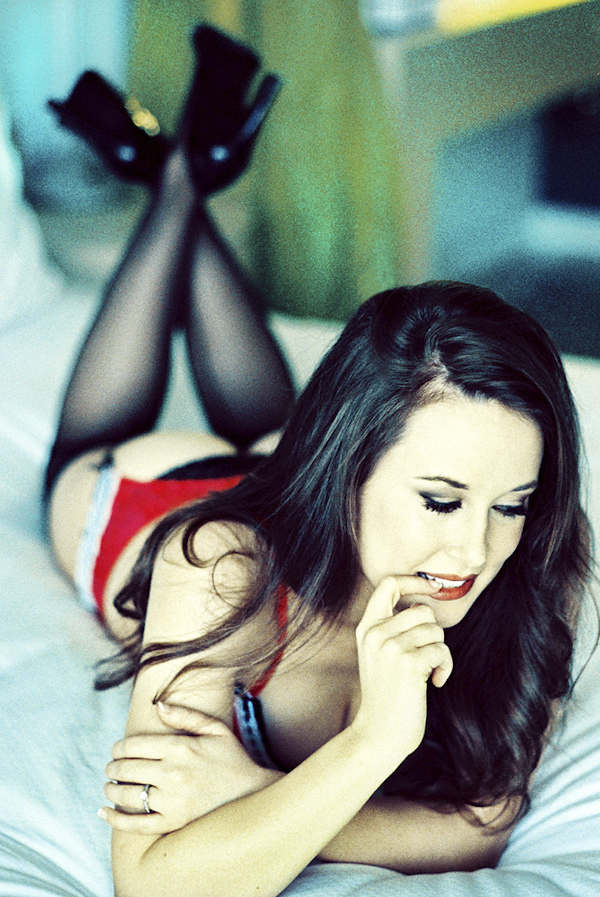 Junebug: Other than being ready to respond to unpredictable moments, do you have a favorite trick to capture images of reluctant subjects? (kids, grandparents, nervous-in-front-of-the-camera-types)
Harrison: My feeling is that everyone has things that they arent 100% comfortable with, (I remember working with Claudia Shiffer and she didnt like her hips!) I tend to distract people with stories and questions so they dont think about how they hate their nose, or other such negative thoughts.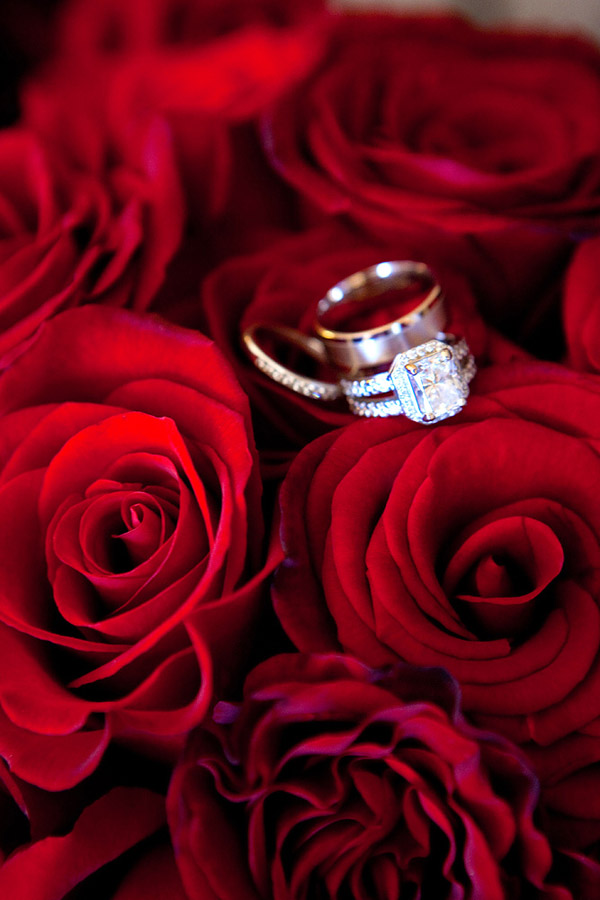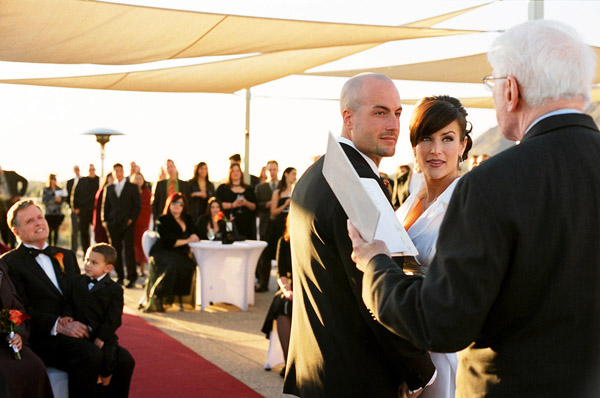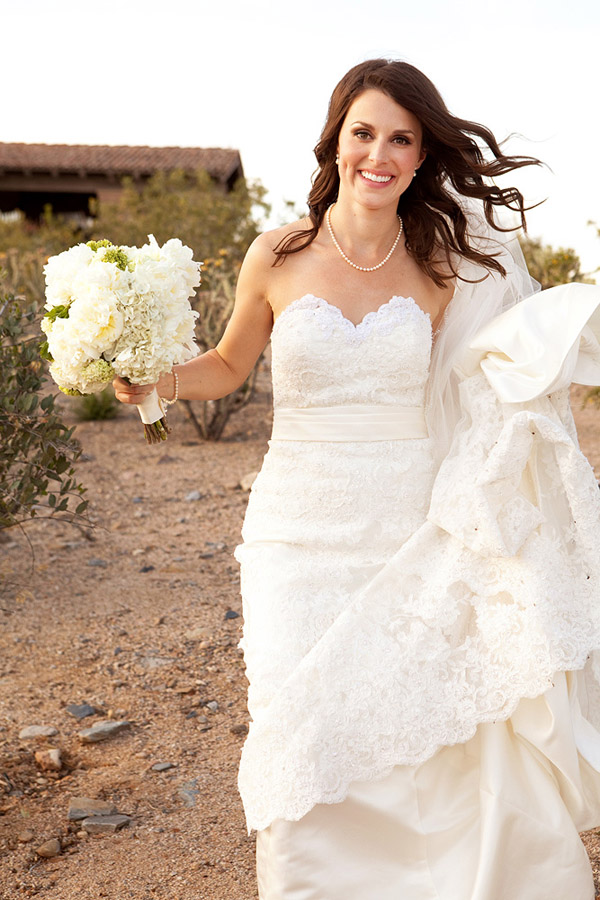 Junebug: What's the best thank you that you've ever received?
Harrison: If I have to choose one, I would say it is the support of a Florida couple who now lives in Baltimore. Theyve asked me to fly there to photograph their kids every two years for the last 11 years. It means so much to me that they want me to continue to be with their family. There is no better thank you than that.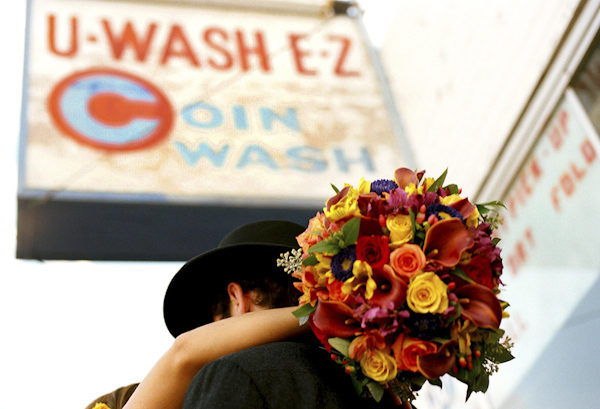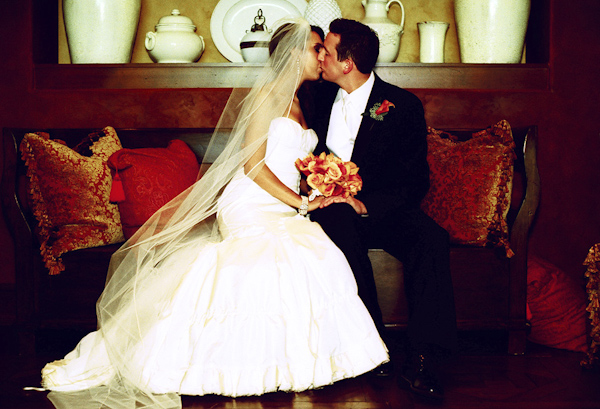 Junebug: Whats the best advice you've ever received about being a successful artist?
Harrison: Always shoot something for yourself. Shoot something during every assignment that excites you and seems special and youll probably get something really extraordinary for your client. And when it comes to being happy in life, I say live and let live.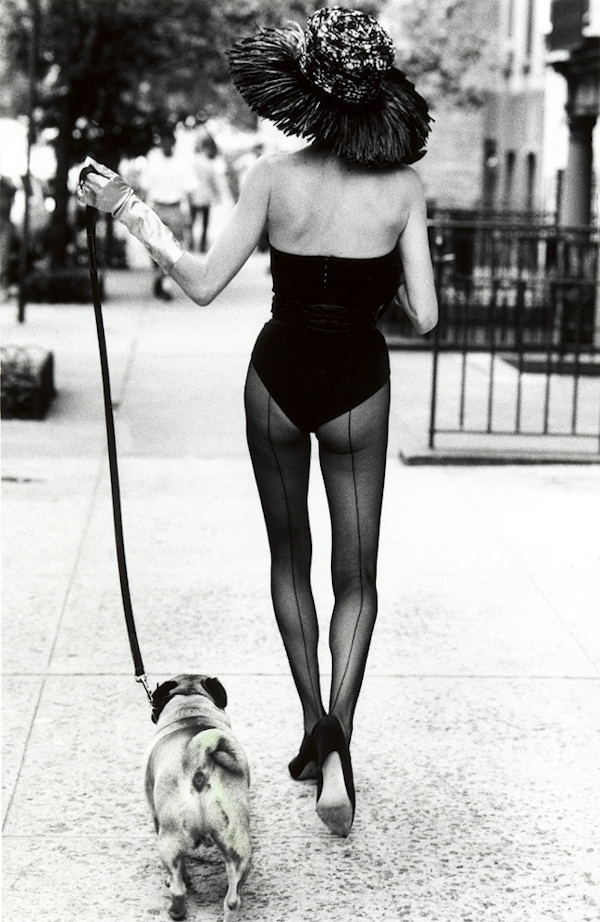 Thank you so much Harrison! It was a pleasure talking with you!
To learn more about Harrison Hurwitz Photography, be sure to visit his website, blog and Junebug Member Brochure!
And don't miss our Photographer Spotlight Archive, full of interviews from the past year of other inspirational Junebug member photographers. Fantastic reads for photo lovers!