Top photographer Greg Lumley is part of an amazing network of South African photographers whose careers have skyrocketed in the last few years. (Check out our post from last Friday to see more). His images are fresh, innovative and just plain fabulous. Were honored to have the opportunity promote his work and to bring you a little insight into what makes Greg stand out in the world of wedding photography.??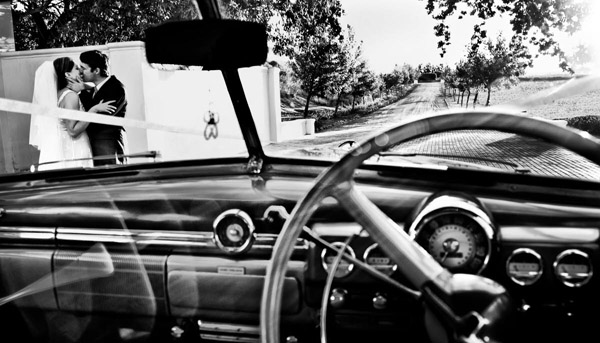 ??Junebug: How did you become a wedding photographer?
Greg: By mistake actually I started my career focusing on fashion photography and after several years of shooting I happened to shoot some weddings and loved it. Even though Ive been shooting for over seven years, I still practice constantly and I stay educated on the latest topics in my field.
??Junebug: What is your favorite moment or tradition at photograph at a wedding?
Greg: I dont really have one particular moment that I like the most. I get moved by a lot of things, seeing a man who looks strong enough to lift a truck in tears, a couple looking at each other with total joy and happiness.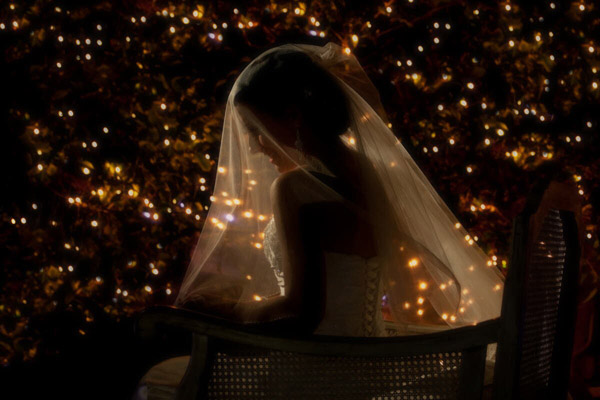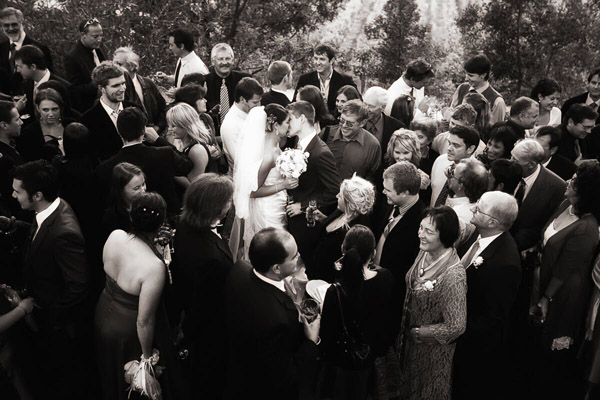 ??Junebug: What's your favorite camera and lens?
Greg: The Canon 5D with my 70 to 200 mm
??Junebug: Do you shoot film, digital or both?
Greg: All digital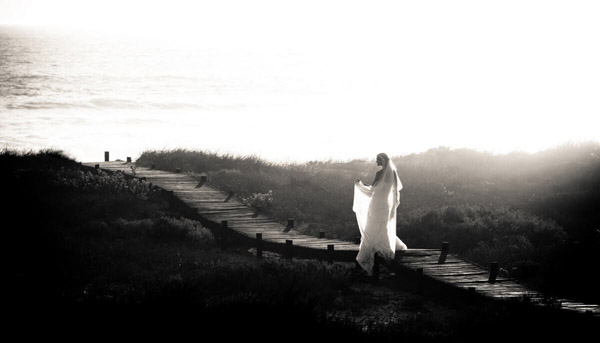 ??Junebug: What adjectives best describe your wedding photography style?
Greg: Dramatic, fun, artistic, and relaxed.
??Junebug: Your site has some really show stopping images including a whole collection of amazing cigar shots. What inspired you to create those images?
Greg: To be honest, Jerry Ghionis. I saw this great cigar shot of his and it inspired me to play with the concept.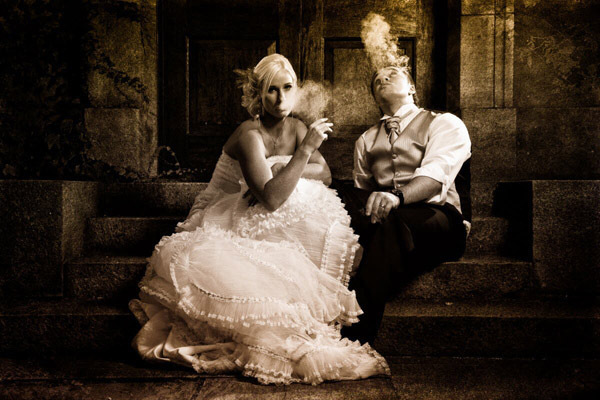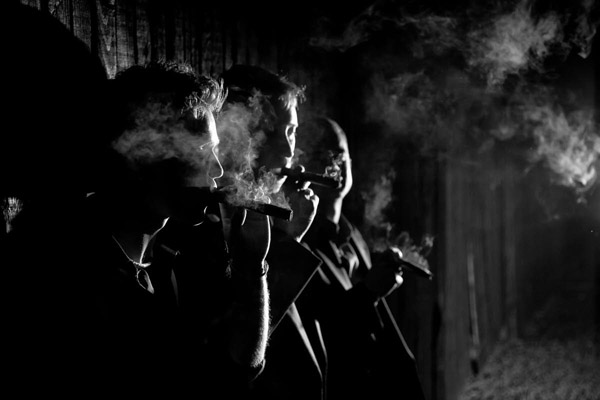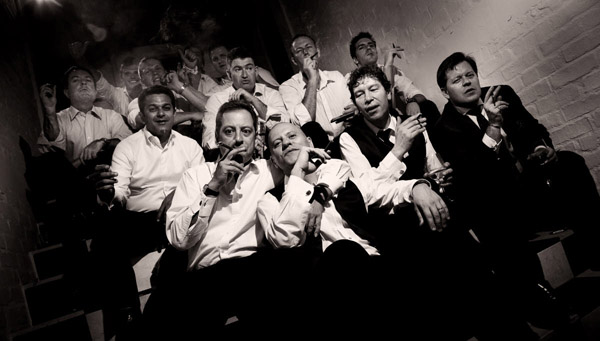 Junebug: Do you have any special advice that you like to give couples before their wedding?
Greg: Ive never seen a wedding that didnt work out and Ive photographed lots of them. So, I say dont worry, get married.
To find lots of tips from Greg on how to get great wedding photos just visit this link.
??Junebug: If you were planning a wedding, what flavor of wedding cake would you choose?
Greg: Well, actually I am getting married soon and were having rich vanilla and of course chocolate I am not an icing fan but I do love a good cake!
??Junebug: Best wishes to both of you! Thats great news. On that note, do you have some details about your wedding planning that you would like to share?
Greg: I can tell you that the main color weve chosen is purple because my fiancée has spent hours in the Junebug Image Gallery gathering purple photos for our color scheme. Both of us are party animals and were excited to have all our friends get down with us, so weve booked DJ René for our music, hes epic.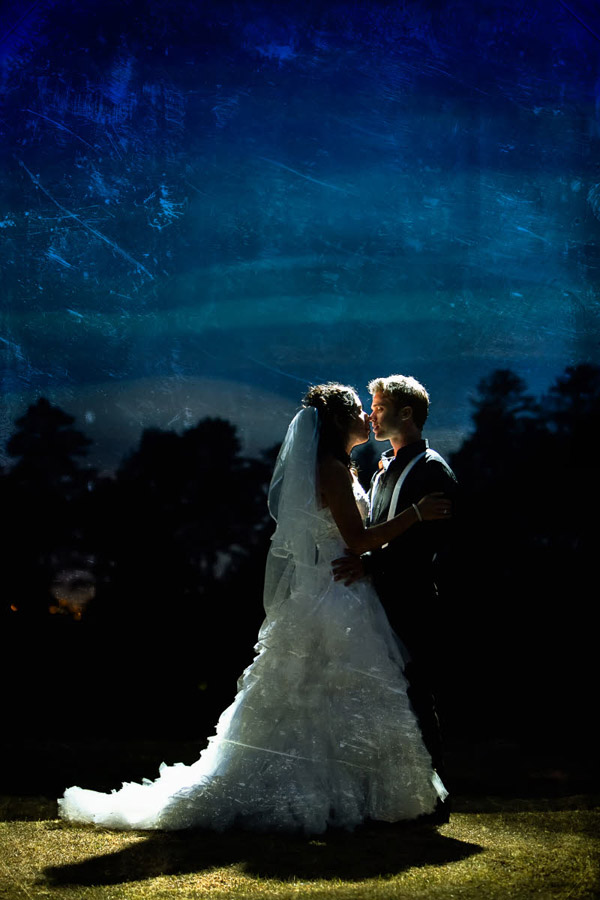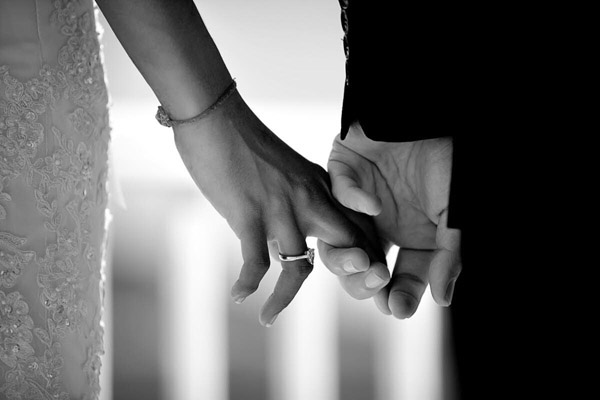 ??Junebug: Whats your favorite wedding location to photograph in South Africa?
Greg: Molenvliet, its the one place where I can get a shot above a vineyard.
??Junebug: What makes you give yourself a mental high five?
Greg: When a bride and groom get excited about the photography process and they start to collaborate with me. I will bend over backwards to do anything for a couple who wants to co-create images. As long as it doesnt hurt my equipment, I know my body will heal.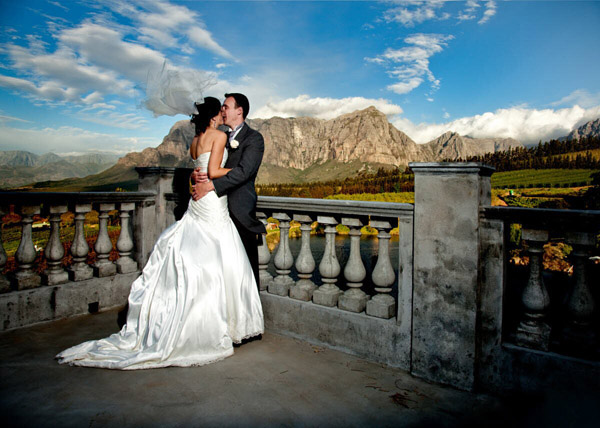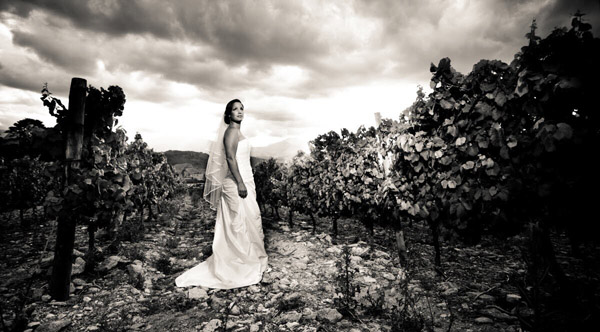 ??Junebug: Other than photography what has inspired you recently?
Greg: I've always loved quirky films! My whole life is influenced by films and lighting some of my favorite flicks are Snatch, Gross Point Blank, the Alien series, Red October, and There's Something About Mary. I also love ice hockey.
??Junebug: Whats the best advice you've ever received about being an artist?
Greg: Dont worry unnecessarily and never try to keep up with the Joneses in your personal or professional life. Focus on being the best you can be and reaching your own potential.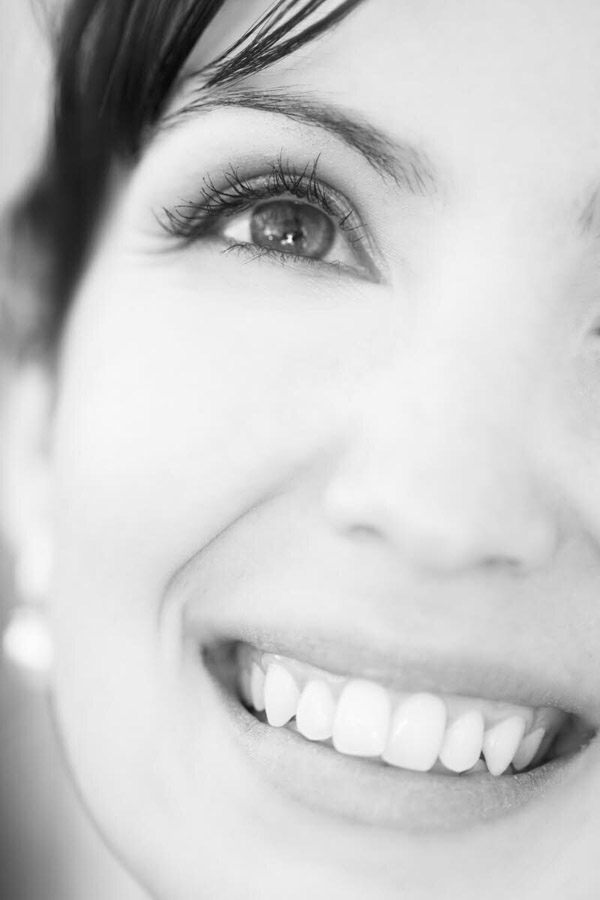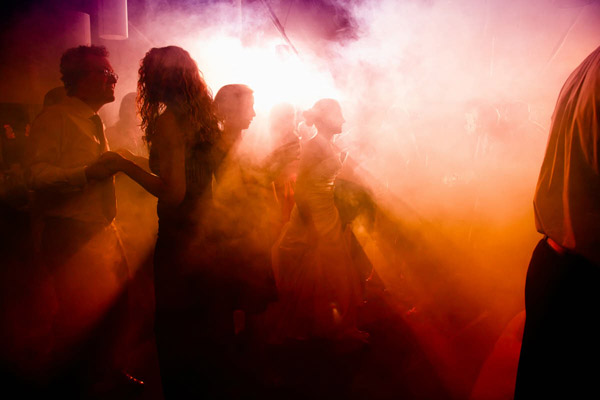 Thank you so much Greg! To learn more about Greg Lumley Photography, please visit his website, blog and Junebug Member Brochure.