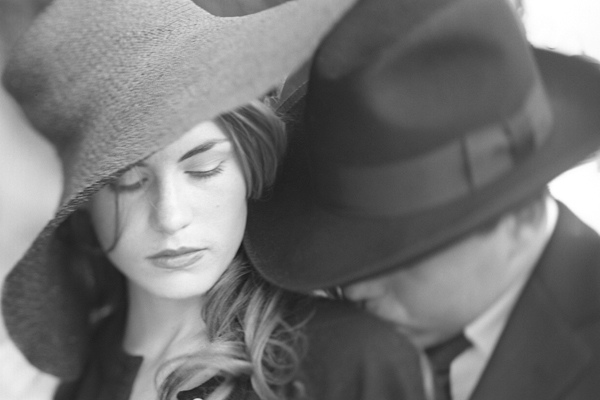 Endorsed by both Nikon and Kodak, with three books under her belt, celebrated French-American photographer, Elizabeth Etienne, has made a distinguished career for herself in wedding, engagement, and commercial photography. We are thrilled to have her as a member of our Worlds Best Wedding Photographers Hotlist and to share her insights with you here today.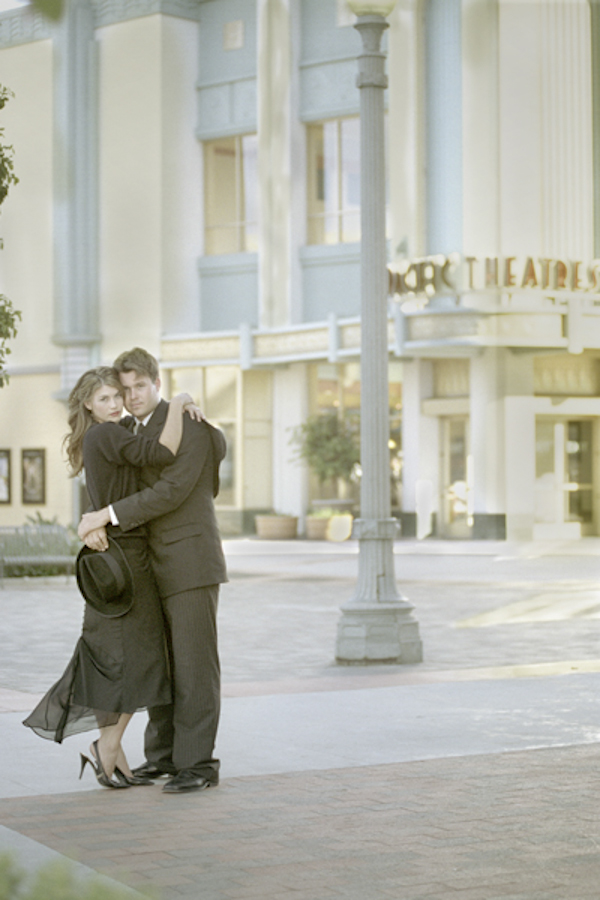 Blair: What made you decide to become a wedding photographer?
Elizabeth: Becoming a wedding photographer was the most organic natural career path for me. I was an artist from day one – drawing, painting, writing and acting. My parents had no doubt what I would do with my life. In high school I started shooting, made prints in the darkroom and then sold them to other students during lunch hour. Later, I attended the prestigious Brooks Institute of Photography in Santa Barbara, California. After graduation I got a job shooting film stills in Hollywood and then moved to Paris to chase after a guy I was crazy about. I have always been a hopeless romantic. I was raised in a French-American family with a mother who is passionate designer. I was surrounded by beautiful antiques and amazing cuisine. By the time I returned back to the States from France in the late 90's to pursue advertising photography I had a portfolio of the romantic, timeless images unlike what anyone had seen in the U.S. I immediately got a gallery show of my work and then landed my first big job from an art director at an ad agency. Instead of hiring me for an ad campaign he asked me to shoot his wedding and engagement images instead. That was the beginning of a long and wonderful career.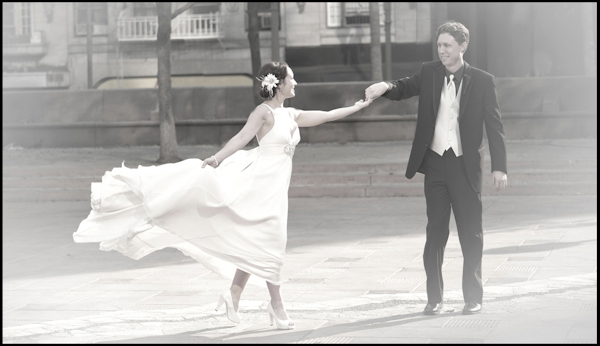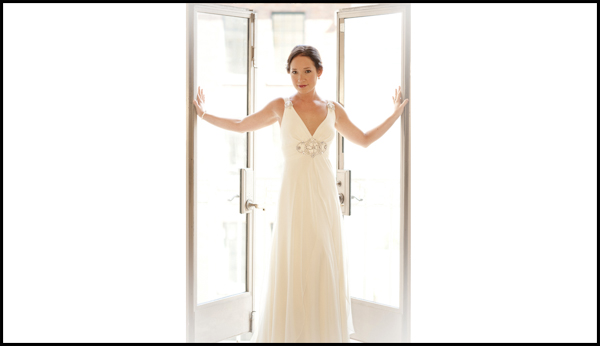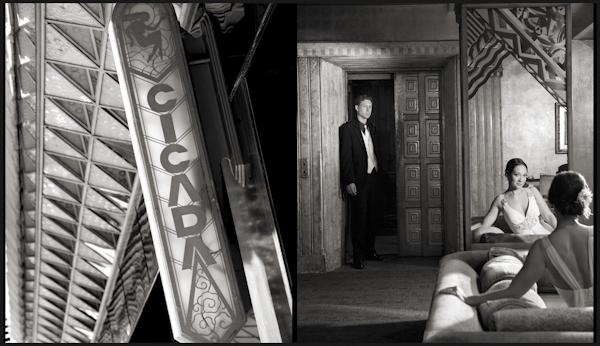 Blair: We love your book The Art of Engagement Photography, and your site is full of gorgeous engagement photos. What makes you emphasize that part of your work?
Elizabeth: It's almost impossible for me to overstate the importance of an engagement session. Its my tried and true method for establishing a trusting foundation between me and the couple I am working with. Its a special photo opportunity to capture them in a stress-free environment of their choice and without the time constraints and pressure of the wedding day. This is a time in their lives when they feel young at heart, caught up in the throes of romantic love, and when they look and feel their best. With props, clothing, hair and makeup selections, its the perfect opportunity to treat them like stars for a day! I love to collaborate with my clients to find the perfect location-based theme for their session. The session can be simple or elaborate, from a hippy, woodsy canyon or romantic sunset beach motif to a vintage 1940s old Hollywood theme complete with period clothing, props, hair and makeup.
Sometimes I can look at a couple and immediately envision them in a particular setting so Ill go ahead and make suggestions accordingly. Other times, its the couple whom will enthusiastically tell me what they have in mind. One couple requested I shoot at a specific beach because thats where he proposed to her. Another couple told me they are big Hitchcock fans who like to spend the weekends cuddled in bed watching old movies. So we created a photo session based on old film noir stills!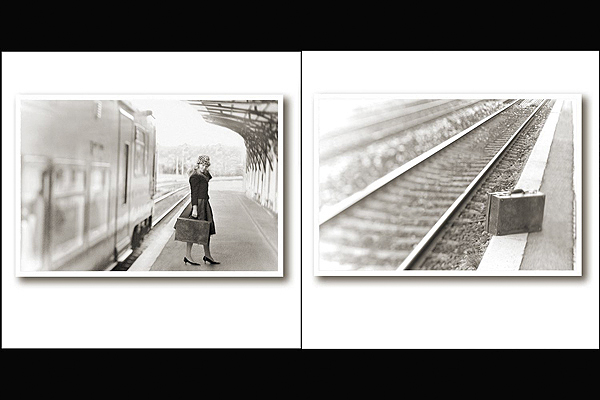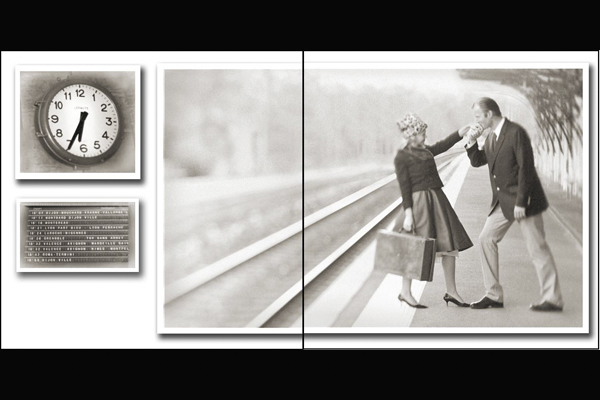 Elizabeth, on engagement sessions: Preparing for these types of photo sessions can involve a lot of location scouting and research. I pore through magazines, old books, web sites and other photo-related materials to find images I can use as reference tear sheets. These are then shown to the couple so they can see the look well be going for and to get their feedback so that they feel involved in the pre-production process. It also gives the hair and makeup artist a specific direction to follow.
I scout the location prior to the shoot day, and I always try to arrive at the same time of day Ill be shooting the actual session, and as close to the shoot date as possible. This enables me to analyze the natural lightwhat direction it comes from, where it falls, and its overall quality at that time of year. This is when I really get flooded with ideas and excitement! At this point, Ill often make quick, rough, storyboard sketches for myself to use as reminders of specific ideas I have in mind.
When the session is over and I present the photographs to the clients, they are ecstatic! They feel particularly connected to the images because they were part of the production process. And once they share the images with their friends and family, everyone shares a deeper confidence in my capabilities, so they know that their wedding photos will turn out great and that their big day will run smoothly.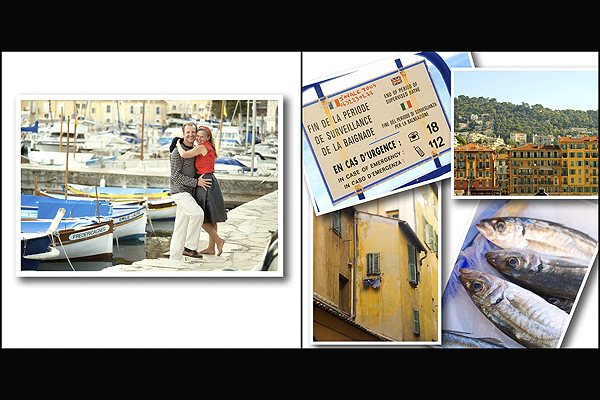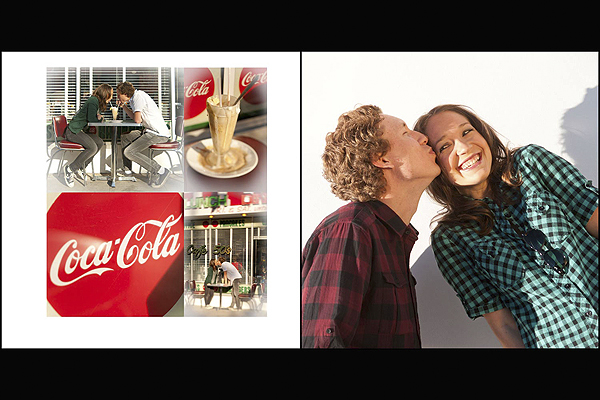 Blair: Speaking of locations, where are your favorite places to shoot in the U.S. and in France? The Junebug girls just cant get enough of France, so we would love to have your insights.
Elizabeth: My favorite wedding locations are ones with diversity, texture, and great light. In California I love shooting at the Adamson House in Malibu because it offers the best of everything. Its a historic, Spanish style home built in the 1930s, with intricate details, colors and architecture. The beach behind it makes the perfect backdrop for private images of the couple alone. Im a water sign (and a surfer) so Im always drawn to the beach because water is a sensuous, moving energy.
When I'm in France I love shooting in the south, from Provence to the Mediterranean Sea. This region has mild temperatures and magnificent light that shifts from soft to dramatic in minutes. Because I speak French and know the country well I'm able to get from one location to the next quite quickly and obtain shooting privileges without too much hassle. The lavender hilltops, ancient chateaux, medieval cobblestone villages and azure blue sea are the perfect setting for creating my trademark "vintage romance" style portraits. These locations are the place where fairytales happen.
When Im shooting in New York I love any place that combines luxury and history like the Plaza Hotel. I also like locations that give us a sense of perspective to this bustling intense city. I once shot a wedding on a boat on the Hudson River. The view of the city at sunset with all of the lights was so romantic and magical. It was also sentimental, especially now after the tragedy of 9/11. The New York skyline is a reminder of how fortunate we are to be alive and in love.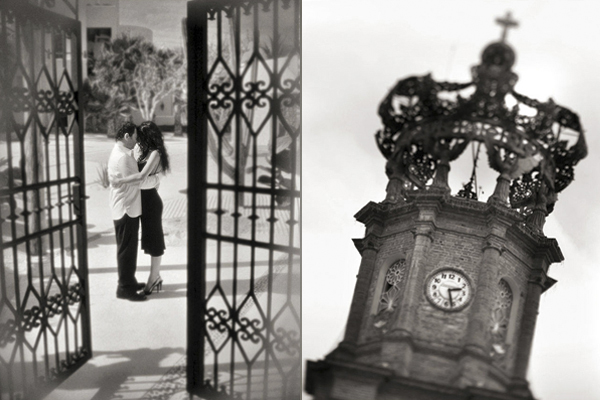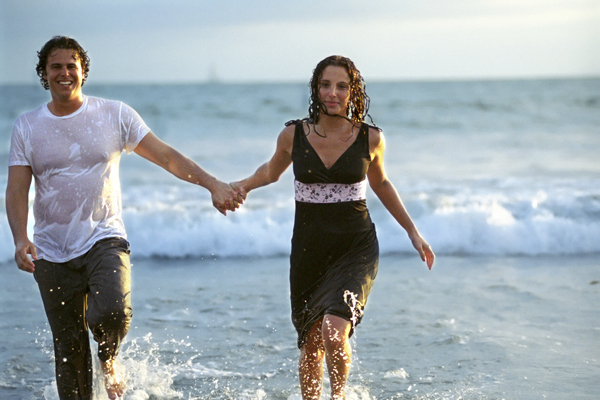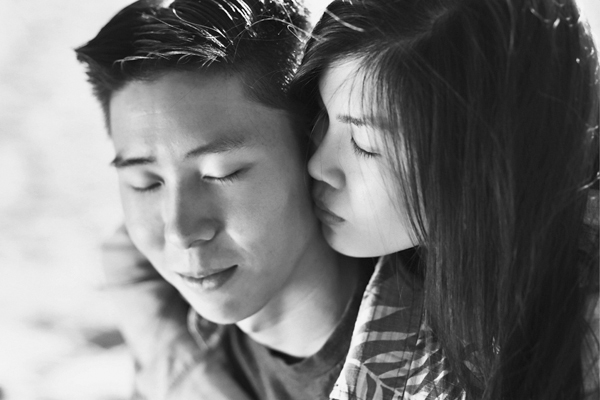 Blair: Do you have any advice you would like to share with couples about preparing for their wedding day?
Elizabeth: I consider the photography one of the most important aspects of a wedding because its really all youll have left after the wedding is over, as almost everything else is perishable. You only do this once so if the images dont turn out as you had expected its not something that can be redone. Because of this I think it's imperative to choose your wedding photographer carefully. Shooting a wedding isnt for every photographer. On my website there is a checklist called WHAT MAKES A GREAT WEDDING PHOTOGRAPHER. Just go to http://www.eephoto.com and click on the Info tab, then Services & Pricing."
To get the best images of your day it takes a multi skilled photographer who knows how to do it all capture all of the images you had hoped for with a fun-loving, professional but unobtrusive attitude all under the tight time restraints of a well-devised photo timeline. This takes a person with a unique personality technically proficient, creative, well organized, politely demonstrative and fast on their feet. A second or third set of hands called assistants is imperative. Any photographer who tries to save a few bucks by trying to shoot it on their own is not a professional. They are jeopardizing one of the most important days of a couples lives. To add to it, weddings can be emotion-charged settings and everything doesnt always go exactly as planned. A good photographer can improvise, and know just the right things to say and do to calm the nerves of a frantic bride.
Preparation is key. This involves location scouting (as mentioned previously), testing and preparing all of the gear, creating a photo timeline and shot list with the wedding client (in order to capture as many different shoot settings as possible) and always reviewing everything with the photo assistants in advance so everyone knows what to do and when. It can takes years to develop these skills. Preparing for each wedding takes time, and time is money. This is one of the key factors in the price differences between seasoned pros and every other photographer who thinks they can shoot a wedding.
I highly advise every couple review the work and client references of any wedding photographer they are considering. A good wedding photographer should have shot at least 10-15 weddings (if not more) and have several years of experience. Proceed with caution if the photographers fee is a fraction of what a pro wedding photographer is charging. They are most likely cutting corners someplace or not taking enough time to prepare and this is risky. You usually get what you pay for. If a deal is too good to be true it usually is.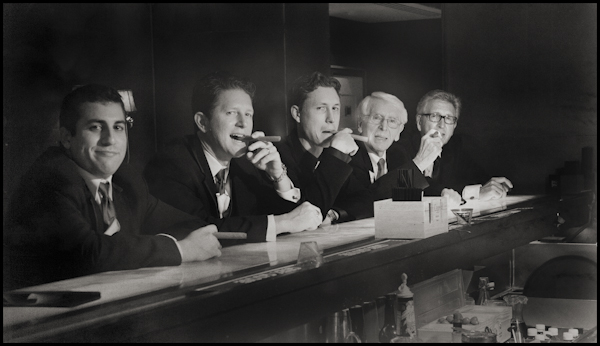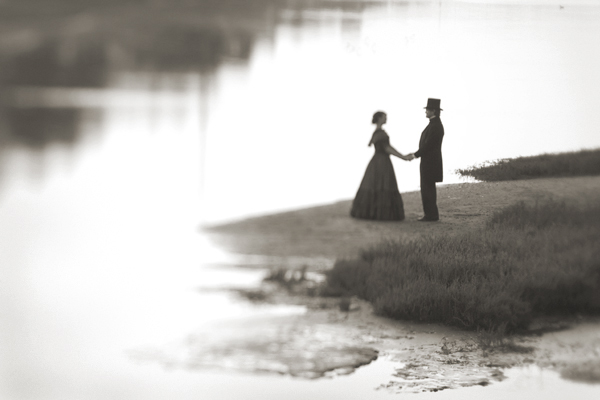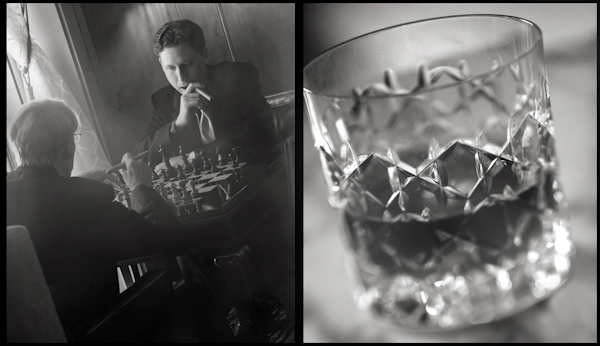 Blair: Do you any advice you would like to share with up and coming wedding photographers?
Elizabeth: Yes, I would love for them to read my books Profitable Wedding Photography and The Art of Engagement Photography. Contrary to popular belief, shooting weddings isnt easy. You need to be prepared because this is not the kind of shoot you can do again if something goes wrong. Its also one of the most emotion-filled days of the couple's life and both of these things can put a lot of stress on you as the photographer. My wedding book walks you through the entire process step by step. This book covers everything from marketing, branding and pricing your services to location scouting, prepping, shooting, and directing. The book also includes over 20 original wedding images and covers how to handle mishaps and crisis situations – something every photographer should be aware of. Its imperative that a photographer be prepared for every possible scenario. The best way to prepare is by shooting an engagement session. This will enable you to practice with your gear and get to know the couple better before the big day. My engagement book explains how to discuss the engagement session to your wedding clients and then how to prep, shoot and recycle their engagement images. The chapter on light is especially unique because I believe light truly is the photographer's voice. The book contains over 200 of my original images with descriptive text on how the images were created.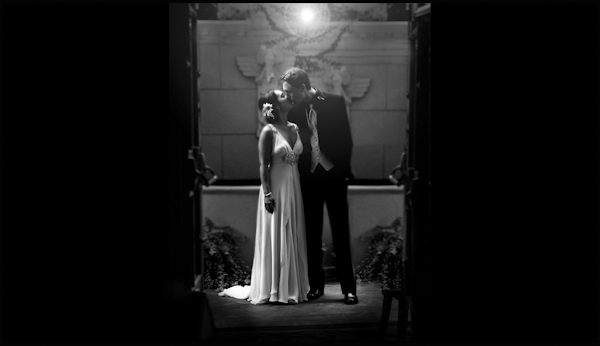 Thanks so much for all the great tips Elizabeth!
To learn more about Elizabeth Etienne, be sure to visit her website, and Junebug Member Brochure!