As one of the most admired wedding photographers in the world, Ben Chrisman of Ben Chrisman Photography set trends and inspires other artists to reach new heights just by being himself. His portfolio is every photo fanatics trip to the eye-candy store, full of mind blowing fine-art images that will have you wondering how in the world he captured them. Today, were super excited to share some of Bens work with you and his comments from a recent interview.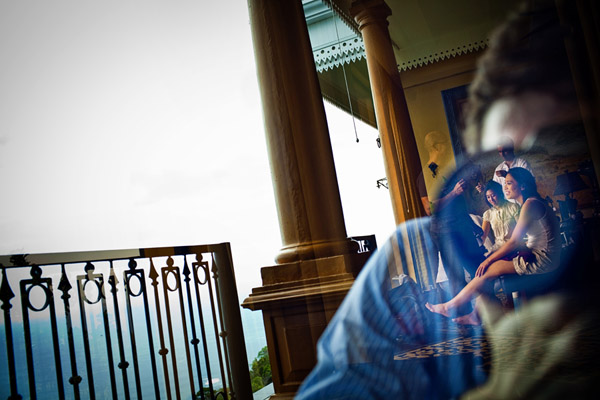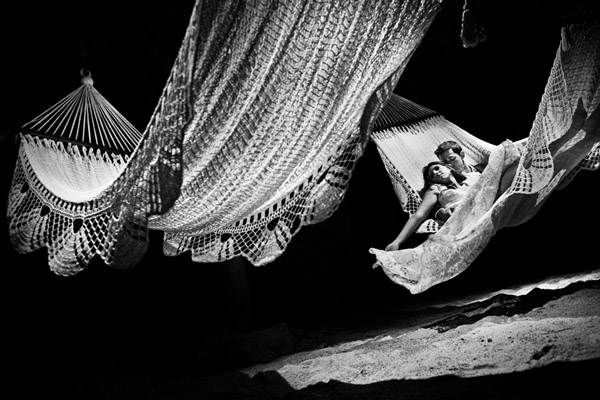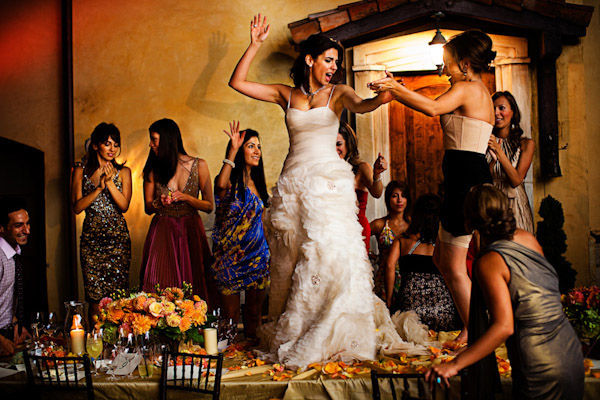 Junebug: As someone who inspires so many others, who and what inspires you?
Ben: Ive always admired photojournalists like James Natchtwey, Joachim Ladefoged, and David Alan Harvey. Much of how I shoot is based off studying how those photographers work and why their pictures stand out to me. Ive never felt like I have ever done anything new or different in photography. Im just taking pictures that I like, and what I like is very much based on what I learned from looking at the VII and Magnum photographers.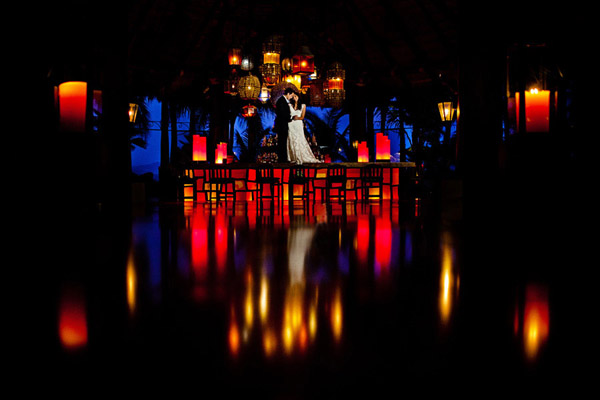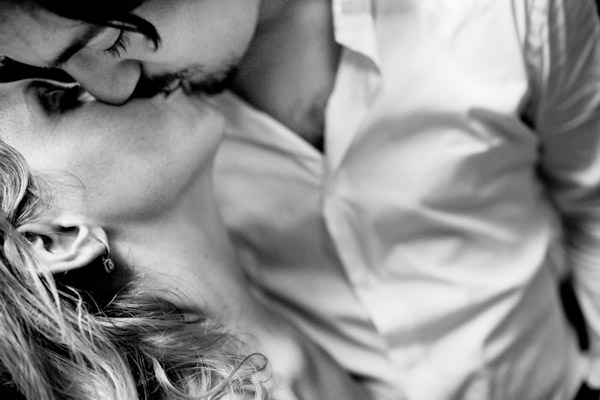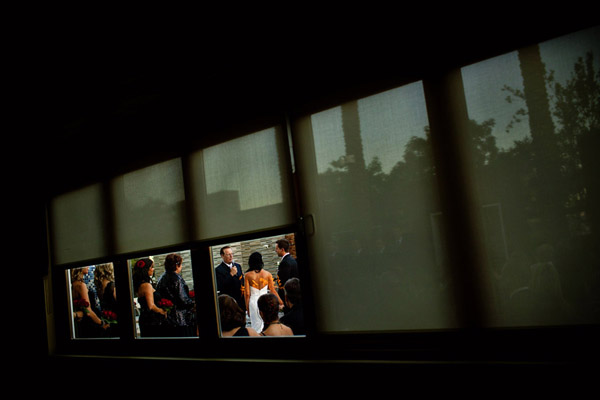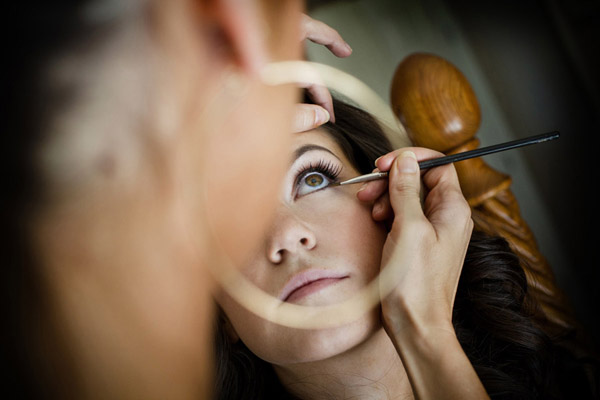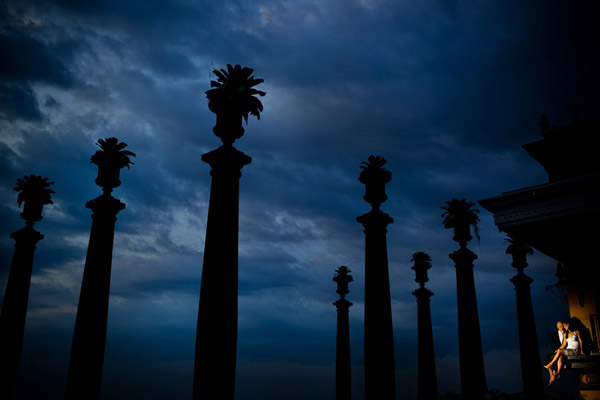 Junebug: What led you to becoming a wedding photographer?
Ben: I grew up New Mexico and went to school for photojournalism at New Mexico State University in Las Cruces. After college, I worked at several newspapers and shot a few weddings, but mostly just for friends. I eventually moved to Santa Fe, which is a major destination wedding location. But I still wanted to be a war photographer, so when the tsunami happened in 2004 I left for Sri Lanka and Indonesia. I spent two months there, and it was the turning point in my life as a photographer. I had never been in a situation as important or as big as that, and it forced me to think about why I was a photographer, whether I was cut out to be a photographer and how much effort was needed to become a good photographer.
When I returned to Santa Fe after the tsunami, I had a very hard time selling the photos I took in Asia. There just wasnt a market for news that happened three months earlier. So I started picking up a few weddings, and by the end of the year I had about 15. Many of the couples I shot for in Santa Fe came to me from New York and California. They started referring me to friends, and I was asked to travel a lot. I had always wanted to live in San Francisco so I eventually moved there full-time. I was used to being on the road and shooting alone, but once Erin moved to San Francisco about two and half years ago, we started shooting together and have been a team ever since. Getting to travel with Erin as much as we do really makes this job unbelievably fun and rewarding, and I think my photography has gotten a lot more daring now that shes shooting with me. When I was shooting alone, as I had always done before, I knew I had to get the safe shot plus the artsy shot. Now, Erin and I can experiment a lot more knowing one of us can get the shot thats important to Grandma while the other one looks for something out of the ordinary.
Junebug: What destinations have you enjoyed shooting the most?
Ben: Venezuela, Mongolia, Mexico, and parts of Mississippi and Maine. I would love to have the opportunity to shoot a wedding in Southeast Asia and Eastern Europe.
(The seven images below are from a recent wedding in Mongolia).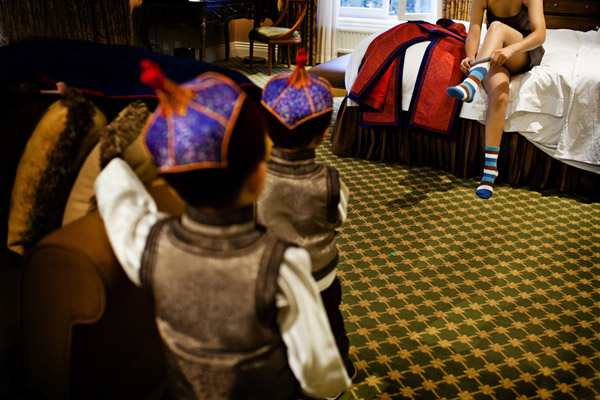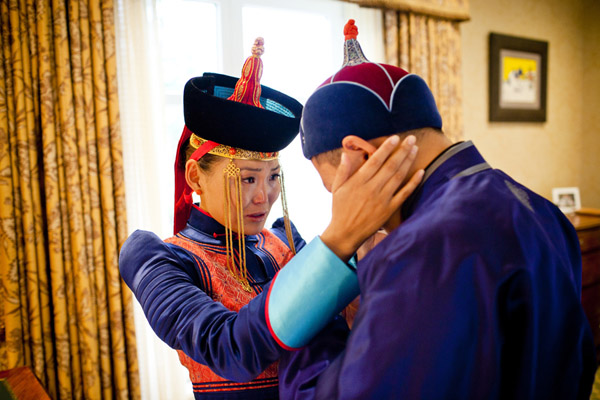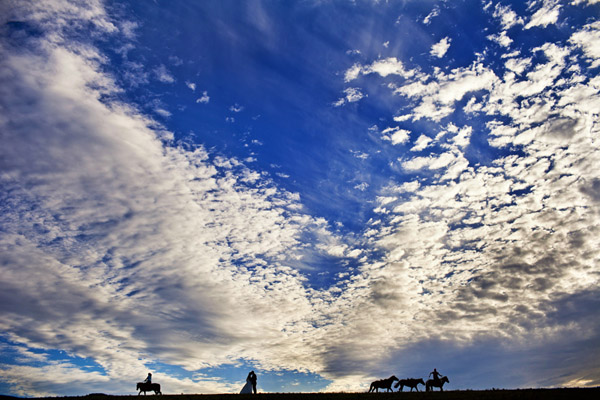 (Photo above by Erin Reed of Ben Chrisman Photography)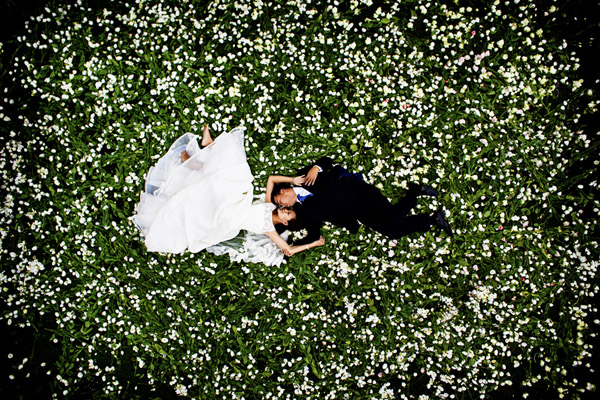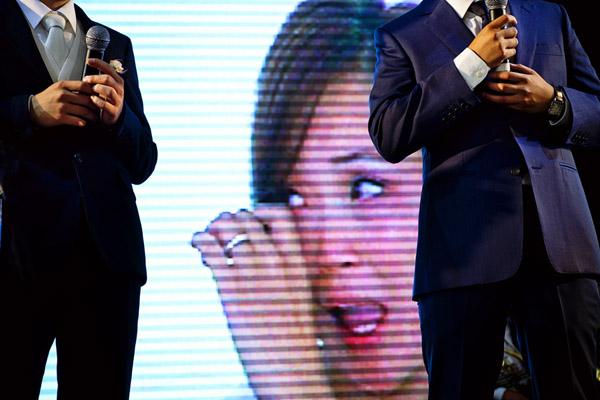 (Photo above by Erin Reed of Ben Chrisman Photography)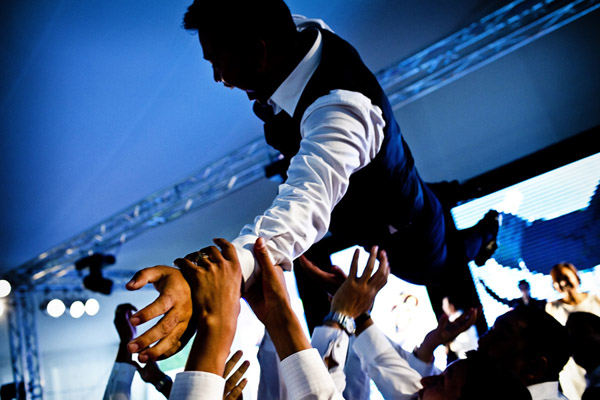 (Photo above by Erin Reed of Ben Chrisman Photography)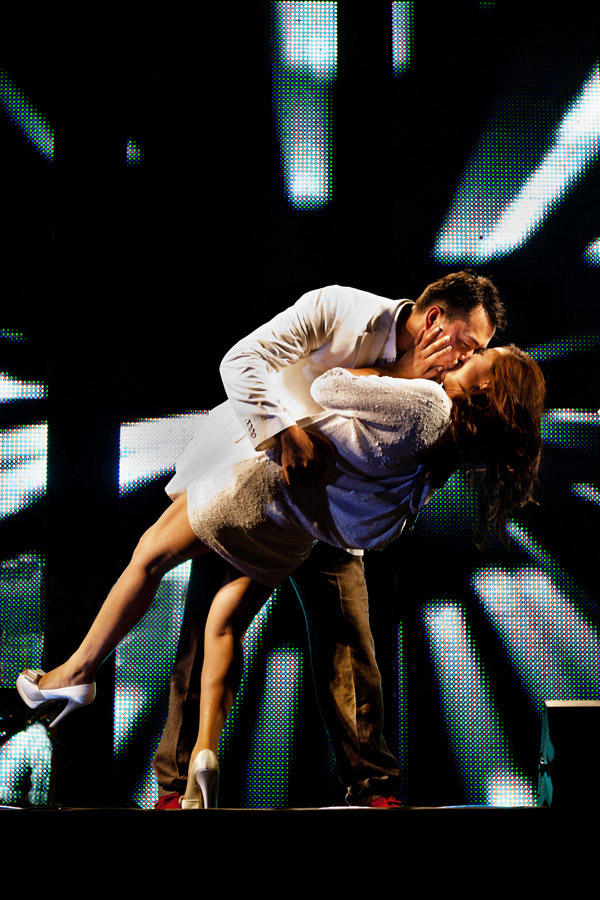 Junebug: What makes you give yourself a mental high five?
Ben: Erin and I both love to travel. We feel very antsy when we havent been on a plane in a couple weeks. We love our home, but going someplace new together is a real perk in our lives. When we are on the road we feel very at ease, even when things can become chaotic like they often do when traveling. And once we get to wherever we are going, becoming a part of that particular wedding is another fun challenge of our jobs. Connecting with people is a big part of being a documentary shooter, and to do that with a new set of strangers every weekend is really exciting.
Junebug: What is your favorite camera and lens?
Ben: We have Canon 5D IIs, and I shoot almost everything with a 35mm or 85 mm lens. Before going to Asia to photograph the tsunami, I always used a 20 mm and a 70-200mm. But after leaving the newspaper world, I realized that combo didnt really help me translate how I wanted a photo to look. So I figured out what lenses the photographers used that I admired, and I started from there. Not many war photographers bring around an 85 1.2, but for me, that lens is perfect for weddings. And I am a wedding photographer, not a war photographer. Im not kidding myself. I know I need to make things look pretty, and those two lenses help me do that the best.
Junebug: What are the adjectives you would use to describe your own photography?
Ben: I have a hard time describing my own photos, but I know what I want them to look like: raw, vivid, true and full of life.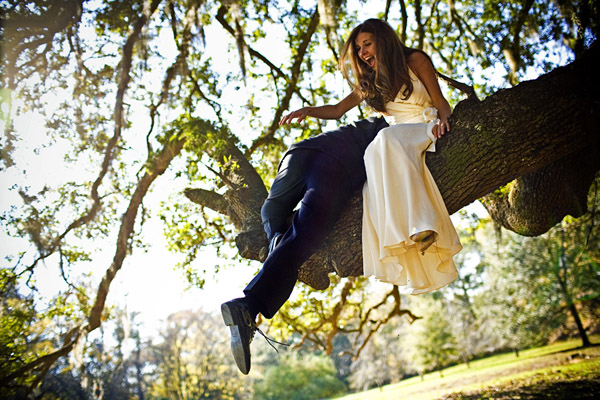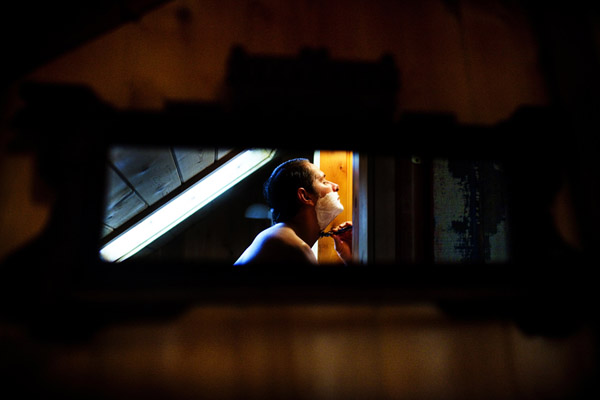 (Photo above by Erin Reed of Ben Chrisman Photography)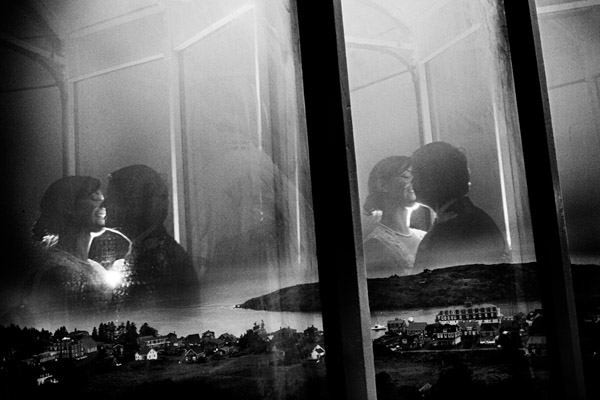 Junebug: We understand youve been super busy this summer. Whats going on in your life right now?
Ben: Were busy for sure, and Erin and I are in the middle of planning our own wedding.
Junebug: Yes! Weve heard about that through the grapevine, and were really happy for you both. What can you tell us about your wedding and how you planned it?
Ben: Were getting married later this month in Mexico. Weve rented out an old hacienda, and were focused on hanging out with friends and having a good party. So far, its been easy to plan because we know exactly what we want and dont want. Were looking forward to having a really fun four-day event, and one of the things were most excited about is having our friend Marques (known as DJ Risk One) there to spin the party music.
Junebug: and there will be lots of other wedding photographers there?
Ben: Definitely, lots of our friends are awesome wedding photographers, so were exited to be throwing a party that we can all actually be guests at for a change. Our dear friends, Kitty and Craig Fritz from Twin Lens Images, and our associate Aaron Morris, will be the official photographers, along with Vlad Chaloupka from Vlad Films. There will also be lots of people there whose weddings weve photographed. Many of the couples weve worked with over the years have become to very close to us. Weve been inspired by their weddings, and well be incorporating lots of ideas from their ceremonies and receptions into ours.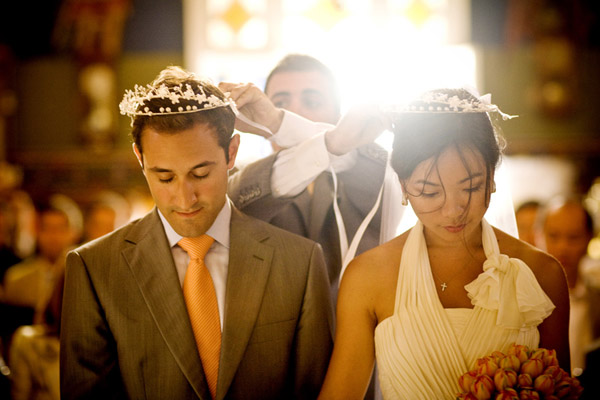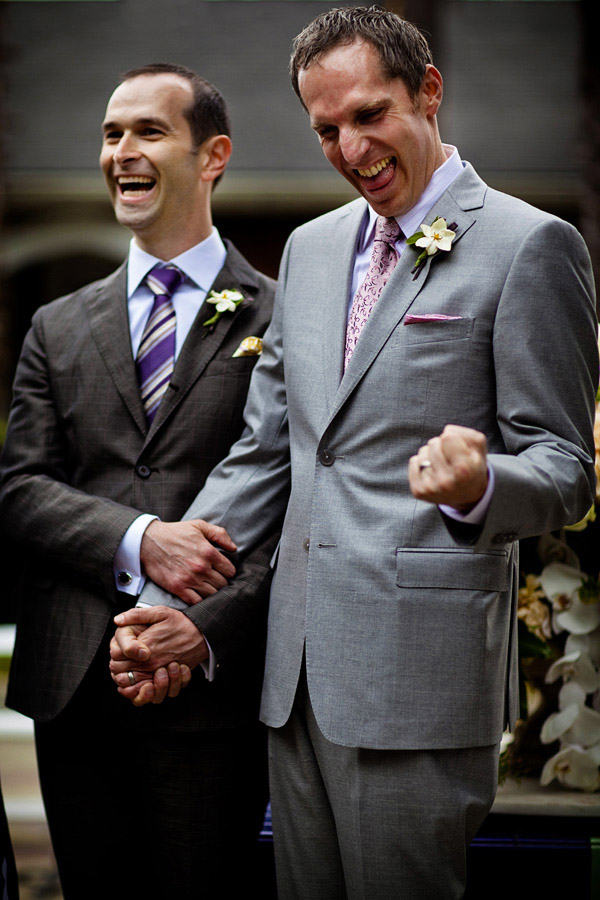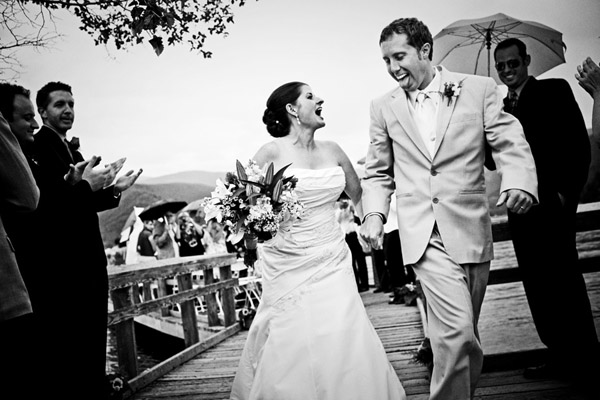 (Photo above by Erin Reed of Ben Chrisman Photography)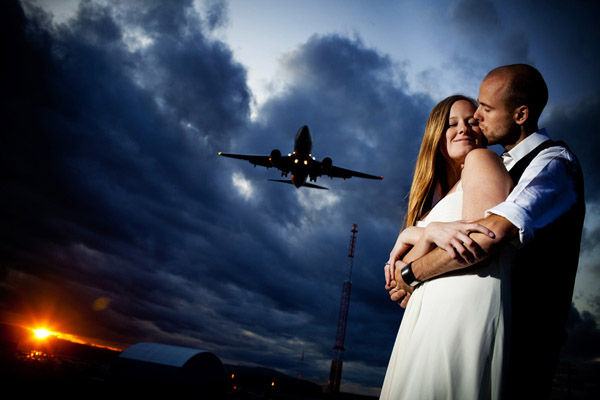 Junebug: How did you choose your location?
Ben: It was all about the location for us. We knew we wanted to be in Mexico somewhere off the beach, with cultural interest, and Erin found a beautiful town with a burned-out chapel in the jungle, which is exactly what we were looking for.
Junebug: What advice would you give couples who are planning their own wedding?
Ben: To plan their wedding exactly how what they want it to be, without feeling like they have to do anything expected. I suggest they focus on the part of the wedding that is most important to them, and eliminate everything they dont care about. The most genuine and sincere weddings that weve photographed have been some of the most untraditional ones that probably looked like a disaster if you tried to plan it out on paper. But you really dont need a perfect schedule and magazine-approved details to have a good time. I always remind our couples before we take portraits that if they really feel it, then that connection with each other is going to show in the photos. If they fake it, the camera will see it. And there shouldnt be anything fake or forced about a wedding.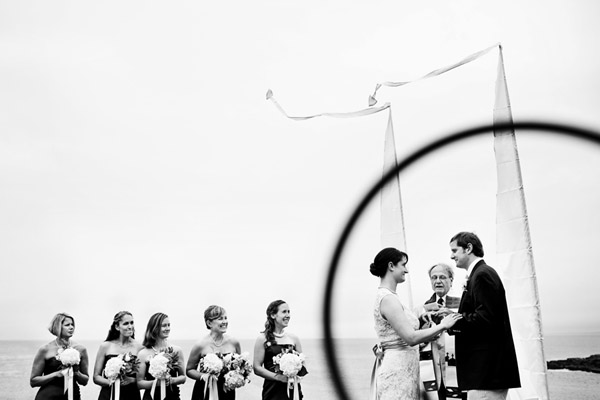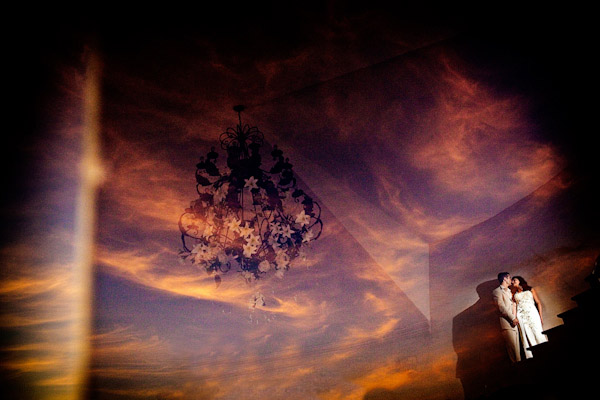 Thank you so much Ben! To learn more about Ben Chrisman Photography, be sure to visit his website, blog and Junebug member brochure or take a look through his collection of photos in our Wedding Image Gallery!