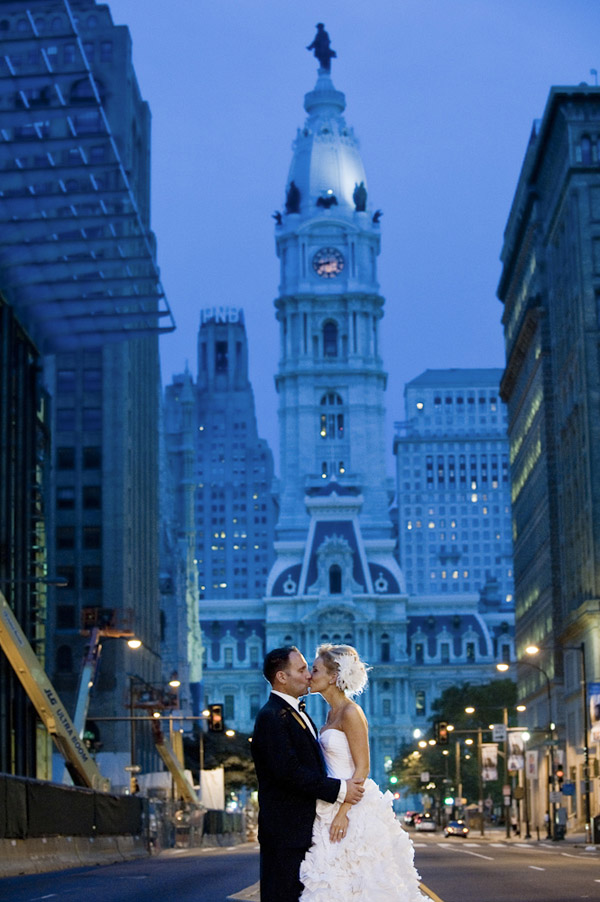 You may recognize these gorgeous newlyweds Jackie and Kyle from their vintage inspired engagement photos that we showed here on Photobug a few weeks back (check out those knock-out images below!). On June 5th the happy couple was married in the home city they dearly love, Philadelphia, and top wedding photographer Stephan Maloman of Maloman Photographers was there to capture every detail!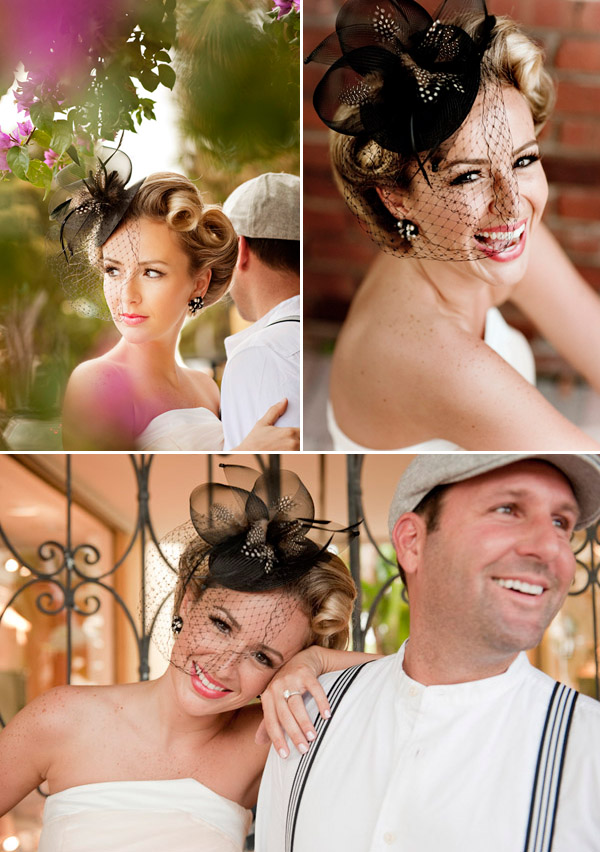 The Newlyweds – Jackie and Kyle
Junebug: What were your most important goals in planning your wedding?
Jackie: Good food, good music, and good pictures!
Junebug: Where did you hold your wedding and reception, and why?
Jackie: Both originally from Philadelphia, we knew right away we wanted to have our wedding back home (we have both lived in Florida for over 7 years). He chose the church and I chose the hall. We got married at St. Monica Catholic Church because the priest is a dear friend and all of my husband's friends and family are members. For me, the Ballroom at the Ben is the place I have always wanted to hold my reception since I was a little girl. Its downtown, historic, romantic feel is something that has always captivated me.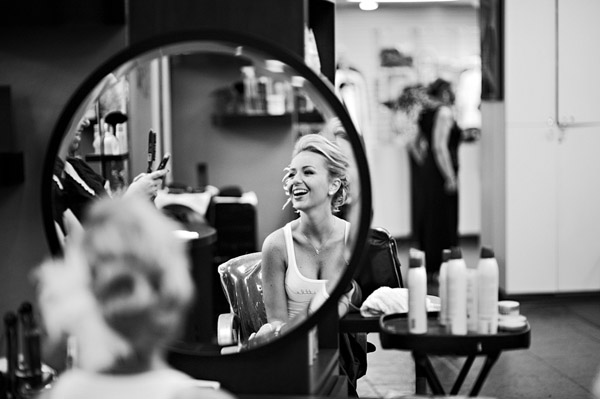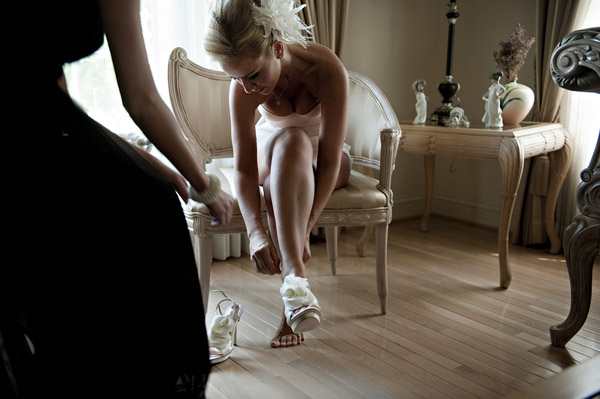 Junebug: What three adjectives describe your wedding best?
Jackie: Timeless, Unprecedented, Extraordinary
Junebug: Tell us a little bit about your love story and your lives.
Jackie: The old cliche saying, "You know when you meet 'the one'" is definitely true for me. I met Kyle while grabbing a drink with a good friend (who later became one of my bridesmaids) at a local restaurant lounge. At the time, I was engaged to someone who I had been with for a very long time. I gave Kyle my number on a whim and walked away from the evening thinking to myself, "if I wasn't getting married, he would be an amazing person to settle down and have children with." Every now and then I would get a text from him but it was about two and a half months before we saw each other again. When we reconnected I had called off my engagement to my childhood boyfriend and wasn't really looking to get into a relationship. Two and a half years later we are married with a seven month old daughter and I couldn't be happier! He is everything I always wanted but didn't think I would ever have.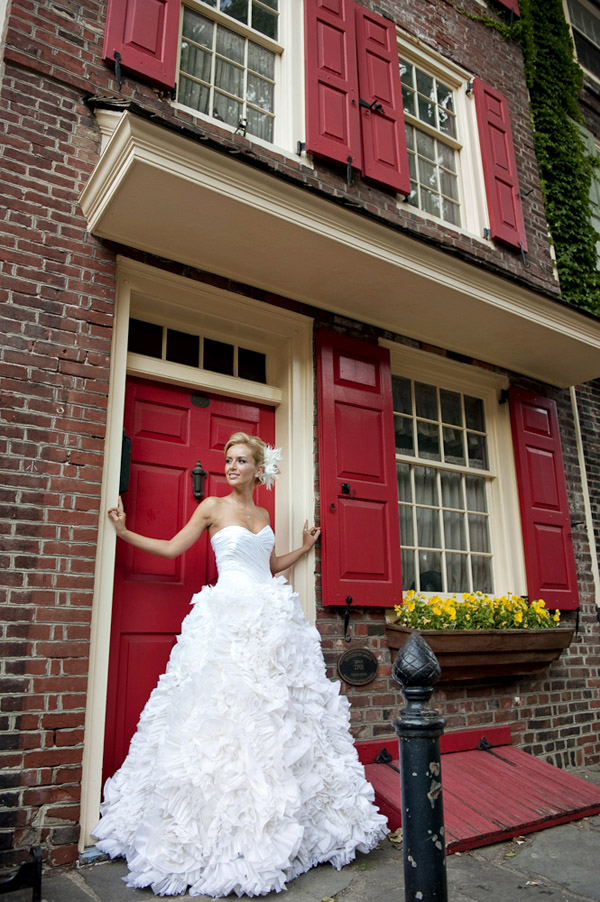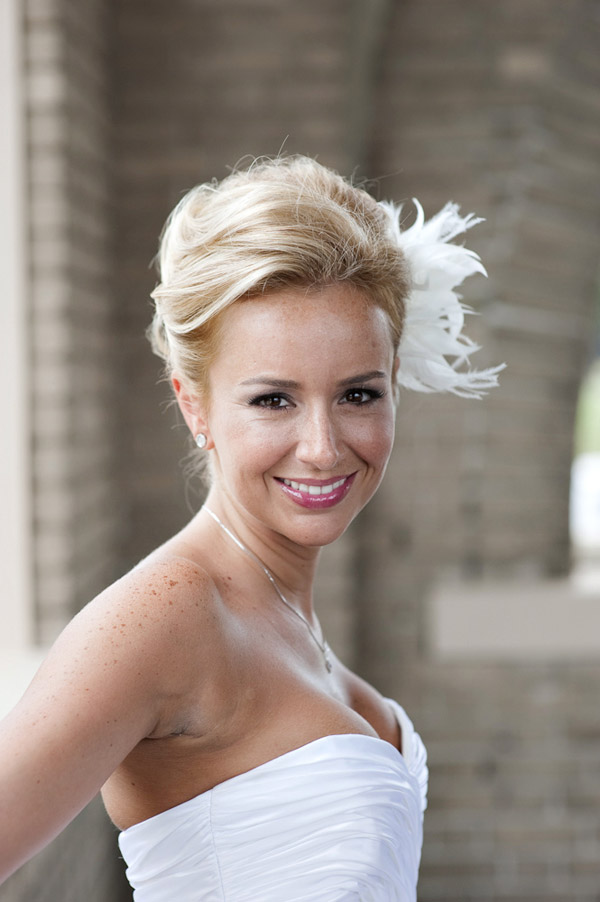 Junebug: What were you looking for in a photographer, and what specifically drew you to Stephan and his imagery?
Jackie: To be honest I never had to look for a photographer. Stephan at Maloman Photographers photographed a friend of a friend's wedding and after seeing his site I just knew he was the one for me…no question about it. I love his journalistic, editorial approach. I really don't like staged photos and with Stephan you get true candid shots…I think of them as works of art.
Junebug: What did you enjoy most about working with Maloman Photographers?
Jackie: I consider them more than just my "photographers," I see them as friends. Stephan is up to try anything, and his ideas and inspiration just keep flowing. I don't know how many photographers I could have taken to the world famous Geno's Steaks and not only obtained AMAZING shots, but also shared a Philly cheese-steak!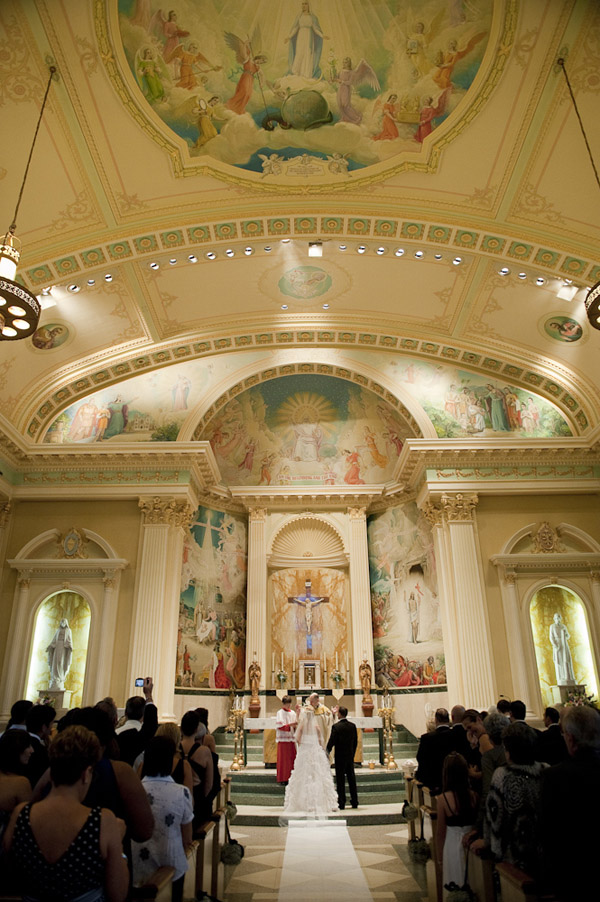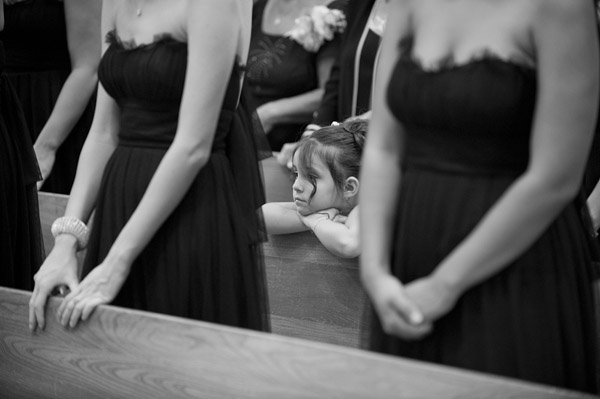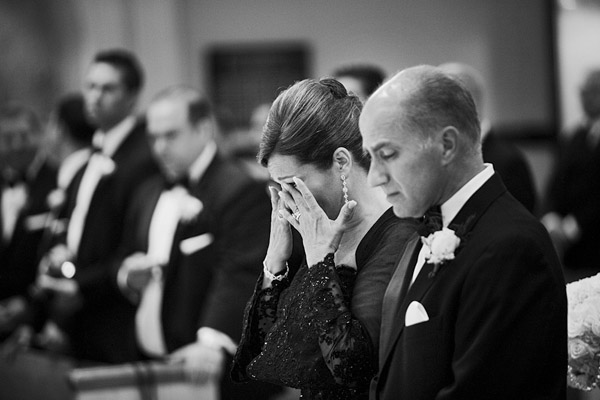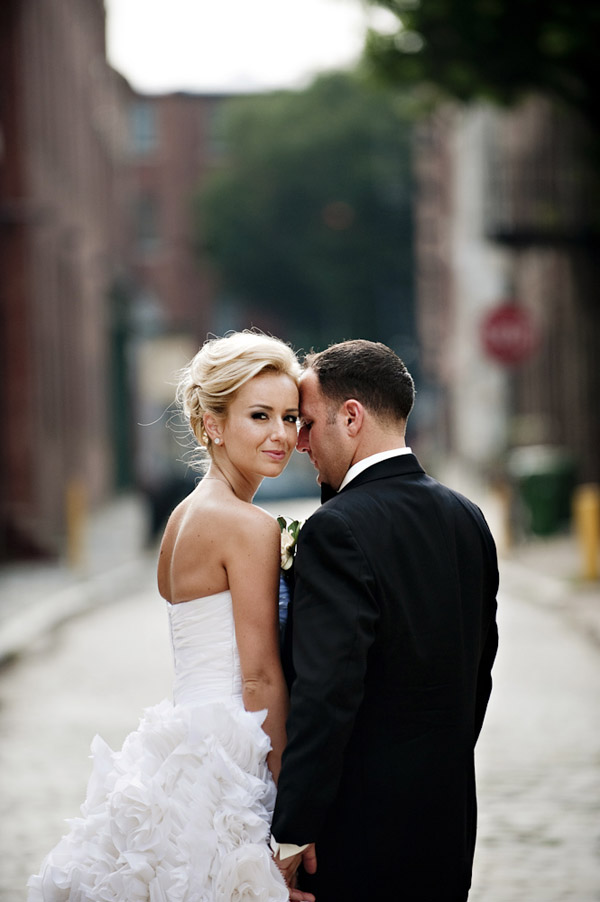 The Photographer: Stephan Maloman of Maloman Photographers
Junebug: How did you approach Jackie and Kyle's wedding and what did you most want to capture during shooting?
Maloman: As usual, when I photograph destination weddings, I'm excited to have a change of pace from working locally. Also, the bride and groom have fantastic personalities, which I loved to capture. We had a blast at their engagement shoot and I knew that their wedding would be a great party.
Junebug: Were there any special photographic requests from the couple that made this wedding especially exciting creatively or personally?
Maloman: They gave me creative freedom, which tends to result in amazing images.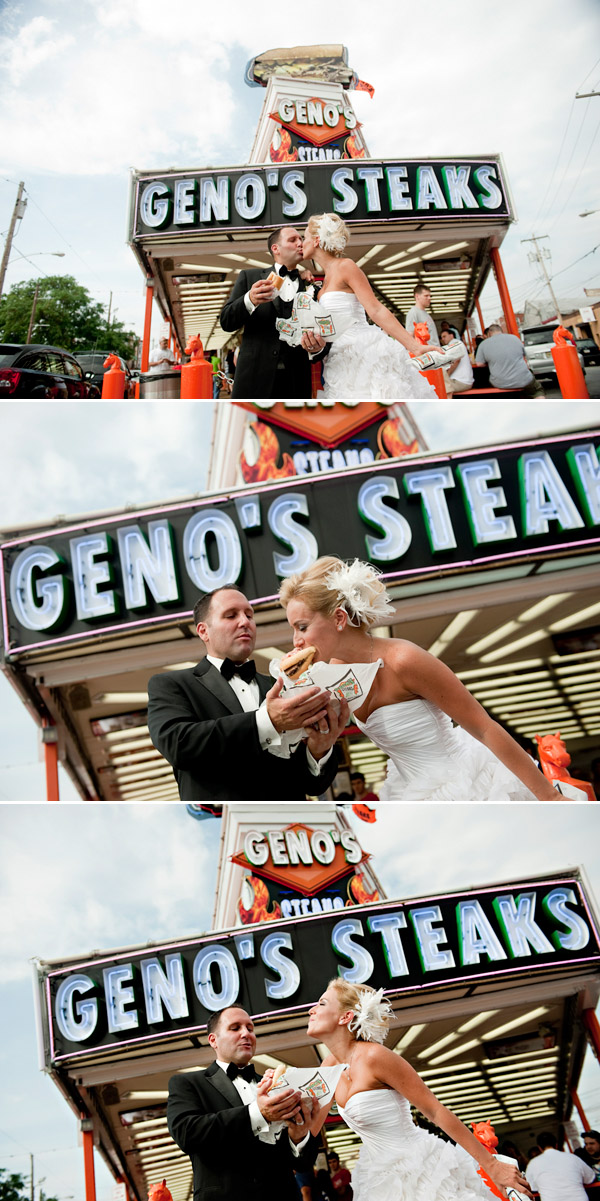 Junebug: How did the locations available to you affect the type of images you shot?
Maloman: Since the couple are both from Philly and now live in South Florida, they really wanted to capture Philly in their wedding images and they allowed several hours to do so. This was a real treat for me since most couples have very limited time for taking photos.
Junebug: Were there any special locations you were able to incorporate that made for really great images?
Maloman: Jackie and Kyle were up for anything…we even took them out during the middle of the reception to get perfectly timed twilight photos with City Hall in the background.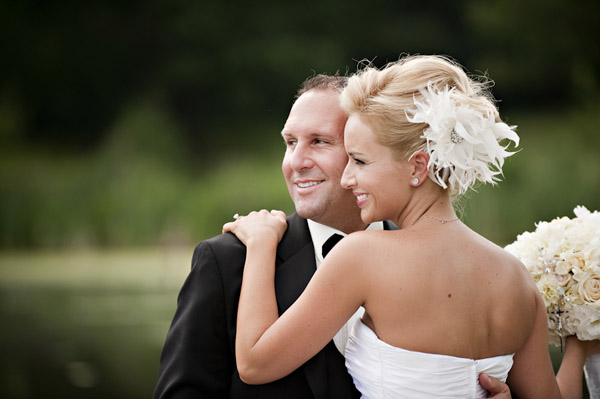 Junebug: What was the most fun part of this wedding for you to photograph?
Maloman: Stopping at Genos for a cheese-steak and photos was not only fun, but delicious!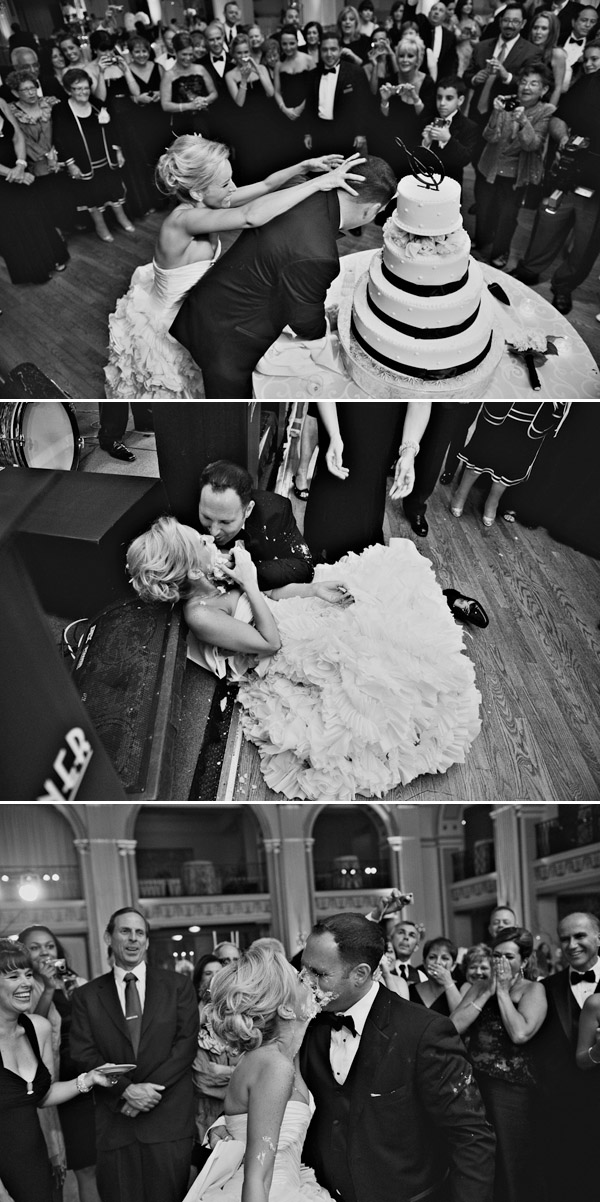 Thank you Stephan, and thank you for sharing your wedding day with us Jackie and Kyle!
To learn about all of the details, fashion and wedding professionals that made this beautiful day a reality, be sure to visit our Real Wedding library!
To learn more about Maloman Photographers and to find the perfect wedding photographer for your own wedding day, don't miss our World's Best Wedding Photographers Hotlist!