People often say marriage is the journey of a lifetime, and I couldn't agree more – especially in the case of Caroline and Paul, whose Oceanside wedding was also the starting line for their coast-to-coast bicycle adventure honeymoon! Caroline and Paul designed a personal beachfront wedding inspired by the natural landscape and the fun color combinations on their bikes. With an amazing community of friends and family, and top Portland wedding photographer Daniel Stark on hand to celebrate the day, Caroline and Paul's Oregon Coast wedding was the perfect send off for their journey!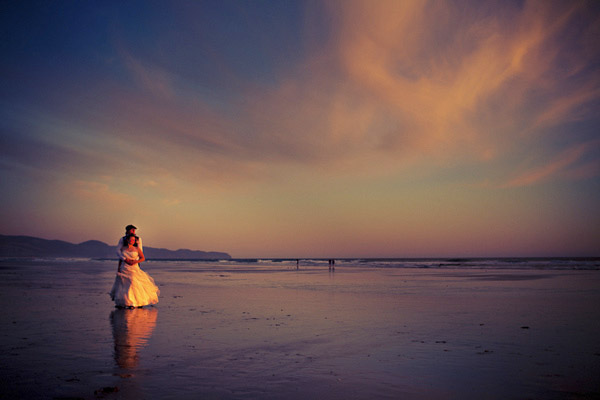 The other important aspect was community building. We had our friends and family come together to help with the event: from decorating invitations to building the arch. We hired as many friends and friends of friends as we could to be our vendors. Anyone who attended the wedding would see our personal styles in it. Paul is the visual one and he worked a lot on decorations. Caroline is more word oriented and wrote most of the ceremony. But it was definitely a collaboration. We had a lot of traditional elements but were also not afraid to break the rules. Instead of a DJ and dancing, we had a beach bonfire with gourmet s'mores and members of Caroline's ukulele band played.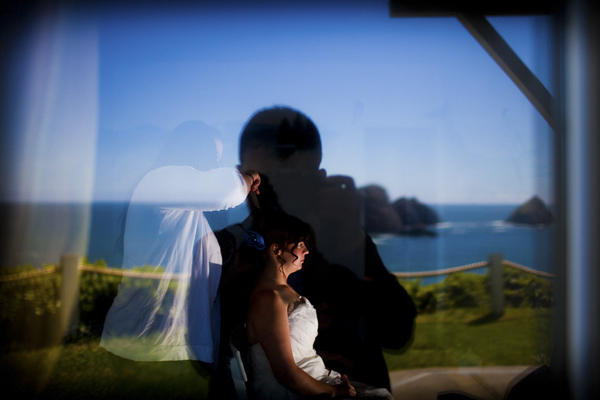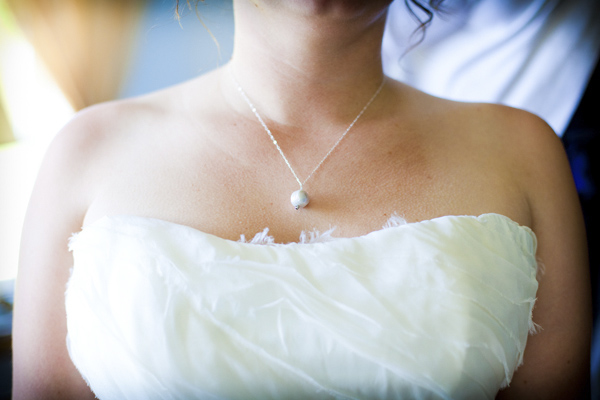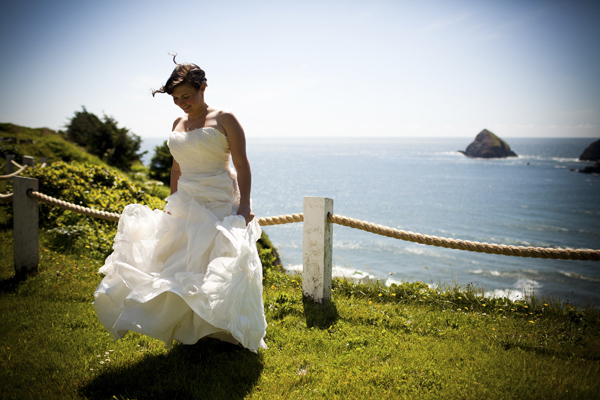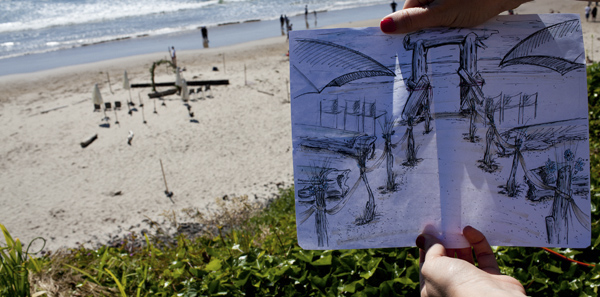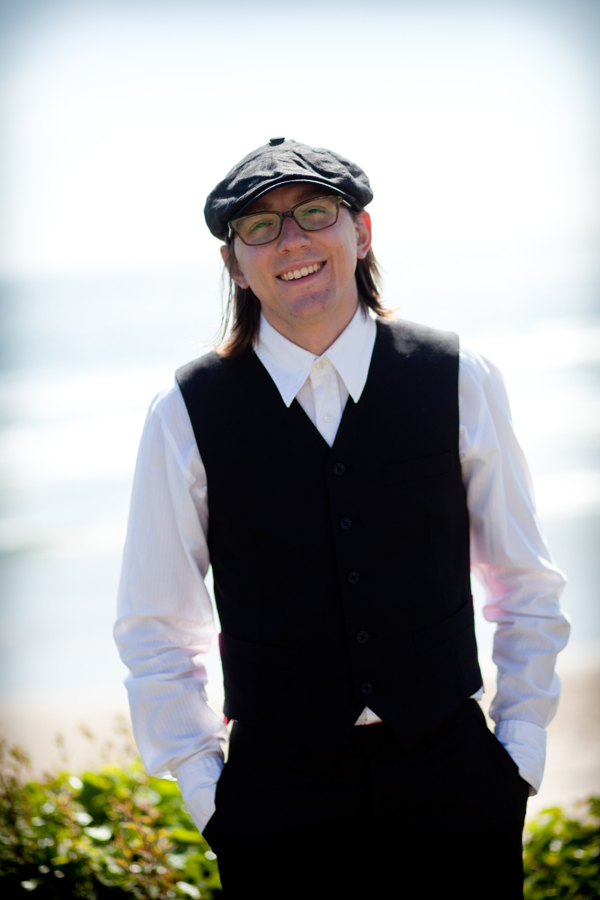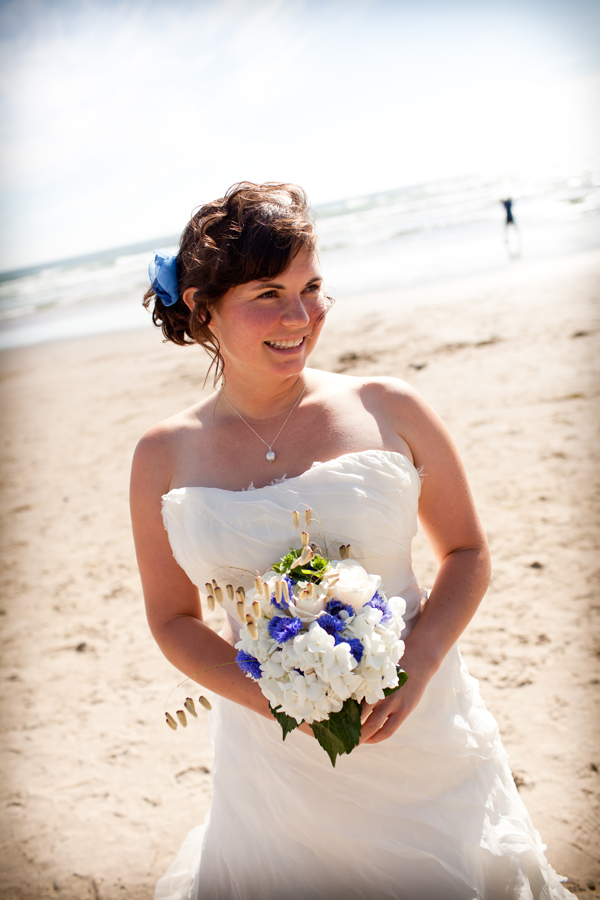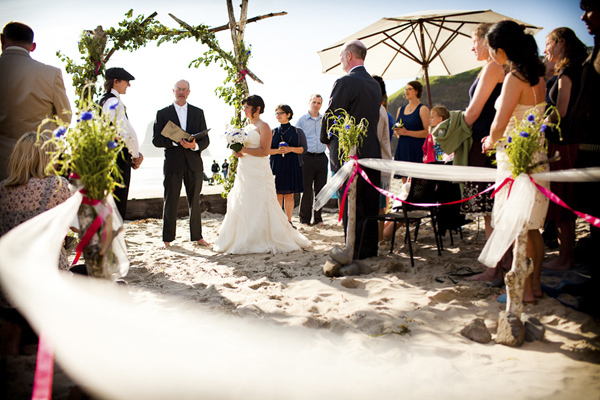 From the bride and groom: The wedding ceremony had a theme of journey and we ran to the ocean mid ceremony to dip our toes in as the symbolic start to both our marriage and our bicycle journey.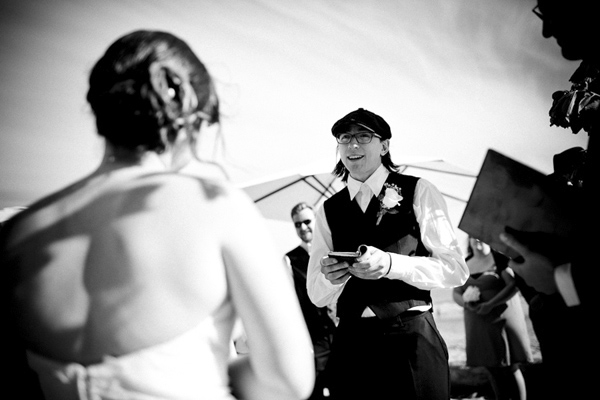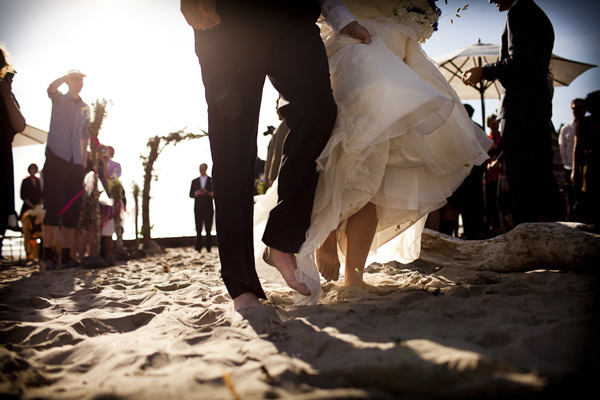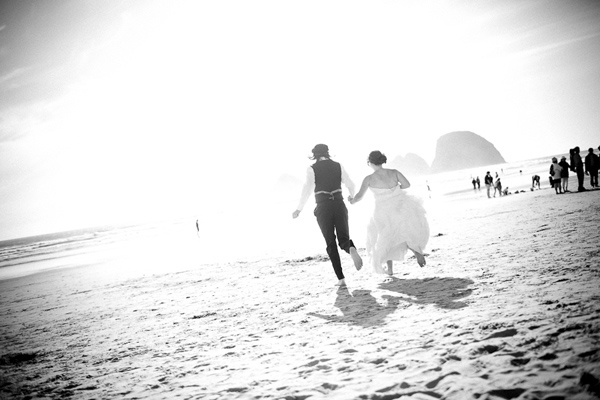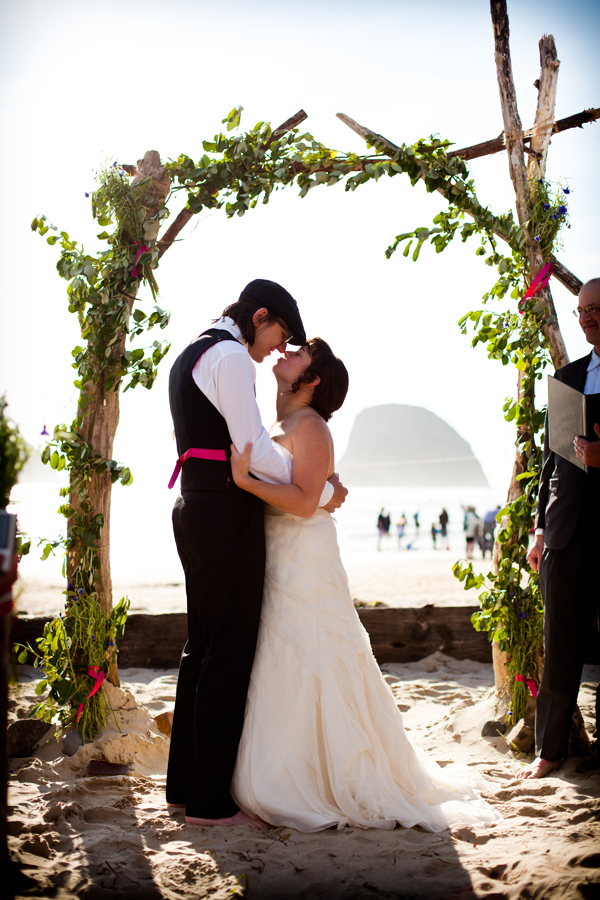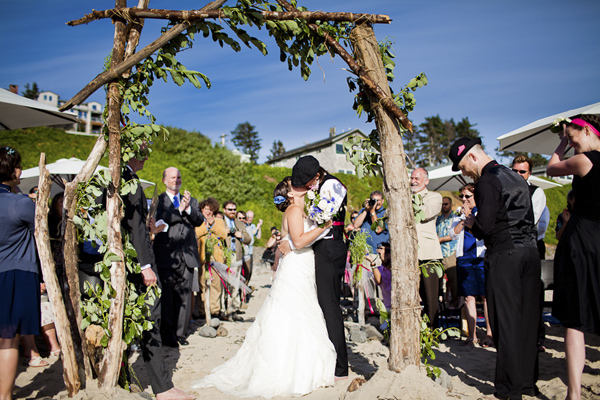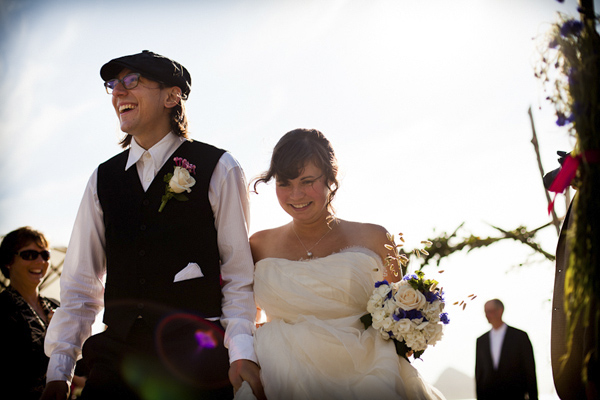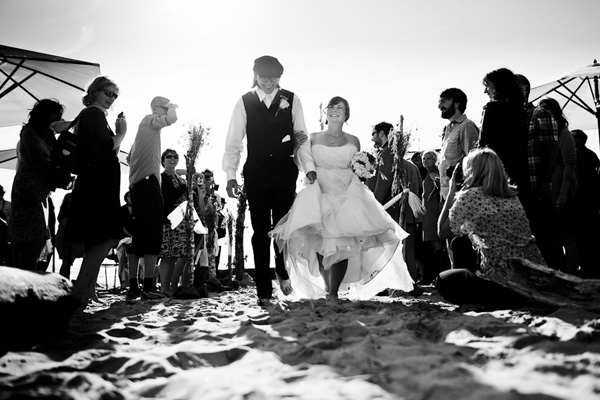 From the bride and groom: We had so many friends and family tell us how much fun they had at our wedding. That was really meaningful. As much as the wedding was about us committing to each other, it was also about sharing the moment with our community.
Running to the ocean in the middle of the ceremony was a blast.
The day after the wedding we biked 95 miles back to Portland with 25 of our friends and got friends and family to provide support along the way. That was amazing.
We are so glad that we made the decisions we made. To have our wedding in a small beach town. To hire small local vendors – most of whom were our friends or friends of friends. To do what we wanted to do regardless of what other people said.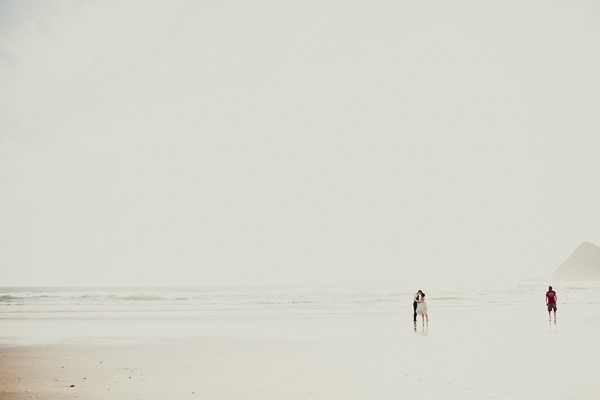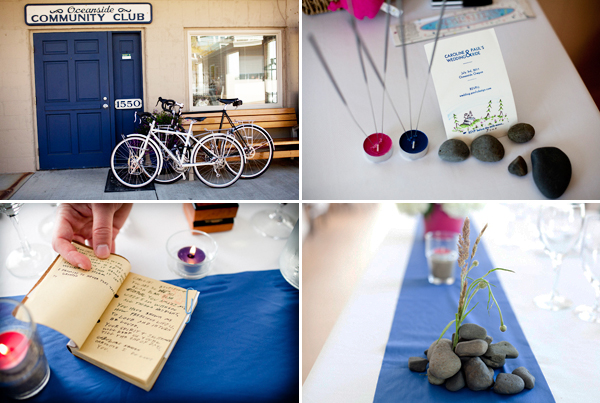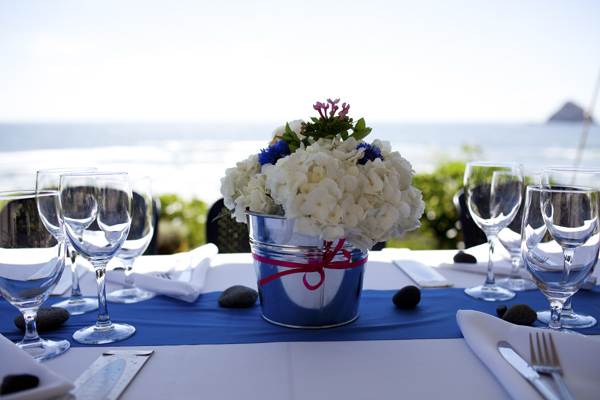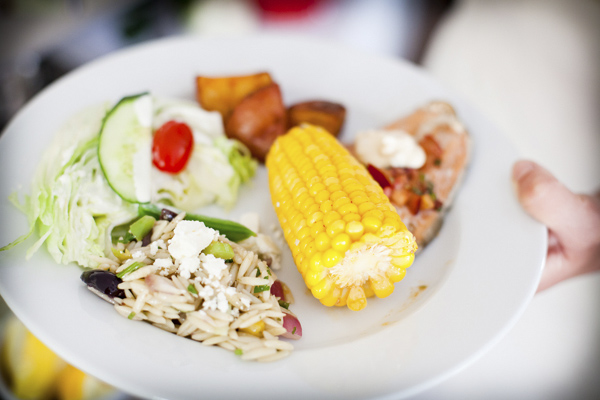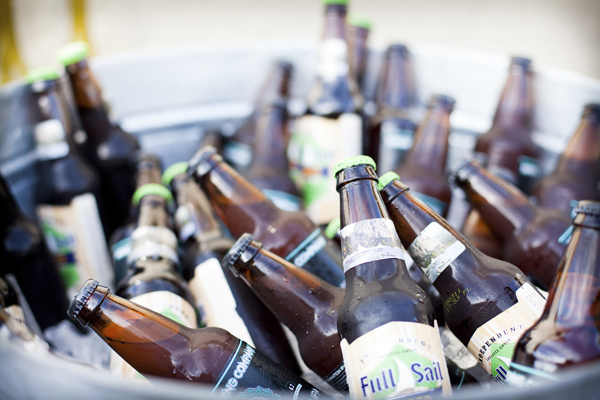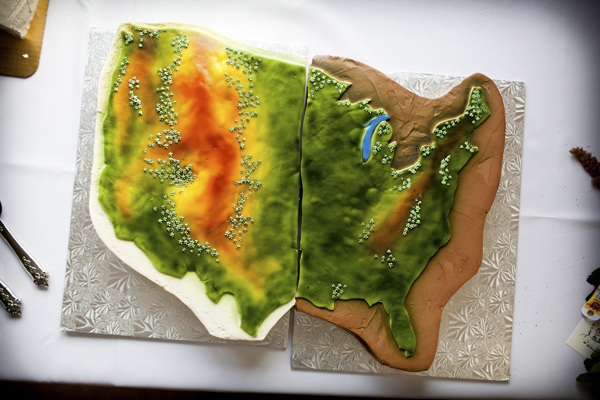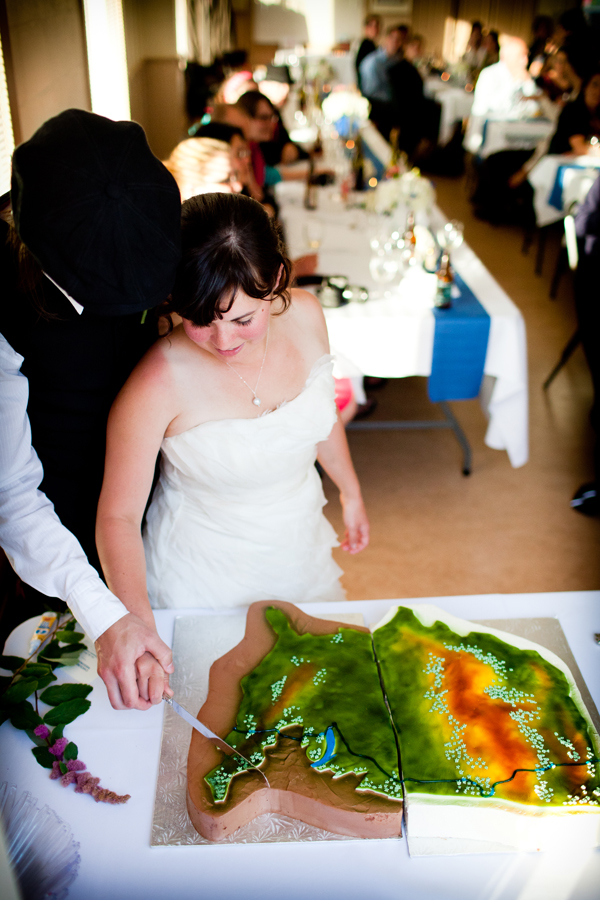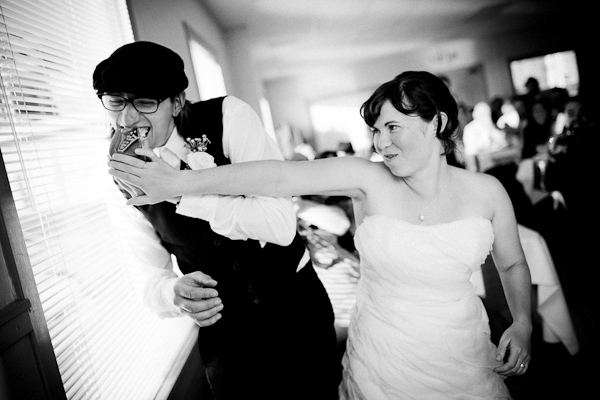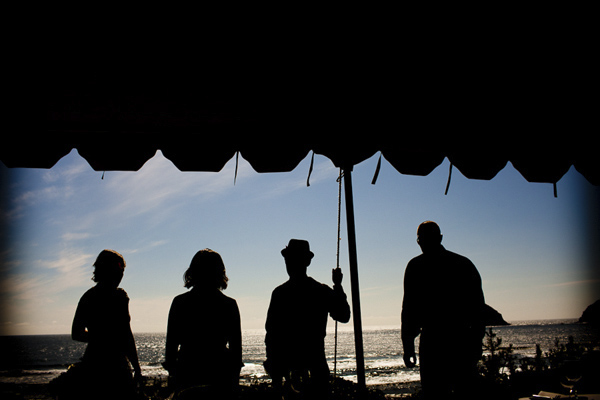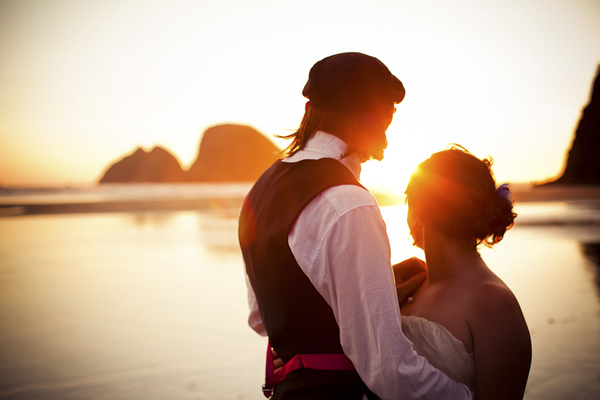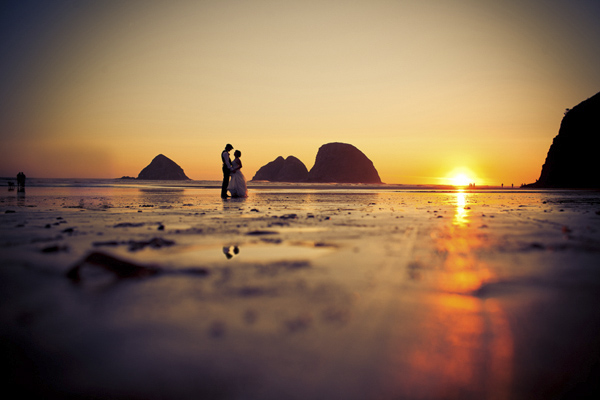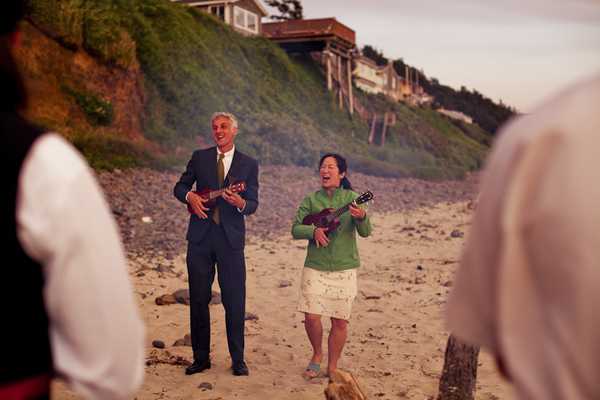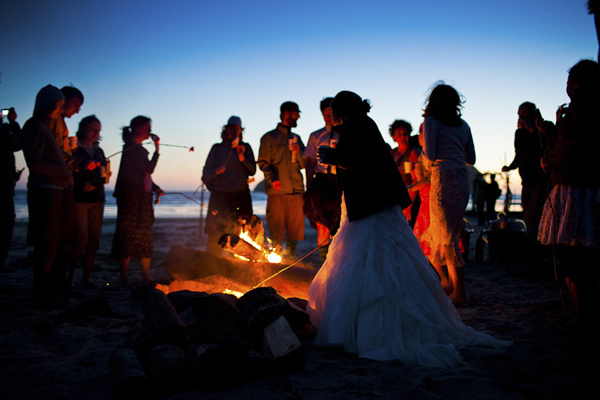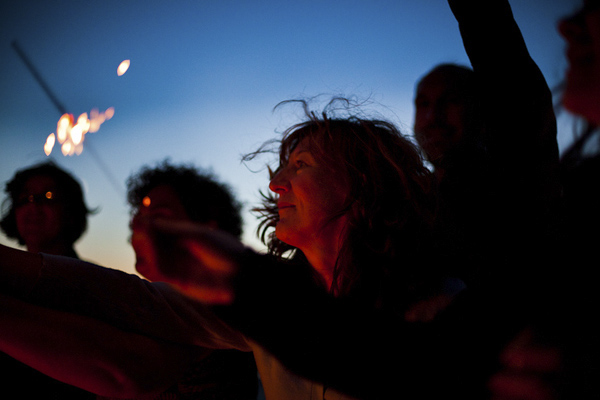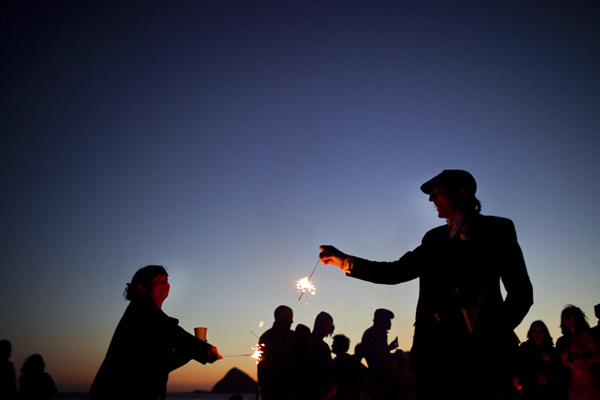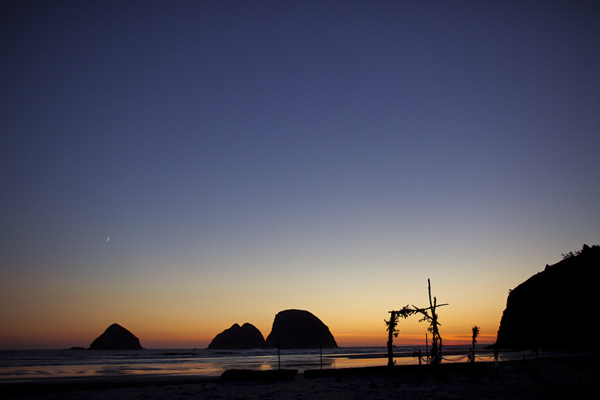 The Wedding Team:
Photography: Daniel Stark Photography
Catering: Gnaw
Cake: Pastrygirl
Invitations: Red Bat Press
Rings: VK Designs
Custom tour bikes: Milholland Cylces
Thank you so much Caroline and Paul for sharing your wedding with us, wishing you a safe rest of your trip, and thank you Daniel for these gorgeous photos!
To see more of Daniel Stark's work check out his website, blog, and Junebug Member Brochure!
You can also follow Caroline and Paul's cross-country journey on their blog!