You may remember Laurel and James' Stylish California Engagement Photos from Amy and Stuart Photography, which we had the pleasure of sharing back in August; today we're just thrilled to be showcasing their elegant outdoor wedding at the stunningly rustic Ojai Valley Inn, also beautifully documented by the fabulous L.A. based duo Amy and Stuart!
The Newlyweds: Laurel and James
Junebug: What were your most important goals in planning your wedding?
Laurel and James: We wanted something that felt both down-to-earth and elegant – we really wanted it to feel like us. We didn't want details and decor for the sake of details and decor. Everything needed a story and meaning, like the guest book made from family photos, and the family-jarred honey for favors. We really wanted everyone to feel welcome and appreciated for being so important in our lives. We wanted a real family vibe, full of love, celebration, and elegance.
Junebug: How would you describe your personal wedding style?
Laurel and James: Rustic Elegance. We really wanted something that was very classy but also organic and natural. We had originally been thinking of a reception in old barns, or at wineries, but ended up at the Ojai Valley Inn – it was the most incredible blend of rustic elegance without being kitschy or western in feel.
Junebug: Where did you hold your wedding and reception, and why?
Laurel and James: We got married in Ojai because we live in LA and wanted a secluded getaway that felt like a destination wedding but wouldn't be hard for our guests to attend. Most people didn't need to book flights or drive more than 2 hours, and we really felt like we were all on vacation in a beautiful quiet mountain town. It also allowed us to all be in one central location for the reception and after-party, which was really important to us. We didn't want people to have to travel far when they went to the reception once they were in town. It had all of the elements we were looking for.
Junebug: What three adjectives describe your wedding best?
Laurel and James: Elegant, Rustic, Ever-so-slightly Vintage/Classic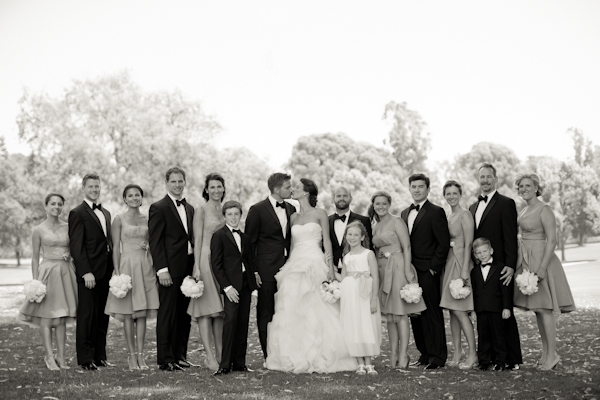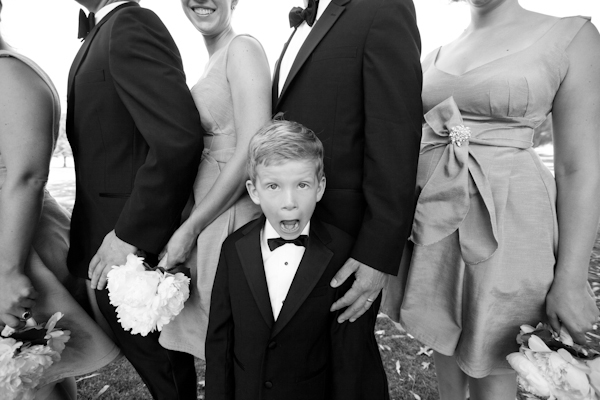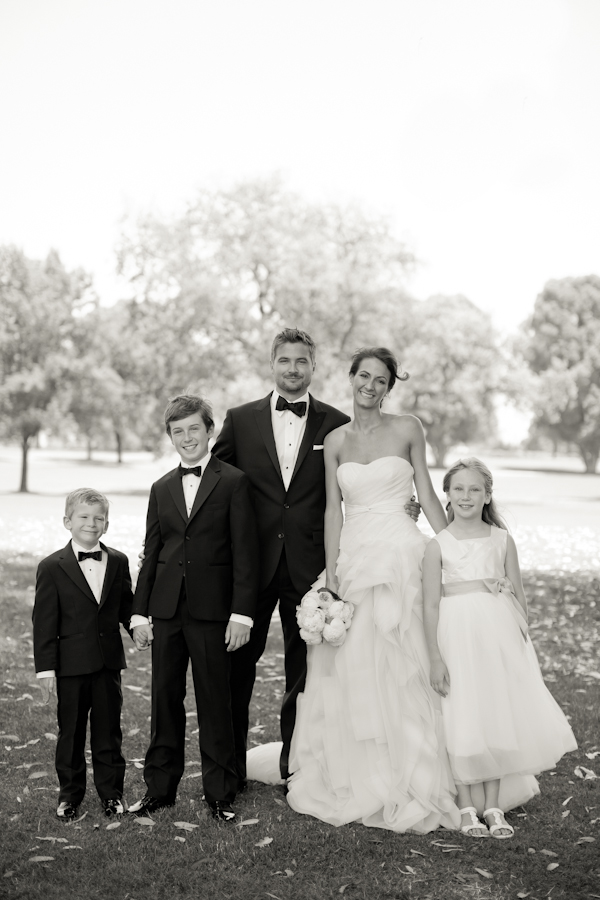 Junebug: Is there anything else you would like to share with us about your wedding?
Laurel and James: We had the best time at our wedding, and I have to say, there isn't one thing I would have done differently. It was magical. It really did feel like the wedding of our dreams. We are the best of friends, and there is nothing better than being married to your best friend.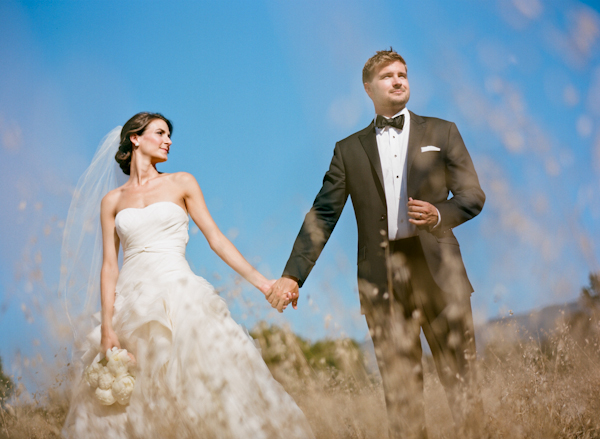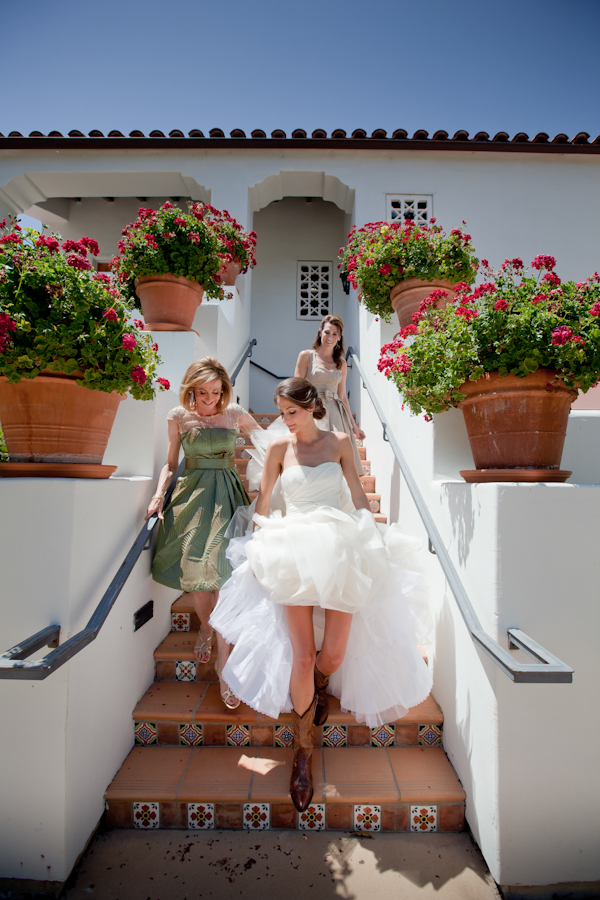 Junebug: What were you looking for in a photographer?
Laurel and James: We were looking for someone who understood the emotional significance of our day and didn't make us feel like they were churning out another job. You spend so much time with your photographers the day of the wedding, we wanted to feel super comfortable with them and like people we wanted to spend time with all day – not just another vendor we hired.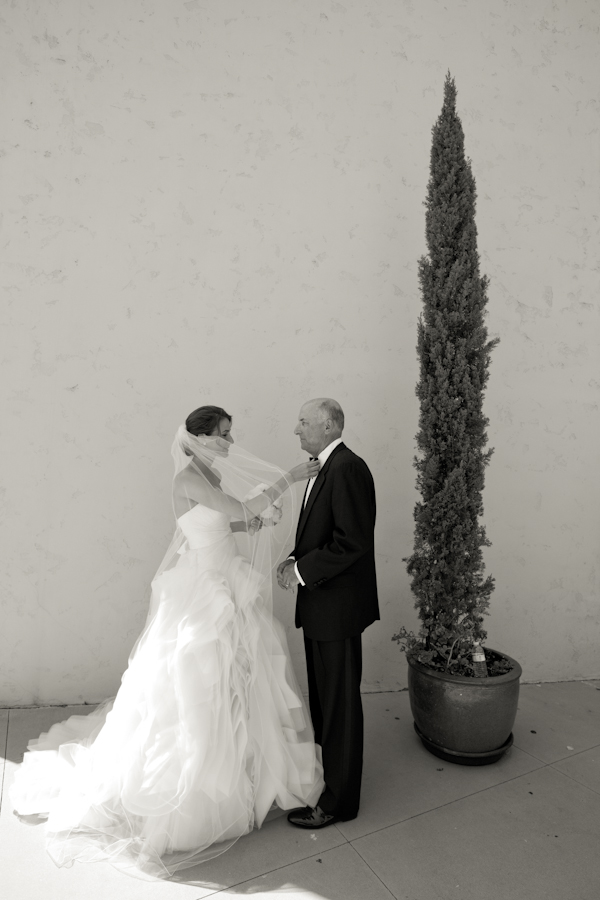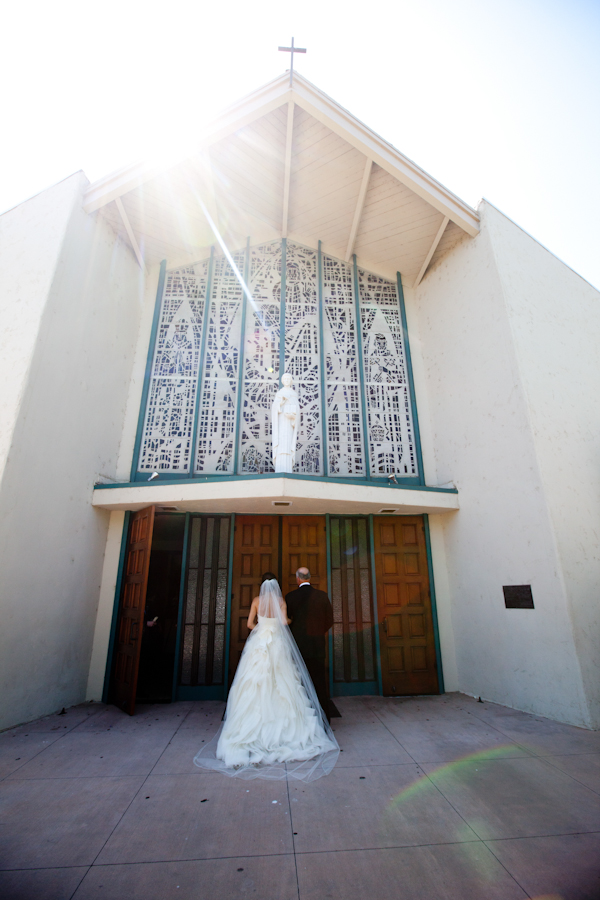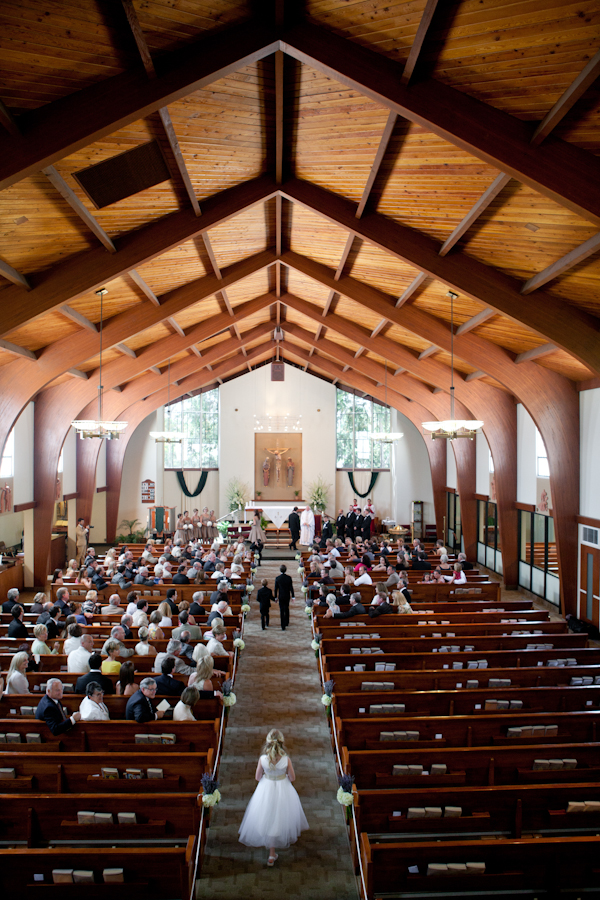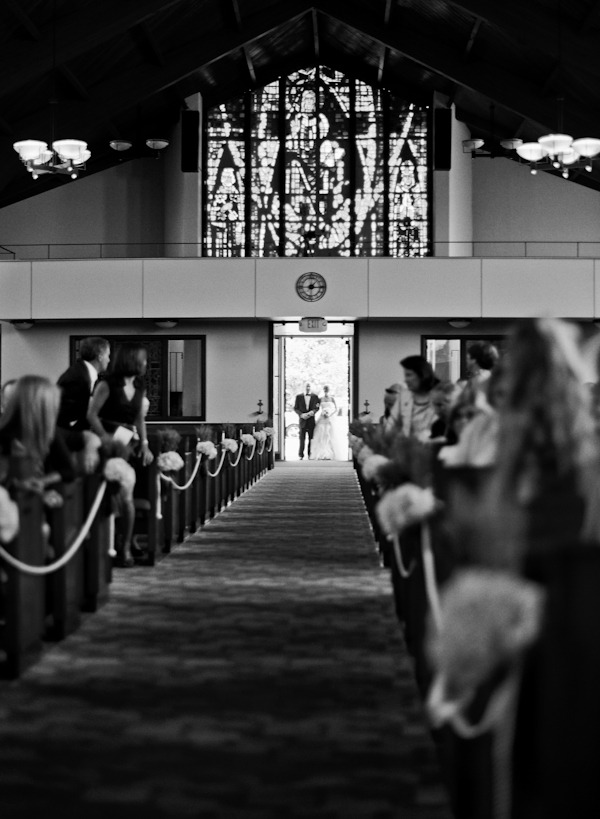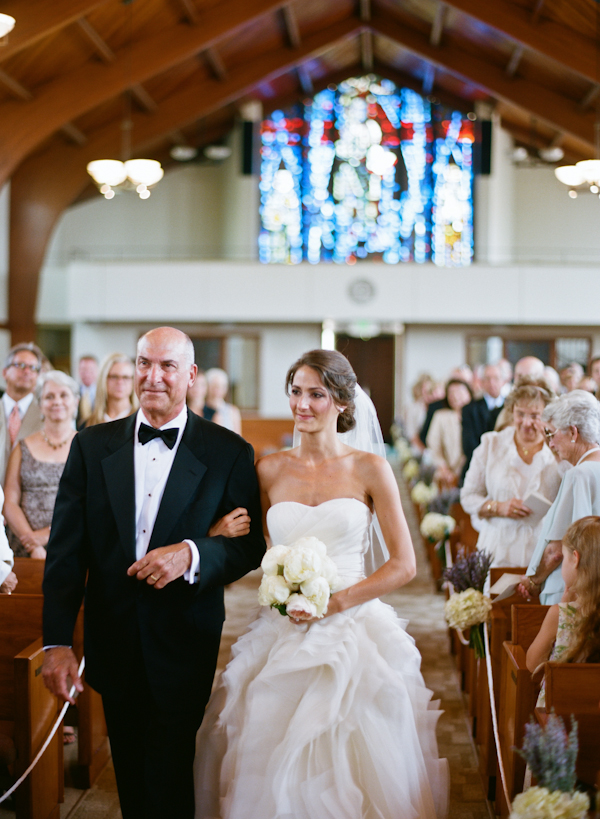 Junebug: What specifically drew you to Amy and Stuart and their imagery?
Laurel and James: Their visual style was exactly what we were looking for, and once we met them in person, we knew they were exactly who we wanted to shoot our day. Their photography felt so organic and natural – like they captured the real moments and emotions, instead of staging them just because they looked cool. There is a quality to their work that is so special, and really spoke to us. Immediately, when we met, we jived really well and knew that was it!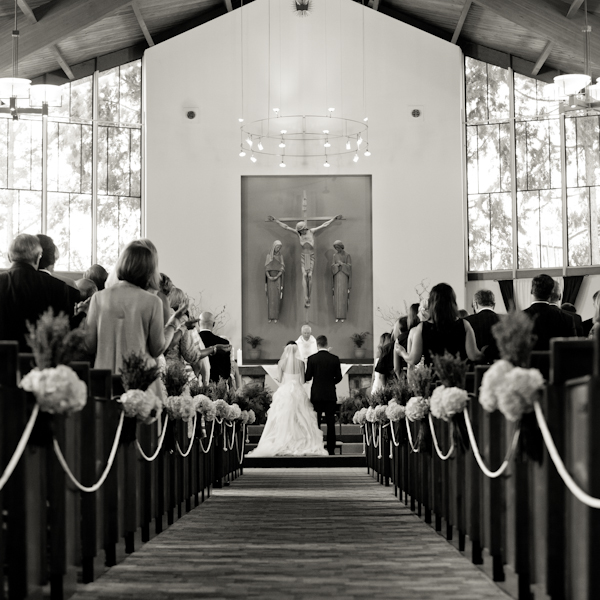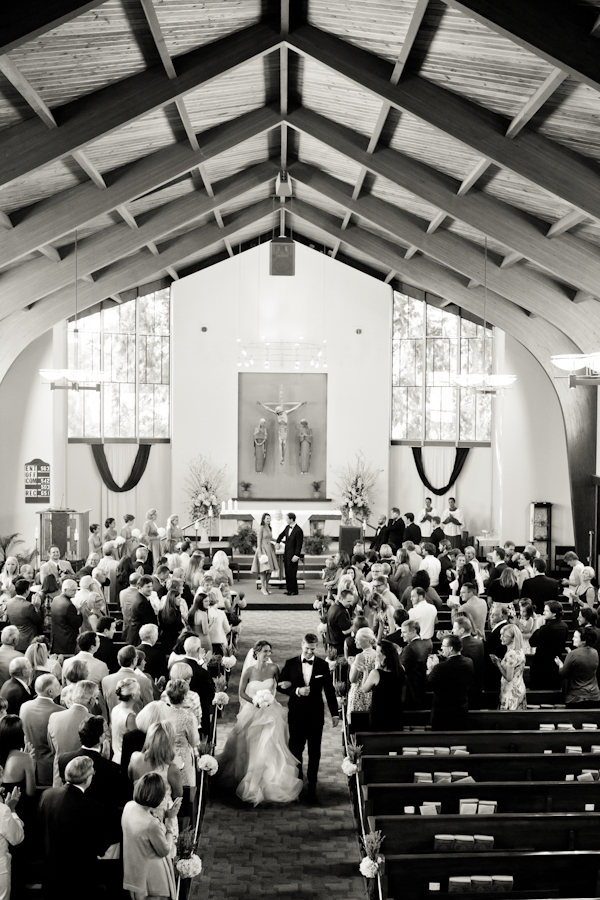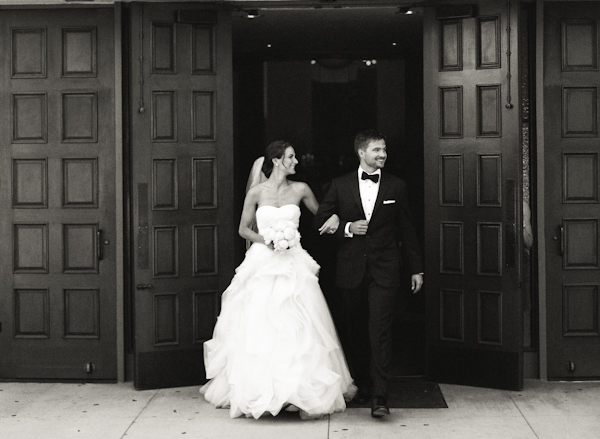 Junebug: What did you enjoy most about working with Amy and Stuart?
Laurel and James: Everything! First, their finished product is incredible. But beyond that, they really made the day special. You spend a lot of time with your photographers, and we never felt like we were just a job for them – we felt like we were hanging out with friends – friends who are involved in some very intimate moments of your day. We felt so comfortable with them and around them, and couldn't imagine having different photographers around.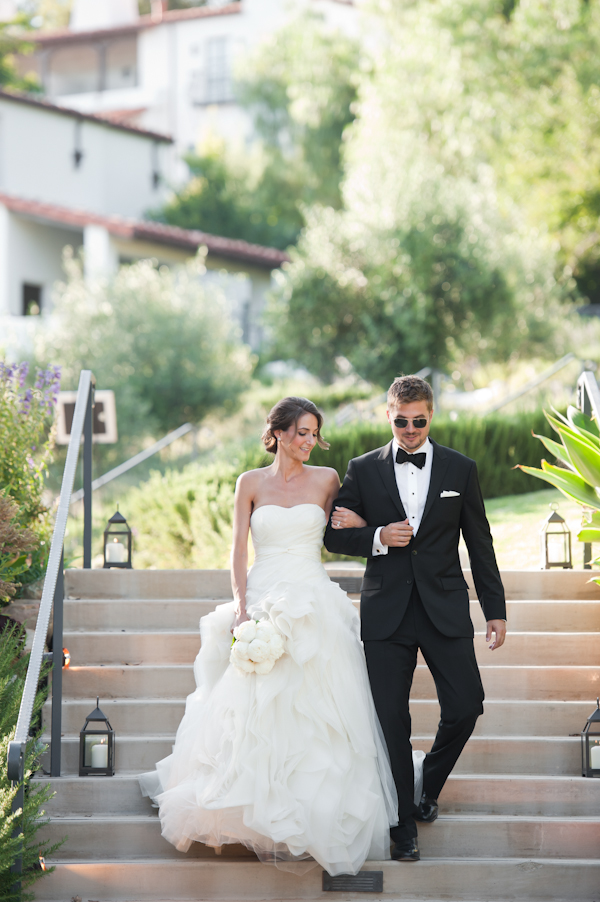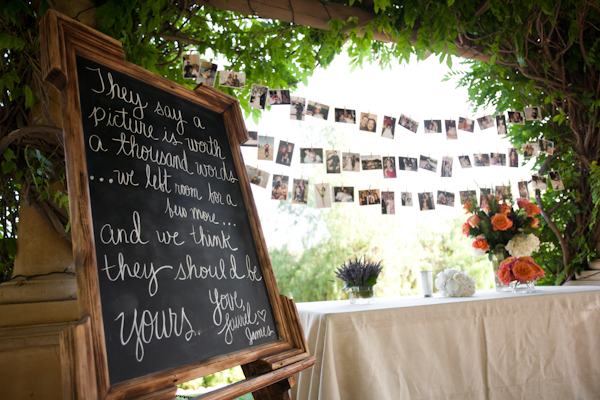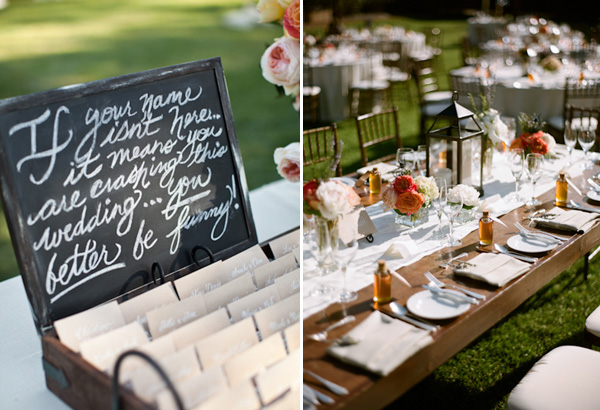 The Photographers: Amy and Stuart
Junebug: How did you approach this particular wedding and what did you most want to capture during shooting?
Amy and Stuart: It was going to be hot and a portion of our shooting was during the middle of the day. Finding open shade and keeping everyone cool was a priority. We decided to embrace the hard light a bit while shooting which isn't something we usually do. We also had a lot of ground to cover going to several different locations, so timing was quite critical.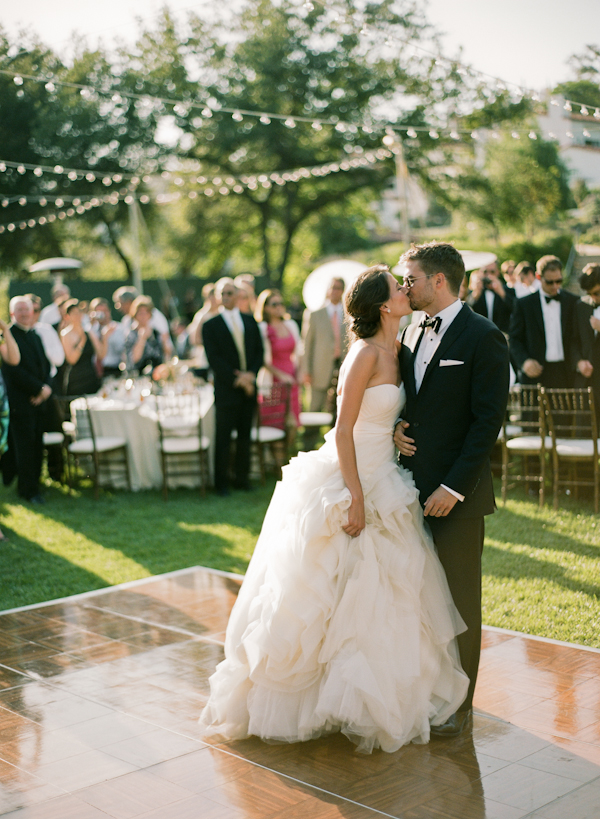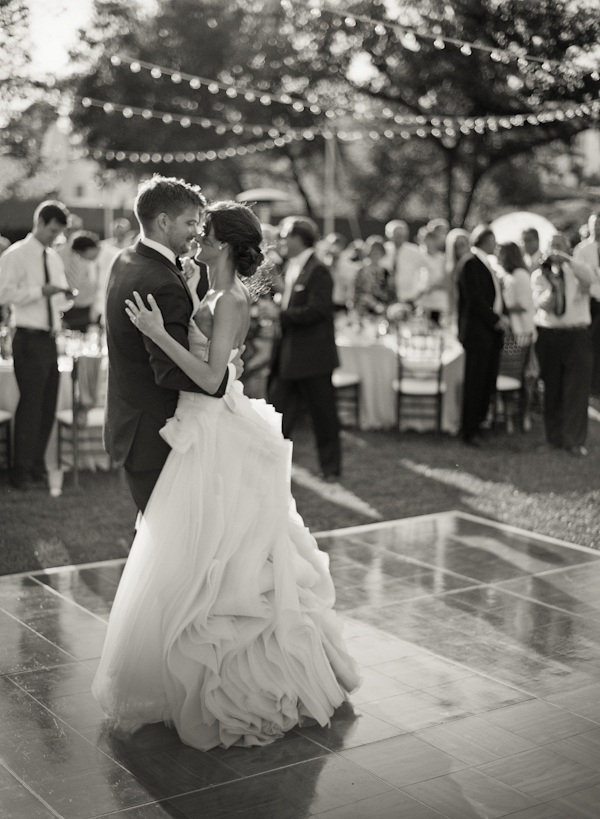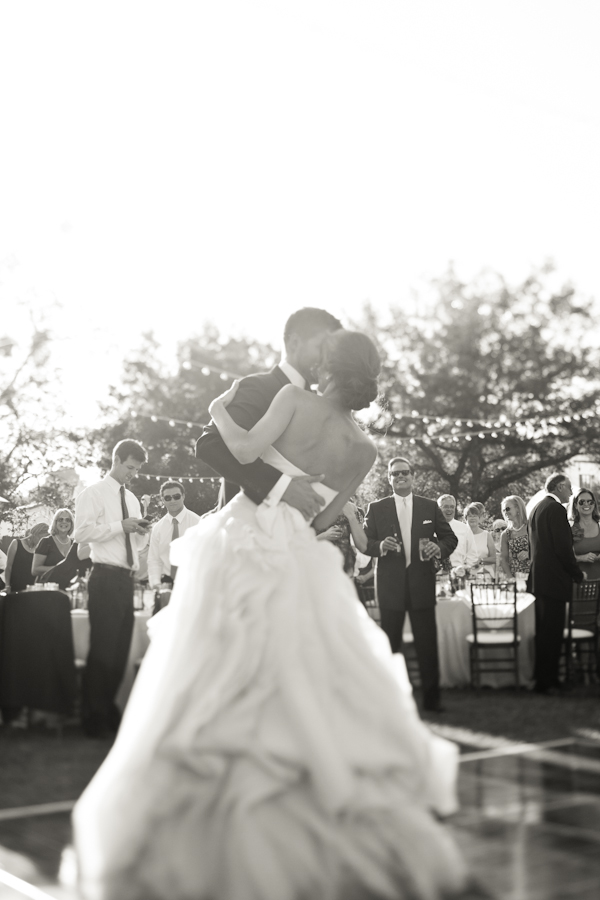 Junebug: Were there any special photographic requests from the couple that made this wedding especially exciting creatively or personally?
Amy and Stuart: "Shoot lots of film and anything goes. We trust you!" They were really dream clients.
Junebug: What was the most fun part of this wedding for you to photograph?
Amy and Stuart: This wedding was great from start to finish. We were bummed when it ended. Everyone was fantastic and we had a great time. It didn't feel like work at all. The after-party may have been the most fun though!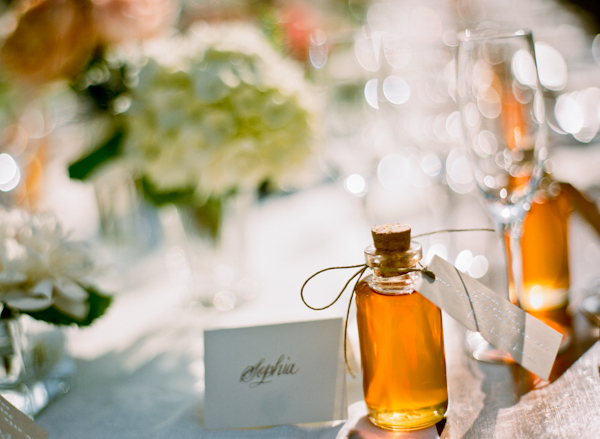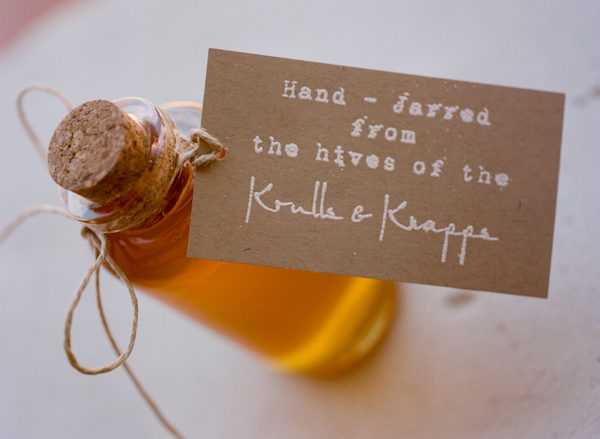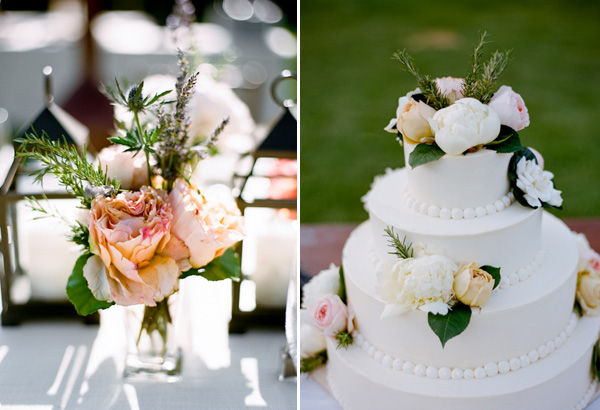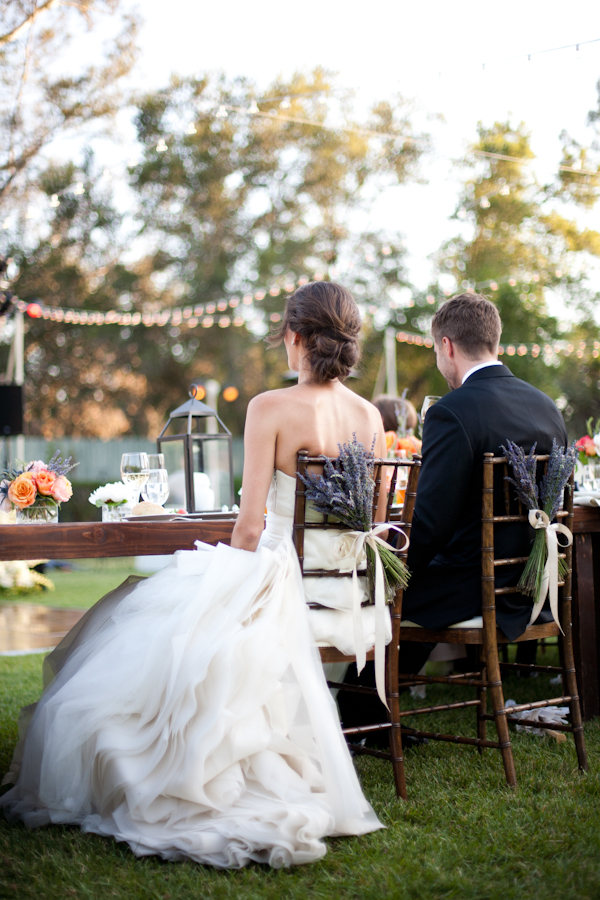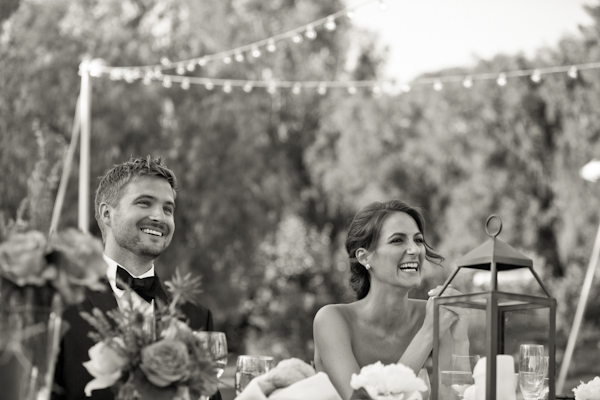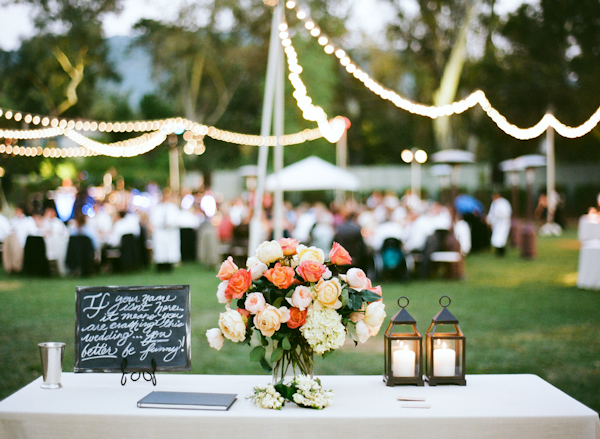 Junebug: How did the locations available to you affect the type of images you shot and how you shot them?
Amy and Stuart: Our approach is often the same in terms of how we shoot but many locations limit how we can do that. In this case, we had the luxury of lots of very different looks throughout the day. We were like kids in a candy store.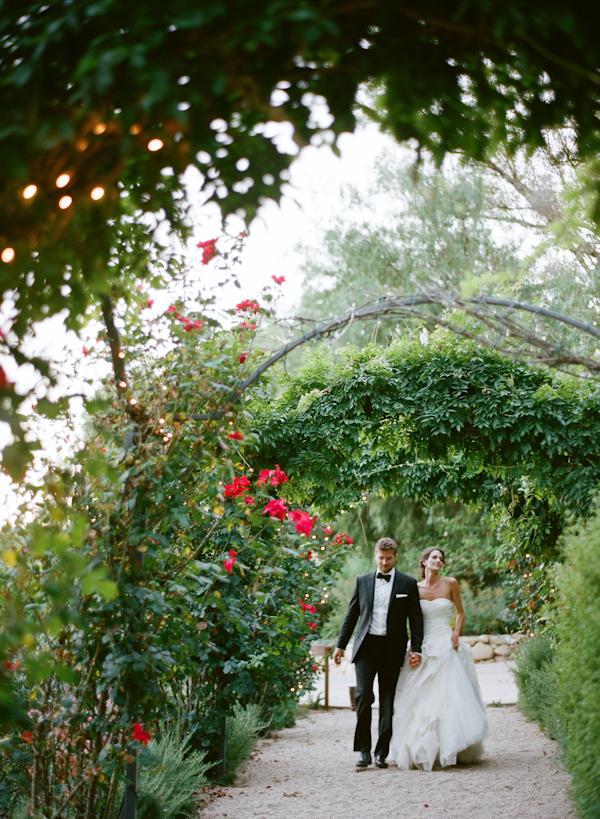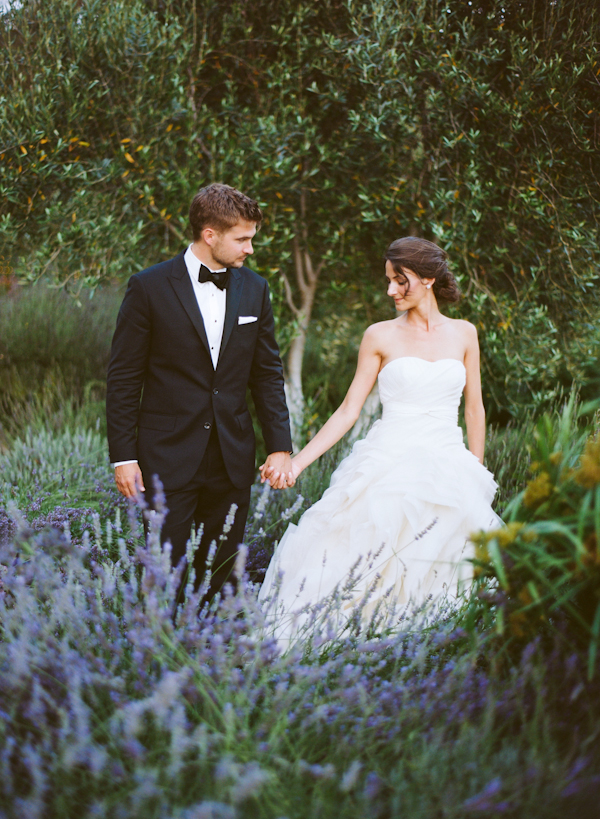 Junebug: Were there any special locations you were able to choose that made for really great images?
Amy and Stuart: I think the burnt grass field next to the church was a bit of a surprise. We worked with the hard light and that produced some images we were very happy with. The herb garden and big tree at Ojai Valley are hard to beat too.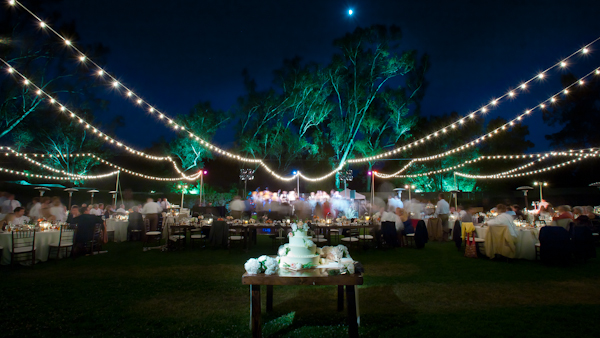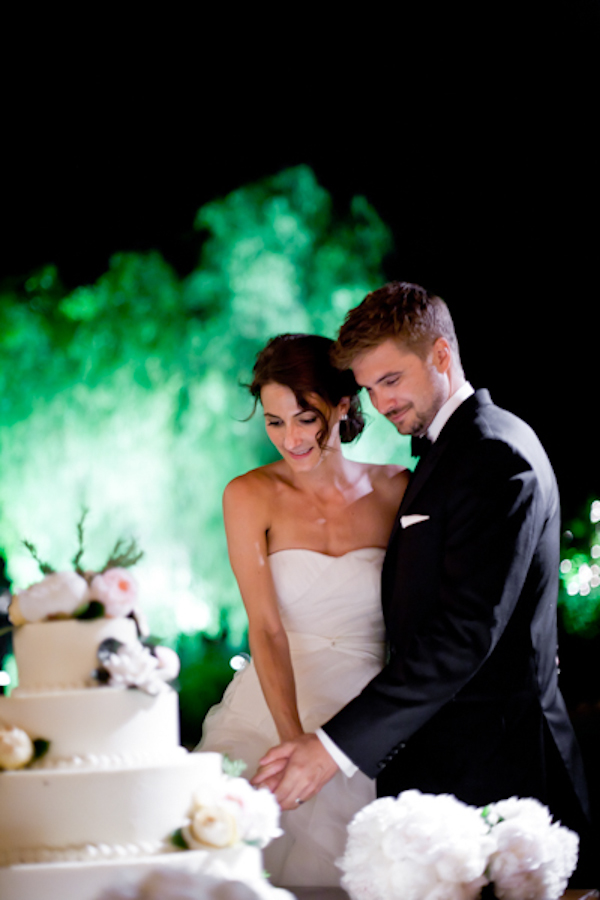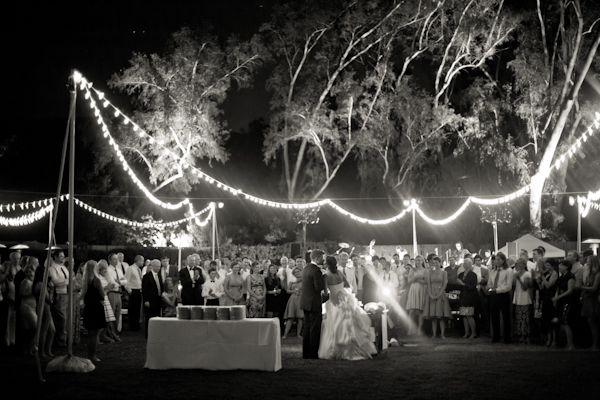 Junebug: What kind of equipment did you use while shooting this wedding?
Amy and Stuart: Multiple Contax 645's and lenses, Pentax 6×7, Hassleblad 501c, Holga. Canon 5d, 5d mkII, 1 ds mkII and Nikon D3, with assorted lenses and flashes. Kodak Portra 400 and Fuji 400h and 160c films.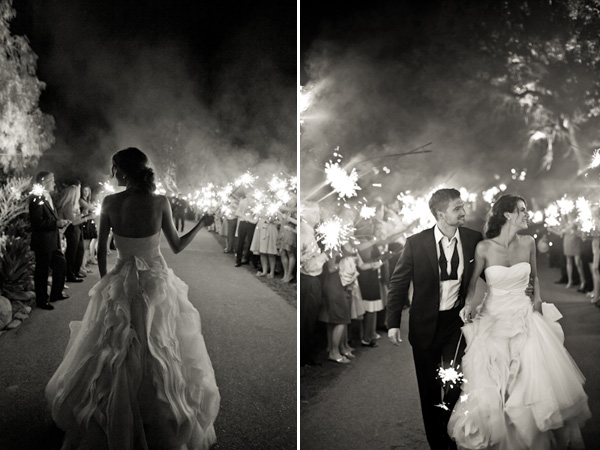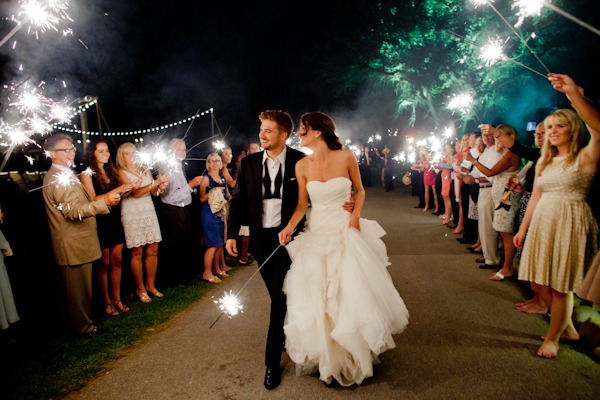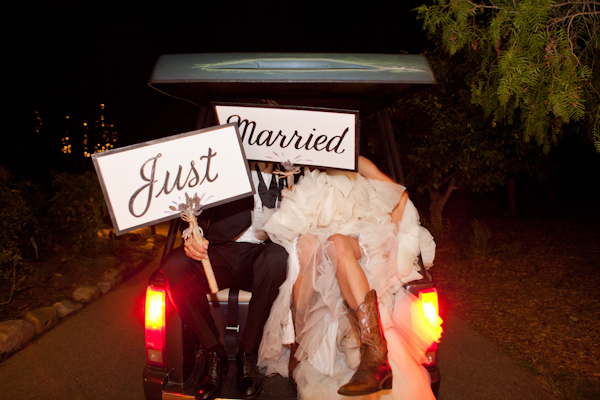 Thank you for sharing your wedding with us Laurel and James! And thank you for the stunning images Amy and Stuart!
To learn about all of the wedding professionals who contributed to this celebration, be sure to visit Laurel and James' page in our Real Wedding Library!