The vibrant and unique cultural elements of today's real wedding must have made it a joy for top photographer Jennifer Skog to photograph! Her images wonderfully capture the spirit of this sparkling couple, Nilima and Gregg, and the creatively designed beauty of the wedding day itself. Our eyes are smitten!
The Newlyweds – Nilima and Gregg
Junebug: What were the most important goals in planning your wedding?
Nilima and Gregg: For our ceremony it was critical to choose a location where we could have both a traditional Kerala (the southern state in India where Nilima is from) Hindu ceremony and a personalized Western ceremony to unite our families' unique cultures and backgrounds. For our reception envisioned a beautiful location and decor, delicious food and drinks, great music and a fun party!!
Junebug: How would you describe your personal wedding style?
Nilima and Gregg: Gregg and I really wanted to make sure our wedding reflected who we are as a couple. We love the outdoors, we hike and camp often, and wanted our wedding decor to reflect that. When we first met with our florist Nicole Ha, she spent a lot of time getting to know us and our interests. We loved how her designs embraced the spirit of our vision for the wedding. She described the decor as having an organic feel, and both Gregg and I loved that idea. We were ecstatic with the final product – the day was absolutely beautiful!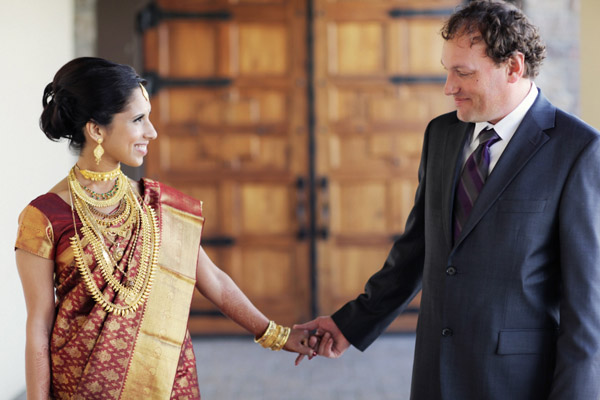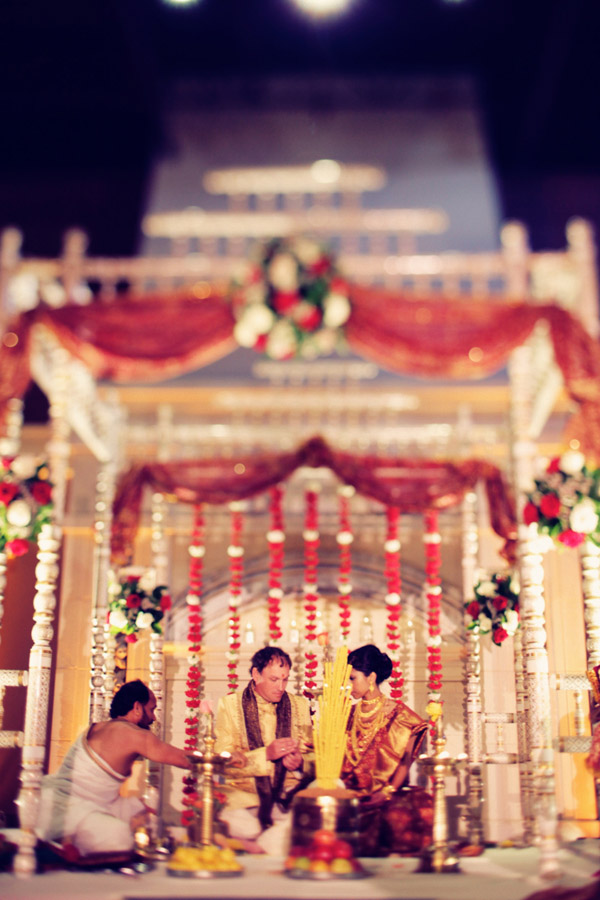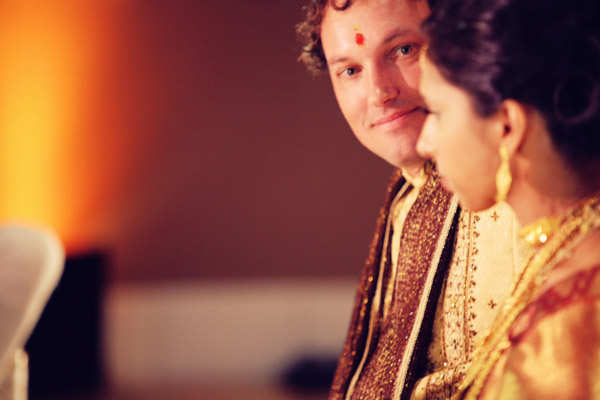 Junebug: Where did you hold your wedding and reception, and why?
Nilima and Gregg: The minute we walked into Casa Real, we knew we wanted to have our wedding there. Casa Real was perfect for holding our two wedding ceremonies and our reception, all in one location. The indoor and outdoor spaces provided us with a perfect template to create two distinct ceremonies with two unique looks and feels. The Grand Salon at Casa Real was gorgeous with big windows to view the vineyard at sunset and open space to decorate with unique features like the branch and flower "chandelier" above the dance floor that tied into the organic theme of the entire reception. Also, the staff at Casa Real was extremely professional, accommodating, and fantastic to work with.
Junebug: What three adjectives describe your wedding best?
Nilima and Gregg: Amazing, Unforgettable, Perfect.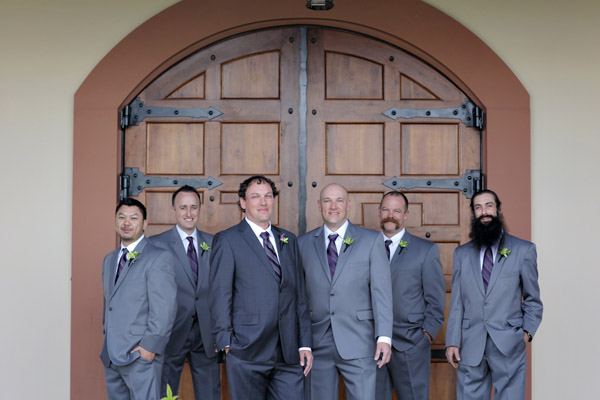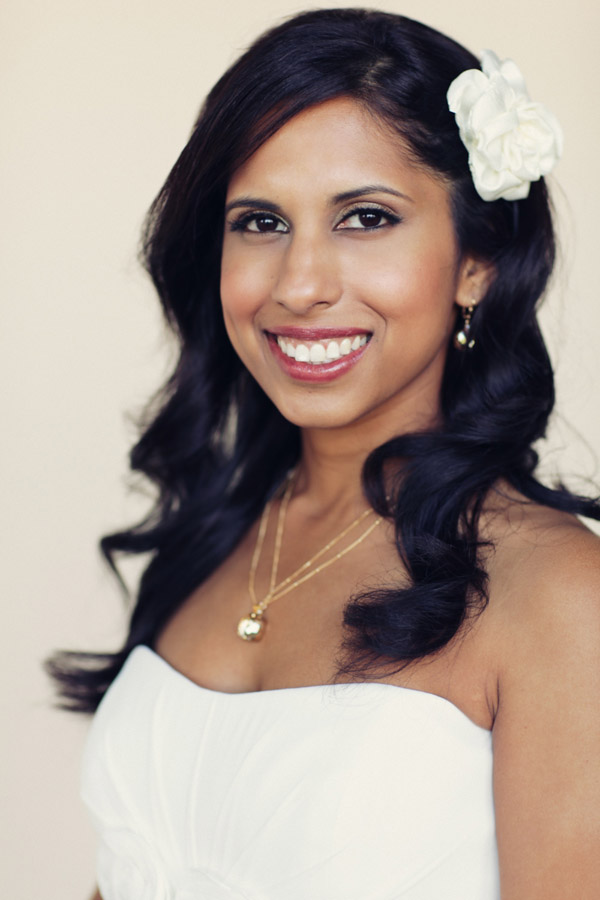 Junebug: Is there anything else you would like to share with us about your wedding?
Nilima and Gregg: Our Hindu ceremony included our parents' participation to signify the joining of our families, with traditional pujas (Hindu blessings), vibrant colors, and traditional wedding attire from India. Our Western ceremony included our bridal party's participation, a tree planting ceremony, our own written vows and promises to each other, and was officiated by our dear friend Pastor Tim Christensen who traveled from Great Falls, MT to make our day so special.
Junebug: What were you looking for in a photographer?
Nilima and Gregg: It was really important for our photographer to capture the day beautifully. Choosing a photographer was a really important part of the wedding planning process, and we looked at many blogs and websites before we contacted any photographer. We wanted someone who not only took amazing pictures and captured the emotions of the day, but also somebody we felt personally comfortable with from our very first meeting.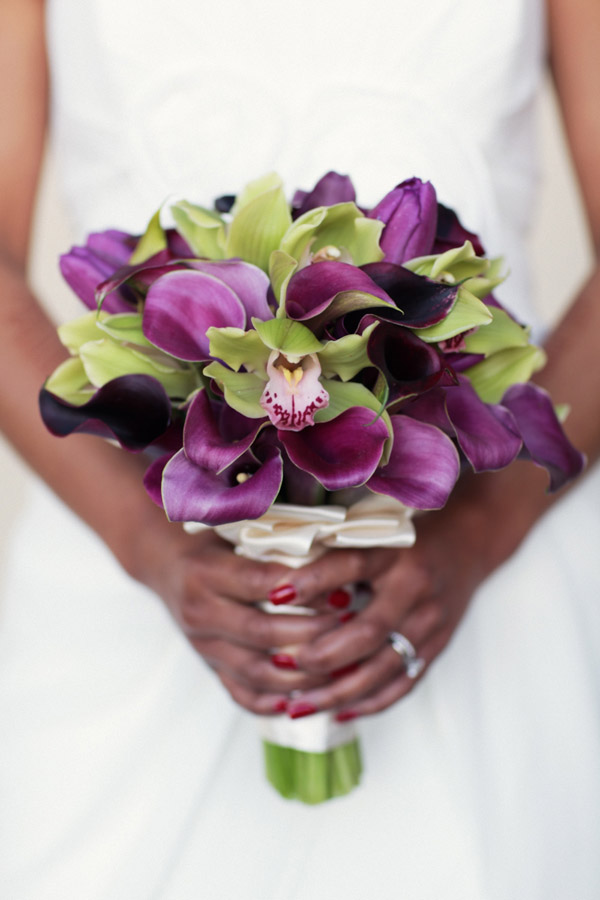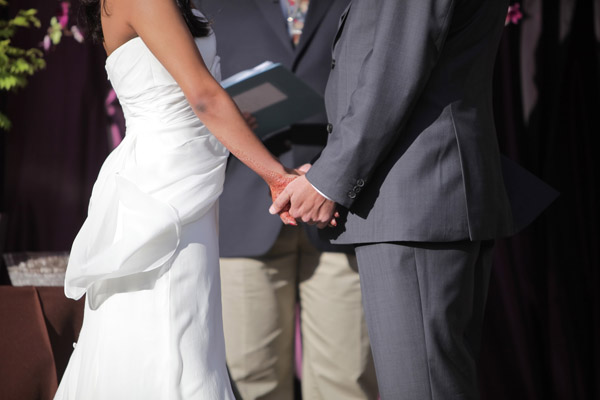 Junebug: What specifically drew you to Jennifer Skog and her imagery?
Nilima and Gregg: I must admit, I found Jennifer even before Gregg and I were engaged. Her pictures had me captivated from day one, and I knew once we started looking at photographers that we had to meet her. Our inital meeing with Jennifer was amazing – she was so easy to talk to and fun, and had such a passion for weddings, photography and all things beautiful. I knew that she would do the best job photographing our day!
Junebug: What did you enjoy most about working with Jennifer?
Nilima and Gregg: EVERYTHING!!! Jen is so great, she is so easy to work with. She was extremely professional, allowed time to get the necessary family shots, but also took extra time to capture the details of the day and amazing pictures of Gregg and me. Those images mean everything to us, and Jen did a fabulous job! I am already thinking about the next time that Gregg and I can do a photo shoot with her! Love her!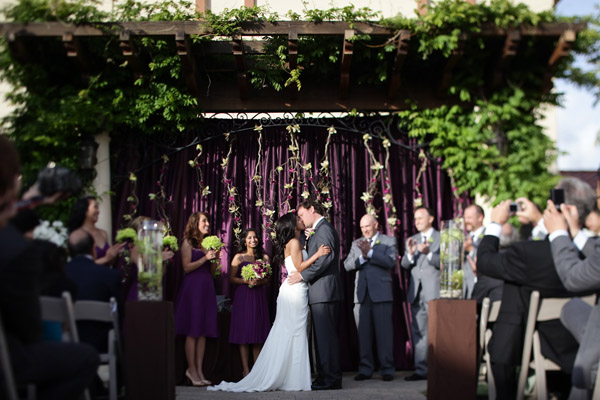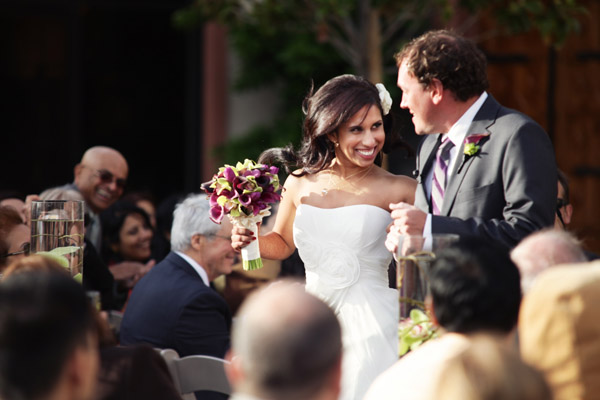 The Photographer – Jennifer Skog
Junebug: How did you approach this particular wedding and what did you most want to capture during shooting?
Jennifer Skog: I really wanted to capture the entire essence of the day and the fusion of two cultures. The Hindu ceremony was very ornate and romantic, while the western ceremony incorporated the couple's love for nature and the outdoors.
Junebug: Were there any special photographic requests from the couple that made this wedding especially exciting creatively or personally?
Jennifer Skog: I loved the natural elements that Nicole Ha infused the reception site with. The groom actually cut several pieces of wood to use as bases for the centerpieces and platters for the cake table.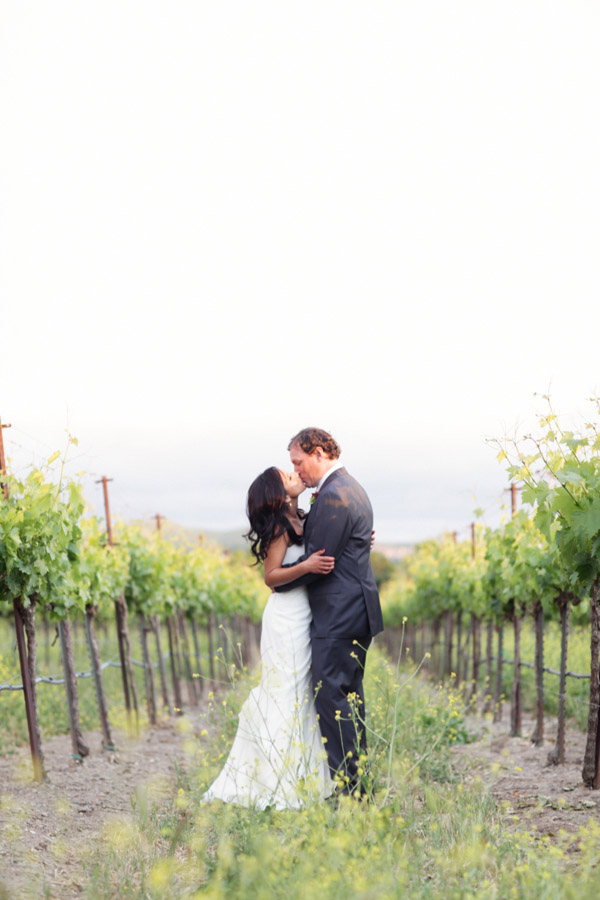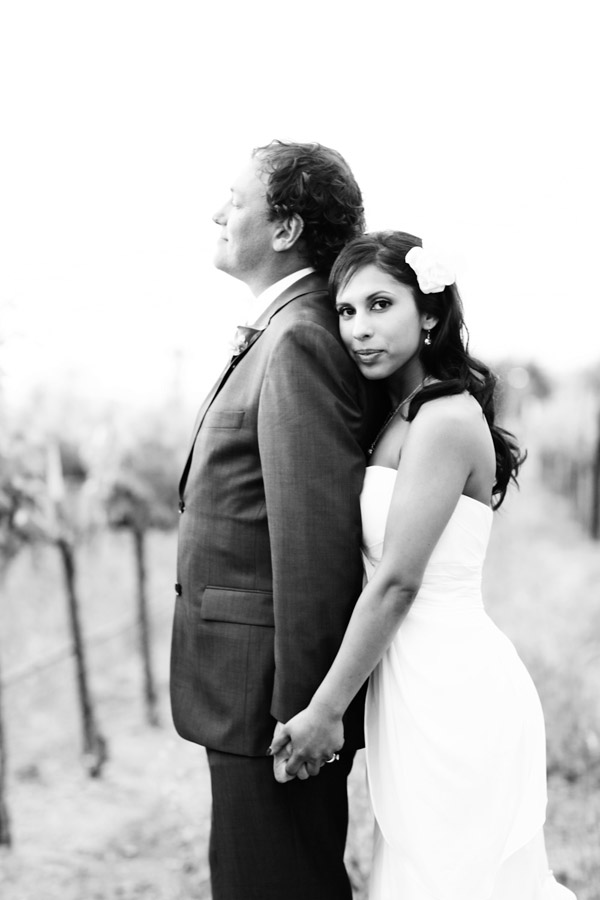 Junebug: What was the most fun part of this wedding for you to photograph?
Jennifer Skog: The bluegrass music!!!!
Junebug: How did the locations available to you affect the type of images you shot and how you shot them?
Jennifer Skog: Nestled in the Livermore Wine Valley, Casa Real in Pleasanton is a great space that can be transformed to virtually anything. They have an indoor room used for smaller weddings that is warm and romantic, the perfect setting for the Hindu Ceremony. They also have an outdoor space available for a ceremony or cocktail hour, which the bride and groom used for their western ceremony. The main room is huge, with enough space for more than 300 guests. The room is a blank canvas that allows for a couple to create their dream wedding reception. It can be dim and candle lit, or they can open a set of doors along the side of the building to include full length windows and a view of the vineyard.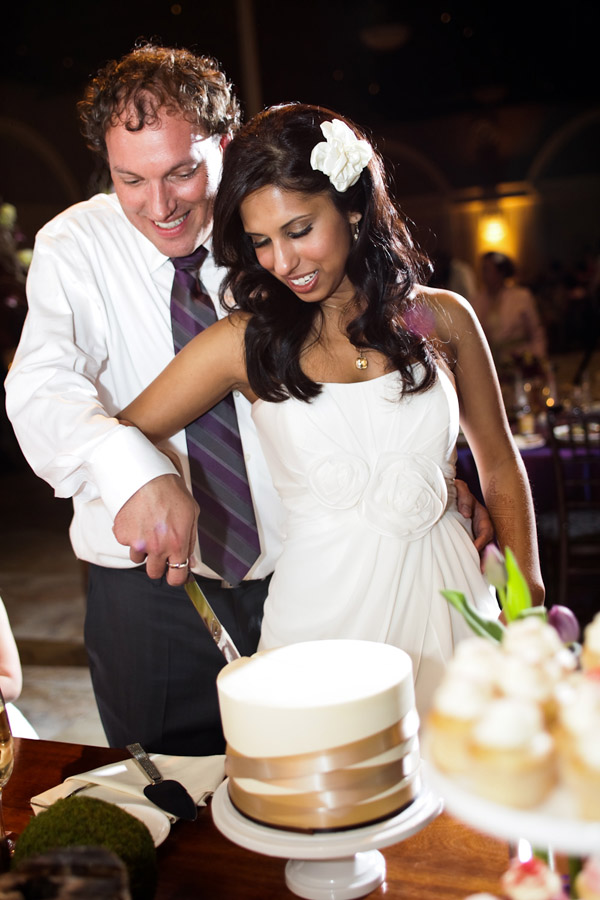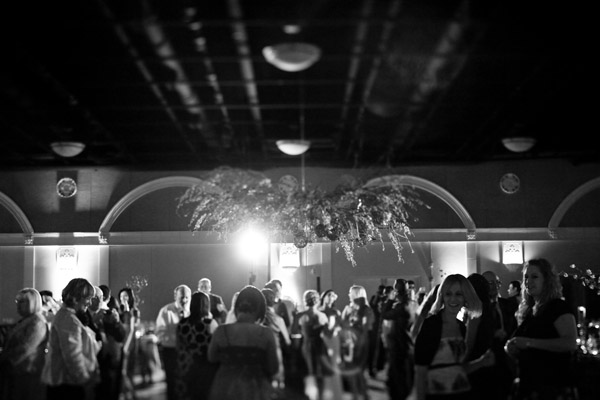 Junebug: Were there any special locations you were able to choose that made for really great images?
Jennifer Skog: The vines are always a go-to spot for portraits at Casa Real.
Junebug: What kind of equipment did you use while shooting this wedding?
Jennifer Skog: Canon 5D Mark IIs, 35mm 1.4, 50mm 1.2, 85mm 1.2, 70-200mm 2.8, 45mm tiltshift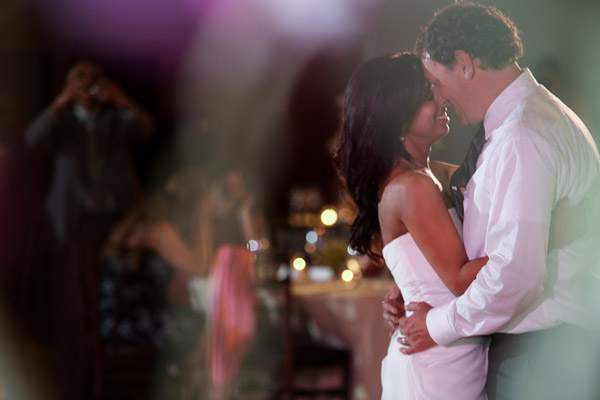 Thank you Jennifer, Nilima and Gregg! What a wonderful event!
To learn about all of the details, fashion and wedding professionals that made this beautiful day a reality, be sure to visit our Real Wedding library!
To learn more about Jennifer Skog and to find the perfect wedding photographer for your own wedding day, don't miss our World's Best Wedding Photographers Hotlist!