Having already attended more than 30 weddings together as guests, Dawn and Gavin wanted to make sure their own wedding day was incredibly personal and distinct. So with a shared passion for music and a desire to show their guests a grand ole' time, Dawn and Gavin threw a private concert wedding celebration at the iconic House of Blues in Orlando, Florida with Jason Mize as their perfectly chosen photographer.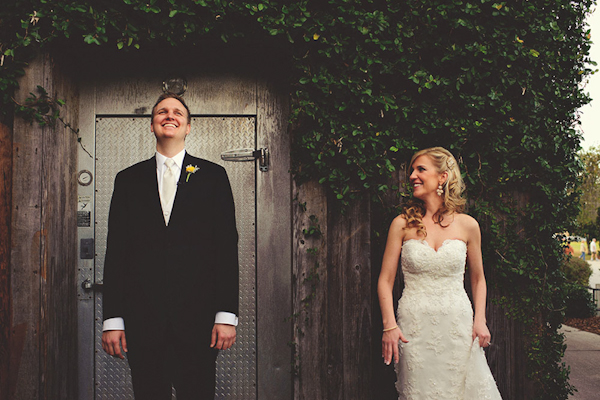 The Couple: Dawn and Gavin
The Wedding: 1.28.12 – House of Blues Orlando
Junebug: What were your most important goals in planning your wedding?
Dawn and Gavin: To have a wedding that was unique and fun, and that allowed our guests to interact and get to know one another and why they are each a special part of our lives. We also wanted everyone to dance and have the time of their lives with us! It was important to us to celebrate the love that we have found in each other. Gavin is the love of my life. We are truly a team! I cant imagine going through lifes journey with anyone else.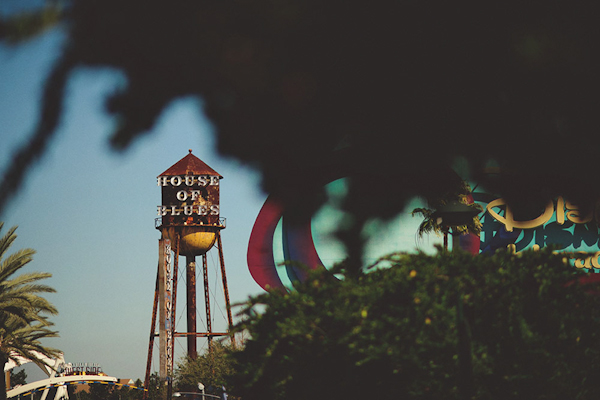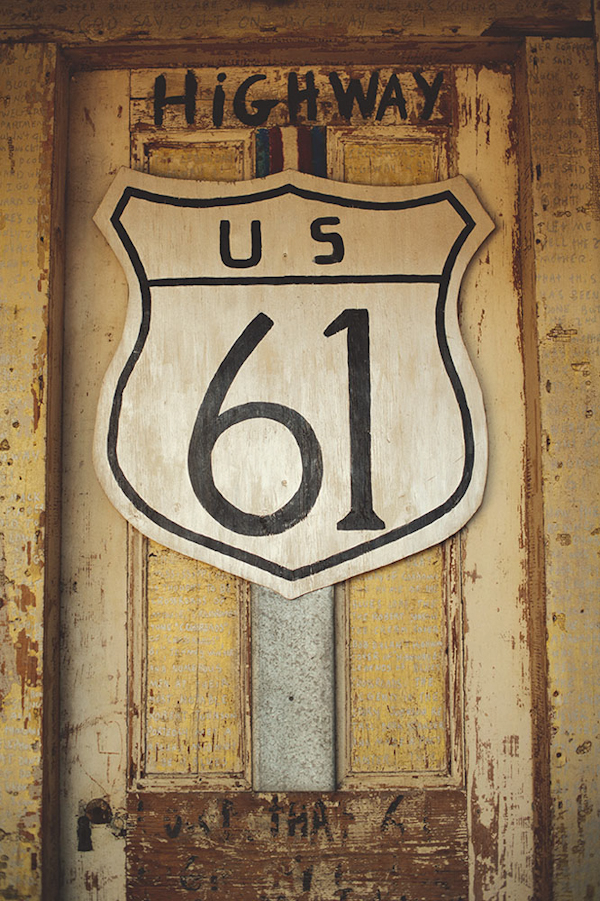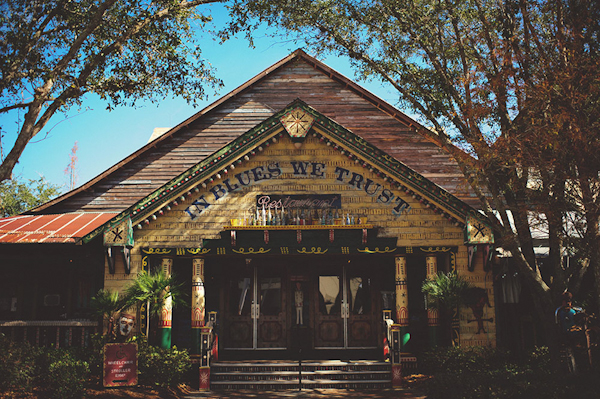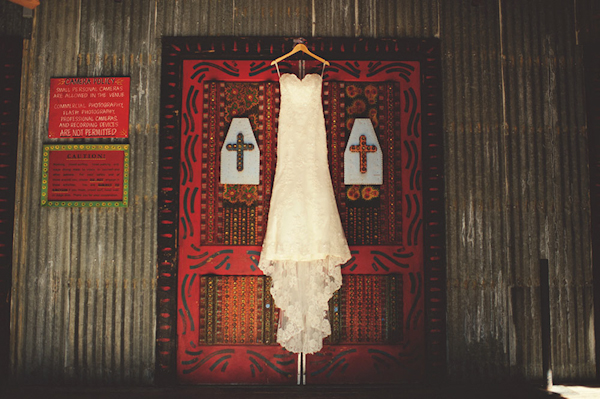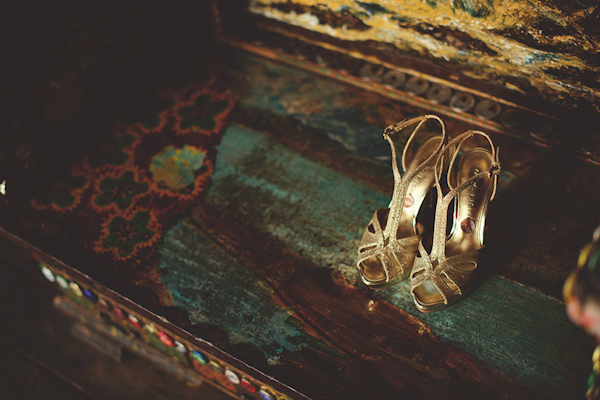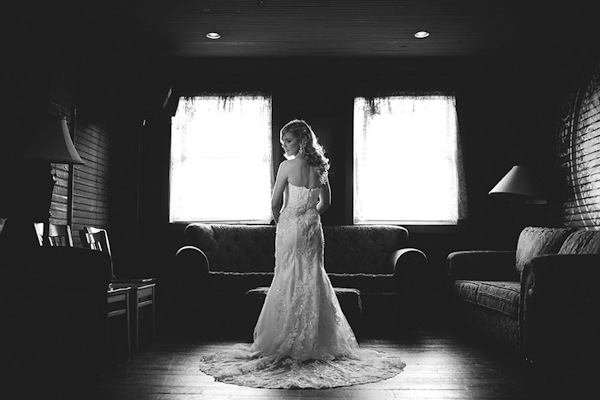 Junebug: How would you describe your personal wedding style?
Dawn and Gavin: Unique but with traditional elements.
Junebug: Where did you hold your wedding and reception, and why?
Dawn and Gavin: We have been to over 30 weddings together and knew that we did not want a traditional ballroom style wedding. Instead, we wanted a wedding location that no one had thought of before. We both love live music, so we got the idea to hold private concert for our friends as the theme to our wedding reception.
Junebug: What adjectives describe your wedding best?
Dawn and Gaving: Bright, fun, relaxed and inclusive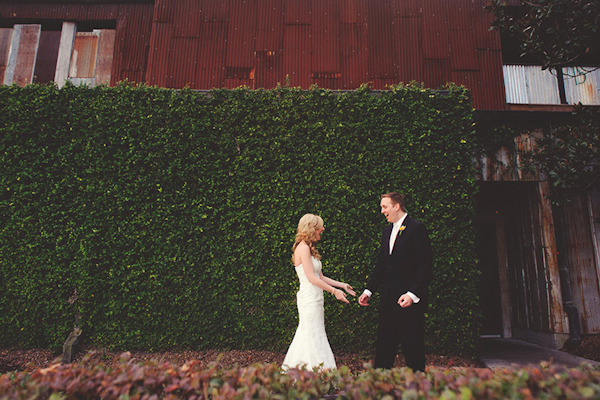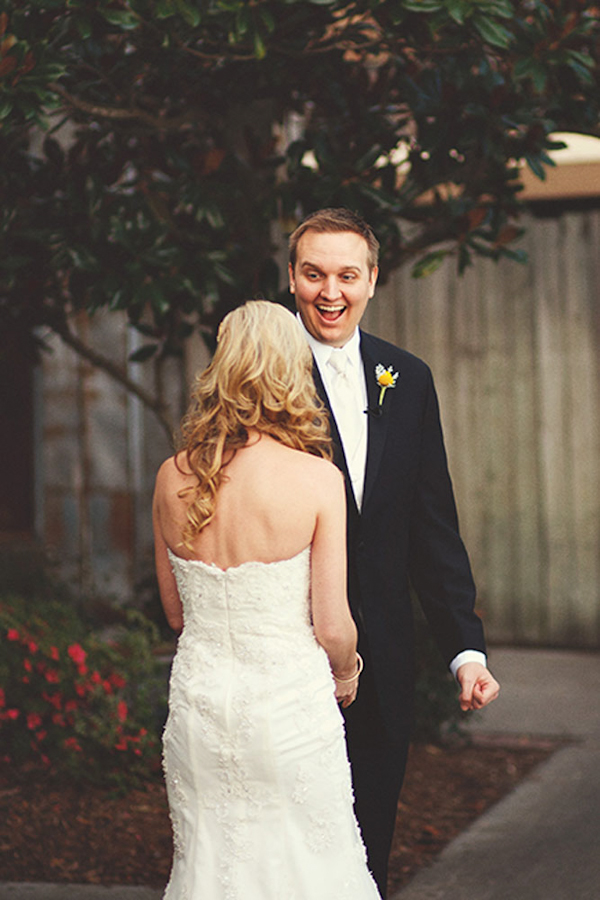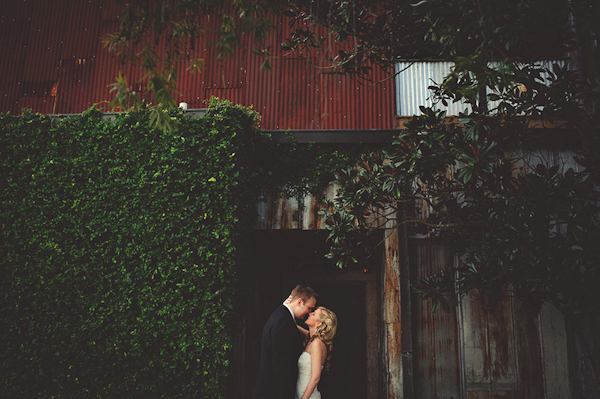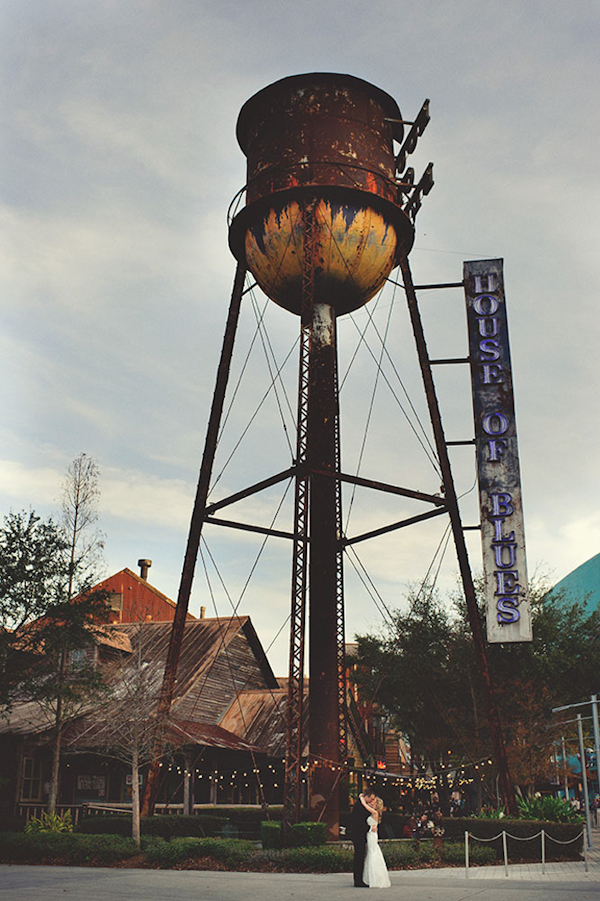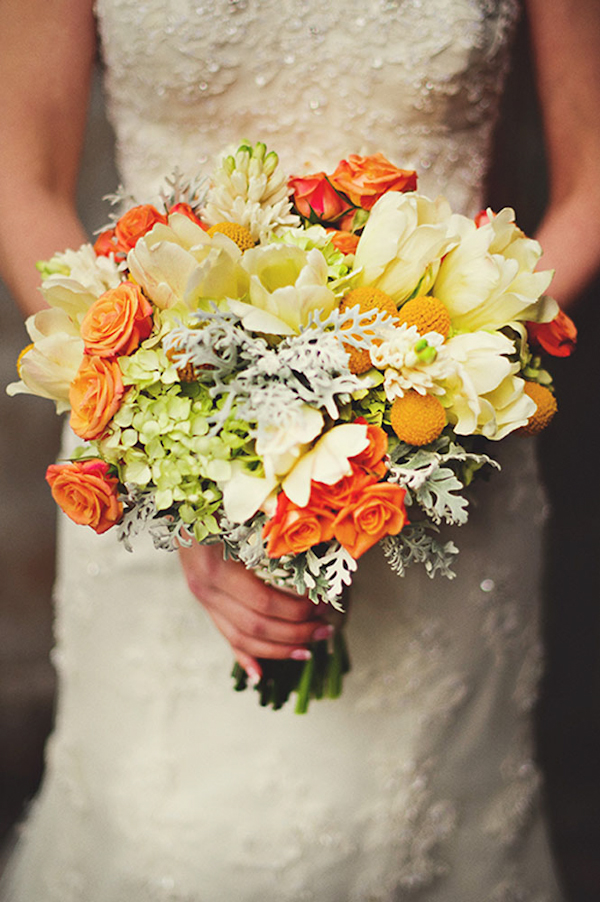 Junebug: What were you looking for in a photographer?
Dawn and Gavin: Someone who captured the moments naturally, without them being posed. We also needed someone that could work magic with lighting, since our venue was in a concert hall.
Junebug: What specifically drew you to Jason Mize and his imagery?
Dawn and Gavin: Jason is able to catch moments so beautifully and his use of light is amazing. He always finds the perfect backdrop with amazing contrasts of colors. His photographs tell a story and you can tell that the memory of those moments live on through his pictures.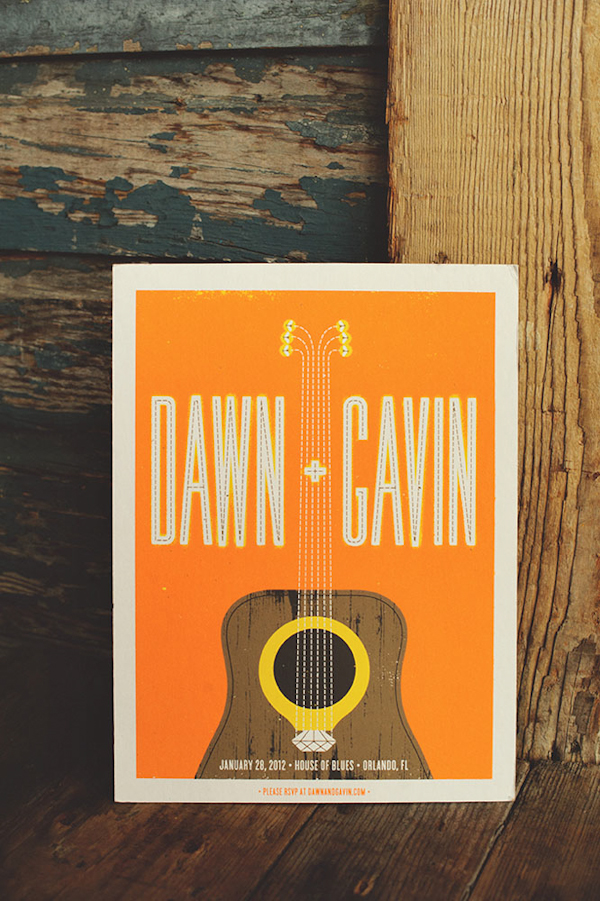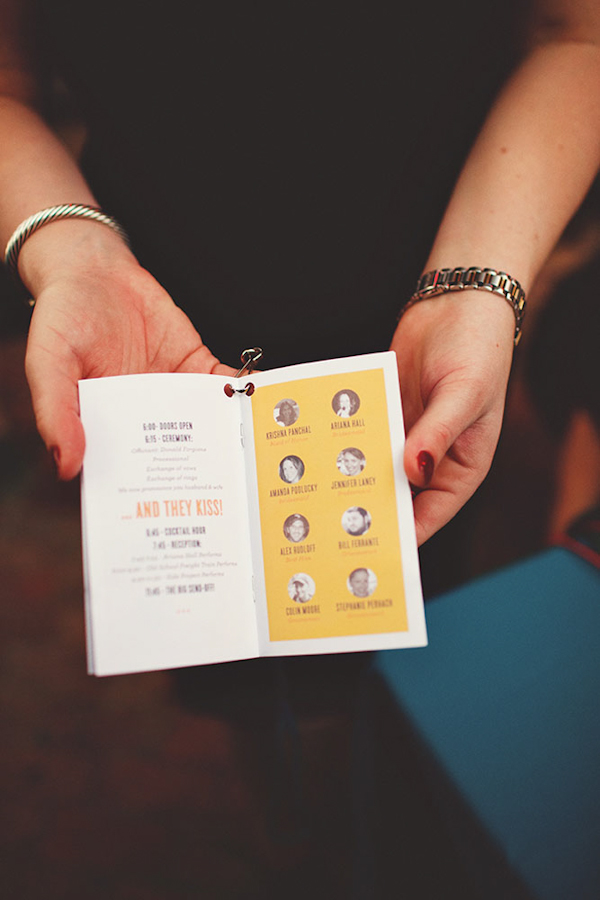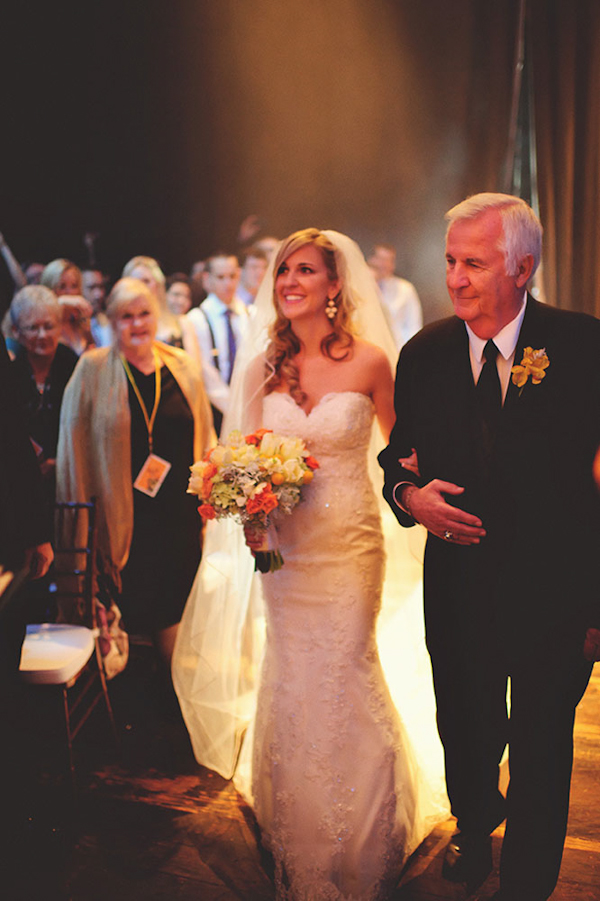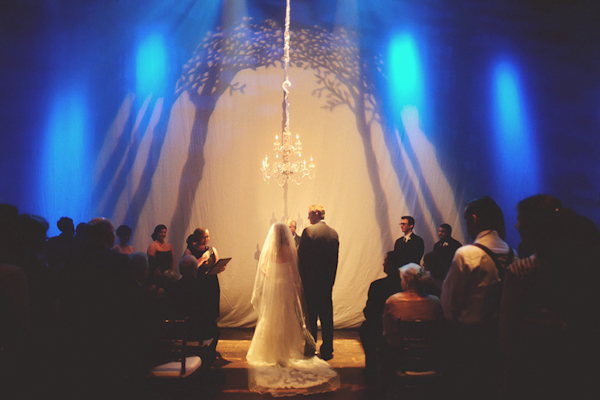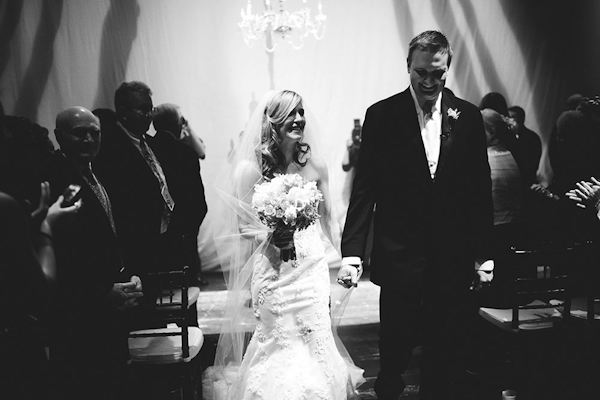 Junebug: What did you enjoy most about working with Jason Mize?
Dawn and Gavin: Jason is extremely go with the flow, flexible and chill. As the bride, these were amazing traits to bring to a wedding day! He makes everyone feel at ease and just fits in throughout the night- you forget hes even taking pictures! Not to mention his talent and work ethic are second to none. He came out several times to the House of Blues with us prior to the wedding day to make sure he could take the right shots in the venue (since there would be no natural light and concert lighting required a little extra preparation to make sure we could get the shots we would want on our special day).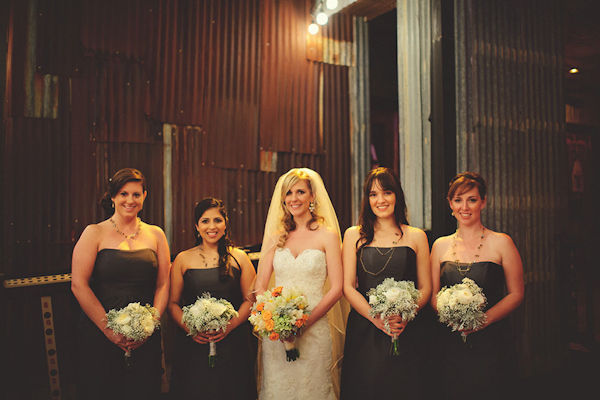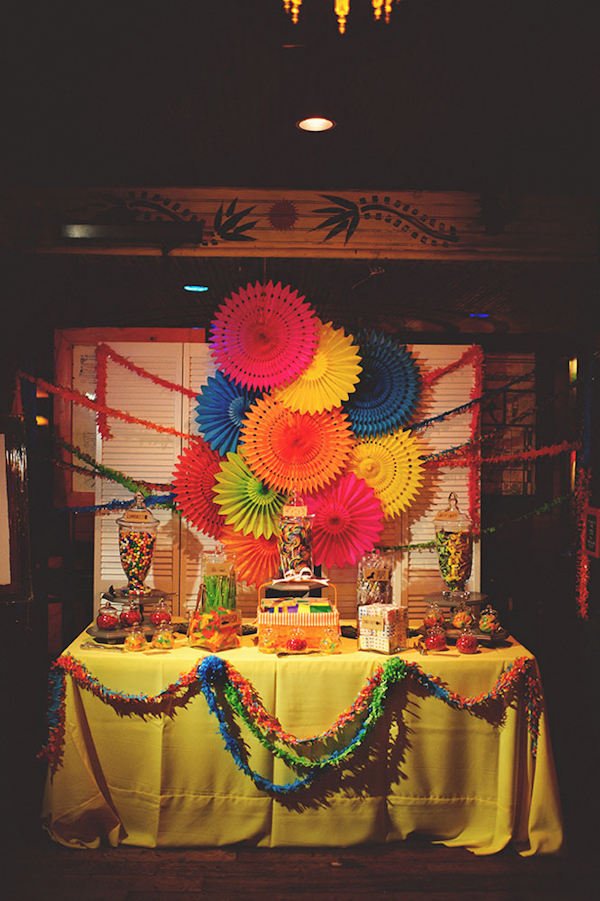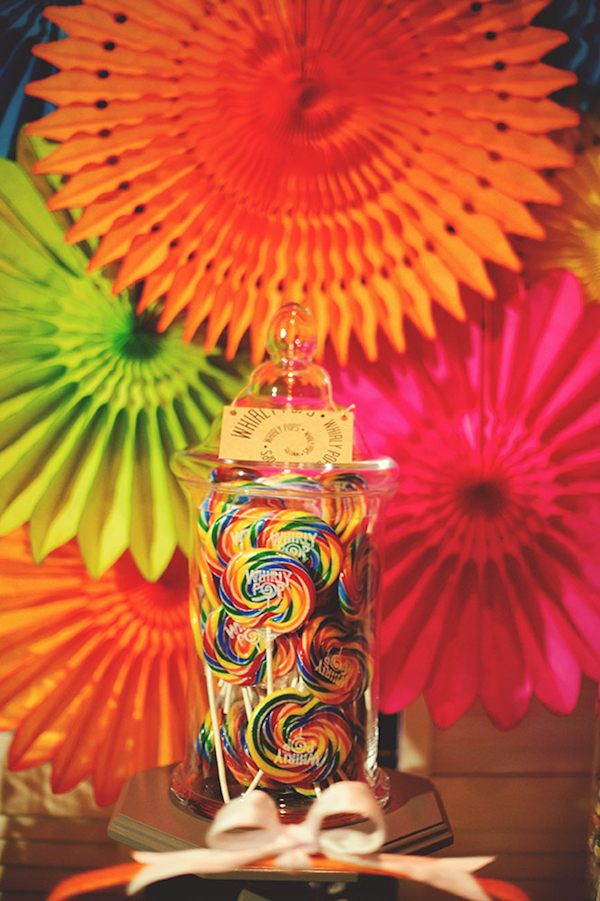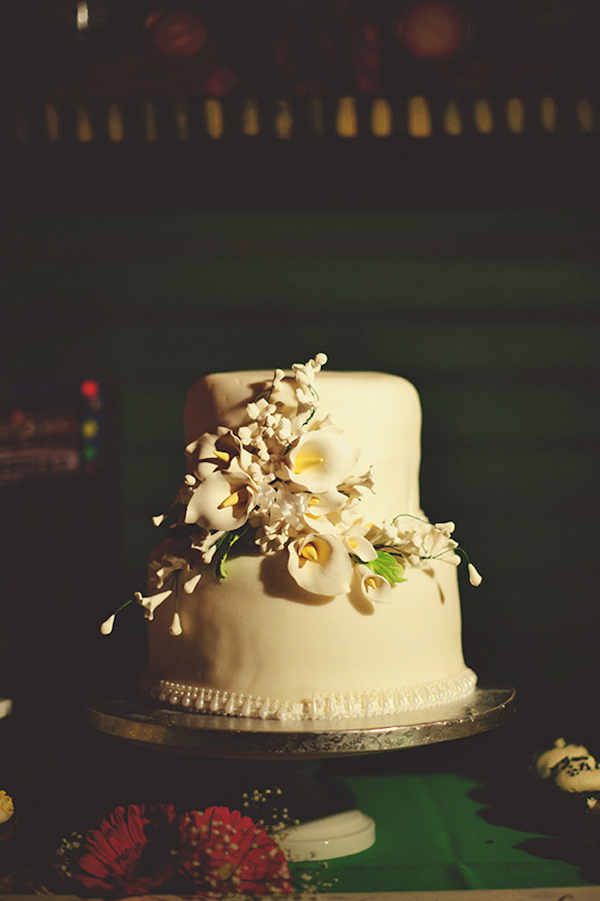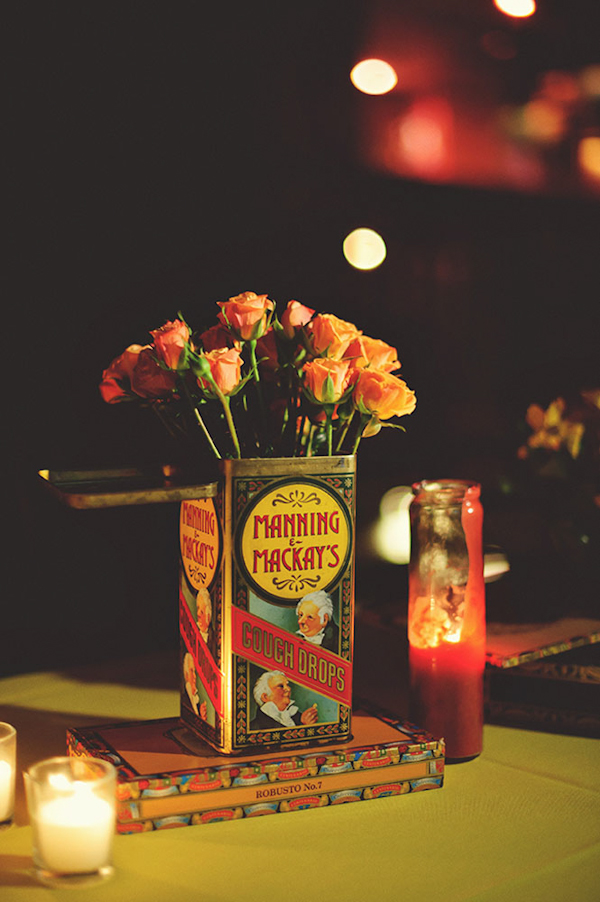 The Photographer: Jason Mize
Junebug: How did you approach this particular wedding and what did you most want to capture during shooting?
Jason Mize: Going into this day, I really wanted to show their personalities. Always, my goal through every wedding is to document their day, but this wedding was different. Dawn and Gavin had been in or involved in 20 weddings in the past year and they wanted their wedding to be nothing like one that they had been to or involved in! So, I wanted to show why this wedding was different, with the venue, decor and surprises through out the day.
Junebug: Were there any special photographic requests from the couple that made this wedding especially exciting creatively or personally?
Jason: They really wanted to use the venue as much as they could for photos, theres never been a wedding held at the House of Blues Orlando, so this kind of allowed my mind to be fresh and open.
Junebug: What was the most fun part of this wedding for you to photograph?
Jason: I really enjoyed shooting this venue to be honest, as photographers we are so used to trying to make something great out of nothing, or a venue having one good spot to shoot, the House of Blues was endless with possibilities! That made it so fun for me, and having the personalities that Dawn and Gavin had was a dream!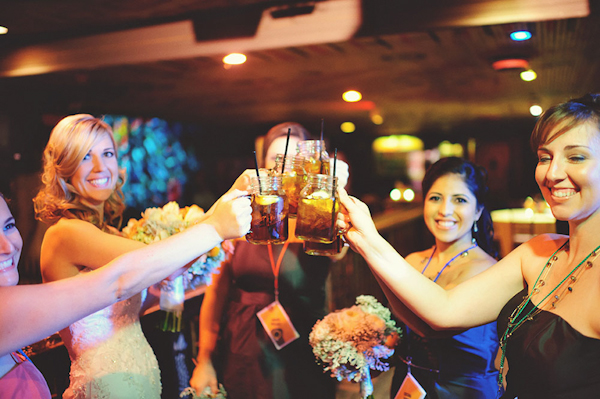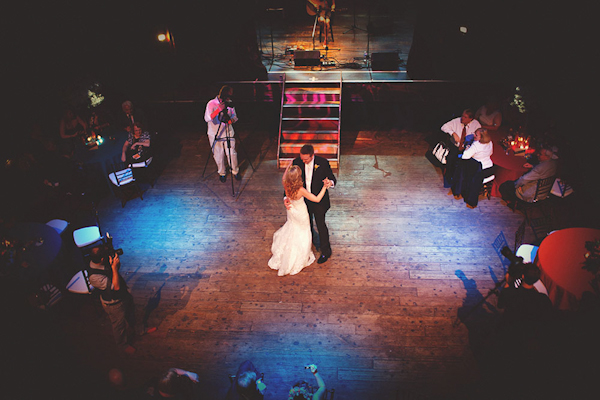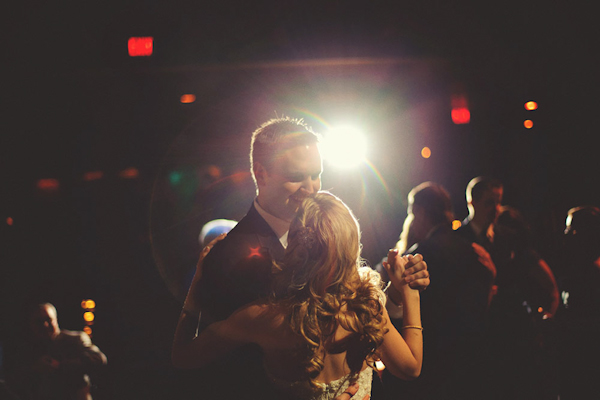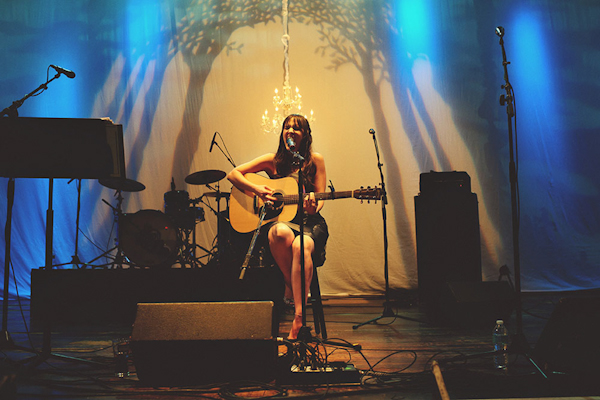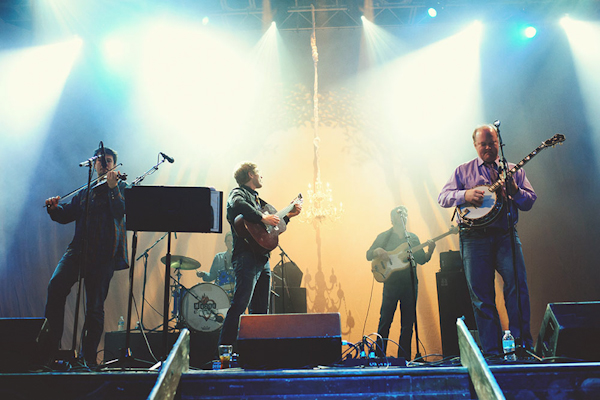 Junebug: How did the locations available to you affect the type of images you shot and how you shot them?
Jason: The House of Blues Orlando was designed around a Mexican folk art theme, so it was kind of dark and rustic, which actually fit right up my alley! I love having moody images, this helped to tell their story!
Junebug: Were there any special locations you were able to choose that made for really great images?
Jason: The ceremony was later in the evening and close to dark, so Dawn and Gavin decided that the first look would be best, so we could get some outside photos while there was still day light. We mainly used the outside of the building as their backdrop. The outside was very rustic and still had the old, vintage, mexican folk art theme though out.
Junebug: What kind of equipment did you use while shooting this wedding?
Jason: I used a Nikon D3s, D700 and a bunch of primes lenses.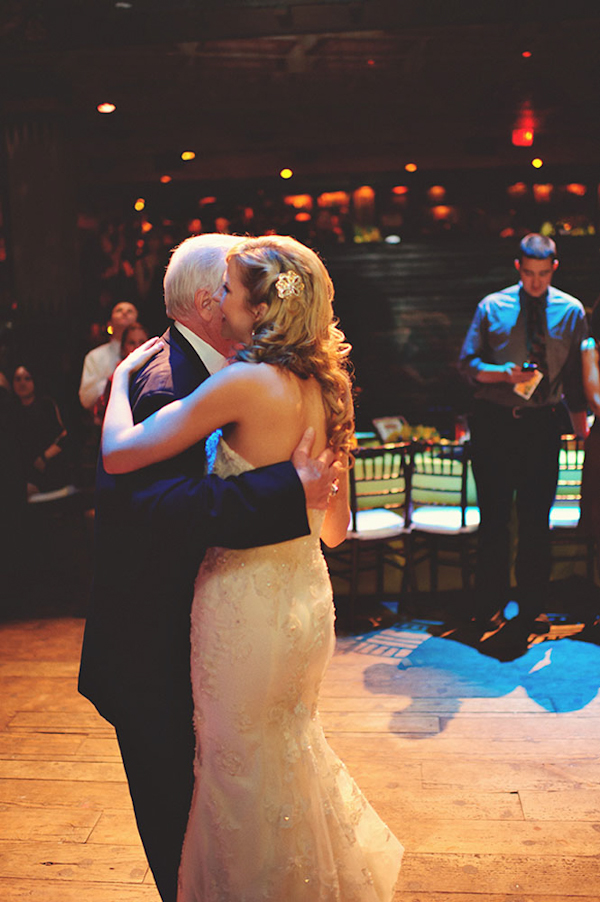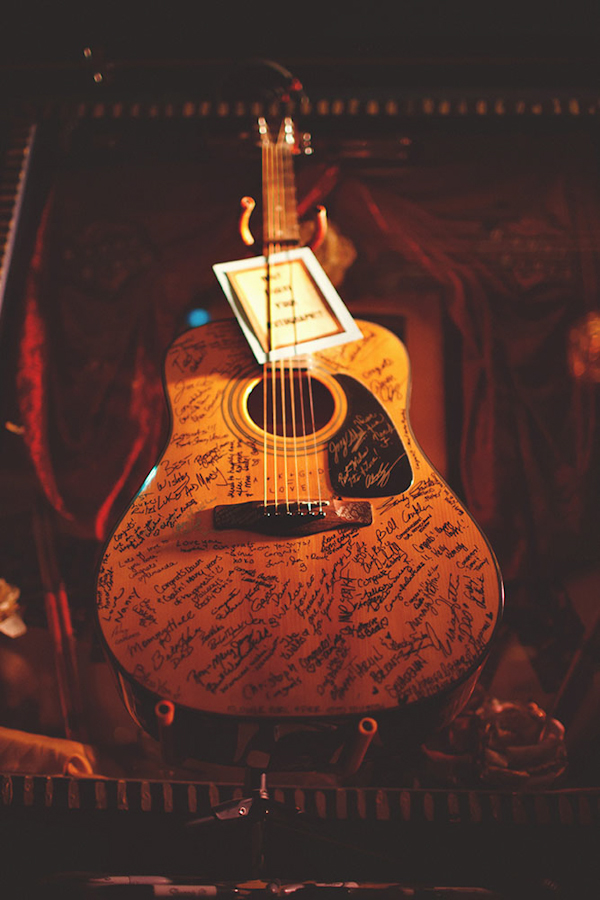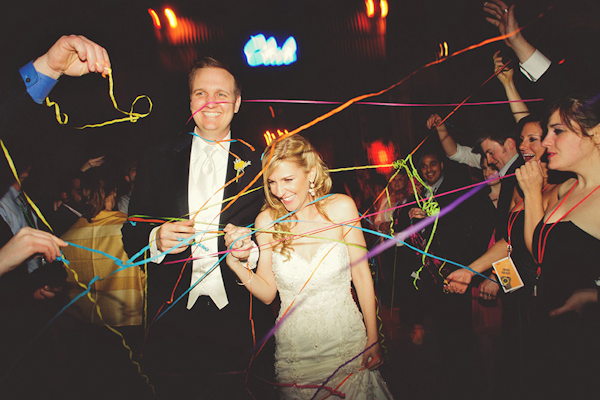 To learn more about the team who put together this amazing wedding, check out Dawn and Gavin's page in our Real Weddings Library.
And please visit Michael Justin Films to view Dawn and Gavin's beautiful wedding video!