Two days of celebrations marked the marriage of couple Marcela and Rishi and honored the beauty of both of their cultures. These vibrant images captured by Houston wedding photographer Philip Thomas take you there, and put you right in the middle of all the action!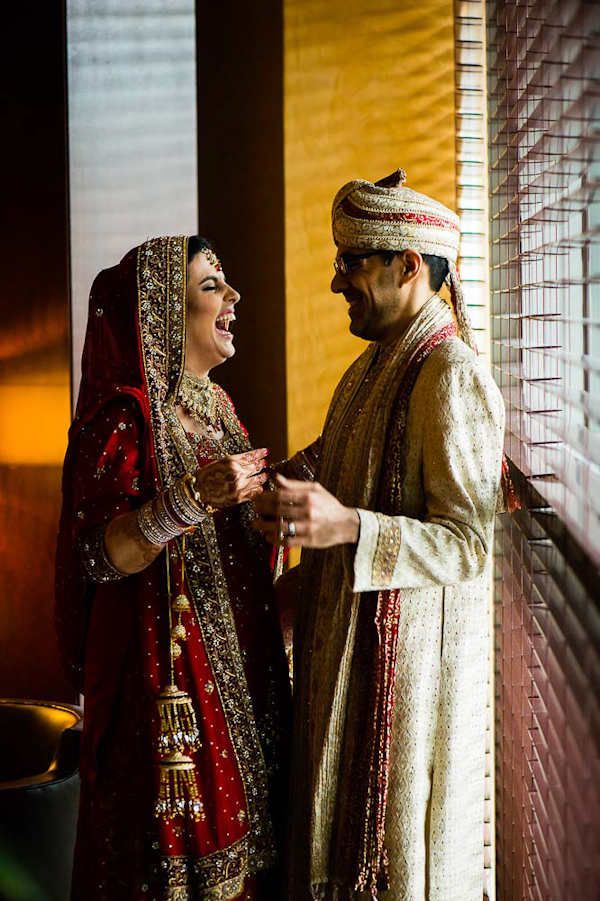 The Newlyweds: Marcela and Rishi
The Weddings: 7.13.12 and 7.14.12 – Intercontinental Hotel – Houston, TX
The Photographer: Philip Thomas
What three adjectives best describe your wedding? Contagious, Vibrant, Effervescent
What inspired your personal wedding style, and how did you incorporate your style and personalities into your big day? We had the good fortune of bringing together three cultures with this marriage – Rishi is Indian and Marcela is half Costa Rican and half Lebanese. As a result, we opted to have 2 wedding celebrations so that we could fully honor and embrace all of our customs and rituals. So, for the Indian wedding, we wanted to be traditional, but with contemporary touches. We aimed to showcase the Indian culture and traditions and wanted our guests to feel our touch on everything that was done, whether it was color selection, candles or wine. Most of all, we wanted our partnership and our love to come through.
Looking back, what are the moments, decisions or memories that you love the most about your wedding? Wow, this is a hard one… there are so many. Although it was challenging at times to plan two weddings, we can look back now and know that we absolutely did the right thing. Listening to the toasts by our friends and family on Friday and Saturday evenings was pretty special – it was so wonderful to see that others understand the unique and special partnership that we have, and it was wonderful to feel the overwhelming sense of love at our events. Our first look photo was pretty amazing – we were in the hotel lobby, but it felt like we were all alone. But the pinnacle had to be when Rishi did his signature dance to Moves Like Jagger and removed not only his jacket, but also his shirt – simply fabulous!