Take a trip with us today to Melbourne, Australia for the beautiful wedding of Cecile and John – a couple whose long distance romance finally culminated in this wonderful beach celebration photographed by the incredibly talented wedding photographer Marcus Bell.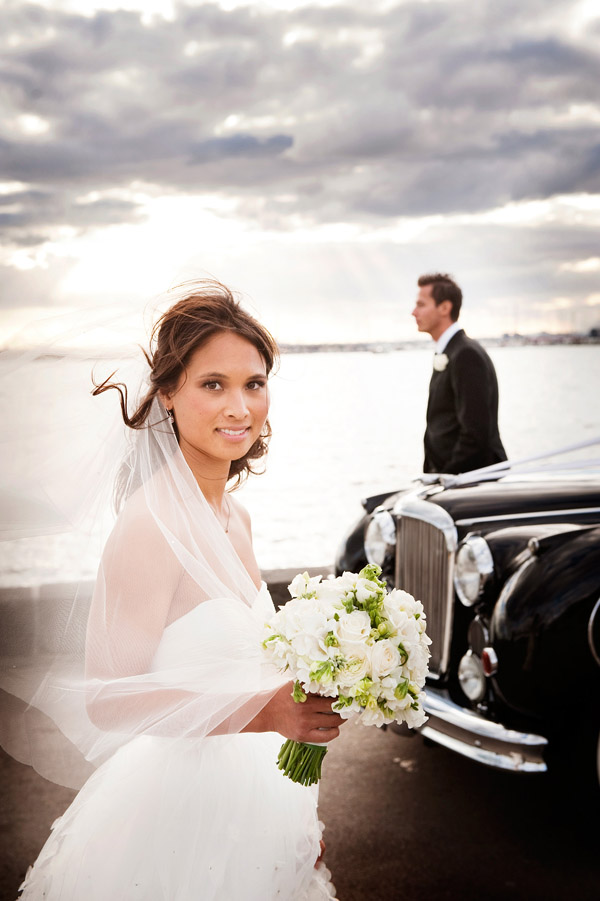 The Newlyweds – Cecile and John
Junebug: What were your most important goals in planning your wedding?
Cecile and John: We wanted an intimate and fun day that included lots of candles, candy and the ocean. It didn't matter if there were some things that were non-conventional, like having more groomsmen than bridesmaids, the most important thing was that we were able to share the day with the people we love and who have supported us our entire lives.
Junebug: How would you describe your personal wedding style?
Cecile and John: Classic, romantic and dreamy.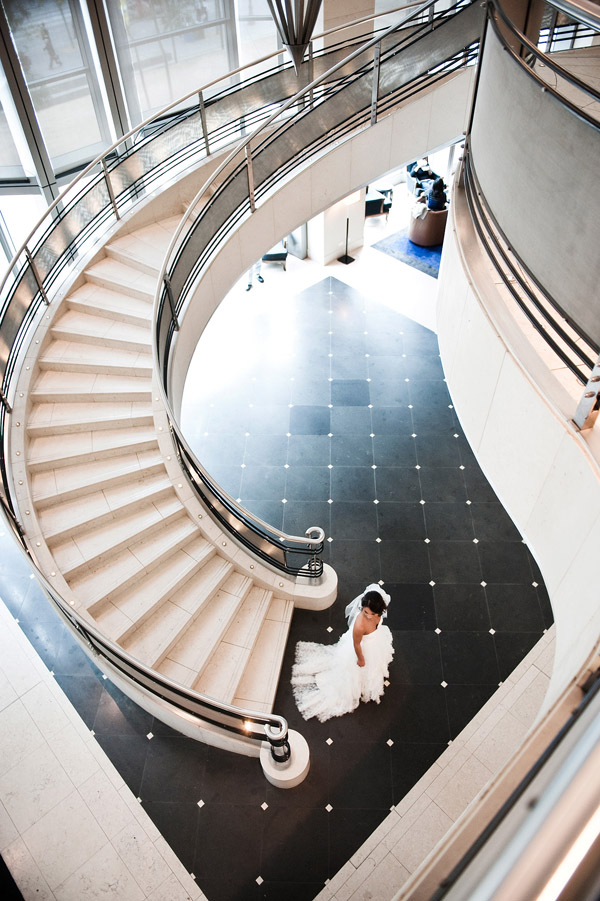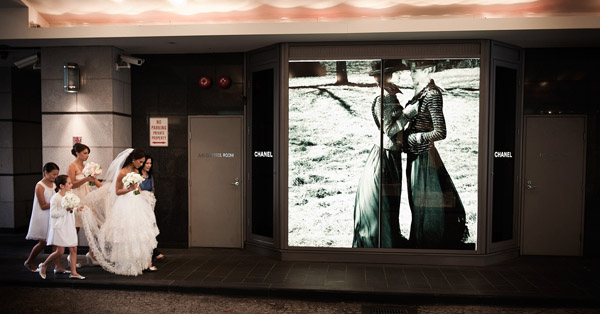 Junebug: Where did you hold your wedding and reception, and why?
Cecile and John: Our wedding was held in Melbourne, Australia. Not only is this my hometown, but as I like to boast, it's also the most livable city in the world. I was so excited to share this incredible city that I grew up in, with all of John's friends and family who were visiting Australia for the very first time. We chose one of the oldest and most beautiful churches in Melbourne, St. Ignatius Church, for our traditional ceremony, and the reception was held at The Harbour Room, Royal Melbourne Yacht Squadron, located right on the ocean – perfect for a couple who LOVES the beach!
Junebug: Is there anything else you would like to share with us about your wedding, your love story or your lives?
Cecile and John: John and I met when I was on a study abroad program at Boston College (USA) where John also attended and played ice-hockey. On a night out with friends and just before returning back to Australia, we caught each other's eye and I later won his heart with my Australian accent. So began four years of dating long distance across continents. In 2008, upon returning from a seven month hockey season, John organized a little row boat filled with candles, rose petals and a blanket, and rowed me out to the middle of our favorite lake, and proposed. I was blown away. It's incredible to think how a study abroad program turned out to be such a life changing experience for me…for us.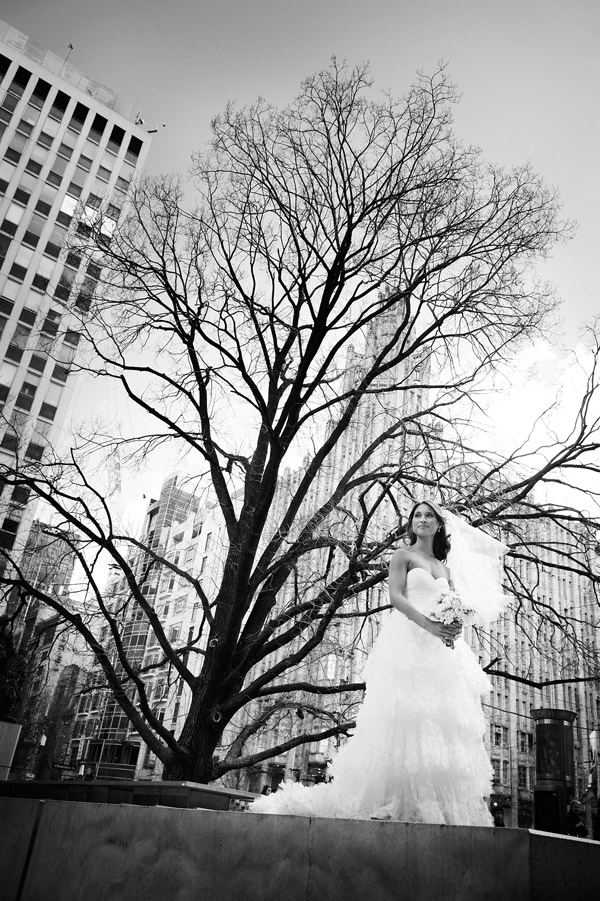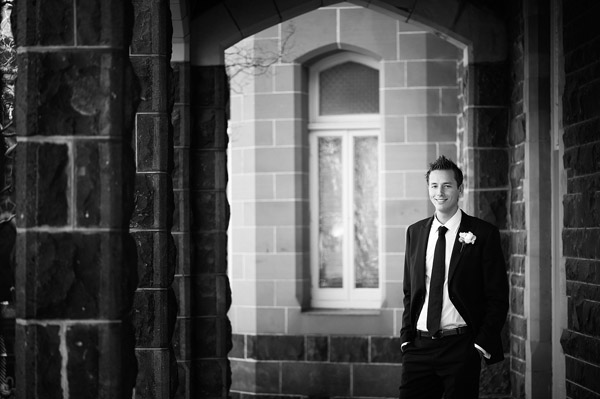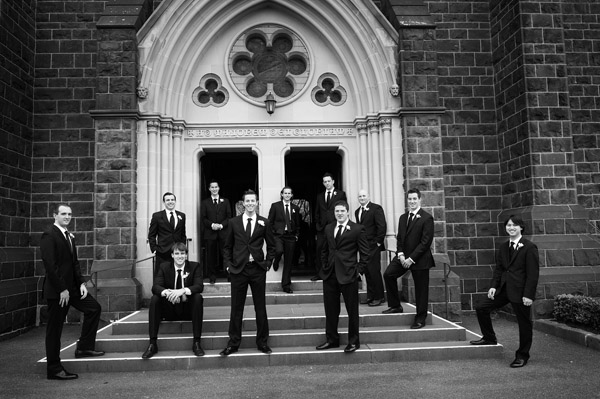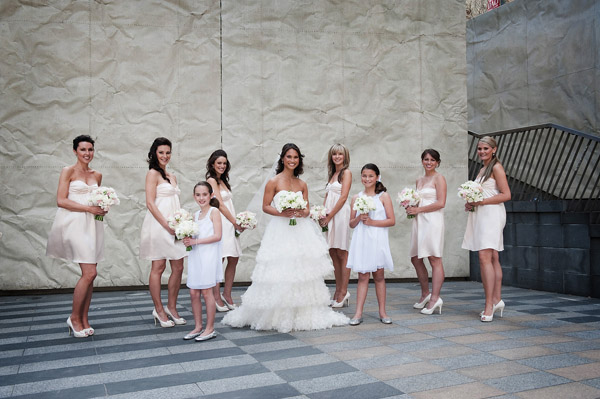 Junebug: What were you looking for in a photographer?
Cecile and John: We wanted a photographer who would capture the true emotion, details and events of the day through natural and candid images, and a photojournalistic style.
Junebug: What specifically drew you to Marcus Bell and his imagery?
Cecile and John: As soon as we saw Marcus' website we were in awe of his amazing talent and simply stunning photography. His ability to not only capture the raw emotions of people, but also evoke so much emotion from his photography was so special. Once we spoke with Marcus we knew he was the photographer for us. We were drawn to his friendly and easy going personality and loved the passion he had for his photography.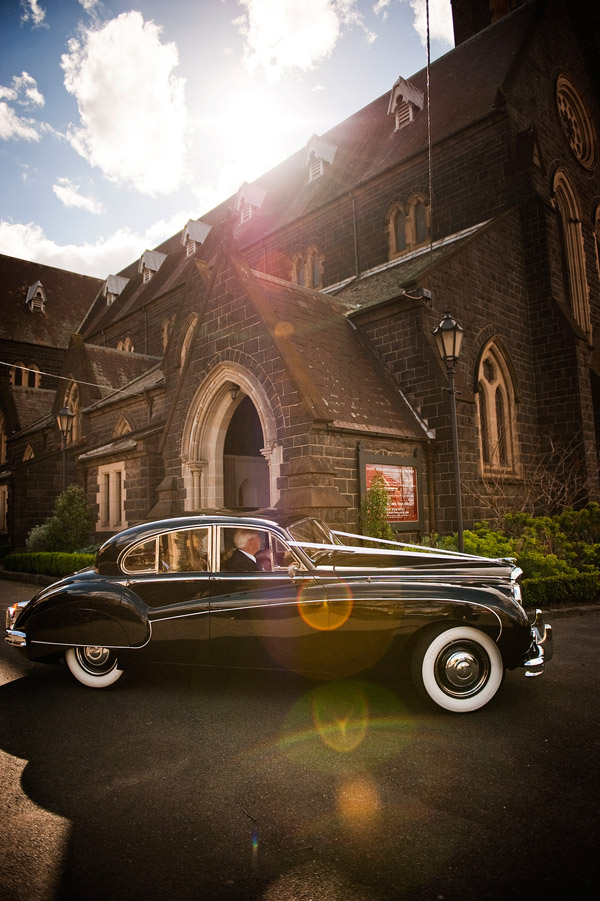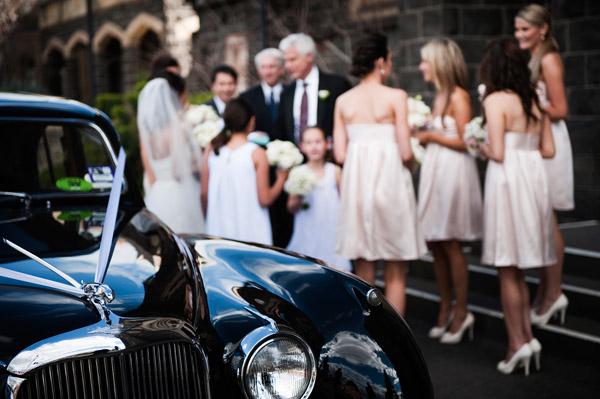 Junebug: What did you enjoy most about working with Marcus?
Cecile and John: Planning a wedding from overseas can seem daunting, but Marcus made the entire process, from consultation to album design, so easy. His calm personality and unobtrusive style allowed everyone to relax and have fun on the day, and what can I say about the images he captured – wow! We were blown away. Marcus captured every single detail, every candid emotion and every beautiful memory in the most stunning, breathtaking images we have ever seen.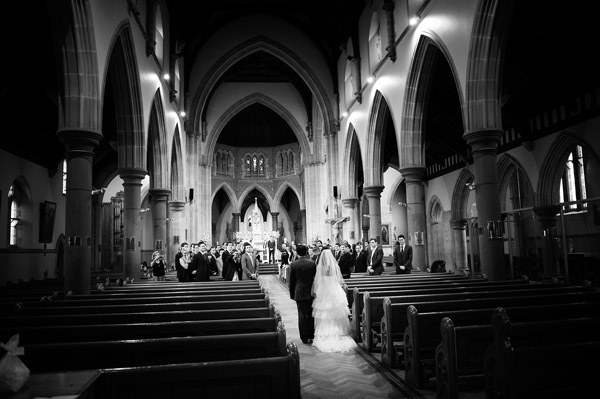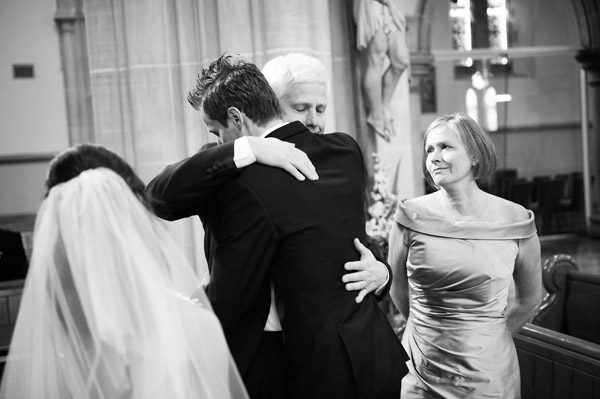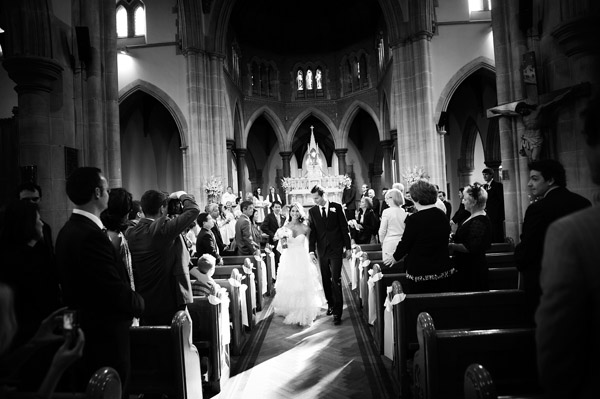 The Photographer – Marcus Bell of Studio Impressions
Junebug: How did you approach this particular wedding and what did you most want to capture during shooting?
Marcus: I wanted to capture the emotion of the day. Because the couple is based in the USA, Cecile's family lives in Australia and guests were traveling from all over the world to Melbourne for the wedding, I knew that it would be an emotionally charged wedding. All the moments that expressed the celebration of the couple as well as their families and friends would be important to encapsulate.
Junebug: Were there any special photographic requests from Cecile and John that made this wedding especially exciting creatively or personally?
Marcus: They wanted to ensure the images were captured in an unobtrusive way where they didn't feel like they were being posed. Fortunately this is the approach I love to take, that way the images are always natural and reflect the couple and not the photographer.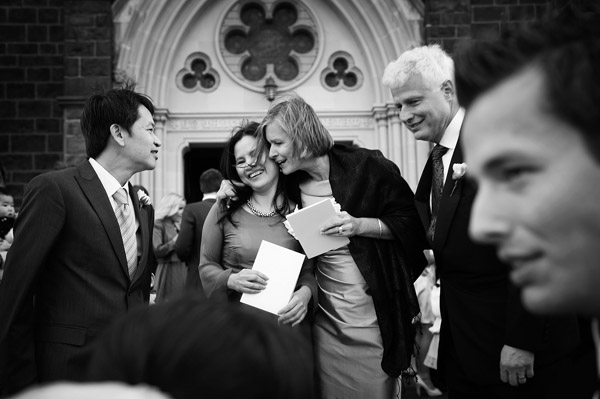 Junebug: What was the most fun part of this wedding for you to photograph?
Marcus: Witnessing the relationships unfold during the day was something special. That certainly grew well into the night, with so many moments for me to capture. Some of my favorite images came near the end of the evening, by simply observing the interactions between Cecile and John and their families. There were also some amazing speeches. The night was a celebration of love not just between Cecile and John but between everyone that was there. I'm always privileged to be invited into my client's lives and to be able to capture some of these special moments for them.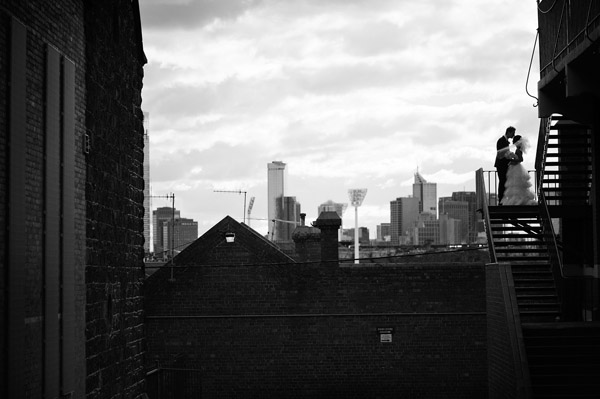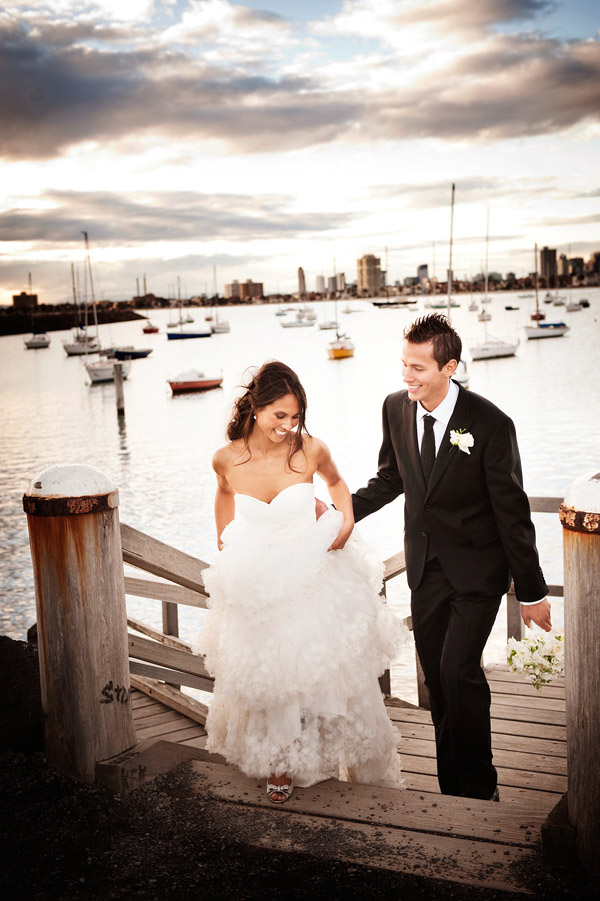 Junebug: How did the locations available to you affect the type of images you shot and how you shot them?
Marcus: Every location for Cecile and John's wedding was spectacular. Importantly though, one thing I'm particular about is to always ensure that the location is simply complimentary to the people and the moment that is being captured. It is always so important to have the images tell the story about the person or people within them. You certainly need to be careful using wonderful locations so that the location doesn't over shadow the people or the moment.
Junebug: Were there any special locations you were able to choose that made for really great images?
Marcus: I felt using the afternoon setting sun helped the romantic connection that Cecile and John have for each other. The location also reflected a lot about Cecile and John's personal life together and how they love to spend time with each other.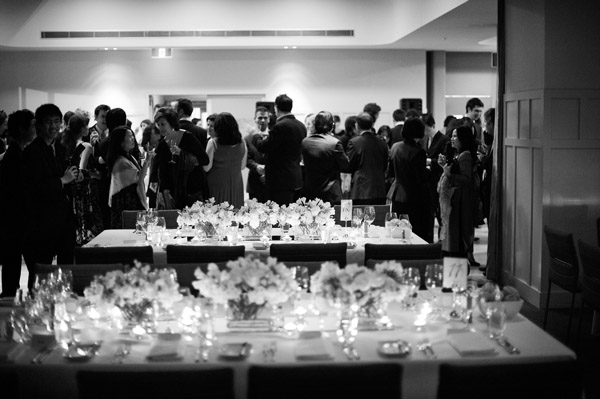 Junebug: What kind of equipment did you use while shooting this wedding?
Marcus: Using two Nikon D3s cameras with a number of lenses at my disposal. The cameras were perfect in the romantically candle lit Harbour Room for the reception, which meant I didn't need to use flash photography. That also was important in remaining unobtrusive throughout the day.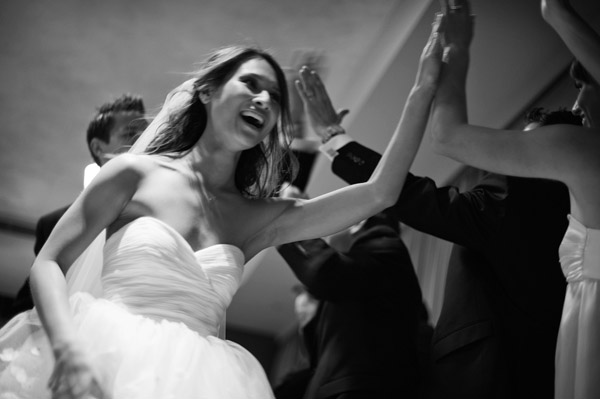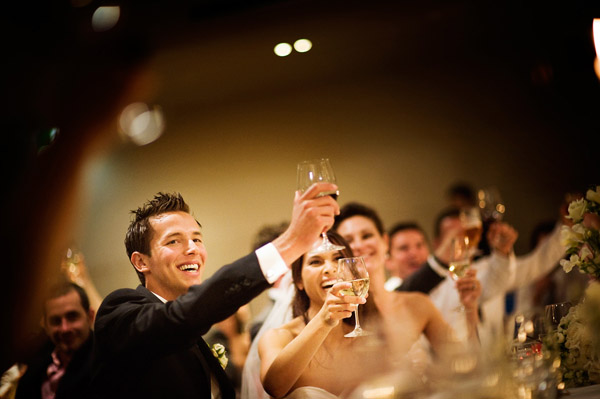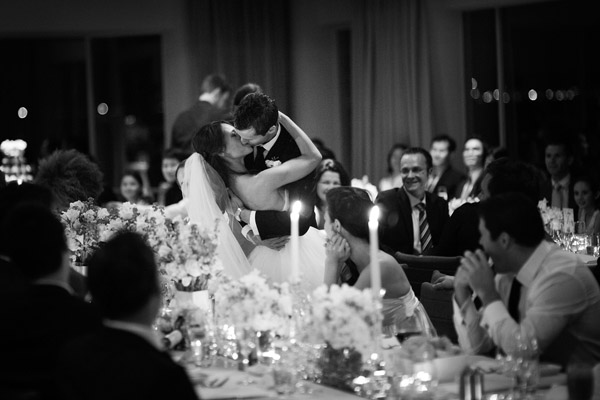 Thank you so much for sharing your wedding with us Cecile, John and Marcus!
To learn about all of the wedding professionals who worked hard on this wedding, be sure to visit our Real Wedding library!
To learn more about Marcus Bell and to find the perfect wedding photographer for your own wedding day, don't miss our World's Best Wedding Photographers Hotlist!