Today's modern Miami real wedding from Maloman Photographers includes images from the chic wedding day at the The W Hotel as well as a lush portrait shoot a few days later in the stunning Vizcaya Gardens. What a perfect way to capture all the wedding photos this gorgeous couple was dreaming of!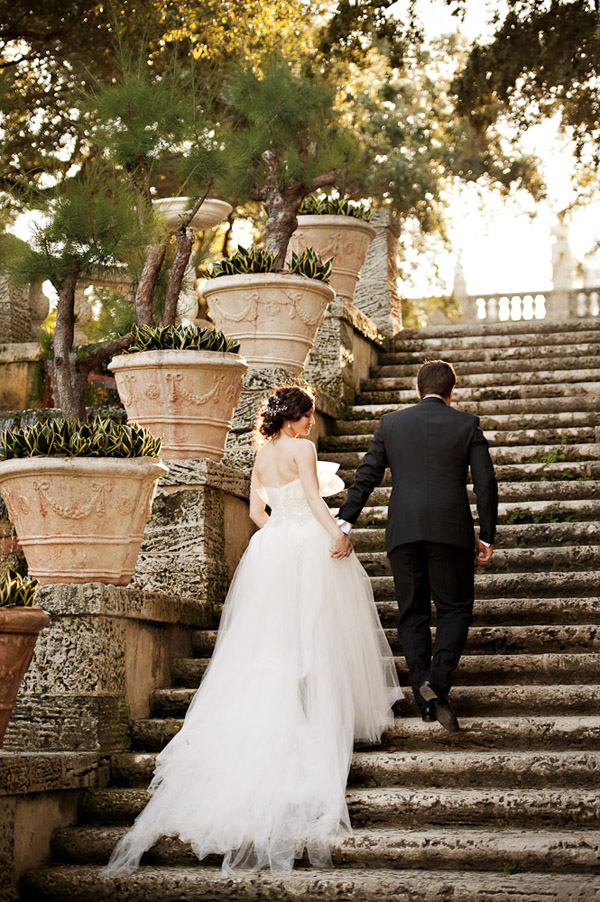 The Newlyweds: Elizabeth and Jonathan
Junebug: What were your most important goals in planning your wedding?
Elizabeth and Jonathan: That all of the attention to detail was met. That our wedding planner, Infinity Weddings & Events, captured my vision of a very modern and elegant wedding. We wanted our guests' senses to come alive when they entered the room; that they could feel our essence and our love for each other in the details.
Junebug: How would you describe your personal wedding style?
Elizabeth and Jonathan: Chic and fashionable.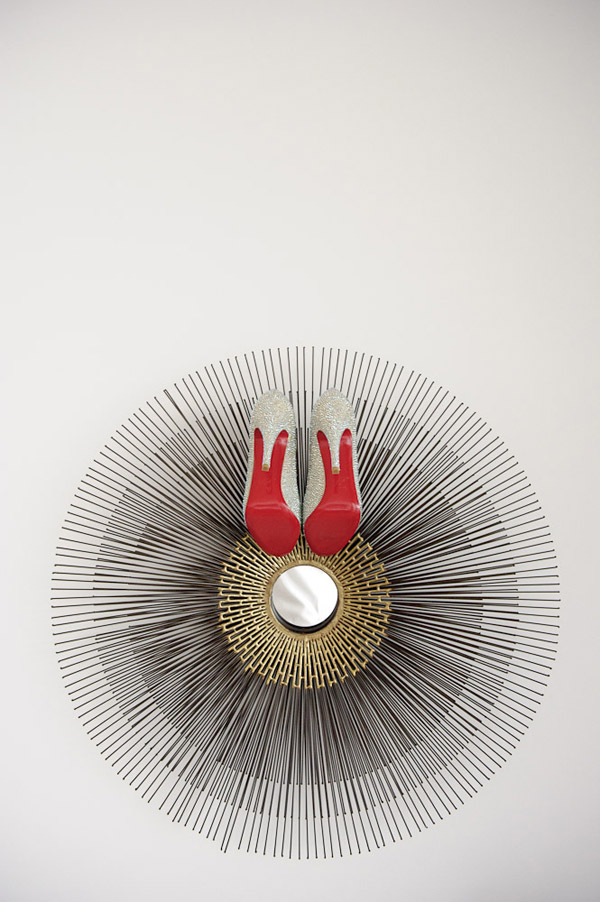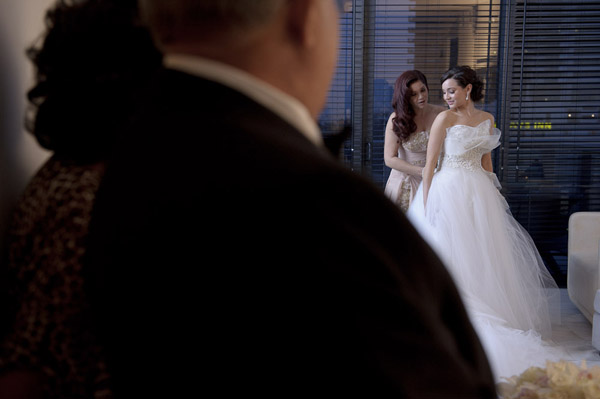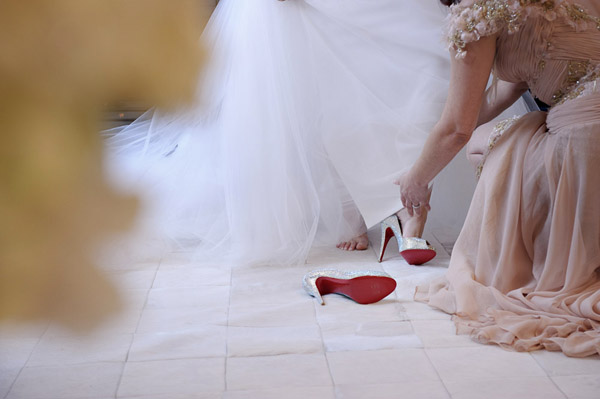 Junebug: Where did you hold your wedding and reception, and why?
Elizabeth and Jonathan: The W Hotel South Beach. I fell in love with the chic style of the hotel and its modern look.
Junebug: What three adjectives describe your wedding best?
Elizabeth and Jonathan: Modern, romantic and elegant.
Junebug: Is there anything else you would like to share with us about your wedding, your love story or your lives?
Elizabeth and Jonathan: This was a dream come true. Since I was a little girl, I dreamed of my one true love. Our love is an old fashioned love in these modern times. He has always been the only man in my life – my dream come true.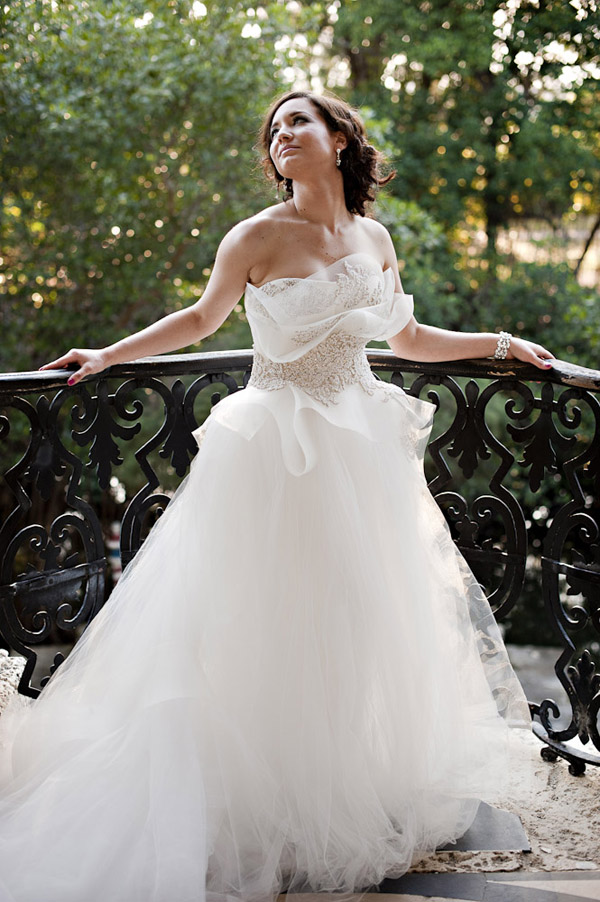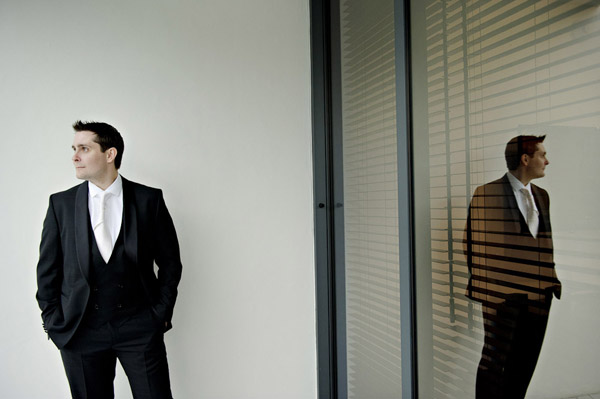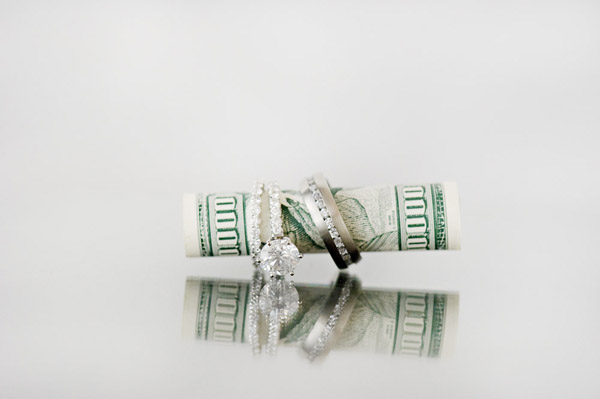 Junebug: What were you looking for in a photographer?
Elizabeth and Jonathan: We were looking for not just a photographer, but an artist – someone who was on the same page as us, who could not just take a wedding picture, but create our vision.
Junebug: What specifically drew you to Maloman Photographers and their work?
Elizabeth and Jonathan: My wedding planner had worked with Maloman Photographers before and could not say enough about them. When she showed me their work, we were clear that this was the artist that was going to make our wedding memories into everything we had envisioned.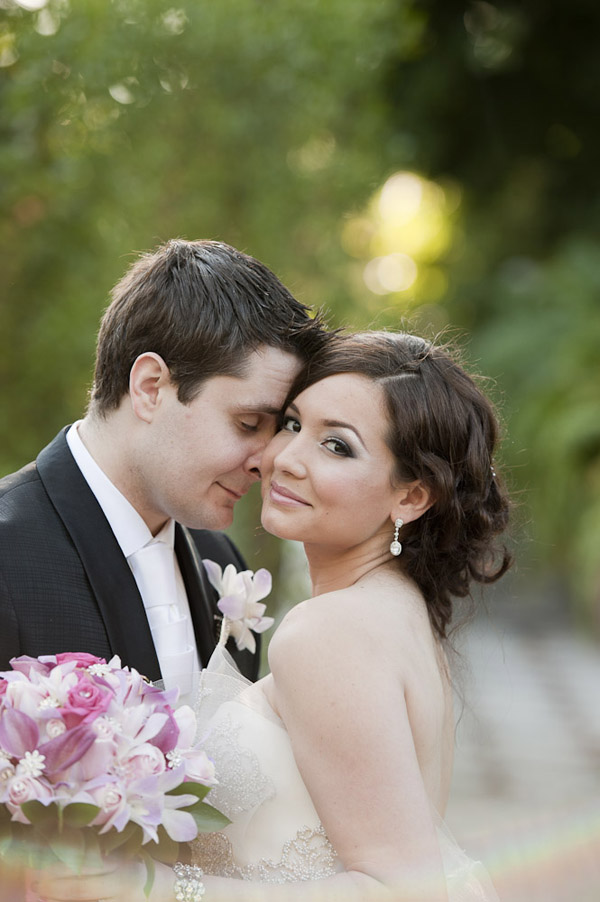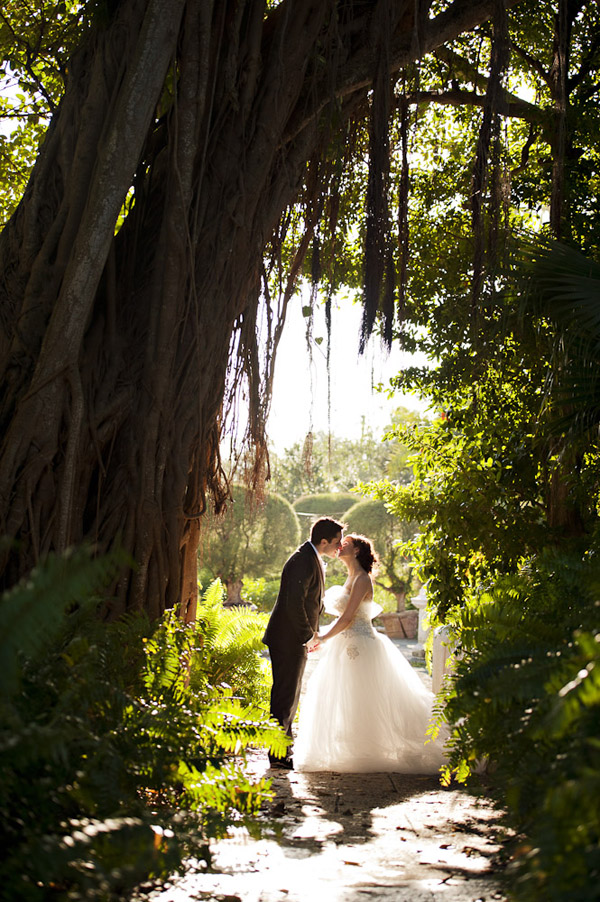 Junebug: What did you enjoy most about working with the Malomans?
Elizabeth and Jonathan: I enjoyed that they were always looking for the shot – true artists. They were not posy, but when needed, they would direct just the right turn to get the best angle.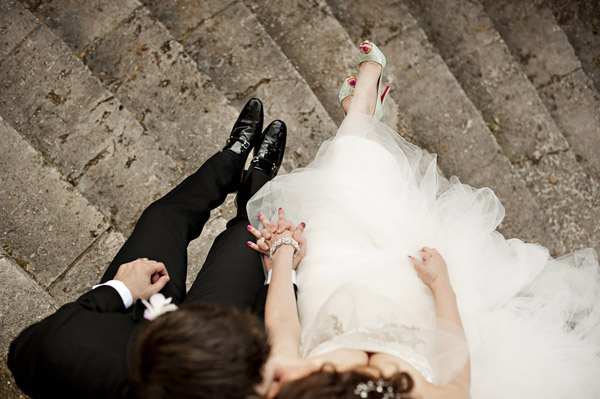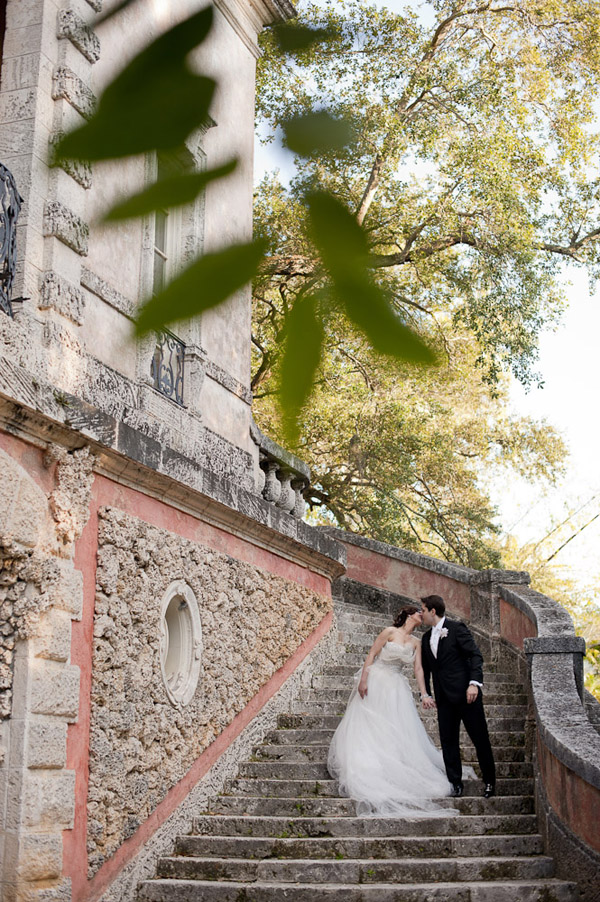 The Photographers: Stephan and Candace Maloman of Maloman Photographers
Junebug: How did you approach this particular wedding and what did you most want to capture during shooting?
Stephan and Candace: Elizabeth is firmly rooted in the fashion industry and we knew that both the bride and groom's clothing would be spectacular. They did not disappoint! We also knew that her details would be amazing as Elizabeth designed every inch of her reception. It literally glittered and made for fantastic images.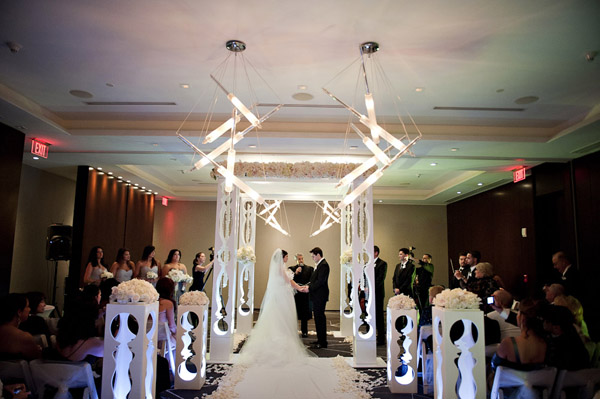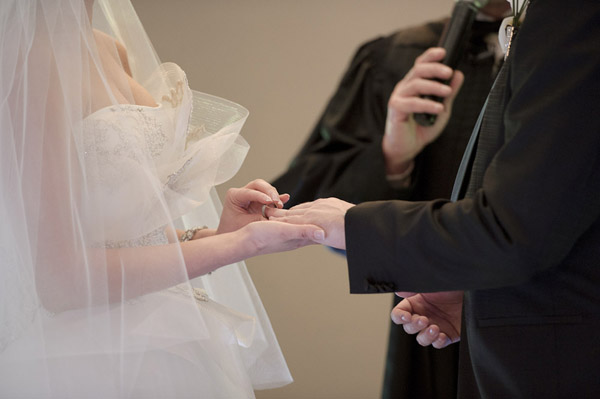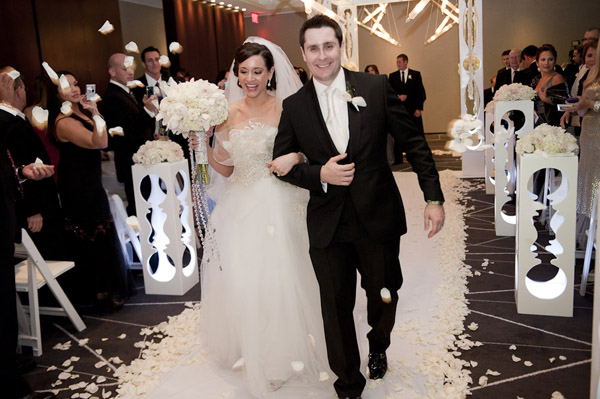 Junebug: Were there any special photographic requests from the couple that made this wedding especially exciting creatively or personally?
Stephan and Candace: They let us have complete creative freedom. We did know that her details would be over the top glam, so we made sure to spend extra time photographing all of it.
Junebug: What was the most fun part of this wedding for you to photograph?
Stephan and Candace: We spent quite a bit of time photographing her fantastic shoes: Swarovski encrusted Christian Louboutins. The most gorgeous and outrageous shoes we have seen to date. There was a metal wall hanging that was perfect for the shoes.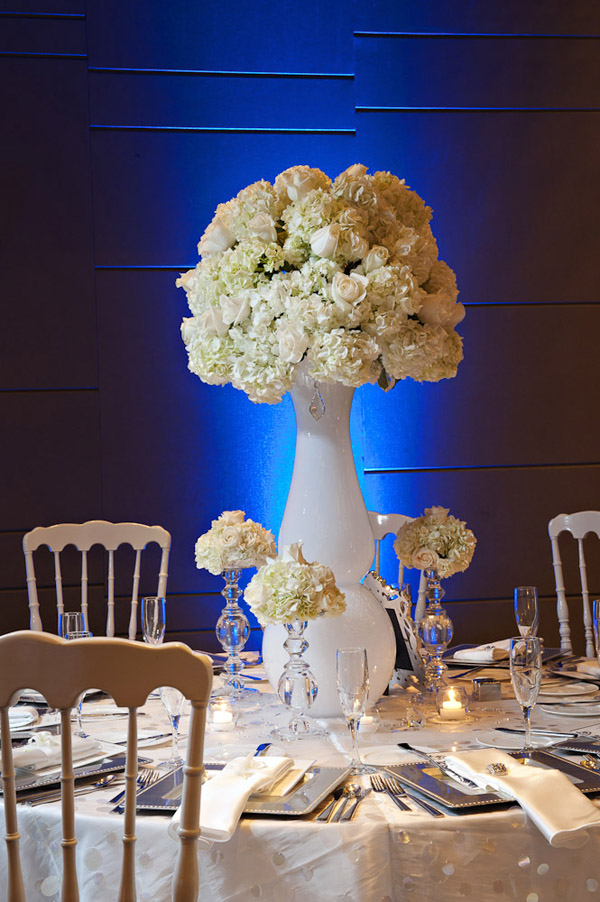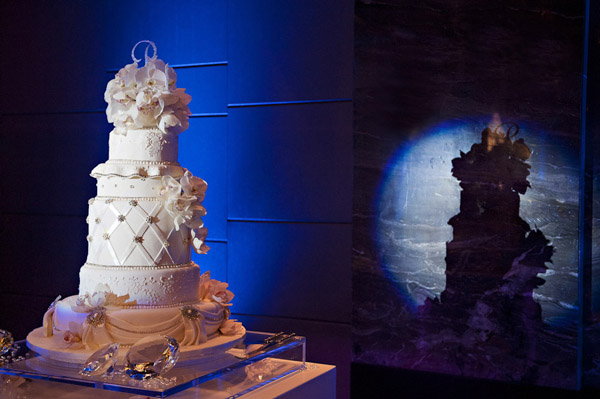 Junebug: How did the locations available to you affect the type of images you shot and how you shot them?
Stephan and Candace: We had planned to do a first look because of a late ceremony. Then it rained. And then the makeup took much much longer than expected. Although the timeline got completely thrown out the window, Elizabeth was still such a happy bride and didn't even get upset. That's our kind of bride! We really wanted them to have amazing photos in natural light, so we offered Elizabeth and Jonathan a shoot a few weeks later at Vizcaya Gardens.
Junebug: Were there any special locations you were able to choose that made for really great images?
Stephan and Candace: Vizcaya Gardens! One of our favorite locations to shoot in Miami. Every time you turn a corner, there is another gorgeous background. We shoot there often, but always find new nooks and crannies to shoot in.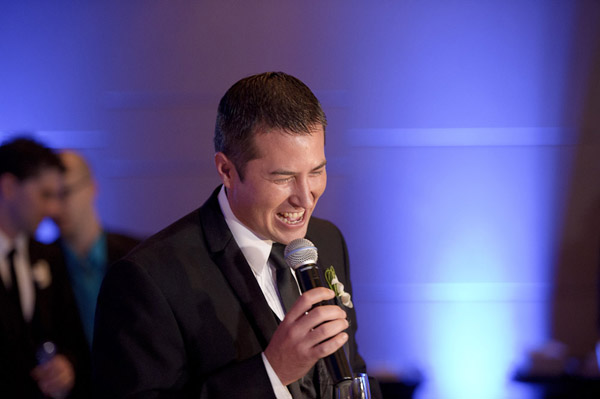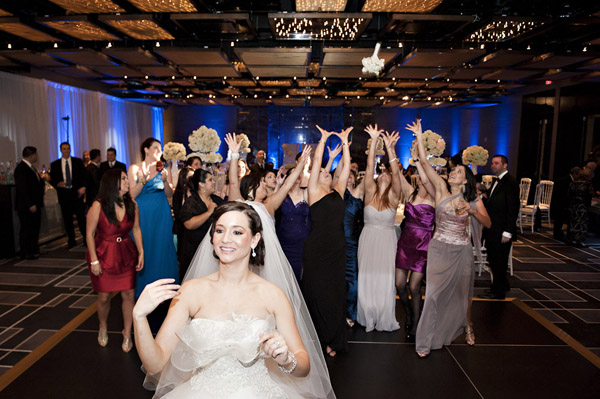 Junebug: What kind of equipment did you use while shooting this wedding?
Stephan and Candace: Nikon baby! Nikon D3S, D3, and assorted lenses.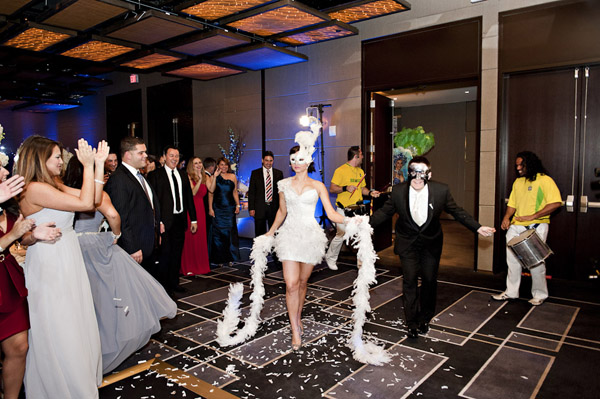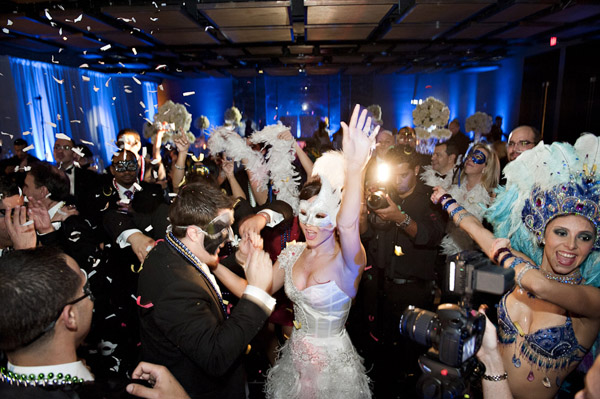 A huge thank you to Elizabeth and Jonathan, and Maloman Photographers for taking the time to share your wedding story with us! We are so excited to pass along the details of this beautiful event to our readers, and we wish you all a lifetime of success and happiness!
To learn about all of the wedding professionals who brought this wedding to life, be sure to visit Elizabeth and Jonathan's page in our Real Wedding Library!
To learn more about Candace and Stephan Maloman, be sure to visit the Maloman Photographers website, blog and Junebug member brochure, and to find the perfect wedding photographer for your own wedding day no matter where you live, don't miss our World's Best Wedding Photographers Hotlist!