Destination weddings in glorious tropical locations are becoming more and more popular for modern couples every day, and if you're looking for an idea as to why that's the case, look no further than these images from Vanessa and Justin's Mexican Riviera wedding by talented photographer Melia Sorenson of Lucida Photography. The photos are simply beautiful and exude that cool, casual and fun vibe that the ideal destination wedding is filled with. Now, who wants to hit the beach?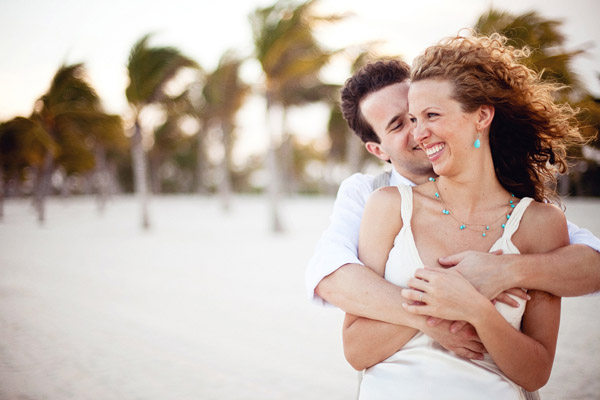 The Newlyweds – Vanessa and Justin
Junebug: What were your most important goals in planning your wedding?
Vanessa and Justin: 1. To make sure everyone had an incredible week of memories. 2. Not to get too wrapped up in the details of planning the wedding or stress about it at all. 3. To make our wedding and wedding week totally "us" …fun, casual, no pressure and stress free. 4. Not to spend a lot of money on insignificant wedding details that no one would remember. 5. To hand make the details that we did include (our nametags, invitations, centerpieces, slide show and gift bags).
Junebug: How would you describe your personal wedding style?
Vanessa and Justin: Beach themed, laid back, and focused on family friends.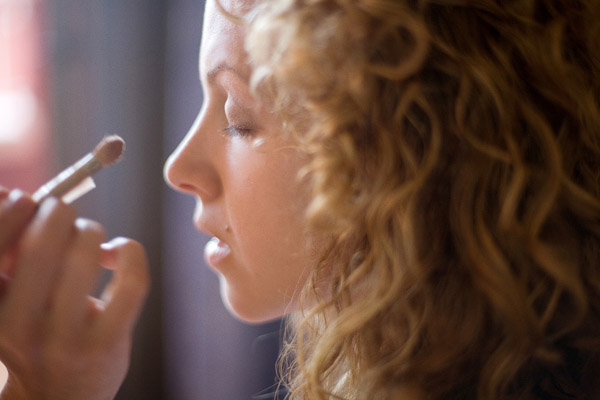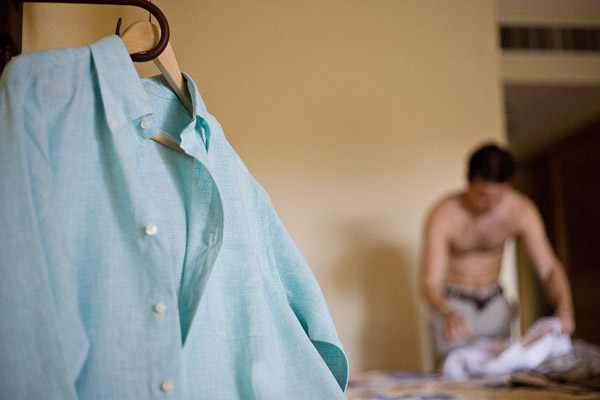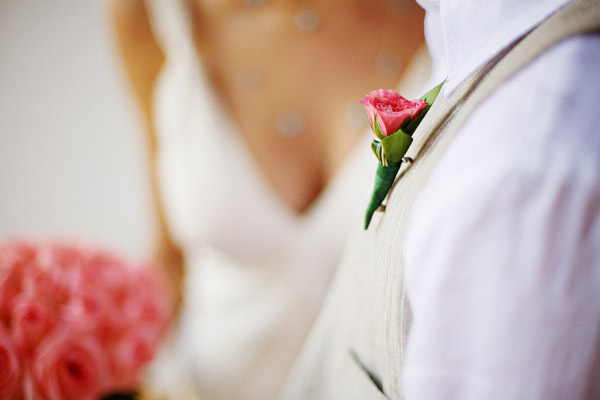 Junebug: Where did you hold your wedding and reception, and why?
Vanessa and Justin: On the beach in Mexico, because we could spend a whole week with our family and best friends instead of one rushed, stressful night.
Junebug: What three adjectives describe your wedding best?
Vanessa and Justin: Pretty, fun and simple. We both feel that if we could do it all over again that we would do it exactly the same way. For us it was perfect!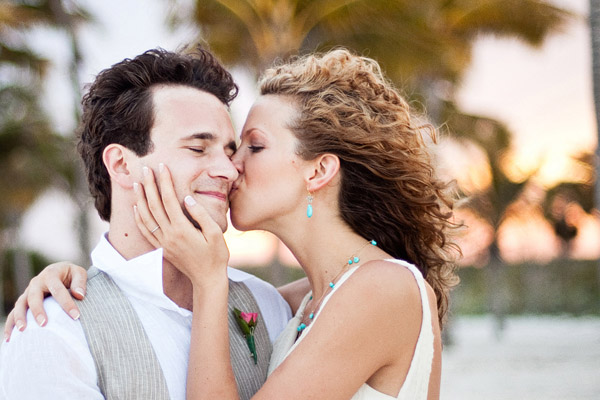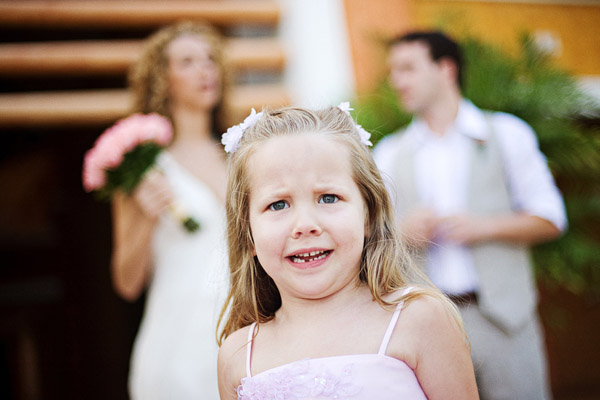 Junebug: What were you looking for in a photographer?
Vanessa and Justin: Someone who was creative, and not taking the standard wedding photos. Someone young, energetic, passionate, and artistic with totally awesome photos. Someone who really captures the moments, candid and otherwise, and the personality of the bride and groom.
Junebug: What specifically drew you to Melia of Lucida Photography and and her imagery?
Vanessa and Justin: Melia had done some incredible work for one of our close friends, and as soon as we saw her work, we loved it.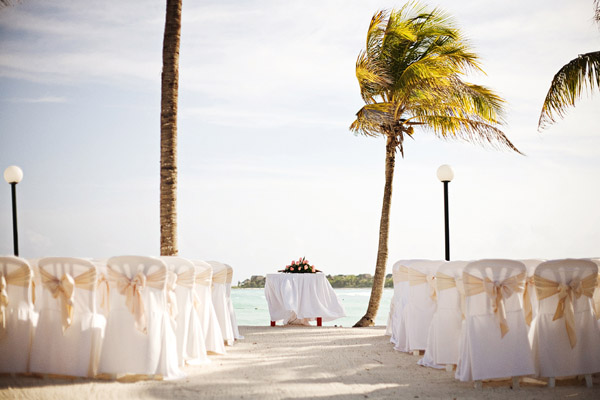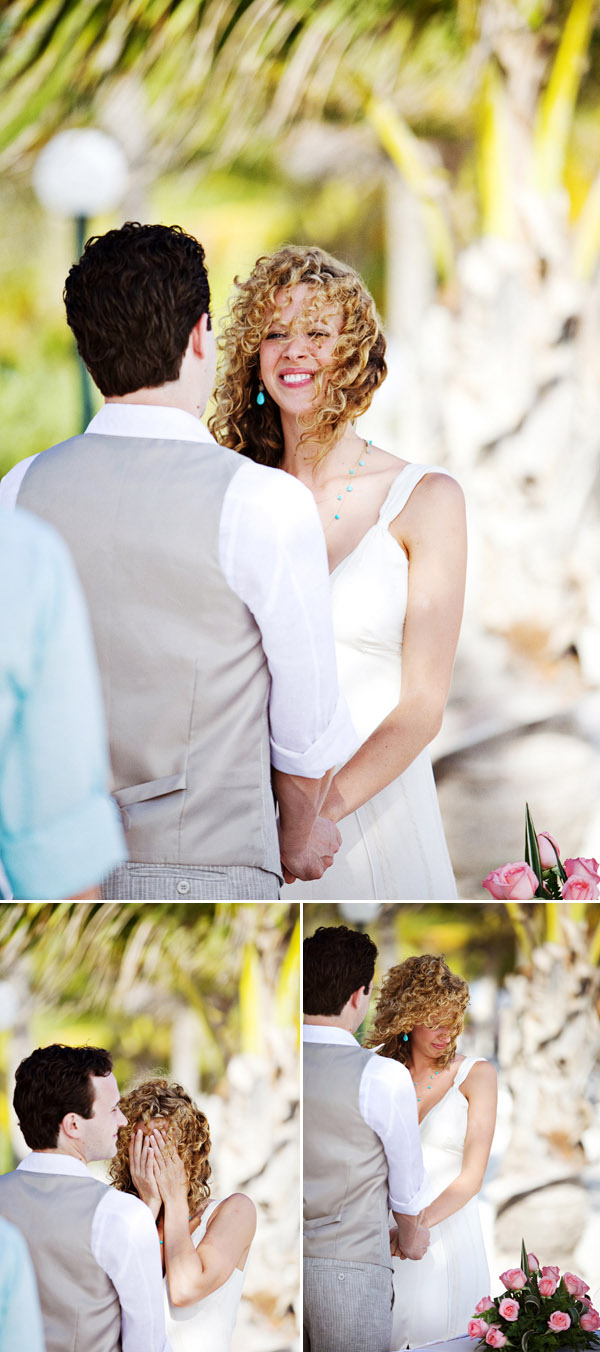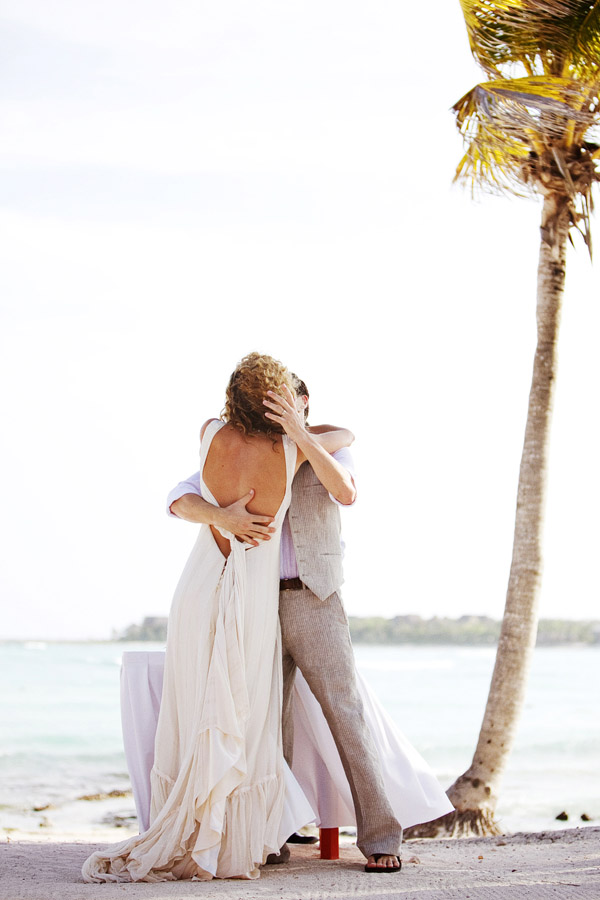 Junebug: What did you enjoy most about working with your Melia?
Vanessa and Justin: She gave great direction, came up with great ideas for shots, and the finished product was just the right mix of creativity and capturing the moments. And she was extremely flexible for our entire week in Mexico and thereafter. She felt like part of our group of friends. I look at my wedding photos at least once a week and still tear up every time. I think that's the sign of a great photographer.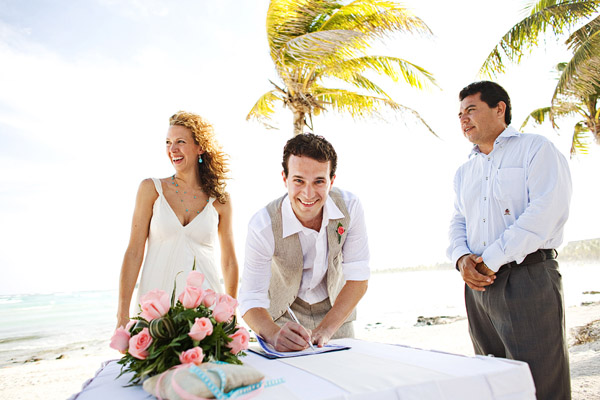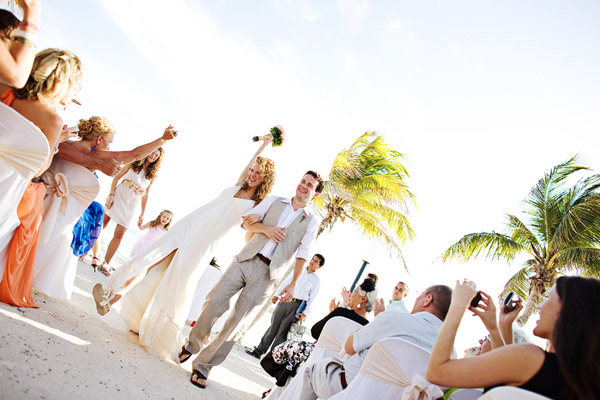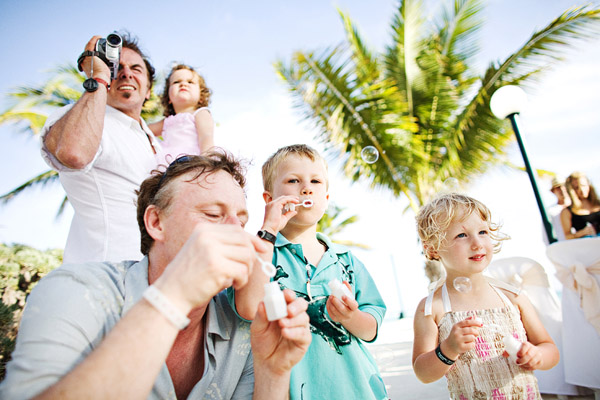 The Photographer – Melia Sorenson of Lucida Photography
Junebug: How did you approach this particular wedding and what did you most want to capture during shooting?
Melia: As for any wedding I shoot, I scouted the area the day before for portraits and knew where the sun would be at what times. I was excited to shoot something so unlike my native Pacific Northwest.
<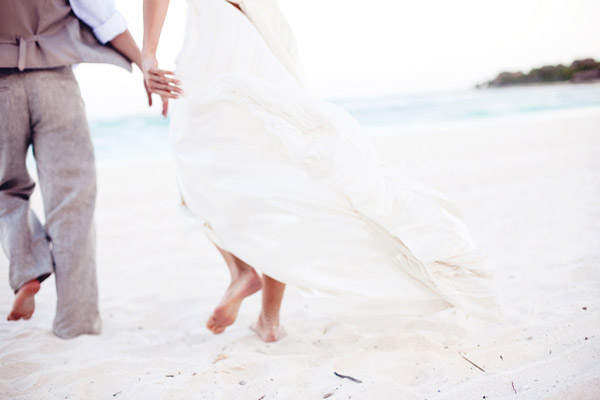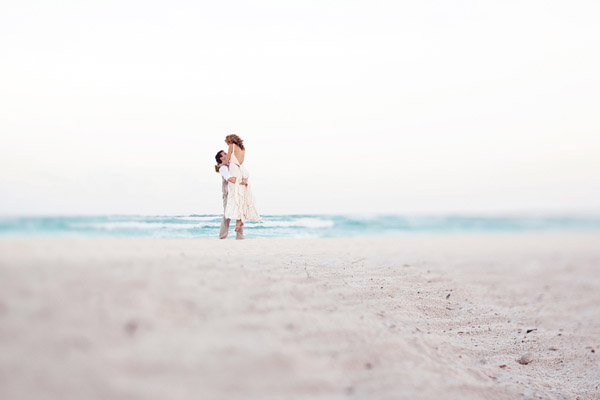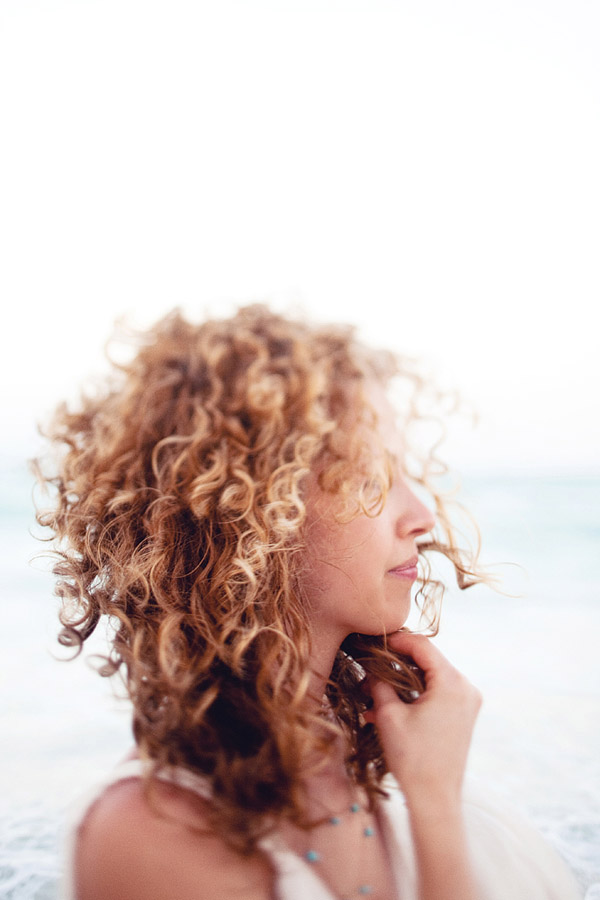 Junebug: What was the most fun part of this wedding for you to photograph?
Melia: The ceremony was wonderfully emotional and intimate. And dancing barefoot in the sand under the stars by the ocean was pretty fantastic! I had never shot a completely open air wedding before.
The couple also wanted a few casual shots of their guests enjoying themselves by the pool, on the catamaran trip, and hanging out at the resort during the week of the wedding, since part of their choosing a destination wedding was to be able to have everyone together, relaxing for that whole week.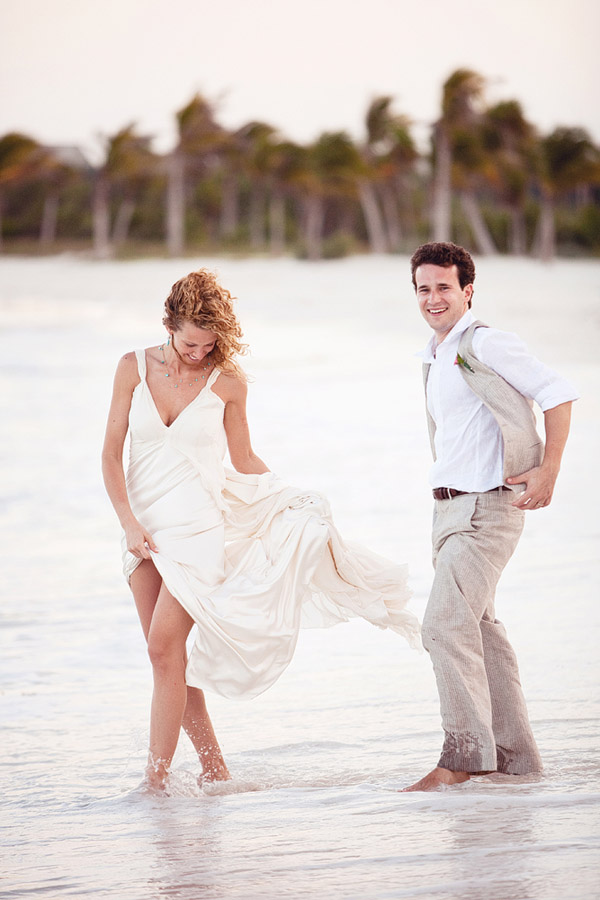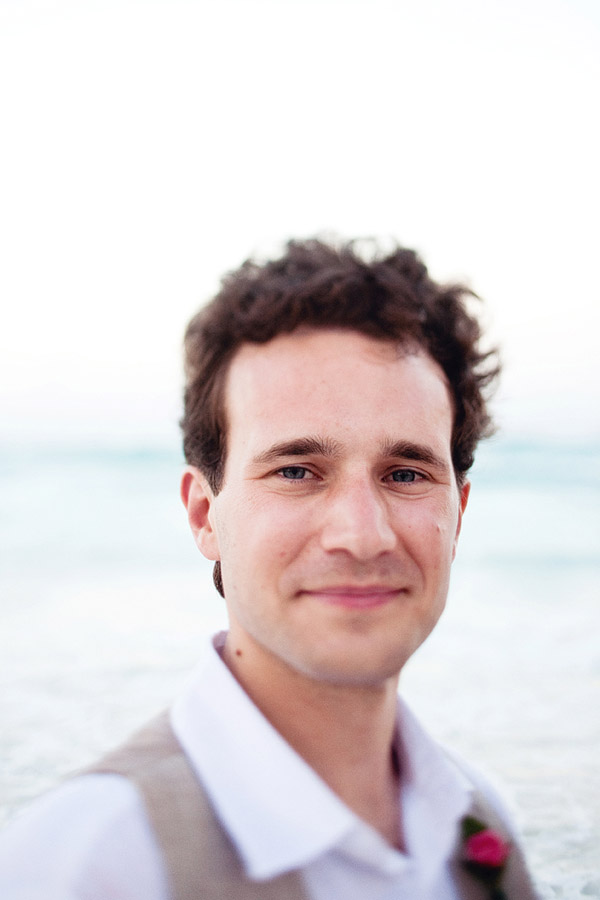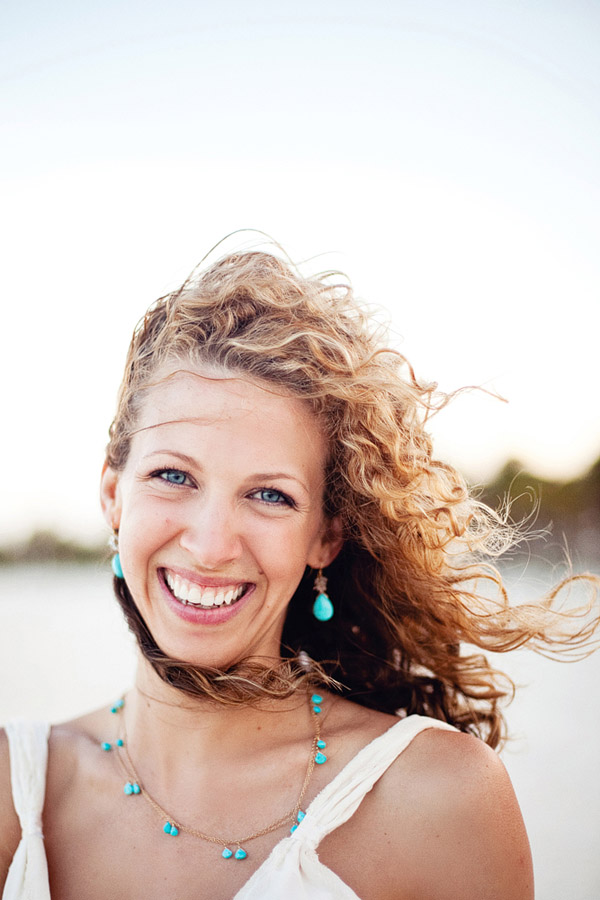 Junebug: How did the locations available to you affect the type of images you shot and how you shot them?
Melia: We shot portraits on the beach as the sun was going down, but on that coast of Mexico the sun does not set over the water, so we had some lovely soft light which combined beautifully with the white sand and aqua water. The sea breeze blowing through the bride's blond curls was a bonus! I loved how this wedding was a mostly barefoot affair.
Junebug: What kind of equipment did you use while shooting this wedding?
Melia: Just my usual Canon prime lenses for the most part, and a flash or two tied to a palm tree at night.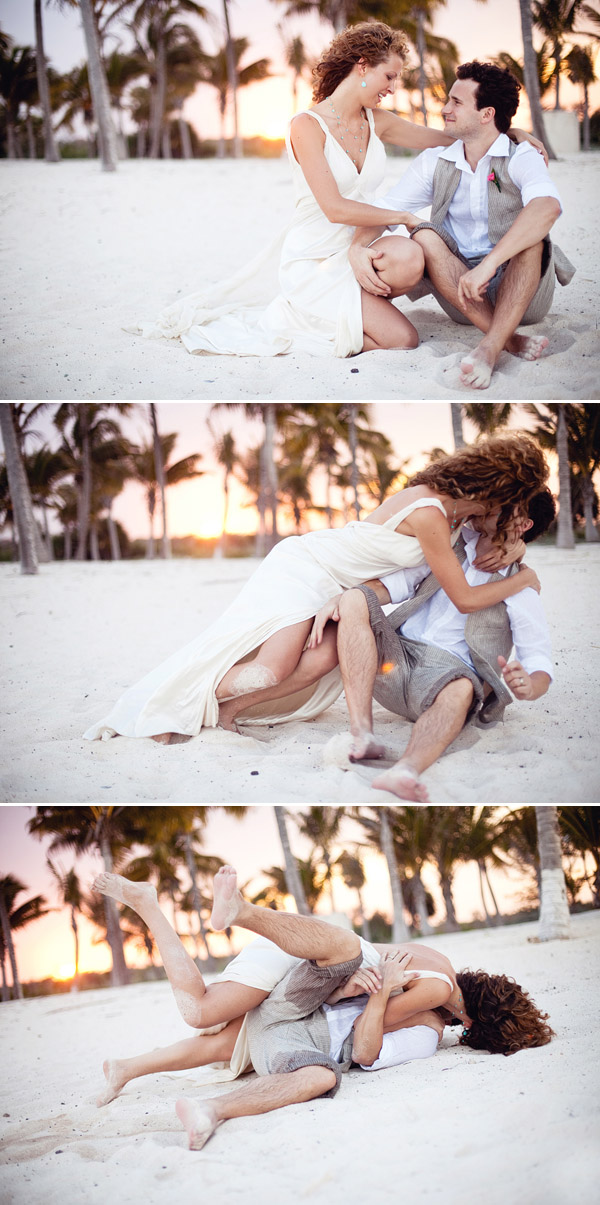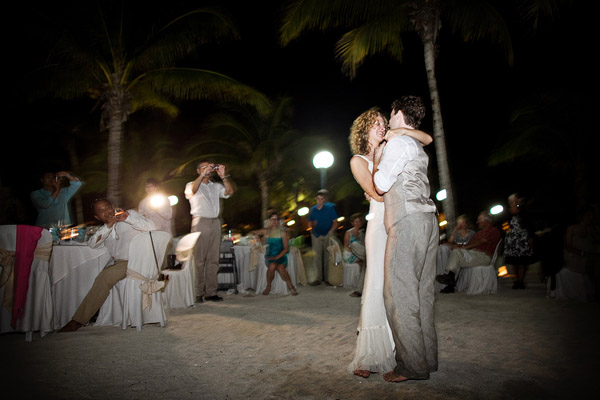 Thank you so much for sharing your wedding with us Vanessa and Justin!
To learn about all of the wedding professionals who brought this wedding to life, be sure to visit our Real Wedding library!
To learn more about Lucida Photography and to find the perfect wedding photographer for your own wedding day, don't miss our World's Best Wedding Photographers Hotlist! And check out Lucida's gorgeous Pacific Northwest Day-After Wedding Shoot today on What Junebug Loves!