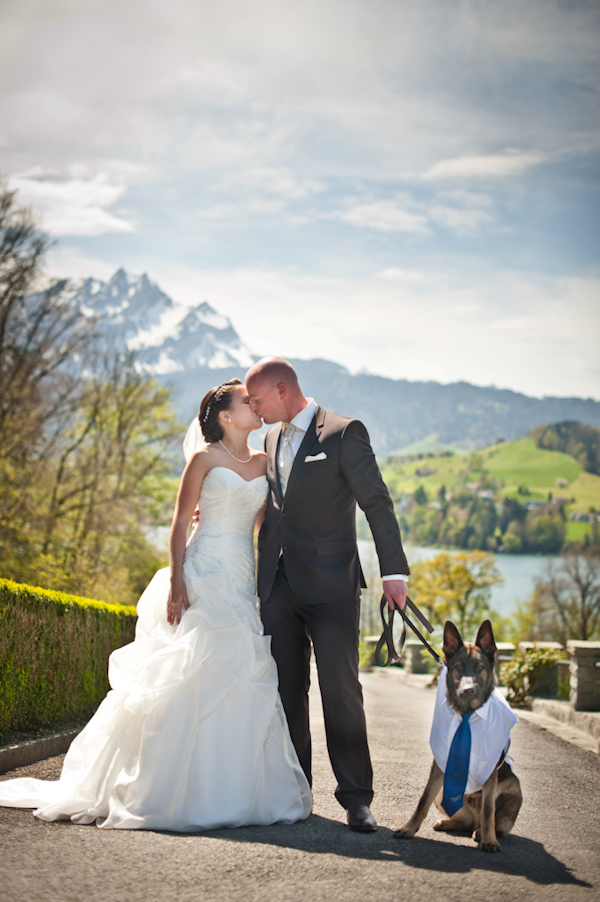 The Newlyweds: Yvonne and Pascal
The Wedding: 4.28.12 – Meggenhorn Castle – Meggen, Switzerland
The Photographer: Magnus Bogucki
What three adjectives best describe your wedding? Breathtaking, amazing, joyful. Simply the perfect day!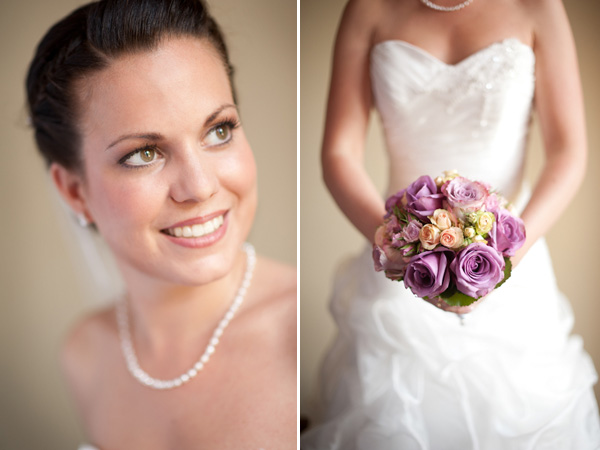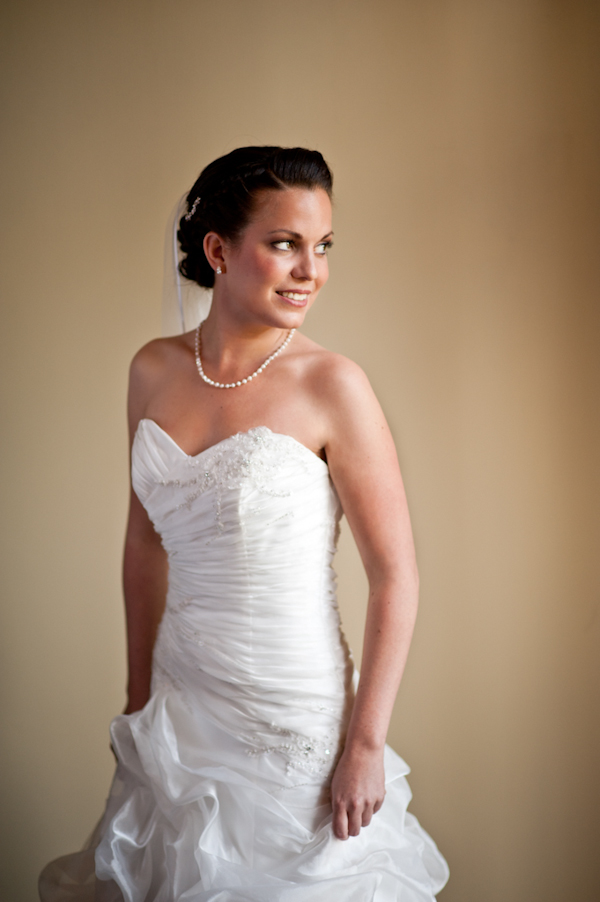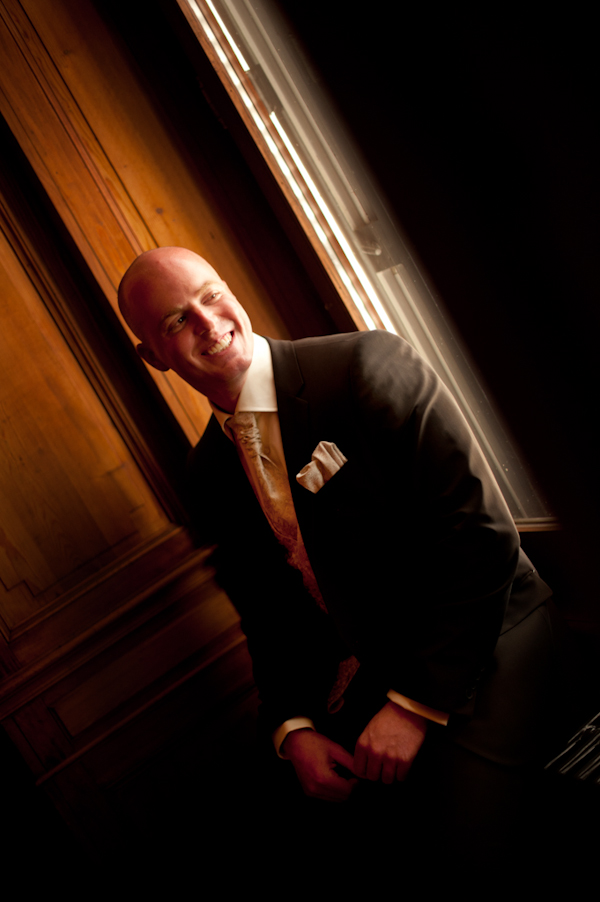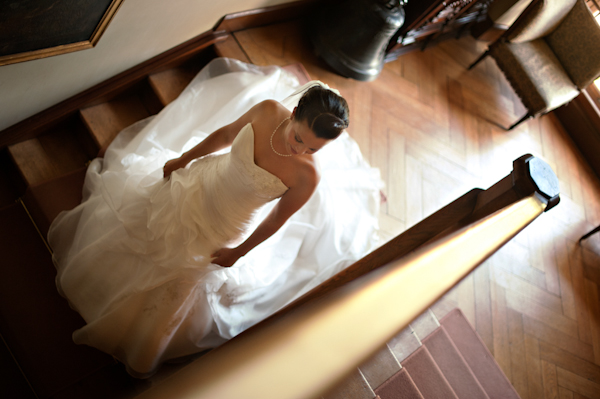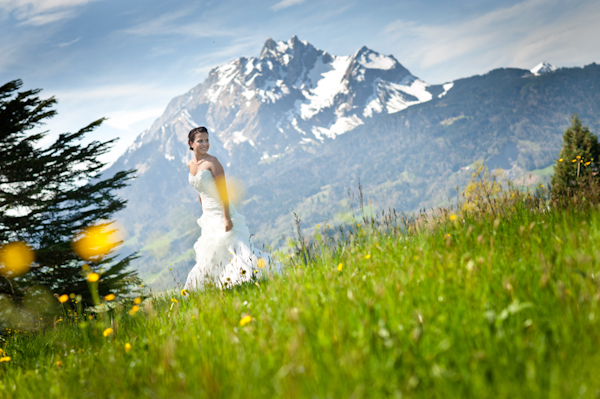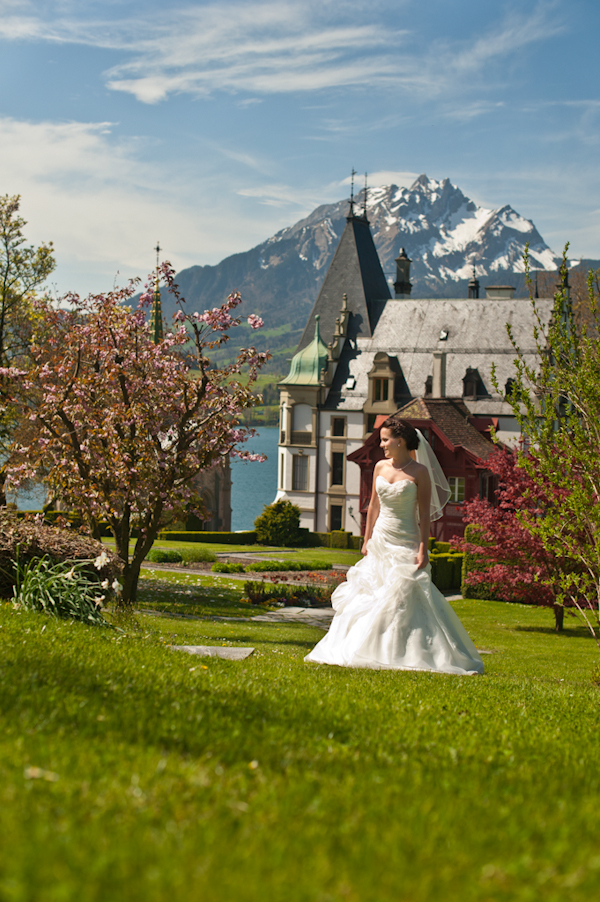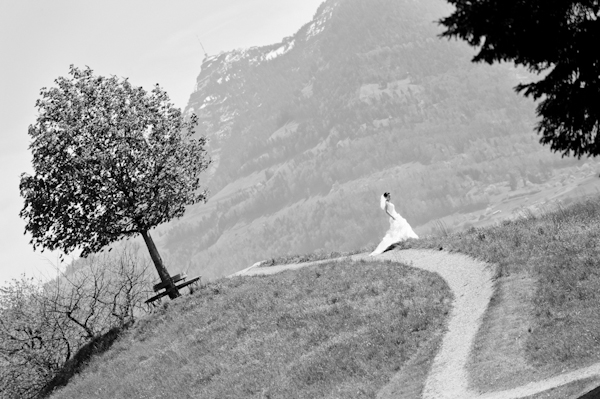 What were your main goals in your wedding planning? We both always wanted to get married outside, under the free, blue sky, not in a chapel or church. That's why we chose a beautiful little castle as our wedding location. The patio, with it's astonishing view towards the lake and mountains was exactly what we'd been looking for. Luckily the weather was fantastic. We had 80 ° Fahrenheit and a lot of sunshine throughout the whole day. Besides that, one of our main goals was to make sure that all guests felt comfortable and welcomed.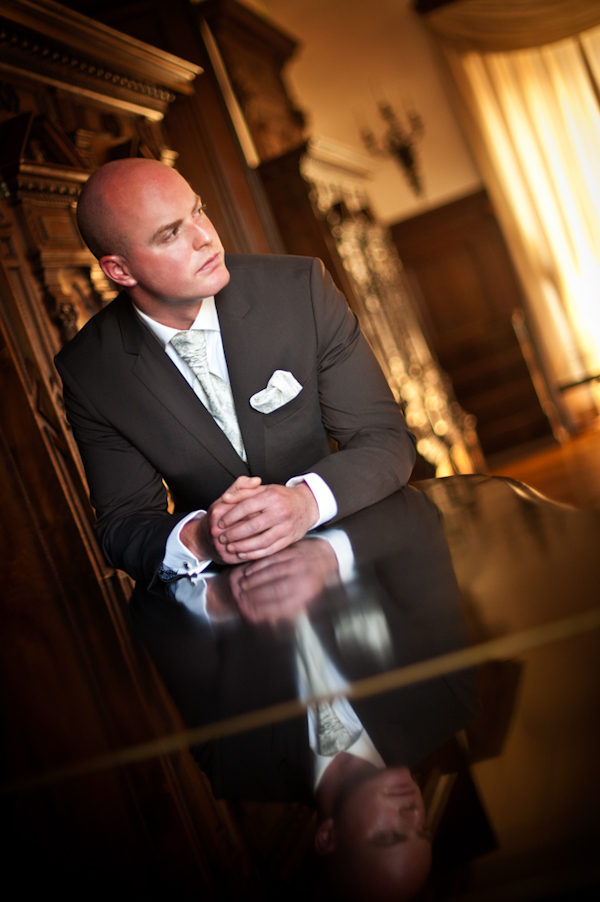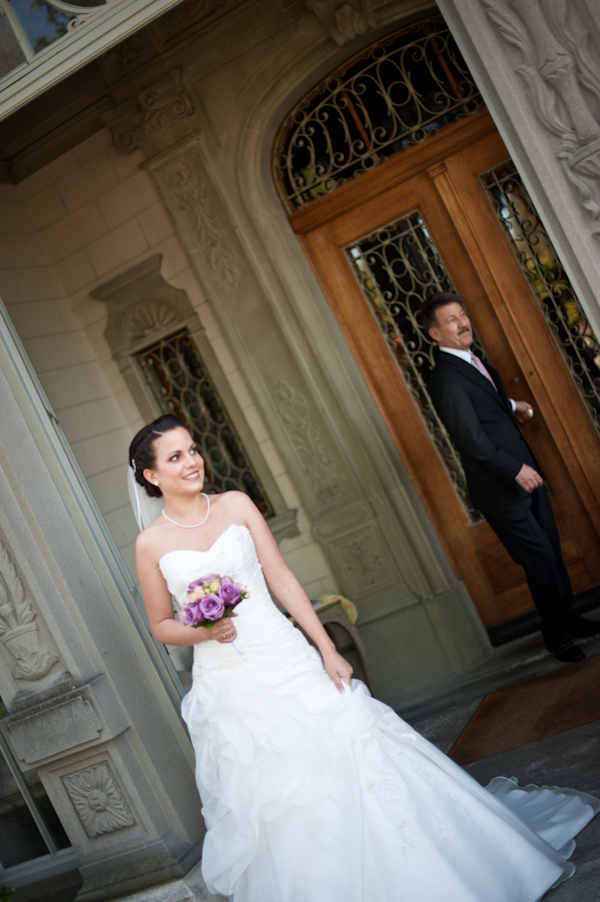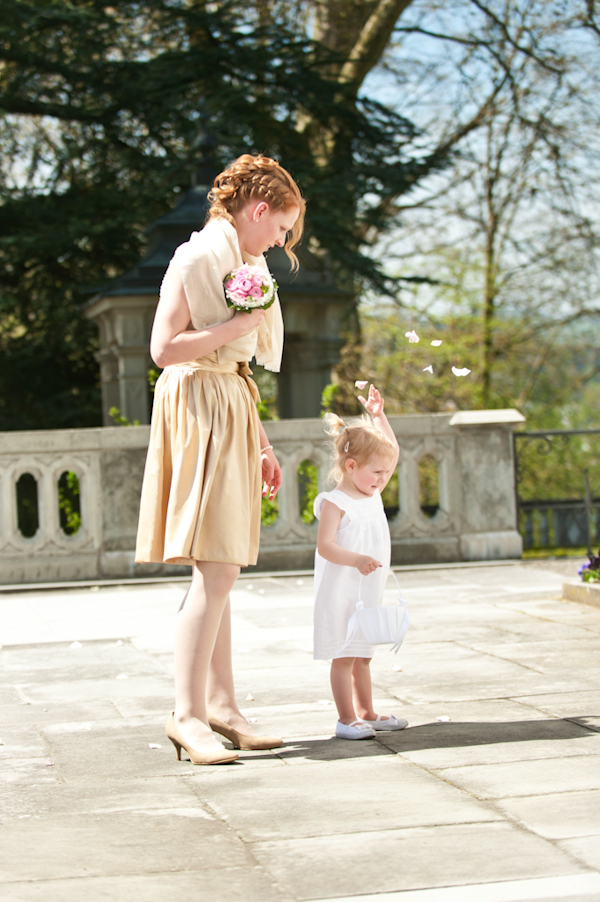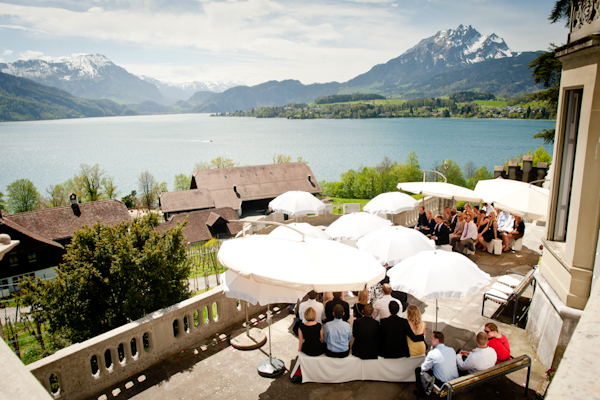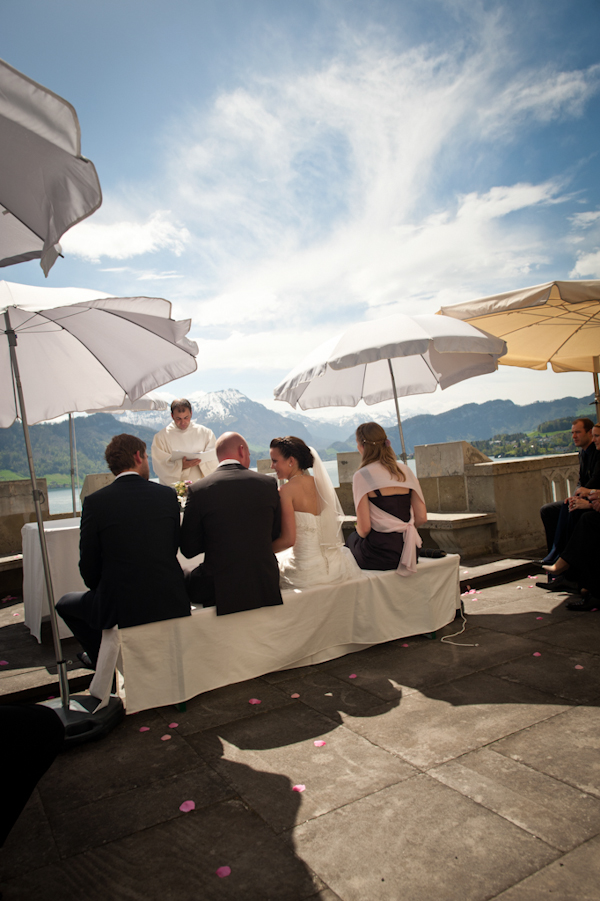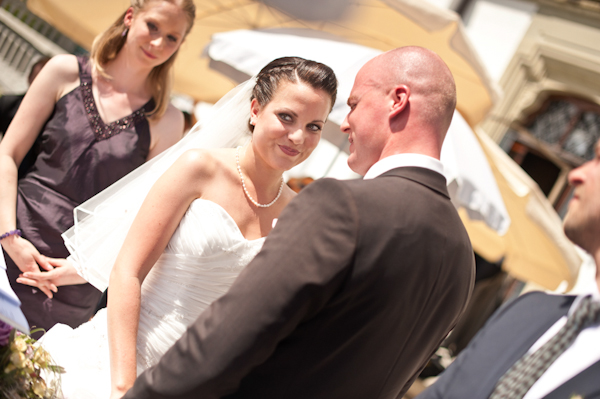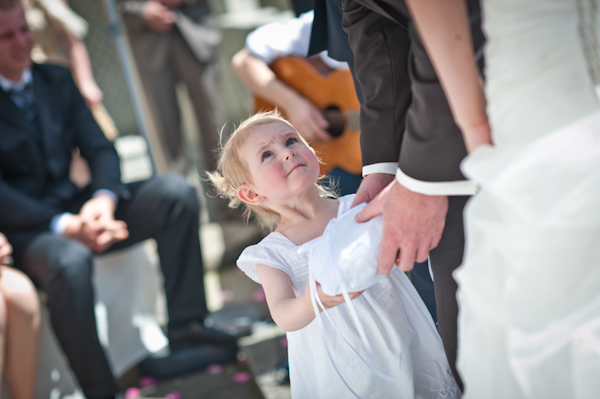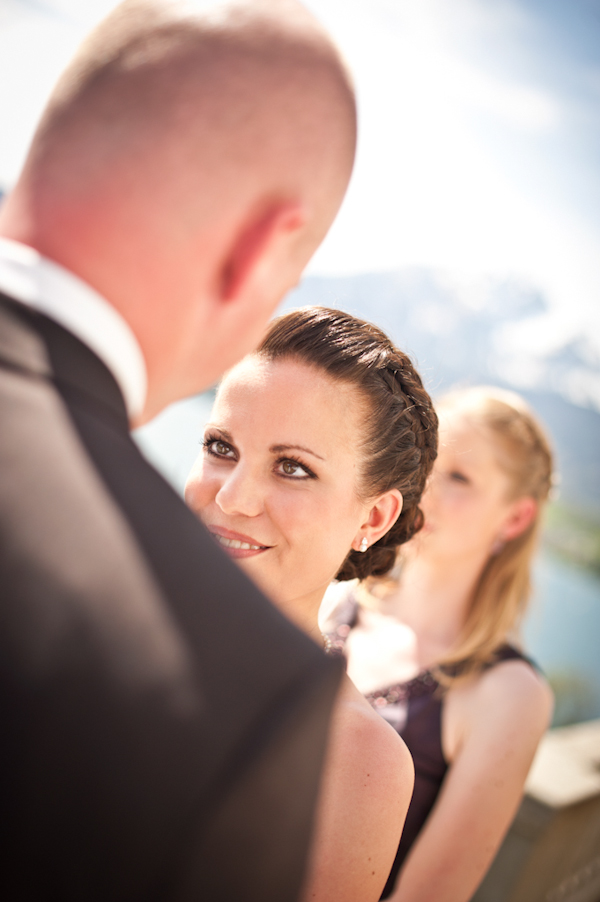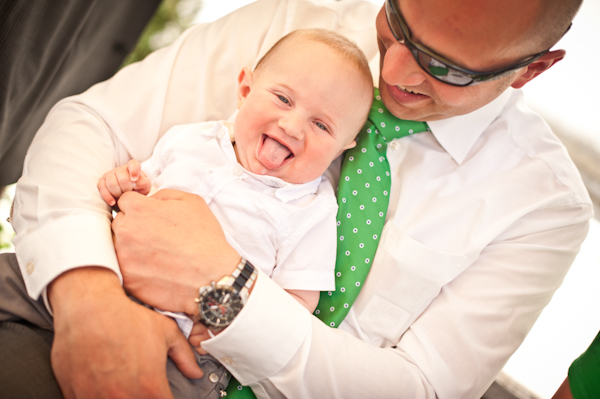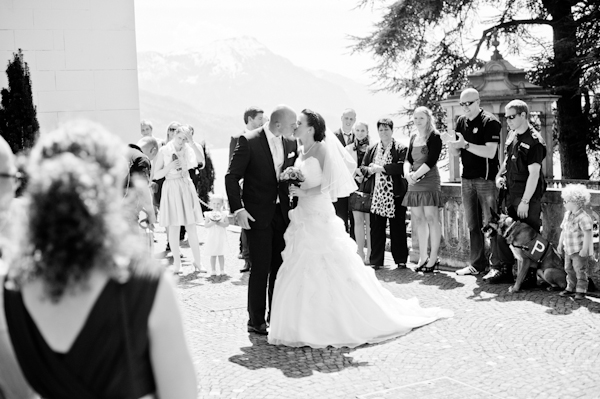 Looking back, what are the moments, decisions or memories that you love the most about your wedding? The ceremony on the patio of the castle was very emotional to both of us. Also walking down the allee with my dad was a very special moment to me, because I could see Pascal waiting excited and many of our family members and friends had tears rolling down their faces. Another moment we still love a lot and keep close in our memory is when we went down to the lake to put lanterns on the water and every guest individually wished for something special for the future of us as a bridal couple. It was extremely romantic! And of course the first dance was also one of the highlights of our wedding. We danced to the song "Better Together" by Jack Johnson. The guests stood around us in a big circle, all of them had candles in their hands or were blowing bubbles.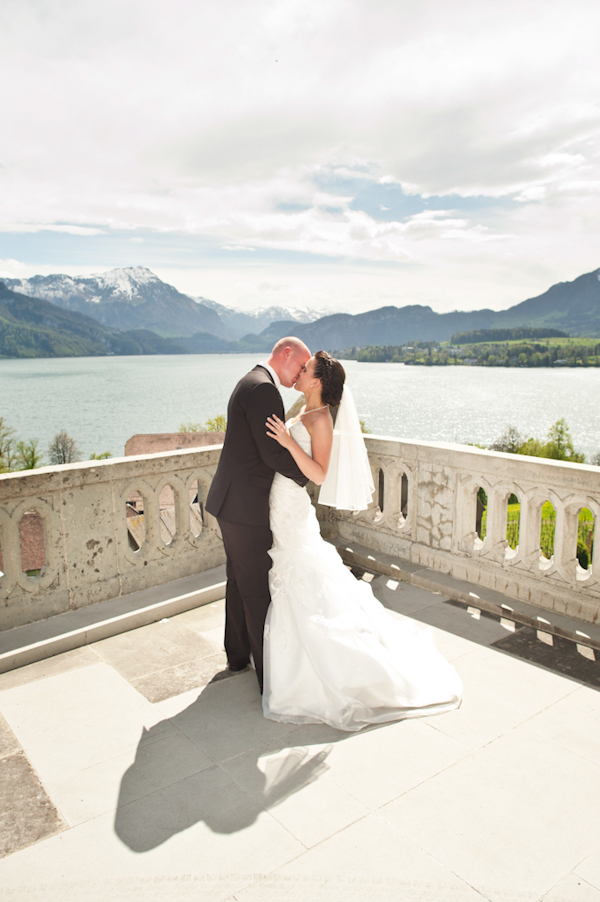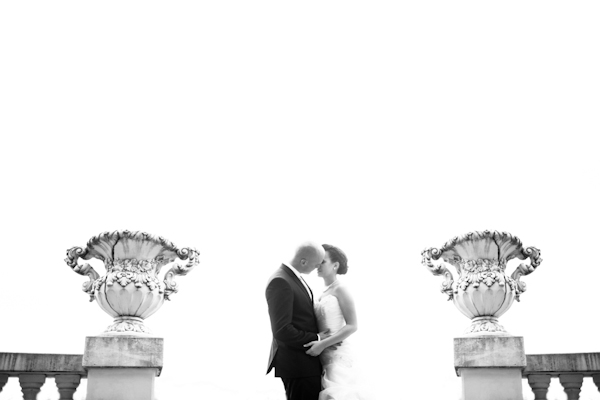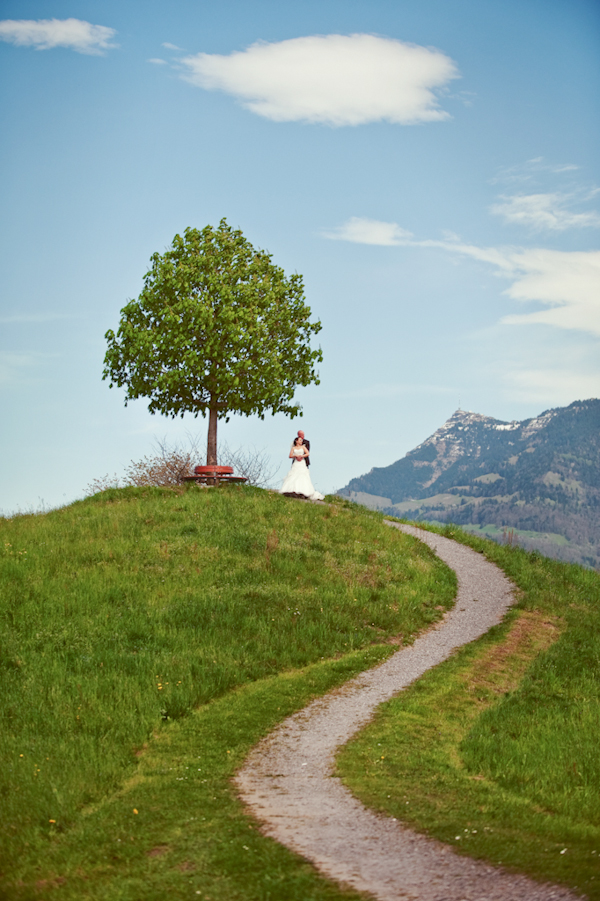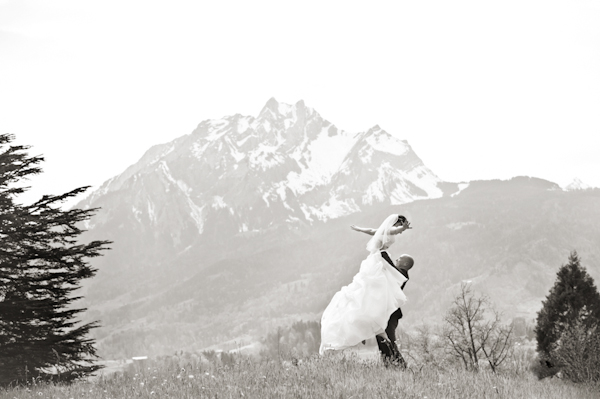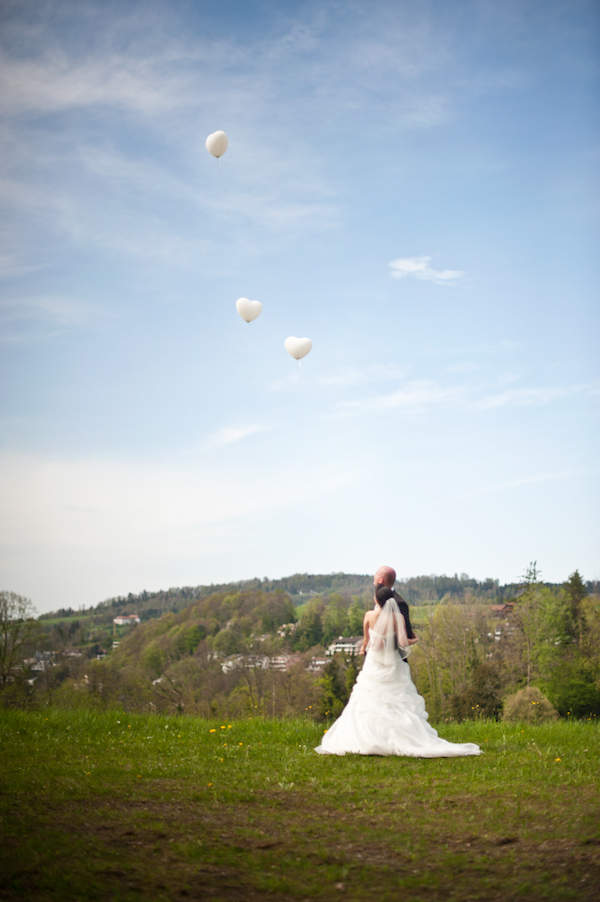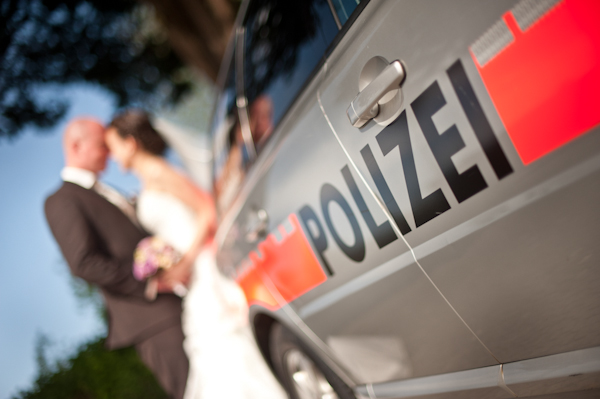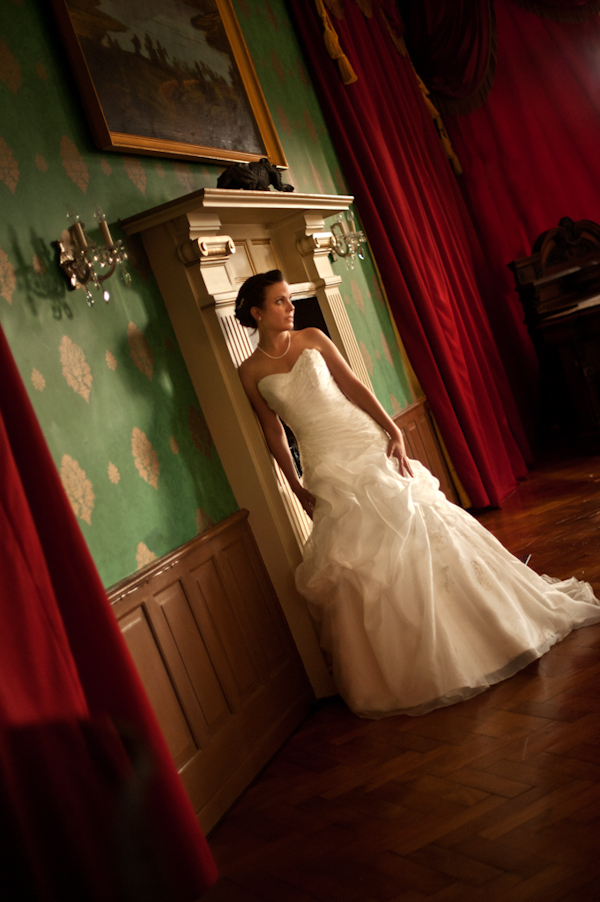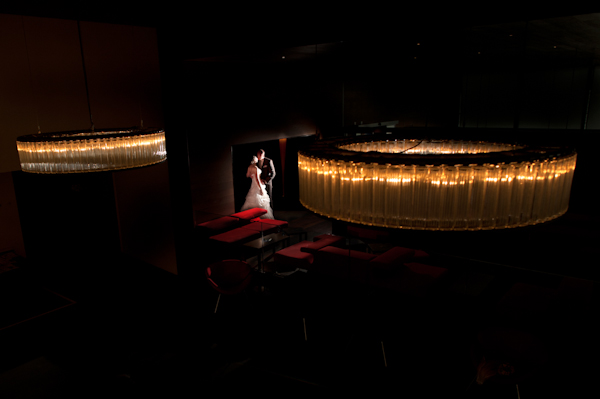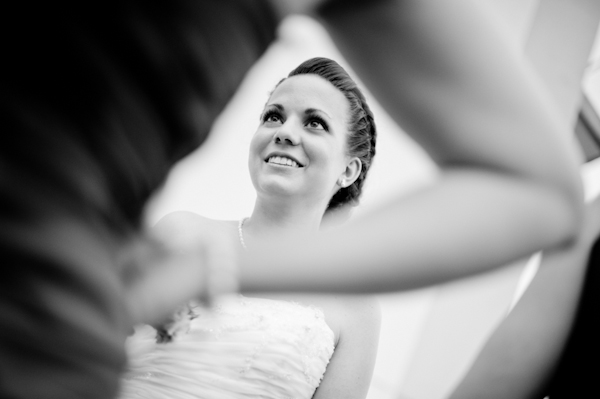 What did you like best about working with your photographer? Magnus is a very down-to-earth guy and easy to work with. He is an extremely talented photographer, with a brilliant eye for interesting light/shadow combinations, just one of a kind! We couldn't have asked for more beautiful pictures than he was able to take of us. Neither Pascal nor myself had any experience with a professional photographer so we are very impressed by the outcome. Besides having the beautiful pictures which let us relive all the memories from our wedding day, we felt very comfortable having Magnus share that day with us. He is warm-hearted, obliging, upfront, communicative, but also very professional and kept himself in the background.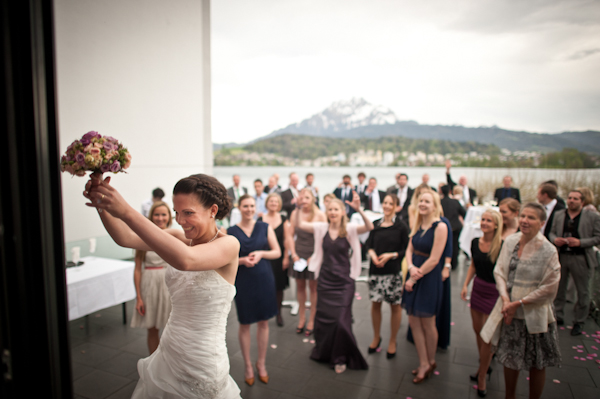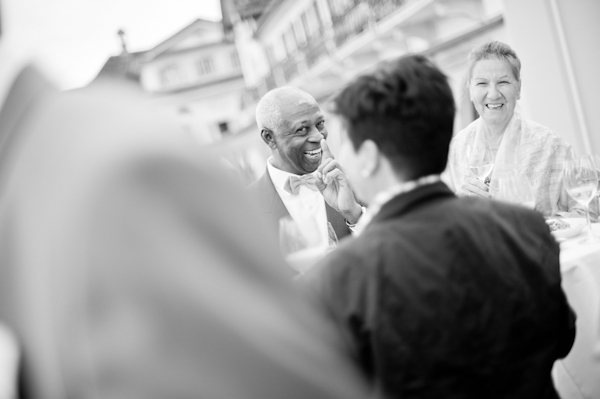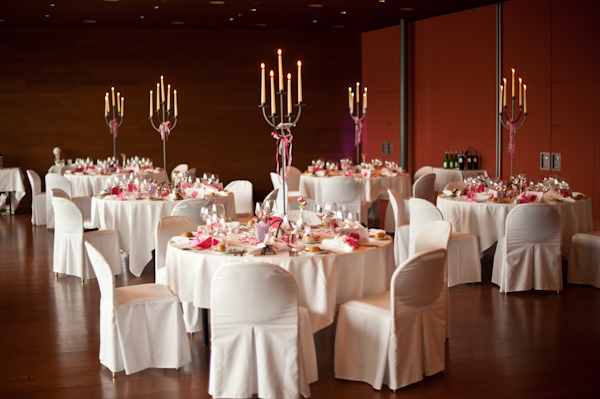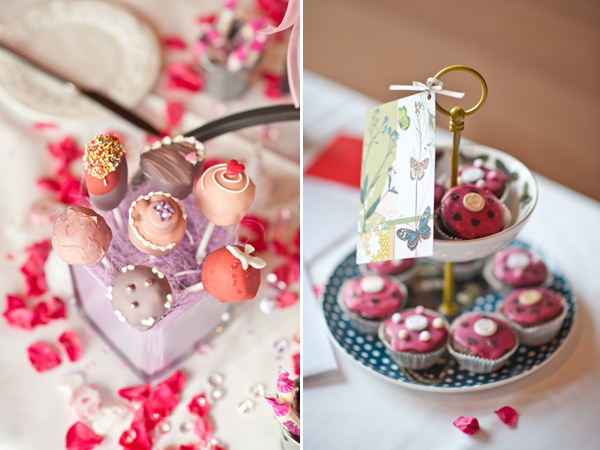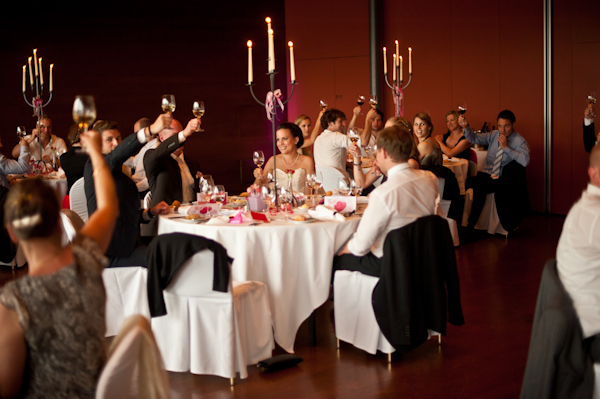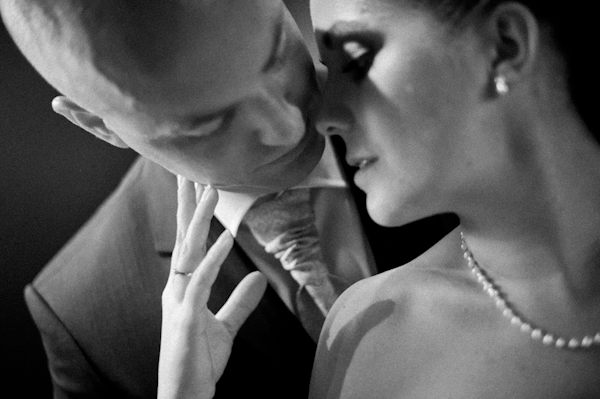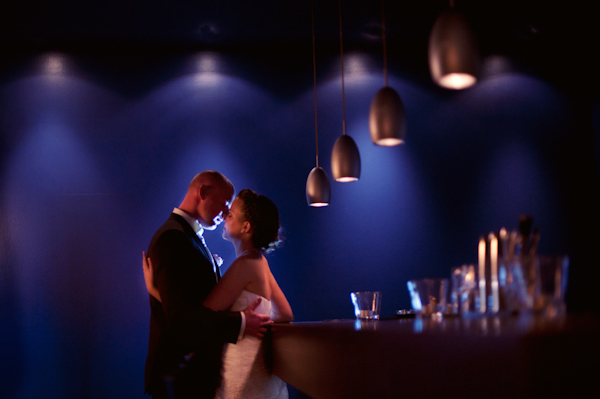 The Wedding Team:
Photography: Magnus Bogucki
Wedding Location: Meggenhorn Schloss (Castle of Meggenhorn) and Hotel Seeburg
Wedding Planner: Sonja Schnüriger
Caterer: Manuela and Beat Bryner, and the chef of Restaurant Alexander at the Hotel Seeburg
Florist: Stephanie Heberling of Villa Florale
Wedding Dress: Isabel de Mestre
Ring: Furrer & Jacot
Cake: Ulrike Abels of Sweet Treat
Decoration: Kissloud
Music: Levin Deger
DJ: Sergio Malatesta
Thanks so much for sharing your wedding with us Yvonne and Pascal, and thank you Magnus for the gorgeous photos with us!