One of the oh-so-many reasons that I love weddings is watching as two cultures and lives become part of one big happy family. Victoria and Ian's wedding was a brilliant melding of both Lithuanian and British traditions, and with lovebirds floating through the decor, kissing galore, and stunning photos by Marianne Taylor Photography; what's not to love?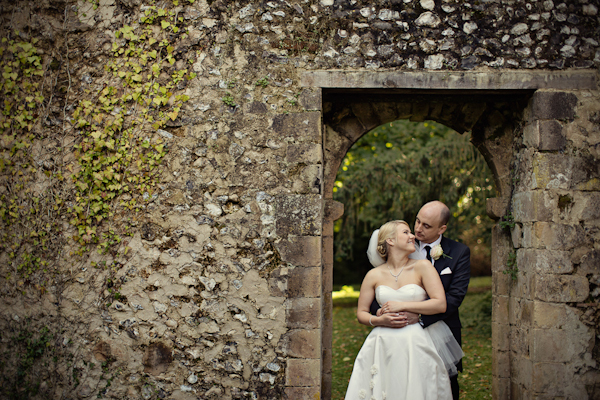 The Couple: Victoria and Ian
The Wedding: St Peters Church and Lainston House Hotel, Winchester, Hampshire, England
The Photographer: Marianne Taylor
Junebug: What are some adjectives that best describe your wedding?
Victoria and Ian: Intimate, unifying, unforgettable, stylish, elegant, traditional Lithuanian and English, mesmerizing.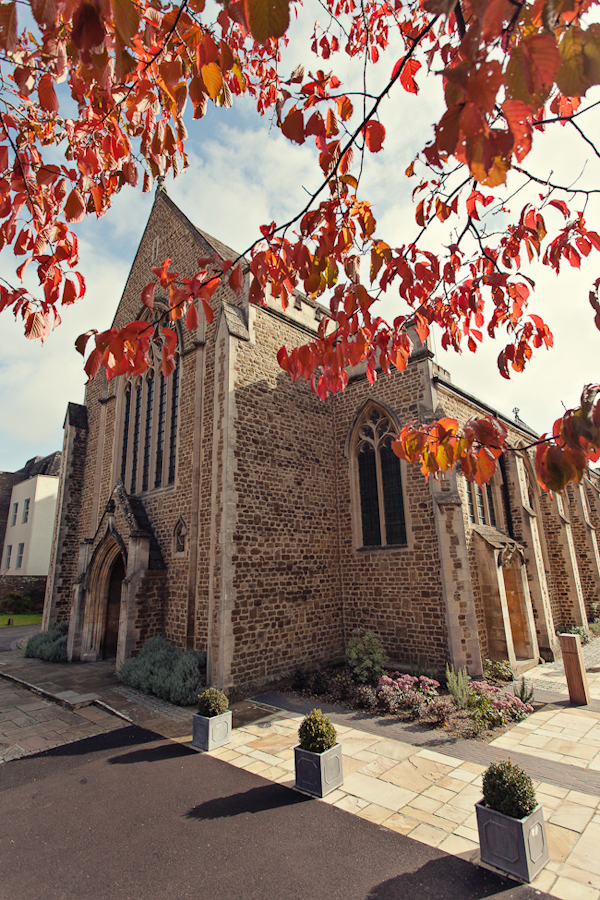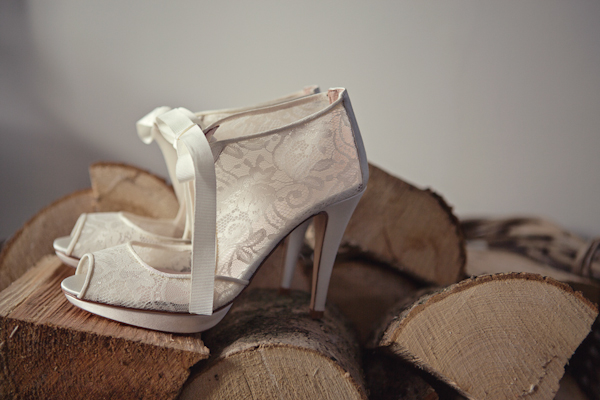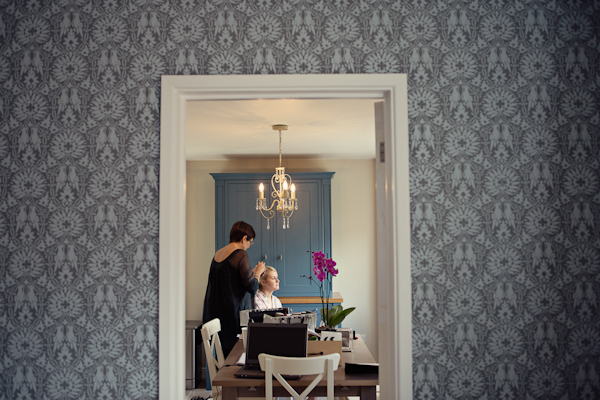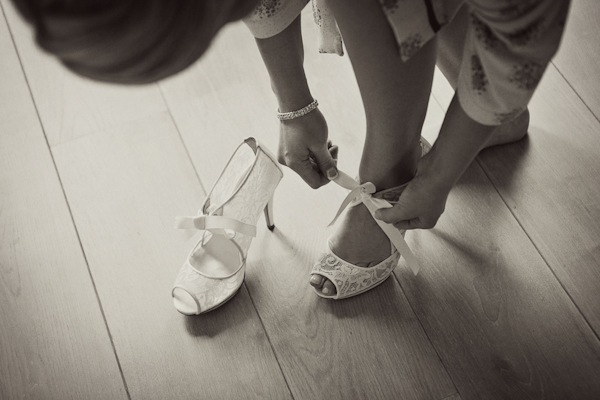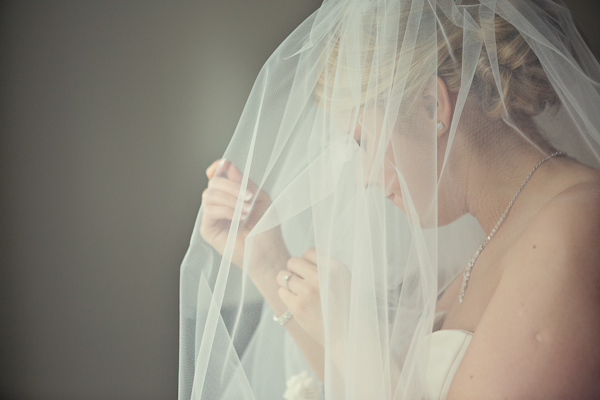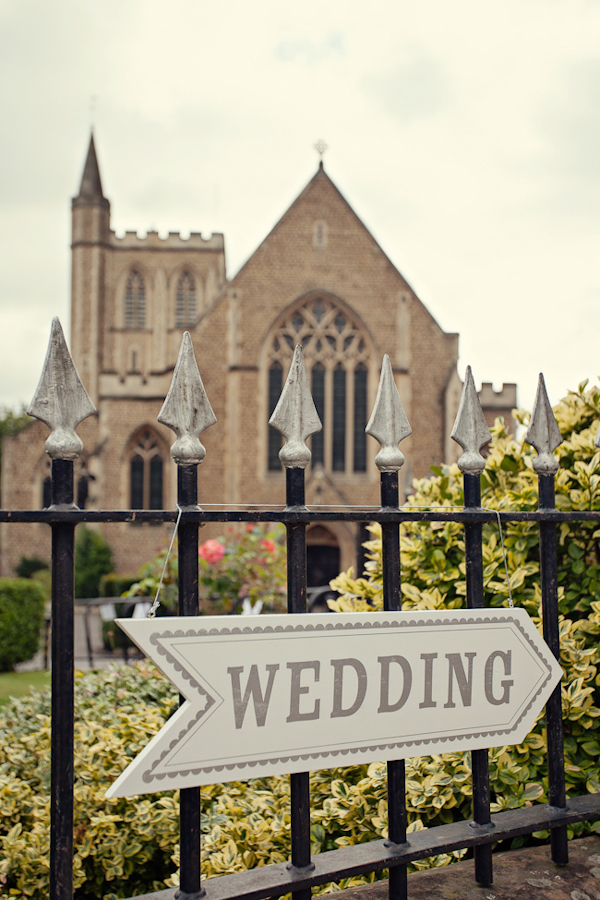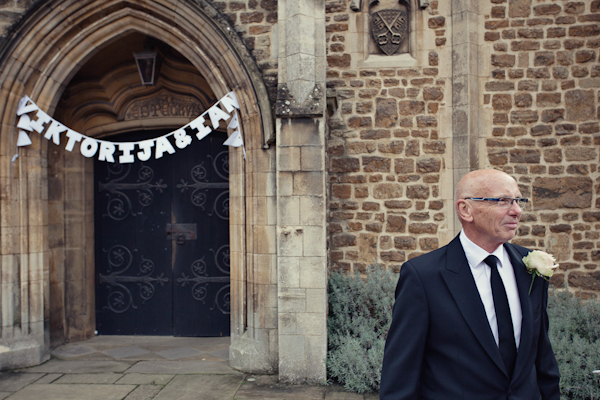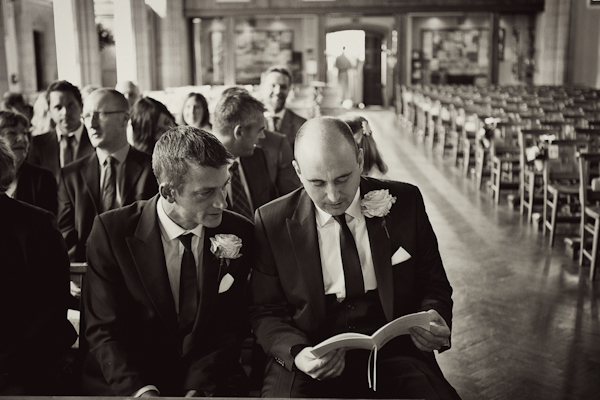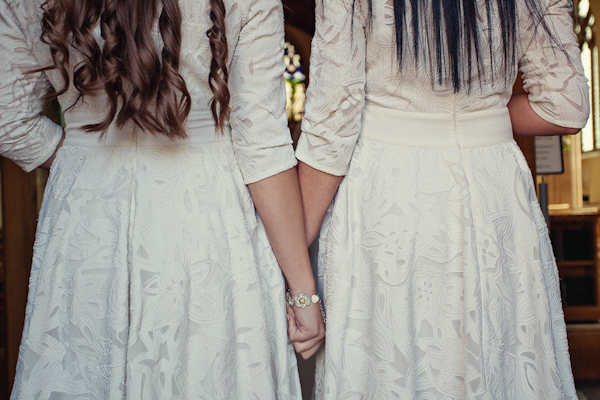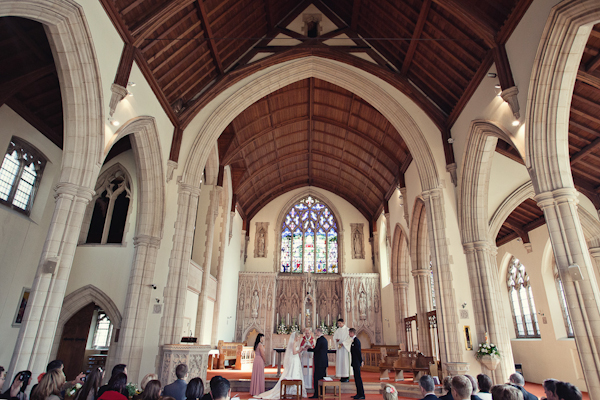 Junebug: What inspired your personal wedding style, and how did you incorporate your style and personalities into your big day?
Victoria and Ian: It was a story of two lovebirds – thats how we imagined our theme of the wedding. We have always found it amazing that we had to travel thousands of miles to meet each other; but we didn't choose travel as a theme because it isnt just travel…more importantly, it's love. As a combination of love and travel, we thought birds were a rather cute symbol: they're free and beautiful (like love), and they get to travel, too! We had birds on display everywhere, as well as flowers with birdcages and favors that were made in Lithuania and sung when you put water in them and blew.
It was very important for the wedding to represent two cultures, two countries and the connection between them, and of course, us as a couple. Being from Lithuania, I brought some fun Lithuanian traditions to the English wedding, like the groom carrying the bride over the bridge to symbolize the connection of our marriage. Then our parents greeted us at the reception with a tray of water, bread and salt, all of which has a deeper meaning. The black rye bread, to this day, is a Lithuanian expression of friendship and wishes wealth and a successful life on the couple – in the past, it was also a considered symbol of connection, and so it made sense for the bride and groom to start their marriage with a slice of bread. The breaking of the bread and sharing it symbolizes the forging of close family ties. The salt, a substance that doesn't rot or go bad, stays as it is: a symbol of eternity. It's considered to be magical protection against any external negative influence. Lastly, the water symoblizes birth, spiritual strength, endurance, and resistance to life' hardhips and temptations. Water is a purifier, and also represents fertility.
One thing is certain: there was plenty of vodka on the tables! There's a Lithuanian wedding song that the guests and wedding party can sing to encourage the bride and groom to kiss – making that bitter vodka a little sweeter! A Lithuanian bride, shy and conservative, refuses to kiss her groom in the beginning, and other couples get to show them how it's done. You can't imagine how brave everyone gets after a few shots of vodka – plenty of guests were wanting to show us an example!
While I loved being able to showcase my Lithuania heritage, we also love London where Ian is originally from. We had a red bus and a black cab to represent his background too. We tried really hard to not leave anything or anyone out – so everything was in both languages: the website, the orders of service, the menus, the notes. We even had music from both countries for all ages! I think it is important to make everyone welcome and included – thats what makes the day. There were plenty of moments when we could share our love just two of us, and plenty of moments with our closest family and friends. To us – it was perfect!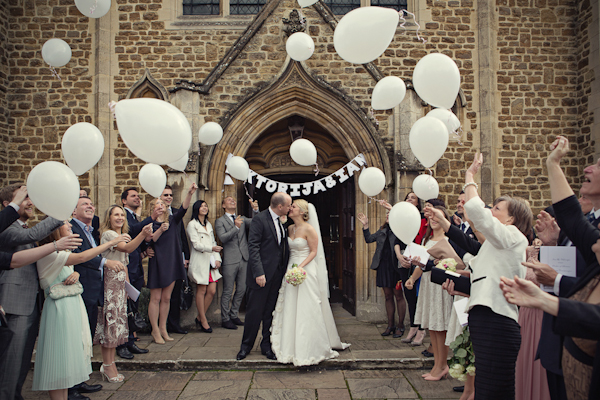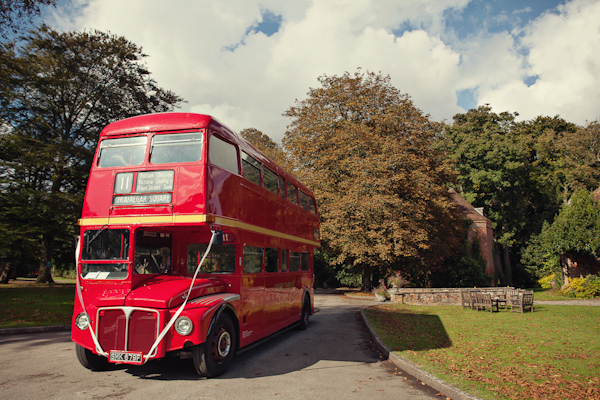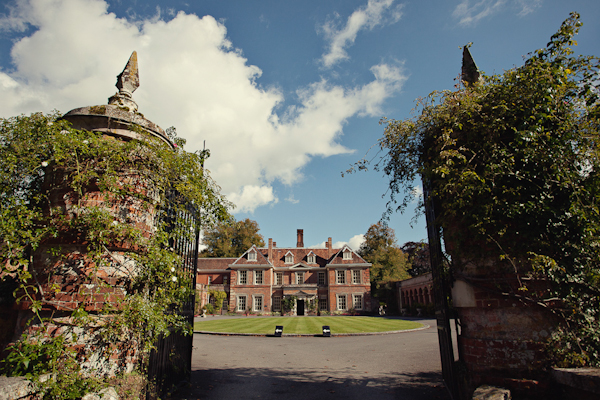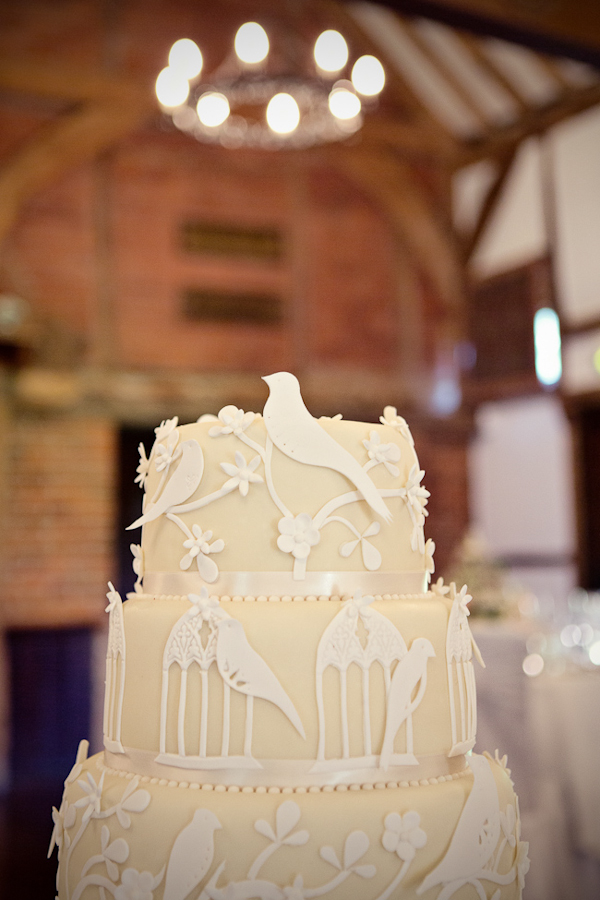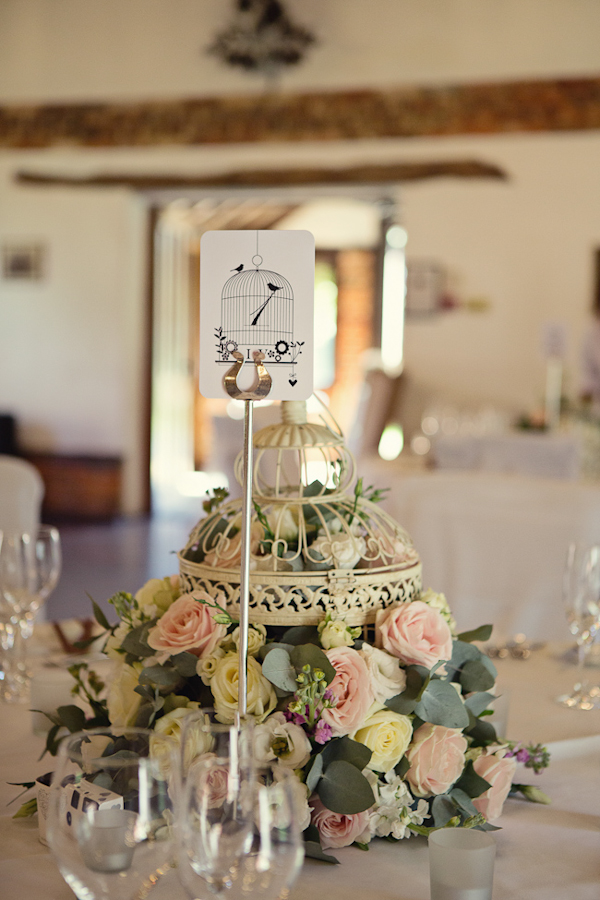 Junebug: Looking back, what are the moments, decisions or memories that you love the most about your wedding?
Victoria and Ian: We definitely made the right choice about Marianne as our photographer! She captured our day beautifully. Honestly, we enjoyed every bit of it, so it's really diffiuclt to pick. But to me, if I could I would like to relive our ceremony again and again. It was so personal, so warm, but also fun. We had the most amazing vicar, Canon Paul Townsend, and thanks to him, it felt very unique and special. My mum giving me away felt special too! We really liked the way we were able to join two cultures, and that guests who spoke different language were welcome here – we were very proud of that. It wasn't just about us, it was about our families and closest friends. All in all, it was a cozy, warm, and fun celebration. The setting and weather also came together to make the day warm and enjoyable – plus the dancing, partying, and drinking that went long into the night.
I was trying to hard not to cry – but Ian's speech was too much for me. He translated almost all it into Lithuanian, and if you didn't know, Lithuanian is one of the most difficult languages to speak. I felt to privileged and special that he went through all of that trouble to pay respect to me and my family – it was amazing.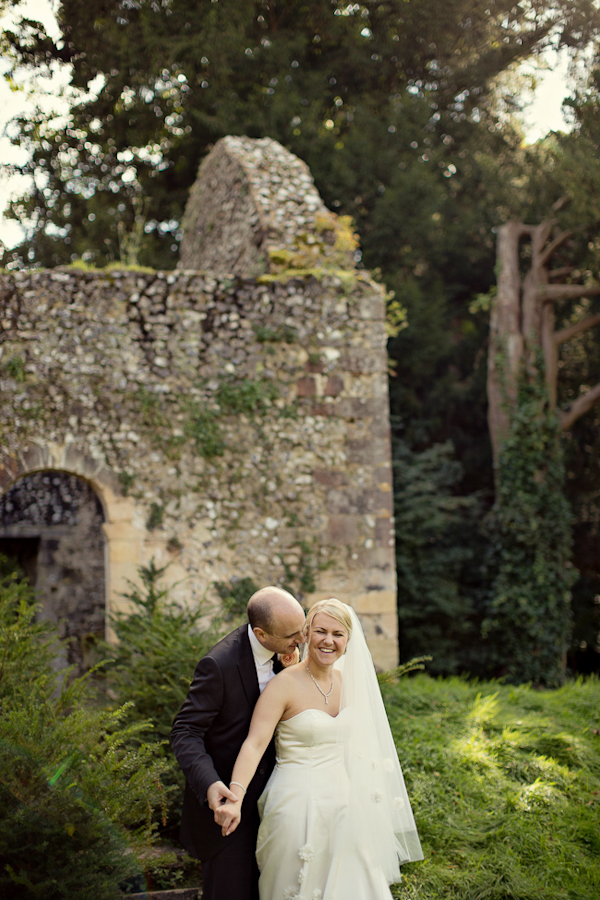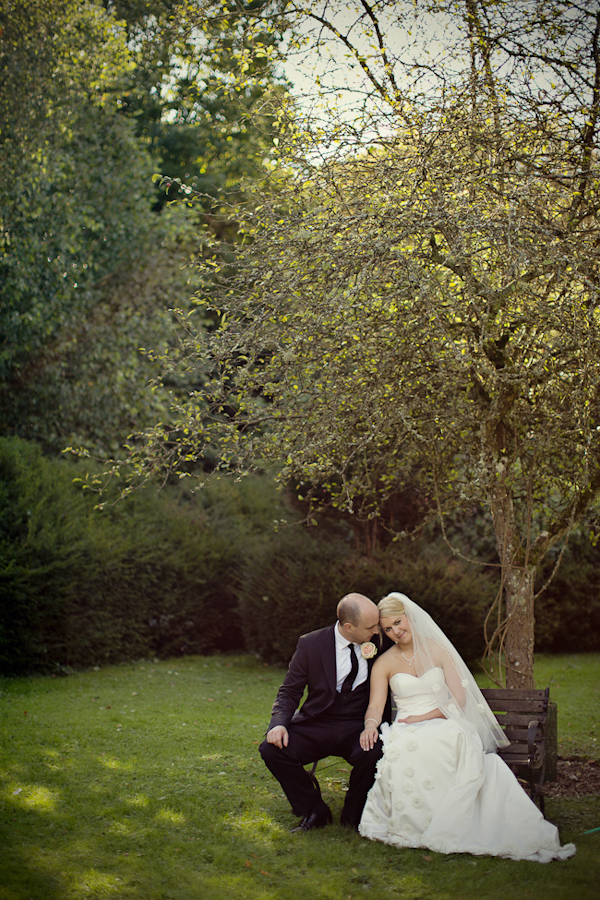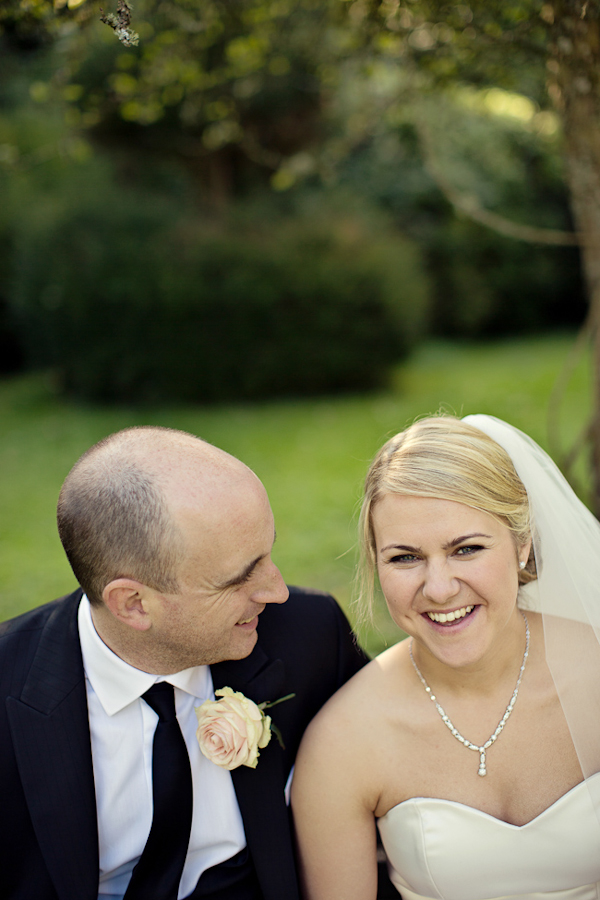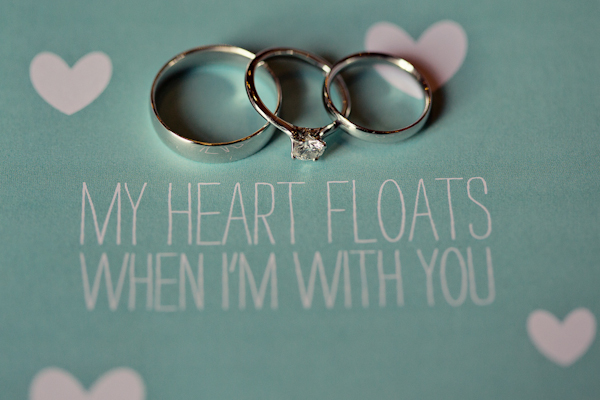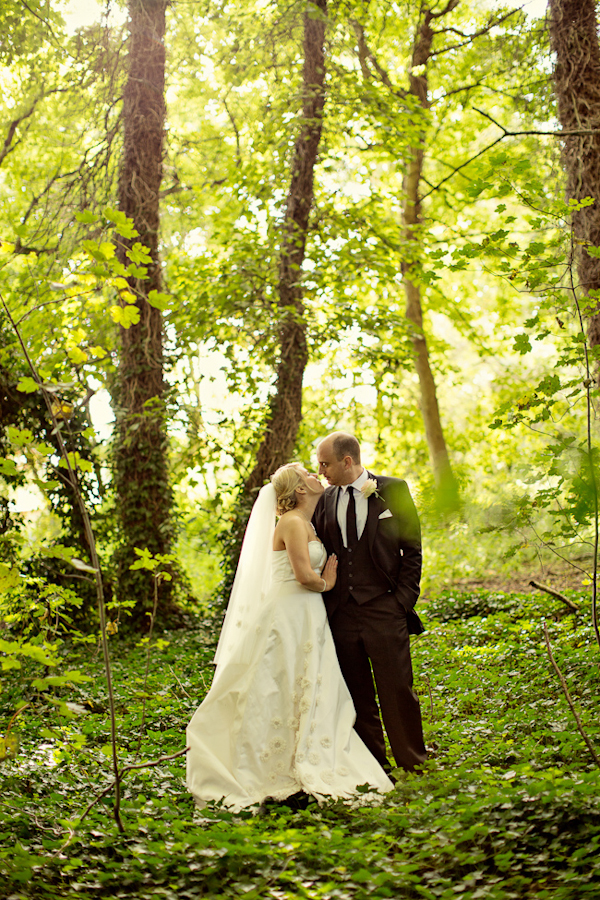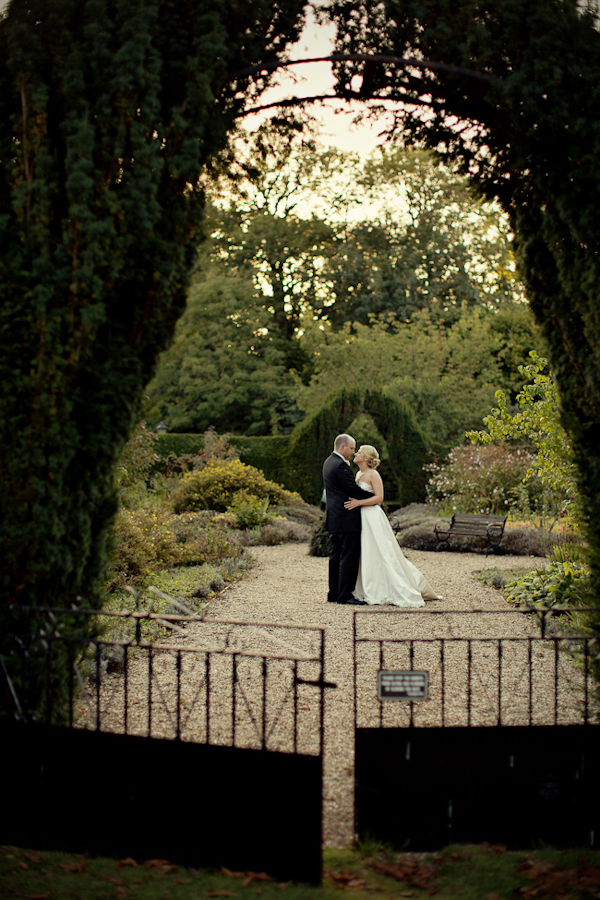 Junebug: What specifically drew you to Marianne Taylor and her imagery?
Victoria and Ian: What attracted us most to Marianne was her personality and the fact that you can see her clearly in her pictures. Her pictures are so warm and its all about the couples feelings on the day of and the emotions of everyone at the wedding. She is very attentive to all the little details, and I'm the same way, so that's another reason why I was drawn to her. I loved the presentation, cards, sweets, magnets, info cards, USB stick….everything. It was so sweet, and it really helped with the preparation for the wedding.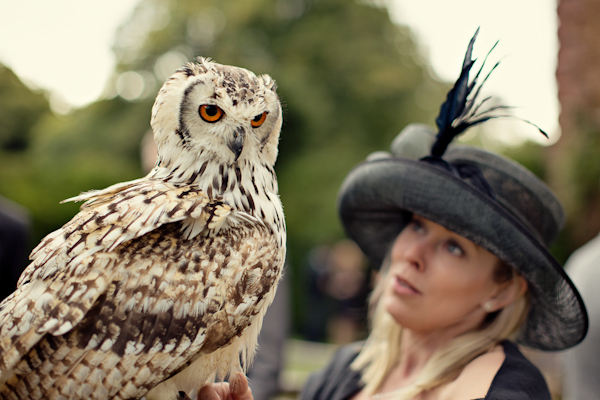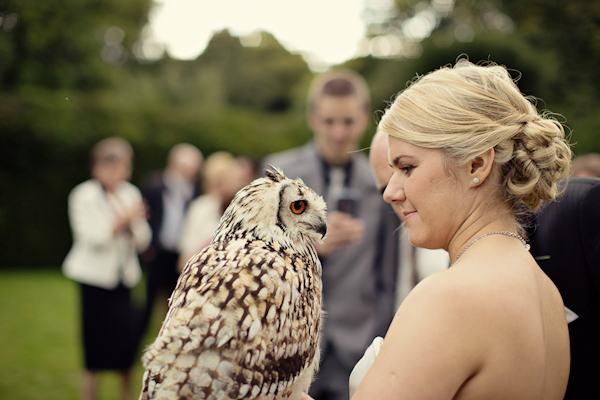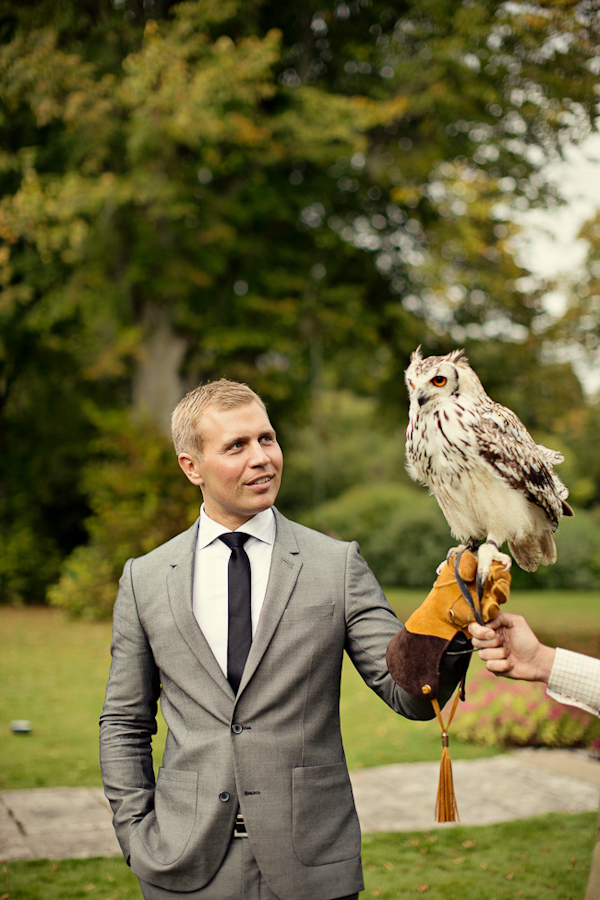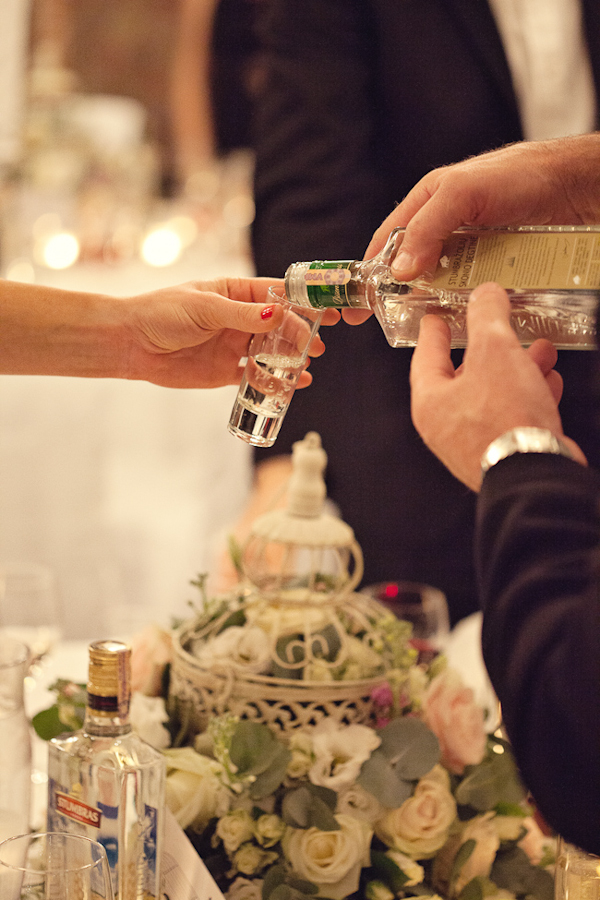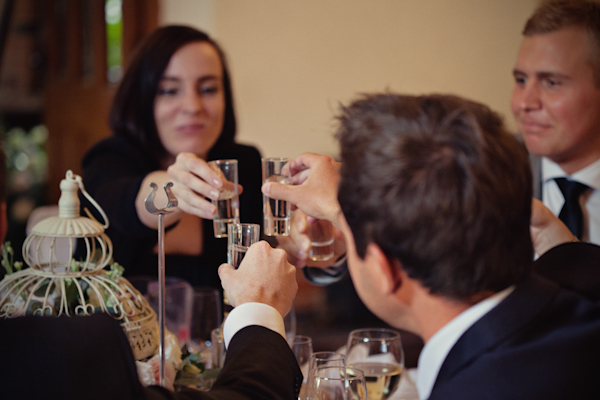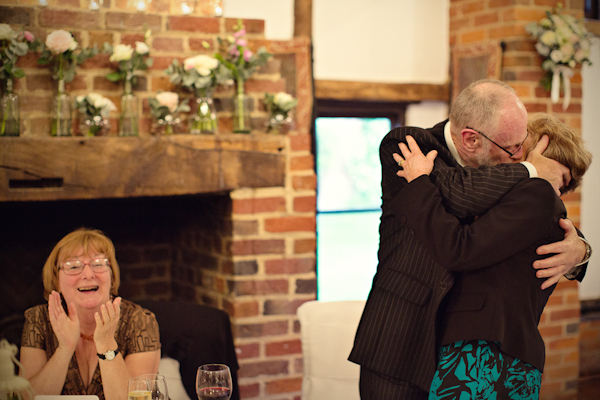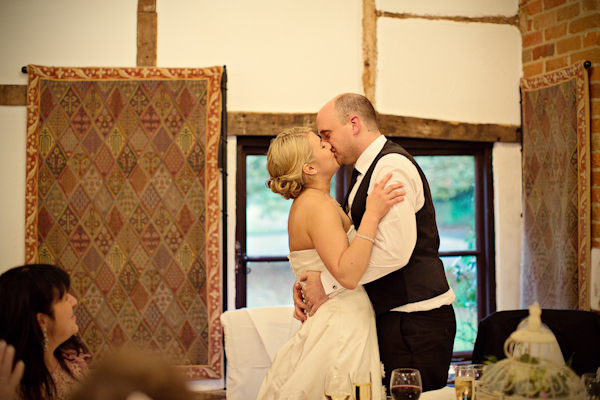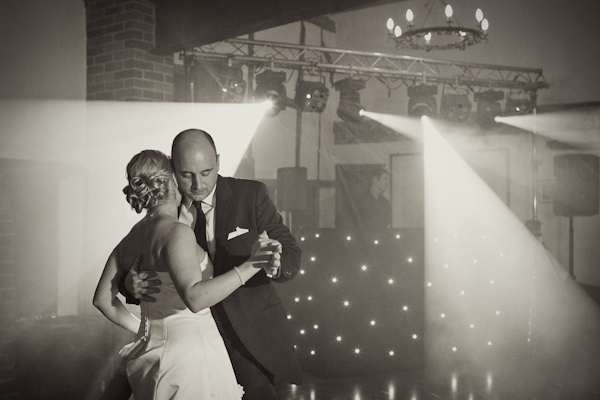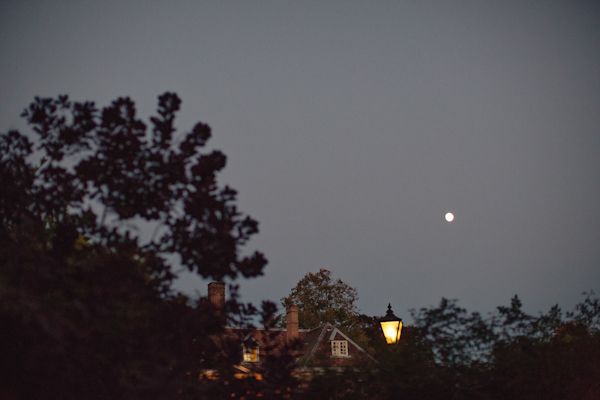 The Wedding Team:
Photographer: Marianne Taylor
Ceremony Venue: St Peters Church, Winchester
Reception Venue & Catering: Lainston House Hotel, Winchester
Officiant: Cannon Paul Townsend
Invitation Designer: Cardlab
Stationary: Paper & Inc.
Florist: Phillipa Craddock
Cake: Reilly Cakes
Wedding Dress: Jan Si Fashion
Bridal Accessories: Shoes – Harriet Wilde; Jewelry – Swarovski
Bridesmaids Apparel & Accessories: Reiss
Groom & Groomsmen Apparel & Accessories: Hugh Harris
Hair: Riot Hair Dressing
Makeup: Made-up
DJ: Wedding Mashers
Transportation: Xelabus
Rings: Jeremy France Jewellers
Thank you, Victoria and Ian, for taking the time to share your beautiful wedding story with us. We wish you both a lifetime of joy and happiness!