High school sweethearts Kirby and Jake wanted their wedding to reflect their style as a couple – classic elegance, with a touch of vintage flair. With top Arizona wedding photographer Harrison Hurwitz on hand, Kirby and Jake hosted the event at the St. Paul's Cultural Center, with a pre-ceremony portrait session at the Yuma Territorial Prison State Historic Park. The whole affair couldn't have been more fitting, or more eloquently documented for these Yuma, Arizona natives!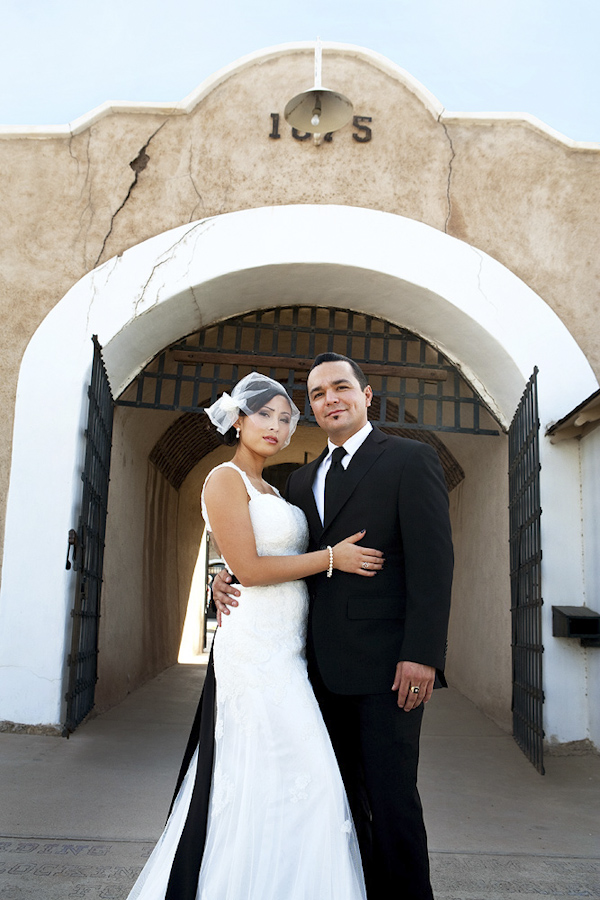 The Newlyweds: Kirby and Jake
Junebug: What were your most important goals in planning your wedding?
Kirby: I wanted our wedding to reflect our style and who WE are, not just me!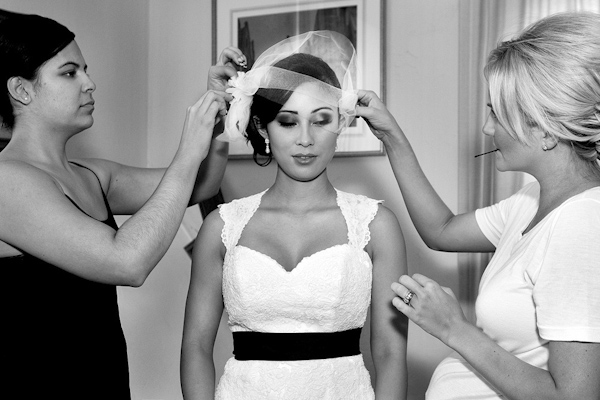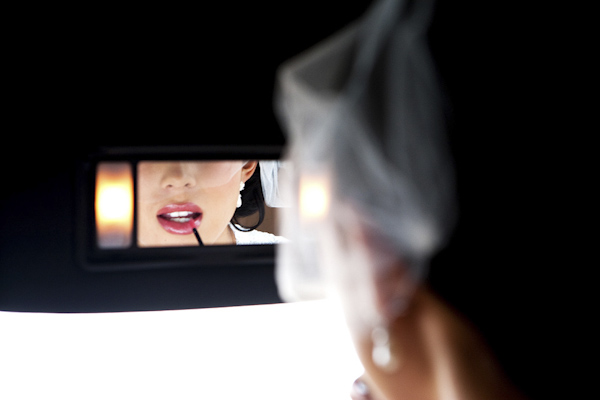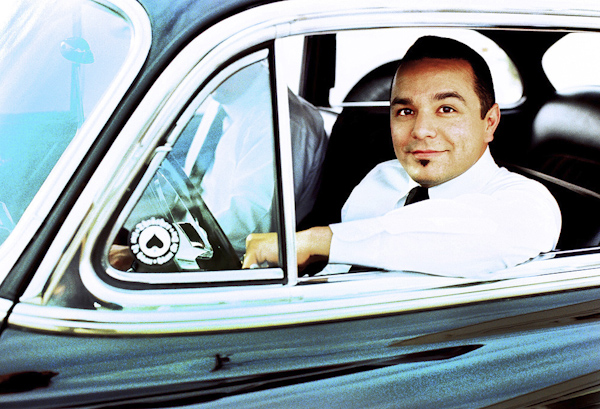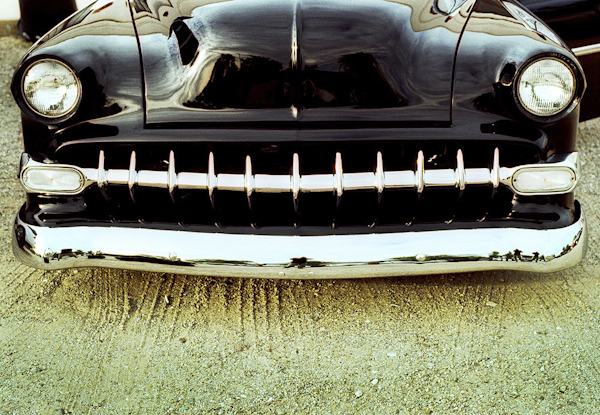 Junebug: How would you describe your personal wedding style?
Kirby and Jake: Classic, simple, elegant, vintage
Junebug: Where did you hold your wedding and reception, and why?
Kirby and Jake: St. Paul's Cultural Center – the church itself is over 100 years old!! It reflects the classic style that Jake and I both love – it just felt like the perfect place for us to share that moment. I also liked that the reception hall was next door, so our guests could immediately go from the ceremony into celebrating without traveling in between.
Junebug: What three adjectives describe your wedding best?
Kirby and Jake: Vintage, fun, casual
Junebug: Is there anything else you would like to share with us about your wedding, your love story or your lives?
Kirby: Jake and I have been friends since we were fifteen years old, and dating since we were eighteen! I love that we're best friends, and high school sweethearts! We had Judge Reeves marry us because he has married several couples in my family, so that was special to share that with him. All of our wedding music was redone by the Vitamin String Quartet – which allowed us to play songs by Led Zeppelin and other bands that we love, and still sound wedding appropriate! We also asked my Aunt Margie to read a bible verse, and my Uncle Richard – who is a dean at the local Catholic church to give us a blessing. During the reception, we served homemade pit BBQ, beans, coleslaw, and freshly-made tortillas for dinner – it was a HUGE success! We kept the drink menu simple and BBQ-appropriate and served keg beer in red cups and wine with other non-alcoholic beverages. I feel like everything was a reflection of the new Mr. & Mrs. Haines – the perfect combination of classy and casual!
Junebug: What were you looking for in a photographer?
Kirby and Jake: We wanted a photographer that would capture moments, not poses – without being too intrusive.
Junebug: What specifically drew you to Harrison Hurwitz and his imagery?
Kirby and Jake: We loved Harrison's photos of couples laughing – it made you feel like you were standing right there and sharing that with them!
Junebug: What did you enjoy most about working with Harrison?
Kirby and Jake: Harrison was organized, and efficient even though things got a little hectic before the wedding because Kirby was running late. During the wedding and reception, we never even noticed him taking pictures!
The Photographer: Harrison Hurwitz
Junebug: How did you approach this particular wedding and what did you most want to capture during shooting?
Harrison: Kirby & Jake had me shoot their engagement session, which gave me a feel for the type of imagery they prefer. Since I knew they both grew up in Yuma, I wanted to capture a since of the community, their friends and family. Because it was in a location I was unfamiliar with, we arrived a day before to do some scouting of the area, the church and the reception site. I wanted to capture some nice black and white film photos to create truly classic images for them. I am a firm believer in true black and white film photography – there is just nothing else that has the beautiful rich inky blacks and the emotion that comes with it. Think of the difference between the current Chase Bank commercials in black and white and any wonderful black and white films (ie. Woody Allen's 'Manhattan', Steven Spielberg's 'Schindler's List', or any film noir movie).
Junebug: Were there any special photographic requests from the couple that made this wedding especially exciting creatively or personally?
Harrison: Kirby & Jake were extremely open and trusting of my approach and style. This allowed me to fully express my creativity. They embraced all aspects of my offerings, black and white as well as cross processed film images and digital color.
Junebug: What was the most fun part of this wedding for you to photograph?
Harrison: That would be hands down Kirby & Jake! They were so in tune with each other, not to mention very photogenic.
Junebug: How did the locations available to you affect the type of images you shot and how you shot them?
Harrison: The church and reception location were quite old and quaint, adding a lot of character. I felt black and white film photography would be an important part in capturing the ambiance in respect of the period of the location.
Junebug: Were there any special locations you were able to choose that made for really great images? (Great light, amazing backgrounds, interesting contrasts, etc)?
Harrison: Most interesting area to shoot was the Yuma Territorial Prison State Historic Park established in 1876. There are strap iron cells and large stone buildings that created dramatic backdrops for the shoot of bride and groom, as well as their wedding party.
Junebug: What kind of equipment did you use while shooting this wedding?
Harrison: I am a film shooter and like to use equipment that allows me to make all the decisions. I am a strictly manual guy who has a keen appreciation for good ol' film, though I do use digital equipment for certain applications. My camera equipment is three Nikon FM2 and my digital equipment is two Canon 5D Mark II bodies with various lenses. I hand select which film stock will work best in a given lighting situation. At any given time I have ten different film stocks to choose from.
Thank you for sharing your wedding with us Kirby and Jake, and thank you so much for the images Harrison!
To learn about all of the wedding professionals who brought this wedding to life, be sure to visit Kirby and Jake's page in our Real Wedding Library!
To learn more about Harrison Hurwitz be sure to visit his website, and Junebug member brochure, and to find the perfect wedding photographer for your own wedding day no matter where you live, don't miss our World's Best Wedding Photographers Hotlist!