If you're a regular reader of Photobug, you know we are obsessed with great photography, and we're always thrilled to share the best the world has to offer. Today's Spotlight interview showcases the work of Justin Mott, a brilliant photographer who is pushing the bar in Thailand and Vietnam. Bringing full day wedding coverage to couples who have traditionally requested portraits at the expense of capturing meaningful moments, Justin is helping forge a new way of looking at wedding photography in Southeast Asia.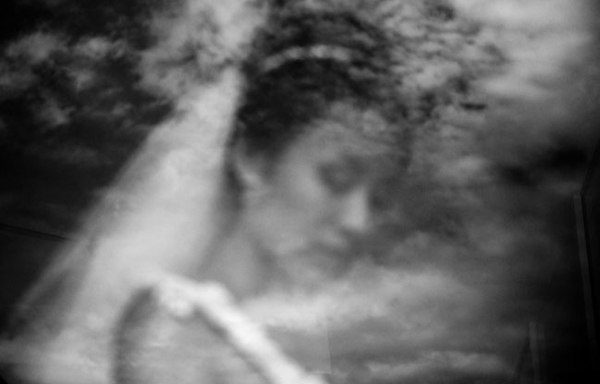 Blair: How did you get into wedding photography?
Justin Mott of Mott Visuals: I shot a few weddings here and there by special request, but my work was mainly documentary and editorial in the beginning of my career. I started to focus on my wedding business when I realized how much I loved it. I love photography because I love telling visual stories and weddings are the ultimate story on the ultimate special day.
Blair: What do you love most about working in Southeast Asia?
Justin: I love the adventure and the unique characteristics each country has. Ive been fortunate to cover some amazing traditional and modern weddings, and to shoot stories all over for local couples and visitors. When a couple is fairly new to their wedding location, or of if they have never visited before, I become their guide on how the day is going to unfold and what will be expected of them. I love watching people experience new traditions, and documenting their authentic reactions. Working commercially, I once photographed an elephant in a gigantic pool with a South African model swimming next to it, (halfway through the shoot, the elephant pooped in the pool, but we still had 20 minutes of rental time so we had to carry on). We got some amazing shots that day, and I'm pretty sure thats an opportunity I would never have had in US.
Blair: How is wedding photography different in Southeast Asia than in the West?
Justin: A lot of couples pay big money for pre-wedding photography, but for their wedding day they just hire someone to take snapshots. The wedding days here are so vibrant and momentous, its truly a shame not to have someone document them. That trend is changing rapidly and more and more local couples are hiring us for their wedding day.
Blair: What are your favorite local wedding venues?
Justin: I love shooting in Hoi An, Vietnam. The old quarter is filled with French colonial buildings with beautiful colors and textures. The city has so much character, I never get bored shooting weddings there.
Blair: Where do you want to shoot next?
Justin: I want to be the first person to shoot a wedding in outer space. I think that would look great on my resume. If that doesnt happen, Id love to shoot in Europe. Ive traveled all over the place for my work but never to Europe. Yes, Its a whole continent but anywhere in Europe will do.
Blair: What gets you up in the morning?
Justin: Diesel powered Vietnamese coffee. It gives me the energy to climb, roll around, jump, go underwater, and do whatever is necessary to take nice pictures.
Blair: Can you describe your wedding photography style in less than 6 adjectives.
Justin: Moody, dramatic, vibrant, unique, thoughtful.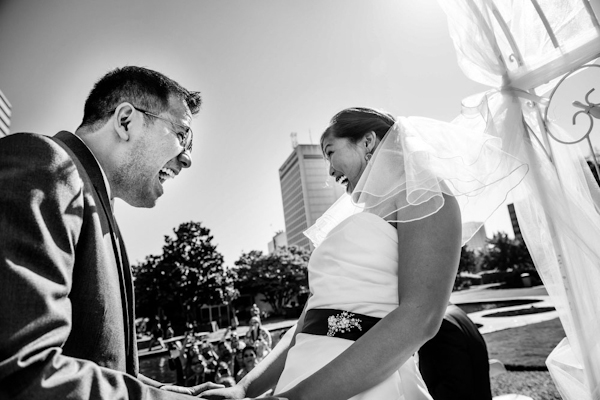 Blair: Do you have a tip or two you would like to share with couples who are looking for their perfect wedding photographer?
Justin: Look at samples from multiple weddings shot by the same photographer to get a feel for their style. Look for consistency from start to finish of their coverage. Lastly, meet in person if possible and if not at least have a Skype conversation to get to know them.
Blair: How has being a wedding photographer made you a stronger photographer over all?
Justin: In so many ways I would have never expected. Ive been on some high-pressure cover shoots but nothing compares to a photographing a wedding. You only have one chance to get the shots right, not just technically but also in a special way. Weddings make you learn quickly how to think on your feet and make thoughtful pictures under pressure.
Blair: What makes you give yourself a mental high five?
Justin: When patience and anticipation pay off to capture a special moment. I get really fired up when I know I have gotten a unique shot my clients will love.
Blair: Do you have a favorite wedding story?
Justin: I could never divulge that information, because I feel like I would betray my other clients, plus they are all my favorite in some way. Im primed for election season.
Blair: Do you have a favorite camera and lens?
Justin: Tough to say with cameras because new ones are always coming out. For lenses the 35mm 1.4 is a classic sharp lens that makes me work to create a solid image. I also love my 45mm Tilt Shift that gives me some additional artistic opportunities.
Blair: What is the best thank you that you've ever received?
Justin: I shot a wedding where the wedding planner was completely overwhelmed and she cracked a little bit. Luckily, Ive shot so many weddings that I just know who and what should be where and when, so I was able to step in and help out. Watching the bride smiling and being released from stress was a huge thank you.
Blair: What is your favorite reaction from a client when you deliver their images?
Justin: I want a digital hug. Im hard on myself so I strive to exceed my clients expectations. If I don't receive an email filled with positive exclamation points, I am disappointed. Those emails are my barometer of a job well done.
Blair: What gets your heart racing – both personally and professionally?
Justin: It may sound cheesy but I get so excited over good light. When I spot it, I love the photography puzzle of figuring out where my picture will be taken within that light. When it all comes together not even 10 video guys right next to my shot can annoy me.
Blair: What's the best advice you've ever received about being a happy human?
Justin: Choose a job you love, and you will never have to work a day in your life. I absolutely love taking pictures so I love my job.
Justin, it was such a pleasure to get to know more about you and your work, thank you!
To see more from Mott Visuals Wedding, please visit his Junebug member brochure, website and blog.