There was so much emotion in this wedding that it honestly even made me a bit teary-eyed, and I look at wedding photos all day long! Aleeza and Benj kept their wedding day simple, in the absolute sweetest way. And you'll see that Kyle Hepp, with help from second-shooter Alex Bee, was the natural choice for photographer as she truly captured a community overflowing with love, tenderness and joy.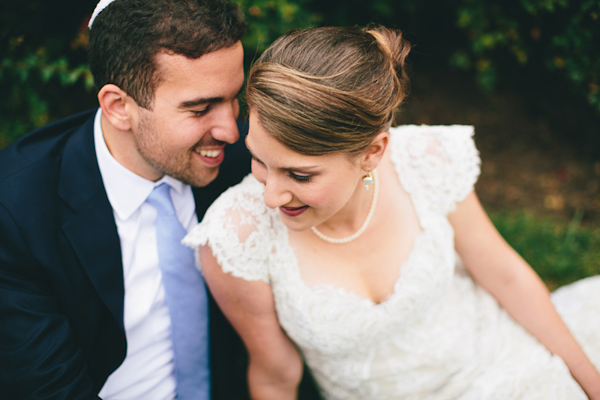 The Couple: Aleeza and Benj
The Wedding: 8.19.12 – Har Zion Temple, Penn Valley, Pennsylvania
The Photographer: Kyle Hepp with Alex Bee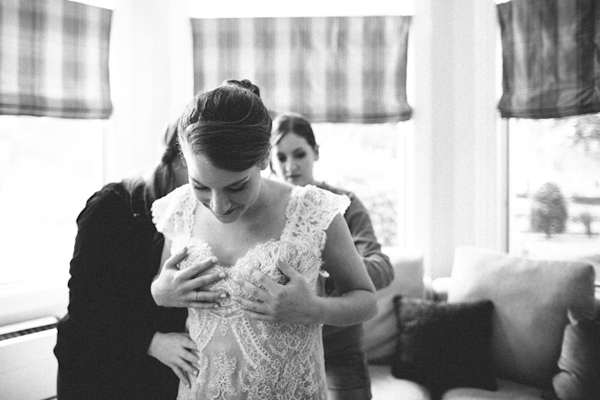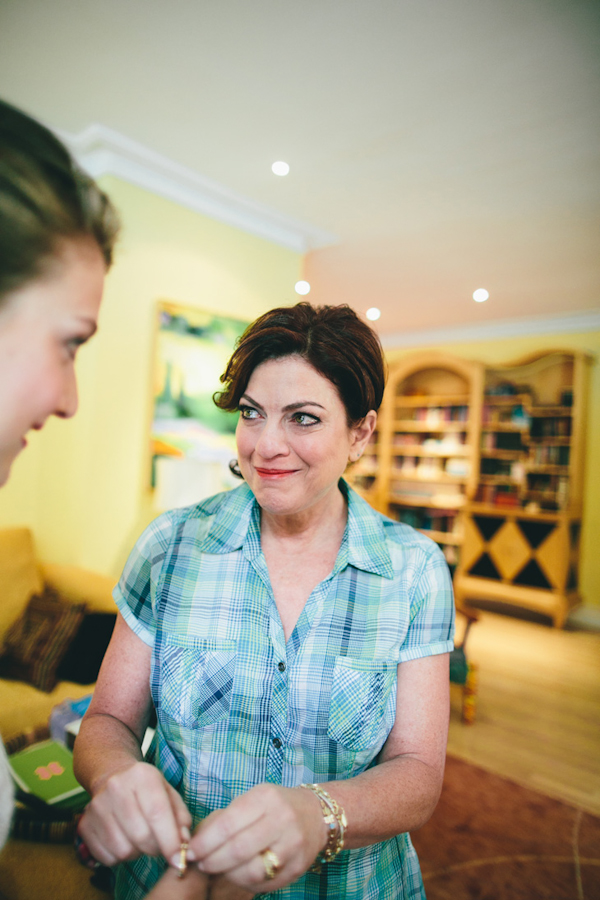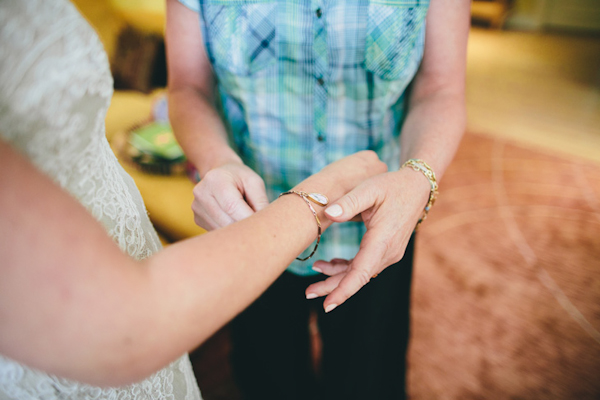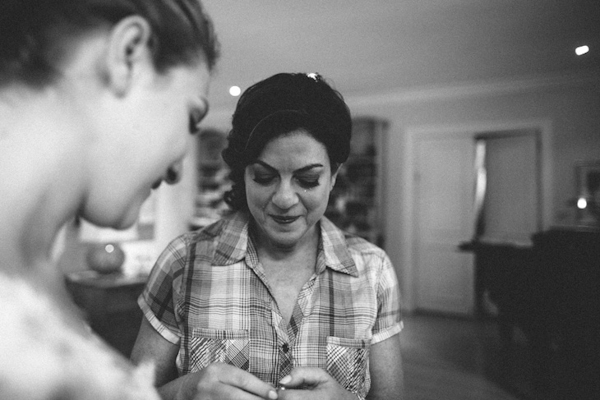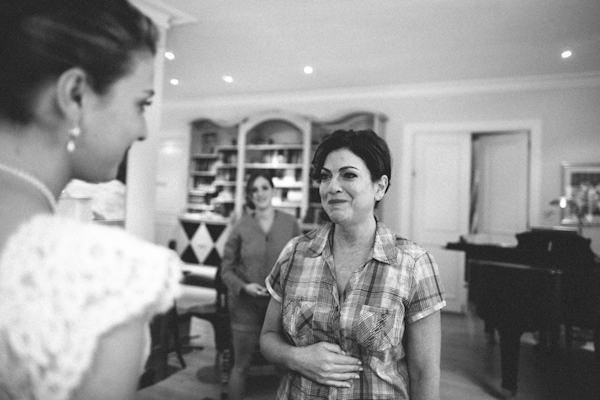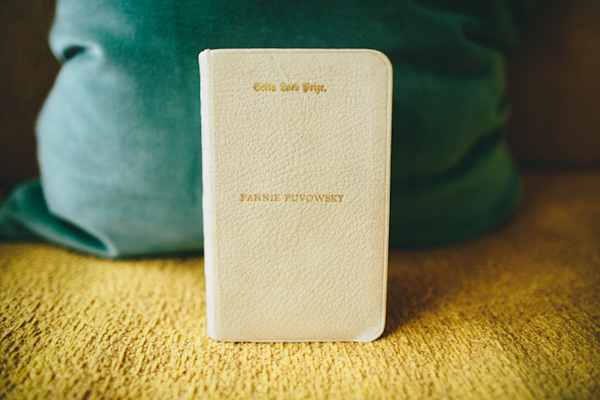 Junebug: What three adjectives best describe your wedding?
Aleeza and Benj: Joyful, spiritual, communal.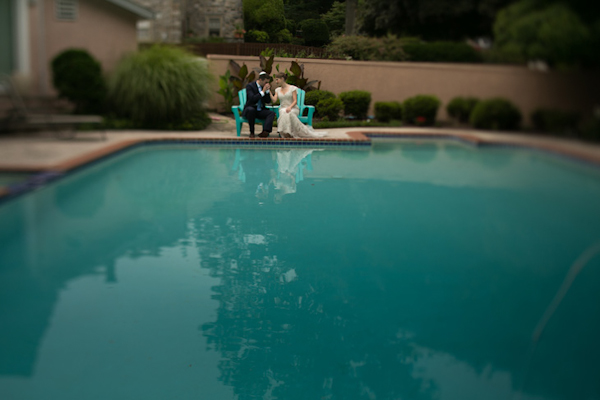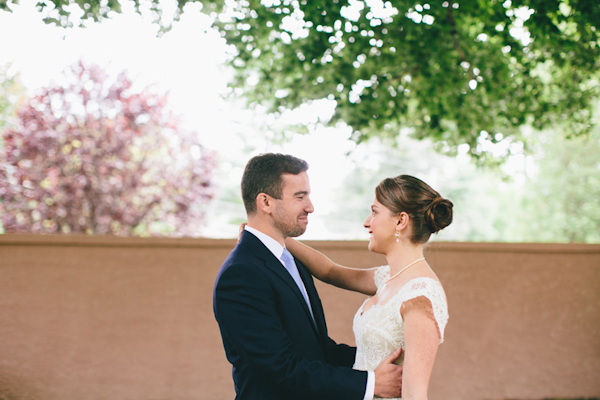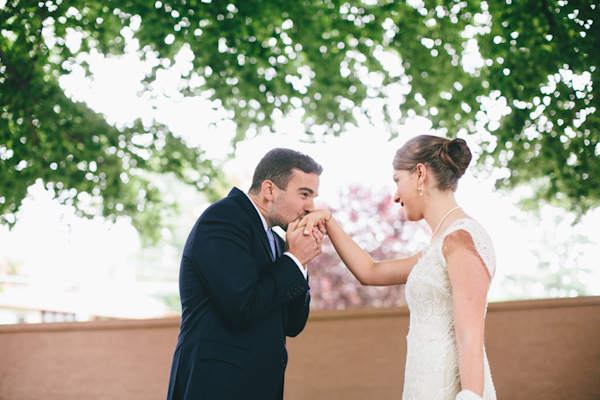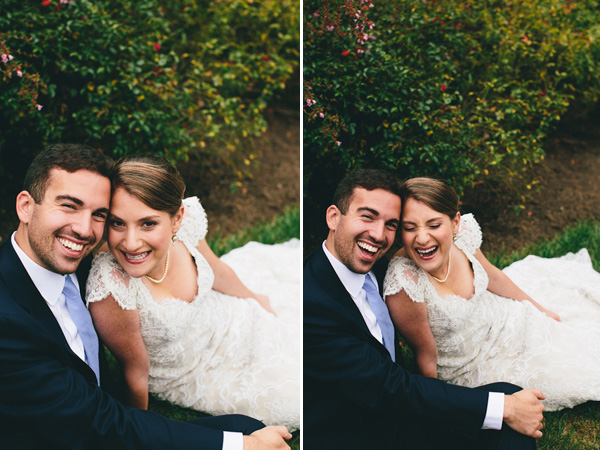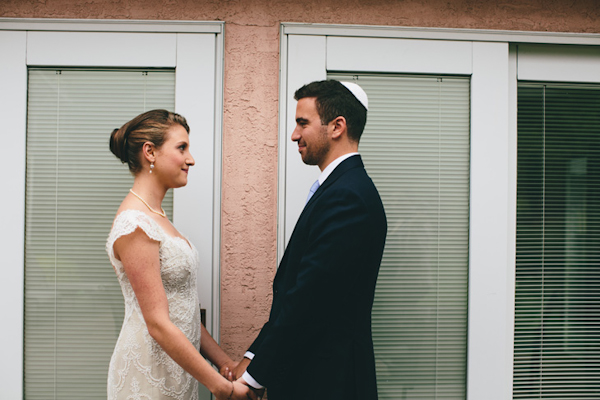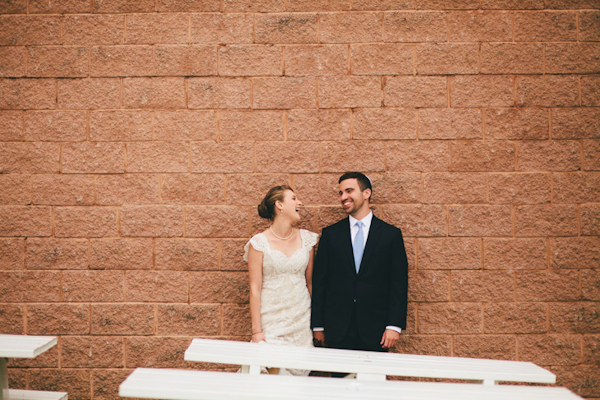 Junebug: What inspired your personal wedding style, and how did you incorporate your style and personalities into your big day?
Aleeza and Benj: We wanted the smallest big wedding possible. We created this feeling by maintaining simple decor and detail and focusing on our family, friends, tradition, and love for one another through music, dance, and blessings. We also tried to hold to our value of creating as sustainable a wedding as possible. Many foods were local, the majority of our flowers were grown in Pennsylvania, and all of the desserts were Philly local treats. We had a vegetarian dinner served family style, and instead of paper escort cards we used small honey jars with guests names attached. Our invitations were made from seed paper that guests were then encouraged to plant.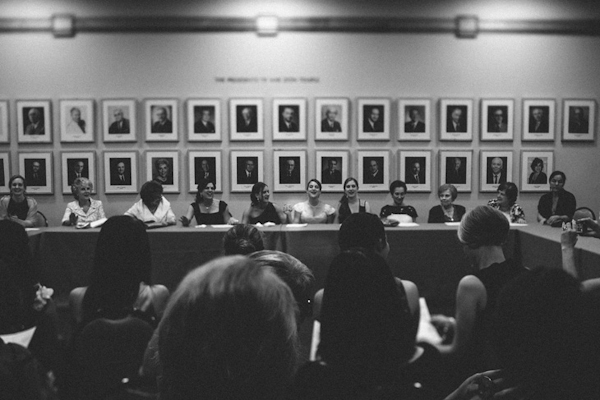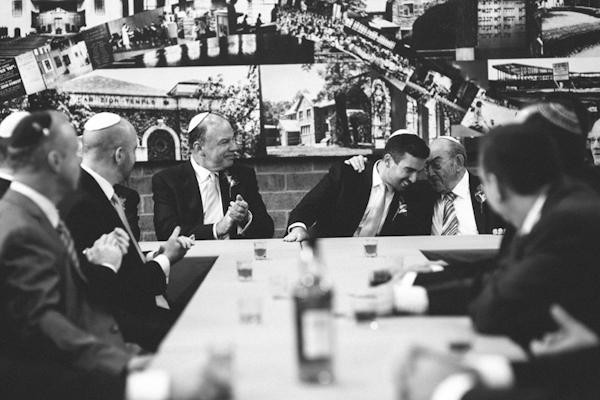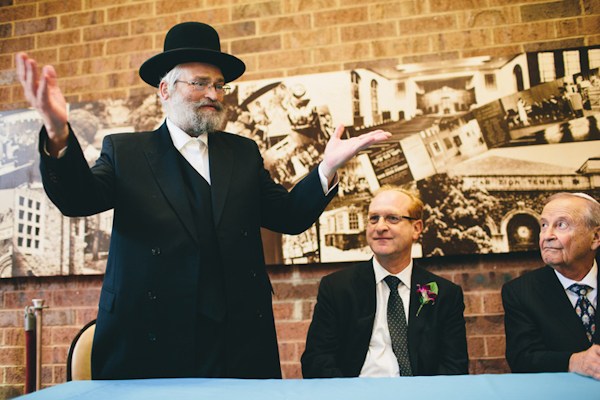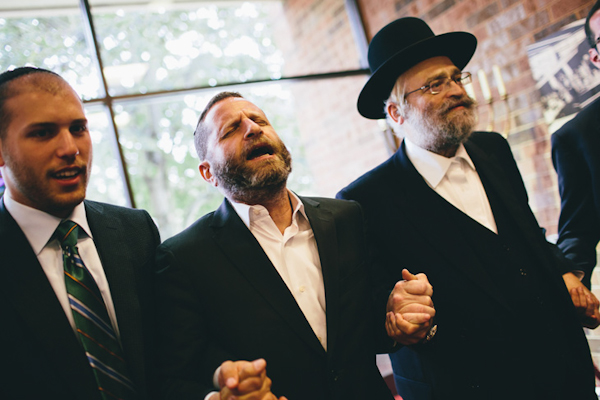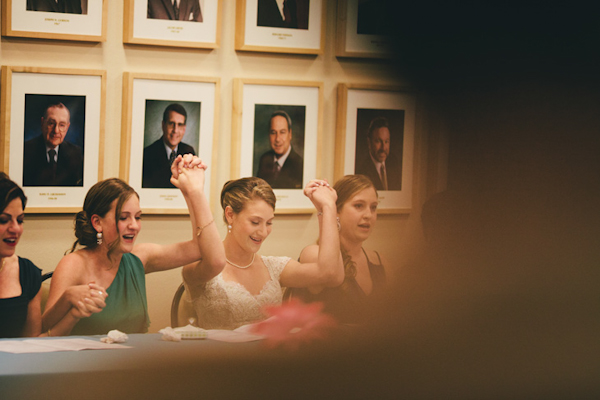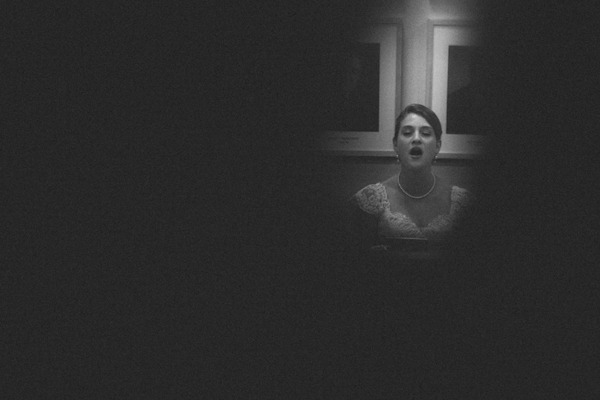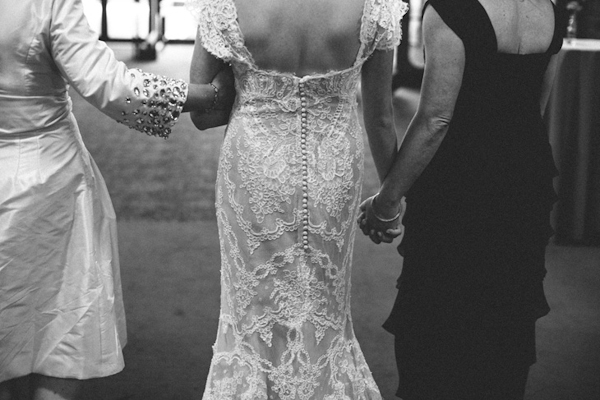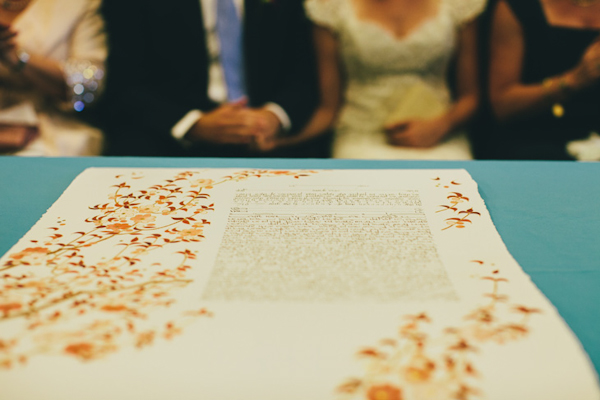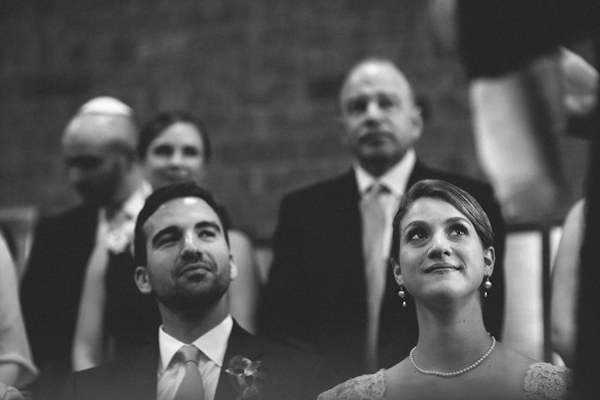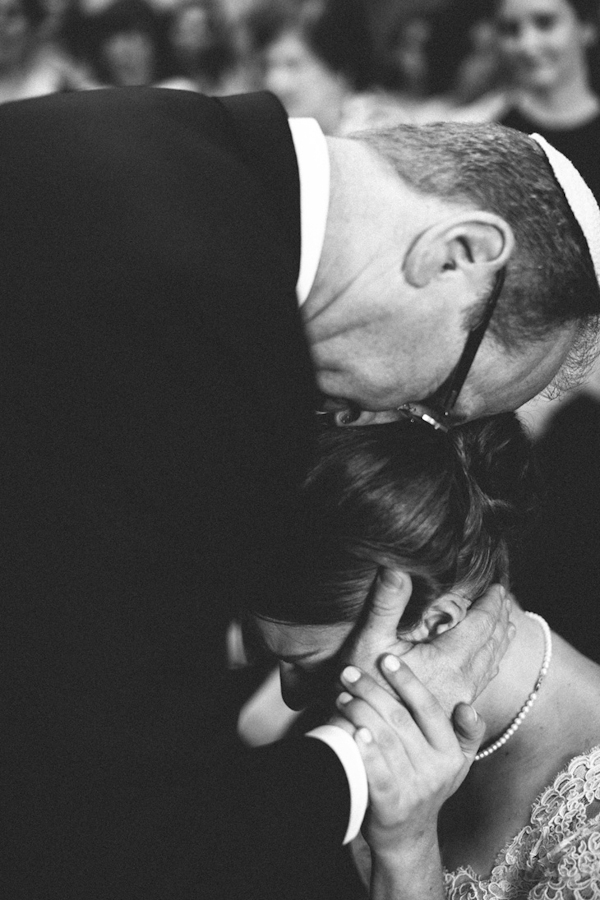 Junebug: Looking back, what are the moments, decisions or memories that you love the most about your wedding?
Aleeza and Benj: During our Ketubah (Jewish marriage contract) signing, SheWho, a feminist womens a Capella group, sang Sinead OConnors My Love while two of our best friends signed our document as witnesses.
I also had several very special family heirlooms on the day of my wedding: I wore my mother's pearl necklace that she wore on her wedding day and carried my paternal great-grandmother's hand Bible that my paternal grandmother carried on her wedding day. I am honored to share the story of the bracelet you see my mother placing on my wrist at the beginning of the day. My mother's parents are both Holocaust survivors born in Hungary, and both were present at our wedding. My mother's father, my Poppop, grew up in a small village in Hungary. During the Holocaust, before she was deported to and then killed at Auschwitz concentration camp in Poland, his mother buried much of her jewelry and sacred Judaica in her backyard. One of the pieces of jewelry that she buried was a bracelet that has a piece of the glass that her husband, my grandfather's father, had stepped on and broke at their own wedding (it is a Jewish custom that at the end of the Chuppah ceremony the man breaks a glass by stepping on it). My grandfather somehow recovered these special objects after the war ended. Not only did this bracelet survive the Holocaust, but it also survived Communist Hungary, and Hurricane Katrina. My grandparents' home was destroyed in Katrina 2005, and they were able to save some of these family artifacts.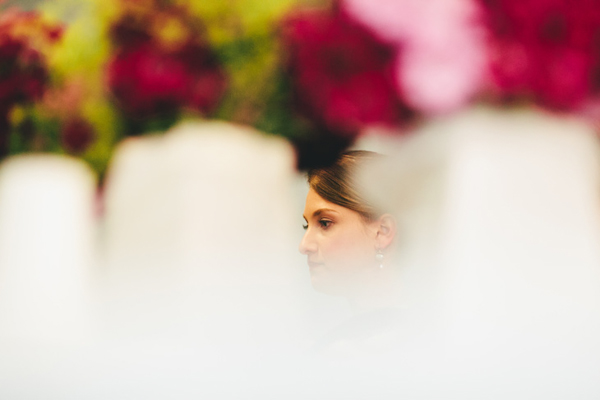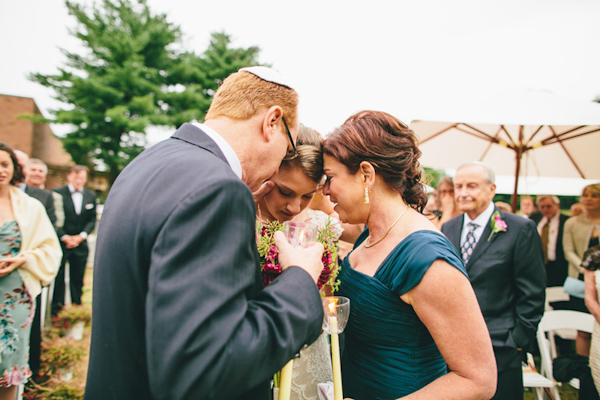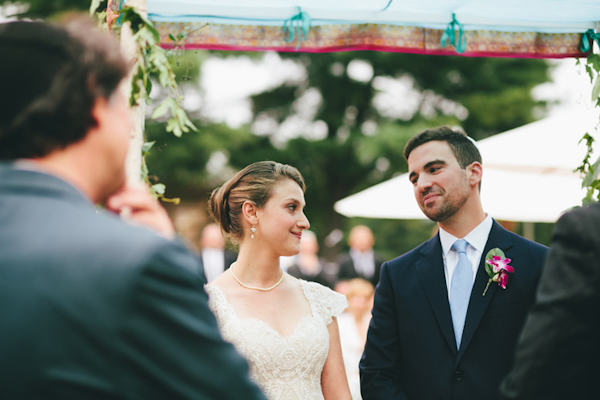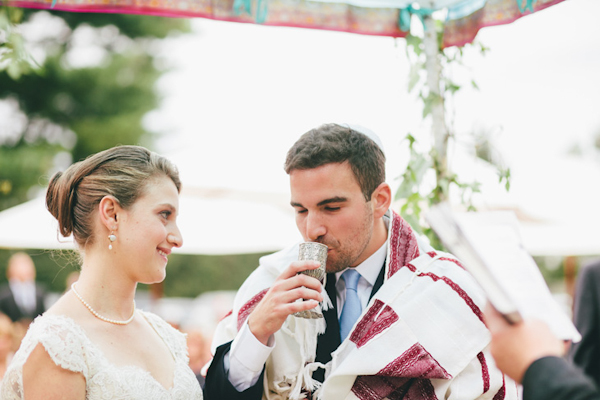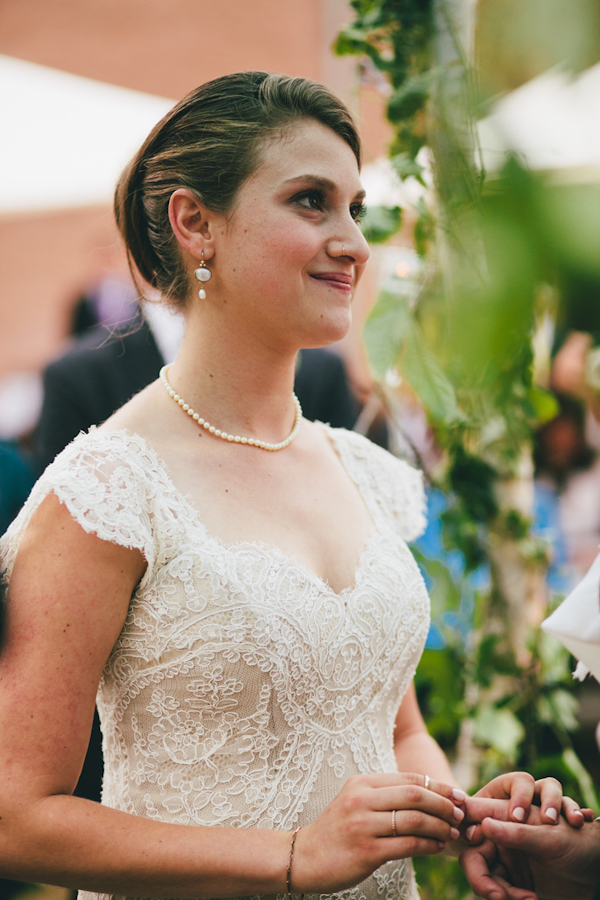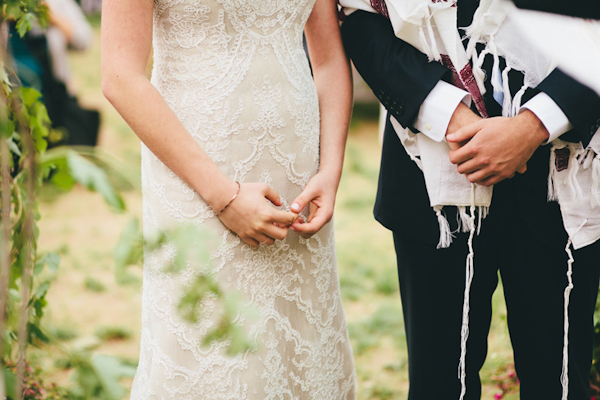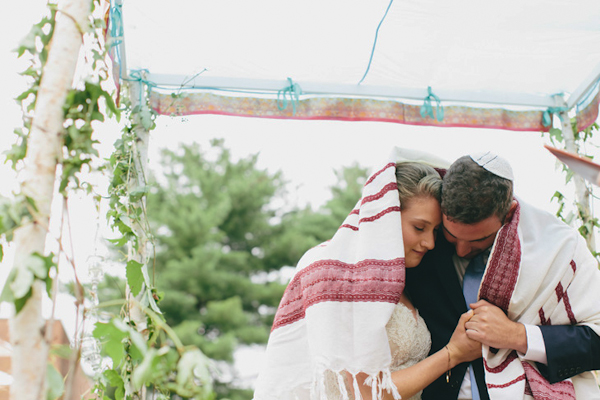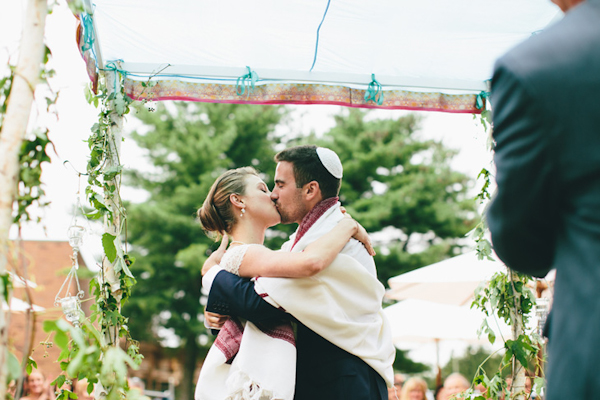 Junebug: What specifically drew you to Kyle Hepp and her imagery?
Aleeza and Benj: A close friend of ours recommended Kyle Hepp, and we immediately fell in love with her creative photos that truly capture the essence of the wedding and the special people involved.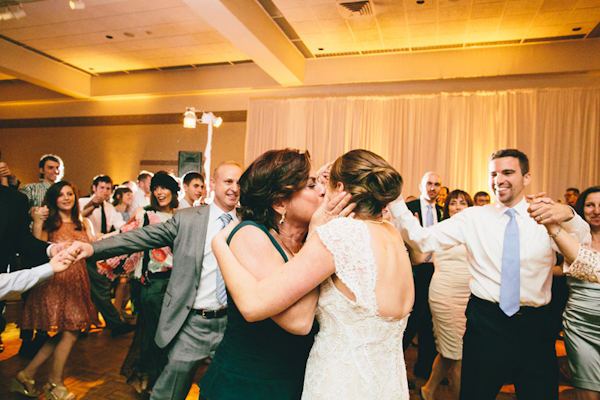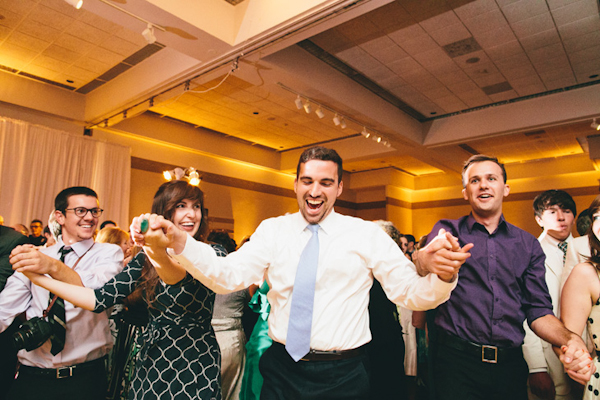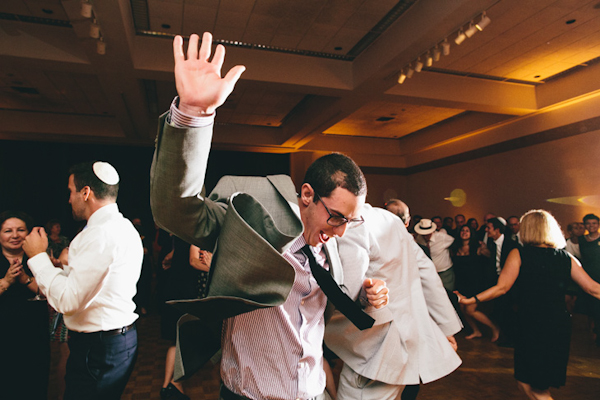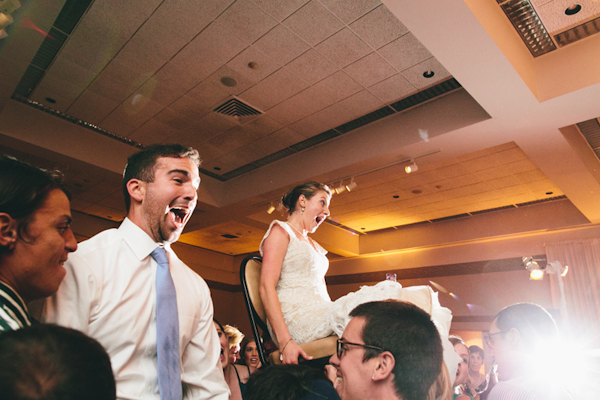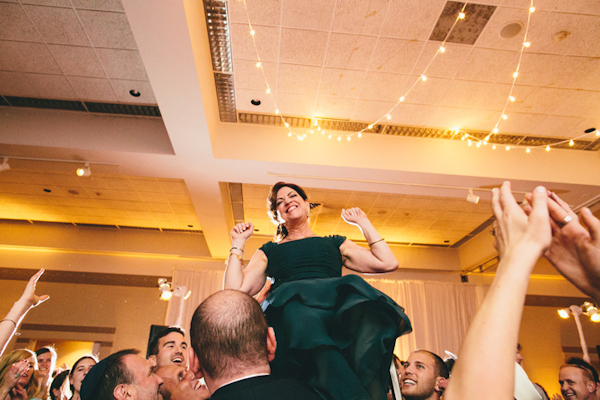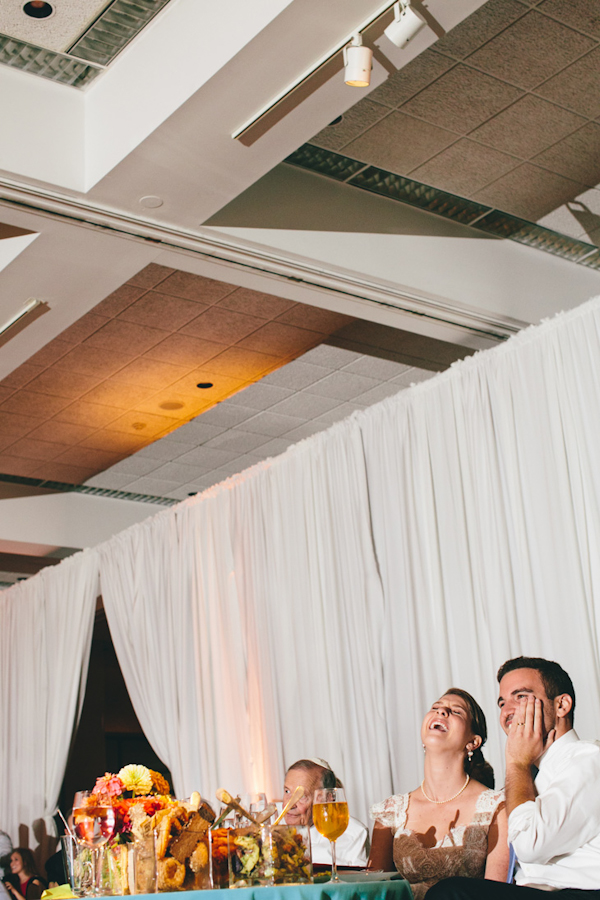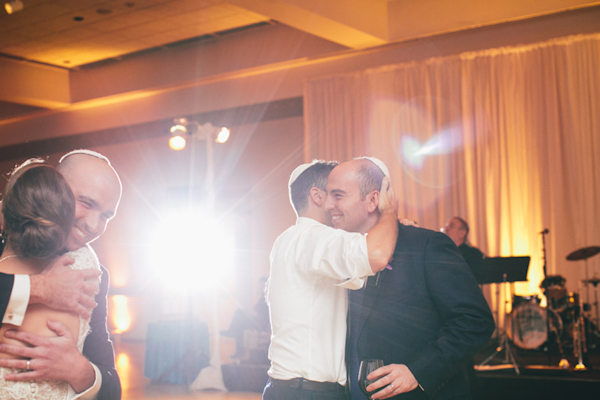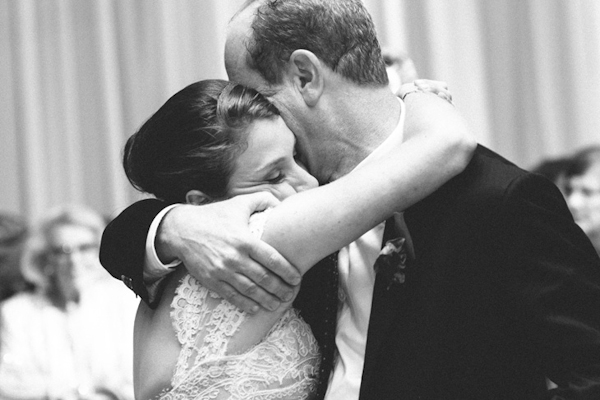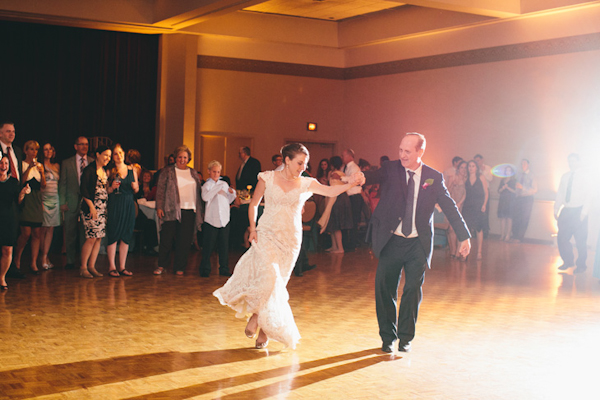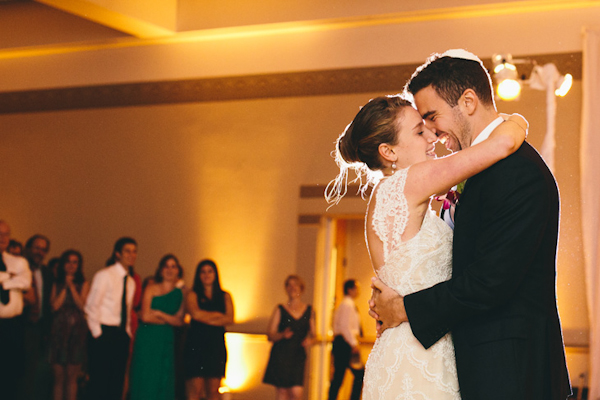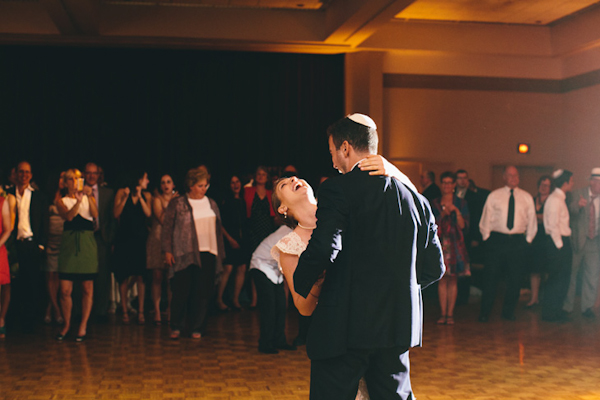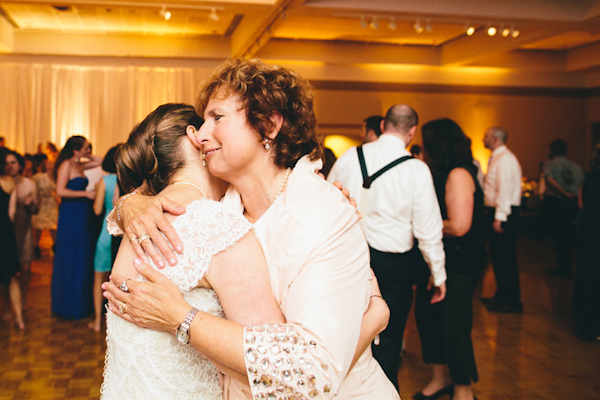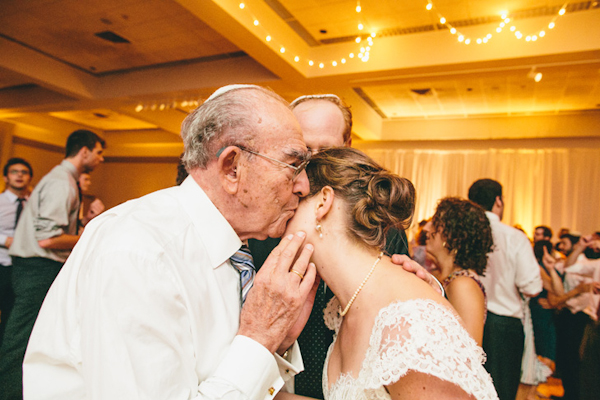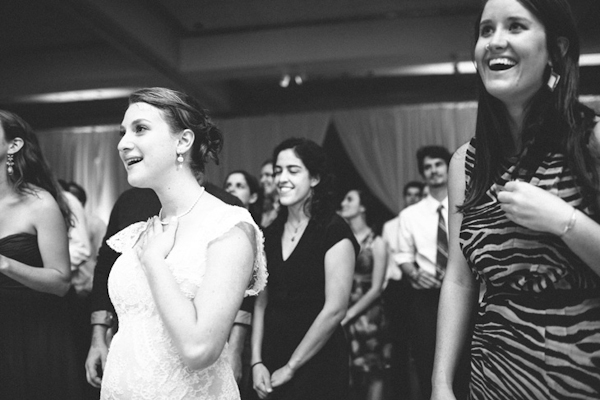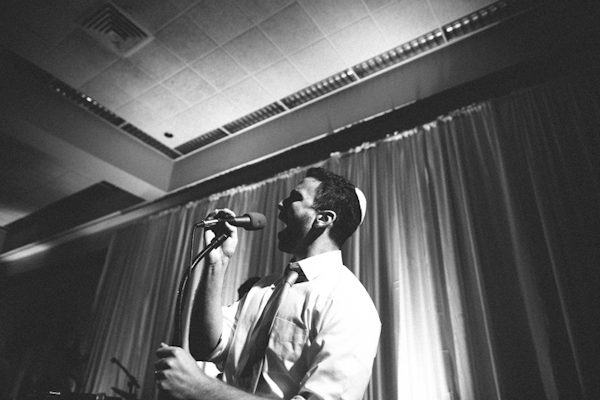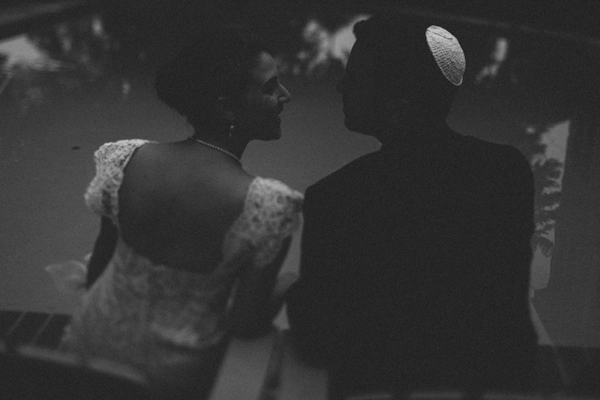 The Wedding Team:
Photographer: Kyle Hepp
Event Planner: Kimberly Fink from Styled Creative
Ceremony and Reception Venue: Har Zion Temple
Officiant: Rabbi Neil Cooper, Rabbi Micha Odenheimer
Invitation Designer: Lisa Rubin
Ketubah: The Ketubah in East Village, NYC
Catering: Leslie Rosen Catering
Florist: Bridal bouquets: Fleur De Lis, Centerpieces: Maple Acres Farm Market
Wedding Dress: Marisa Bridals
Wedding Dress Shop: Bijou Bridal
Hair: J2 Salon
Makeup: Beke Beau
Live music: Ceremony: Peter Simpkins and SheWho, Reception: Golden Medina
Transportation: Philadelphia Trolley Works
Favors: Aunt Rakie's
Rentals: Party Rental
Rings: Bought in Jerusalem, Israel on Yoel Salomon Street at store called Turquoise
Thank you so much Aleeza and Benj, and Kyle!
Interested in seeing more incredible photography from Kyle Hepp? Check out her website, blog and Junebug brochure!