The Couple: Linda and Anton
The Wedding: 3.24.12 – The Mondrian Soho and Housing Works Bookstore – New York, NY
The Photographer: Otto Schulze
From the Bride, on style inspirations and incorporating their personalities into the big day: We planned the wedding ourselves and we wanted it to reflect who we are and celebrate not just us, but everybody who was coming to support us. We kept it on the smaller side; 75 guests with friends and family representing more than 20 countries around the world. Basically, we wanted a big, fun party, and not so much a regimented, traditional wedding.
Anton and I both delight in the written word, and as I've rarely been without a book in hand since I was a kid, having our celebration at the Housing Works Bookstore Cafe just felt right. Being surrounded by books, dark wood, candlelight, and the curving staircases and balconies lent a spiritual warmth and comfort and made for great texture for the photographs. Anton is Russian, and so we provided engraved shot glasses as favors and toasted with vodka brought by Anton's mom and sister from Moscow. We also made sure to include music from around the world, and our DJ was brilliant at mixing the Russian songs and old Euro pop with tango and 80s tunes, and 90s alt rock, and keeping the dance floor flowing.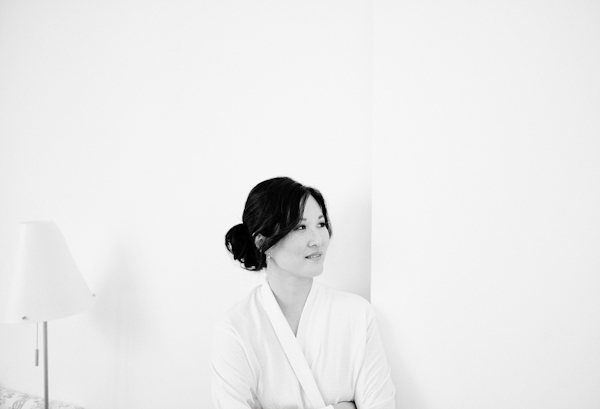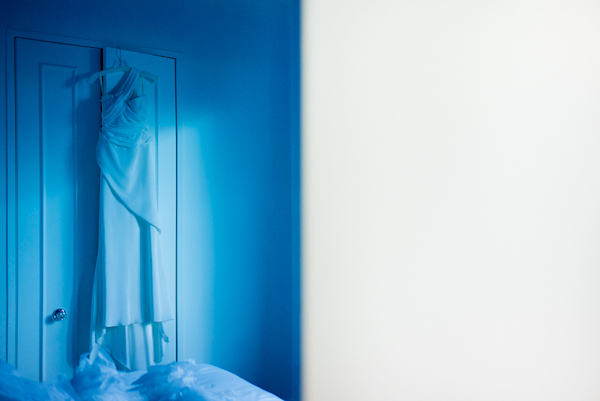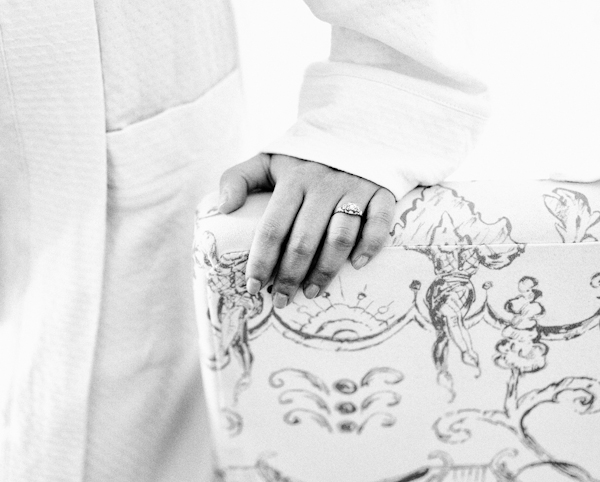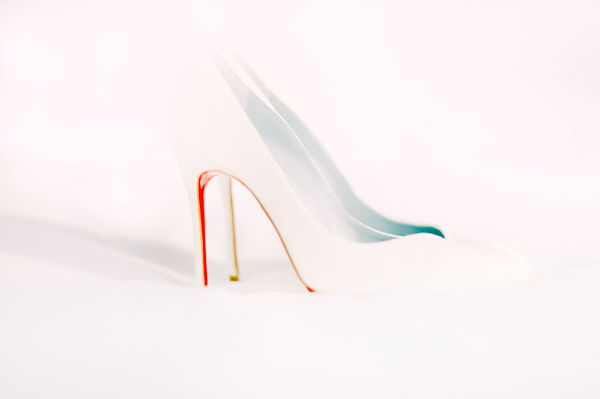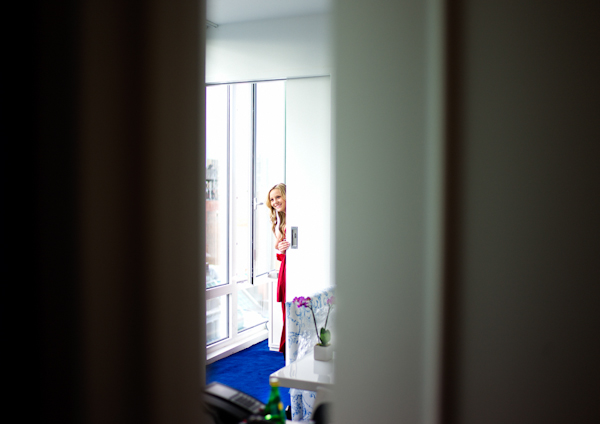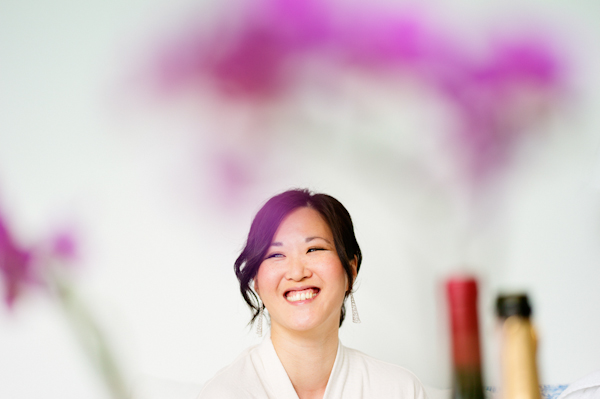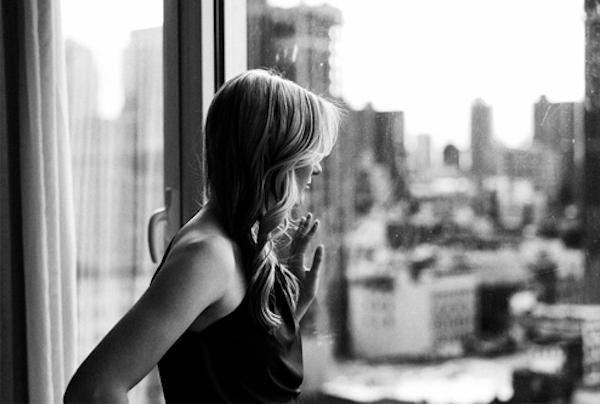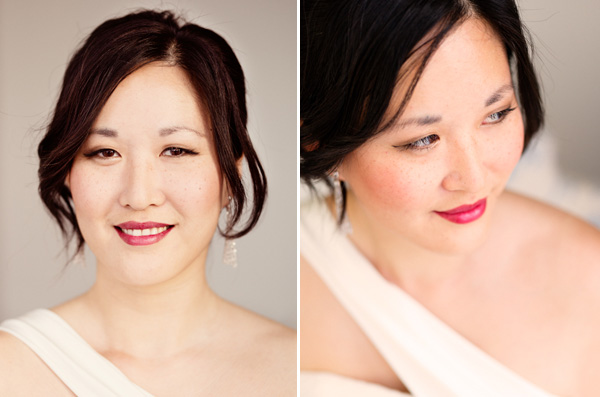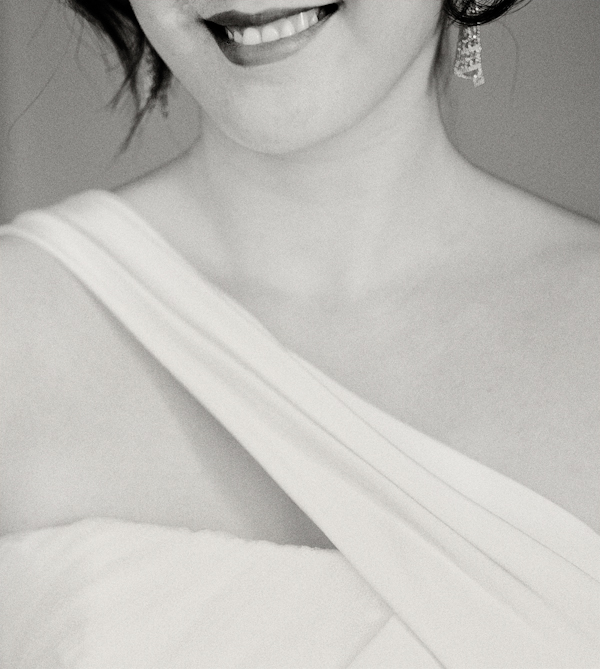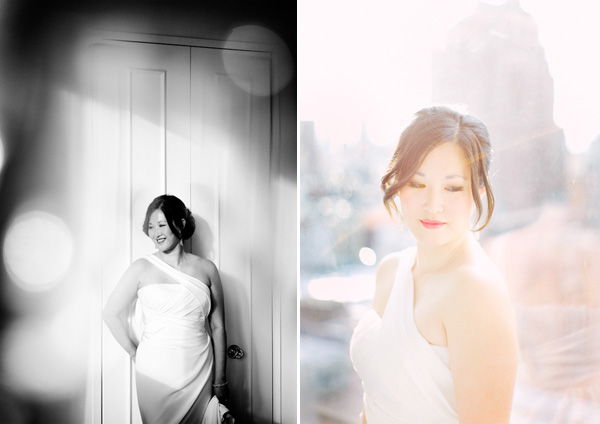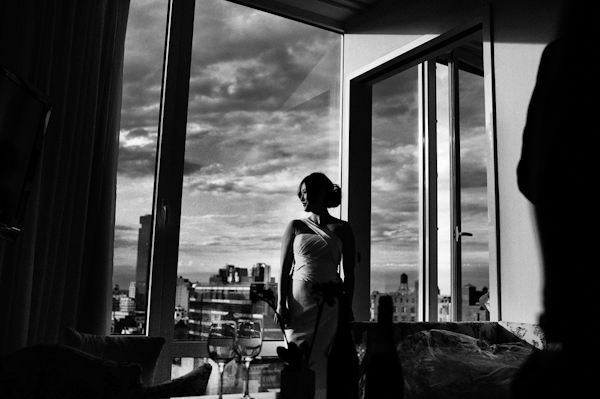 From the bride, on the three adjectives that best describe the day: Intimate, international, intoxicating
From the bride and groom, on their most loved moments, decisions and memories from the wedding: Pretty much everything! The wedding ceremony itself was extremely touching. Nothing was rehearsed, and after my uncle Bud walked me down the aisle without his cane, I was anxious about getting him into his chair okay. But he said, "Wait! I haven't given you away yet!" and put my hand into Anton's. Everybody laughed, and that's when the tears started flowing around us. Our friend Nikolai got ordained and married us, and the speech he gave was purely from the heart, as were all of the toasts later in the reception. I think it is so emotionally powerful to be publicly enveloped by so much love, support and happiness; that's the part of a wedding celebration that doesn't hit you until you actually experience it. It truly is humbling, and makes all the headaches planning the wedding totally worth it!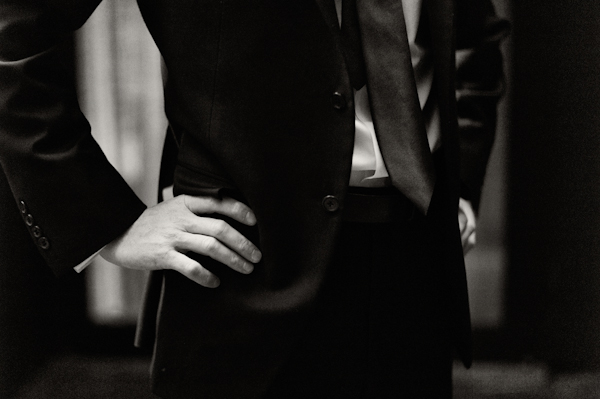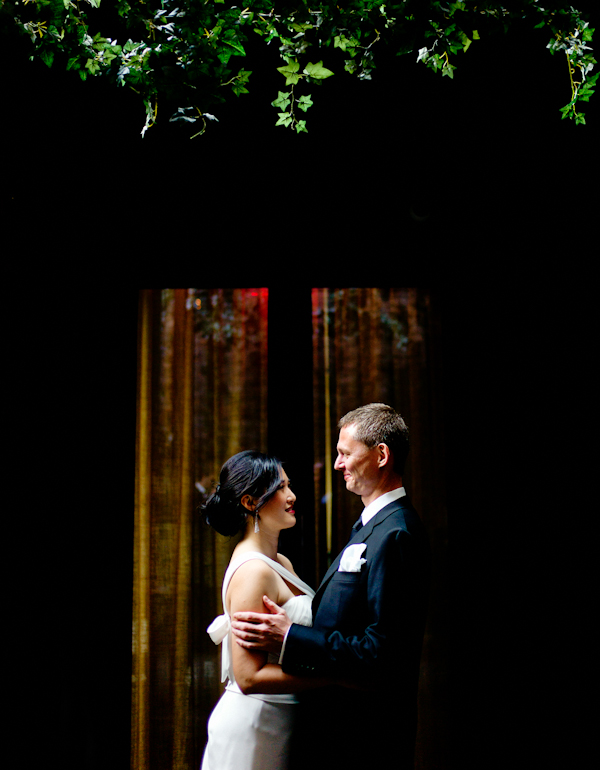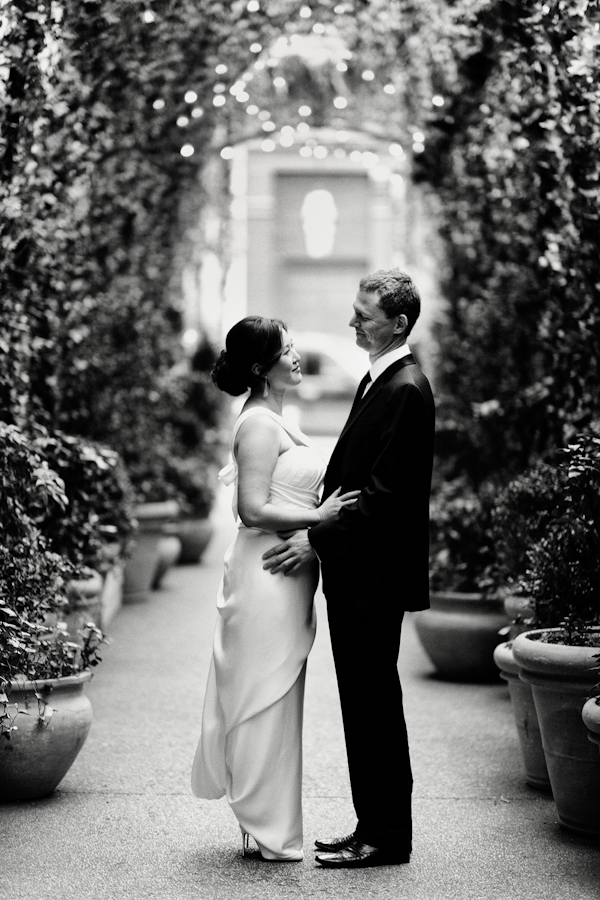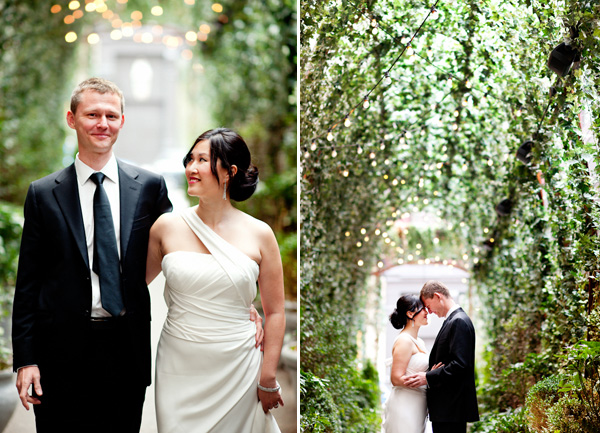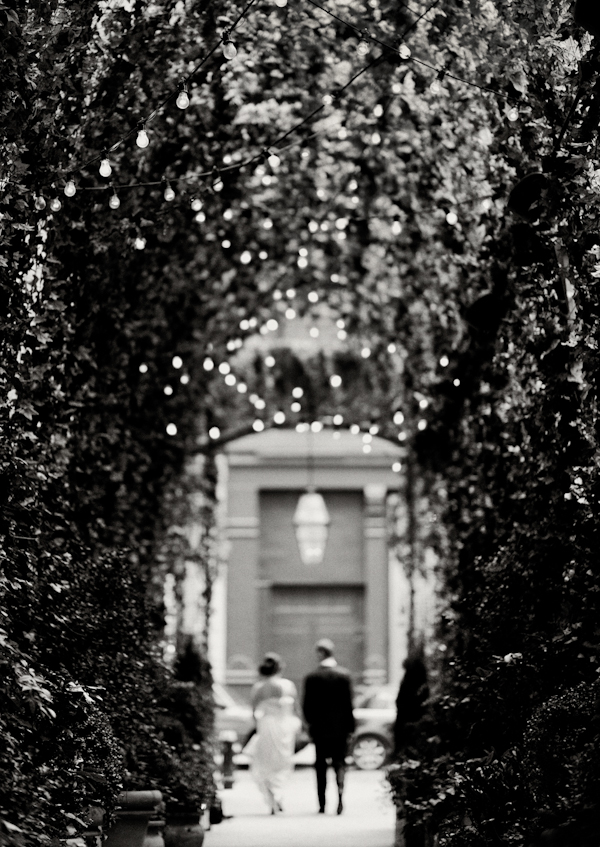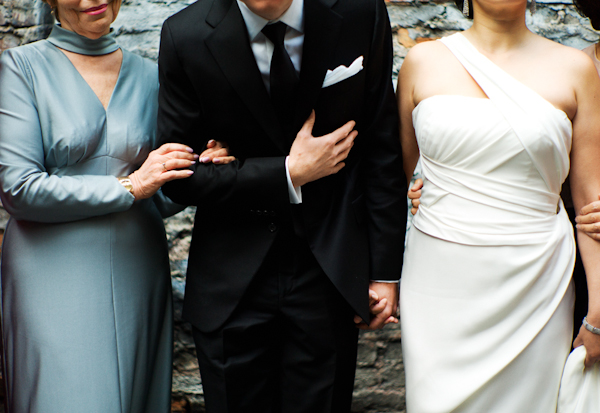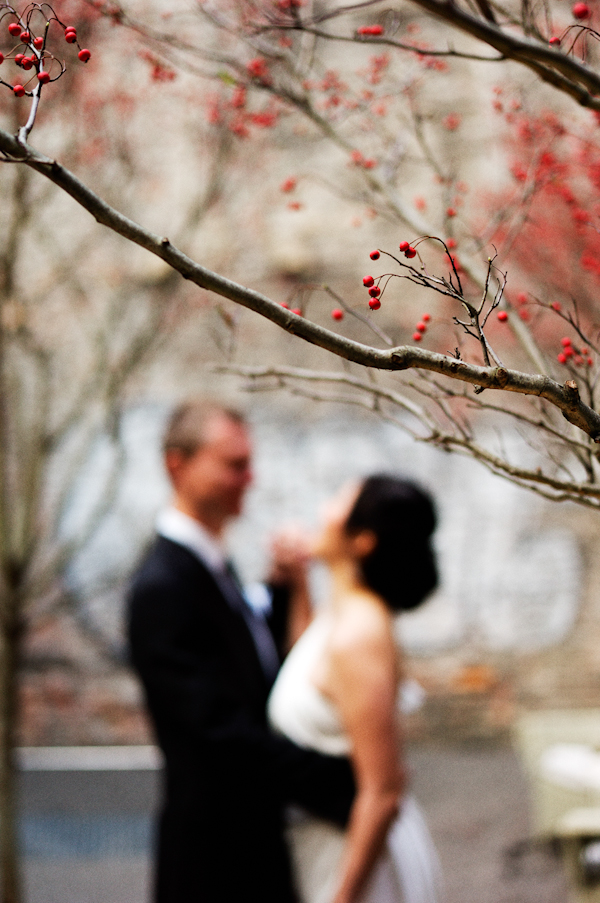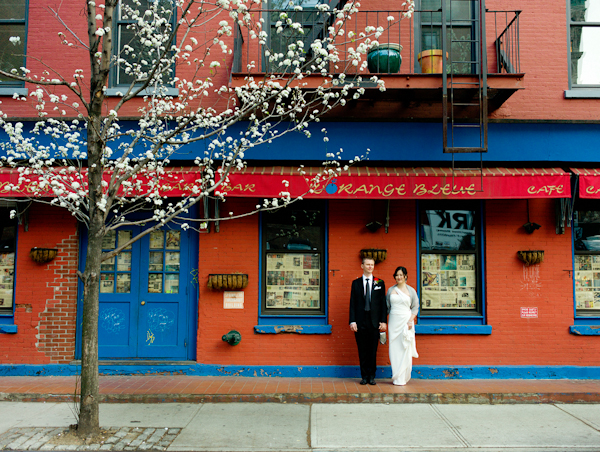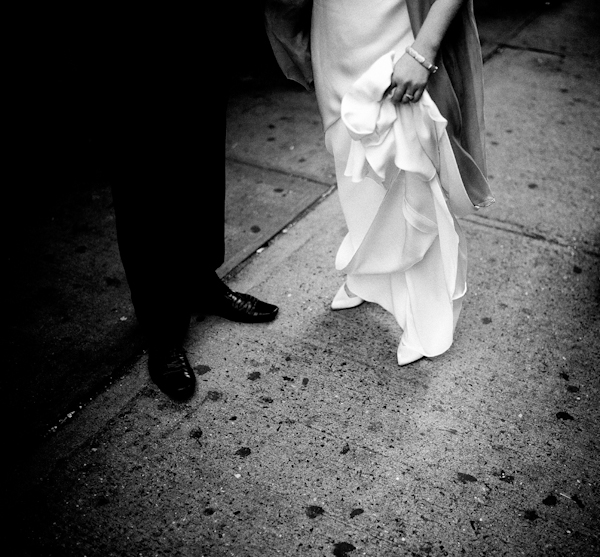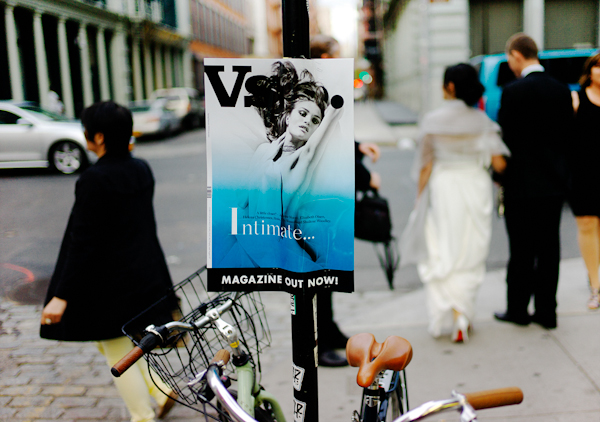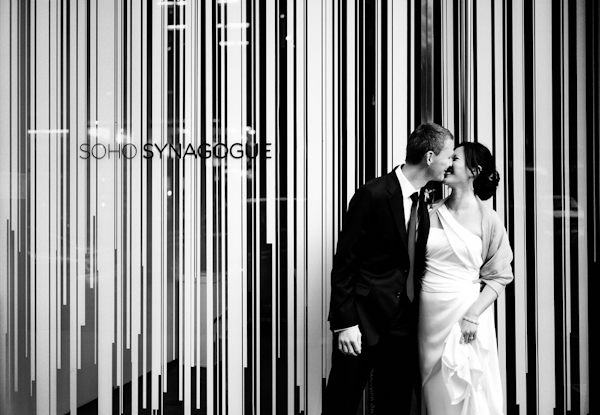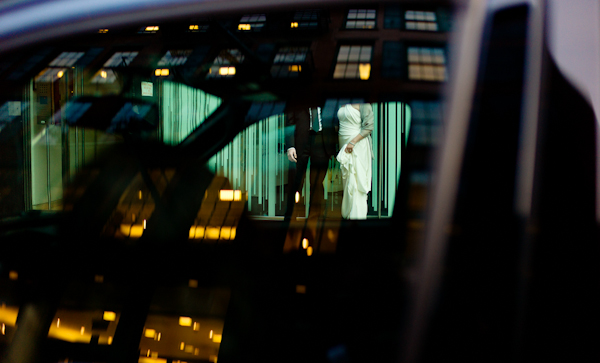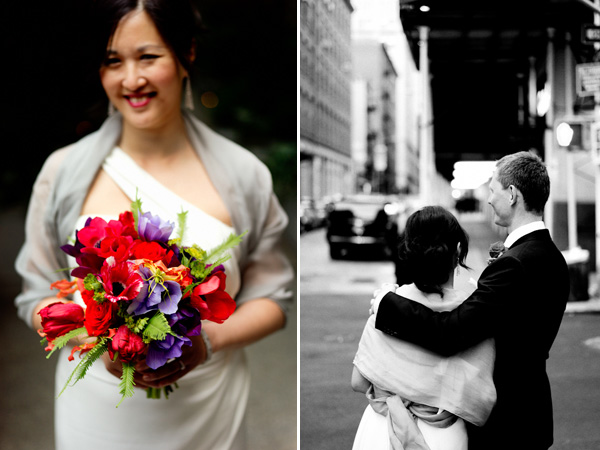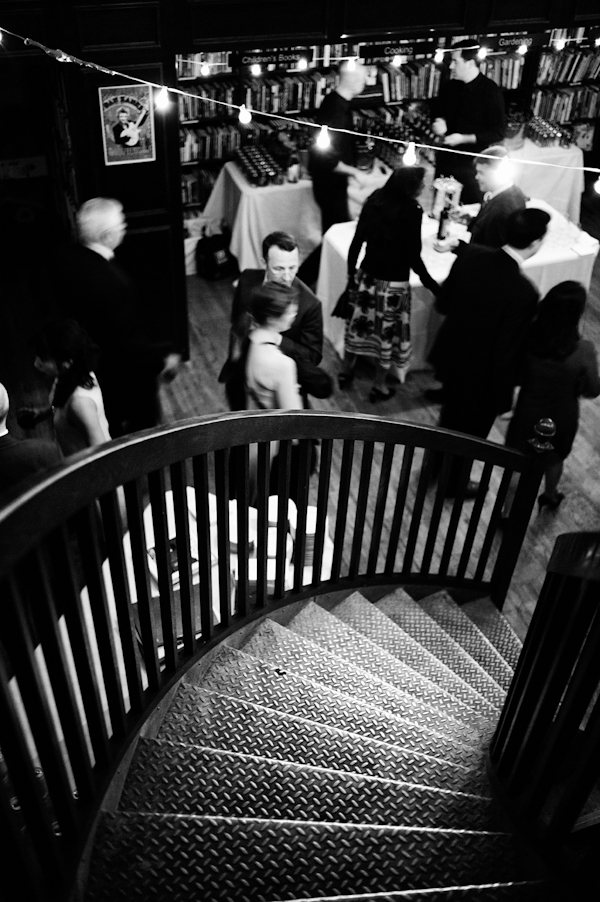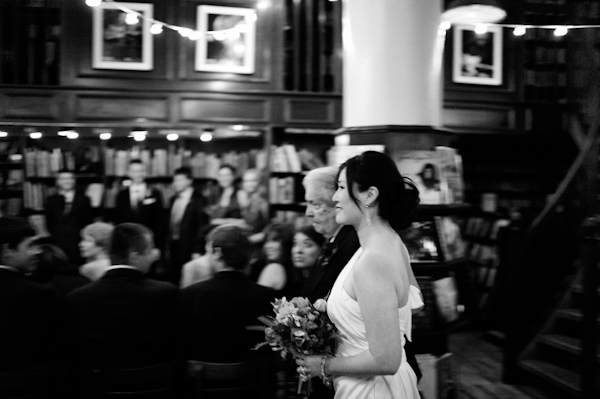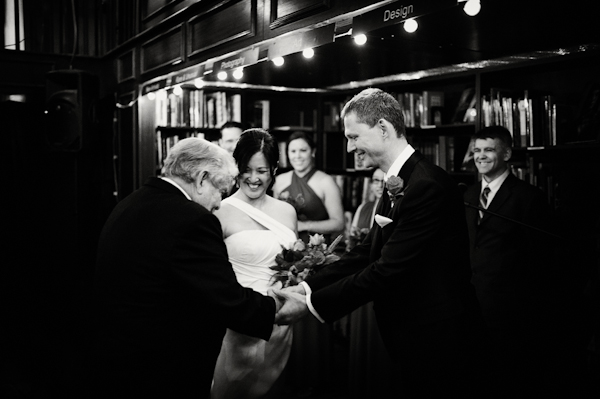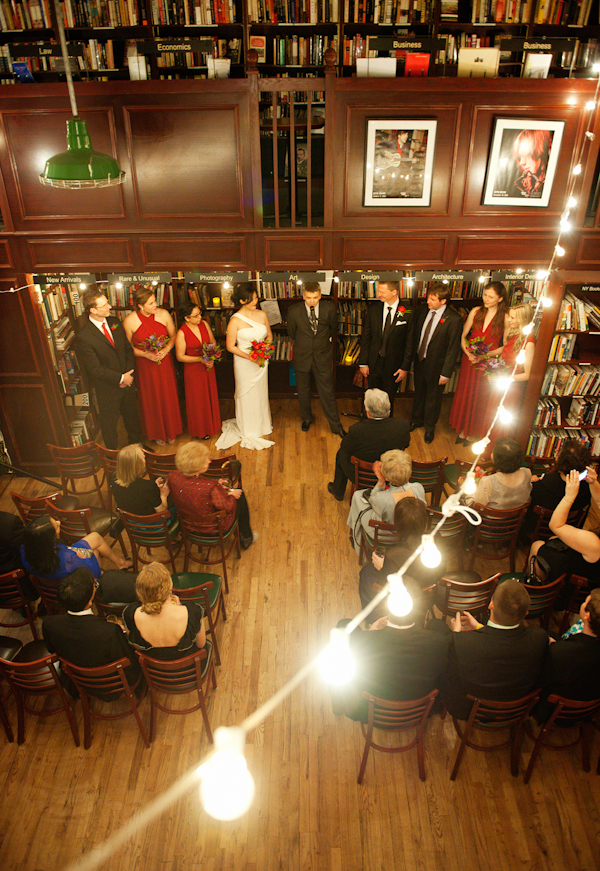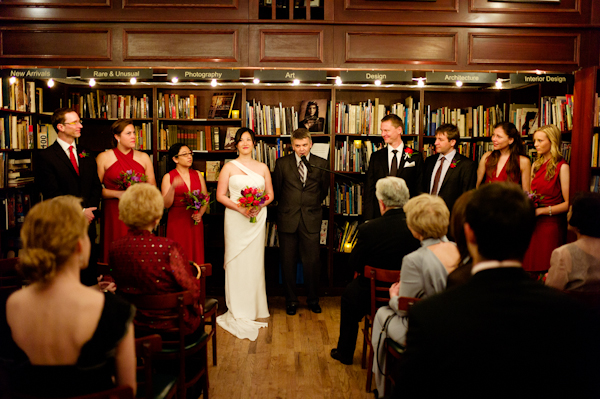 From the bride, on what drew her to Otto Schulze's imagery: I have long been a fan of rangefinder photography, and it was important to me to find a photographer who shared an aesthetic vision and philosophy. Most wedding photography is beautiful by virtue of having a couple radiating happiness, usually in gorgeous settings. But looking through Otto's work, we were impressed that he really captures the small, joyous, spontaneous moments that pass so fleetingly. His images have a lot of depth to them, and he's amazing at portraying the truth and story of each couple's celebration. We trusted him implicitly, and his images will reward us for the rest of our lives.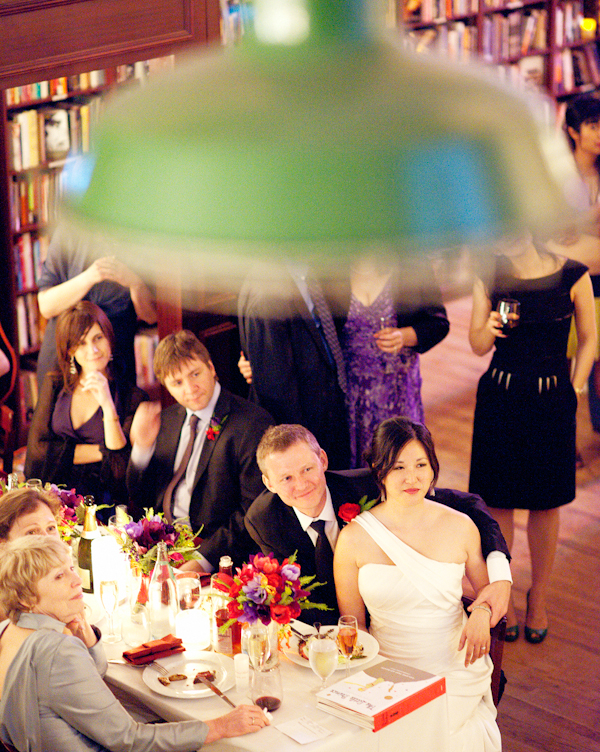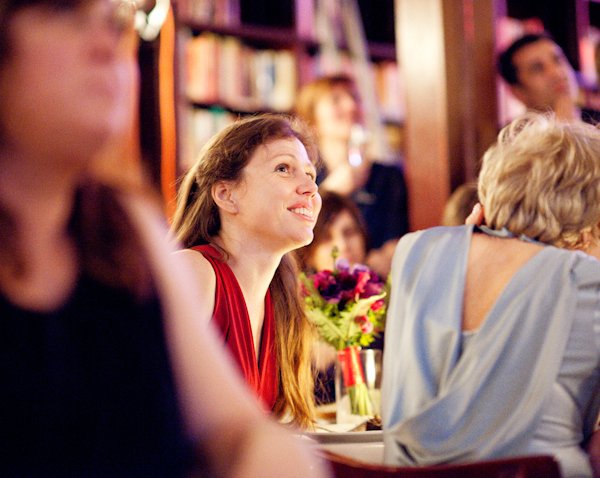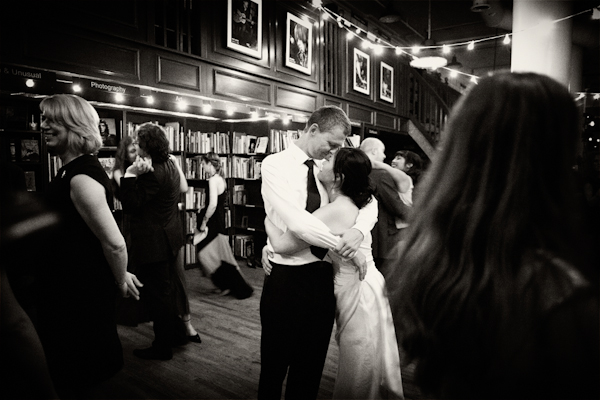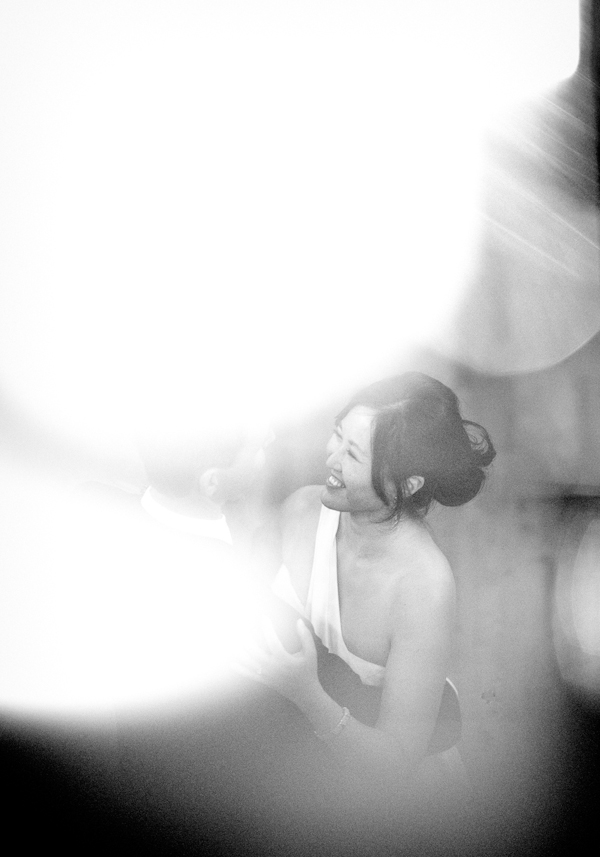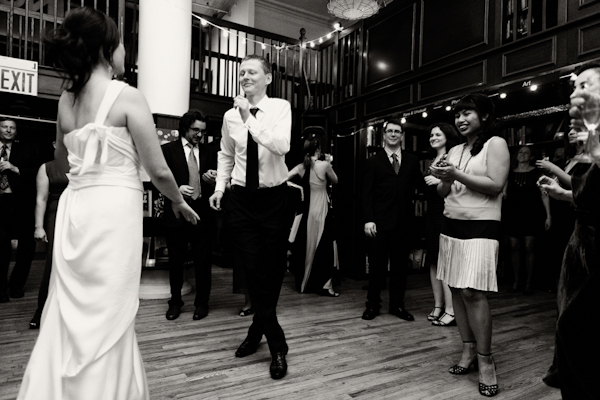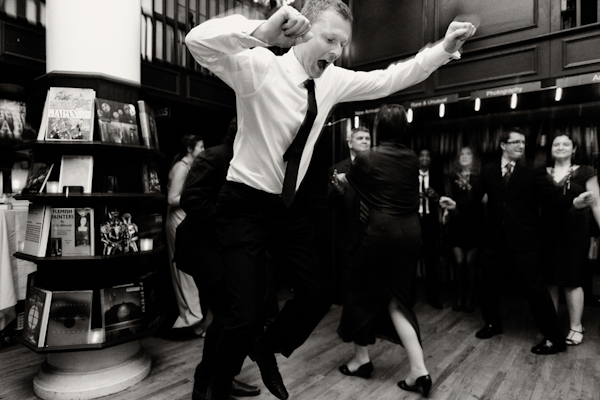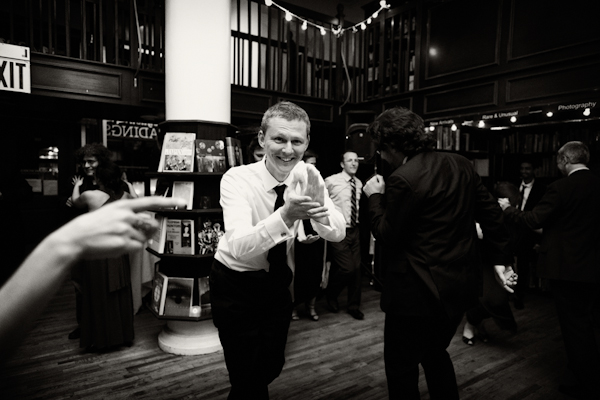 The Wedding Team:
Photographer: Otto Schulze
Ceremony & Reception Site: Housing Works Bookstore Cafe
Officiant: Nikolai Avdievich
Invitation Designer: Claire Burke
Catering: The Works, Housing Works Catering
Florist: Michael Day
Wedding Dress: Vera Wang
Bridal Accessories: shoes by Christian Louboutin
Hair: Salon Musa
DJ: James Mulry
Rings: Doyle & Doyle
Thank you for sharing your wedding and with us Linda and Anton! And thank you for the gorgeous images Otto!