With a guest list that was small but comprised of almost entirely out-of-town guests, Katie and Jason wanted their intimate, Colorado mountain lodge wedding to be an extra special celebration for everyone traveling to support them, and great photography played a key role. After their first meeting with Denver wedding photography duo Jason + Gina, Katie and Jason knew they'd found their match, and after seeing these vibrant, natural wedding photos, I have no doubt they did either!
The Newlyweds: Katie and Jason
Junebug: What were your most important goals in planning your wedding?
Katie and Jason: We wanted a comfortable, relaxed event for ourselves and our guests. My husband and I frequently described our vision as 'more dinner party, less wedding'. We invited only our closest friends and family and wanted to spend the time catching up with them. It was very important to us that all of our guests felt included and appreciated.
It was also important that our wedding was personal and a reflection of us. I had a hand in just about every project. For example, I had a vision for wood table numbers so while visiting our families in Iowa over Christmas my dad helped Jason and I cut out all the table numbers in his wood shop. My dad also cut all the wood discs I used to make the escort card display and hanging 'cards' sign. Our style as a couple was entwined in every element.
Junebug: How would you describe your personal wedding style?
Katie and Jason: Mountain Chic – elegant and minimal, with touches of nature.
Junebug: Where did you hold your wedding and reception, and why?
Katie and Jason: Only 5 of our 36 guests actually live in Colorado. We knew we wanted to make the trip really special for the people coming to support us from all over the country. Beaver Creek is such a beautiful and intimate resort; it just makes you feel good to be there. We looked at several venues, but the Park Hyatt has a gorgeous upscale, yet rustic style we love. The private dining space of the 8100 Restaurant was exactly what we were looking for. We had exclusive access to a portion of the restaurant's outdoor patio for cocktail hour, the dining space had beautiful character with amazing chandeliers and a wood burning fireplace, and the billiards room with a pool table and chairs and couches for lounging. Having a small guest list allowed us the flexibility to look at options outside of traditional ballrooms and build upon the dinner party feel. We also wanted the ceremony and reception to be in the same venue so no one had to travel from place to place. After the ceremony, we signed the marriage certificate and went right into cocktail hour, which was so nice.
Junebug: What three adjectives describe your wedding best?
Katie and Jason: Intimate, relaxed, personal
Junebug: What were you looking for in a photographer?
Katie and Jason: We wanted a photographic team who always works together and are comfortable with each other not just a lead photographer and their assistant. There are times during the wedding day when you have to split up and we wanted to be confident that the pictures would be beautiful regardless of who was taking them. Personality-wise we were looking for photographers that we felt comfortable with and would help put us at ease because neither Jason or I feel particularly comfortable in front of the camera. Jason and Gina are so funny and sweet. It was a pleasure to spend our day with them.
Junebug: What specifically drew you to Jason + Gina and their imagery?
Katie and Jason: Jason and Gina do a fantastic job of blending shots that are purely spontaneous, positioned perfectly to catch the light, and posed traditionally to appease the parents. Their work bursts with color and emotion. Seeing the story they tell from beginning to end of other couples' days is what first drew us in, but looking at your own pictures for the first or fiftieth time is amazing. I relive the day every time I look at them.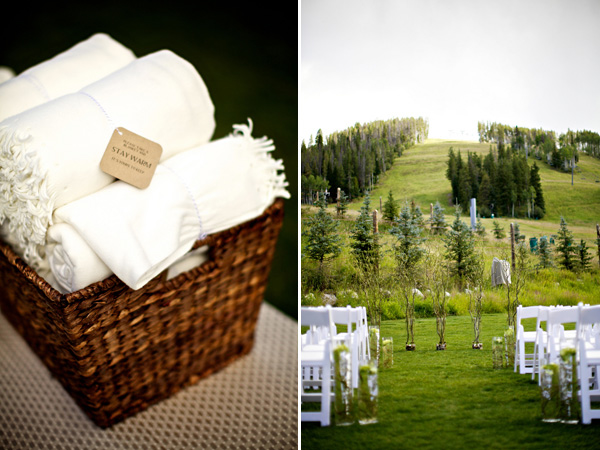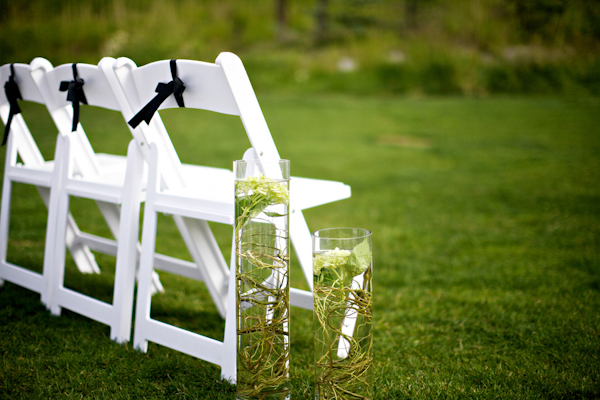 Junebug: What did you enjoy most about working with Jason and Gina?
Katie and Jason: Jason and Gina were the only photographers we met with in person and knew on the car ride home from our meeting they were it. We actually booked them before our venue because we would rather have had to choose a different location than work with any other photographers. There were particular shots I knew I wanted, but mostly I wanted to be able to leave it up to the experts and trust the result would be beautiful images telling the story of our day. With Jason and Gina, that's exactly what we got. Whether we were standing next to a tree or walking up a hill, they made it look amazing. I didn't worry once that I wouldn't be 100% happy with the results and that was tremendous peace of mind.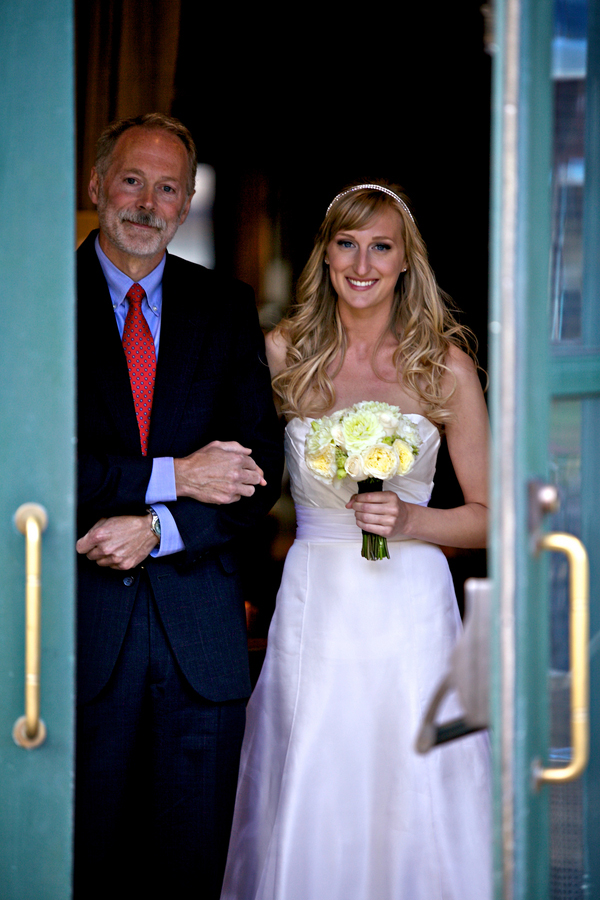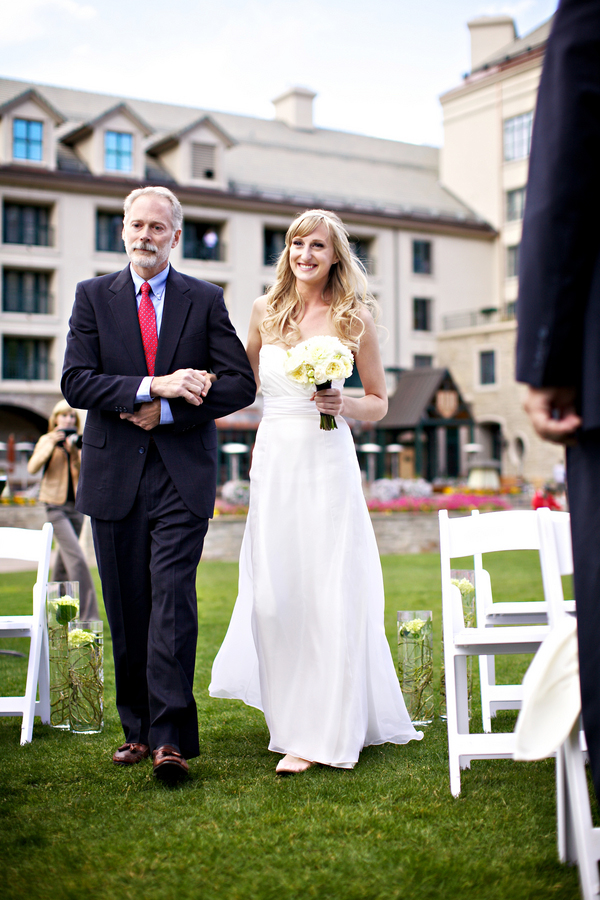 The Photographers: Jason + Gina
Junebug: How did you approach this particular wedding and what did you most want to capture during shooting?
Jason and Gina: The outdoor ceremony site at the Park Hyatt Beaver Creek is nestled right up against the ski slope and forest. We approached this wedding wanting to balance capturing the emotion between the bride and groom while highlighting the beauty of the surrounding landscape. We also knew Katie and Jason were having a low-key intimate wedding with around 20 guests. Relaxed, natural photographs.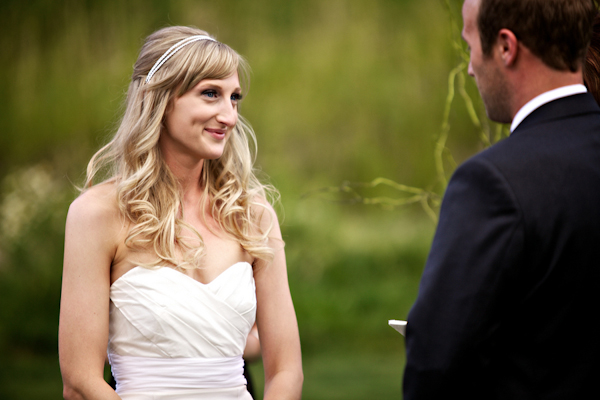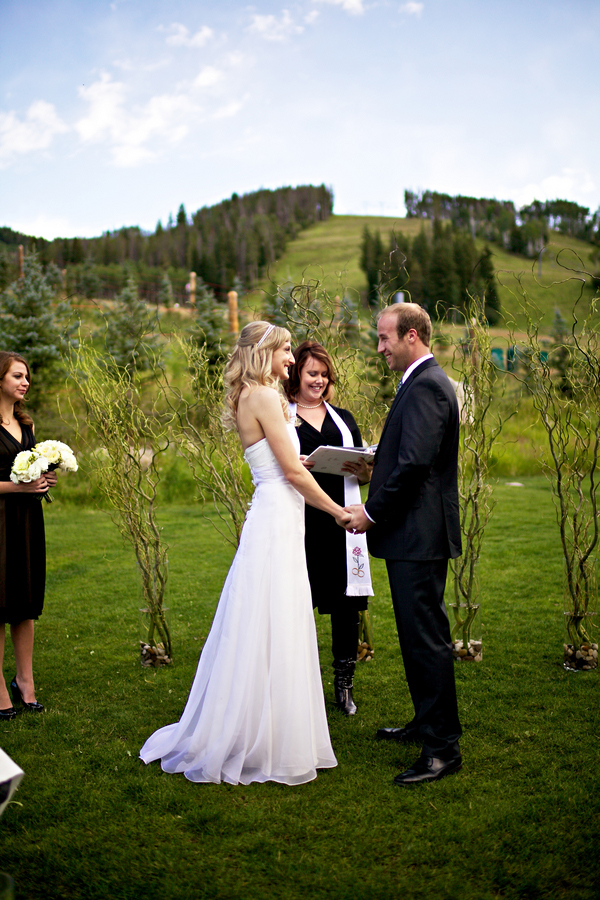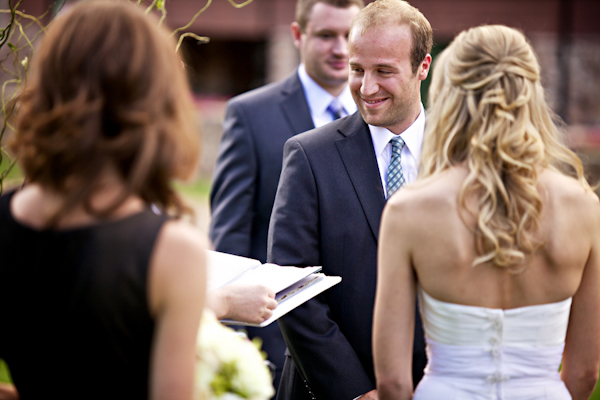 Junebug: Were there any special photographic requests from the couple that made this wedding especially exciting creatively or personally?
Jason and Gina: Katie and Jason were adamant that we were not just hired photographers. They wanted us to feel like part of their family and shoot natural portraits as well as editorial. Their trust gave us the freedom to experiment with our technique and catch perfect moments.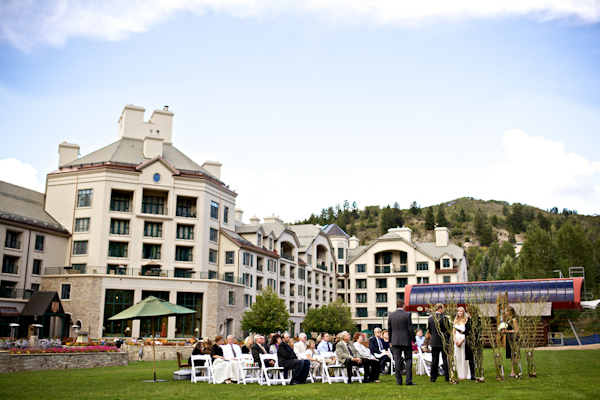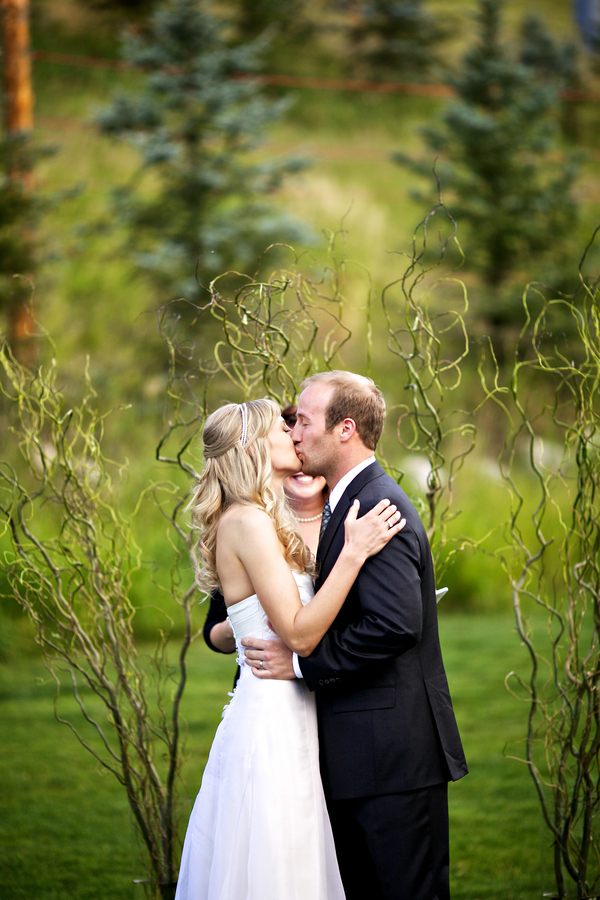 Junebug: What was the most fun part of this wedding for you to photograph?
Jason and Gina: As much as we love all things wedding, the first look is always our favorite part to shoot. You cannot beat the emotion on a mans face as he see's his bride for the first time.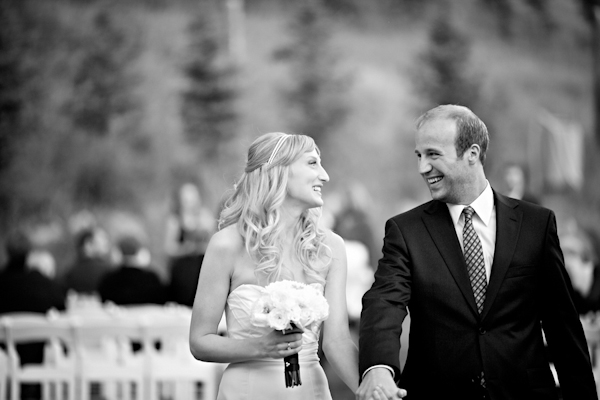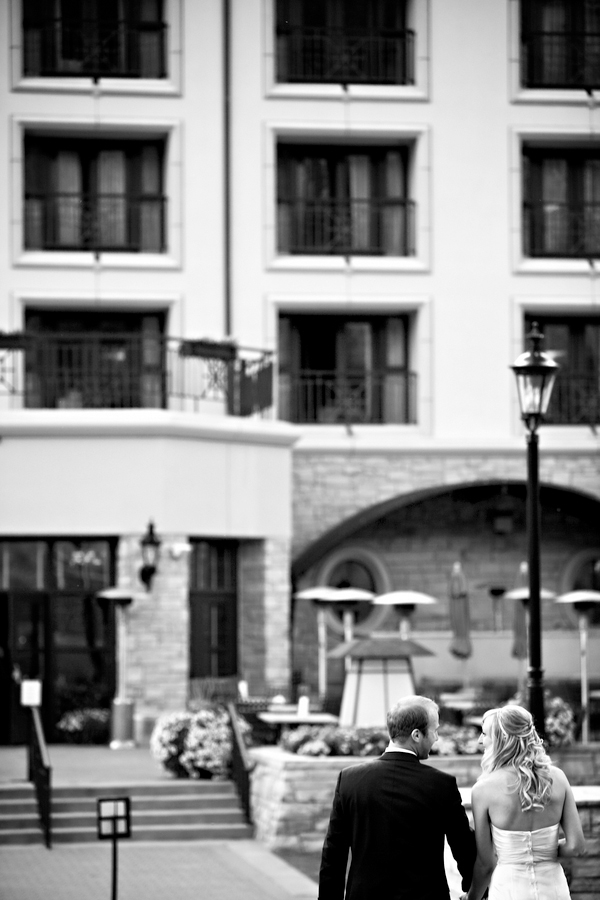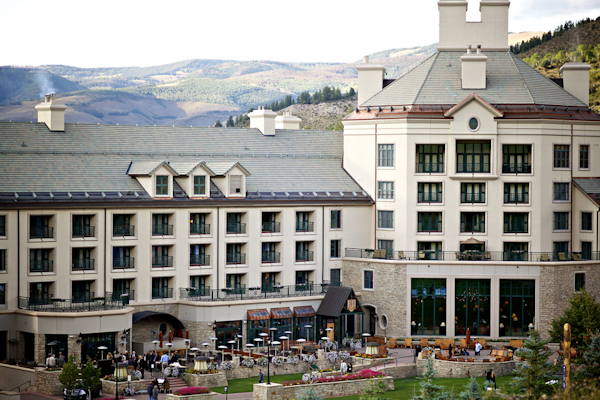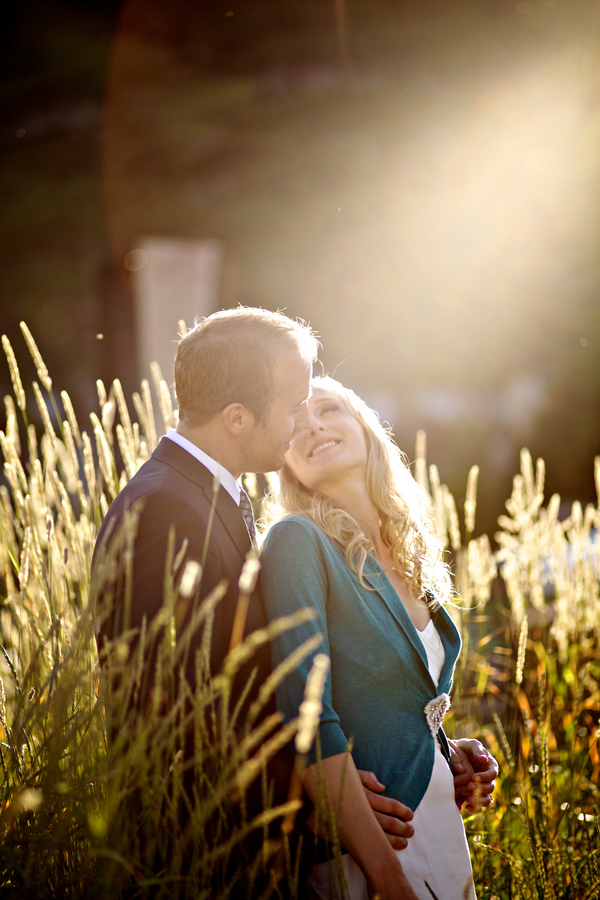 Junebug: How did the locations available to you affect the type of images you shot and how you shot them?
Jason and Gina: We are sun-loving photographers and one thing outdoor mountain venues have in surplus of sun! The Park Hyatt Beaver Creek offered such a variety of light to shoot in.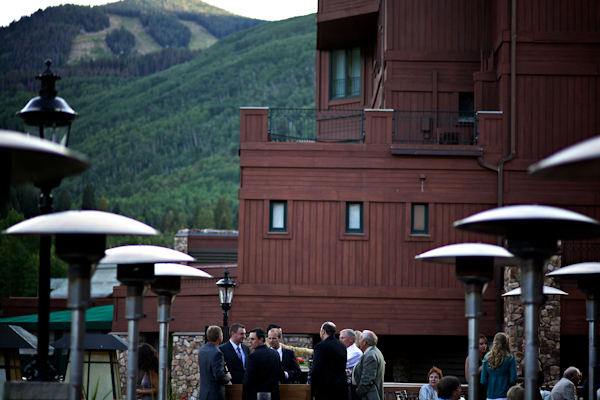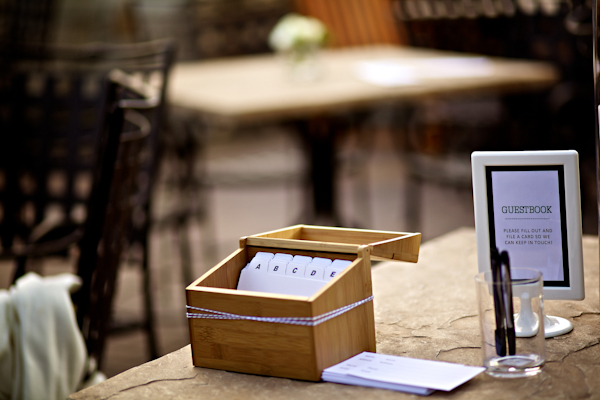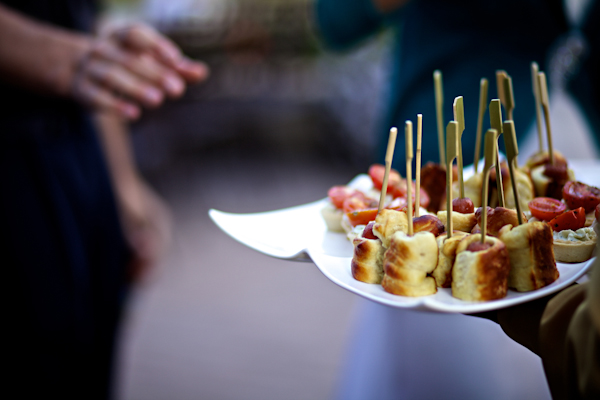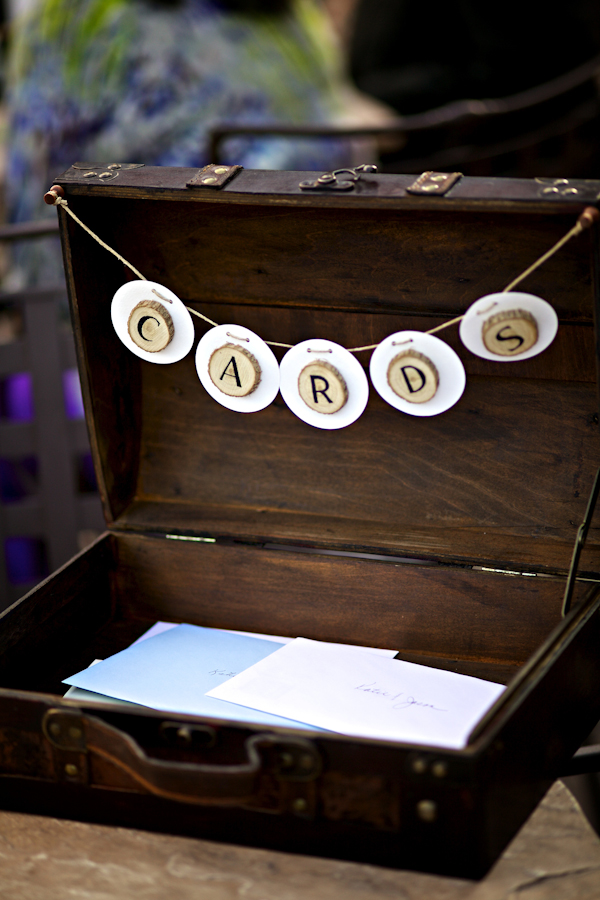 Junebug: Were there any special locations you were able to choose that made for really great images?
Jason and Gina: Beaver Creek is exclusive and gorgeous. The Park Hyatt has everything to offer when it comes to special locations on the mountain from aspen groves, to timber forests, to open meadows (aka ski slopes in the winter). It also boasts one of the most unique chandeliers in Eagle County.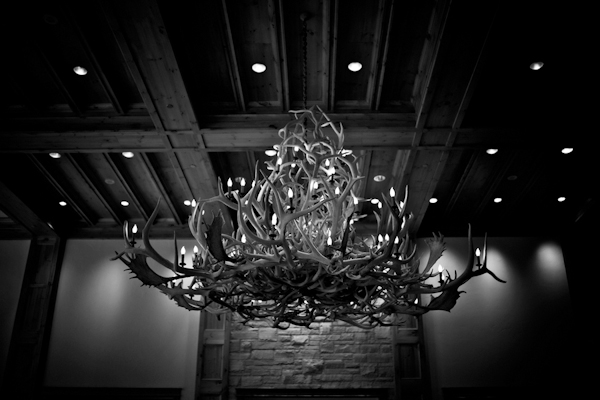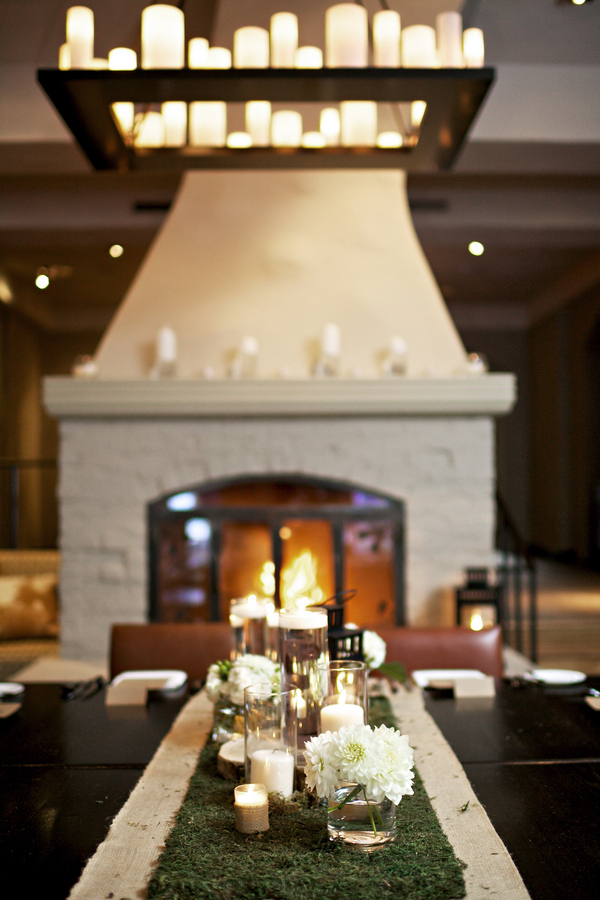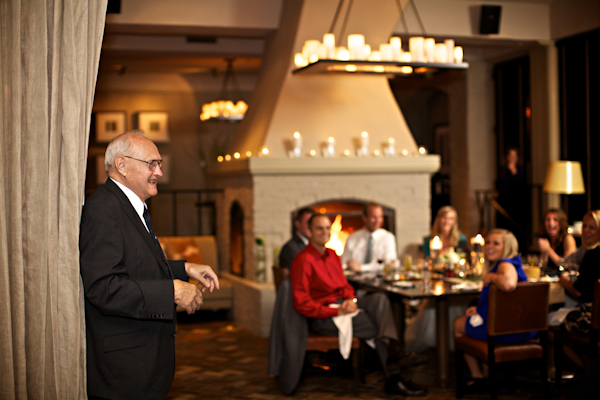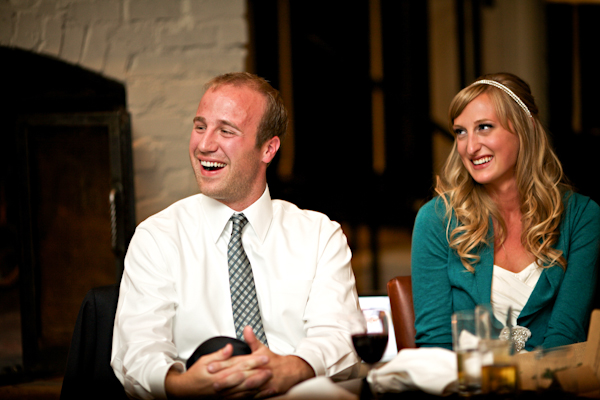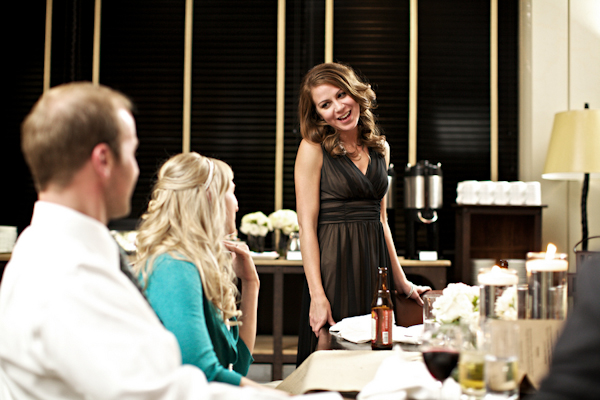 Junebug: What kind of equipment did you use while shooting this wedding?
Jason and Gina: 2 Canon 5D Mark II, Zeiss 35mm f/1.4, Zeiss 100mm f/2, Canon 50mm f/1.2, Canon 85mm f/1.2, Canon 135mm f/2, Canon 70-200mm f/2.8