After falling madly in love with each other and starting their wedding planning process, couple Kira and Jed also fell in love with the work and personality of Seattle area wedding photographer John Chin of Yours by John Photography and were thrilled with the outcome of choosing him to document their wedding day!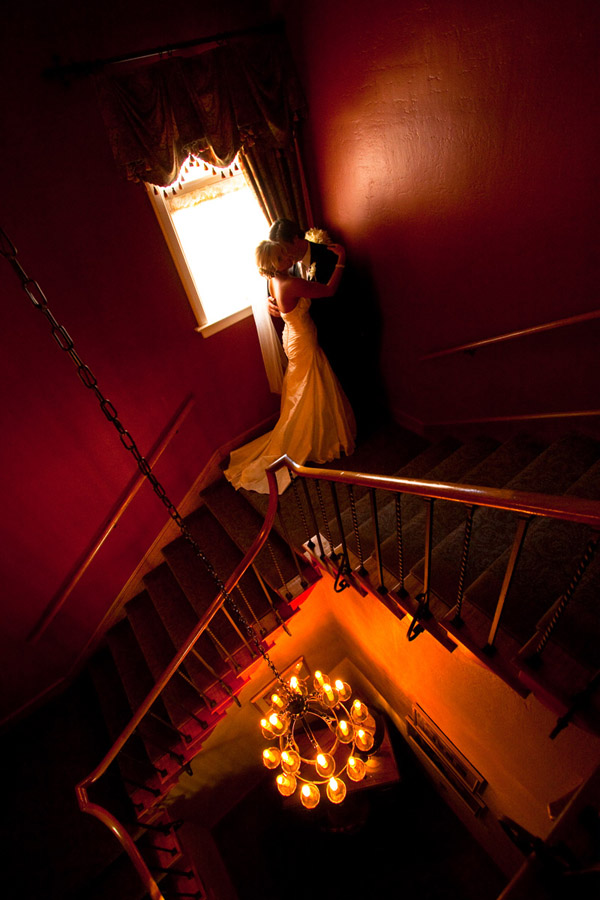 The Newlyweds: Kira and Jed
Junebug: What were your most important goals in planning your wedding?
Kira and Jed: That it be beautiful but also fun for all of our friends and family.
Junebug: How would you describe your personal wedding style?
Kira and Jed: Classic and elegant with a little bit of our own personal pizazz.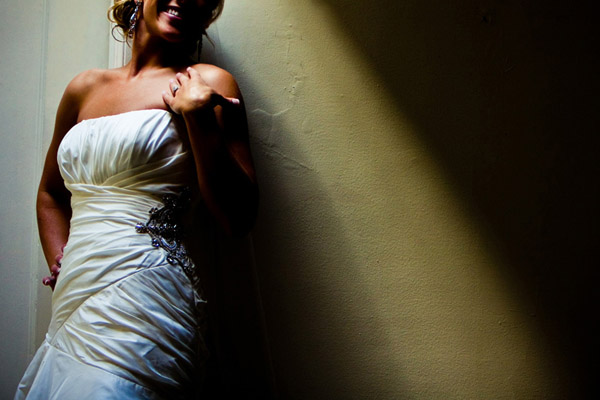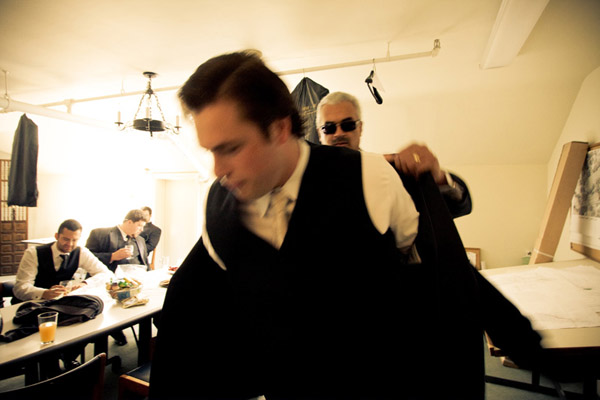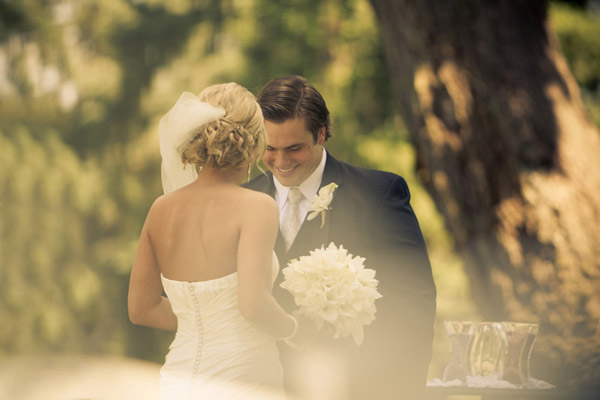 Junebug: Where did you hold your wedding and reception, and why?
Kira and Jed: We held our wedding and reception at the same venue, the Inglewood Golf Club. We chose Inglewood because the back drop there was so beautiful. With all of the green grass and the huge evergreen trees, we felt like we were on our own private island and it was all about the wedding. We also wanted to have our wedding and reception at the same place to make it easy for our guests and for us. They had a beautiful outdoor space for the wedding and indoor space for the reception.
Junebug: What three adjectives describe your wedding best?
Kira and Jed: Elegant, fun and memorable! Our wedding was the most amazing day in our lives and it's a day we will never forget. It surpassed both of our expectations and we are so grateful for our wonderful family and friends!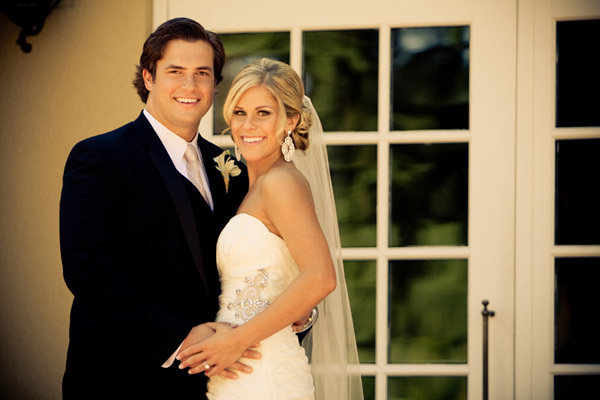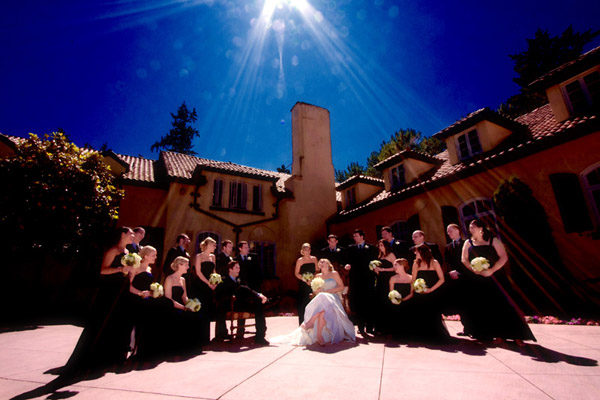 Junebug: What were you looking for in a photographer?
Kira and Jed: We were looking for someone with lots of energy, who was passionate about their photography and who would take lots of different styles of pictures.
Junebug: What specifically drew you to John Chin and his imagery?
Kira and Jed: From the moment we met John, we knew we wanted him as our photographer. He was so excited and energetic you could tell he loves what he does. We looked at his photos and he had the perfect mix of photos that captured the moment as well as posed photos. He adds a little funk to his posed pictures, which I love. Also, John brought my mom and I a box of Godiva chocolates to our meeting and we were sold!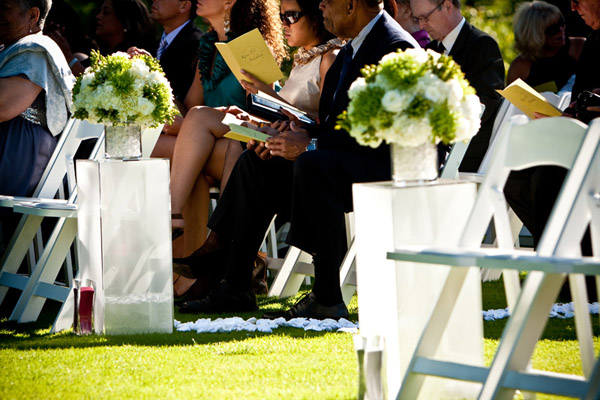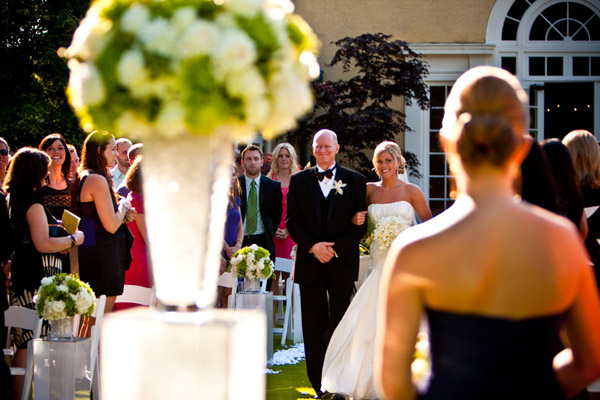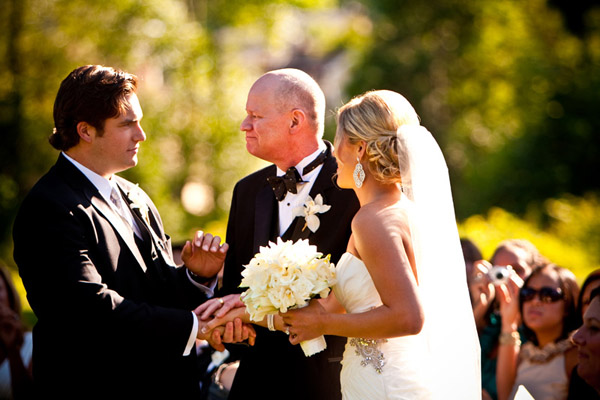 Junebug: What did you enjoy most about working with John?
Kira and Jed: I enjoyed his energy. Sometimes when you are taking so many pictures you start to get tired and fade, but John made sure to keep us excited! He also was so easy to work with. He wants his bride and groom to be happy and will go above and beyond to make sure he accomplishes it. I also loved having him show me how to pose. He was way better at it than I was!! Most of all, I LOVED John's work. Our pictures are amazing and we will have them to remember the day forever, thanks to John!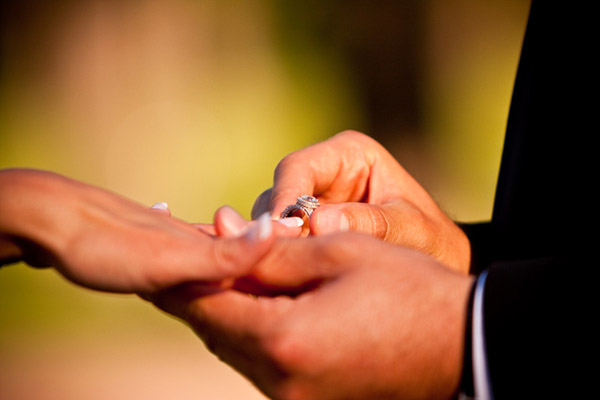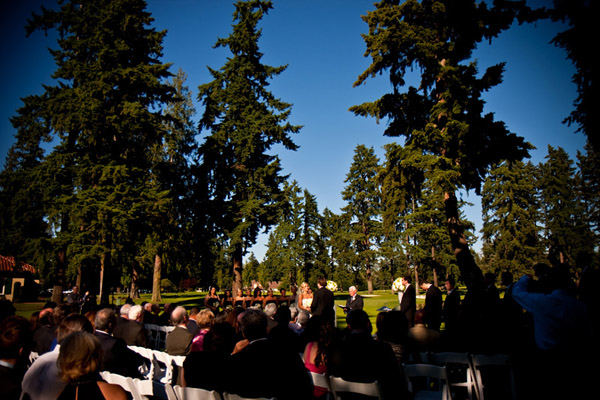 The Photographer: John Chin of Yours by John Photography
Junebug: How did you approach this particular wedding and what did you most want to capture during shooting?
John: When I first met Kira, she had a great sense of fashion and a very easy-going personality. I knew her wedding was going to be stunning and would be lots of fun. In addition, because this wedding was planned by Weddings with Wendy, I knew there would be a lot of details and that the wedding would be elegant and sophisticated.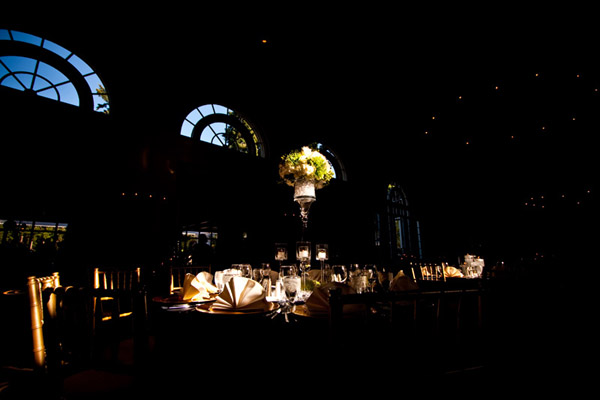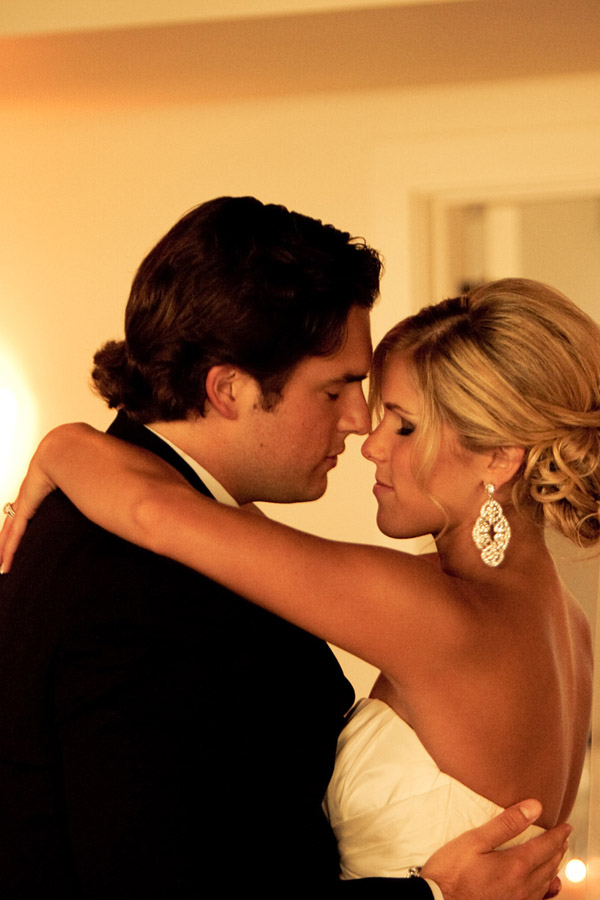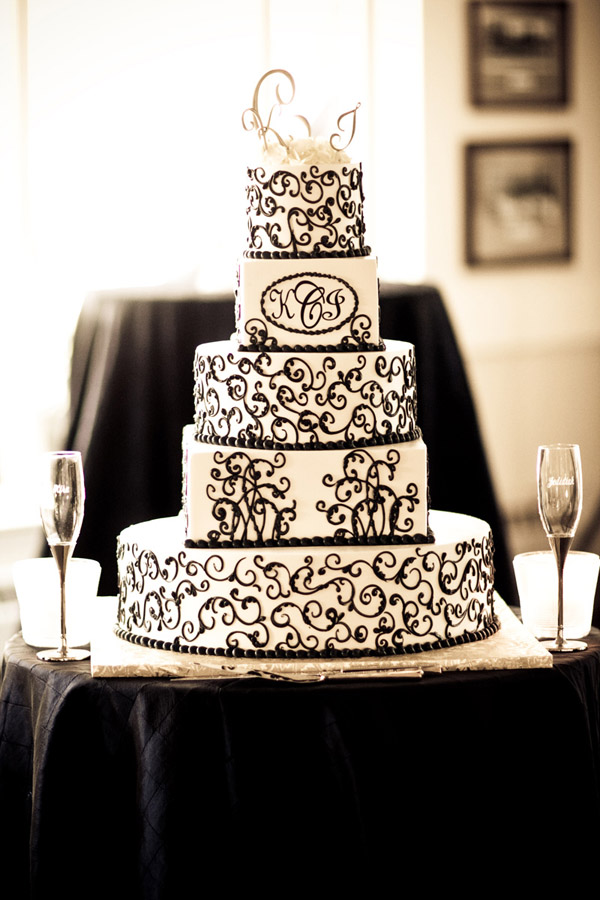 Junebug: Were there any special photographic requests from the couple that made this wedding especially exciting creatively or personally?
John: Kira wanted us to really capture the moment while also using special lighting techniques when possible to highlight the main focus at each point throughout the event.
Junebug: What was the most fun part of this wedding for you to photograph?
John: Kira and Jed – they were a lot of fun and very easy to work with.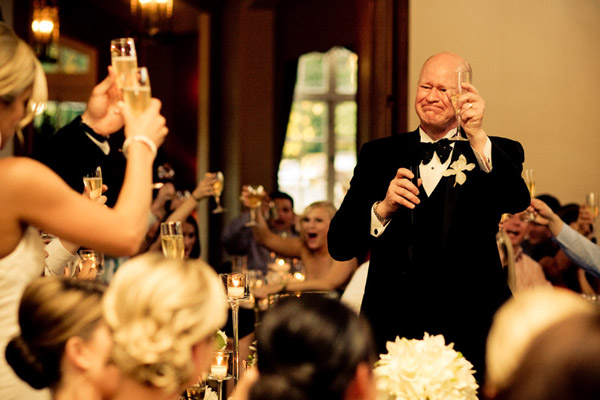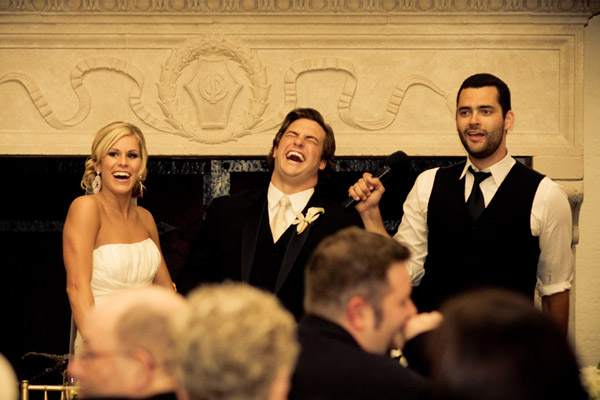 Junebug: How did the locations available to you affect the type of images you shot and how you shot them?
John: Inglewood Golf Club has a European style to it which showed off the wedding style as well as Kira's dress. The entire wedding theme blended into the location really well.
Junebug: Were there any special locations you were able to choose that made for really great images?
John: There were a few different courtyards available for us to shoot in, and they all had different themes. These settings really allowed us to create different feelings in the images we shot.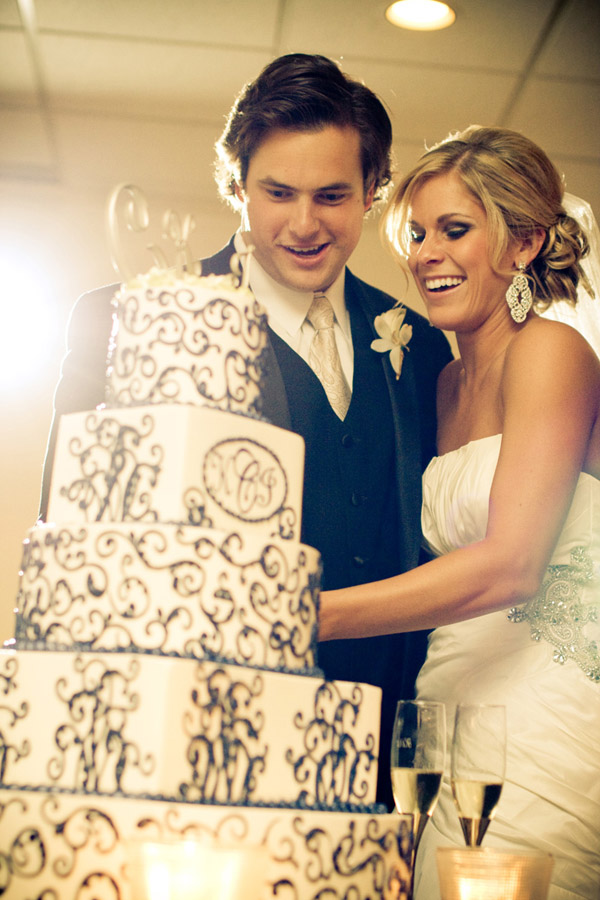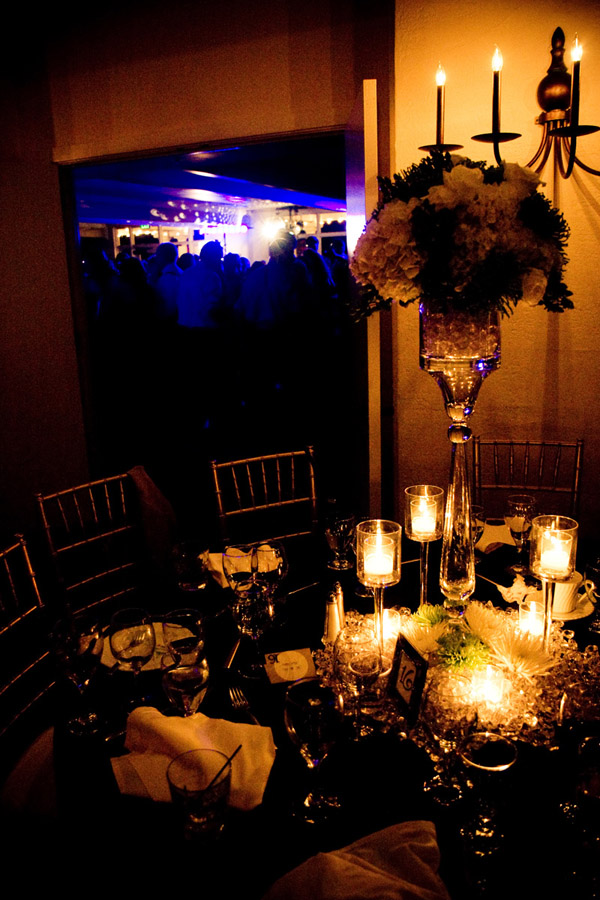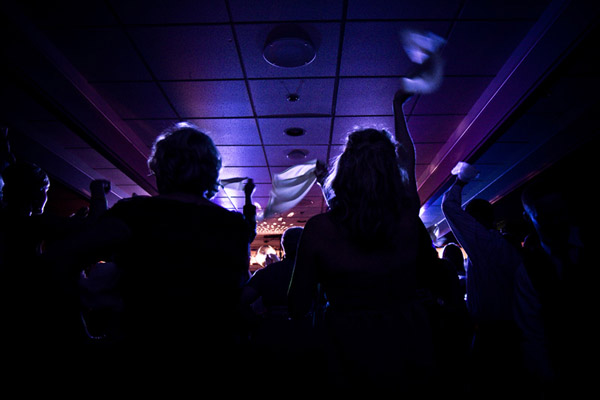 Thank you so much Kira, Jed and John!
To learn about all of the wedding professionals who brought this wedding to life, be sure to visit our Real Wedding library!
To learn more about Yours by John Photography be sure to visit his website and Junebug member brochure, and to find the perfect wedding photographer for your own wedding day no matter where you live, don't miss our World's Best Wedding Photographers Hotlist!