Lauren and Will of Aves Photographic Design love to get to know their wedding couples by working with them ahead of the wedding day. Because a fun and romantic engagement session is the perfect way to connect, Lauren wrote this very helpful (and very hilarious) Engagement Shooot How-To that's illustrated with images from a recent shoot of super in-love clients Jessica and Aaron, and she is generously sharing it with all of us today! Thanks Lauren! Take it away…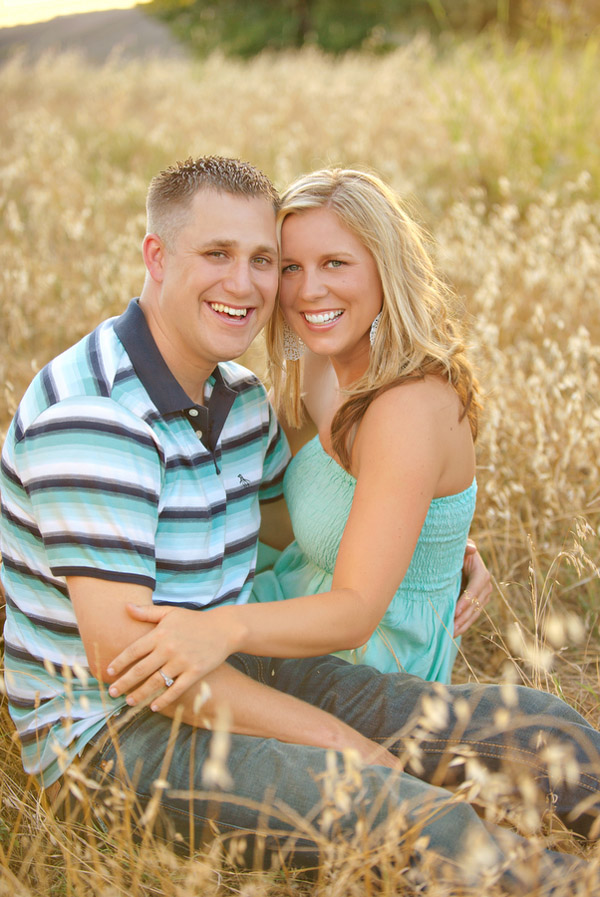 Im starting a How-To section on our blog for you to file away into the ideas category of your brain. Just for fun. Well see how it goes! So this one shall be on How-to have AWESOME engagement pictures; some of the things we have come to learn over the past six years that I wish I had known at the beginning. After all, these are the photos that will be up at your wedding and on your walls for the next fifty years! They should be awesome. You deserve it.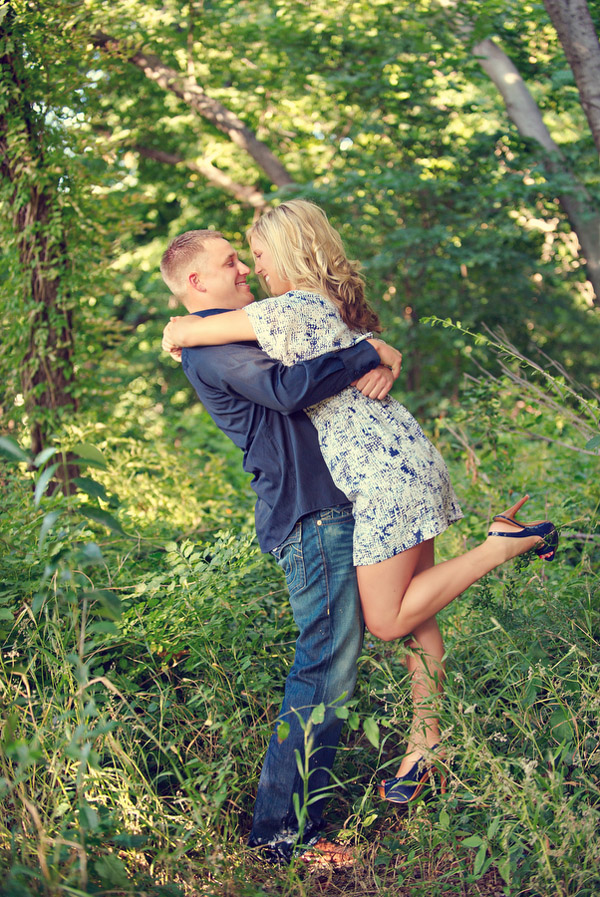 First, Outfits. There are so many different ways to go on this, and so much different advice out there. So Im going to stick to the top three bits of clothing advice we like to offer.
a) Dont wear a lot of solid white. Especially anything big and bulky and all-white. Just dont do it. White adds ten pounds on camera. Its an optical illusion at its meanest.
b) Compliment each other without being matchy-matchy. The key is to select colors that compliment each other and are in the same color family, but arent identical. Weve all seen the matching khaki-pants-white-button-down-shirts from, like, EVERY engagement portrait ever taken in the nineties. Were past that, thank goodness. Now its, choose something for you, then choose something for him that compliments you.
c) Above all else, and this should have been first: wear what looks good on you. You know if it does. If you have to ask someone because you arent sure, its probably not the cutest outfit; am I right? Wear what you chose for your ultra-fab engagement party or the gorgeous dress you needed an excuse to buy. You have one now; I give you permission to buy it.
Okay, and this is like a half-add-on in the clothing department,
c2) Cute shoes, cute shoes, cute shoes. And accessories. Cute shoes and accessories. See Jessicas shoes and earrings in this shoot. Just the perfect touch.
(BTW, none of these are hard and fast rules. Rules are meant to be broken, so if you're excited to wear a white shirt in your pictures or have a white cotton sundress you look amazing in, dont think that we think that you look bad)!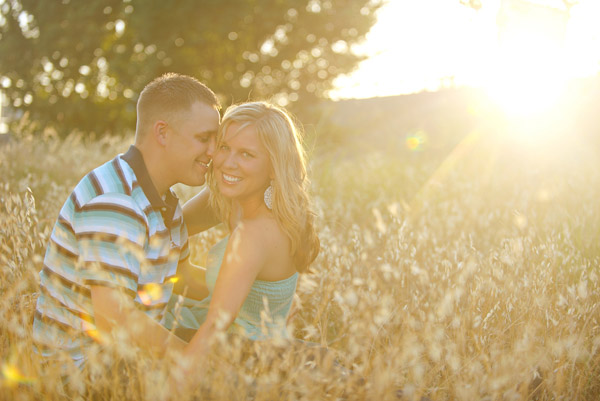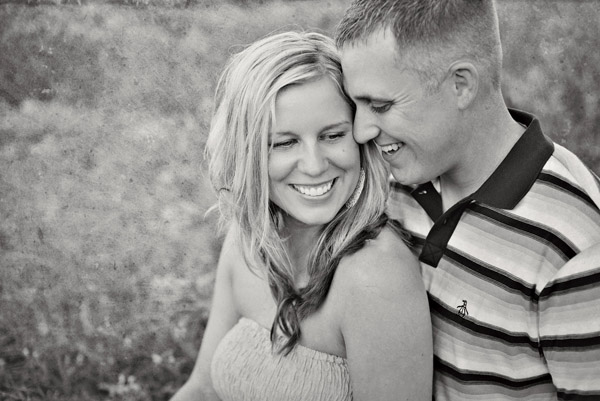 Next, Lookin Gorgeous.
a) Be yourself. Be happy. Be in love. You know how PDA (Public Displays of Affection, for those who havent been to high school in awhile) kind-of grosses people out? It doesnt gross us photographers out. So squeeze each other tight. Let the joy in. Remember how you felt the first time he said I love you. Remember your first date. Whatever gets you to that happy place. These are your rite-of-passage-pictures! Work the love!
b) I stole this from Jasmine Star. Smile with your eyes. It works!
c) Open up and let us into that bond that the two of you share. We all put up walls in public and with those weve just met to keep ourselves from being humiliated. But we WANT to see the real you. Goofy, dorky, the fabulous model you were in your past life, whatever you are. We can skip the Im normal facade. You dont have to be. Let us see you. This is what we love.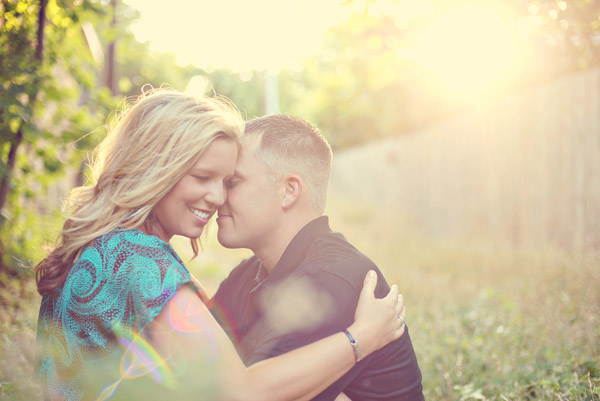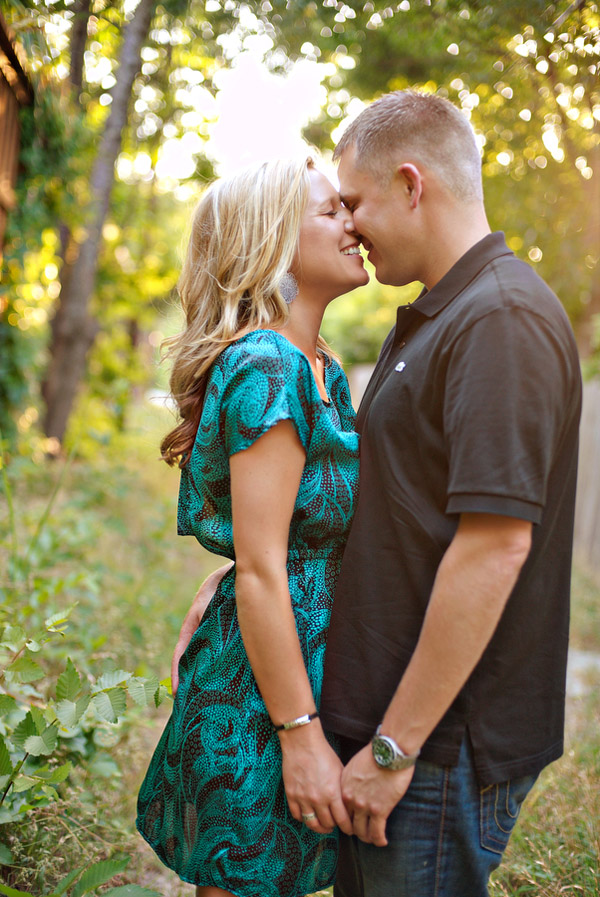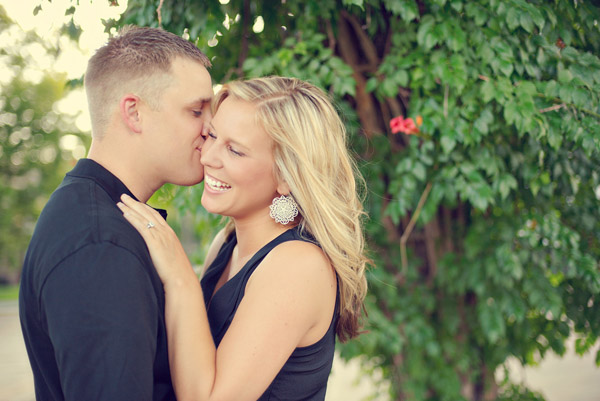 Thank you Lauren! And thank you to Jessica and Aaron for sharing their lovely engagement photos with us too. Now, aren't you excited to work it for the camera during your engagement shoot and wedding photos?