When two of the world's very best wedding photographers, Erin and Ben Chrisman of Chrisman Photographers, got married in Mexico in November, creativity, emotion and personal meaning simply abounded. Embracing all the traditions they loved, and leaving out anything that didn't feel organic, joyous and truly authentic, Ben and Erin's wedding was personal to the core. Kitty and Craig Fritz of Twin Lens Images, captured incredible, artistic images of the day, that give us a beautiful glimpse into this once-in-a-lifetime event.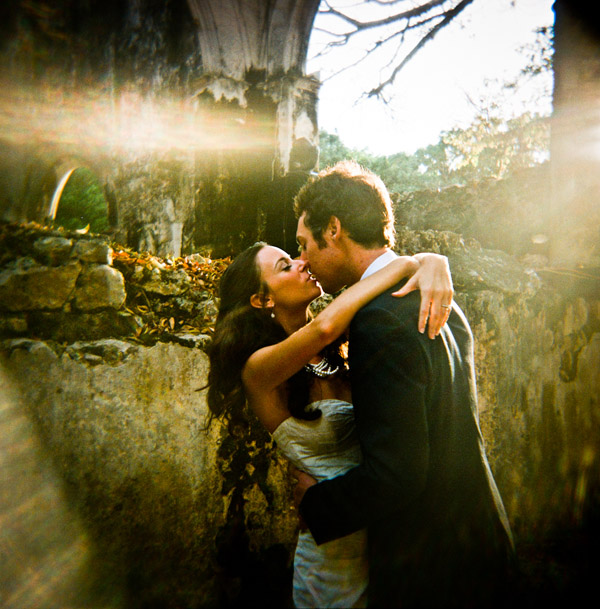 The Newlyweds: Ben and Erin Chrisman
Junebug: What were your most important goals in planning your wedding?
Ben and Erin: To have a meaningful, intimate ceremony that was also fun and spontaneous rather than formal, quiet and overly planned out. To throw a kickass party for all our wedding photographer friends who never get to go to weddings as guests. To have our coordinators plan everything so we didn't have to be stressed out over details.
Junebug: Did you incorporate any details, traditions or lessons learned into your wedding planning that came directly from your experience as wedding photographers?
Ben and Erin: Lessons – we see too many brides not be able to relax on their wedding day because they're running around putting out fires and checking off lists, and worrying about placecards and the precise color of flowers. We decided we wanted to be only minimally involved in the planning. We hired two fantastic coordinators based in Campeche, told them the colors we liked and specified that we wanted lots of candles and interesting lighting, and then just said "do whatever you want." We wanted to be surprised, especially by the reception decor. We didn't want to have to think about any of that stuff. We just wanted to have fun with our friends, and basically show up on the wedding day with no stress and no decisions to make – which is exactly what happened. I would encourage more brides and grooms to just let go of the worries and the logistics, and trust the people you hire to carry out your wishes for you.
Traditions – we did the Hora at the reception, even though we aren't Jewish. Every time we photograph that, it seems like so much fun, so we wanted to experience it for ourselves. We asked one of our Jewish friends to lead the charge and make it happen.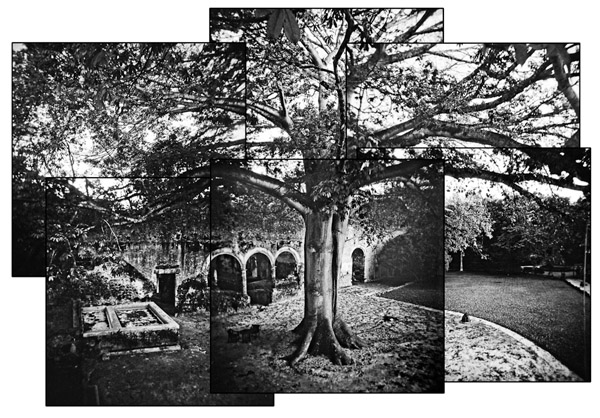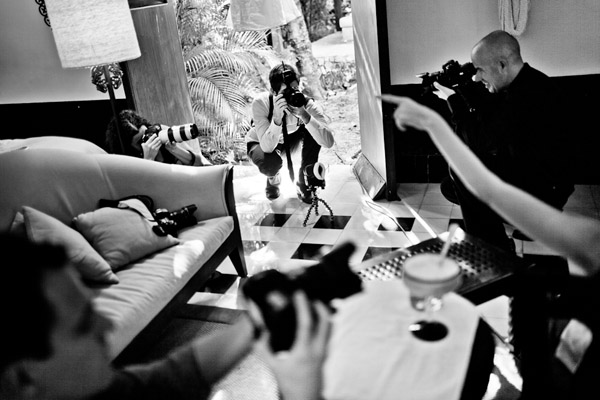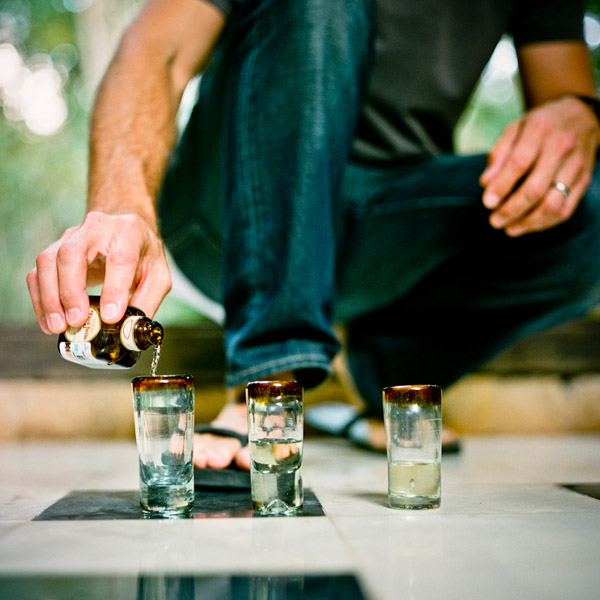 Junebug: How would you describe your personal wedding style?
Ben and Erin: Colorful, bold, Spanish Colonial.
Junebug: Where did you hold your wedding and reception, and why?
Ben and Erin: Both were held at Hacienda Uayamon. We knew the wedding had to be in Mexico, since we are both completely in love with the country, and it's where we met. We had a vision of being married by candlelight in the ruins of a church, so we started scouring photographers' blogs looking for such a place. We found Uayamon through Merida photographer Elizabeth Medina's blog. After a visit, we knew it was the place. It is without a doubt the most beautiful property in Mexico that we have ever seen. The chapel ruins are actually from the chapel that was on the property when Uayamon was a working farm and village in the 1700s. Today, Uayamon is a luxury resort of 12 rooms and has done a highly admirable job of maintaining the original architecture and natural beauty of the place.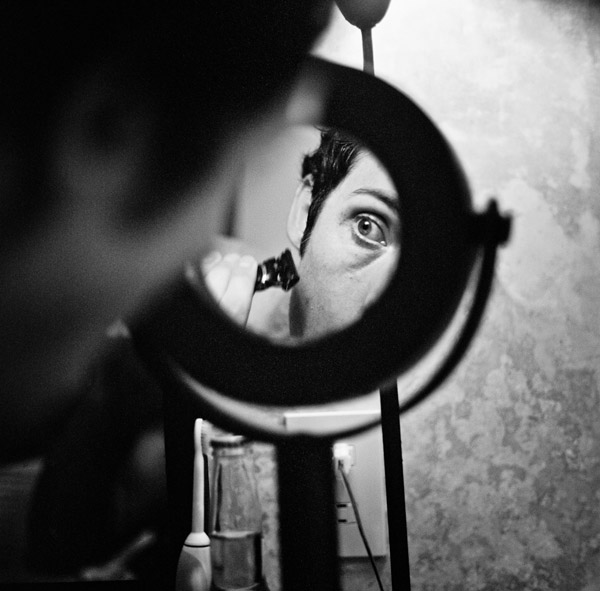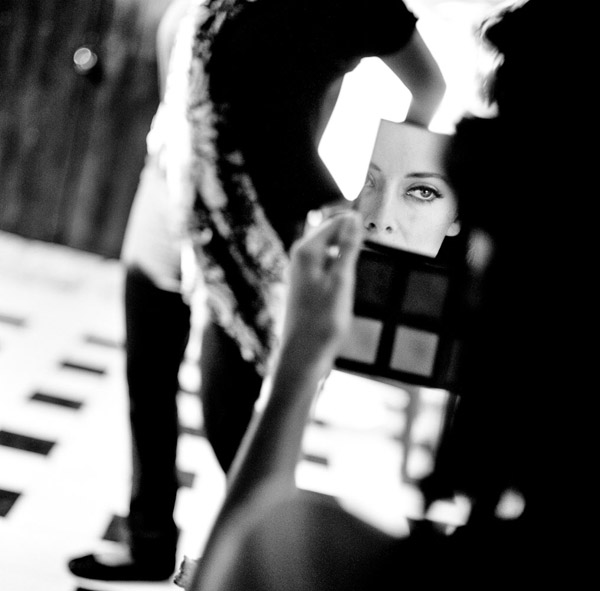 Junebug: What three adjectives describe your wedding best?
Ben and Erin: Emotional, exhilarating, danceable.
Junebug: Is there a favorite moment from your day that stands out to you?
Erin: My favorite part of the entire wedding was the beginning of our ceremony. The day before, while we were doing a rehearsal with our officiant Sam, the whole thing started to feel "too rehearsed" and formal, with things to memorize and a timeline to keep track of, who was supposed to speak when and where they were supposed to stand, etc. And it all made me really nervous and unsettled. So we talked with Sam and told him to pretty much scrap everything we had rehearsed, to write something completely new and to not tell us about it beforehand. I wanted him to be spontaneous at the ceremony, and I wanted it to feel fun for me. I didn't want our guests to have to feel like they needed to be quiet, and I wanted everyone involved to feel like they could mess up, or stand in the wrong place, or say the wrong thing. And what Sam came up with to make us feel comfortable was the most memorable and special piece of it all for me. Ben and I walked in to the ceremony together, and as we approached, Sam had everyone clap for us to the beat of our musician Billy's song, and as we got closer, the clapping got louder and faster and everyone was shouting for us, and it was just the warmest, most encouraging, most embracing feeling I could ever imagine. I was immediately relaxed by it, and it set the tone for the rest of the ceremony. It's just another example of why sometimes it's best to let everyone surprise you.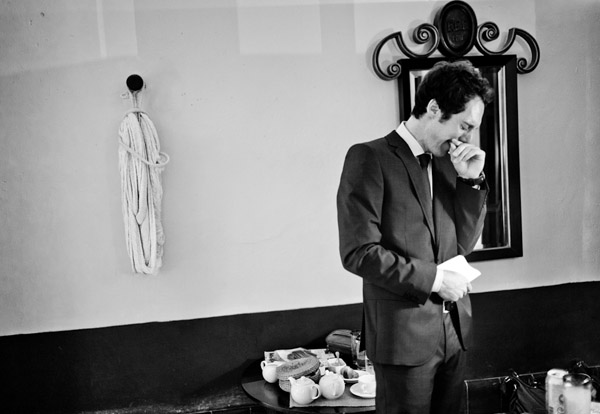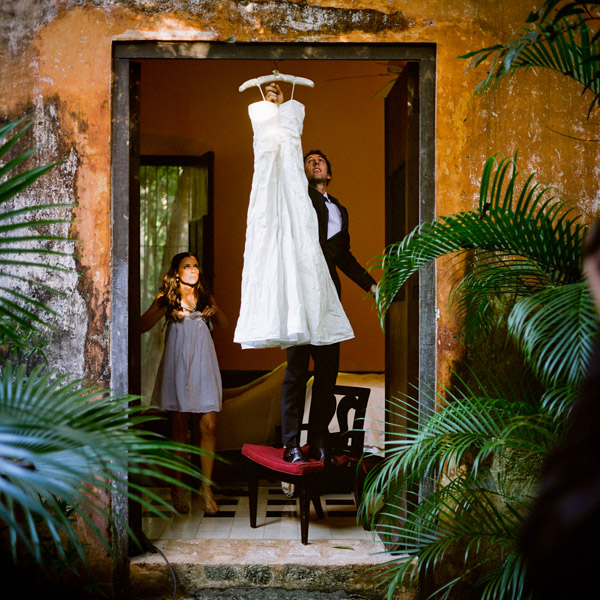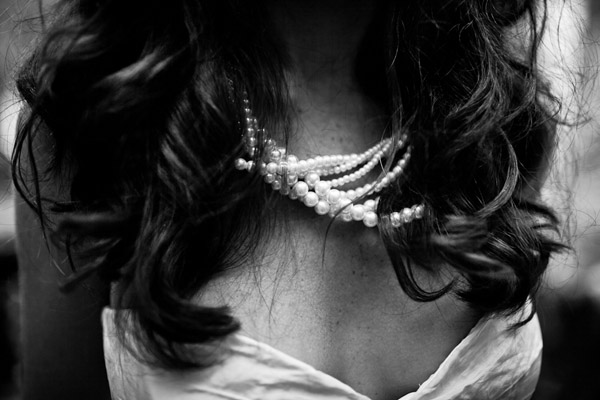 Junebug: What were you looking for in a photographer?
Ben and Erin: We wanted someone who would shoot it differently than we would ourselves. And we wanted accomplished photojournalists who also make fine art, who would capture really fun dance photos from the reception.
Junebug: What specifically drew you to Twin Lens and their imagery?
Ben and Erin: We've known Kitty and Craig for years, and they have always been huge inspirations for us. We trusted them completely to not only document all the moments, but also do it creatively with their own vision. We also asked our associate Aaron Morris to photograph as well. Aaron is like family to us, and we photographed his wedding last year. The combination of Twin Lens (Kitty and Craig) and Aaron gave us a collection of photos that is insanely beautiful, engaging and surprising. (Editor's note: check out Ben and Erin's wedding photos from Aaron over on What Junebug Loves!)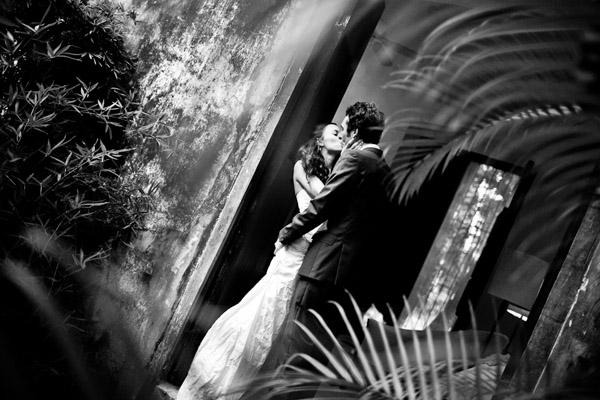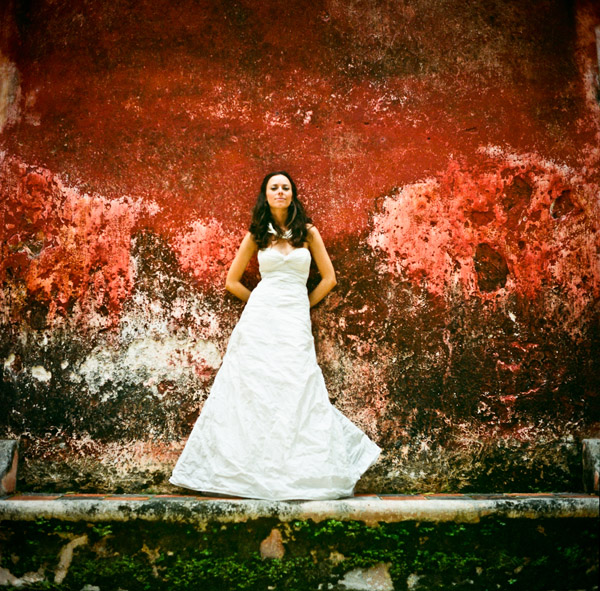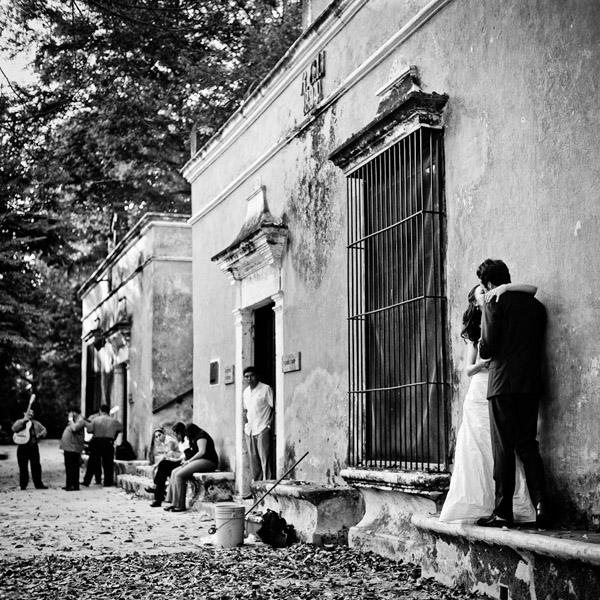 Junebug: What did you enjoy most about working with your photographers?
Ben and Erin: Kitty and Craig have an easy nature, they are never pushy, they have a seamless flow to the way they shoot and the way they shoot together. Often the shots they are working on are very complicated and hard to execute, but they act as if it's the easiest thing in the world, which was very relaxing and fun for us. And because we know Aaron so well and we're always with him, we couldn't imagine him not being beside us all day.
Junebug: Did either of you pick up your cameras and photograph any moments during your wedding day?
Erin: I stole Vlad's 5DMarkII for a while to film him during the welcome dinner. Other than that, not at all.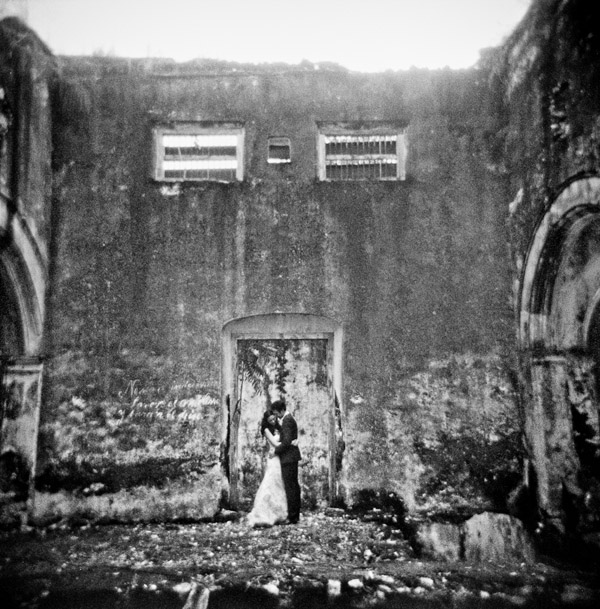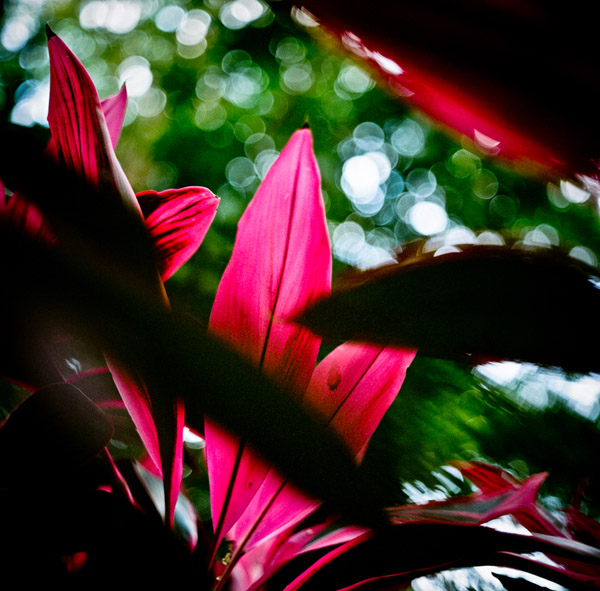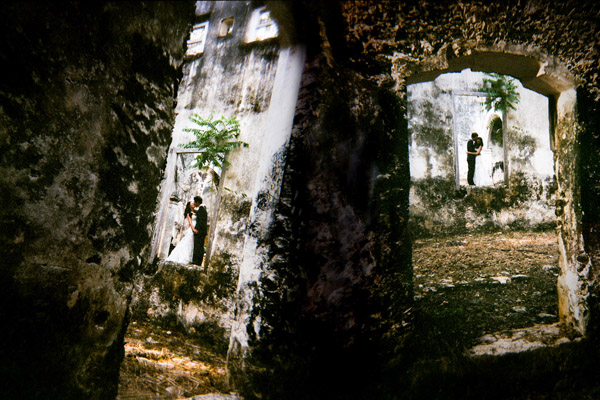 The Photographers: Kitty and Craig Fritz of Twin Lens Images
Junebug: How did you approach this particular wedding and what did you most want to capture during shooting?
Kitty and Craig: These two have been friends of ours for a while. We all come from similar backgrounds in photography, namely the newspaper photojournalism world, so I think that we have similar roots where photography is concerned. Erin and Ben were beyond excited to get married, surrounded by their closest friends and family, and wanted a visual record of the day which included all of the beauty, emotion, excitement and fun. They knew that what we love above all is capturing real moments in a beautiful way, so we were a great fit for one another.
Junebug: What was the most fun part of this wedding for you to photograph?
Kitty and Craig: The best gift that Erin and Ben gave us was the go-ahead to run around and be whimsical with our cameras. They told us expressly that details of tabletops and rings were not what they had in mind… for them it was all about the people. Given that, we were able to focus all of our energy on composition, light, moment, color… the things that excite us as photographers. These two are so in love and are the embodiment of the term "soul mates." We wanted our images to speak to that incredible connection they have.
Every part of this wedding was fun… but the highlight was the actual ceremony which took place in the candlelit ruins of a stone chapel in the Yucutan jungle. Their vows were tear-jerkingly beautiful. It was such an experience to be present.
The reception, which took place under a gargantuan ceiba tree, was truly amazing. The locals say that the tree was once two trees which, over many years, grew into one. I don't think that we've ever been to a wedding where the guests had so much fun. The party lasted all night, people danced for hours and hours. It was something else!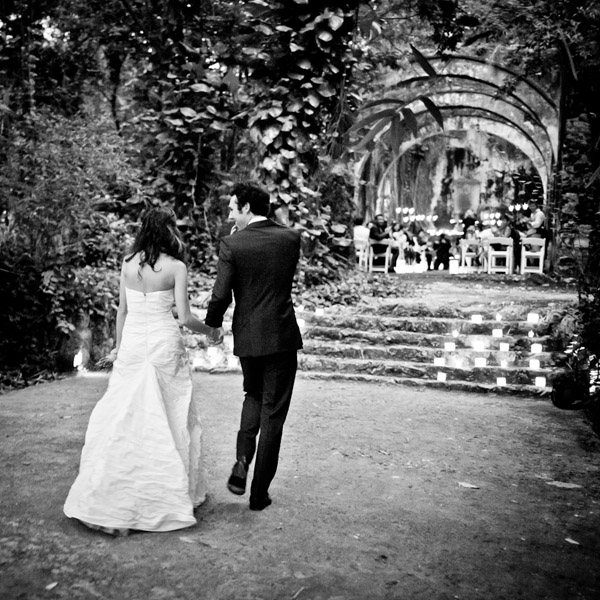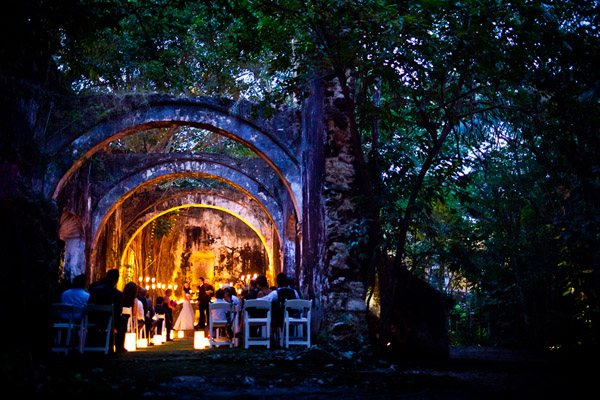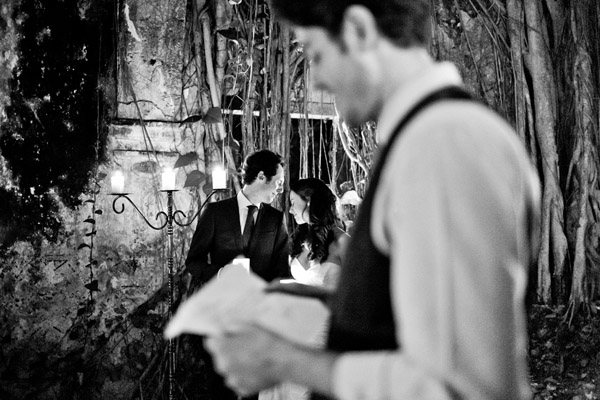 Junebug: Were there any special locations you were able to choose that made for really great images?
Kitty and Craig: The Hacienda Uayamon is a very special place. It's a five-star resort which has managed to retain a very unique, rustic feel. There are wonderful ruins to walk through and shoot in, and on the wedding day we spent about an hour with Ben, Erin, Aaron Morris (one of their fabulous associate photographers) and filmmaker Vladimir Chaloupka, wandering through the ruins and making some nice portraits of the two of them.
Erin and Ben scheduled the entire wedding around light… portraits during the golden light, ceremony at exactly the right dusky moment when the candlelight contrasts the indigo, sky. They put a huge amount of effort into lighting their reception, and the result was truly phenomenal. The colonial ruins that were a backdrop to the reception site were lit up to create an epic feel which was incredibly unique. Bonfires, firedancers, red candles in candelabras all added to the theme of light.
The limitation for us photographically came during the ceremony… it was DAAAARRRRKKKK. It didn't feel right to be popping flash during such an intimate, organic ritual. So we shot high ISO, wide open and are ultimately really glad we approached it that way.
Aside from our brief portrait session, the remainder of the day was captured in a documentary fashion.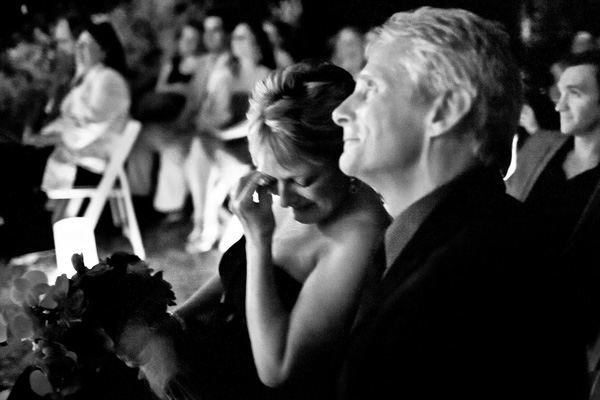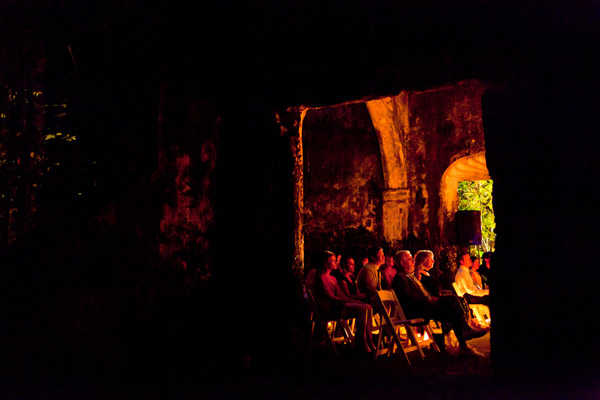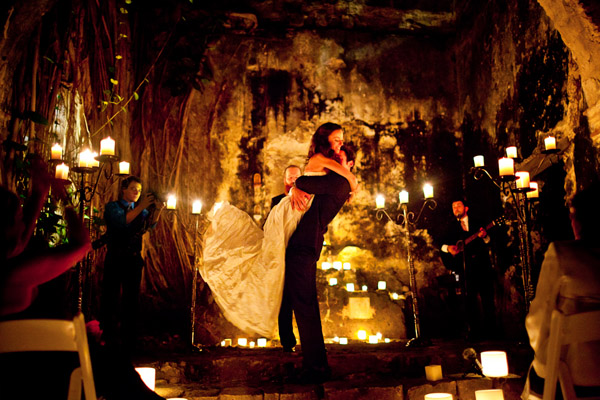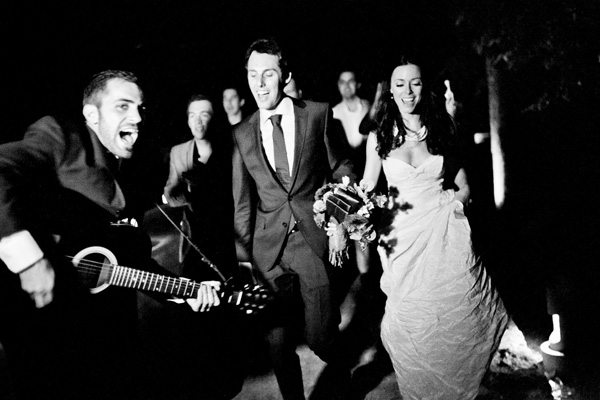 Junebug: What kind of equipment did you use while shooting this wedding?
Kitty and Craig: LOTS!
We each shoot with 2 Canon 5d Mark IIs, a Mamiya C330s twin lens reflex, and 2 Holga cameras. It's a lot of gear, but we love meshing the digital and film images to create a varied aesthetic throughout the edit.
The digital gear is ideal for capturing those transient moments that happen and then are gone. The film cameras produce a beautiful 6×6 cm negative and the resulting images bring a nostalgic, unexpected quality to the coverage and very often produce our favorite images from an event.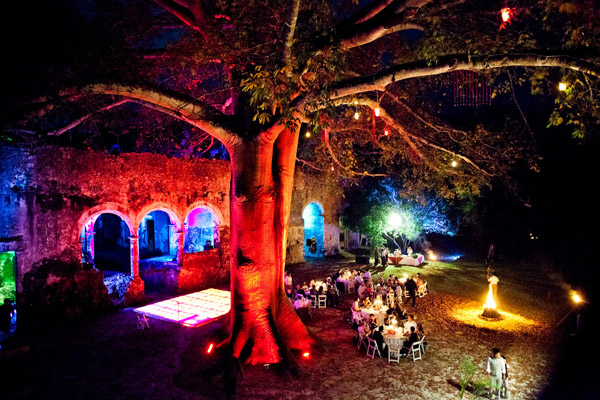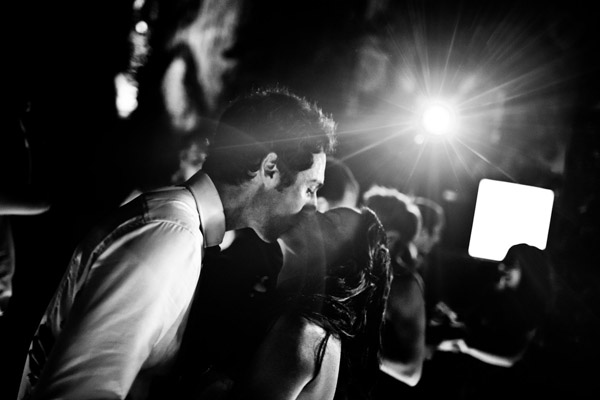 Thank you, thank you, thank you for sharing your wedding with us Erin and Ben! It is an absolute honor for us to witness your joy!
To learn about all of the wedding professionals who helped create this wedding day, please visit Erin and Ben's page in our Real Wedding Library.
To learn more about Kitty and Craig Fritz of Twin Lens, be sure to visit their website, and to see Ben and Erin's wedding images shot by Aaron Morris of Chrisman Photographers, jump on over to What Junebug Loves!