With all the romantic warmth of Tuscany, Katie and Kyle were married at a remarkable location in Central Florida, and their classically beautiful wedding was captured brilliantly by Abby Liga of Liga Photography. Just try not falling in love with this wedding as your read through their story and see their wonderful images!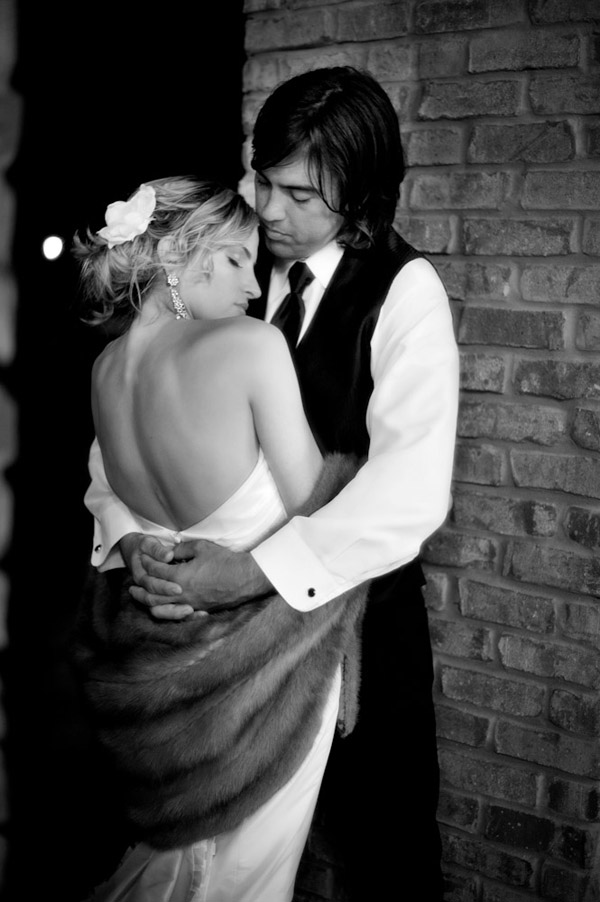 The Newlyweds: Katie and Kyle
Junebug: What were your most important goals in planning your wedding?
Katie and Kyle: We really wanted to create a night that was fun for our guests and to make sure that everyone involved in the wedding felt as if they were a huge part of our celebration. It was important to have an atomosphere that was laid back and non structured which allowed the guests to do as they pleased throughout the evening. At any given time our guests were able to dance, eat, drink, goof-off and take photo-booth pictures with props, or to make their own smores down at the fire pit. We did not have table assignments which allowed the guests to meet new people and interact with everyone.
Junebug: How would you describe your personal wedding style?
Katie and Kyle: Classic with an edge.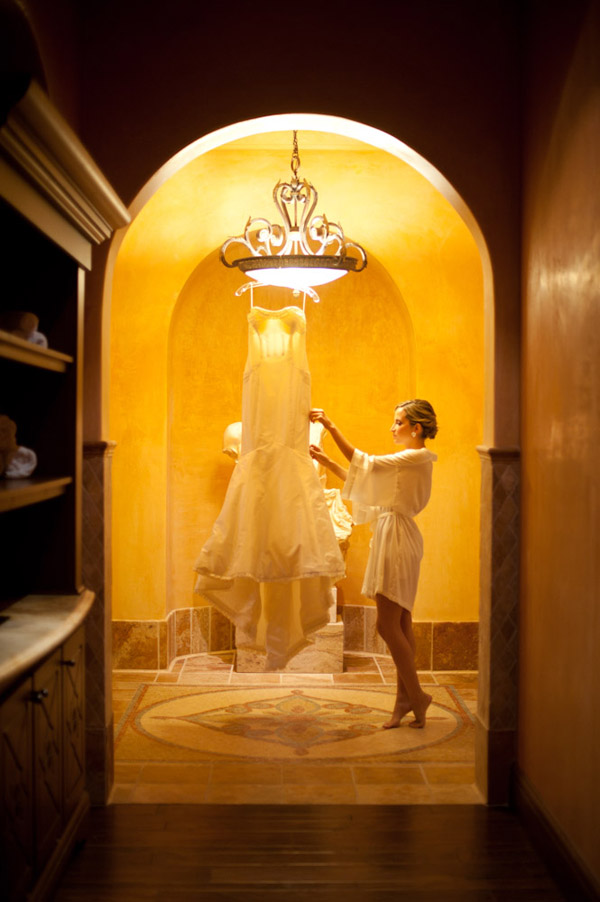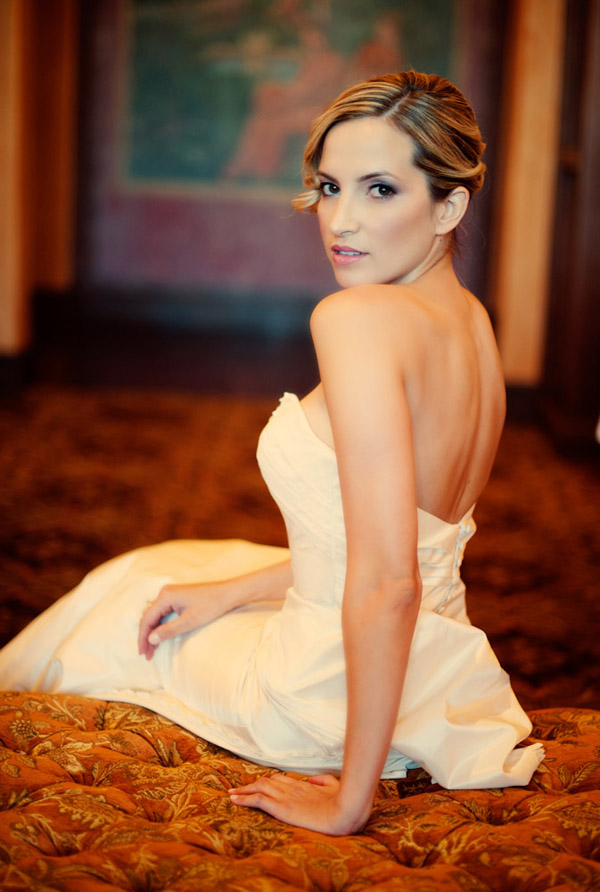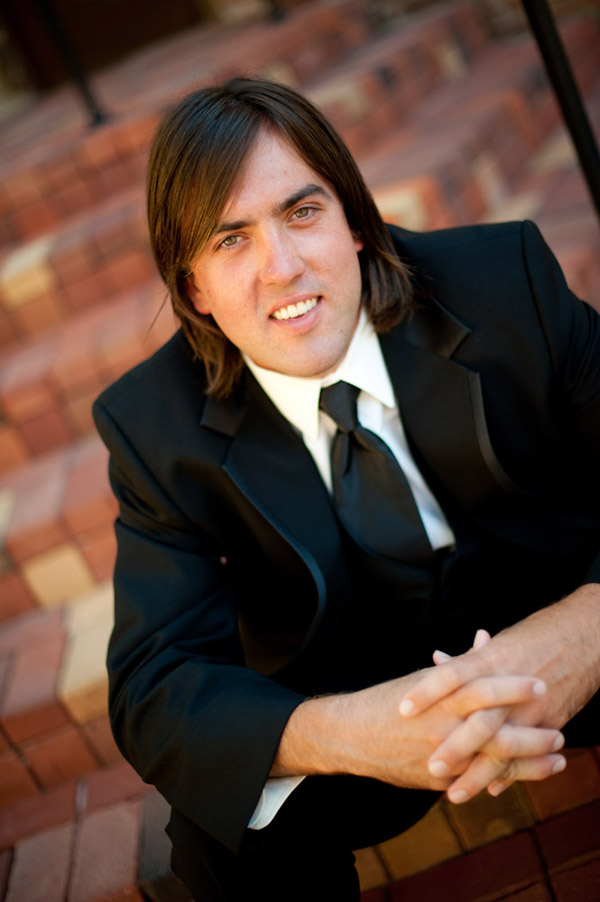 Junebug: Where did you hold your wedding and reception, and why?
Katie and Kyle: Bella Collina in Montverde, Florida. I never wanted the typical wedding in a hall at a hotel because I did not want to have to transform a room into what I imagined. Bella Collina is so beautiful without having to make any changes, I didn't need much decor or floral which helped our budget. It is so hard to find a unique venue in Central Florida and from the moment I saw our venue I knew our wedding would be one-of-a-kind and our guests would be blown away. Bella Collina offered a one-stop shop for our wedding day – it has a beautiful women's spa where my girls and I could get ready, a lawn to have the ceremony on and a gorgeous club house for our reception. It was great to not have to change locations throughout the day.
Junebug: What three adjectives describe your wedding best?
Katie and Kyle: Beautiful, Energetic, Unique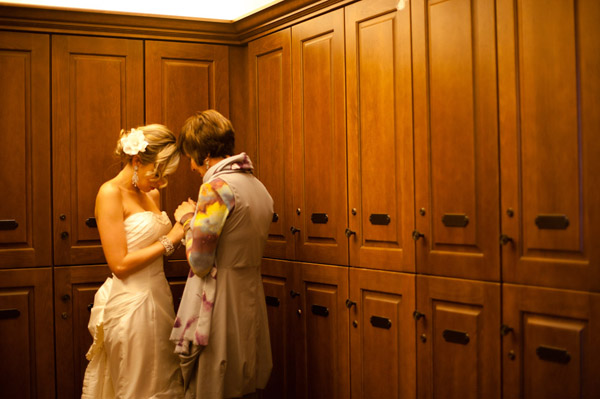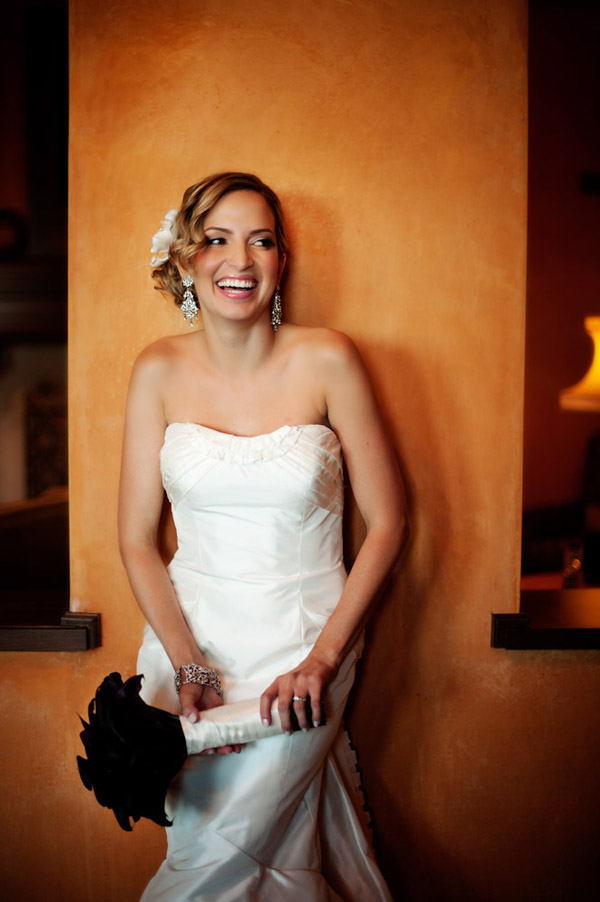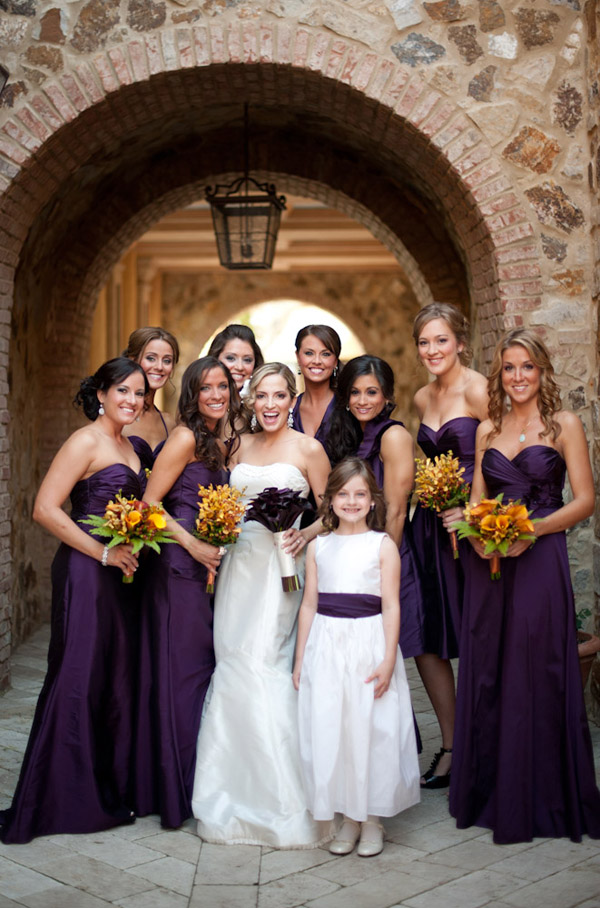 Junebug: What were you looking for in a photographer?
Katie and Kyle: Someone whose work was unconventional, artistic and simple. Someone who paid attention to detail and could translate the feel and importance of the day into a picture, without being so literal.
Junebug: What specifically drew you to Abby Liga and her imagery?
Katie and Kyle: Abby has a very personal and intimate feel about each one of her couples. Her photos look as though the couples don't even know there is a camera involved, almost like she was hiding and taking real life snapshots. She is very good at getting to know what each couple is about and taking pictures that portray their individual style. The photos looked more like happy memories than typical posed wedding/engagement pics. I have never seen a bad photo taken by Abby and I knew she would make me look beautiful and capture our day with elegance.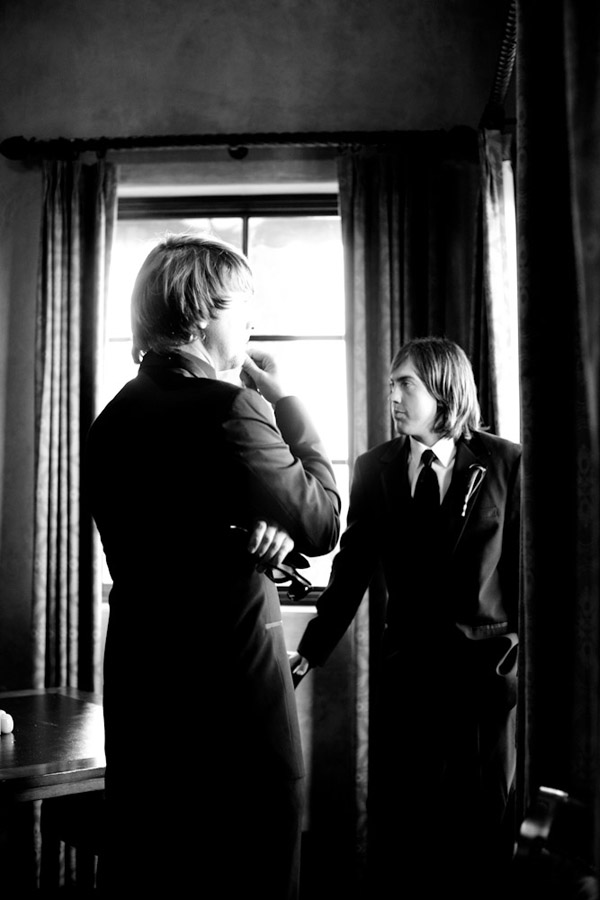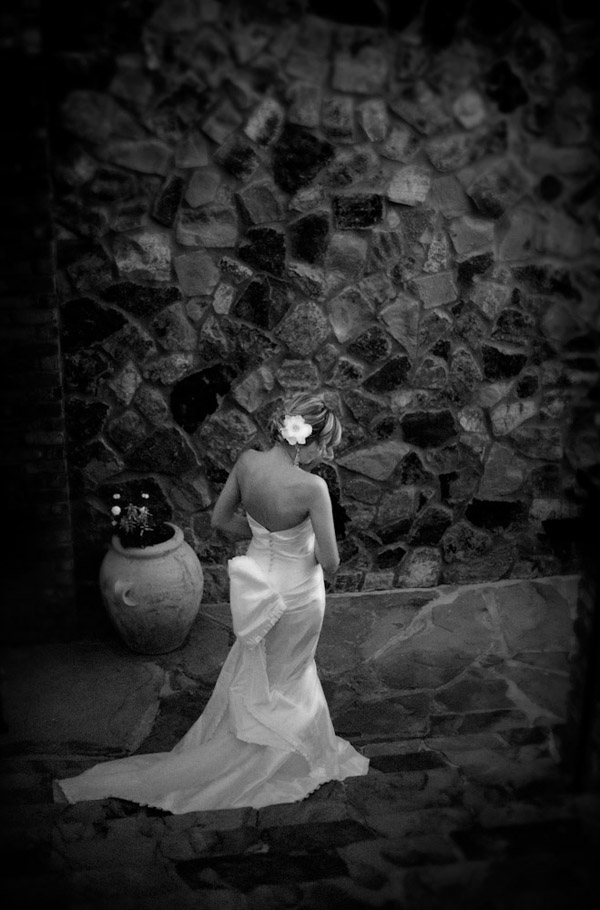 Junebug: What did you enjoy most about working with Abby?
Katie and Kyle: Everything, I liked that Abby is young and full of energy. When you plan a wedding you are being pulled in a million directions and after the first meeting with Abby I knew she wouldn't be one of my vendors I would need to worry about. She got me right off the bat – she is very intuitive and I appreciated her fast-paced, no-hassle operating style. She made Kyle and me feel so comfortable at both our engagement session and wedding that we were able to let our real personalities shine through in our photos. She is not only the best photographer but a very savvy business woman. The moral of the story is Abby Liga is the bomb squad! 🙂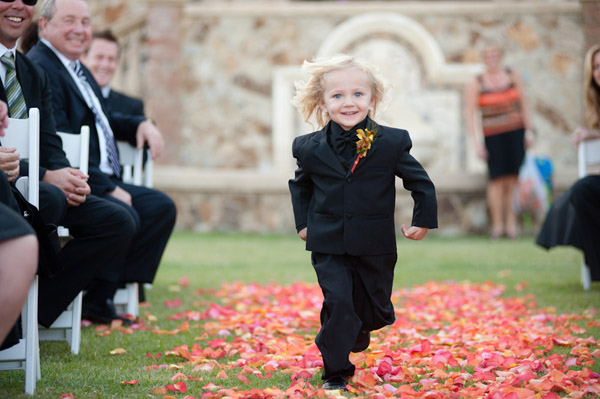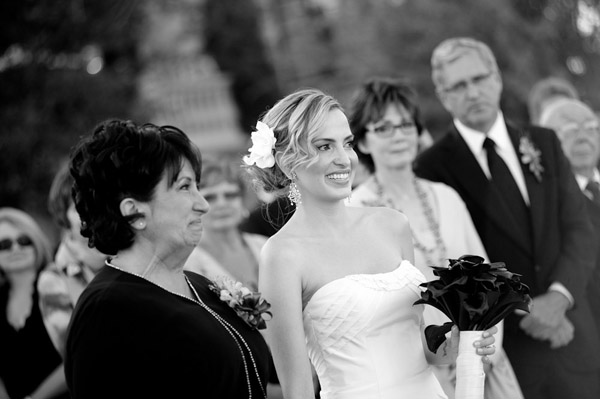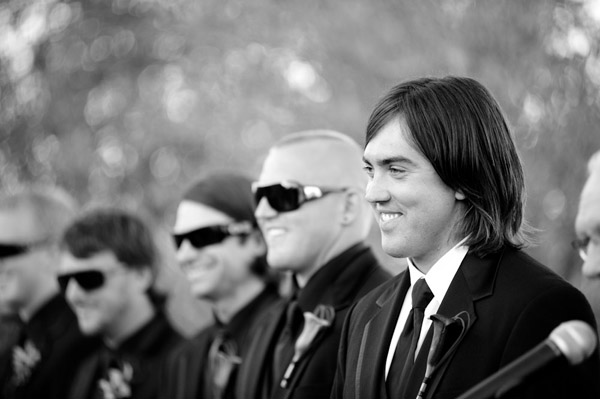 The Photographer: Abby Liga of Liga Photography
Junebug: How did you approach this particular wedding and what did you most want to capture during shooting?
Abby: Katie and Kyle are a savvy and stylish couple and I approached their wedding with the intent to deliver a romantic story with a little bit of classic sultriness to it. Katie has such a "Grace Kelly" look to her, this was the most natural way to approach their wedding photos.
Junebug: Were there any special photographic requests from the couple that made this wedding especially exciting creatively or personally?
Abby: The whole wedding was meaningful and emotional, which contributed to the feel of the romantic Tuscan setting and the welcoming atmosphere for their guests. The guests could feel the expression of love and emotion through everything, right down the the music, which I think contributed to the super-emotional ceremony and reception.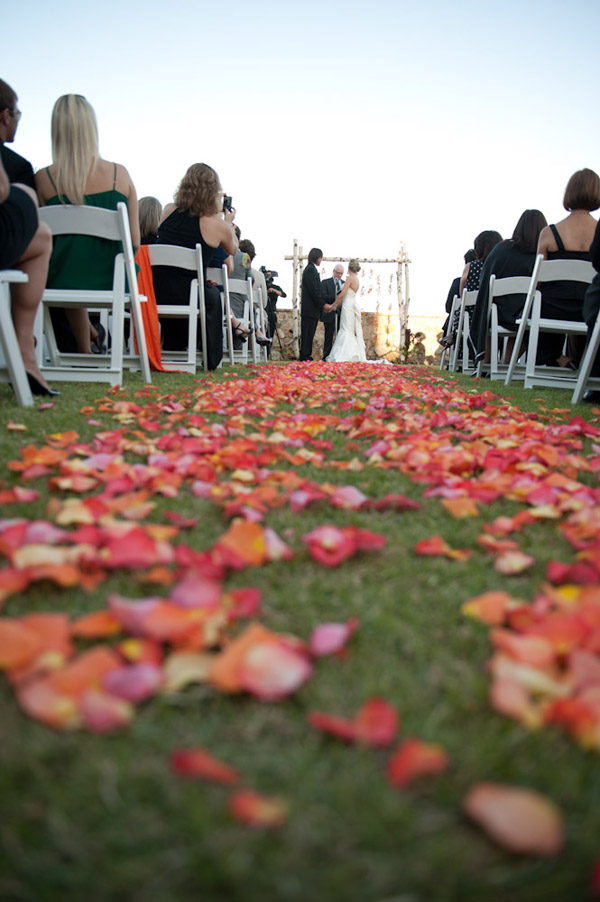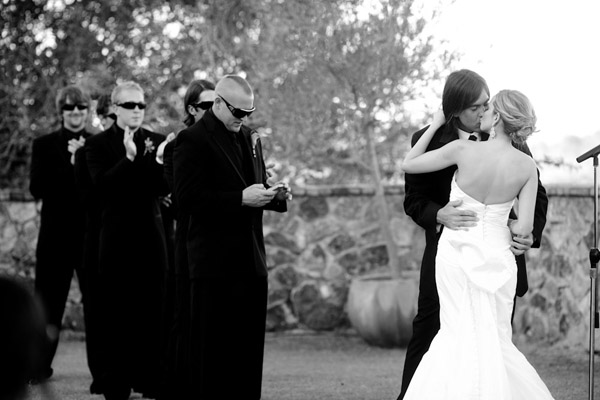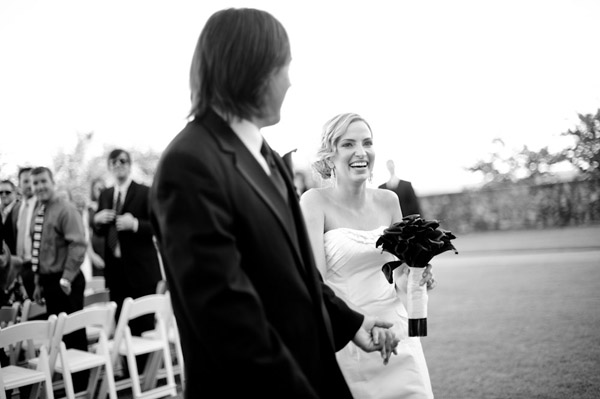 Junebug: What was the most fun part of this wedding for you to photograph?
Abby: Where do I begin?! First off, the shoes, then the dress, then Katie IN the dress, then the heart-felt walk down the aisle. I felt as if it were Me walking down that aisle. I felt like I could feel how she was feeling. Then there were the portraits…..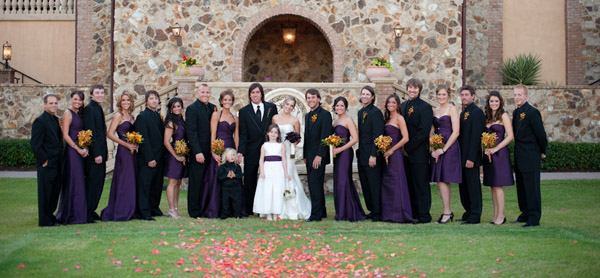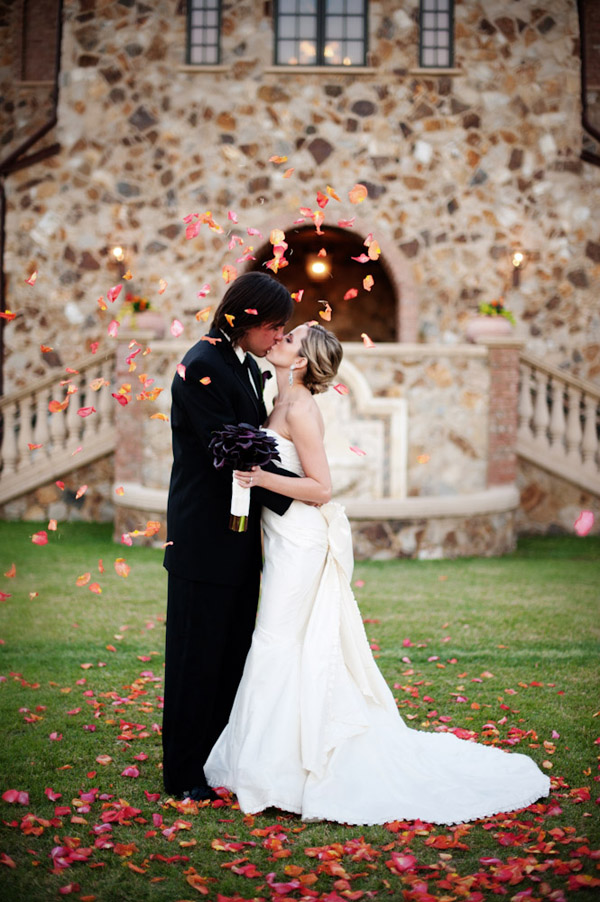 Junebug: How did the locations available to you affect the type of images you shot and how you shot them?
Abby: Bella Collina is an amazing location in the Central Florida area and when you pull up to the property, you are automatically whisked away to Tuscany. It is a spitting image of the Italian countryside. The location allowed me to feel limitless as I documented their wedding. From the getting ready and ceremony, to the couple's portraits and detail photographs, I could have stayed there for hours finding beautiful areas and new thoughts for portraits of Katie and Kyle.
Junebug: Were there any special locations or lighting you were able to choose that made for really great images?
Abby: Well the lighting was perfect when it came time for their portraits. I chose to use the ceremony location as the grass was still dusted with fresh pink rose petals. The background showcased the Tuscan-inspired structure and was perfect for their images together. I kept it simple, loving, romantic, and intimate. I capitalized on the stunning setting and photographed them with excitement and ease.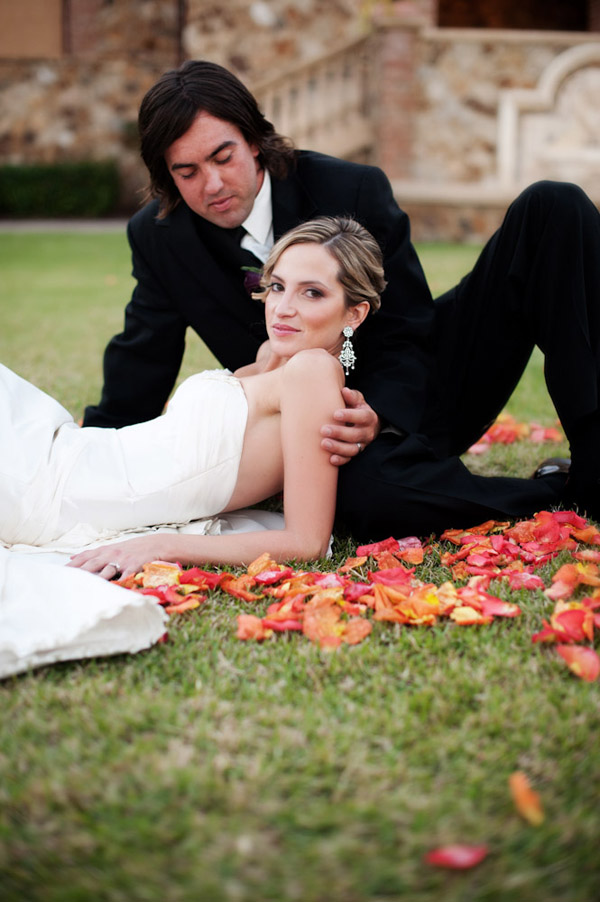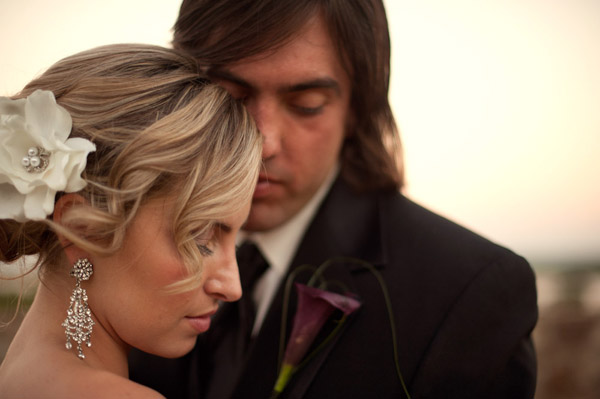 Junebug: What kind of equipment did you use while shooting this wedding?
Abby: I use Nikon gear…preferably the Nikon D700s and my ever-so-favorite 50mm 1.4 lens. It captures such romantic yet focused images. I could shoot a full wedding just with that lens.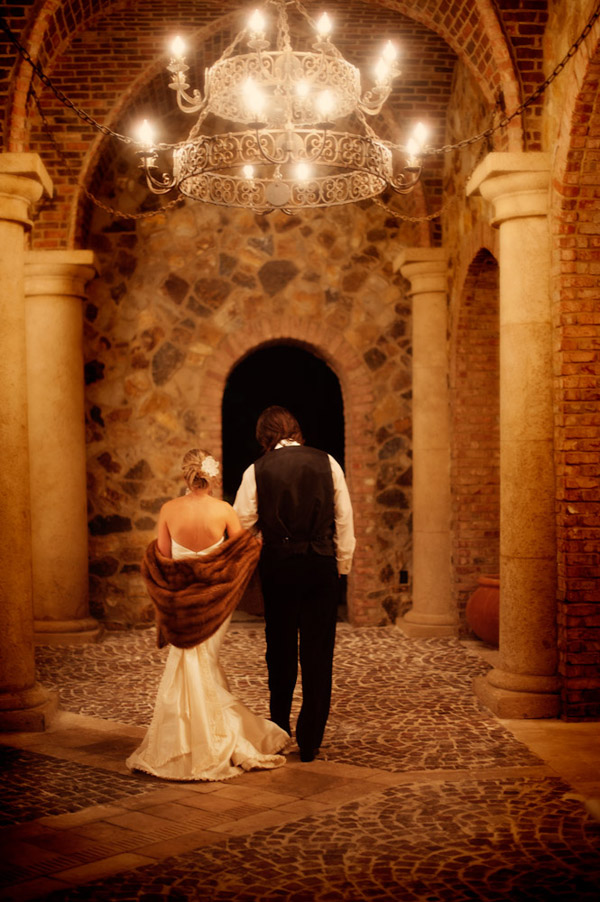 Thank you so much Katie and Kyle and Abby!
To learn about all of the wedding professionals who brought this wedding to life, be sure to visit our Real Wedding library!
To learn more about Liga Photography be sure to visit her website and blog and Junebug member brochure, and to find the perfect wedding photographer for your own wedding day no matter where you live, don't miss our World's Best Wedding Photographers Hotlist!