Photojournalist Paul Morse of Paul Morse Photography brings a fresh and always authentic approach to the images he captures at wedding, and for this Los Angeles couple, getting married back east in Charlottesville, Virginia, Paul's ability to tell their wedding story through photos was a dream come true!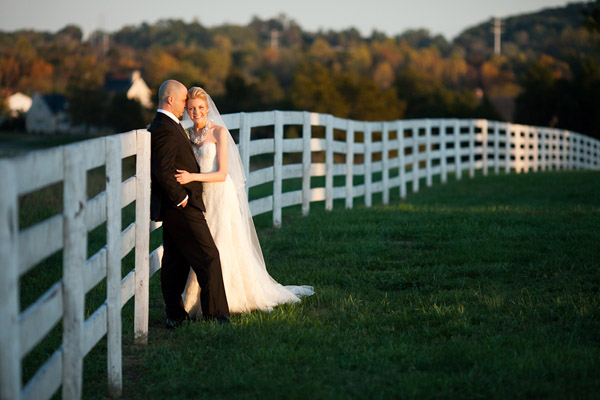 The newlyweds: Lindsay and Jase
Junebug: What were your most important goals in planning your wedding?
Lindsay and Jase: We have friends and family spread out all over the U.S. (and some beyond) and we knew this would likely be the only time in our lives that everyone was gathered together in one place. Our main goal was simply to be surrounded by these loved ones as we got married then celebrate our marriage with them afterward with a great party. It was really important to us that everyone have a great time, and I think we succeeded – only 4 people left before the very end of the reception, and most of us had to be shooed out, only to continue the party at a local bar. In terms of the all of the fun stuff (design, flowers, etc.), we wanted to balance the traditional feel of the location and venues with a more modern sensibility. We also wanted to make sure to include elements to personalize the wedding without going crazy trying to make every little detail representative of us as a couple. I think we succeeded on all fronts!
Junebug: How would you describe your personal wedding style?
Lindsay and Jase: Since the church and reception venue were both historic properties with architecture and interiors to match, we decided to infuse the traditional feel of the reception space with a bit of a modern touch. Im not much of a color person, so we chose a palette of warm metallics and kept the flowers all white We created interest with texture and sparkle by using shimmery and sequined linens, mercury glass, mirrored surfaces and lots and lots of candles. A mix of long rectangular tables and square tables helped give the traditional ballroom a more modern vibe. Our amazing planner, Easton Events, and floral designer, Floral Images, were so integral in developing and executing the vision. The groom, groomsmen and our ring bearers swapped for bow ties for neckties with their traditional black tuxes, and the bridesmaids each wore different cocktail dresses in varying shades of gold and champagne. Aesthetics aside, many of the little personal details were particularly special to us, even if no one noticed them: my late grandmothers bee pin on my bouquet; Batman cufflinks for the groom, groomsmen and ring bearers; a favorite Rilke quote letterpressed on the front of the program.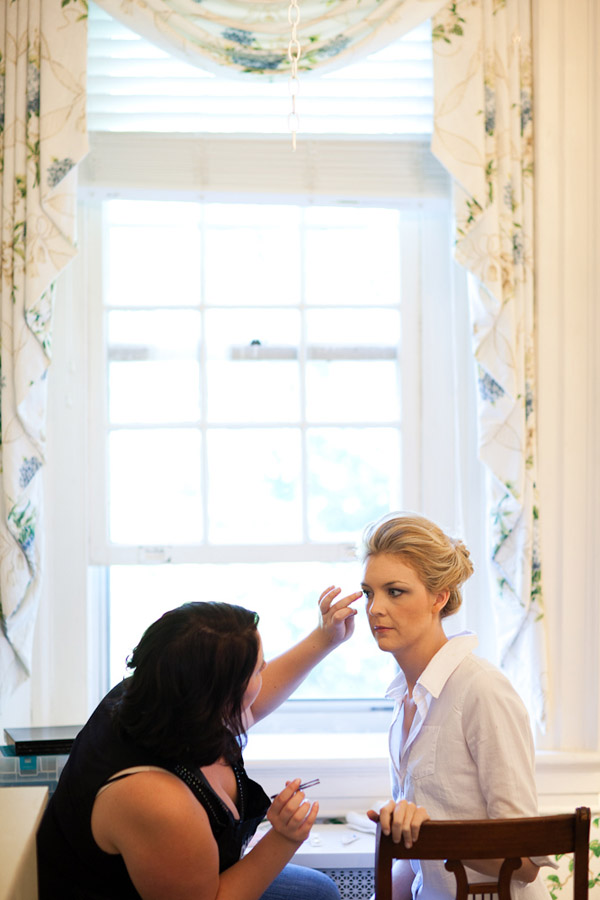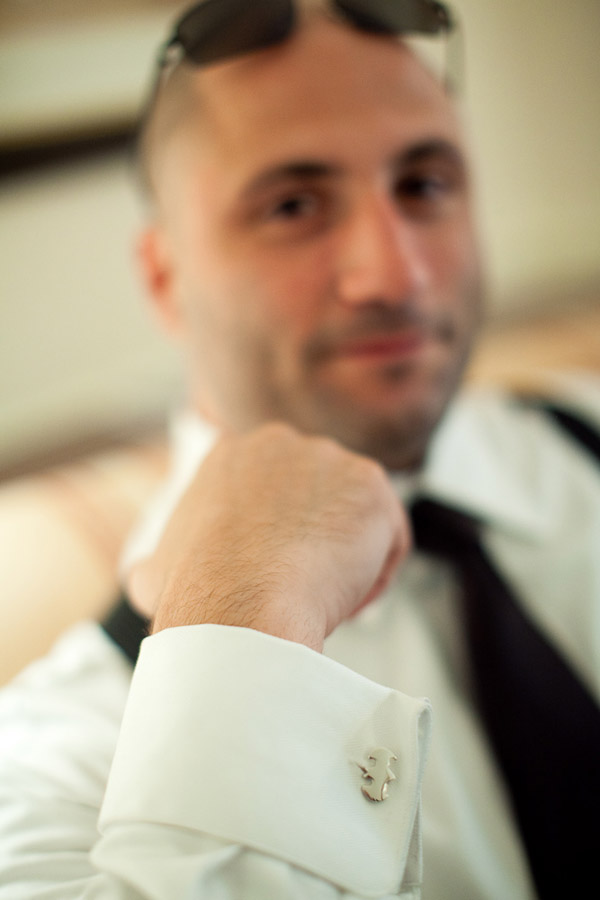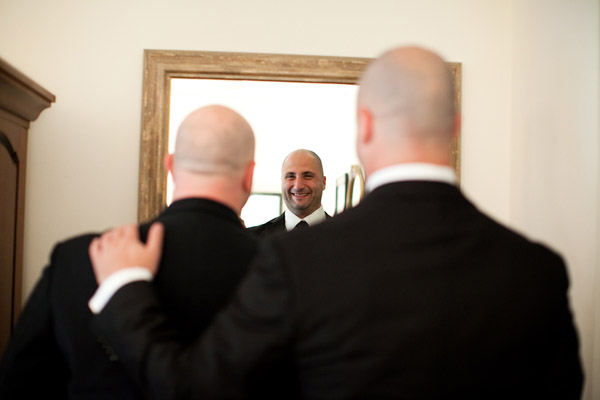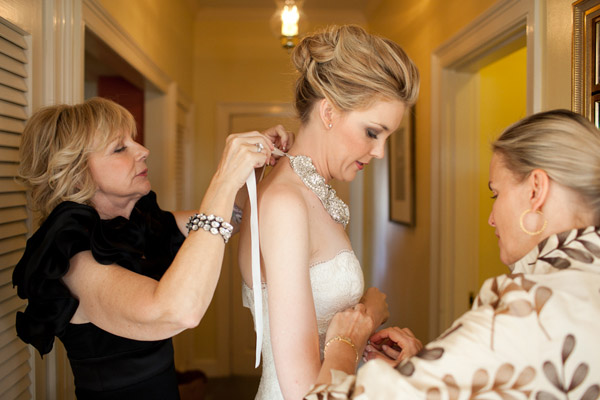 Junebug: Where did you hold your wedding and reception, and why?
Lindsay and Jase: Having lived in nearly a dozen cities across the U.S. between the two of us, we have friends and family all over the country and decided that a destination wedding would be the perfect opportunity for our guests to get away and get to know each other. I went to college in Charlottesville, Virginia, and it remains one of my favorite places. We live in Los Angeles and the late October date gave our West Coast guests a chance to experience a true autumn, with all its brilliant foliage. Charlottesville is also one of those rare places that successfully blends a deep-rooted sense of tradition and history with a modern spirit of progressiveness and creativity – exactly the values we wanted in our marriage. We also loved the people in the communities at both Grace Church and Farmington Country Club. They were so welcoming and made use feel like we were getting married at a home away from home.
Junebug: What three adjectives describe your wedding best?
Lindsay and Jase: Joyful, fun, true.
Junebug: Is there anything else you would like to share with us about your wedding, your love story or your lives?
Lindsay and Jase: On top of being a hugely meaningful and life-changing day, our wedding was also by far the most fun we've ever had. It was surreal and amazing, but above all, a blast to see family and friends from all different aspects and times in our lives meet and get to know each other. We felt so lucky that so many of them were there to be a part of our vows and celebrate with us at a great party. And in a beautiful setting, no less!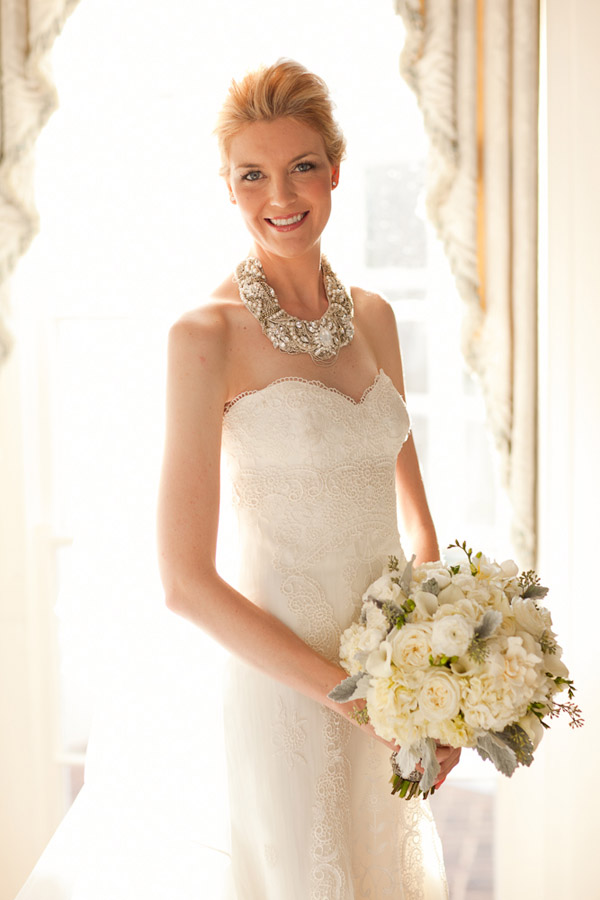 Junebug: What were you looking for in a photographer?
Lindsay and Jase: We knew from the get-go that we wanted a photojournalist and we didn't want our photos to be overly styled (no props; we didn't want the photos to look or feel like a photo shoot rather than a wedding). We didn't really want "wedding-y" photos; we wanted great photos of our wedding. But, we needed someone who could handle the more traditional portraits as well, since those were especially important to our families. Lastly, and I think this is often missing, our understanding of a photojournalist is someone who captures the moments that make up the story of the day – not simply someone who takes great candid shots, but who takes great candid shots of the important obvious moments and the unexpectedly fun or sublime moments. Paul did that.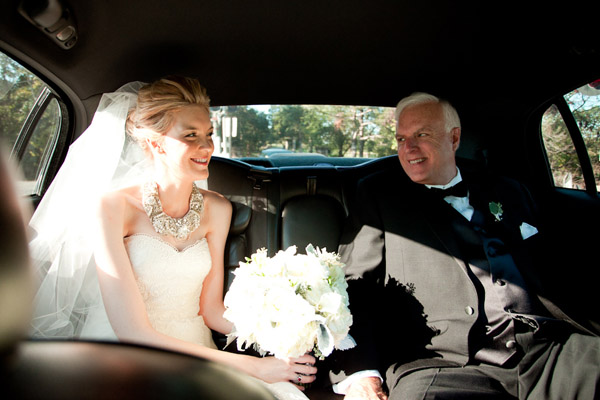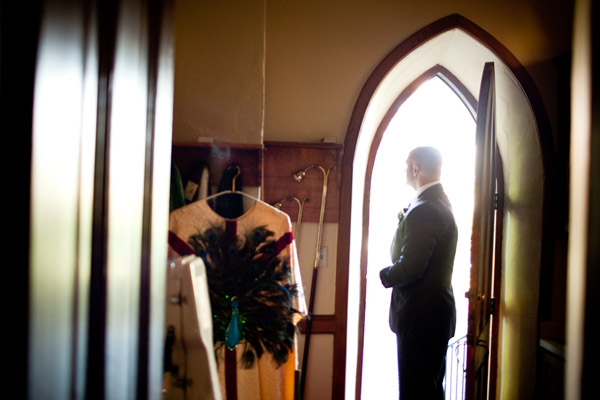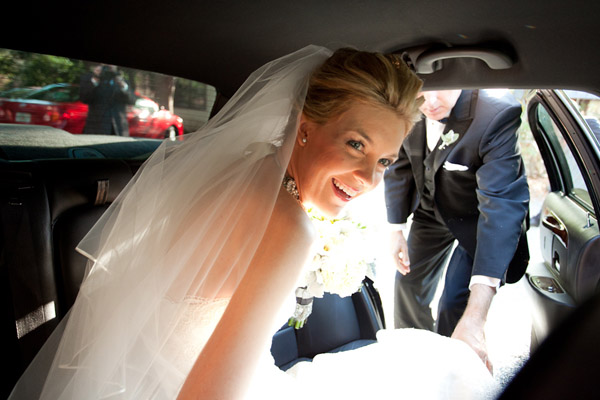 Junebug: What specifically drew you to Paul Morse and his imagery?
Lindsay and Jase: We loved Pauls work immediately upon seeing his website and blog but knew for sure he was the photographer for us when we met him in person. His work clearly exhibits all the qualities I listed above, and then some, and we loved his broad range of work in photojournalism. He jumped out at us as one of the few photographers that had the artistic and technical ability as well as the eye and sense for the story of the day as it was unfolding. We also loved that his work let the story of the image speak for itself. The images weren't forced at all. We were also drawn to his personality and demeanor. He was so down-to-earth, friendly and accommodating.
Junebug: What did you enjoy most about working with Paul?
Lindsay and Jase: Paul was truly a joy to work with throughout the process. From meeting us a few months before the wedding for a "location scouting" trip (we thought we had a great spot for our portraits, and he found an even better one after spending just a few hours in town!) to answering a million questions, he was really attentive every step of the way. Yet, the day of, during the ceremony and reception, we didn't even know he was there, and I mean that in the best way! He captured the feeling and story of the day through amazing shots that are truly magazine-worthy, AND he got gorgeous portraits. Every time we go through our photos, we not only get to look back at our wedding day, but also live it again in a totally different way. We discover something new every time we look at the photos – they are not just the story of our wedding in images, they are all of the stories of our wedding, which is such a blessing given that a bride and groom simply cant be there for every important moment in the whirlwind of emotion and fun that is a wedding.
Photography was one of the most important aspects of the wedding for me, since the photos (and video, if you choose to have one) are the tangible items you have after the wedding is over and they serve as the documentation of the day. We knew that we'd end up with great images that told the story of the day, but what we didn't expect – and got – was that our images would so perfectly capture the feeling of the day. Every time we look at the photos, we not only get to remember what happened, we get to experience the feeling of joy we had that day as well. I'm so thankful to Paul for that!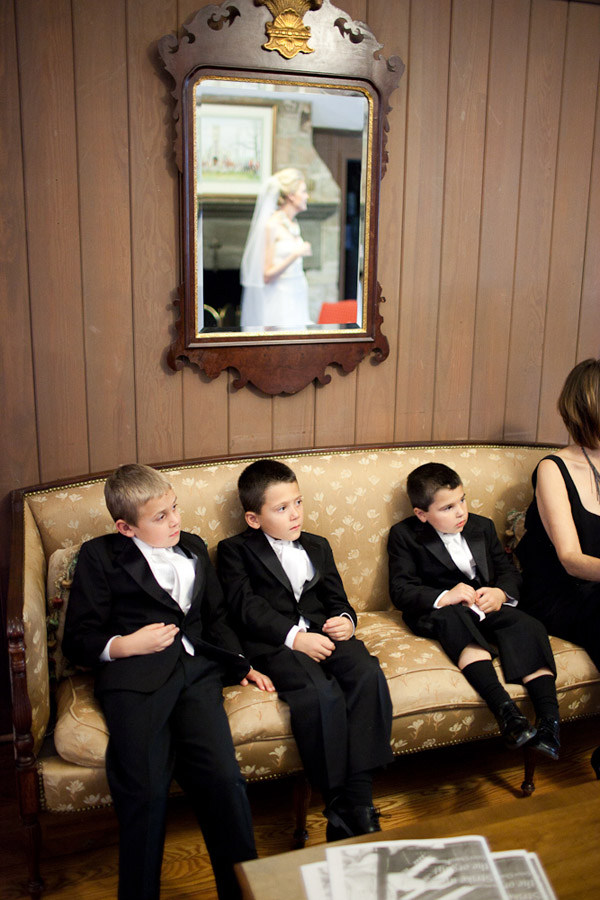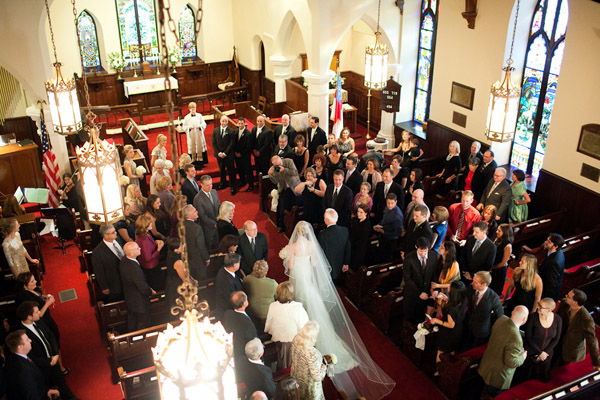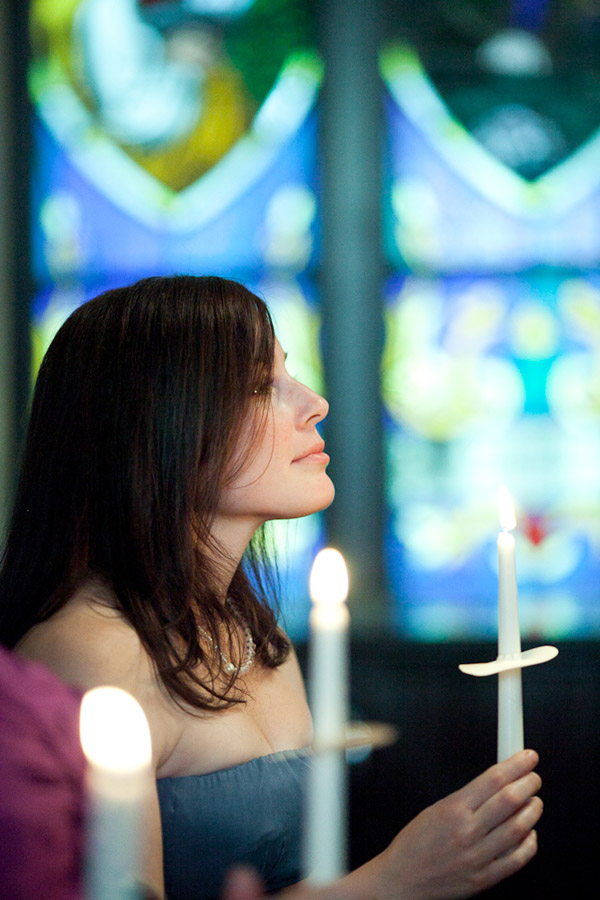 The Photographer: Paul Morse
Junebug: How did you approach this particular wedding and what did you most want to capture during shooting?
Paul: The light and color of fall in Charlottesville is what I wanted to capture in this wedding. I always like to capture moments and expressions in beautiful light if possible so everything came together.
Junebug: What was the most fun part of this wedding for you to photograph?
Paul: I thought shooting in gorgeous light was the most fun part of the shoot. Also the reception was a blast with the love between the couple and for their families really evident.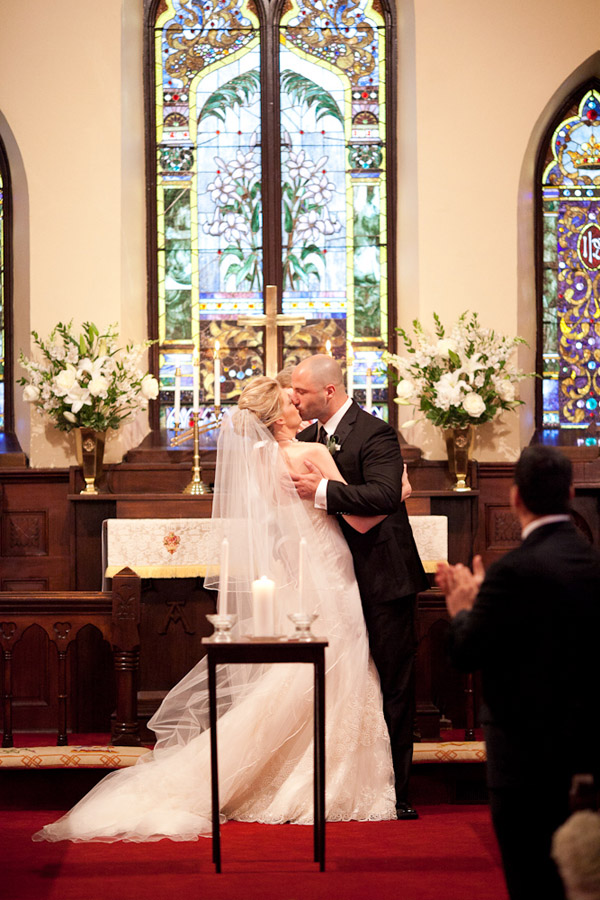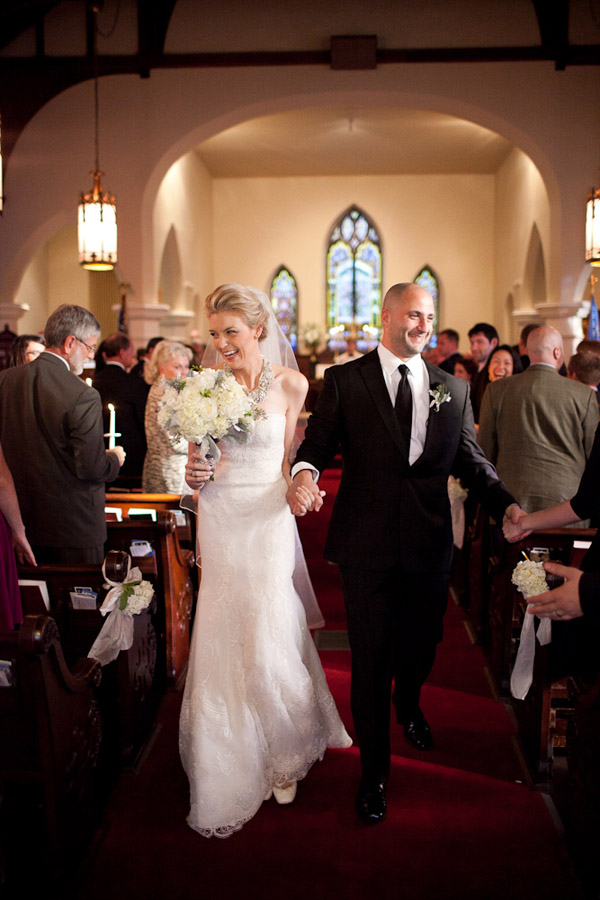 Junebug: How did the locations available to you affect the type of images you shot and how you shot them?
Paul: Having the rolling hills of Virginia horse country at their autumn best motivated me to capture the couple in this environment. Also Farmington Country Club has the feel of the old South and I wanted to capture the classic, timeless elegance of their wedding.
Junebug: Were there any special locations you were able to choose that made for really great images?
Paul: Lindsay wanted to show that the wedding was in Charlottesville and loved the white fences surrounding the horse farms in the area. We had a meeting earlier in the year and she pointed out a location near the reception that might work. It was OK but not the best so I scouted another location a few miles down the road and convinced them to go there instead. We arrived 15 minutes before sunset and I knew exactly where I wanted to shoot. We made the most of our time there and made it back to the reception right on time.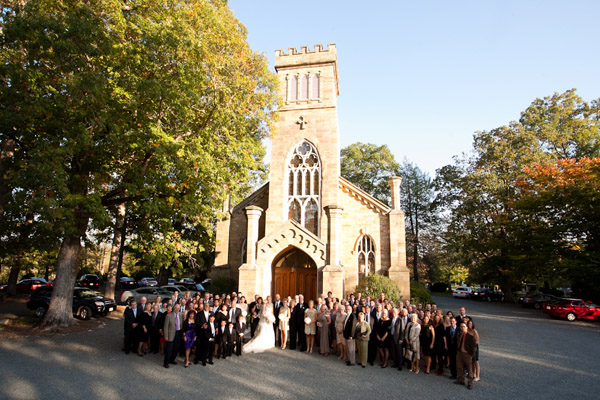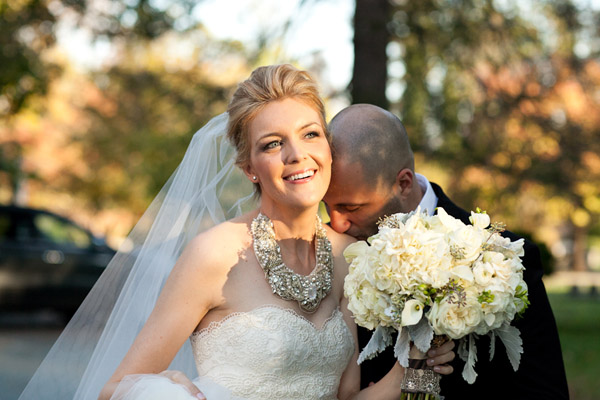 Junebug: What kind of equipment did you use while shooting this wedding?
Paul: Canon 5D Mark II with primes lenses mostly. 35mm f/1.4, 85mm f/1.2, 100mm f/2.8 Macro, 135mm f/2 and a 17-40mm F/4. The strobe was a Profoto 600B.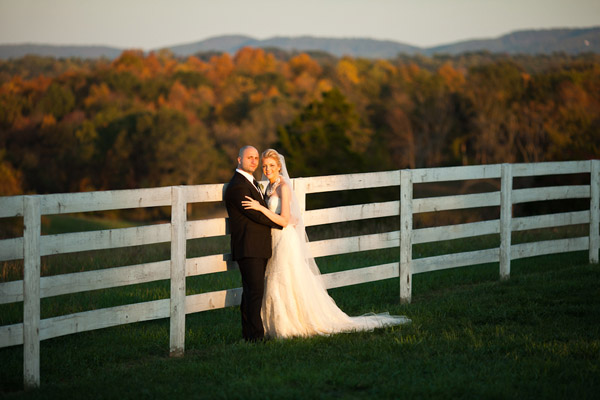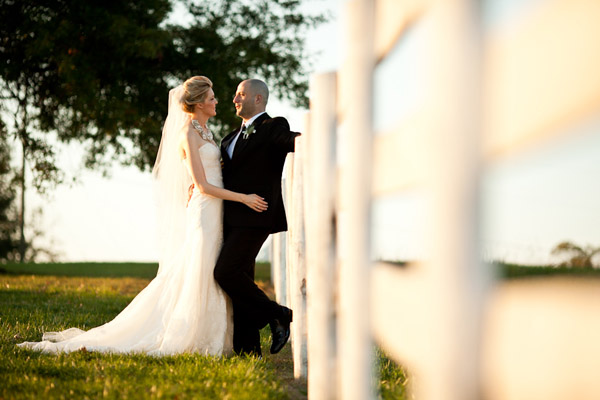 Thank you so much Lindsay, Jase and Paul!
To learn about all of the wedding professionals who brought this wedding to life, be sure to visit our Real Wedding library!
To learn more about Paul Morse Photography be sure to visit his website, blog and Junebug member brochure, and to find the perfect wedding photographer for your own wedding day no matter where you live, don't miss our World's Best Wedding Photographers Hotlist!