Knowing Olivier and Lucien had no official photos from their 2008 wedding, Seattle wedding photographers Kim and Adam Bamberg of La Vie Photography jumped at the opportunity to shoot these guys for their anniversary last fall. As fate would have it, they realized they had overlapping travel plans putting them all in NYC on the same day in November, and not just any old day but on their shared wedding anniversary date! Clearly serendipitous, the foursome planned a laid-back day at the High Line in Manhattan's West Side and what a gorgeous fall day it was!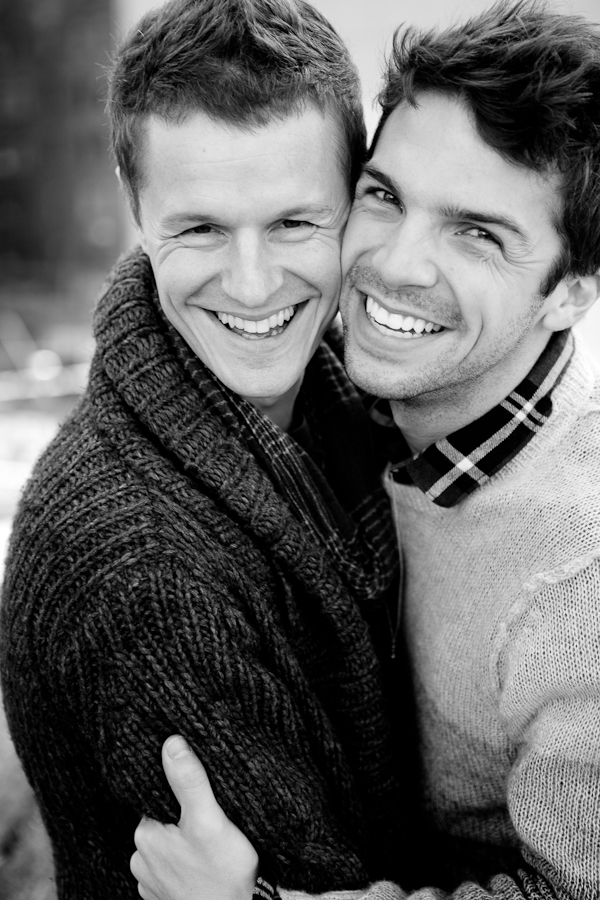 From the photographers, Kim and Adam Bamberg: Adam and I have had the pleasure of photographing the incredible Seattle based dance company Whim W'Him since their first performance in January 2009 which is how we have gotten to know Whim W'Him's creator and Artistic Director, Olivier Wevers, and his husband Lucien Postlewaite. Olivier and Lucien met at the Pacific Northwest Ballet where Olivier was a Principal from 1997-2011 and Lucien remains a Principal. We understand what it is like to work together as a couple, behind the busy workload there has to be time for reconnecting and rejuvenation as a couple, and we wanted to capture that downtime for Olivier and Lucien.
When we are photographing dance, Adam and I get to be "flies on the wall", and that has been a wonderful contrast to photographing weddings and portraits where we are interacting with our clients for a big part of the day. Sitting in on the rehearsals and performances over the last few years, and getting that "insiders" glimpse into the lives and passions of other creative individuals has been an incredible and inspiring experience for us as photographers.
The High Line in NYC was the perfect location for us to photograph Olivier and Lucien – we'd never visited NYC before and, by chance, all four of us were going to be in the city at the same time for one day last Fall! Olivier and Lucien were there because Olivier was receiving the prestigious 2011 Princess Grace Choreography Fellowship, and the day our trips overlapped happened to be the day of both of our wedding anniversaries – so it was really special to get to shoot and celebrate the day with them! We chose to wander the High Line for the shoot, a public park built on a historic freight rail line elevated above the streets on Manhattans West Side. It was a gorgeous Fall day and we were all so happy to be away from the Seattle rain! Ultimately, we wanted to capture Olivier and Lucien's love and energy together, the two of them have been on stage and in rehearsals together for years, they have to be "on" at all times while performing and we wanted these images to reflect a quieter, more personal side of them as a couple (with a little bit of their fun personalities in the mix too!)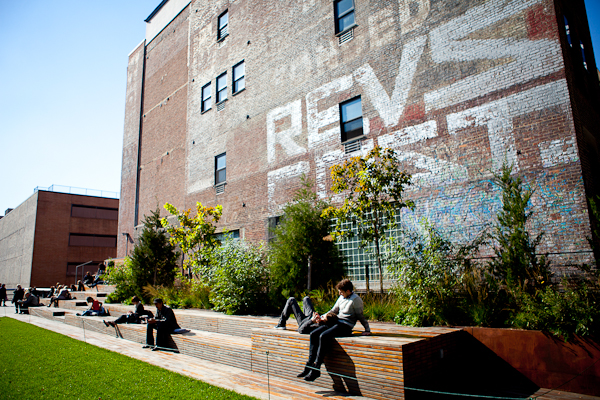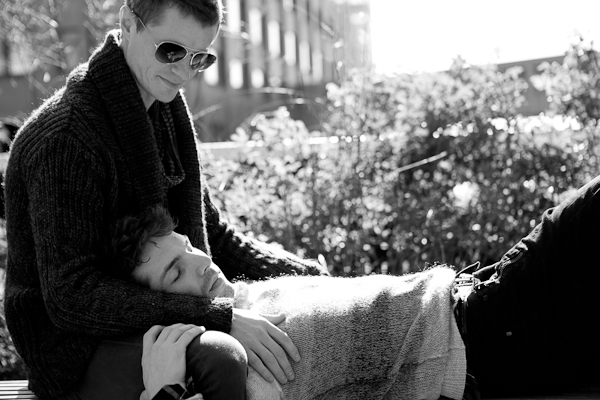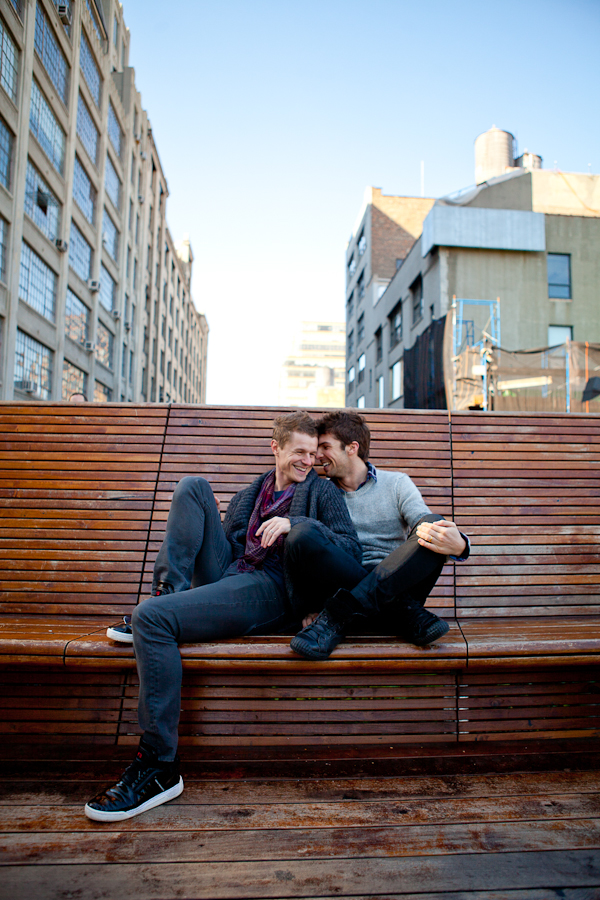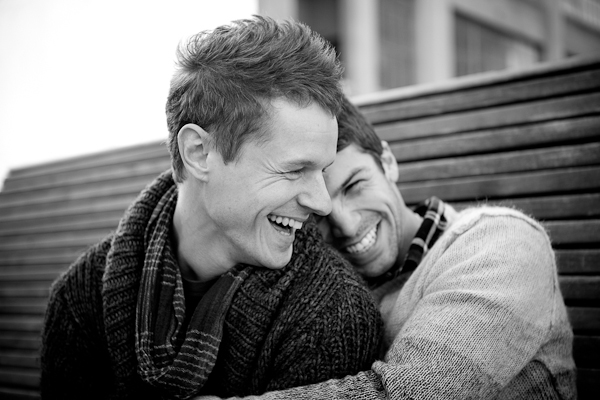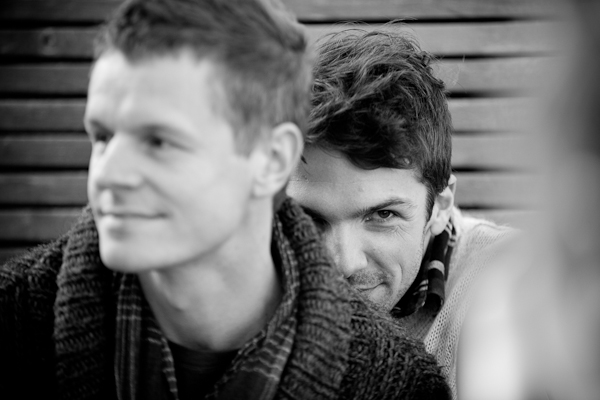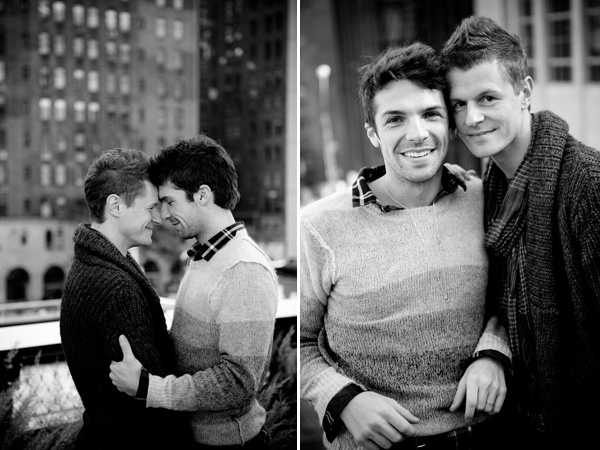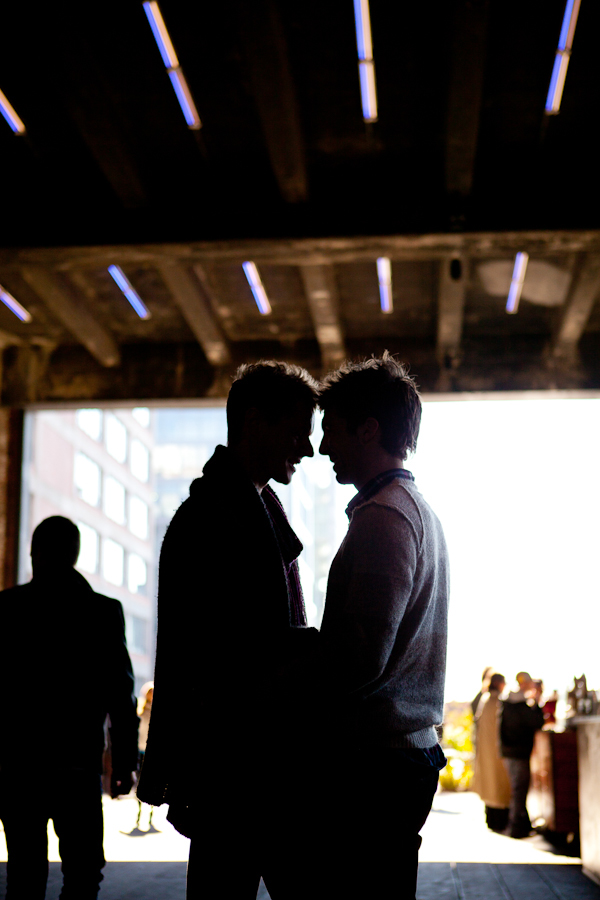 Thanks so much for sharing this sweet collection with us Kim and Adam!
See more of Kim and Adam's dance photography on the La Vie Photography blog and Bamberg Fine Art blog, and for more fantastic engagement and day-after photo shoots in our wedding photo gallery!