Holly and Brian's Chicago wedding is proof that it's often the unexpected, serendipitous moments of a wedding day that become the most treasured. When their venue-recommended photographer was booked, they were told to check out Kevin Weinstein. His emotive, photojournalistic style was a hit! Even the weather played a part in the planning of the day when unexpected rain brought the ceremony indoors, resulting in an unplanned but warm and romantic atmosphere. Thank you for sharing the beautiful story and images of your wedding day with us Holly and Brian!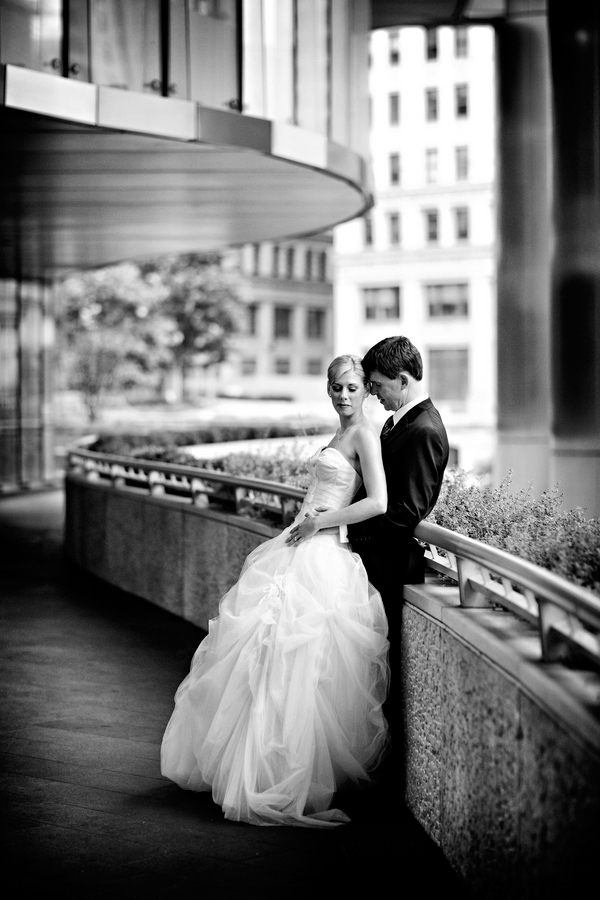 Junebug: What three adjectives best describe your wedding?
Holly and Brian: Unique, Memorable, Elegant.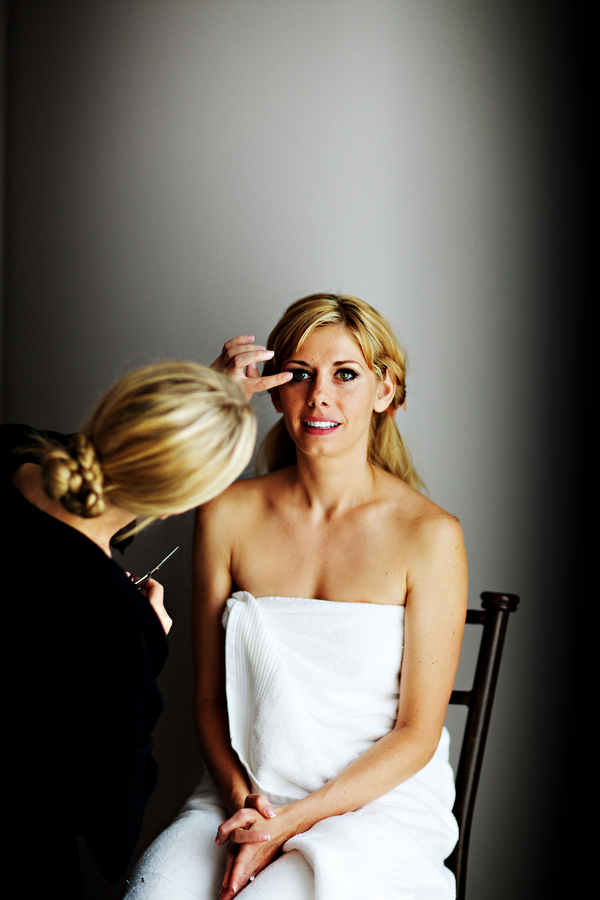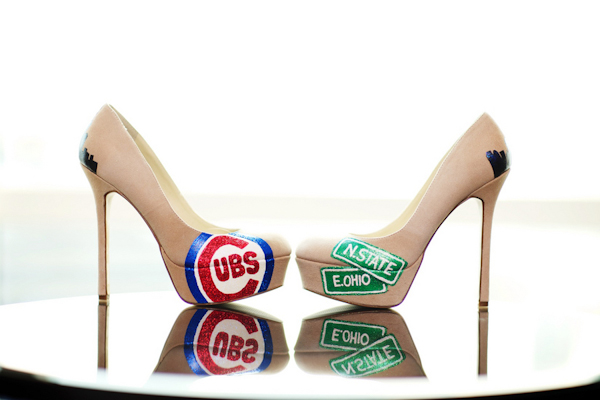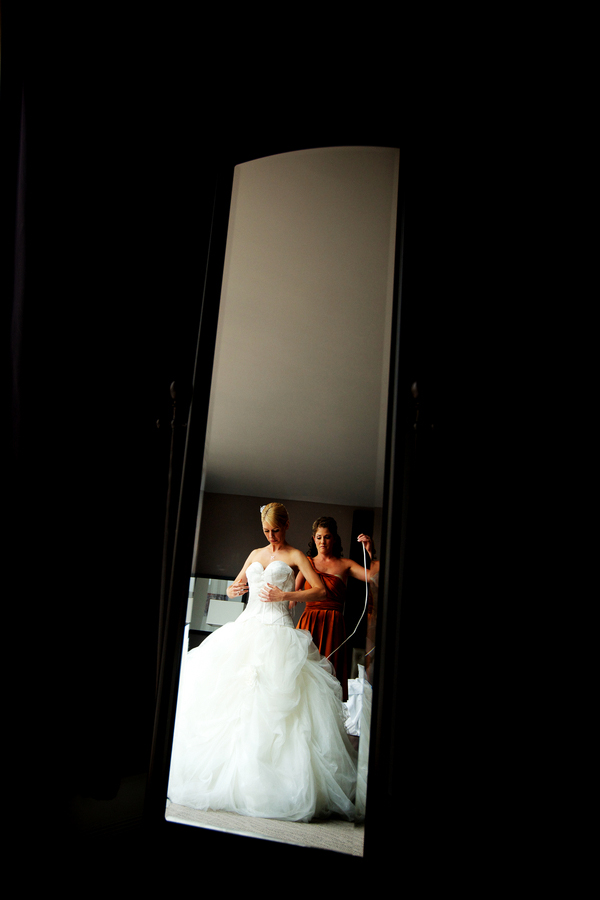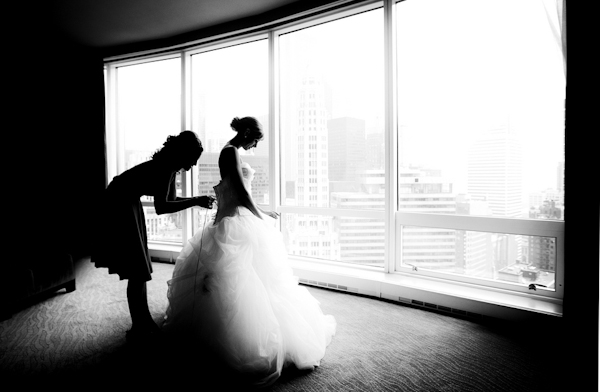 Junebug: What inspired your personal wedding style, and how did you incorporate your style and personalities into your big day?
Holly and Brian: I wanted our wedding to be different, a day that everyone would remember and talk about for years to come, and I wanted it to be full of meaning, class, and a great time for all. I incorporated our style and personalities by paying close attention to detail and providing many personal touches. For example, I had most of the favors custom made using vendors from Etsy, my husbands cousin made the jewelry and cufflinks, and my mom made the cake.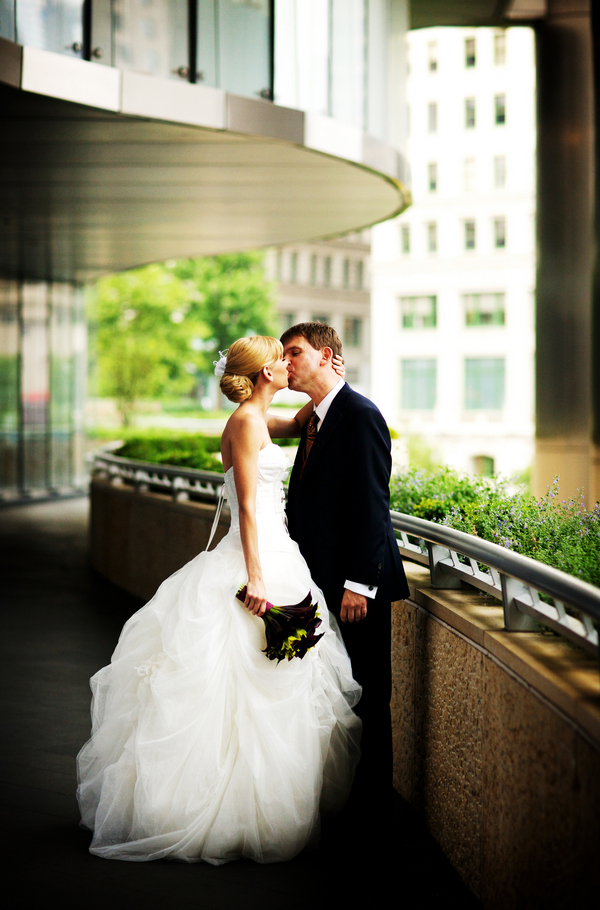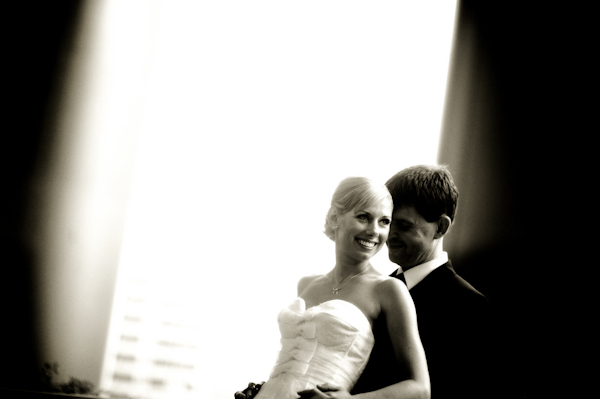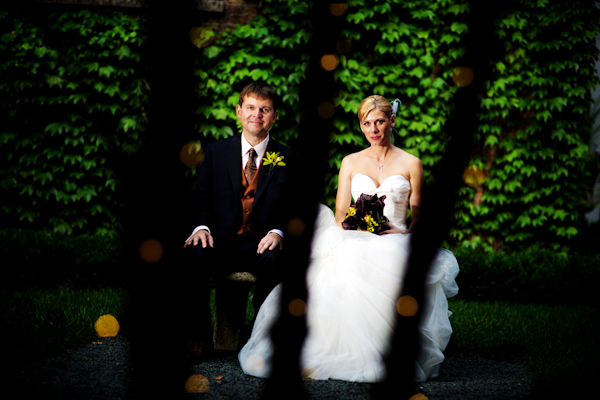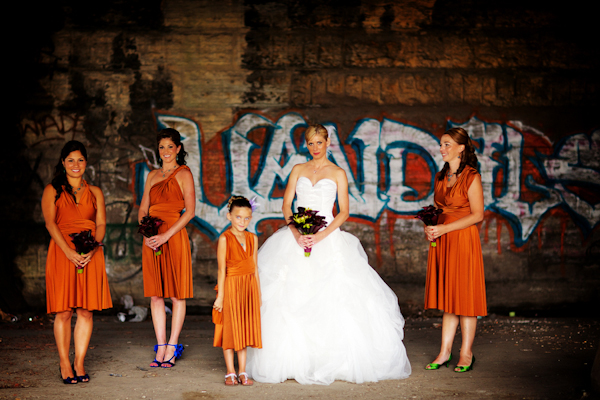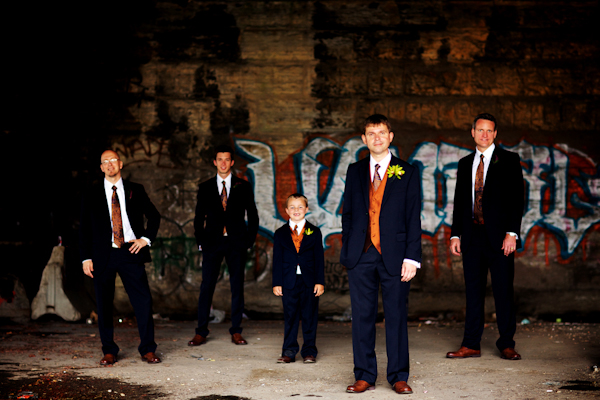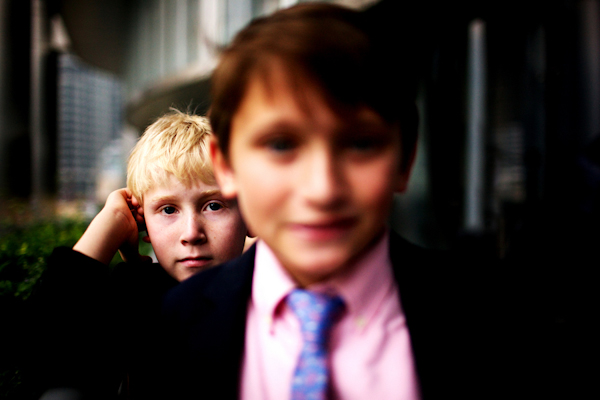 Junebug: Looking back, what are the moments, decisions or memories that you love the most about your wedding?
Holly and Brian: I remember the disappointment of it raining that day and having to move the ceremony inside, but then viewing the photos and video and thinking I was so happy it rained – it really made things beautiful.
I loved that we just believed in people (mostly Kevin, Rishi, and Donna from Ivy Room) and trusted them to make this day wonderful through great recommendations. We dont live in Chicago, actually almost two hours away, so it was somewhat stressful to make decisions based on websites and brief email interactions. For example, we looked at only one venue, I tried on one dress, we didnt go to any tastings, and chose our event designer based on the fact that we liked the decor at a party we attended. I feel like we just stuck to our gut making decisions, and couldnt have been happier with the outcome.
A few of my favorite memories were spent in the hotel room getting ready with my closest friends. I remember feeling so relaxed, more so than other people in the wedding! I also remember the reaction from reading our own vows and reading vows to my new step-children, the fact that there wasnt a dry eye in the place- that was really unexpected and Im glad everyone could tell our words were genuine.
I dont know if our wedding was the best" ever, but I do know that we had the best possible team working to make it an amazing, special, unforgettable day to us.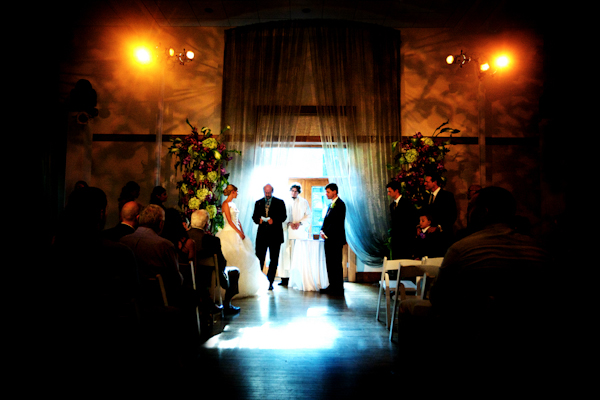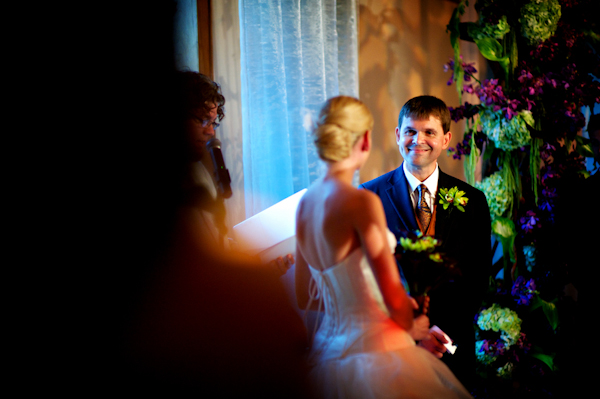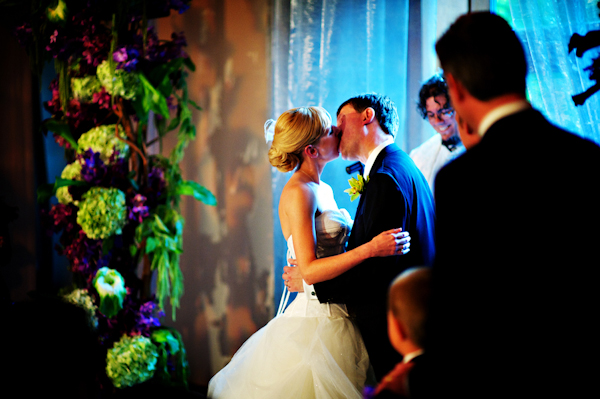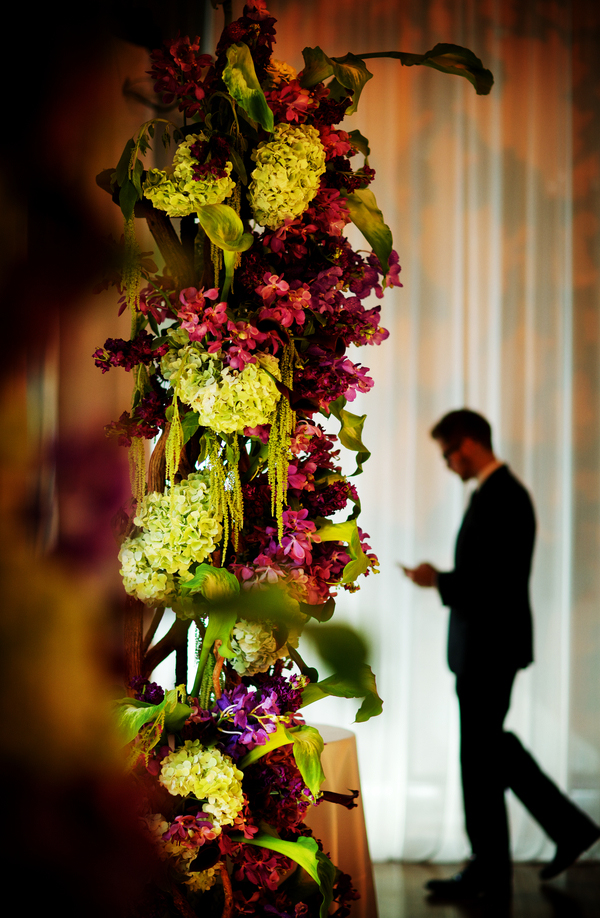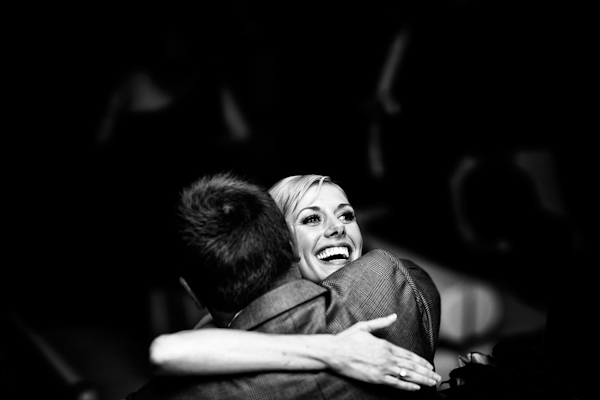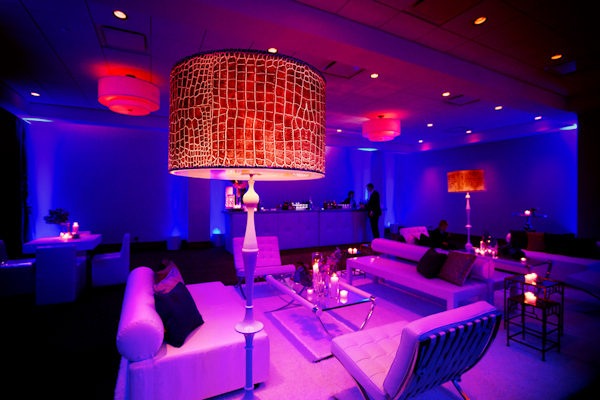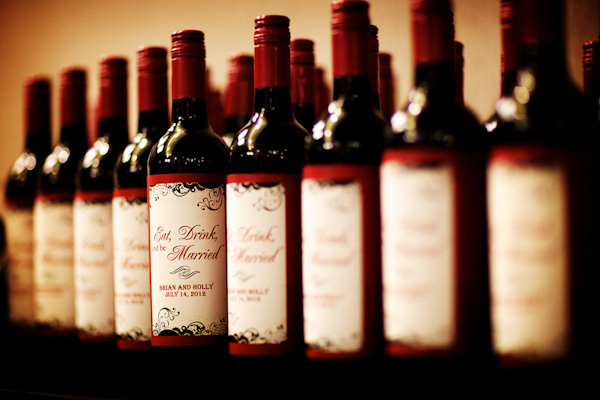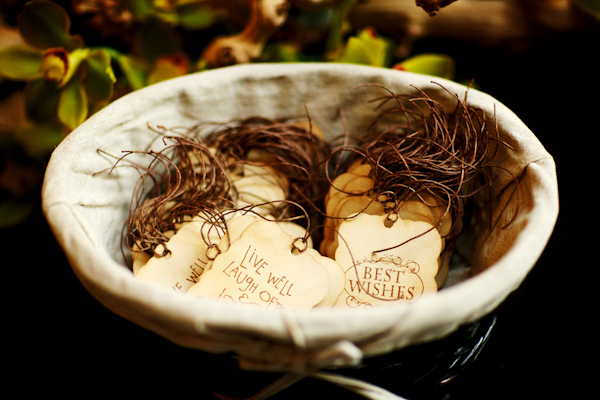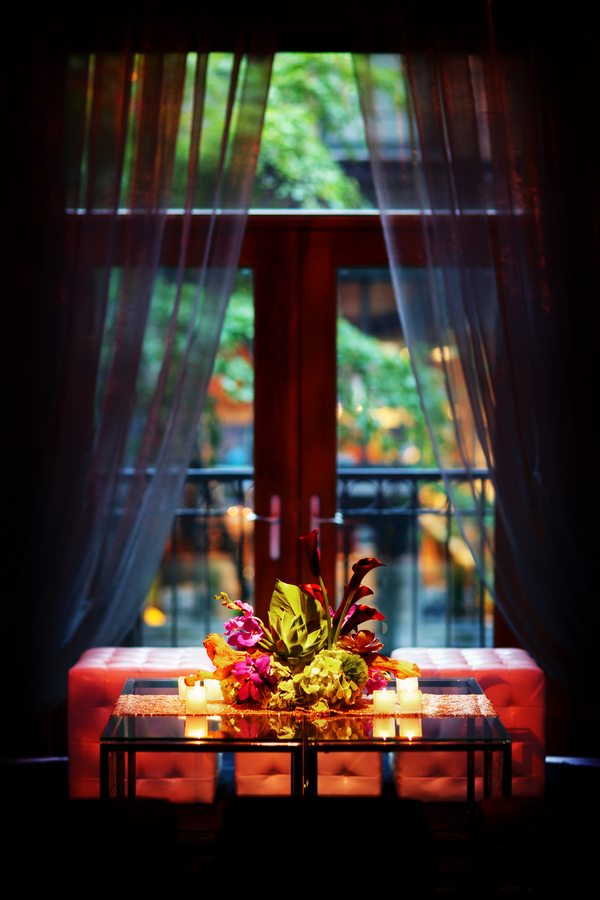 Junebug: What specifically drew you to Kevin Weinstein and his imagery?
Holly and Brian: I actually looked at one photographer before and thats because they were on a recommendation list given to me by the reception vendor. He was the only photographer of many listed that I was interested in – and he was booked. He made a recommendation of Kevin Weinstein (who was NOT on the list!) and I totally fell in love. I was glad the other guy was booked. I could feel the photos when I browsed his website, and loved that there were very few posed pictures. I love that his mantra is to tell the story through photography. As it turns out, hes a pretty amazing person too.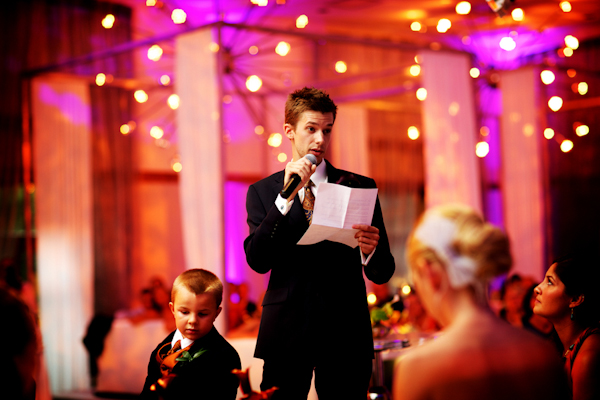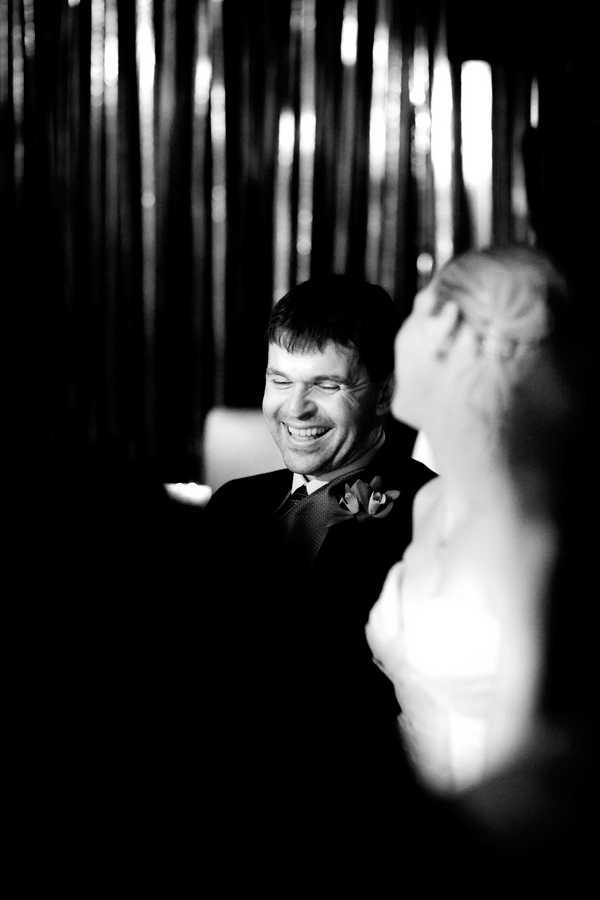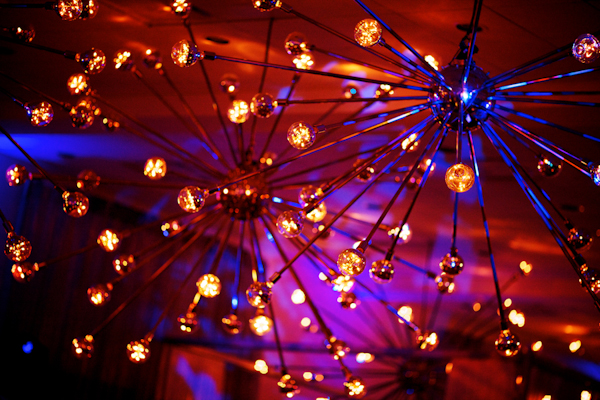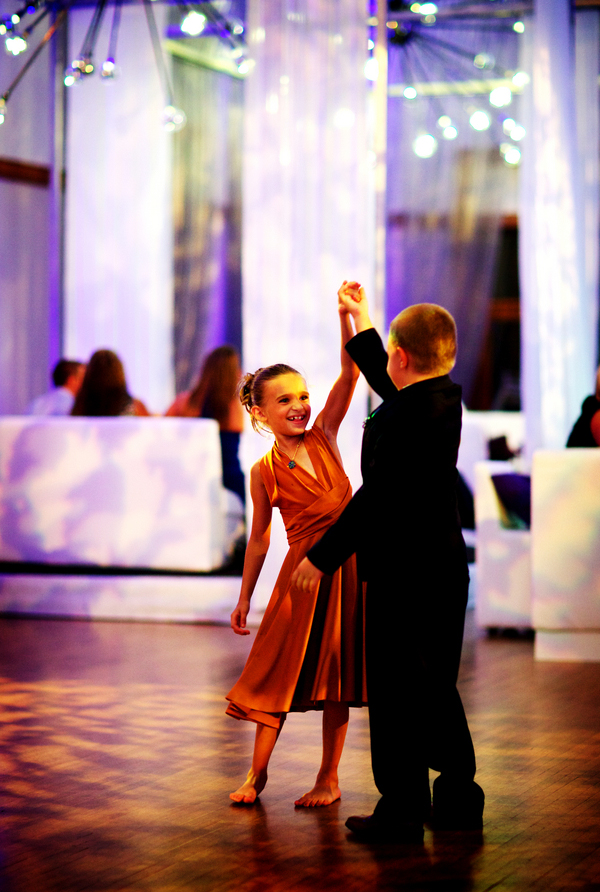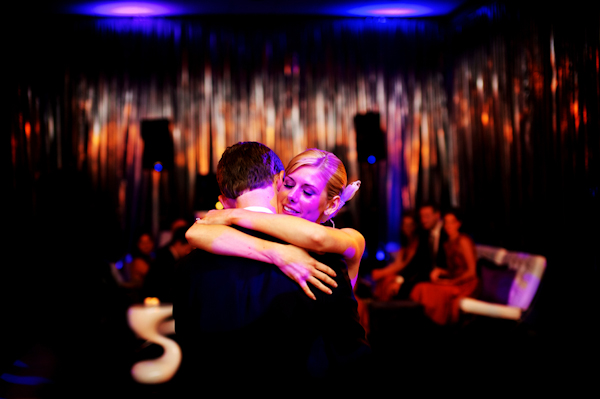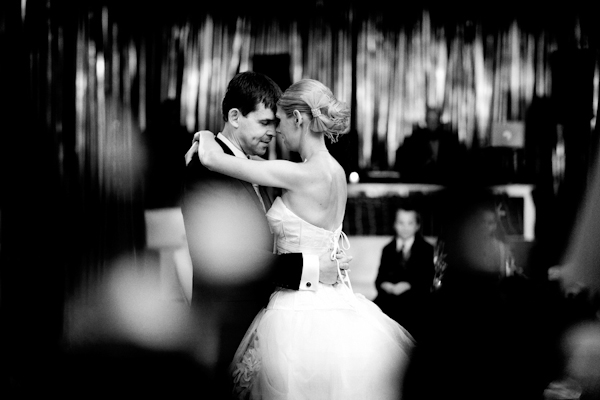 The Wedding Team:
Photographer: Kevin Weinstein
Event Designer: Rishi Patel from Heffernan Morgan
Ceremony and Reception Venue: The Ivy Room at Tree Studios
Reception Venue: The Ivy Room at Tree Studios
Videographer/Film Maker: I Do Films
Officiant: Rev. Gregory Boettner Designated Pastor Highlands Presbyterian Church
Invitation Designer: Gwen Metzger
Catering: Berghoff Catering
Florist: Heffernan Morgan
Cake: Brides Mother- Shirley Kelly
Wedding Dress: Pattis Bridal from Palazzo Bridal
Bridal accessories: Tiffany & Co.
Bridesmaids apparel and accessories: Dresses – Peggy Straath; Jewelry – Kristian & Laura Kohrs
Groom and groomsmen apparel and accessories: Apparel – Bernardos; Cuff links – Kristian & Laura Kohrs; Shoes – Florsheim
Hair: Livia Caporale
Make-up: Rebecca from Sonia Roselli
DJ: Chris Nergaard from Style Matters DJs, Inc.
Live music: TVK Orchestra
Photo Booth: Smilebooth
Favors: Custom Hangers – einspanner; Programs – Plantables and Paper; Wine Labels – Paper Crabb; Wedding Coloring Book – Squishy-Cute Designs; Wishing Tree and Tags – The Papery Nook
Rings: Tiffany & Co.