Today we're showcasing stunning images from Brian and Allie of Callaway Gable Photography taken in Colombia in a Day-After Photo Session. Brian and Allie love to schedule these special shoots with their clients so they can capture gorgeous images that incorporate locations and culture, while the bride and groom have fun without any of the responsibilities of their wedding day. Below Brian and Allie share their perspective on why these shoots are a wonderful way to celebrate your marriage!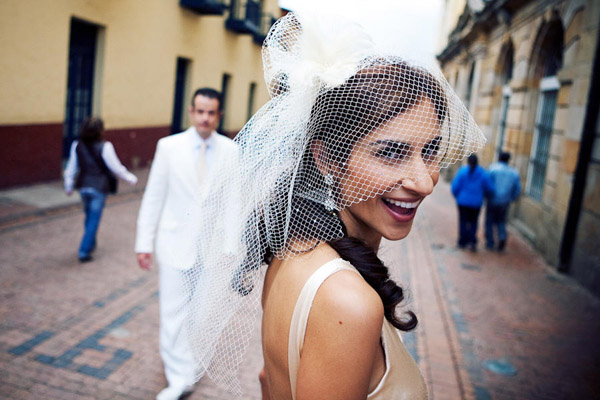 Allie and I are enthusiastic advocates for The Day After Session as it allows for relaxed and creative portraiture. A wedding day is often a flurry of activity and emotion, but the Day After Session has the time and space to be intimate, quiet and calm. It allows the bride and groom to slow down and celebrate their love in locations that may not have existed in or around their wedding venue.
This is especially true with our destination wedding clients, as the location of the shoot will often be in a part of the world that is extraordinarily romantic and breathtaking, which they may only visit a few more times (if at all) in their lives. Really, how many opportunities will you get to run through pigeons in Bolivar Square with your wedding dress on? This makes the day-after session a must-do for destination weddings!

The Day After Session is for the couple who is interested in achieving something more with their wedding photography. It is for two people who want to ensure that they will have images a generation from now that are as remarkable then as they were on their wedding day.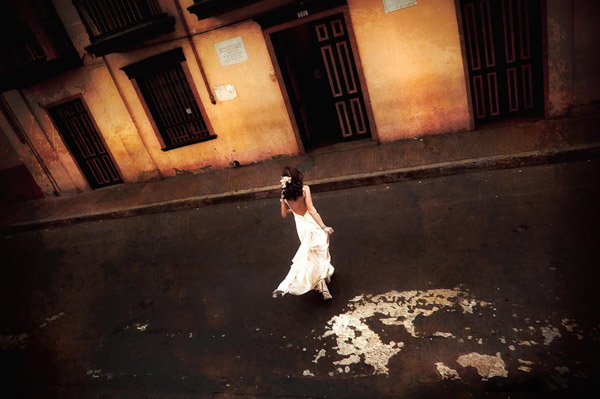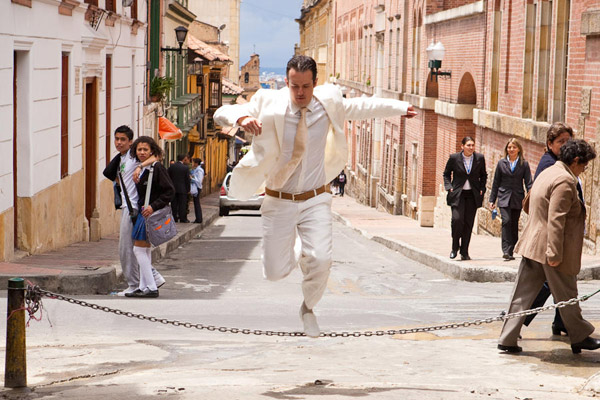 Victoria and Juan Pablo were married on his father's estate a renovated old mango plantation in the Andes Mountains, three hours from the Colombian capital of Bogota. A few days later, they dressed up again in their wedding attire and together, we all headed into the Candalaria District of Bogota. Le Candalaria is a beautiful and colorful Old World section of the city which is infused with Spanish Colonial and Baroque architecture. We brought Victorias hair and makeup artist, an assistant, and yes, a bodyguard. JP's father is a prominent lawyer in Colombia and it is still customary for those in his position to protect themselves and their families. I must say that at no time did we ever sense danger, but then again, the bodyguard was ex-Colombian military who drove us around in a Mercedes equipped with bulletproof glass!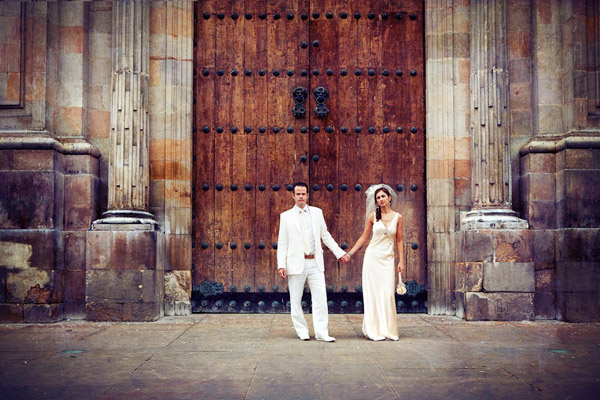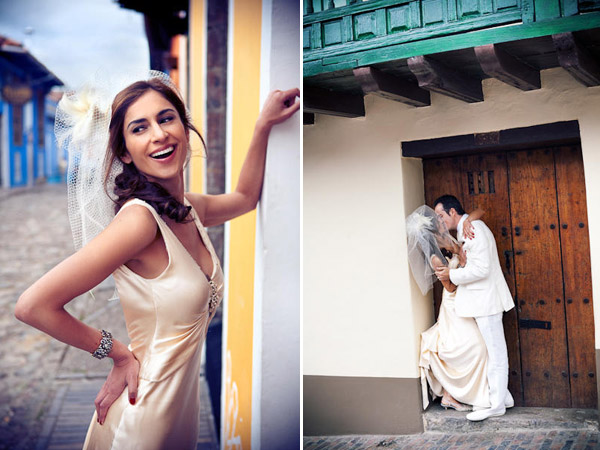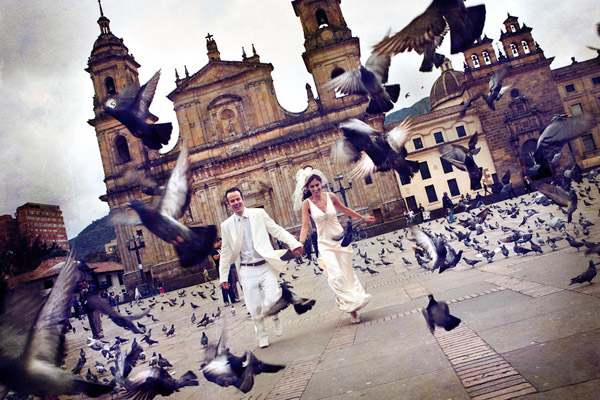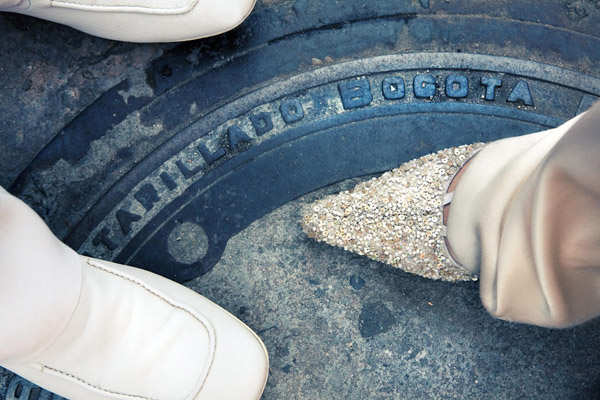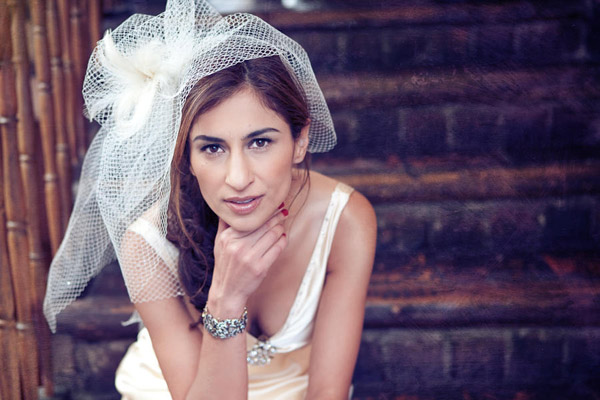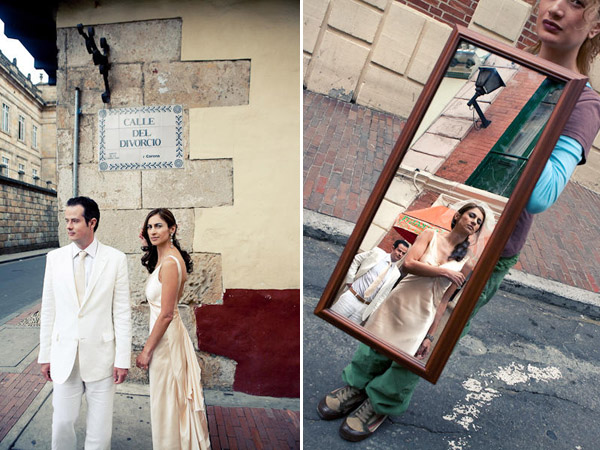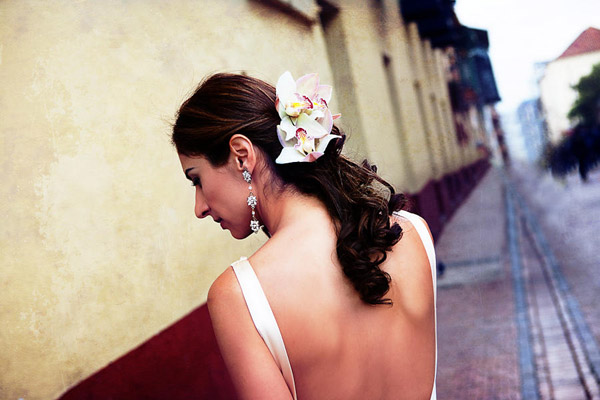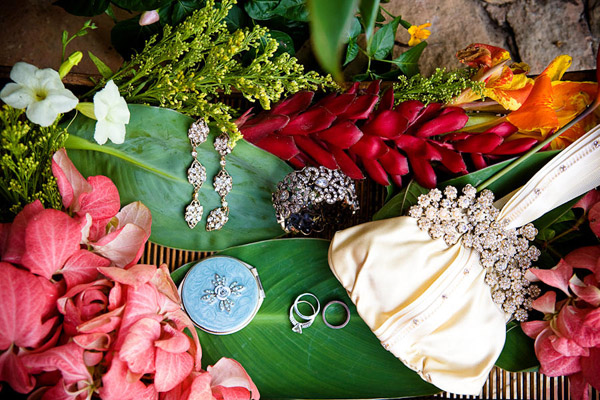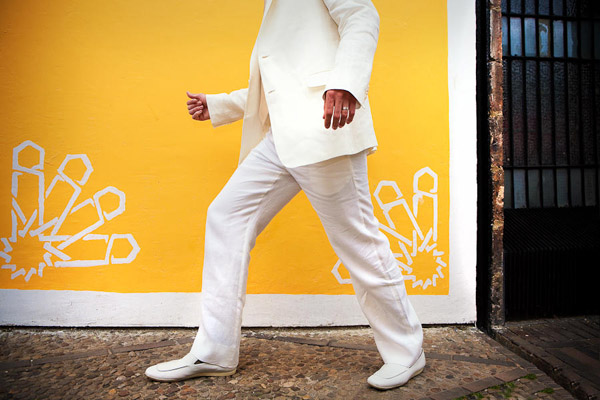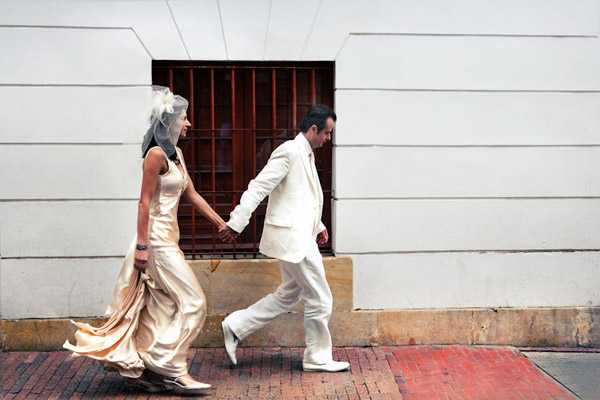 Thank you for sharing these gorgeous images with us Brian and Allie, and Victoria and Juan Pablo. What an incredible adventure!
All images by Callaway Gable Photography.