"Personal, elegant, and a rockin' good time!" From the looks of these gorgeous photos from top NYC-based wedding photographer Otto Schulze, these words from bride Yuri seem to describe her Denver wedding to Adam perfectly! The couple chose a classic ceremony at the beautiful Holy Ghost Catholic Church and fabulous reception at the sleek, modern Denver Art Museum to create a wedding that was every bit the elegant blend of Korean-American cultural traditions, personal flair, and all-around good times they'd hoped for!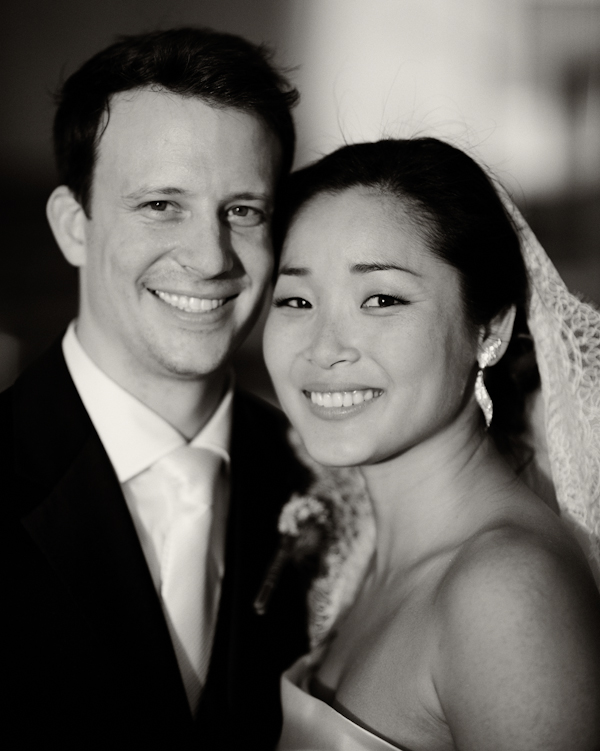 The Newlyweds: Yuri and Adam
Junebug: What were your most important goals in planning your wedding?
Yuri and Adam: Open bar! Kidding – sort of. Our goal, first and foremost, was to throw a great party and make sure all of our friends and family had a great time. We wanted to create an inviting, lively and relaxed atmosphere so that everyone could let loose and have fun. But we also wanted to keep it special, recognizing that this wasnt just any other party, and we tried to do that by incorporating as many personal touches as possible. That was our second most important goal – to avoid being cookie-cutter by making sure that even the small details were a reflection of us. We made a promise to each other that no matter how tired we got of planning, we would never get lazy with those important little details. If we were going to spend that much time and money on one day, we wanted to take complete ownership of it and make it uniquely ours.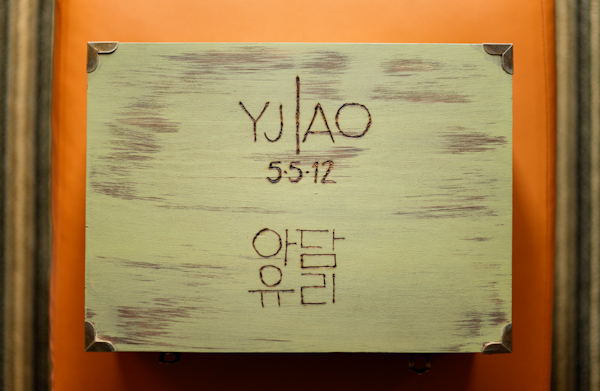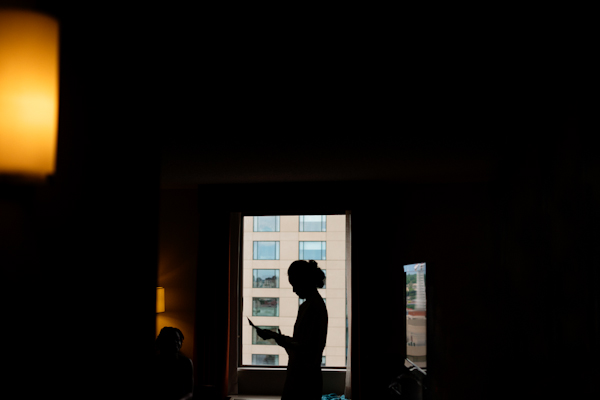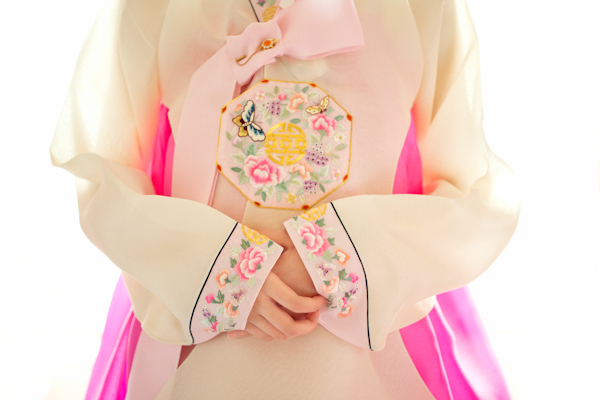 Junebug: How would you describe your personal wedding style?
Yuri and Adam: An oxymoron. We love modern aesthetics with clean lines, sharp angles and minimalist backdrops, but wanted a romantic and vintage edge. We are contemporary urbanites but we're stubbornly traditional about certain things. We vetoed doing any garter or bouquet tosses or the chicken dance at our wedding, but Adam absolutely wanted to keep the tradition of not seeing me before the ceremony. We said we wanted to keep the planning simple and streamlined, but ended up making our invites, menus and programs from scratch, doing a million DIY projects and folding 1000 cranes. I wore studded, strappy, patent leather heels along with my very traditional cathedral length mantilla lace veil. We just kept our fingers crossed that all of our contradictions would somehow meld together for a cohesive and unique wedding that was ours and ours alone.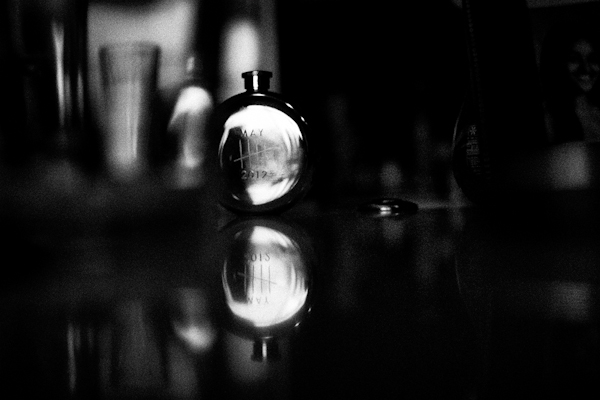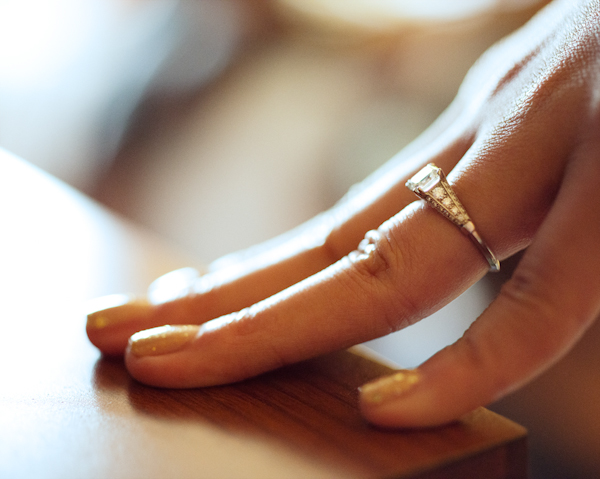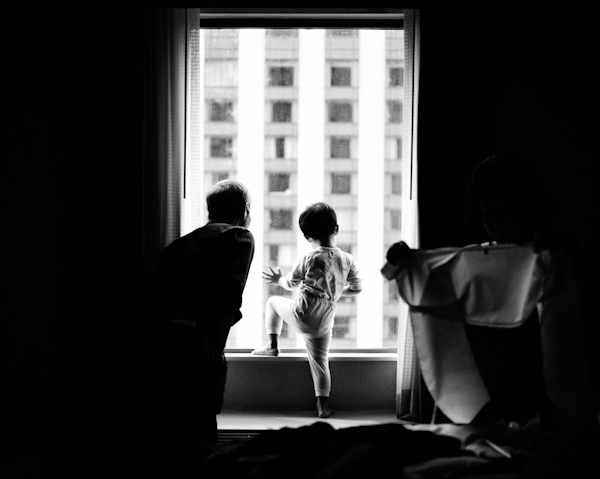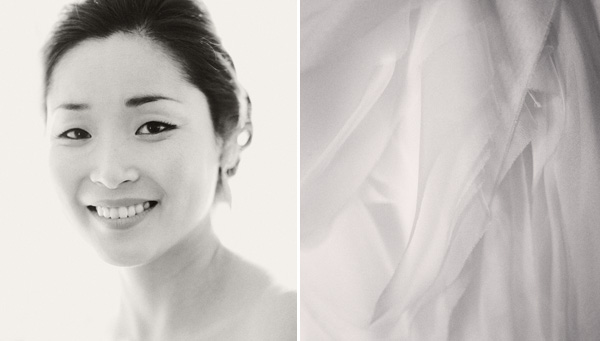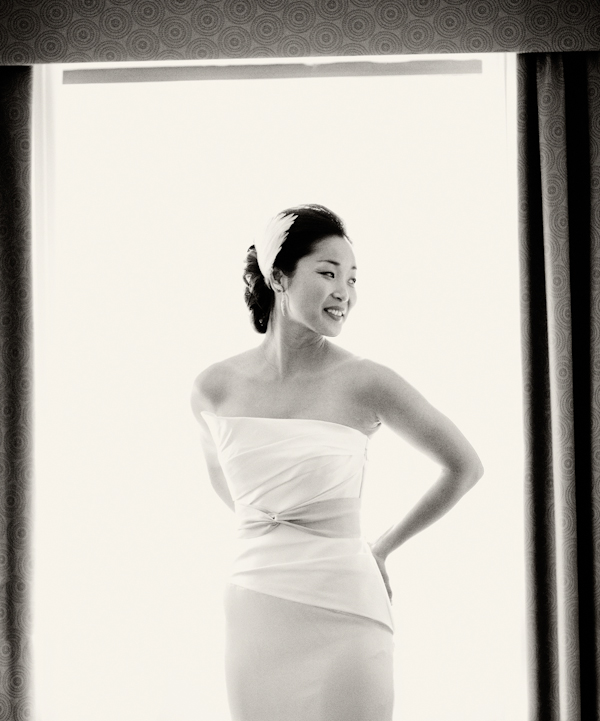 Junebug: What three adjectives describe your wedding best?
Yuri and Adam: Personal, elegant, a rockin good time!
Junebug: Where did you hold your wedding and reception, and why?
Yuri and Adam: Our ceremony was held at Holy Ghost Catholic Church in Denver. It happens to be the oldest Catholic church in Denver, located in a prime downtown spot, and is one of the most beautiful churches Ive been in, but we actually chose it because its also the church Adam and his family had been going to all of his life. Adam was baptized there when he was only a few months old, and the same Deacon who baptized him was also able to marry us 29 years later. We couldnt imagine having a better person to marry us, nor a more meaningful place to do it.
We had our reception at the Denver Art Museum. We knew we wanted to balance out the old-fashioned charm and traditional grandeur of the church with a more modern and clean backdrop, and I had always loved the idea of being in a museum or gallery. We wanted wide open spaces and a modern and minimalistic environment as the canvas for our décor and the museum was the perfect combination of my love of art and Adams love of architecture.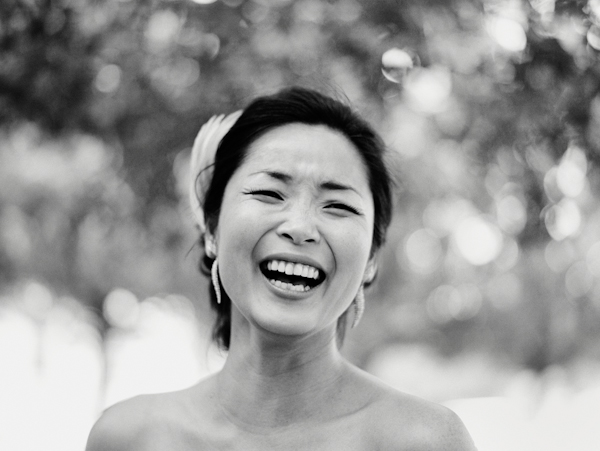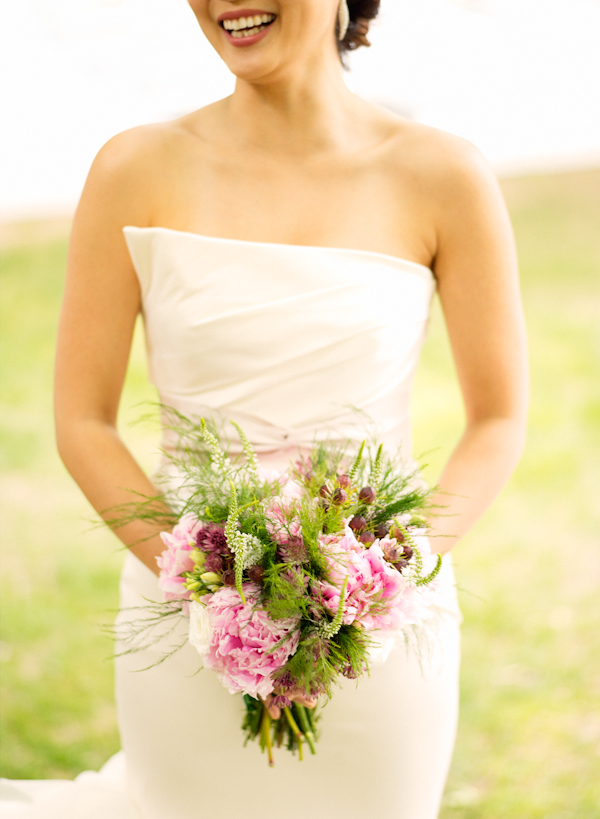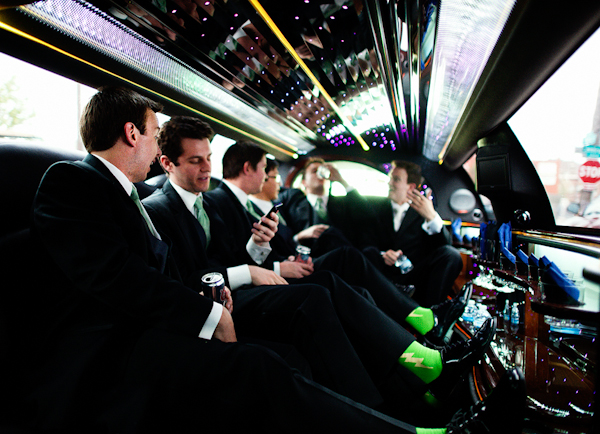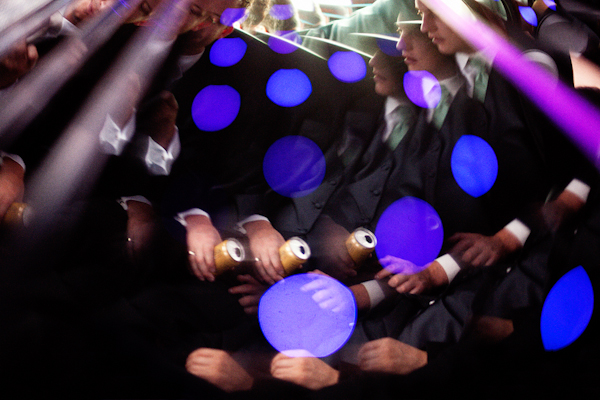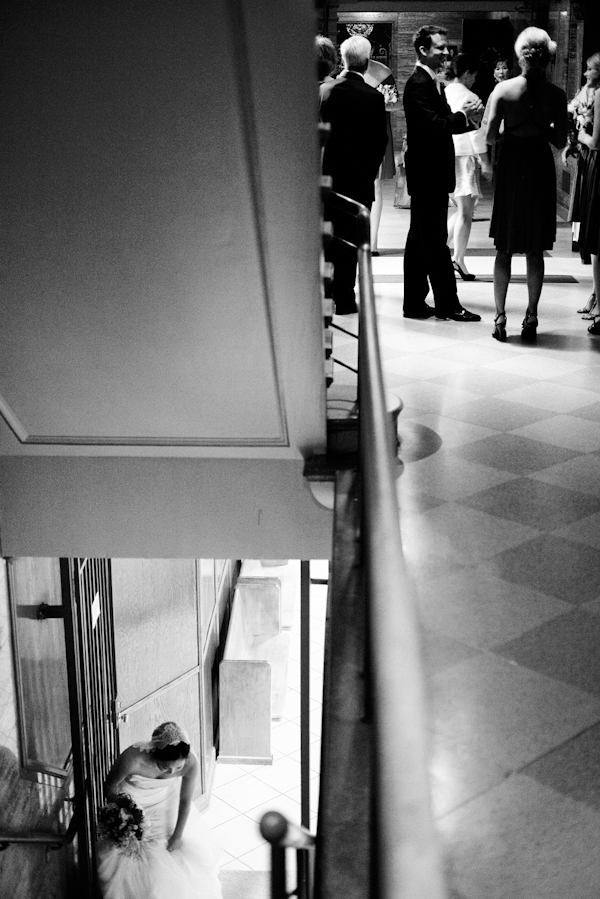 Junebug: Is there anything else you would like to share with us about your wedding?
Yuri and Adam: Some of our favorite moments and elements of the wedding ended up being our intercultural pieces. Because we were skipping the traditional Korean wedding ritual, I wanted to make sure we included bits and pieces of my culture as recognition of my family and history. At times during planning, I was afraid that we were hitting people over the head with these details (Look, Im Korean! Because you didnt already know), but in the end, they created some of our favorite moments and helped make our wedding personal. Some of the highlights included putting our flower girls and ring bearers in traditional Hanbok costumes, my dad singing a Korean song in lieu of a speech, using a wax seal of our names from a traditional Korean stamp-maker, feeding our guests Korean tacos, and a traditional bow to our parents during the ceremony that made both of us cry. It was great to see the recognition and appreciation from our Korean family and guests while seeing the curiosity and enjoyment from our non-Korean guests as they tried and saw new things. Id encourage any bride out there to incorporate as many personal and cultural elements as possible, even when you think it might be cheesy, because after all, those things are what make you who you are. And of course, we couldn't ignore that our wedding was on Cinco de Mayo either the sombreros, mini tacos and mojitos definitely helped us celebrate!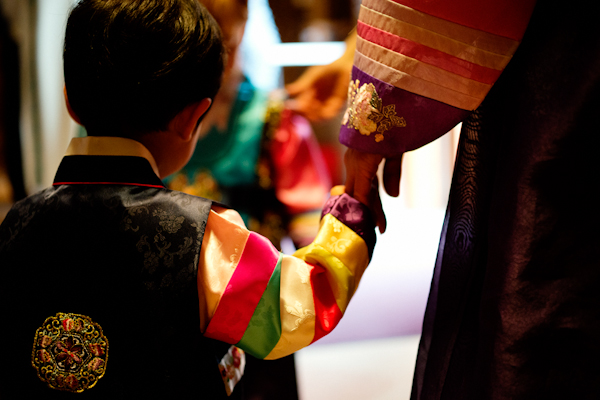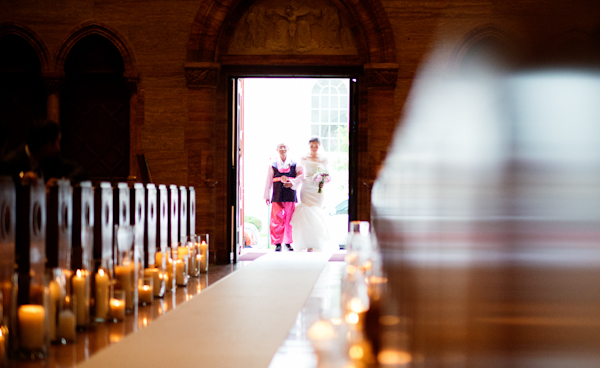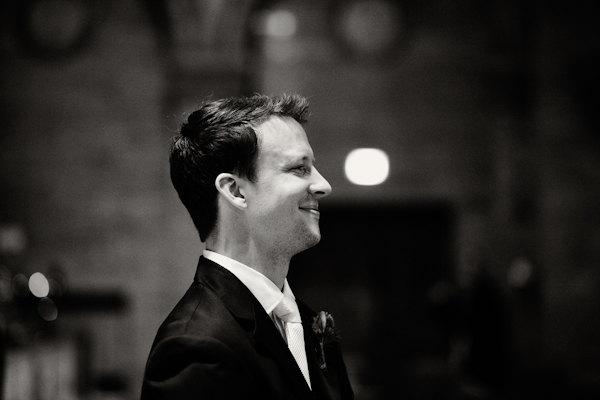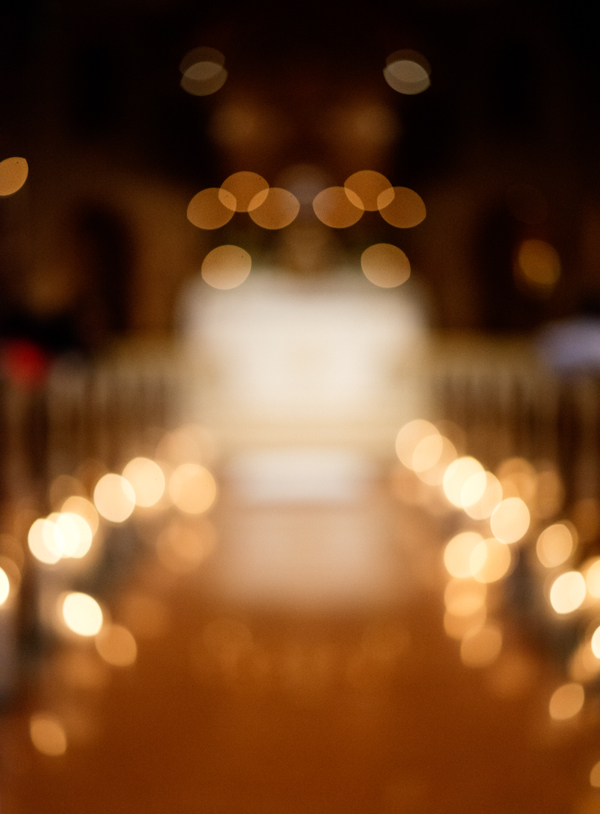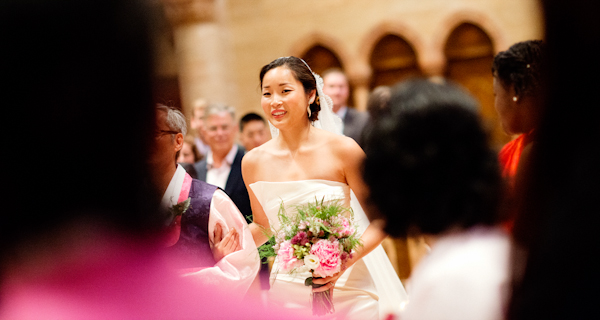 Junebug: What were you looking for in a photographer?
Yuri and Adam: The photographer was one of the most important details of our wedding for us, knowing that your photos are the only truly lasting relics of this all-important but fleeting day. We knew we wanted timeless and artistic photos that captured the real moments and genuine emotions as they actually happened, rather than posed shots that tried to force emotion. We wanted our wedding photos to be a time capsule of this amazing event in our lives and to be able to tell the story of our wedding day. We hoped for that one photo that, in 50 years, would allow us to remember the overwhelming joy and love that surrounded us that day even when we are wrinkled and gray and our own memories fade. So we knew we needed a photographer that shot a photojournalistic style and that we needed one heck of a photographer to meet our lofty hopes, but I knew that if we found a photographer whose photography was truly his craft and not just his day job, that everything else would fall into place.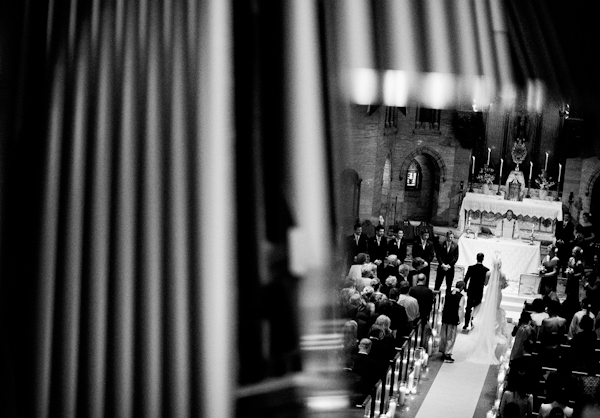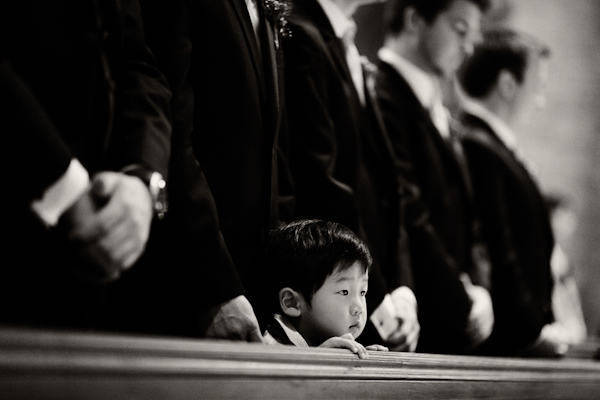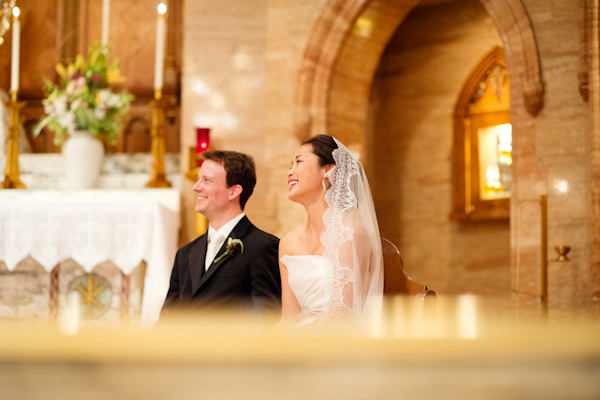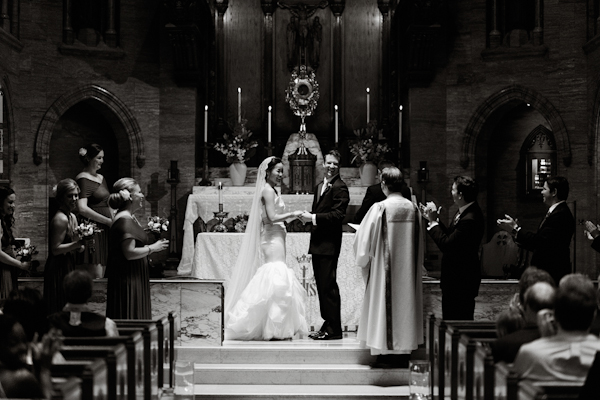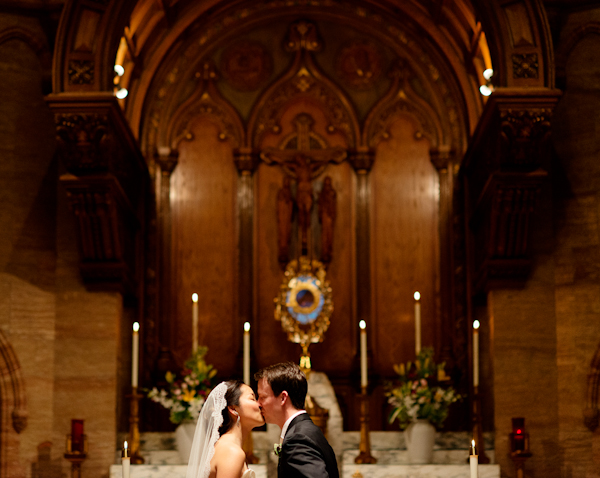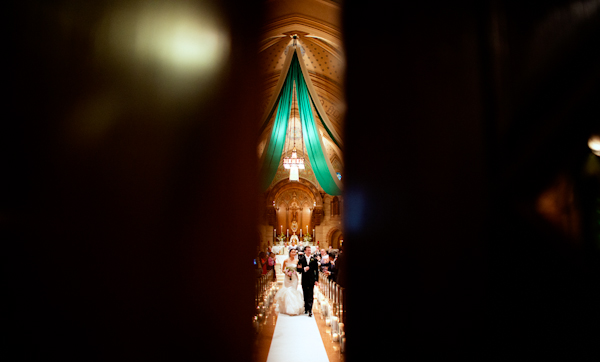 Junebug: What specifically drew you to Otto Schulze and his imagery?
Yuri and Adam: Wedding photography can really begin to all look the same after youve looked at over 30 photographers. You start to see the same posed shots over and over and see certain photography trends that could look dated in a few years. Just when I was starting to think wed have to settle for someone who just took pretty photos, we found Otto and I immediately knew wed found someone in a different league than most wedding photographers working today. Otto clearly works in a photojournalistic style, which was a must for us, but more than that, every single photo told a story that went so much deeper than the picture itself. I found myself staring at each photo, mesmerized by the moment Otto had captured, feeling like I was getting to share a little bit of the joy and love of the day. Ottos photos were so very full of life and love that we couldnt imagine finding a better person to capture our big day. When Otto made me tear up the very next day after our wedding with a photo of an incredibly intimate, touching, and short-lived moment that we didnt even know had happened, we knew that Otto was the single best decision we had made for our wedding day.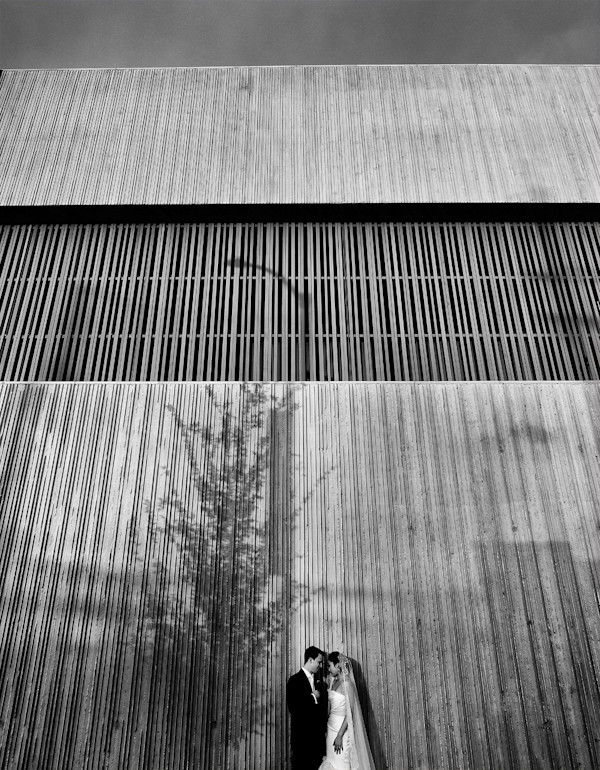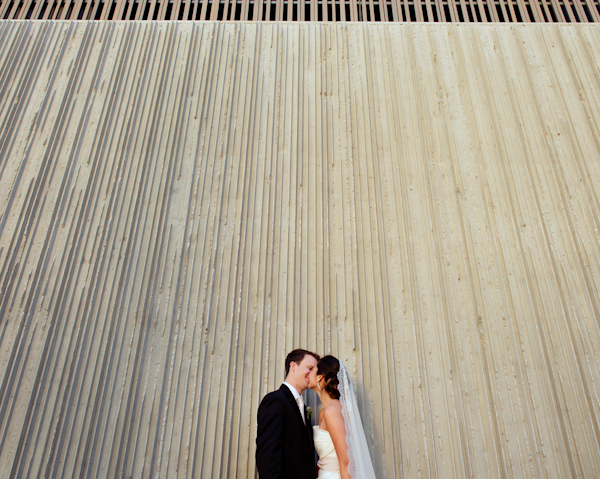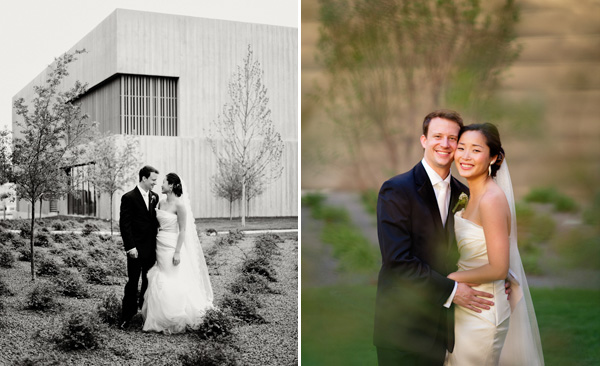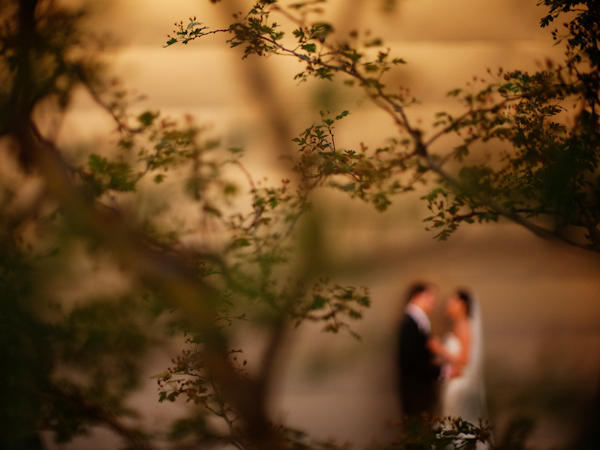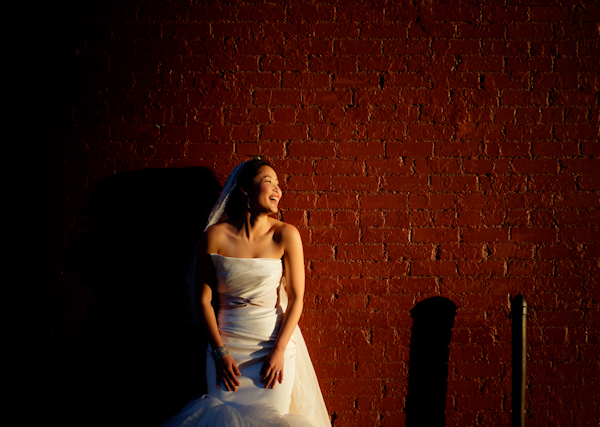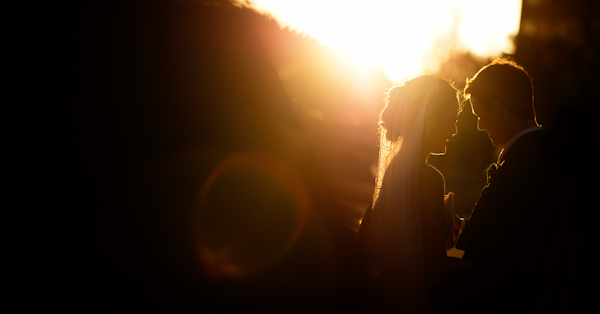 Junebug: What did you enjoy most about working with Otto?
Yuri and Adam: Otto was a professional through and through, and his quiet self confidence put us at ease throughout our planning and during the wedding day. He knew exactly when to be an invisible and silent fly on the wall, documenting our every move, and when to take charge, unapologetically giving us direction to make his vision come to life while making sure we got back to the party in time. His clear enthusiasm and love for his craft was infectious as we watched him grow giddy when the clouds parted and gave us magical light just in time for our portraits.
But more than any of these things that make him a skilled photographer, our lasting impression of Otto is that at the end of the wedding day, Otto felt more like a friend that had come to celebrate with us than a vendor wed hired. Otto may be a documentarian, but hes far from being a detached and uninterested observer. He takes a genuine interest in his subjects and seemed as invested in our happiness as our closest friends. It felt as though Otto and his team were laughing, crying and dancing the night away with us and just happened to have a camera attached to their eyes at all times. I think its this ability to connect emotionally with his subjects that gives Otto such an adept eye for catching those subtle, elusive moments that we all wish we could capture forever – its because he is as in the moment as his subjects are. They say that you spend more time with your photographer than with your spouse on your wedding day so you should choose wisely; we feel privileged to have worked with such talent and to have gotten to spend time with a great human being.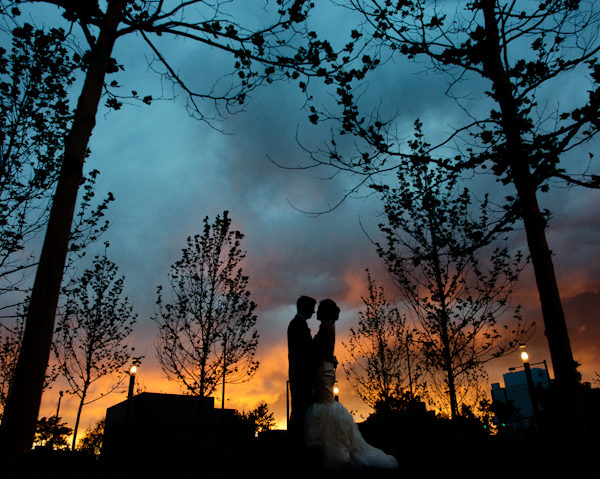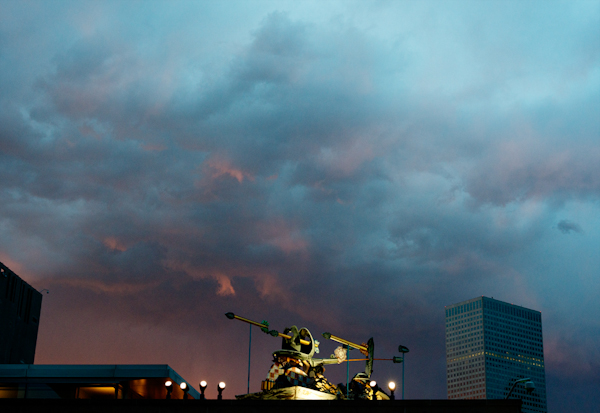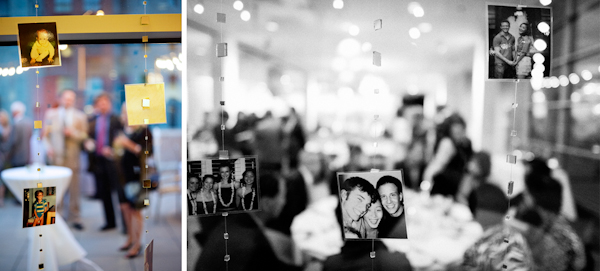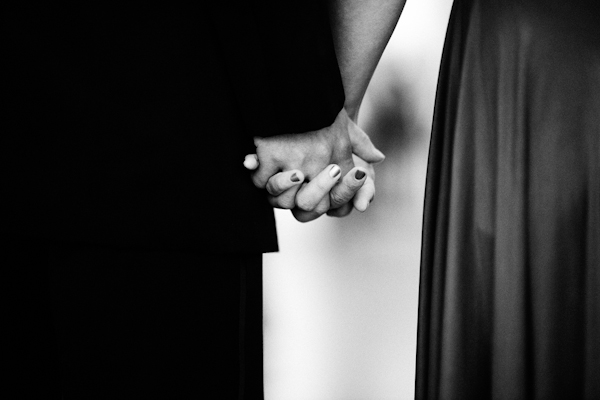 The Photographer: Otto Schulze
Junebug: How did you approach this particular wedding and what did you most want to capture during shooting?
Otto: Yuri and Adam were one of those ideal couples for me. They just got me and my work and that is always a wonderful thing. As this just allows me to be me…shoot the way I do and I know theyll love it. It is always so freeing to work with clients like this. So, as always, my main goal in approaching their wedding was to authentically capture them on their wedding day. To truly react to their unique day and personalities and document that.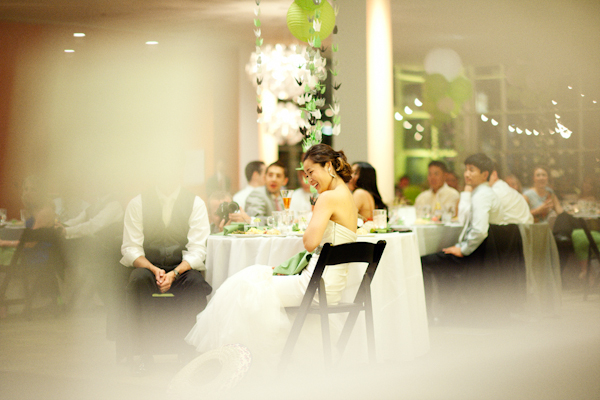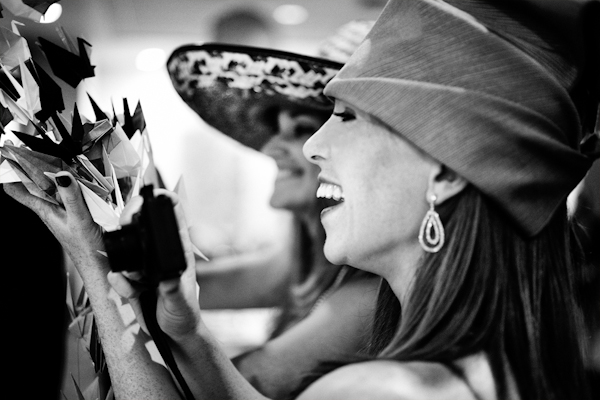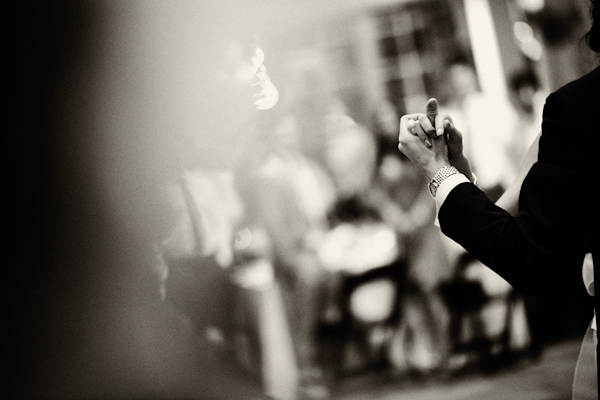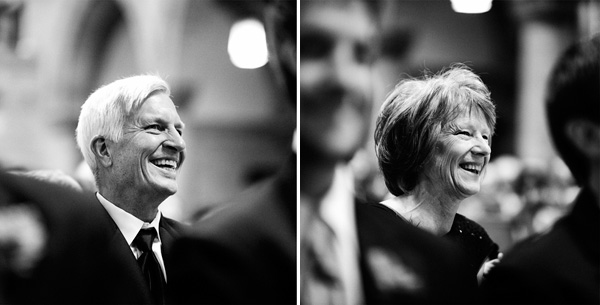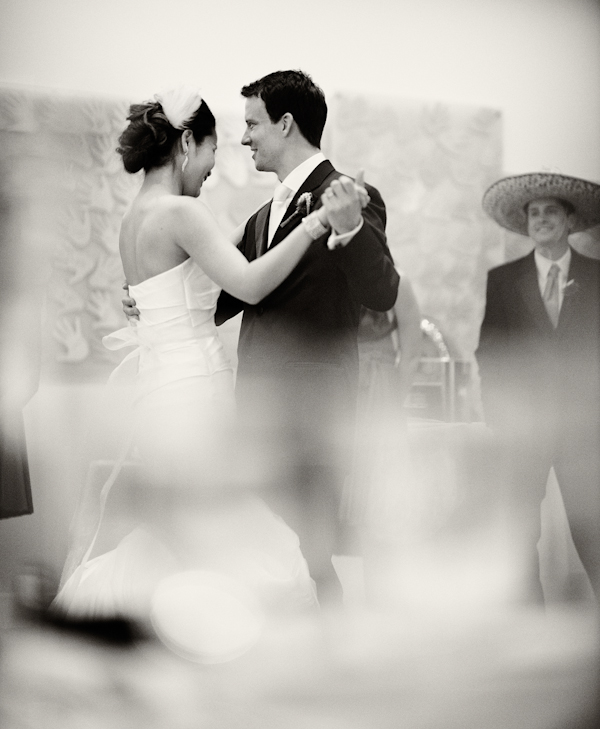 Junebug: What was the most fun part of this wedding for you to photograph?
Otto: Honestly, every part of the day – getting ready, ceremony, portraits, reception – had truly special moments. This wedding was the perfect example of what happens when two authentic people, comfortable with being who they are, surrounded by amazing family and friends and truly in love, get together to celebrate their union. It truly was tremendous.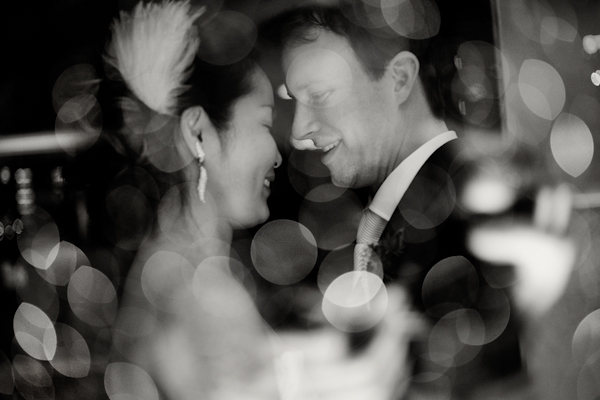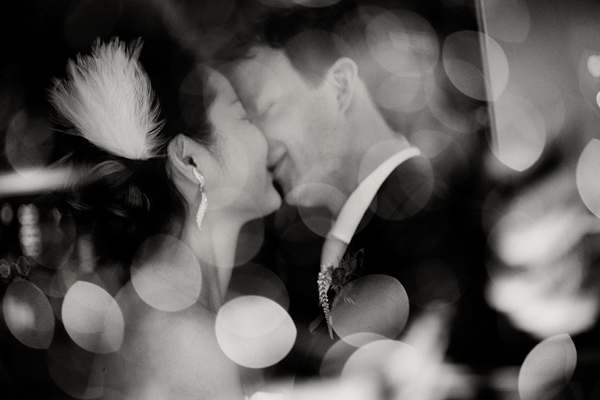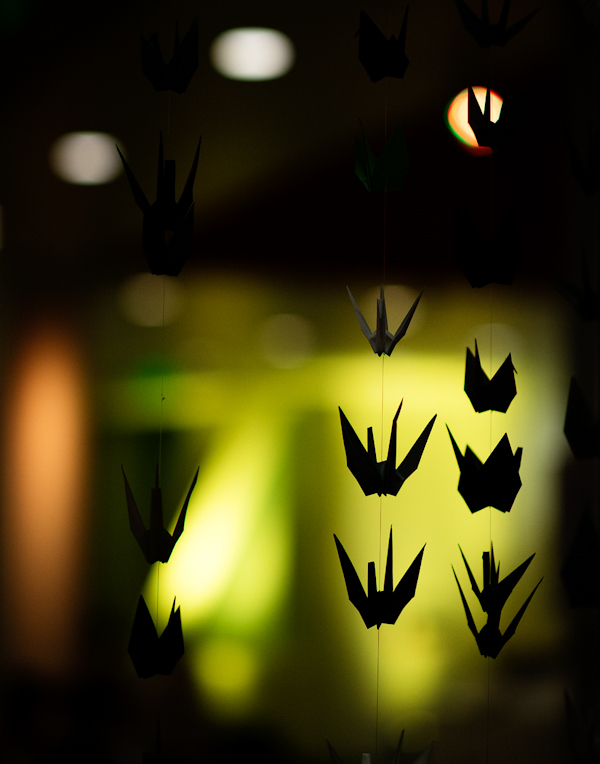 Junebug: How did the locations available to you affect the type of images you shot and how you shot them?
Otto: I always look for light and lines and the Denver Art Museum (which is a incredible design) definitely gave me the lines. Then during the portrait session the light just became magical. Combine that with the fact that Yuri and Adam truly gave me their trust and the product is just amazing. The event designers also did a tremendous job with the design and layout of the venue. Honestly this wedding was just top notch across the board!