One of the best things about having a destination wedding is the opportunity to travel to a new location with all of your loved ones. Shelly and Gavin really took advantage of this at their destination wedding in Mexico and the resulting weekend was like nothing you have ever seen. Days were spent relaxing together on the beach, dancing and drinking under the stars, and experiencing a traditional Mayan wedding ceremony in the dark forest surrounded by fire dancers. Zasil Studio were the perfect photographers to capture all the culture, magic, and emotion of this memorable event of love.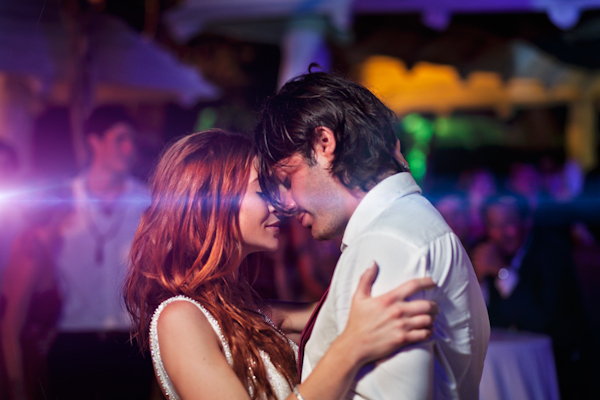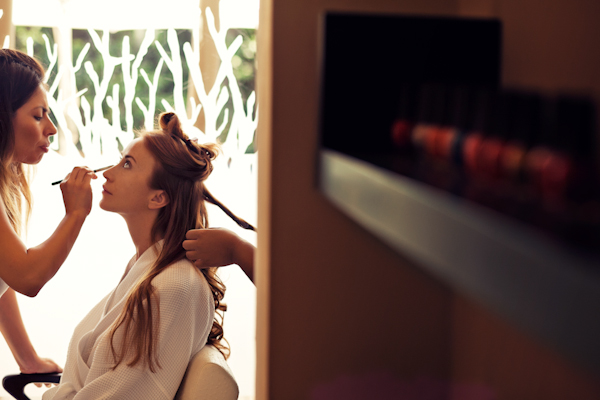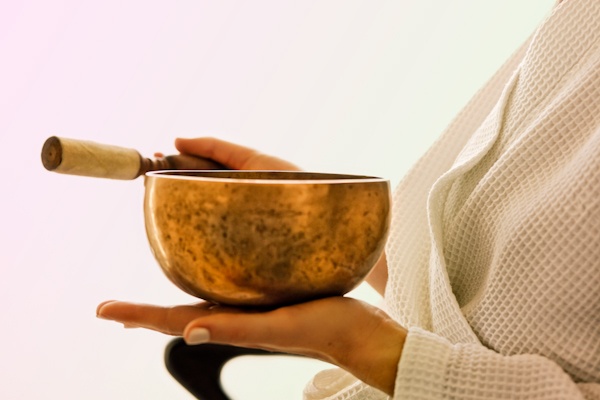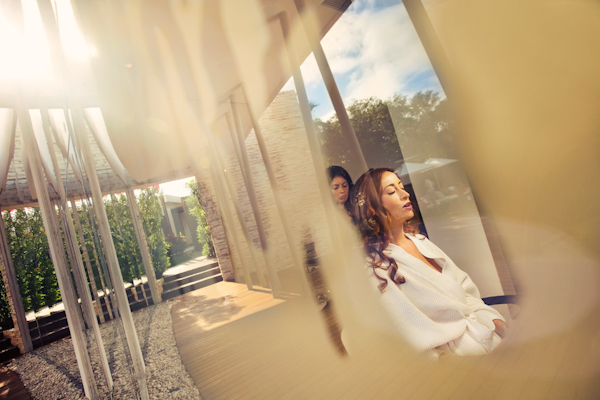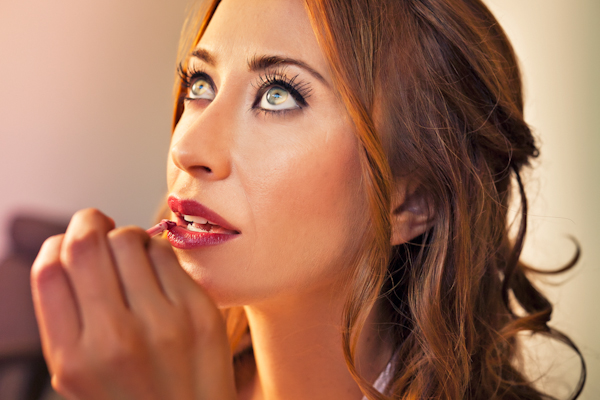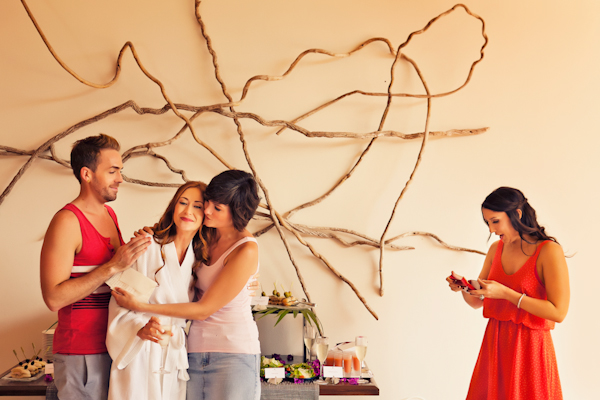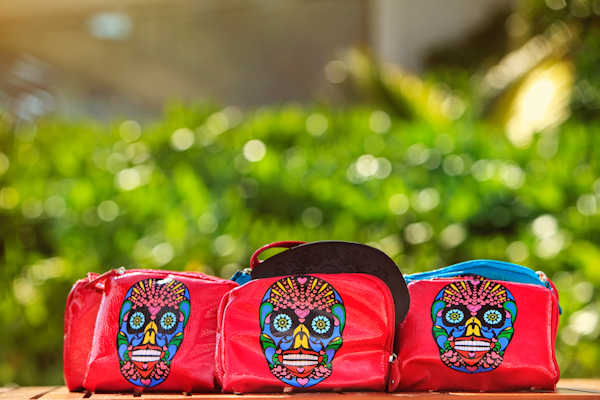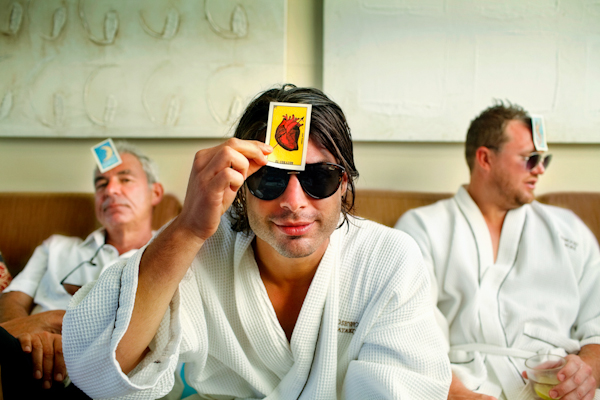 Junebug: What adjectives best describe your wedding?
Shelly and Gavin: Magical, Inspiring, Exhilarating, Luxurious, Beautiful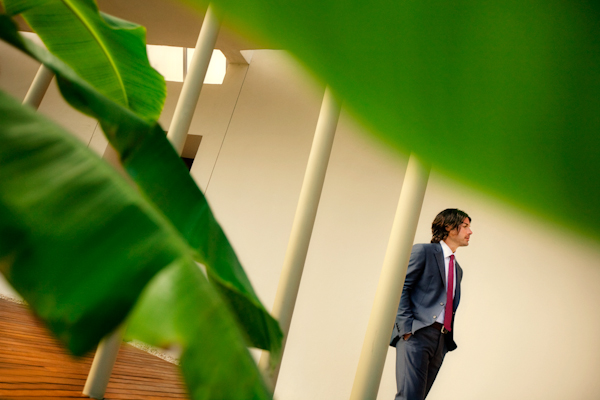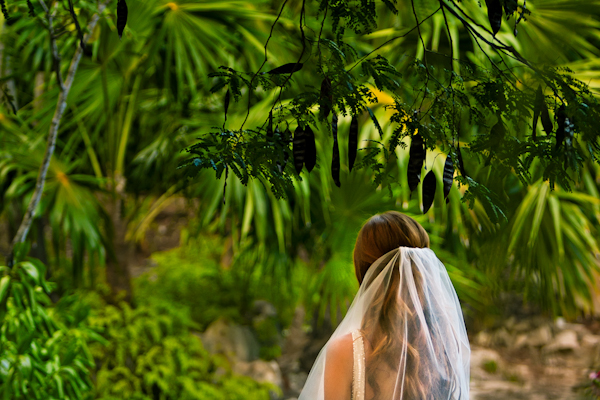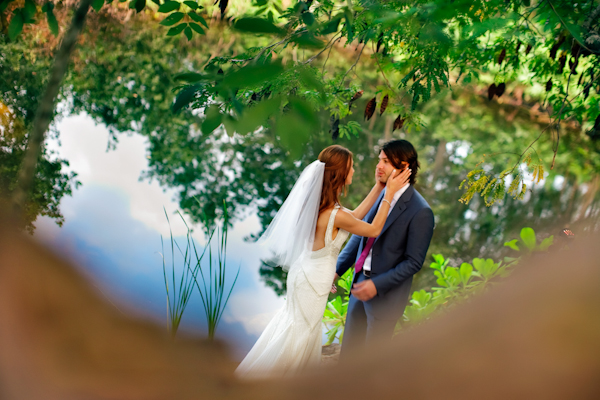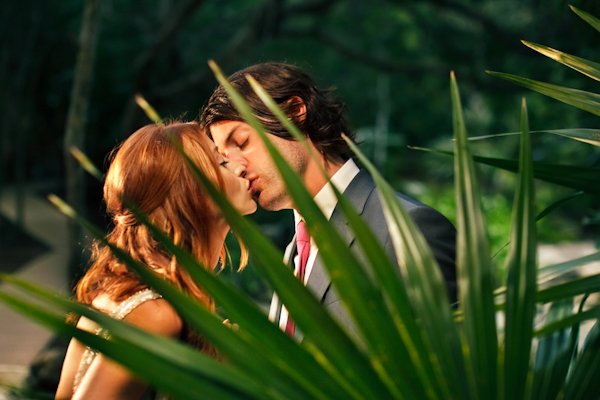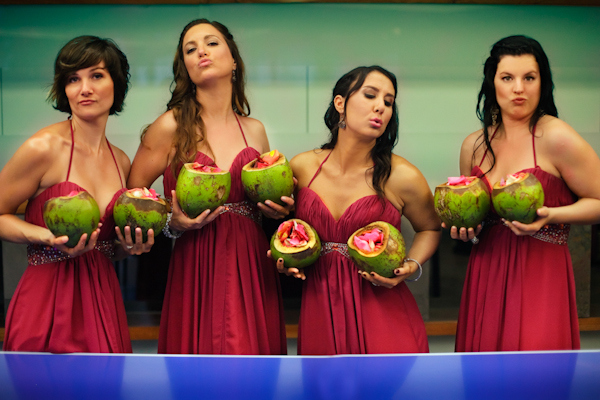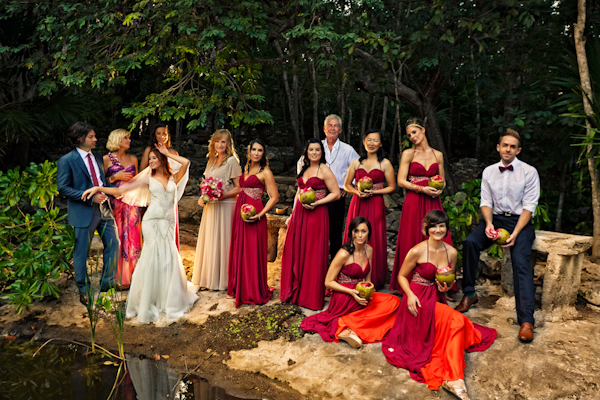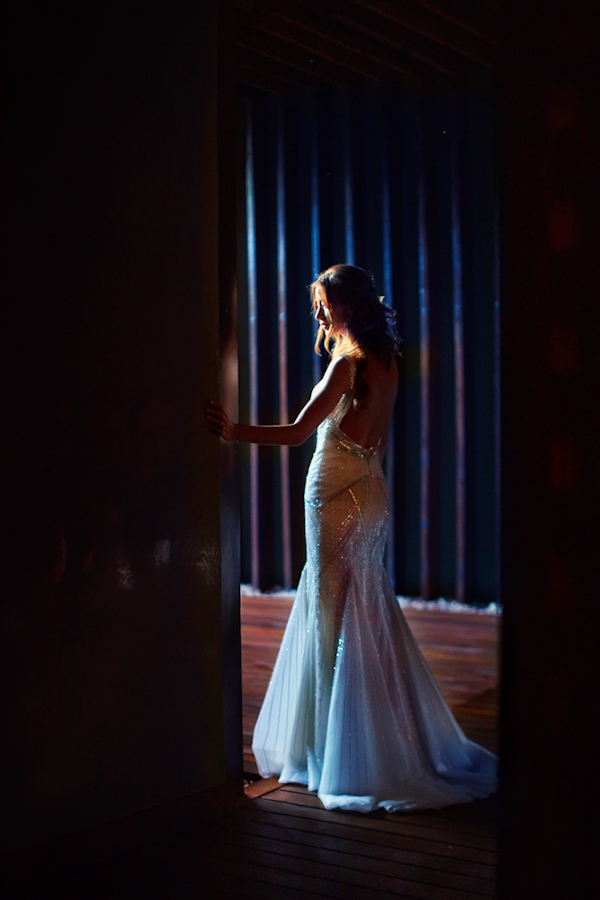 Junebug: What inspired your personal wedding style, and how did you incorporate your style and personalities into your big day?
Shelly and Gavin: We love to travel, so we wanted to bring our families and friends on the kind of vacation that we love. Mexico is rich in culture and is so close to the US, plus we visit there as often as we can because it is so fun. Once we knew we were having the wedding in Mexico, the theme and inspiration was easy. We wanted to show our guests a different side of Mexican culture. There is such depth and spirituality there that goes beyond the crystal clear beaches, night clubs and resorts that most people experience when they visit. Between the two of us, there is an abundance of creative ideas. We love modern design, beautiful hotels and creative experiences. We actually had to tone our ideas down at one point. Gavin was going to ride in on a horse to our ceremony flanked by Mayan warriors, but we had to cancel because the horse got spooked by the costumes and fire. I was fine with that though because all I wanted at my wedding was a Tequila Donkey and I got one for our welcome reception! He was so cute. He had to be a beer donkey instead of tequila and he had to go to bed by 10 because he gets cranky otherwise.
You can say that we like to go over the top sometimes, but we had a lot of fun dreaming up ideas and crazy scenarios. We are both very creative in different regards and compliment each other perfectly – the wedding weekend was an extension of our combined personalities – a little crazy, sexy, down to earth and indulgent.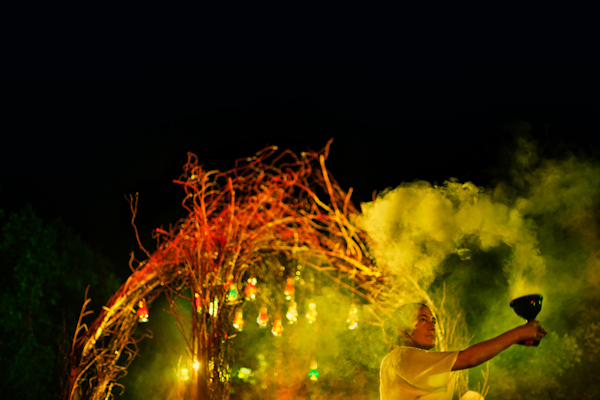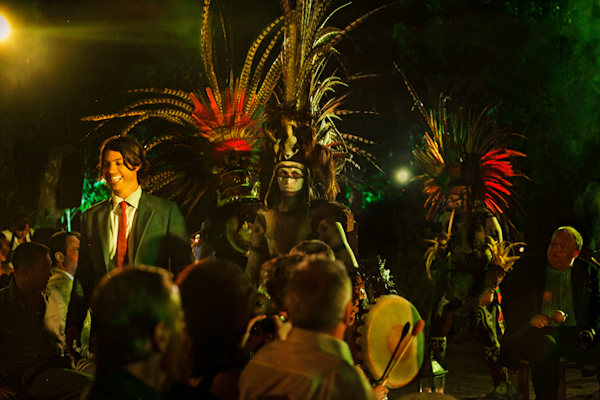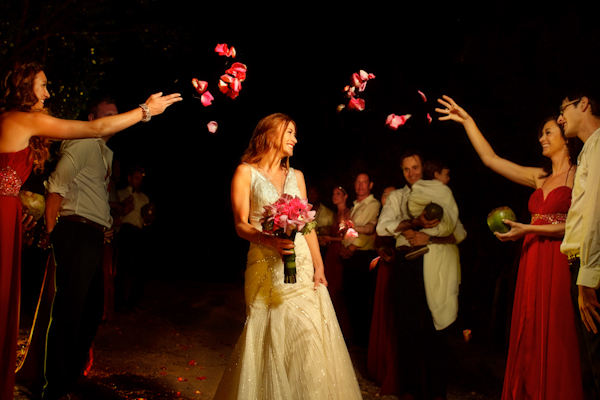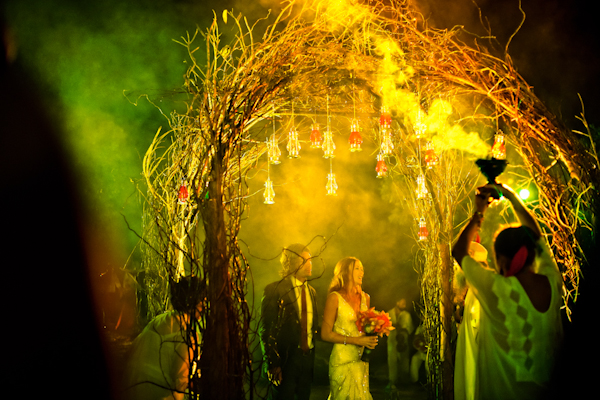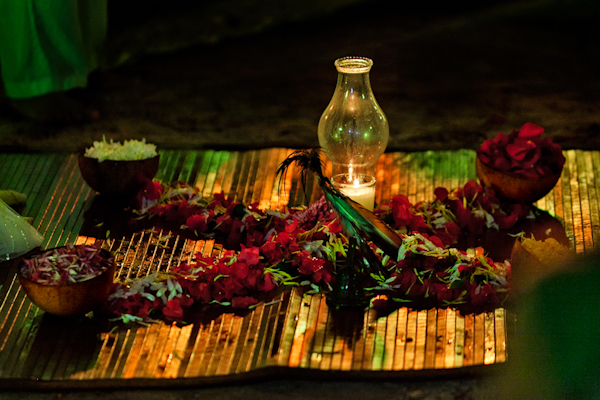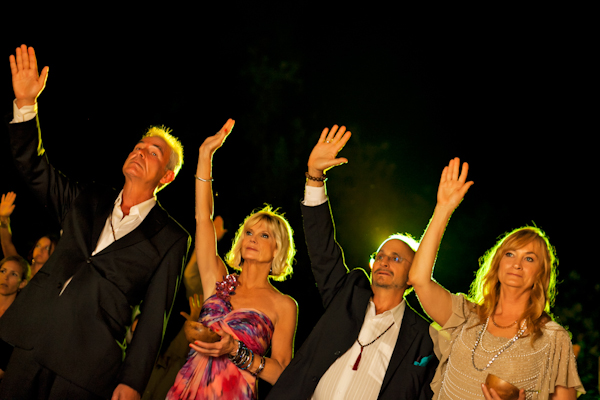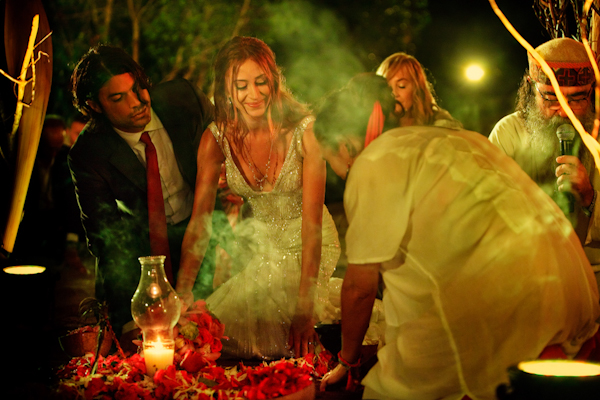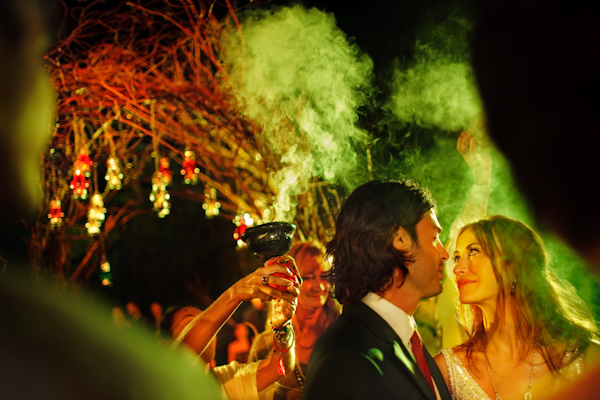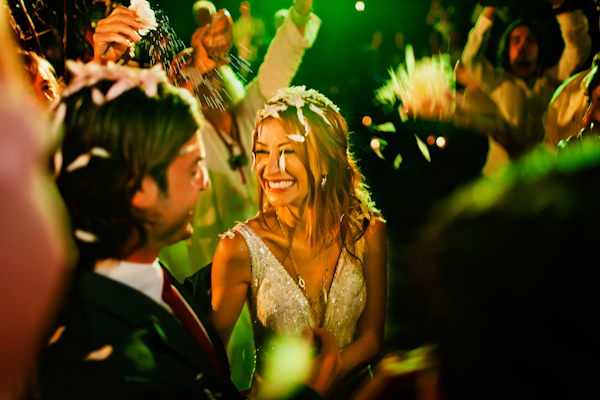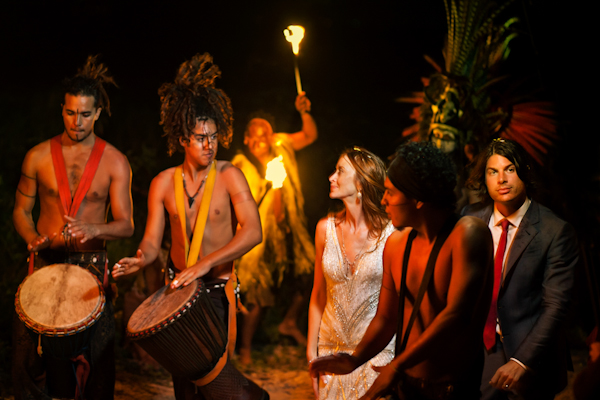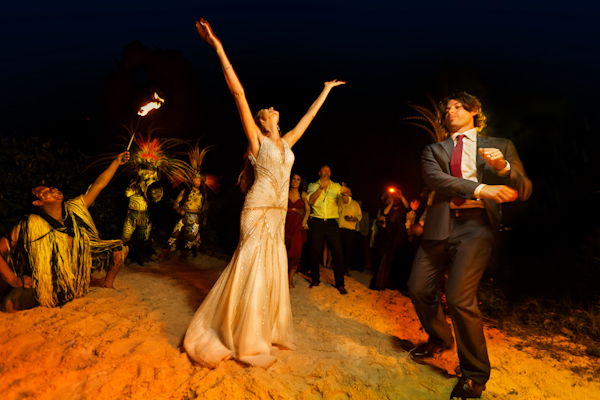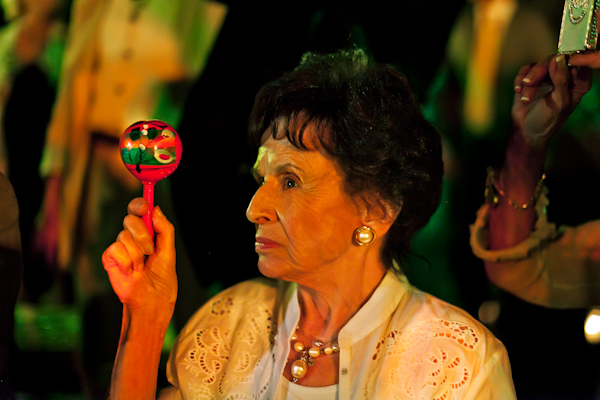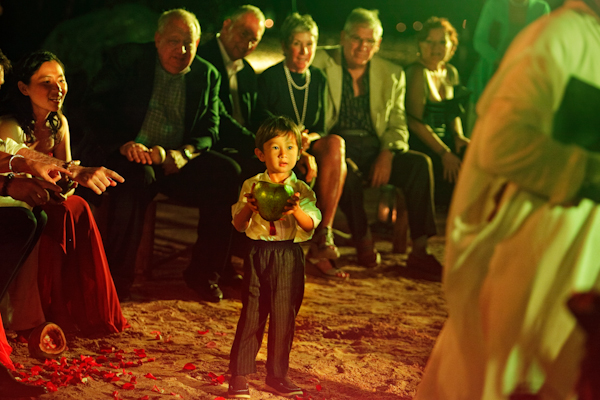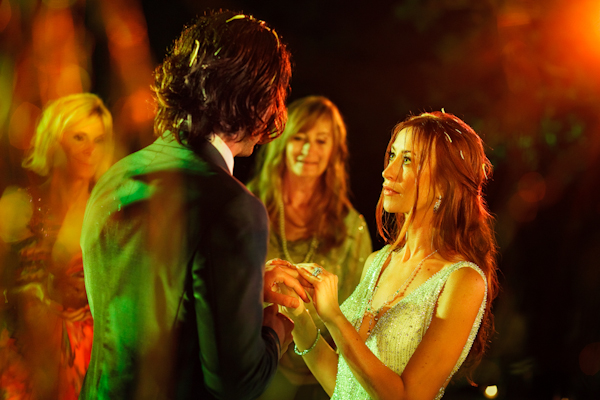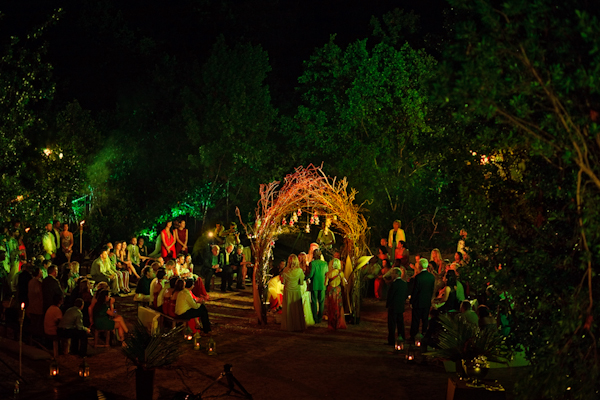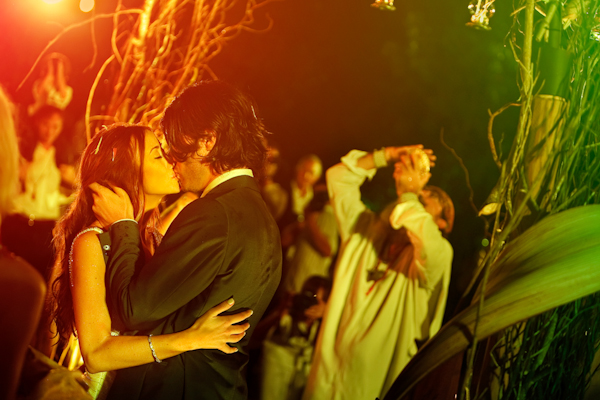 Junebug: Looking back, what are the moments, decisions or memories that you love the most about your wedding?
Shelly and Gavin: There are so many, but the most incredible moment was the ceremony. It was simply magic. Every one of our guests and family members were connected to us in a way I never thought possible. The energy and love that surrounded us was palpable and we felt completely alive and present. Because we had our ceremony at night and in the forest, the Mayan ceremony felt very spiritual. It connected us to the planet, the cosmos and to each other. Carlos and Maria, our Shamans, led us through the most beautiful and heartfelt ceremony. After that we took a journey through the forest and beach with our guests surrounded by Mayan warriors, drummers and fire dancers. At one point Gavin lifted me in the air and I felt completely elated. The happiness and love we felt was life changing. I still get goosebumps thinking about it today.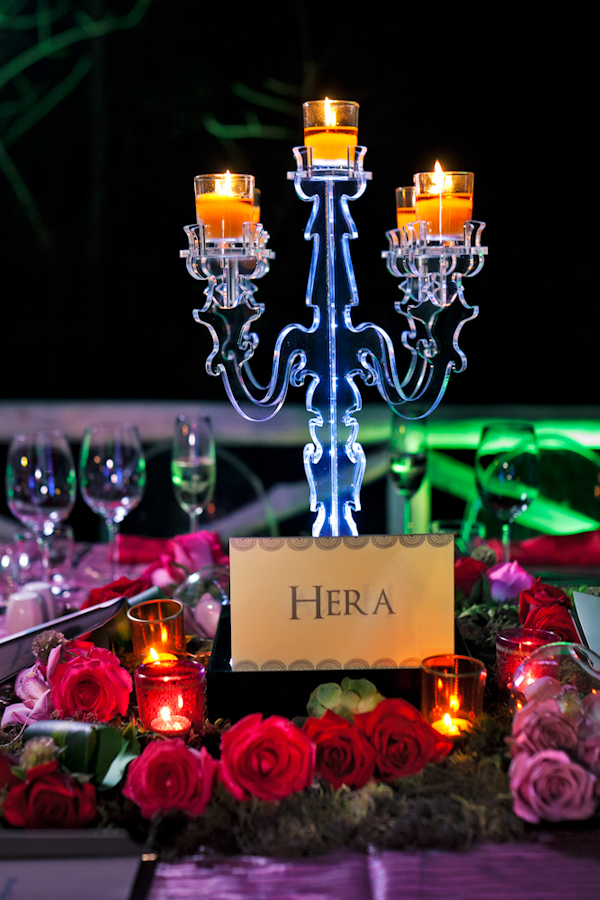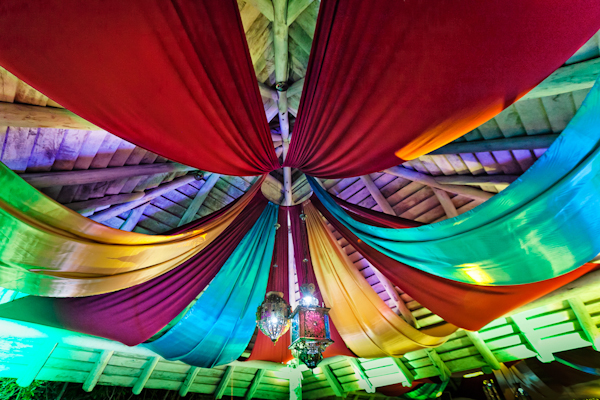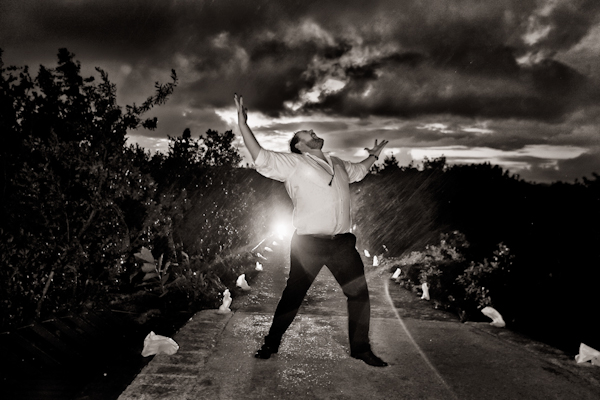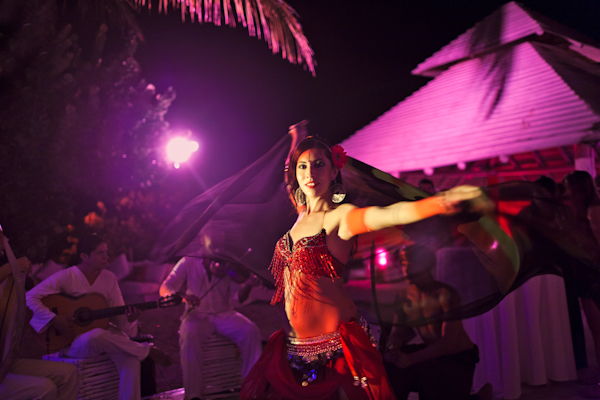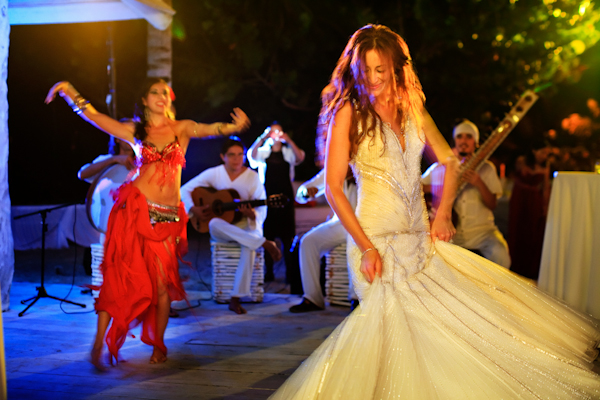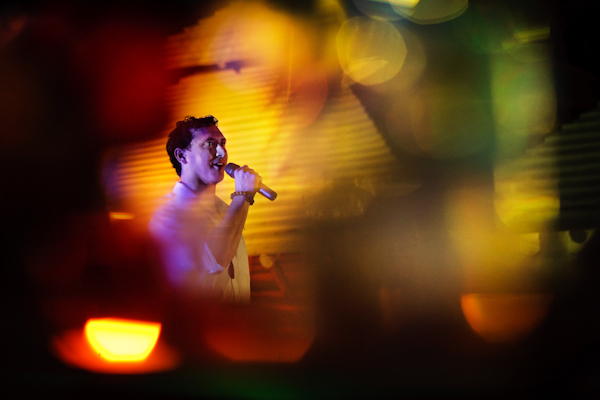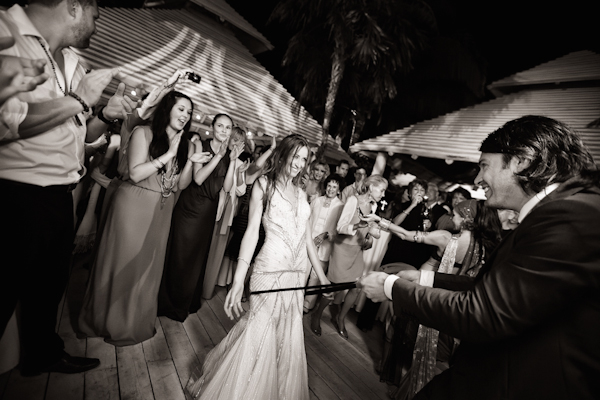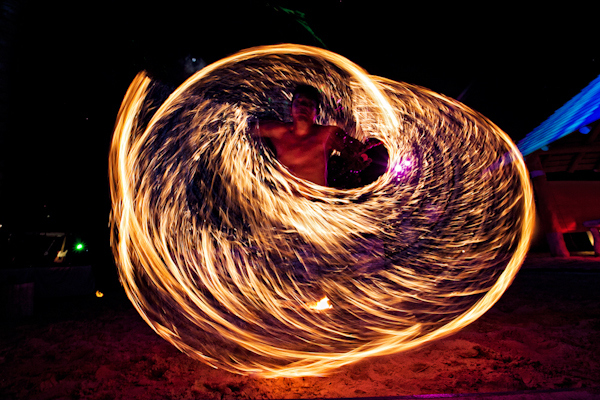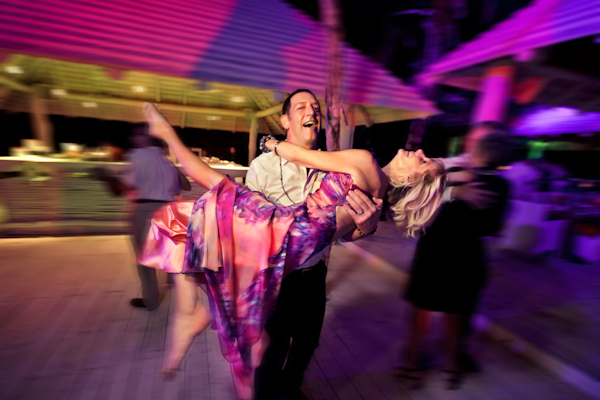 Junebug: What specifically drew you to Zasil Studio and their imagery?
Shelly and Gavin: We first came across Zasil Studios several years ago while visiting Playa del Carmen. We thought their office was an art gallery. We remembered them when it came time to hire a photograper. Zasil Studios was incredible. Vincent is so full of energy and creativity. We just loved him and his team. Our guests had so much fun posing for him and our photos speak for themselves.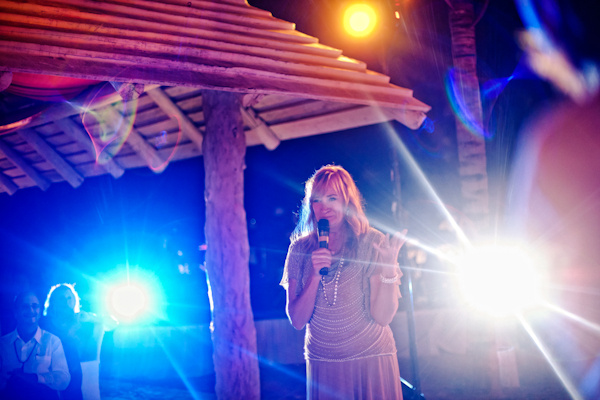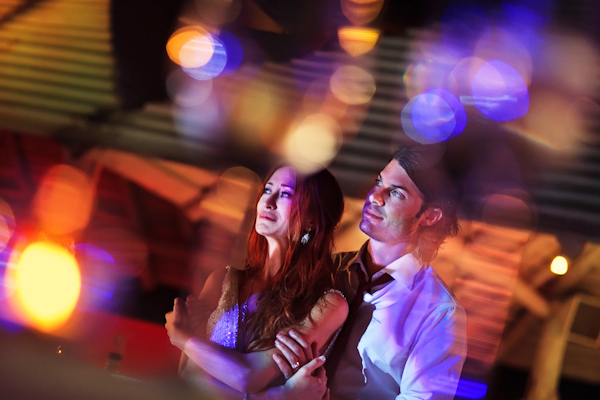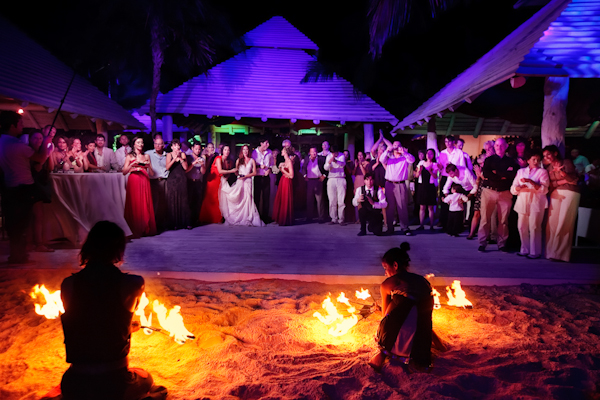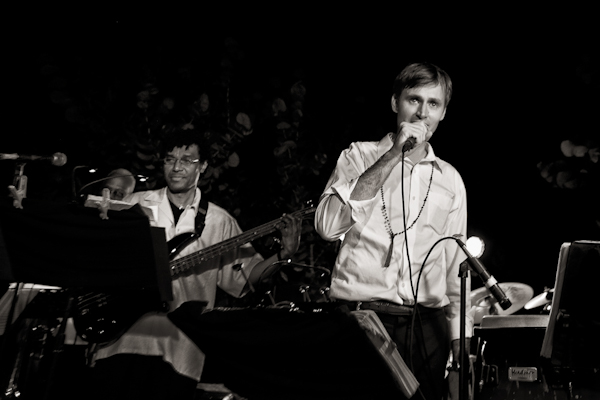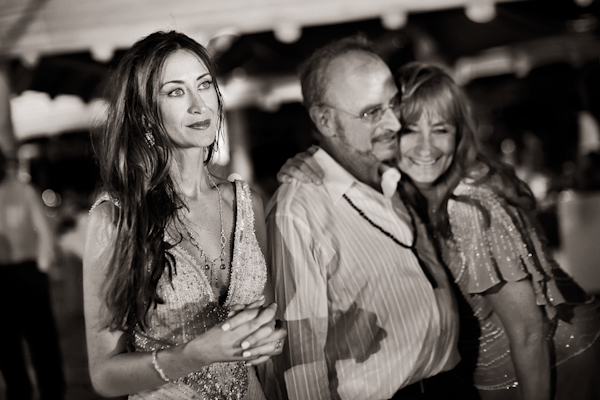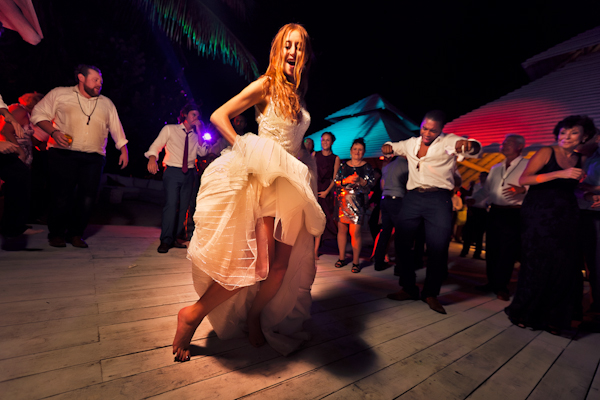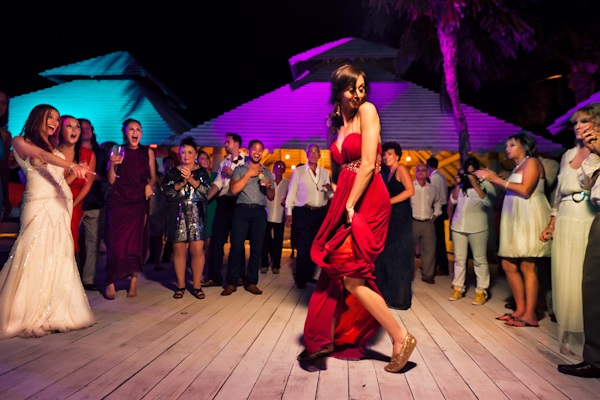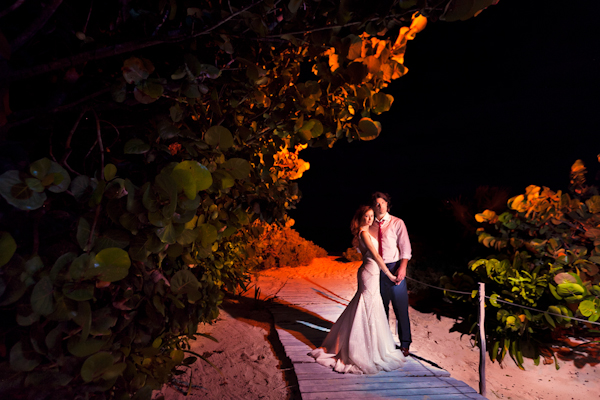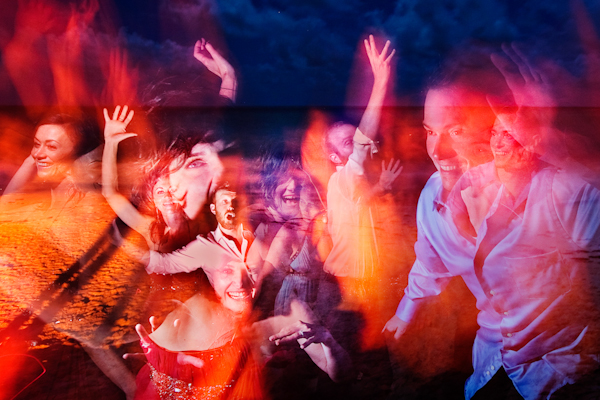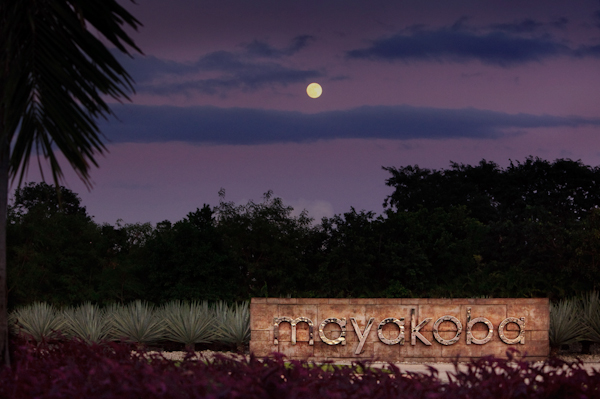 The Wedding Team:
Photographer: Zasil Studio
Event Planner: Paula Rose of PS Rose Events
Ceremony Venue: Rosewood Mayakoba
Reception Venue: MK Blue
Officiant: Carlos Zendejas
Catering: Rosewood Mayakoba
Florist: Vanessa Jaimes Florist
Wedding Dress: Stephen Yearick purchased via Mira Couture Chicago
Bridal Accessories: Jewelry: I was honored to wear beautiful diamond, emerald and ruby earrings that belonged to Ellen, Gavins Step mother who passed away a year prior. My mom and dad gifted me with a stunning vintage diamond bracelet. My very talented sister and maid of honor made me a beautiful necklace that added just a hint of color and sparkle.
Bridesmaids' Apparel & Accessories: Dresses from Bari Jay. Accessories: Rings and Earrings from an amazing designer in India who makes ruby and emerald jewelry.
Groom's Apparel & Accessories: Suit and Shirt: Giorgio Armani, Shoes by Harris, and tie by Pink.
Groomsman's Apparel & Accessories: Suits were from Bonobos and they wore locally crafted prayer beads.
Hair & Make-up: Melissa from MVP Bronze Goddess
DJ: Robbie Akbal
Live music: Arpison Music Jose Dominquez, Reggae Band/Classical Duet Aira Music ariamusiccancun.com
Decor & Ground Transportation: Raffaele of EW Cancun
Favors: Welcome beach bags with Mexican candies, sun screen, custom CD, customized flip-flops.
Rings: Custom made by Chicago Diamond Experts, Inc
Audio Video: Adam Brook of Luzite Productions
Entertainment: Olivier Bellingere of Veintevaros
Photobooth: Photo Face Booth