Tiffany and Greg are not just any newlyweds. Greg is South African wedding photographer and Junebug member Greg Lumley of Greg Lumley Photography, and Tiffany is a creative dynamo whose energy knows no bounds. We've been excited about this wedding ever since we learned it was happening, partly because we were just so happy for Greg and Tiffany, and partly because it was being photographed by another talented Junebug member and and the couple's best friend, Yvette Gilbert of Yvette Gilbert Photography. We knew that meant the photos would be incredible. Our first step was featuring the amazing personalized name cards that Tiffany and Greg made for every one of their guests over on What Junebug Loves, and today we're absolutely thrilled to get to share the whole wedding with you!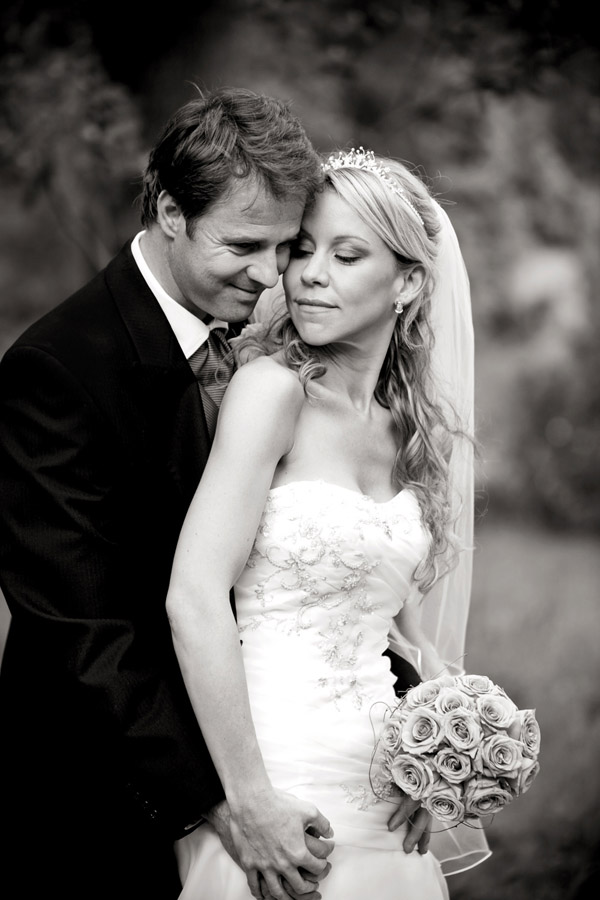 The newlyweds: Tiffany and Greg
Junebug: What were your most important goals in planning your wedding?
Tiffany: It was very important for us to keep it real. To us it was all about the people, all about the emotions and the love and creating life long memories for our friends and family. We are very social people with a great bunch of friends who know how to party, so it was a given that from the start it would be party to remember! Great music and a bar that never runs dry were priorities for us, and the outcome was incredible – we are probably one of the very few bridal couples who saw the sunrise with their guests!
Junebug: How would you describe your personal wedding style?
Tiffany: Classy, personal and intimate, with a touch of wildness.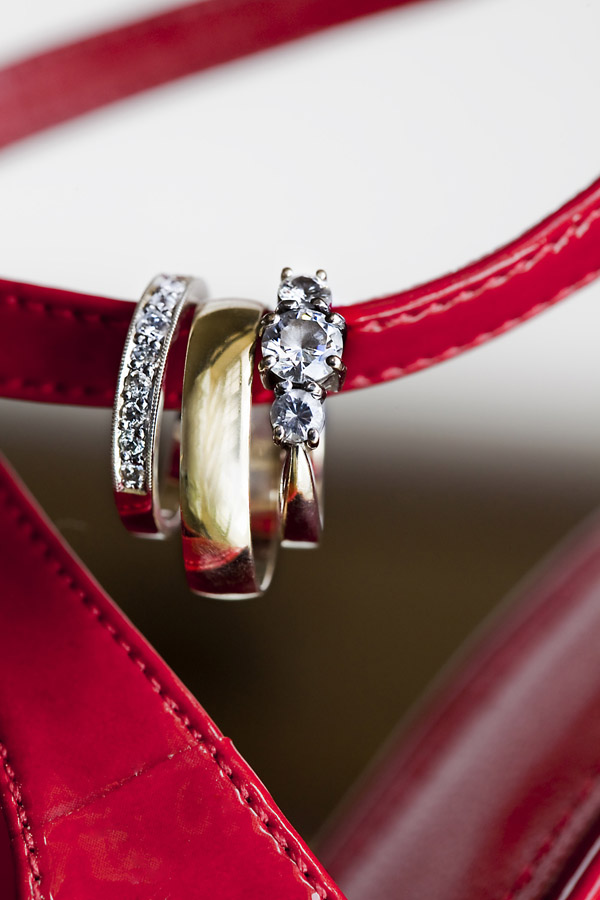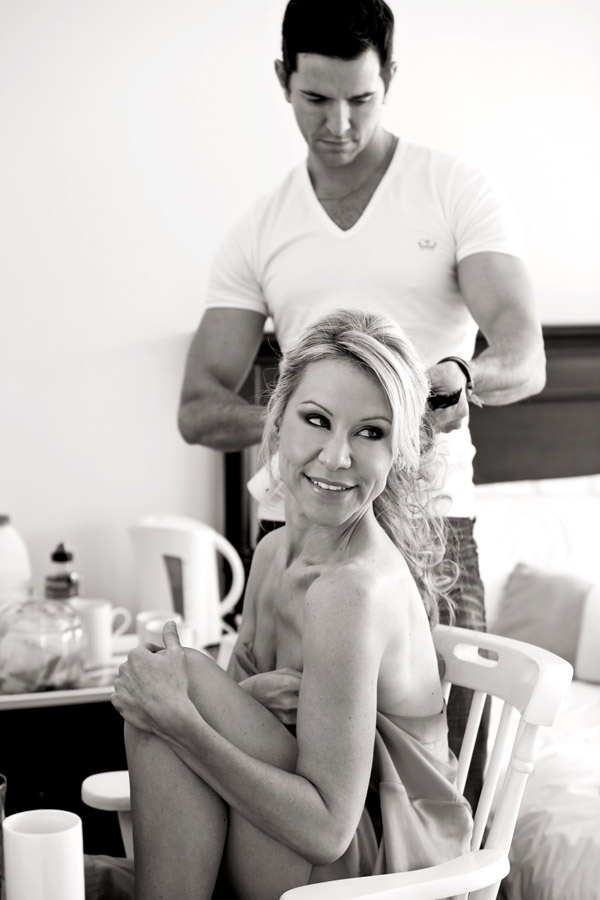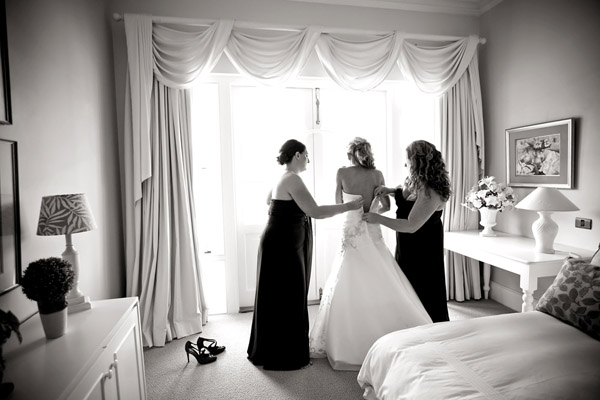 Junebug: Where did you hold your wedding and reception, and why?
Tiffany: At my parents home in Constantia. My parents own a magnificent house surrounded by mountain views and greenery and it only seemed fitting to hold it there. The homey feel of a marquee (tented) wedding in the garden was something very rare and special. Nobody else will share our venue and each guest was made to feel like they were being welcomed into our home. The atmosphere was intimate, romantic and buzzing!
Junebug: What three adjectives describe your wedding best?
Tiffany: Classy, intimate and one hell of a party!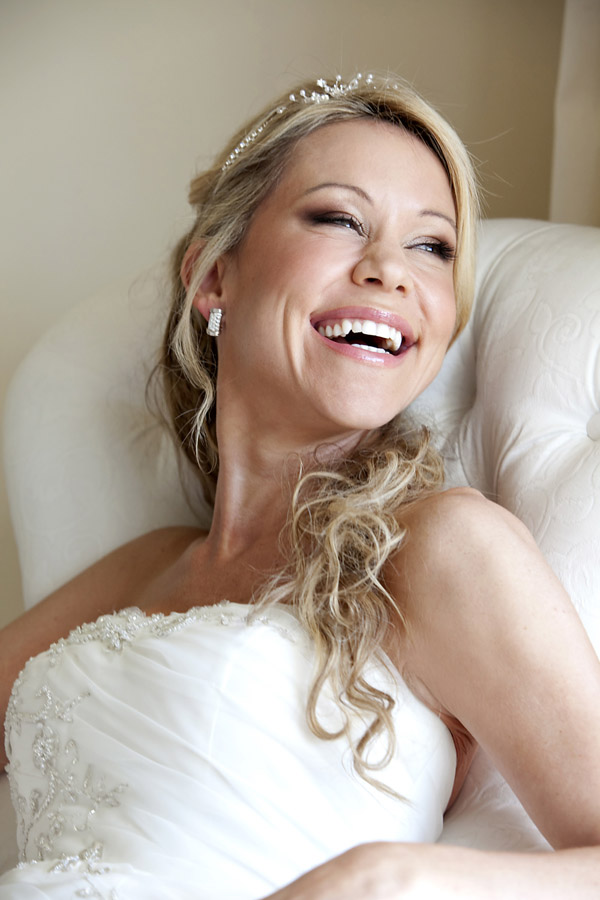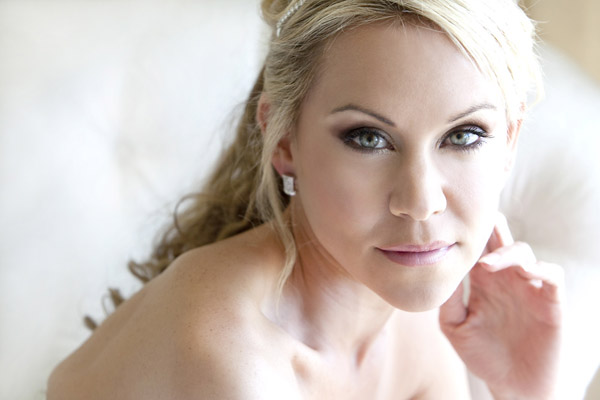 Junebug: Is there anything else you would like to share with us about your wedding, your love story or your lives?
Tiffany: While Greg and I both respect tradition hugely we wanted to break away from the norm to add some spice to the night. Our choice of music as we exited the church and entered the marquee were both pretty upbeat, and were aimed at getting the party started. Our first dance began with the very predictable and soppy Shania Twain – From This Moment On, and then broke into a Grease number. I stripped out of my wedding dress to reveal a Sandra D black wet-tight outfit and black stilettos that I had carefully hidden under my wedding dress. The guests went mental! And MY John Travolta rocked the dance floor. It was a great way to open up the celebration!
The whole wedding was a fairytale. The tiny details, the huge emotions (there was not a dry eye in the house during the speaches I'm told). Everybody had the time of their lives and we have been told by many that it was the wedding of the decade!!! Greg and I obviously think so.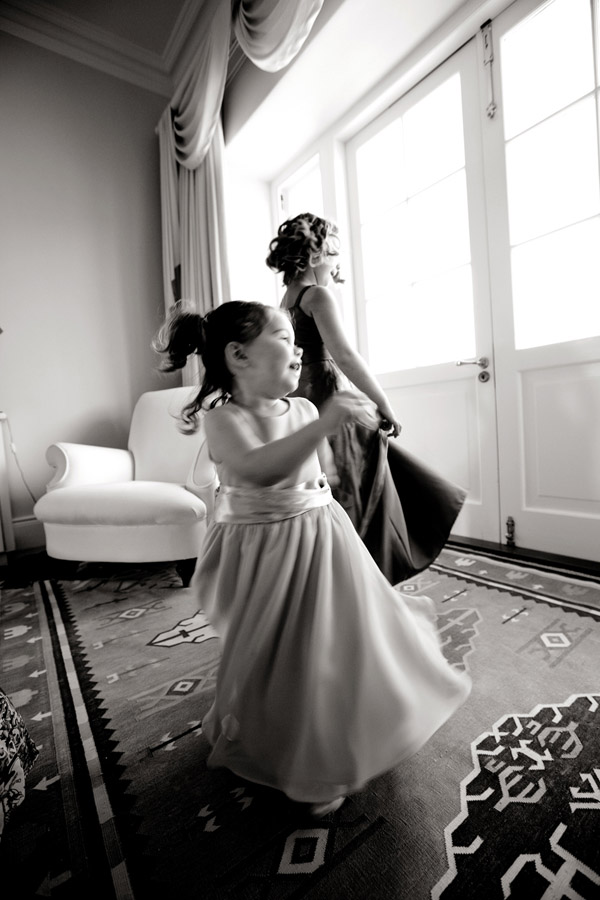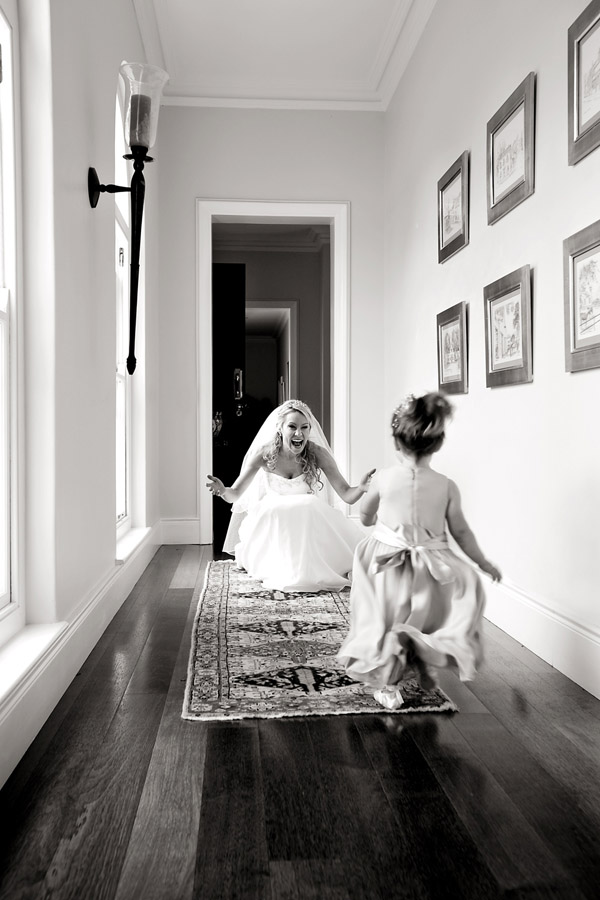 Junebug: What were you looking for in a photographer?
Greg: This choice came easy for us. We wanted someone who was easy to get along with but also excellent at what they do. Our best man's wife Yvette Gilbert (Vettie to us) is not only a sensational friend she is one kick-ass talented photographer and she has the ability put you at ease and catch you at your most beautiful!
Junebug: What specifically drew you to Yvette and her imagery?
Greg: Yvettes style is creative and far from run of the mill, I also love the way she does portraits! She did our engagement shoot and a boudoir shoot of Tiffany and did a superb job!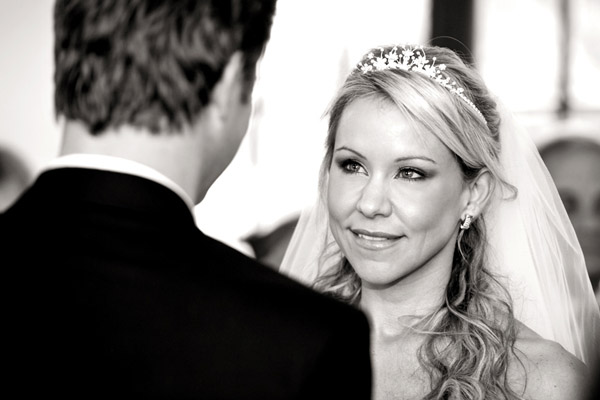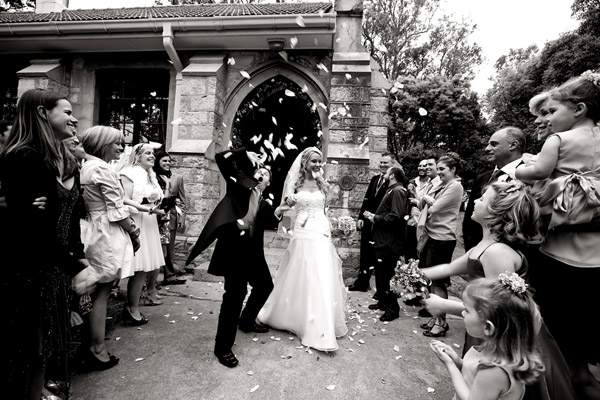 Junebug: What did you enjoy most about working with Yvette?
Greg: None of us are used to being in front of a camera, especially myself being a photographer. Yvette made us both feel comfortable, while being professional at the same time. What more could you ask for? She was also there as a friend for Tiffany, helping her through the nerves before she entered the church.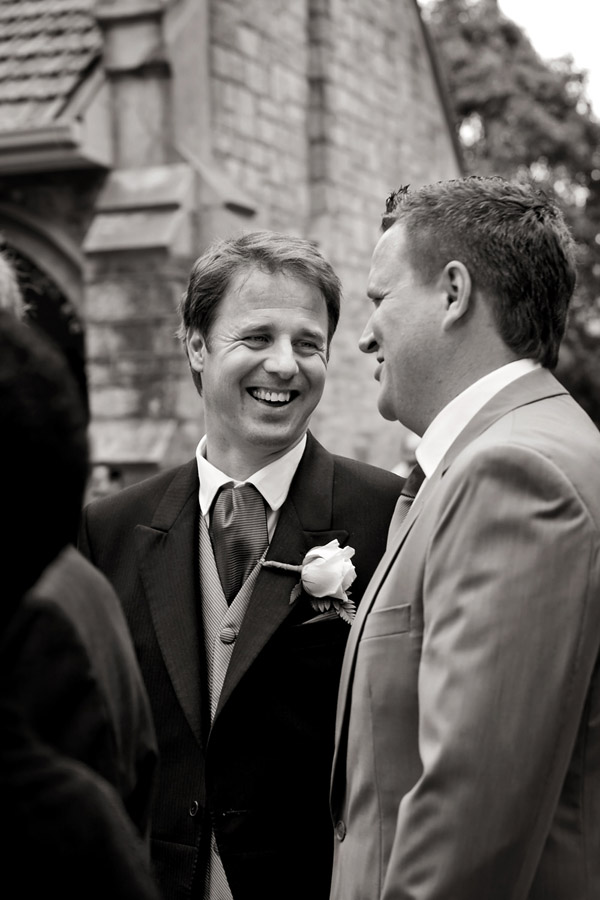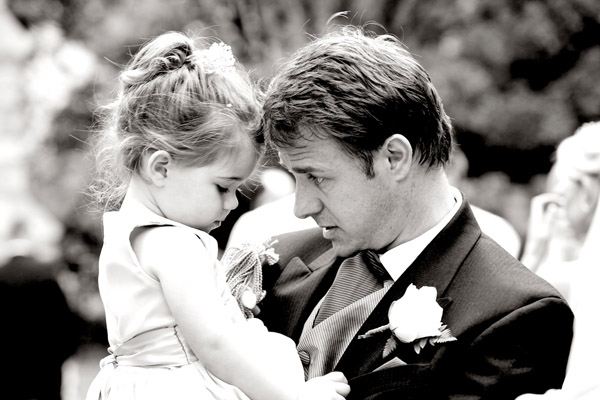 The Photographer: Yvette Gilbert Photography
Junebug: How did you approach this particular wedding and what did you most want to capture during shooting?
Yvette: Tiffany and Greg are our closest friends, my husband Duncan was Greg's best man, and Greg shot our wedding 2 years ago on 13 Dec 2008. Duncan and I were even involved in their engagement! So needless to say, this wedding was very personal to me, and even though I approach all my weddings with dedicated care and attention, the urge to do an awesome job was magnified! Also being that Greg is such a brilliant photographer, I can't say I didn't feel just a little bit of pressure! Since Greg and Tiffany are fun loving people (with hearts of gold) who know how to have a good party, my goal was to capture the love and emotion of the day, but also the crazy-fun nature of their personalities.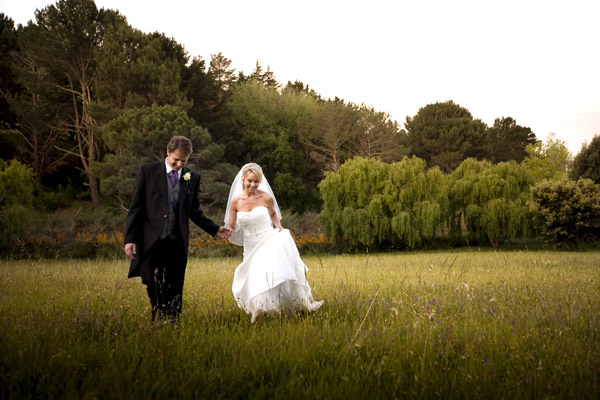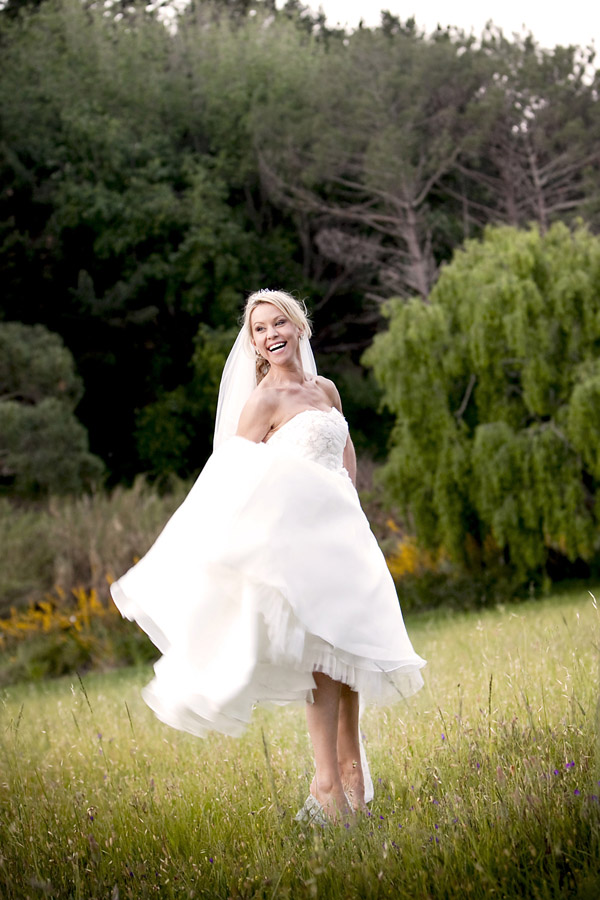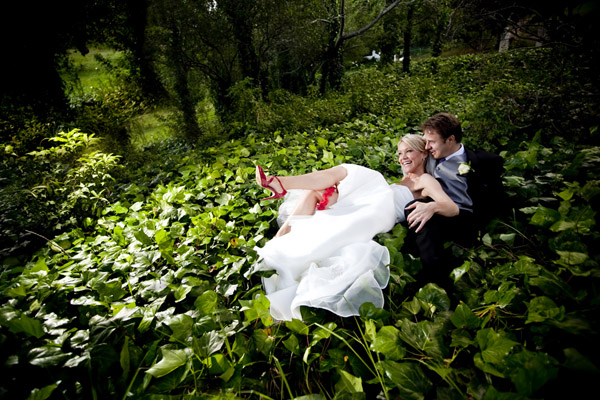 Junebug: Were there any special photographic requests from Tiffany and Greg that made this wedding especially exciting creatively or personally?
Yvette: Tiffany and Greg trusted me completely to photograph their wedding, they didn't make any special requests, they simply asked me to do what I do best. I felt truly honoured that they felt so comfortable and happy to just let me get on with it. However, they certainly made their wedding interesting. Their vows were private (whispered into each other's ears so no-one else could hear), the personalized place cards they made that doubled as name tags were incredible and everyone loved them so much that I've seen them occupy a place of pride in many guests' homes after the wedding. Their first dance was the cherry on the top, starting out with a cliché romantic song, and suddenly Tiffany stripping out of her wedding dress to reveal a skin-tight "Sandra D" outfit as they launched into a choreographed routine to You're The One That I Want from Grease! They certainly stamped their wedding with their own personalities!
Junebug: What was the most fun part of this wedding for you to photograph?
Yvette: Can I say the whole wedding? Honestly, I enjoyed every moment, but a few parts do stand out. I loved the girly pre-wedding preparations – make-up, hair, the little ones getting into their cute outfits, Tiffany getting just a tad nervous as the time drew closer, the moment I saw her in her amazing wedding gown (my friend, you looked a vision!). The ceremony, with Tiffany and Greg's little 2 year old daughter Jordan playing with her doll on Tiffany's train. The couple portraits, where they were their usual loving and crazy selves! The speeches (including my husband's which he practiced on me for days before) were so heart-felt, I had to try not to cry. Then the surprise first dance which had Tiffany's grandmother's jaw drop to the table and the whole crowd roaring!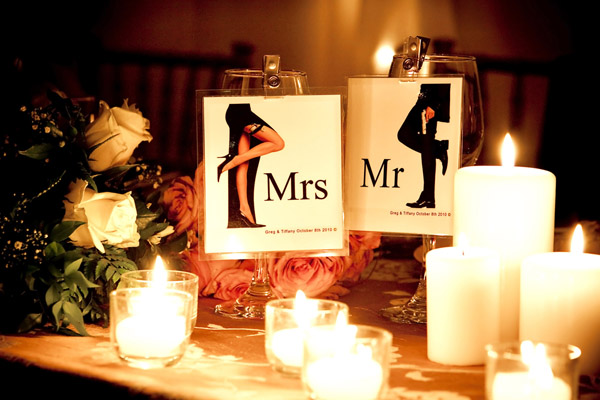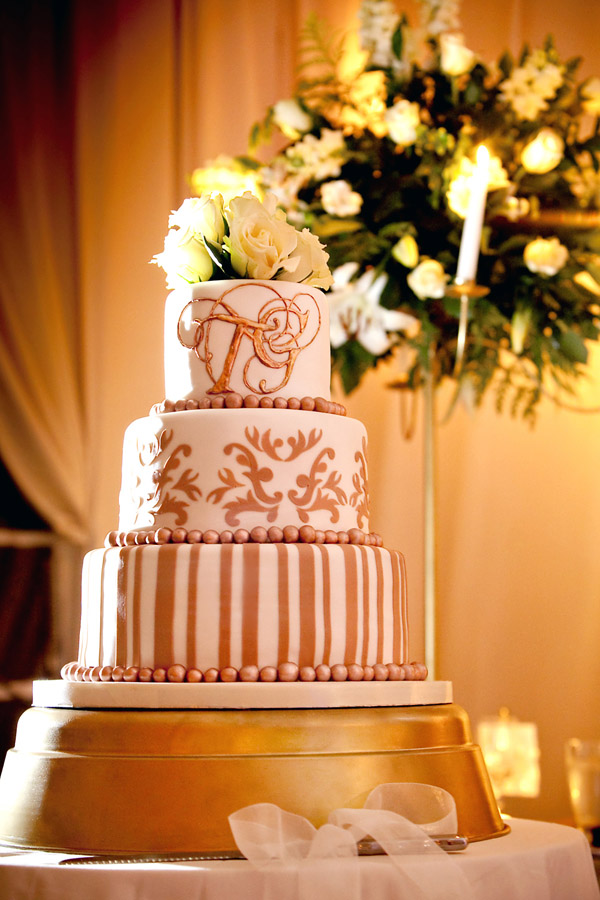 Junebug: How did the locations available to you affect the type of images you shot and how you shot them?
Yvette: Tiffany got dressed at her parents' home, which is a beautiful mansion in Constantia and a photographer's dream with loads of natural light and big rooms with white walls – perfect. Here I made use of mainly natural light. The church wasn't too bright and it was a bit of a rainy day, so some bounced flash was required there.
We went to a greenbelt area just down the road from the Stone Chapel for their couple shoot. The area had a forest, ivy on the ground and a large field, all of which we used for the shoot. There I made use of both natural light and off-camera flash.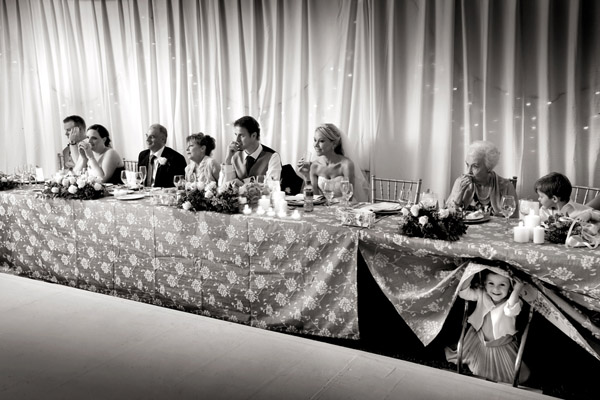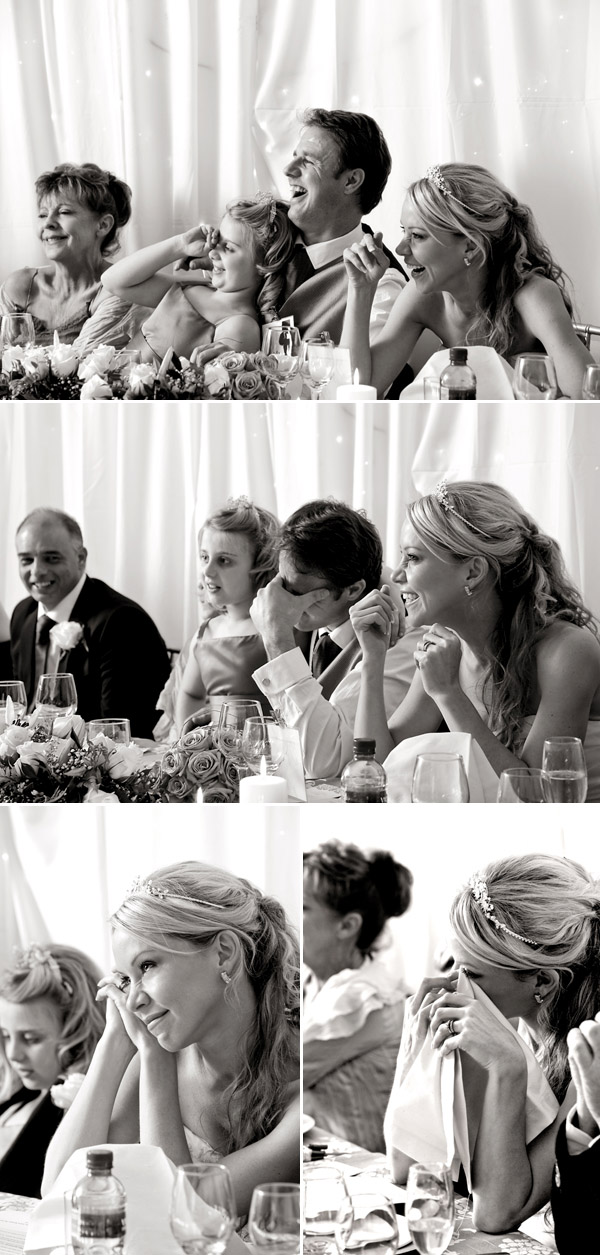 Junebug: What kind of equipment did you use while shooting this wedding?
Yvette: Canon 5D Mark II bodies, various L-glass lenses, 24 – 70, 70 – 200 IS, 100mm macro, 16 – 35mm wide angle, 580 EXII and 430EXII speedlights, Pocketwizards FlexTT5, light stands & tripod.

Thank you so much for sharing your day with us Tiffany and Greg! And thank you to Yvette for the beautiful images!
To learn about all of the wedding professionals who brought this wedding to life, be sure to visit our Real Wedding library!
To learn more about Yvette Gilbert Photography be sure to visit her website, blog and Junebug member brochure, and to find the perfect wedding photographer for your own wedding day no matter where you live, don't miss our World's Best Wedding Photographers Hotlist!