The spectacular natural landscape of Cape Town, South Africa sets the scene for today's real wedding of Nicolene and Jaco, wonderfully captured by photographer Greg Lumley. From the mountains, to the vineyards, to the beaming couple themselves, what beauty we get to see in these images!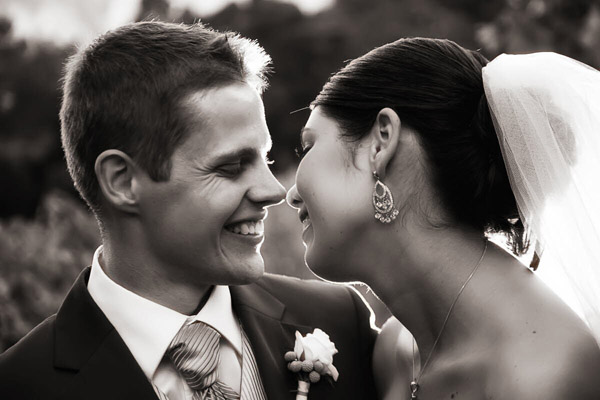 The Newlyweds – Nicolene and Jaco
Junebug: What were your most important goals in planning your wedding?
Nicolene and Jaco: Letting the day run smoothly, and making it memorable so that everyone would really enjoy themselves.
Junebug: How would you describe your personal wedding style?
Nicolene and Jaco: Relaxed, sophisticated, elegant and classic with a modern twist.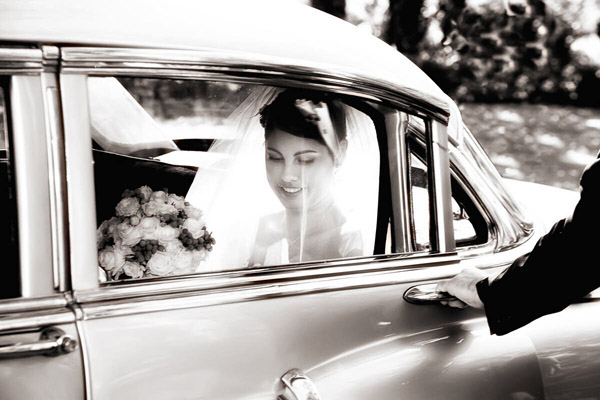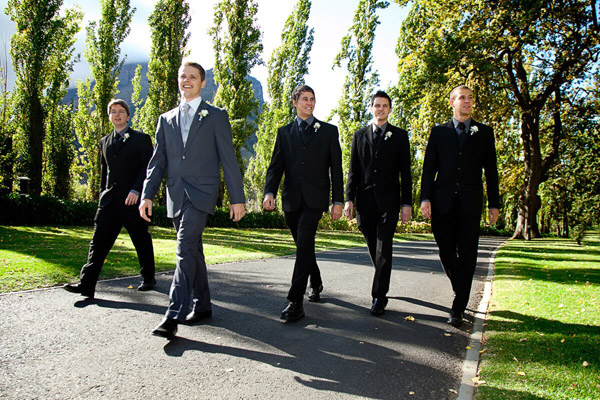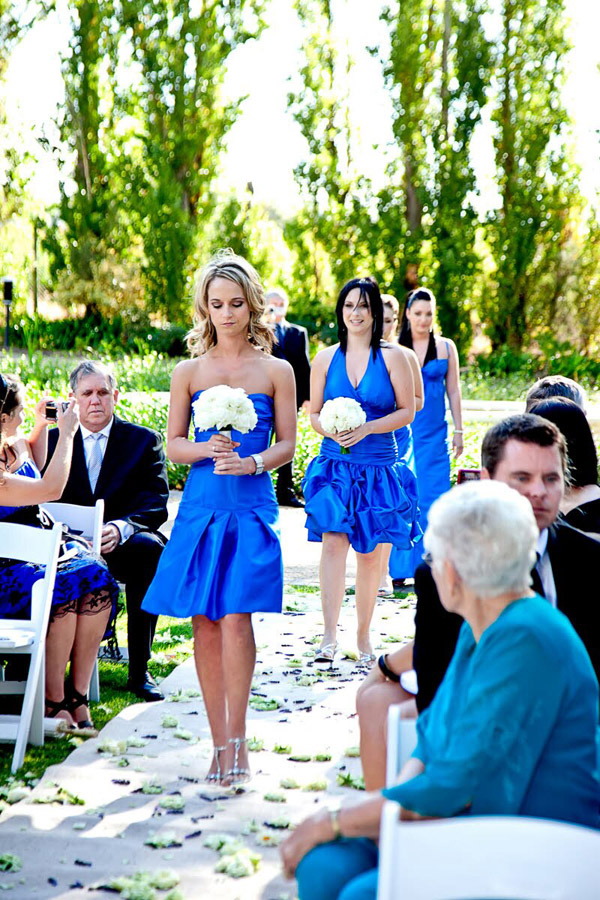 Junebug: Where did you hold your wedding and reception, and why?
Nicolene and Jaco: MolenVliet wine farm. It is absolutely stunning and a very peaceful location.
Junebug: What three adjectives describe your wedding best?
Nicolene and Jaco: Classic, elegant, vibrant.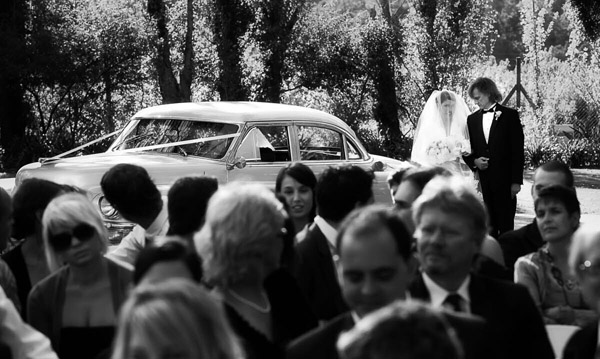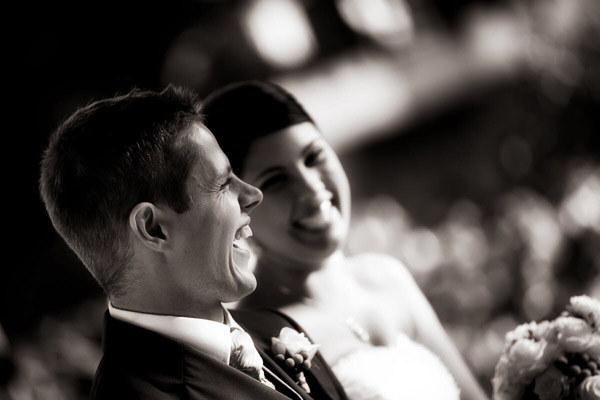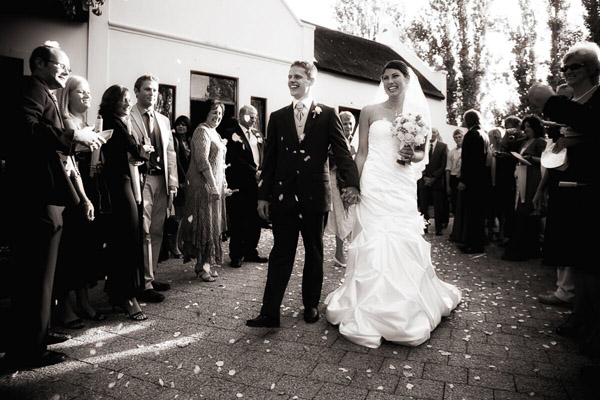 Junebug: How did the two of you meet and fall in love?
Nicolene and Jaco: When we met there was an instant connection. We were friends for about three years but everyone around us, except for us, could see that we would end up together. After we'd been going out for eighteen months we moved to Mauritius for over a year. That was where we realized that we were meant for each other, and why we wanted a beachy feel to the wedding.
Junebug: What were you looking for in a wedding photographer?
Nicolene and Jaco: Someone who was able to capture those special intimate moments, and also have an artistic flair.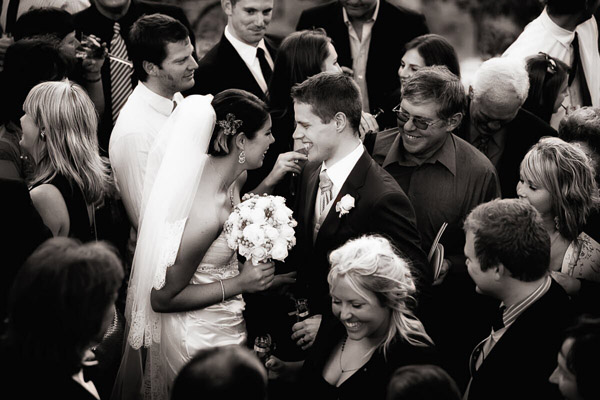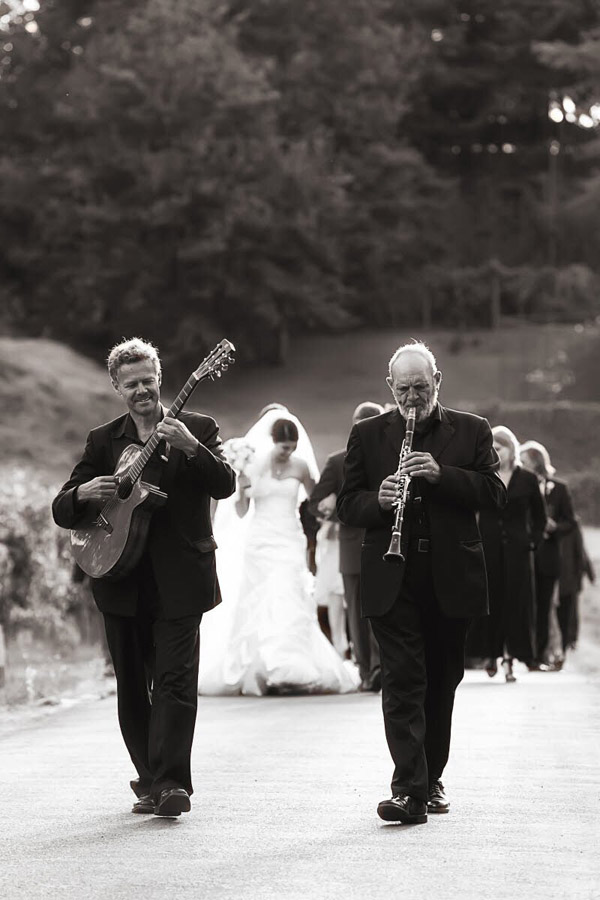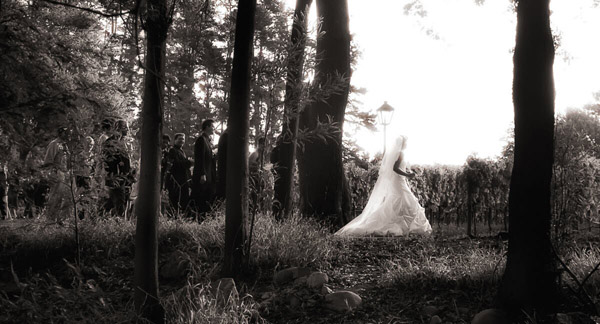 Junebug: What specifically drew you to Greg Lumley and his imagery?
Nicolene and Jaco: Greg is very creative, he has a unique style and a great personality!
Junebug: What did you enjoy most about working with Greg?
Nicolene and Jaco: He always makes you feel comfortable and he makes you laugh. We had very little time for our couple's portraits on the wedding day but Greg still managed to get great shots. He is also an expert when it comes to lighting, so that really made a big difference!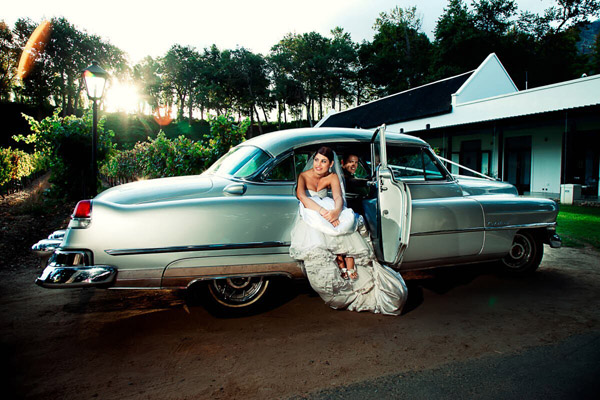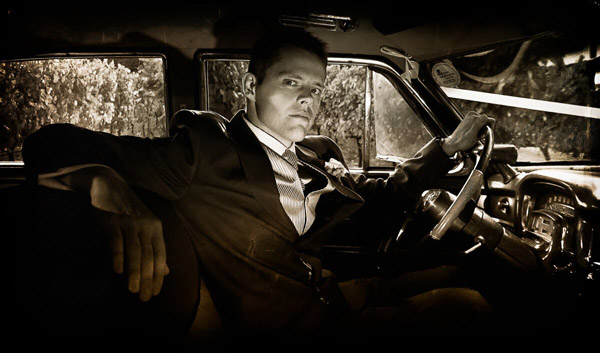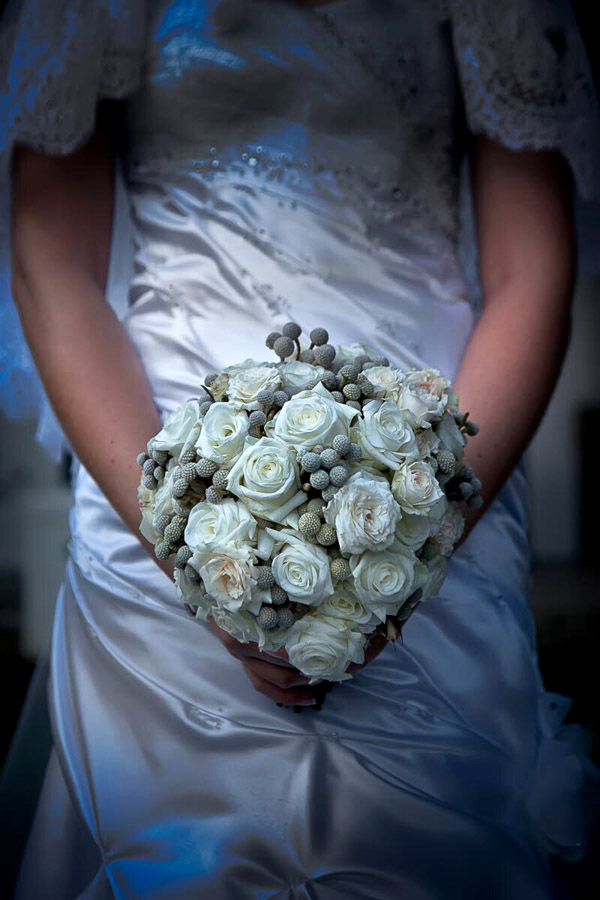 The Photographer – Greg Lumley
Junebug: How did you approach Nicolene and Jaco's wedding and what did you most want to capture during shooting?
Greg: I don't like working from a list – I feel that one can become lost trying to tick items off instead of letting the day unfold comfortably, and it's more likely to rule how I work with the couple than if I actually just interacted with them organically. Many may frown upon this system but it works very well for me. I'd done an engagement session with Jaco and Nicolene so I had a good feel for their needs, and this is how I created my "strategy". I also always make a point of taking notes when I meet a couple for the first time, figuring out what they do want vs. what they don't want, that way we can work comfortably and spontaneously together.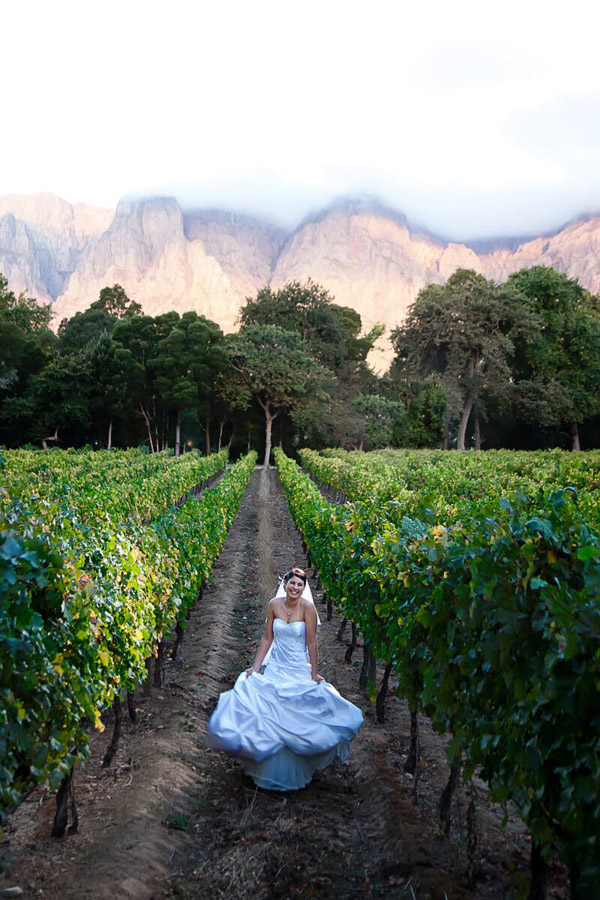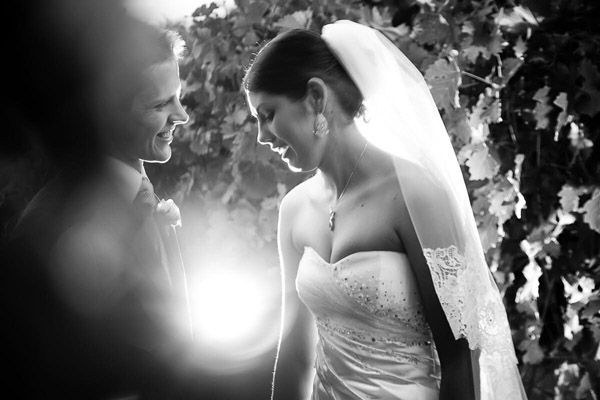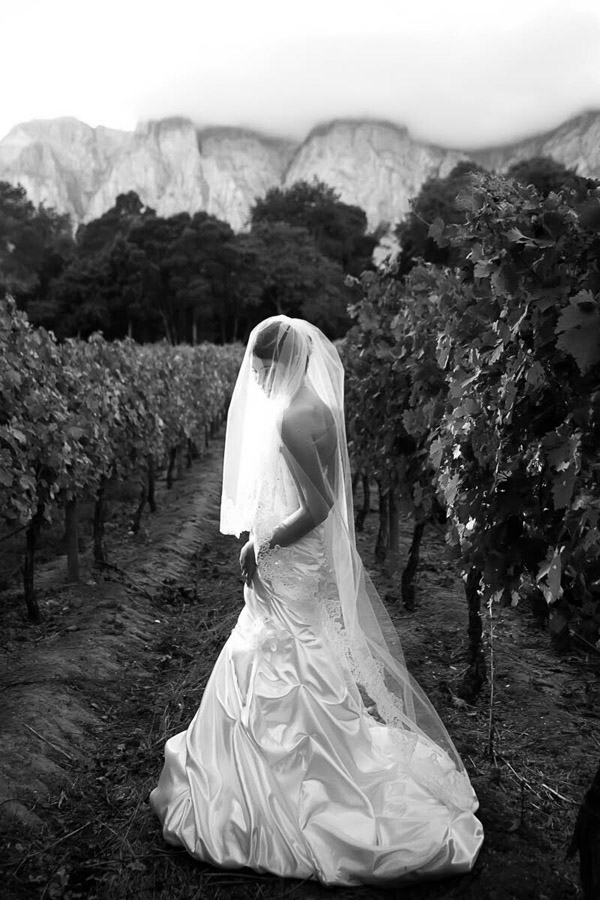 Junebug: Were there any special photographic requests from Nicolene and Jaco that made this wedding especially exciting creatively or personally?
Greg: There were no special requests – Jaco and Nicolene had given me rave reviews, commenting on my creative style and giving me an open license to shoot the way I love to. That in itself was a huge compliment.
Junebug: What was the most fun part of this wedding for you to photograph?
Greg: The energy, without a doubt. Also, everyone was relaxed, from the bridal couple to the guests. Any photographer will tell you that their "good" weddings are the ones with great energy!

Junebug: How did the locations available to you affect the type of images you shot and how you shot them?
Greg: The couple had gone to great effort to create a beautiful and memorable scene for themselves and their guests. I try to include everything I can in a creative and natural way, because I'd like them to be able to experience it all again later in their photos. More often than not I hear the happy comment "I don't even remember this" when they see their pictures for the first time.
Here in the Cape we have many vineyards, but MolenVliet is different because it's in a small "inner" valley. In the lower vineyard there is one row of grape vines leading up to a perfectly centered tree which is backed by a mountain. Stunning! It's an incredible picture all on its own, but add a bride in there and wow! There is also a section inside the reception area with checkered stairs leading up to a small room. I've used these stairs for a few shots but I always try something different rather than doing the same old thing from wedding to wedding.
Junebug: What kind of equipment did you use while shooting this wedding?
Greg: I use two Canon 5DMII's, one with a 70-200 f2.8 IS and the other with 24-105 f4 IS, and I shoot with both through most weddings. When working with the Jaco and Nicolene I added two remote flashes (Nikon sb28's with pocket wizards) because I really like being able to use them to influence or dramatize light. During the reception I use the same two flashes, and I always place them so I can get one key light and one rim light if possible. I still keep my camera flash mounted, bouncing it for fill when needed. My entire camera bag is geared toward using off-camera flash and in the boot of my car I have a few foldable soft-boxes and umbrellas in case a shot comes to mind. I'll go fetch them if the couple are keen.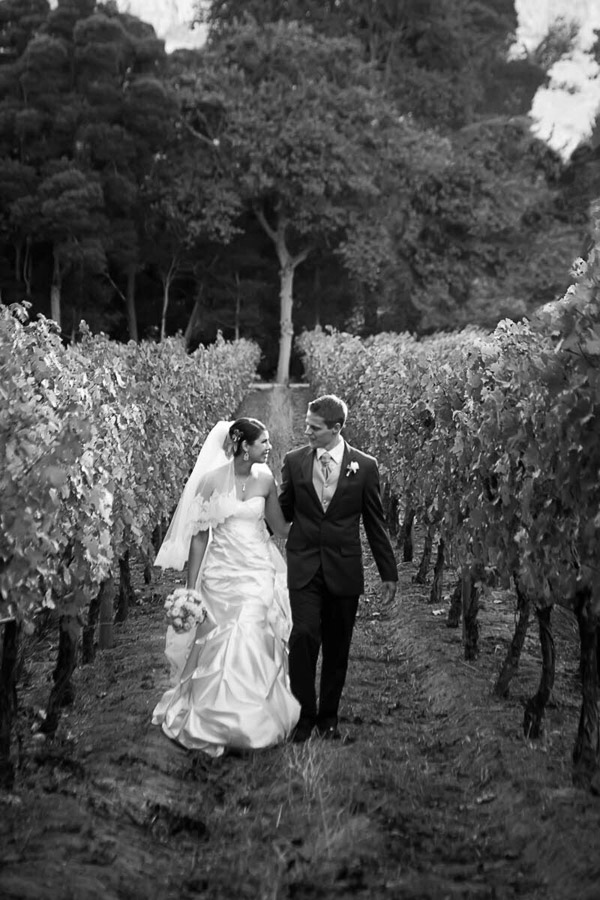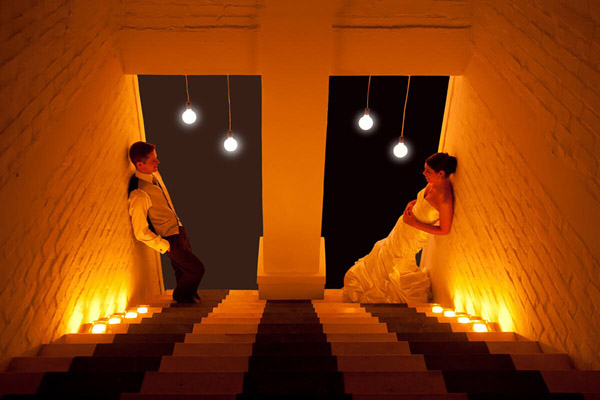 Thank you so much for sharing your wedding with us Nicolene, Jaco and Greg!
To learn about all of the wedding professionals who made this wedding come to life, be sure to visit our Real Wedding library!
To learn more about Greg Lumley and to find the perfect wedding photographer for your own wedding day, don't miss our World's Best Wedding Photographers Hotlist!