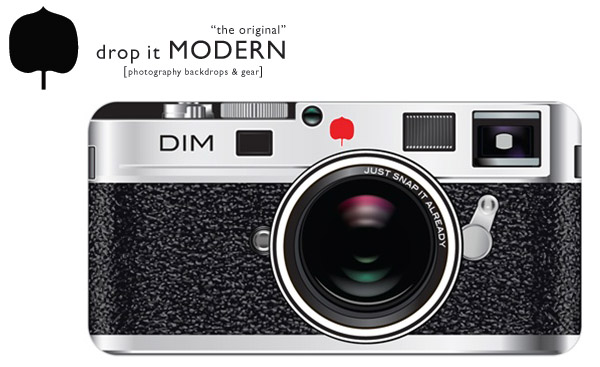 As we shared with all of you on Friday, July 1st was the 5 year anniversary of the launch of Junebug Weddings, so to celebrate this milestone and give back to all of you who've made this site and community possible, we'll be bringing you special giveaways all month long!
Today we're starting with two fantastic retro camera iPhone 4 cases generously given by our friends at drop it MODERN. If you're a professional photographer you've probably heard about or fallen in love with the amazingly beautiful backdrops that drop it MODERN has created, but recently they've also released these iPhone 4 cases that are must-haves for any photography lover. There are three different designs to choose from and they're sleek, durable and lightweight so you can use your phone with ease.
To enter to win head on over to the drop it MODERN website to take a look at all the design options, and leave us a comment here letting us know which one you'd choose and why. We'll accept entries all week long and randomly choose our two winners on Monday, July 11th. (Keep in mind that the cases fit the iPhone 4 phones purchased through AT&T carriers only).
Good luck to everyone, and be sure to pop over to What Junebug Loves to see what we're giving away there as well, and stay tuned for more from Junebug all month long. You never know what goodies we're going to surprise you with next!