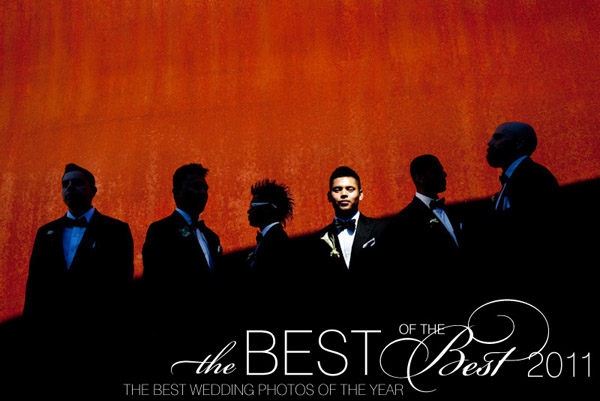 (Best of the Best 2010 winning wedding photo by John and Joseph Photography)
We love checking out all of the events happening throughout the wedding photography community, and this time we've got one of our own in the mix! Read on for a reminder about our Best of the Best 2011 Photo Collection, and to learn about the wedding photography workshops and events that our member photographers are participating in in December, January and February. Investing in your own photographic education and inspiration? What a great holiday gift to yourself!
DECEMBER 2011
December 1, 2011 | LAST CALL FOR SUBMISSIONS for Junebug's BEST OF THE BEST PHOTO COLLECTION! The deadline is 11:59 pm Pacific Time on Thursday, December 1st, 2011, so don't miss you chance to help us put together the most incredible collection of wedding photos possible. Let's show the world what this brilliant community of artists can do! Visit http://junebugweddings.com/best-of-2011 to learn more and to submit your work.
December 4 – 7, 2011 | Mato Grosso, Brazil
Vinícus Matos – Workshop do Olhar
December 6 – 7, 2011 | Denver, CO
Brett Butterstein & Huy Nguyen – The Fearless Heart Workshop
JANUARY 2012
January 5 – 6, 2012 | Cidade do Porto, Portugal
Vinícus Matos – Workshop: A Nova Fotografia de Casamento
January 9 – 13, 2012 | Astorga, Spain
Vinícus Matos – Workshop de La Mirada
January 16 – 17, 2012 | Madrid, Spain
Vinícus Matos – Taller de Dirección de Novios
January 18, 2012 | 10am – 7pm | San Luis Obispo, CA
Jeff Newsom – ULTRAMAGEDDON! Pre-register Individual or Pre-register Studio
January 30 – 31, 2012 | Phoenix, AZ
Melissa Jill – The MJ 2 Day
FEBRUARY 2012
February 16, 2012 | 6pm – 9pm | Mesa, AZ
Kimberly Jarman & Jennifer Bowen – Refocused, Beginners
February 18, 2012 | 12Noon – 9pm | Mesa, AZ
Kimberly Jarman & Jennifer Bowen – Refocused, One Day Intensive
For more information about Junebug Member Photography Workshops and Events throughout the year, be sure to check in regularly with our Workshops & Events Calendar!