If this spectacular destination real wedding doesn't make you want to go to Bali, I don't know what will! Photography by Poser Image, and love, spirit and FUN brought by couple Koca and Ari, and everyone involved.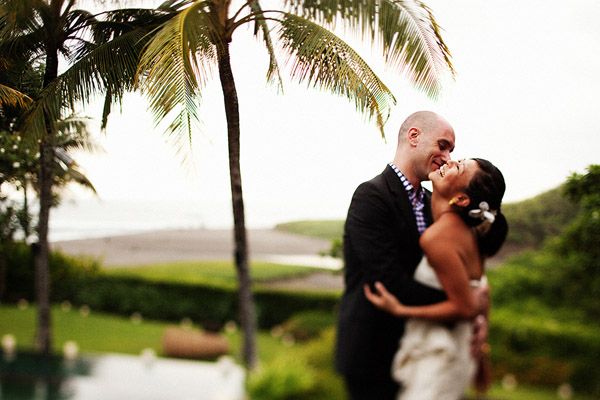 The Newlyweds: Koca and Ari
Junebug: What were your most important goals in planning your wedding?
Koca and Ari: We wanted it to represent our personalities, and most importantly provide a fun, celebratory environment for us and our guests.
Junebug: How would you describe your wedding theme and personal wedding style?
Koca and Ari: We centered the theme around owls. In ancient Greek, far eastern and Native American cultures, owls represent wisdom and loyalty and they have great intuition. Owls are also at home in the night. Our dear friend and talented artist, Alice, helped create owl characters to represent day owl and night owl which we carried throughout the wedding.
The wedding ceremony was extremely personal with Chinese and Jewish elements, fun anecdotes, personal rituals (we had a groomsmen and a bridesmaid warm our rings with a blessing before we put them on), and meaningful readings.
The reception was all centered around owls, lots of color, fun and celebration. We had candles everywhere, an antique typewriter labeled with the instruction push my buttons', fans at ceremony saying youre hot, use me, table seating designated by breakfast cereals (Special K, Lucky Charms, Trix, Cocoa Puffs, Honey Smacks, Fruit Loops…), owl candles, cakes, cookies and figurines, sarongs and beach bag gifts as favors, instant photos, scrapbooks


Junebug: What made you choose Bali as your destination wedding location?
Koca and Ari: Look around – there are equal parts beauty, spirituality, and fun! The grand entrance of Villa Melissa with its beautiful walkway, arches, and ocean drew us in. We loved the idea of juxtaposing the grand entrance of the ocean for the ceremony with the intimate, lush, green setting of Villa Mary for the reception.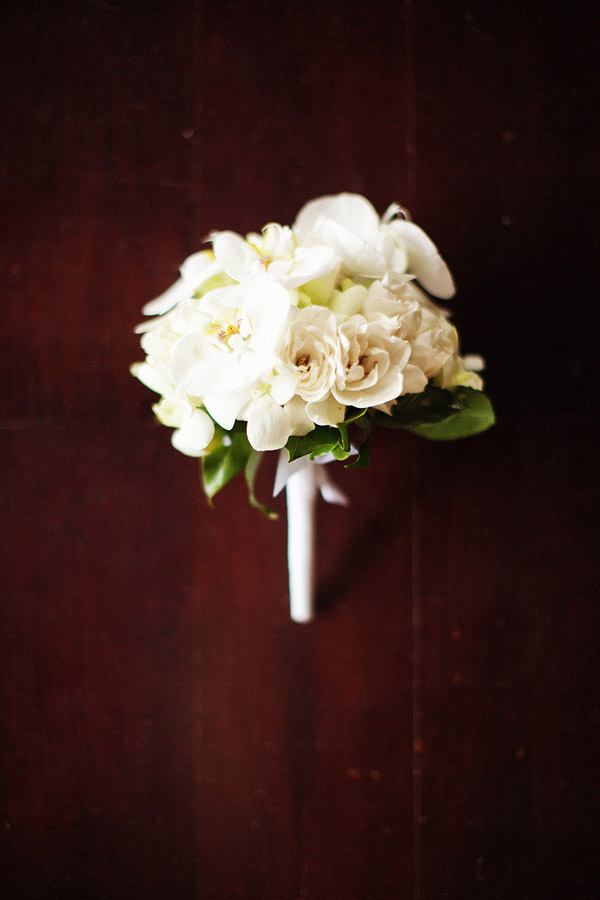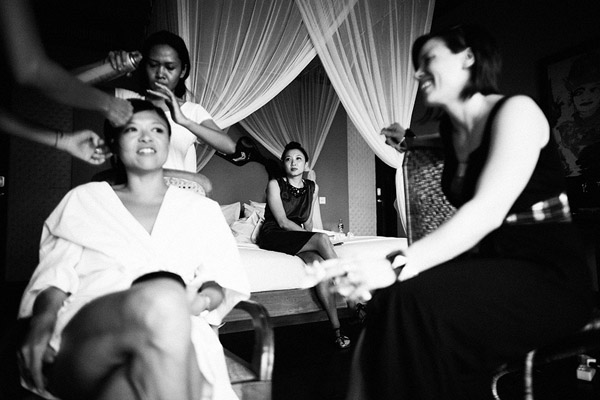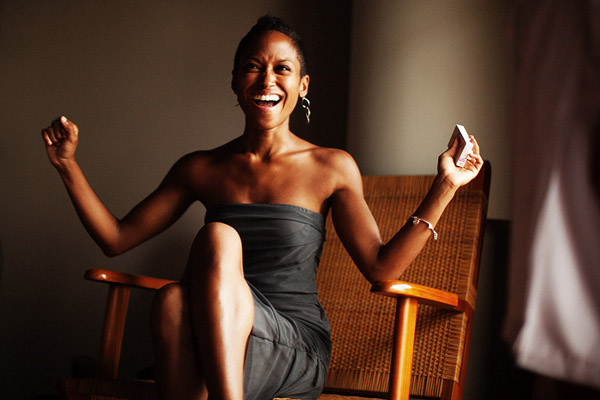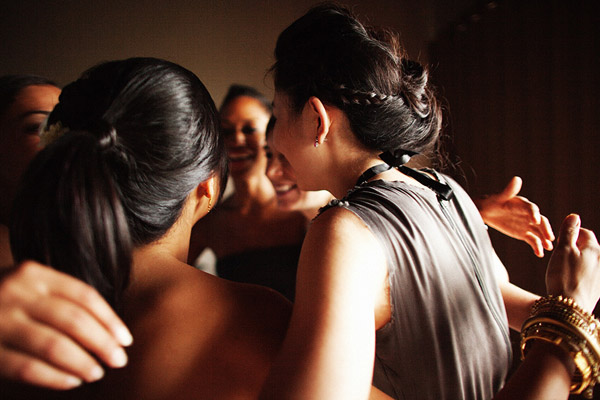 Junebug: Looking back, what are some of your favorite moments from the day?
Koca and Ari: We loved dancing into the reception with wedding party and making everyone get up and dance before dinner, and the speeches and open toasts showed such true love coming from everyone.
Junebug: What was the most unique thing about your wedding?
Koca and Ari: 24 hours later, we were still dancing. Our photographer named our wedding the '72-Hour Wedding.'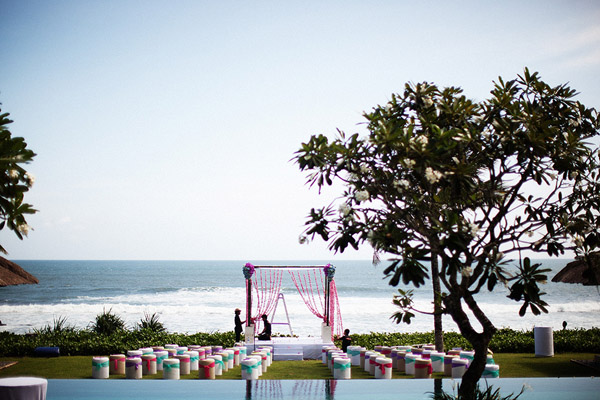 Junebug: What were you looking for in a photographer?
Koca and Ari: To be honest, we didn't really think of a photographer until close to the wedding. I didn't think much about it before because wedding photography all looked pretty much the same to me – standard and boring. My girlfriend, one of the bridesmaids, sent me a link to a wedding photographer from Australia one day and I was blown away by the style of photography which had photojournalistic qualities. I contacted the photographer on a whim to see if he was available. He was not. I followed his blog and a few days later he mentioned another photographer who had influenced him. And I looked him up and contacted him. His initial response was that he was booked already for another wedding (duh, my wedding was 3 weeks away). But after a few convincing emails, he agreed to join us.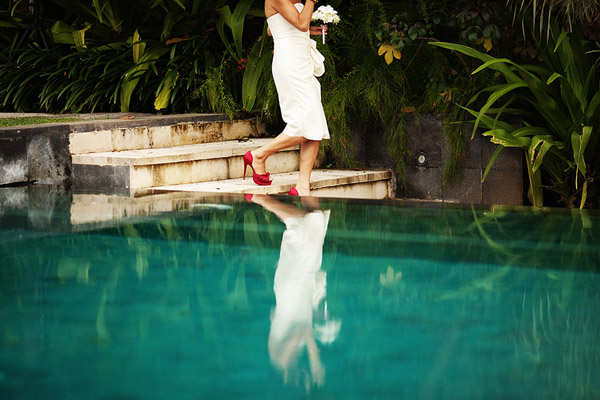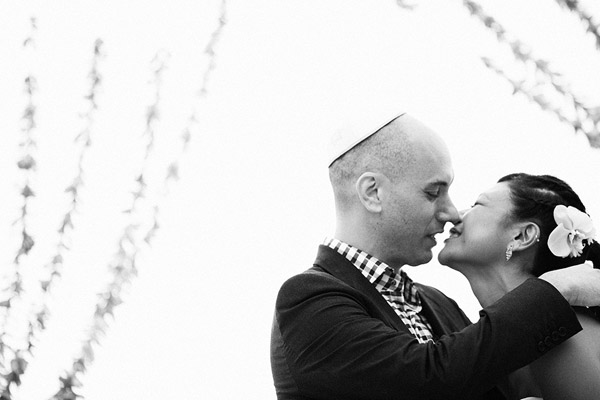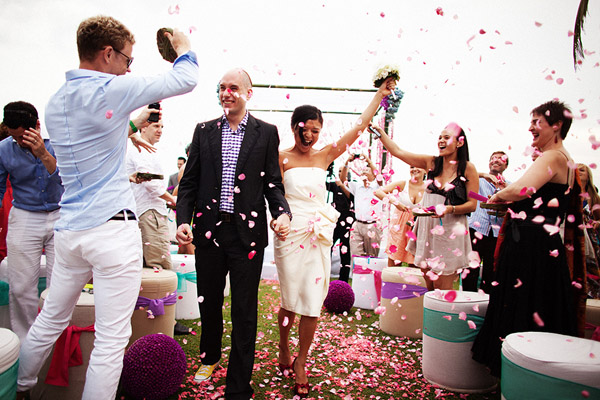 Junebug: What specifically drew you to to Erik Clausen and his imagery?
Koca and Ari: I loved the photojournalist quality and story telling style of his photography. The shots were unusual, unique and definitely candid.
Junebug: What did you enjoy most about working with Erik?
Koca and Ari: He was so easygoing, sincere, and was there to do a good job and create something he was proud of. And that really showed. Choosing him was one of the best decisions we made for the wedding. Everytime we look at the photos it takes us right back to Bali.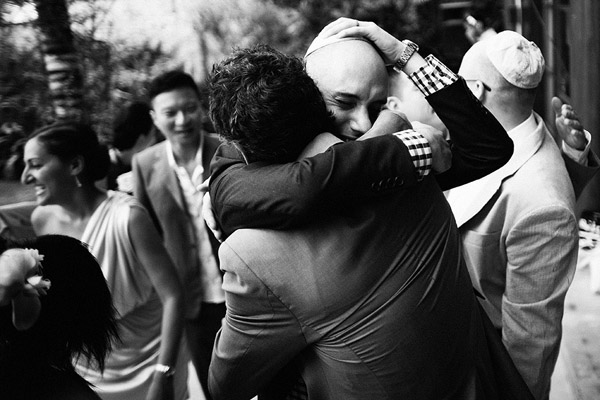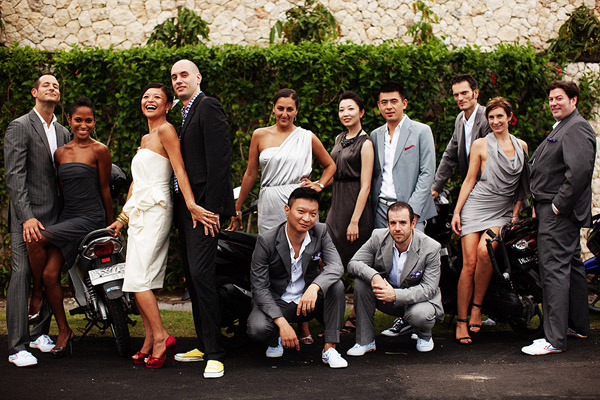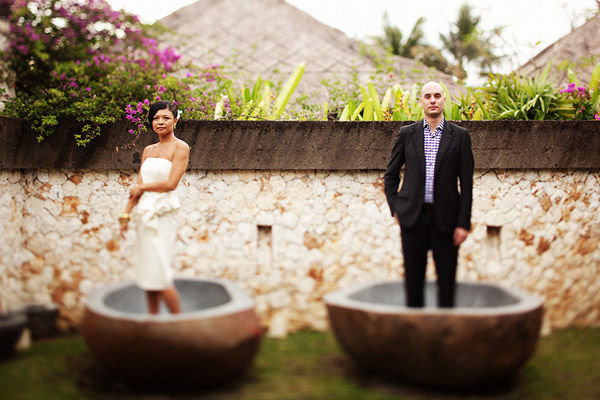 The Photographer: Erik Clausen of Poser Image
Junebug: How did you approach this particular wedding and what did you most want to capture during shooting?
Erik: I always simply attempt to tell the story as it unfolds. To let each wedding tell it's own story so to speak. Ari and Koca's wedding was unique to be sure. While the ceremony was only on one day, the celebration took place over most of three days…and then some. I hope that came across in the images.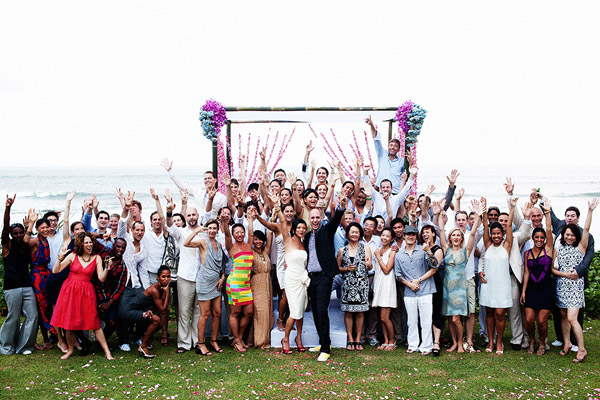 Junebug: Were there any special photographic requests from the couple that made this wedding especially exciting creatively or personally?
Erik: No. Ari and Koca wanted me to just do what I do. I definitely felt that they trusted me totally.
Junebug: What was the most fun part of this wedding for you to photograph?
Erik: The day after the wedding was the best part for me. At that point, having me with my camera around everyone there was no problem, in fact it had become "normal" I believe. I was extremely at ease and definitely got some of my favorite frames then.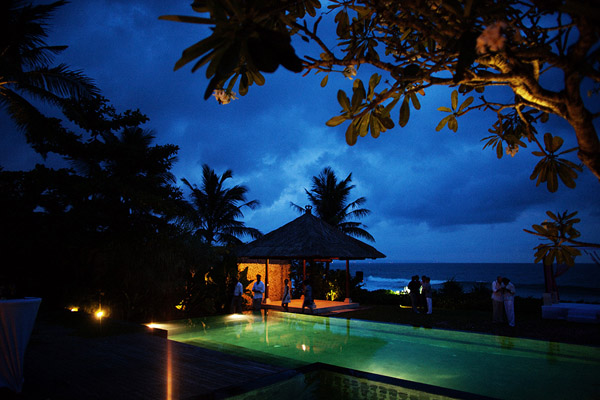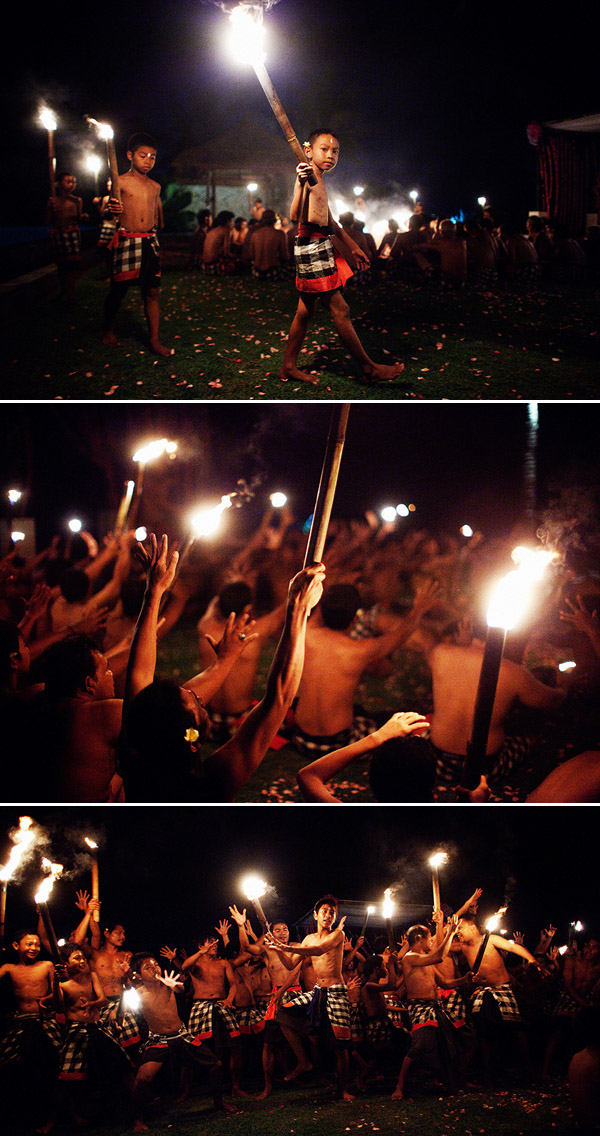 Junebug: How did the locations available to you affect the type of images you shot and how you shot them?
Erik: The location and light have a lot to do with the overall feel of the imagery, but the impact of the photos lies in the authenticity of the connection between the subjects. That said, Bali is awesome! I highly recommend Bali for a wedding.
Junebug: What kind of equipment did you use while shooting this wedding?
Erik: I shoot with 2 Canon 5DMKII's and a lineup of Canon Prime L lenses (24, 35, 50, 45 t/s and 135), that's about it.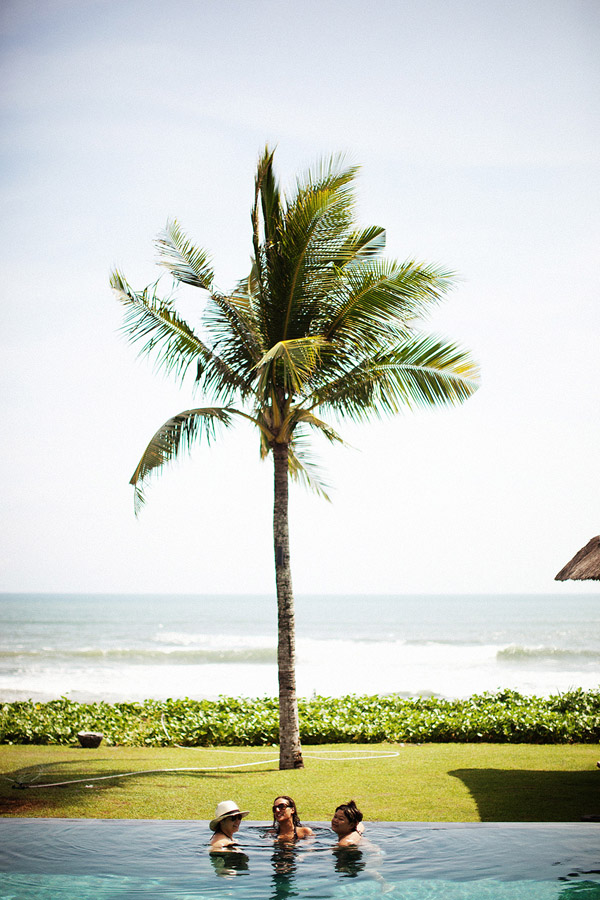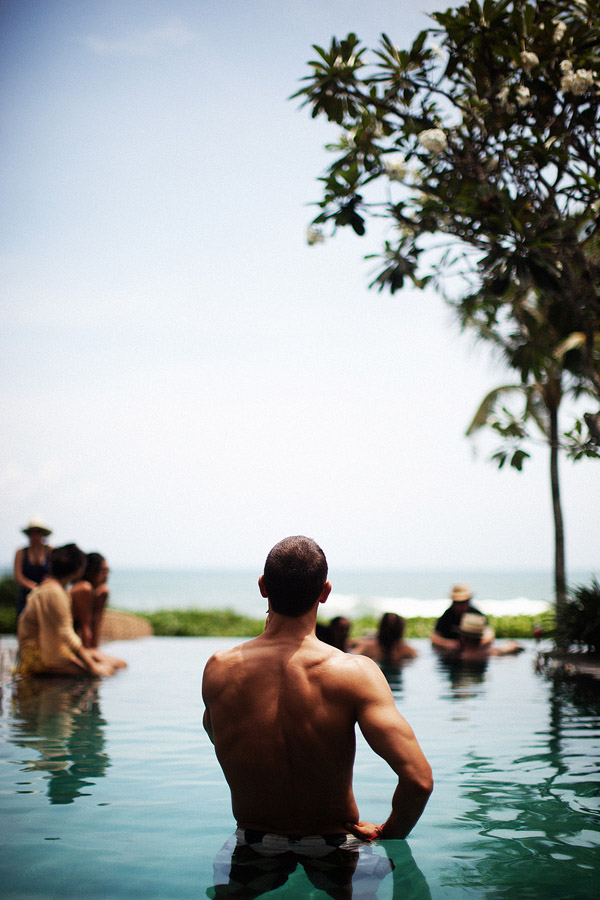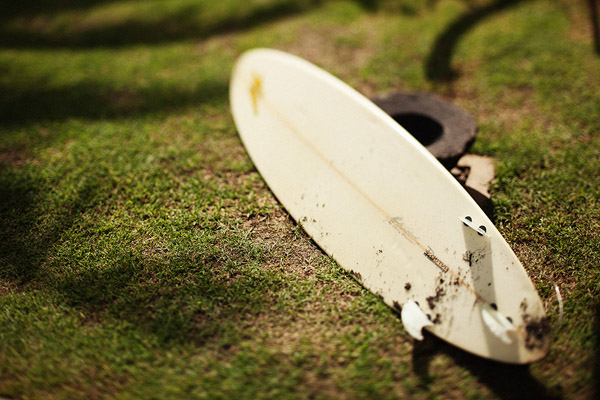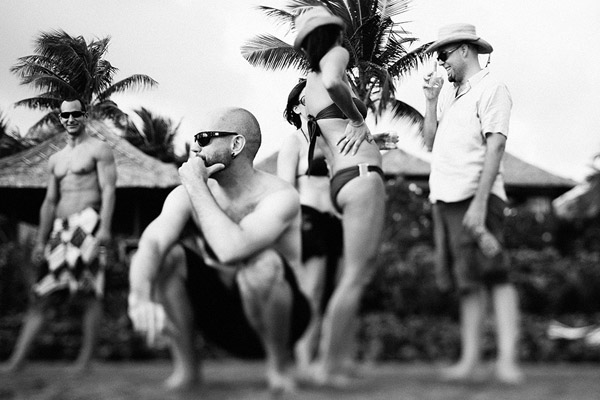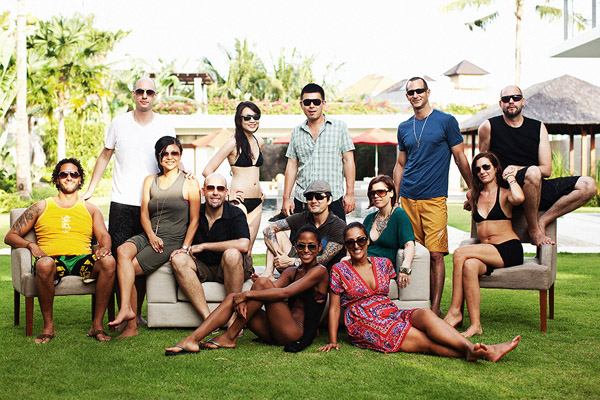 Thank you so much Koca and Ari! And much gratitude to Erik Clausen and Event Producers Balistarz for sharing your beautiful work with us!
To learn about all of the wedding professionals who brought this wedding to life, be sure to visit our Real Wedding library!
To learn more about Poser Image be sure to visit his website, blog and Junebug member brochure, and to find the perfect wedding photographer for your own wedding day no matter where you live, don't miss our World's Best Wedding Photographers Hotlist!