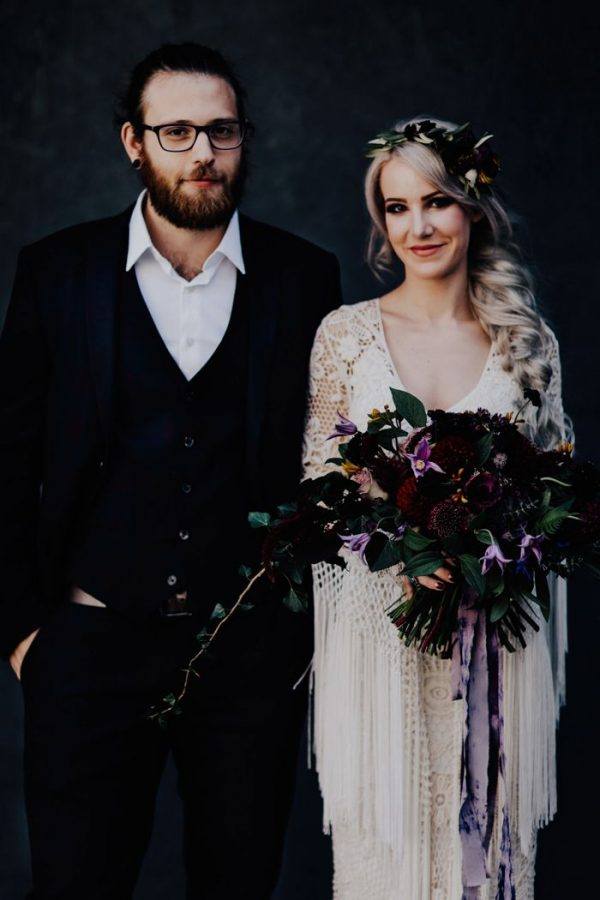 This wedding's stunning macramé gown, charming animal skull décor, and deep burgundy tones are sure to inspire all the boho lovers out there! Sasha and Corey placed authenticity and beauty at the forefront of their wedding planning process, and their mindfulness certainly showed in the results. Sasha's love for motifs like astrological elements, crystals, and fringe details was incorporated beautifully in their Strongwater Columbus, Ohio venue by their event stylist, Auburn + Ivory, and florist, Bear Roots Floral. We can't get enough of the gorgeous images that Addison Jones Photography captured of Sasha and Corey's wedding, including their couple portraits among Strongwater's industrial scenes.
The Couple:
Sasha and Corey
The Wedding:
Strongwater Food & Spirits, Columbus, Ohio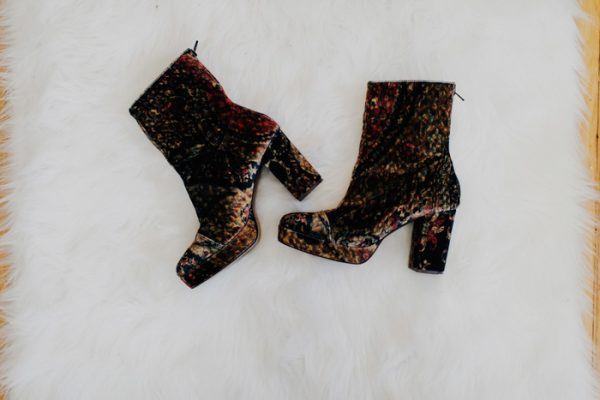 The wedding ceremony programs were my favorite detail. They featured a drawing of our wedding done by my younger brother the first time he met Corey. It was jumping the gun a little to think we would be getting married at that point in our relationship, but my brother was 5 when he drew the picture, so that was how dating worked in his mind!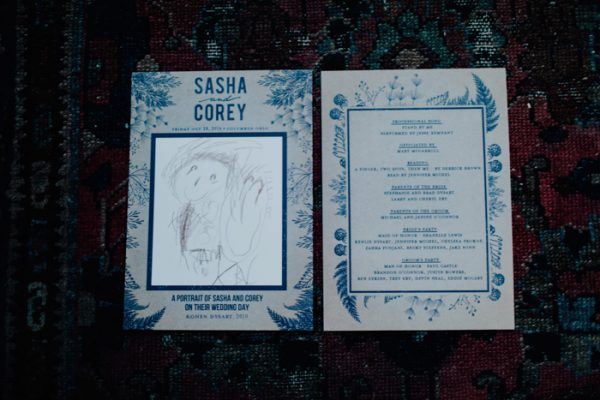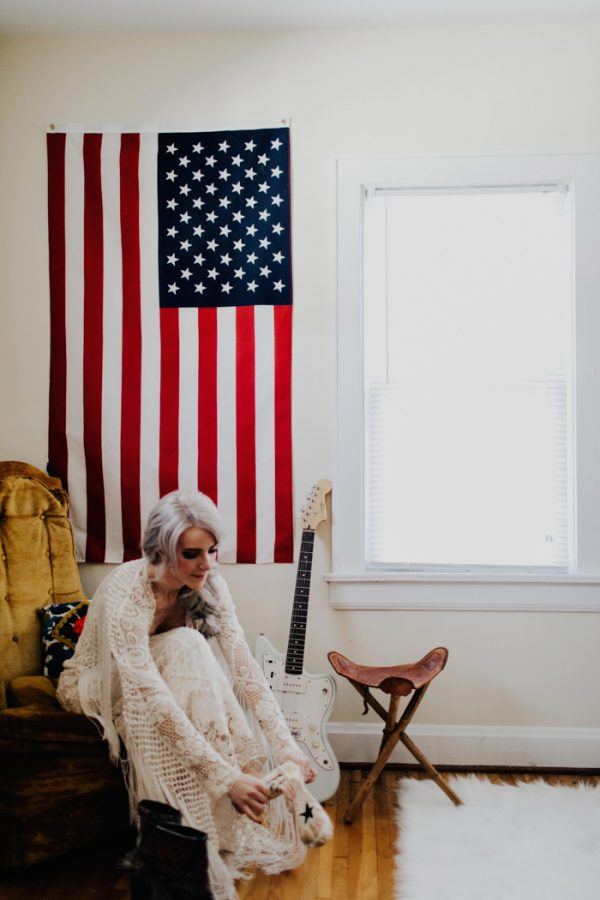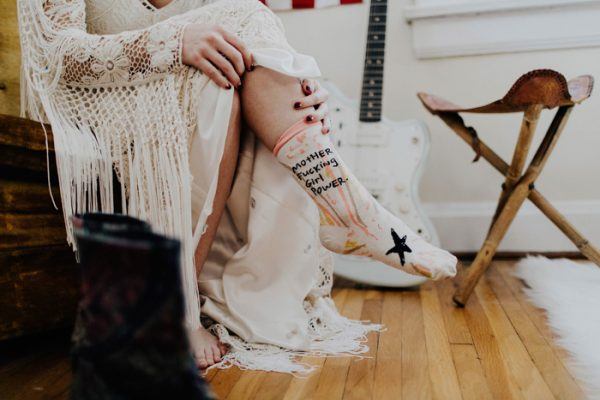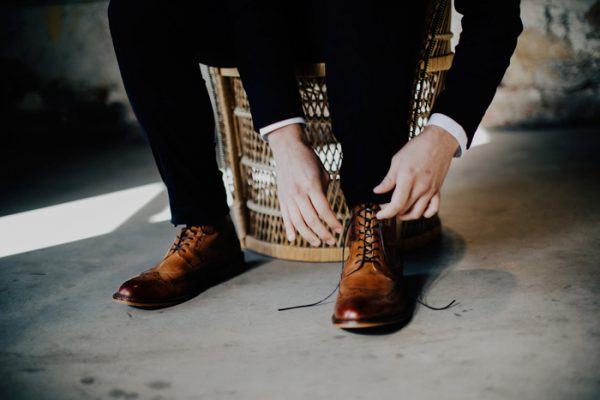 My jewelry was mostly vintage turquoise and sterling silver, much of it passed down to me by my grandma and other female family members. Turquoise has always been an obsession of mine, so it felt natural to wear it on my wedding, and the history of the pieces made them even more special. On top of that, the wedding bands we exchanged belonged to my grandparents.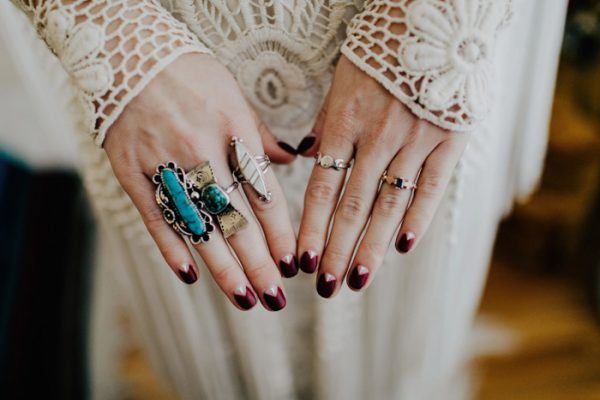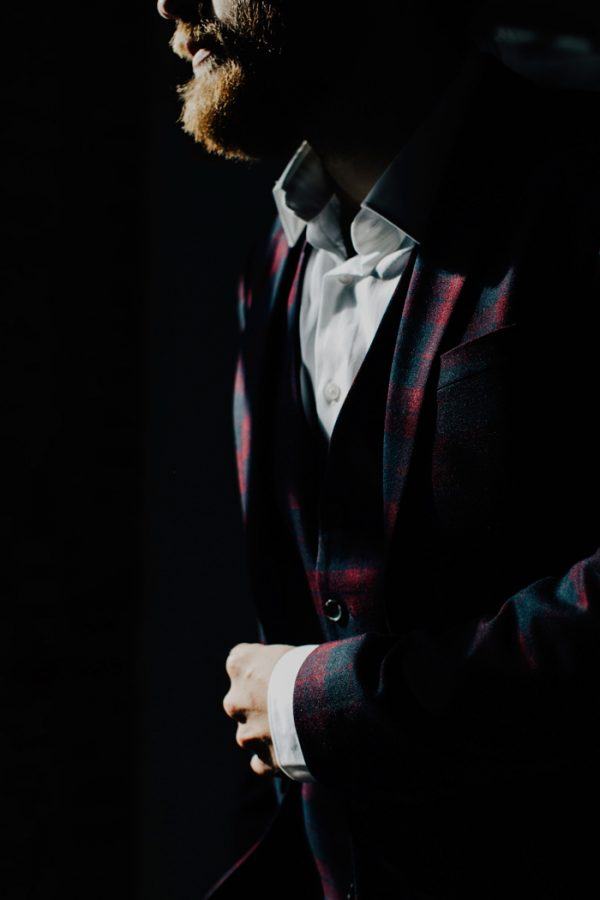 I also knew I wanted to wear some sort of flower crown with my wedding day ensemble, and my amazing florist was into the idea of incorporating a tiny bird skull into the crown. It was a small detail that tied together with the rest of the event aesthetic and made my overall look feel unique to me.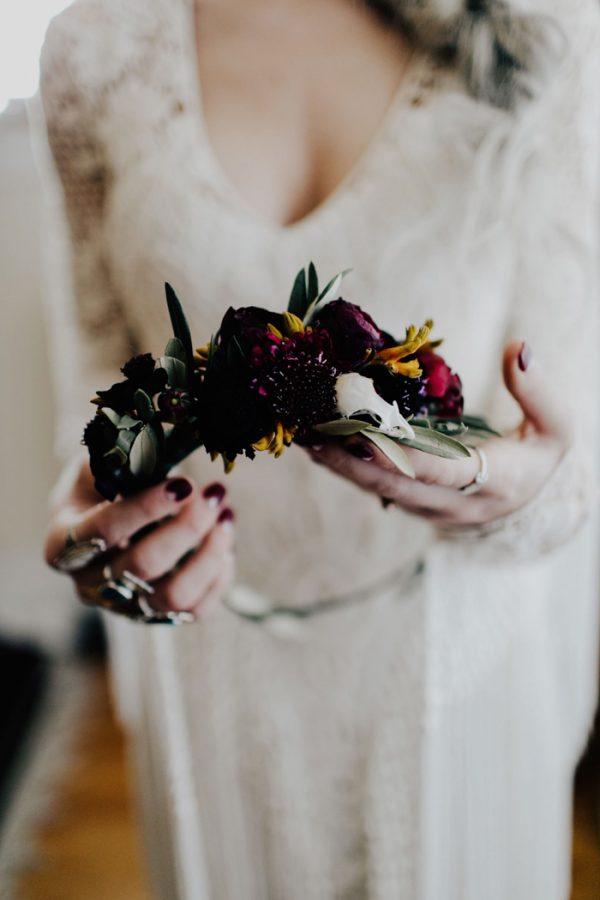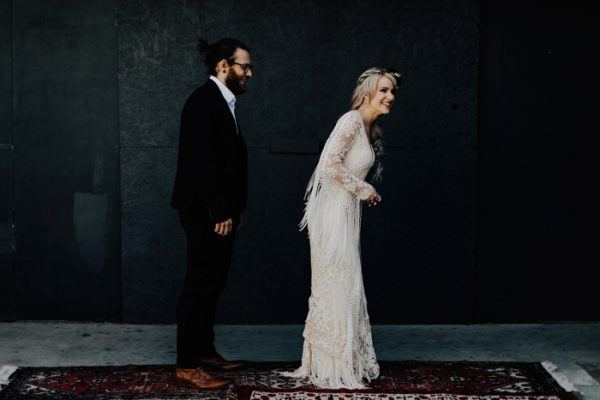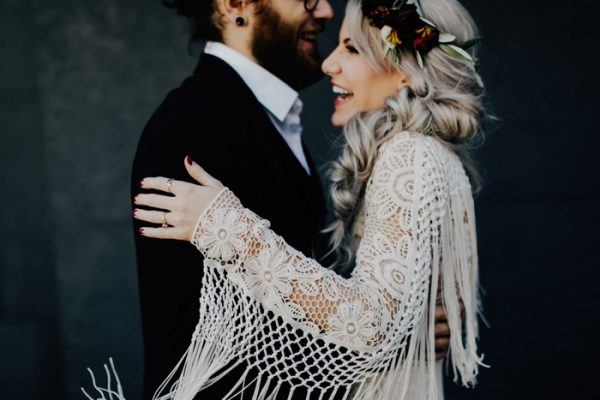 The most important thing in planning our wedding was that it felt like "us" and celebrated our relationship with each other and our guests in a way that was authentic. Of course we wanted our wedding to be beautiful and stylish, but it was more important that we used the day to focus on relationships rather than the tangible trimmings of a wedding. That being said, we couldn't have been happier with those trimmings!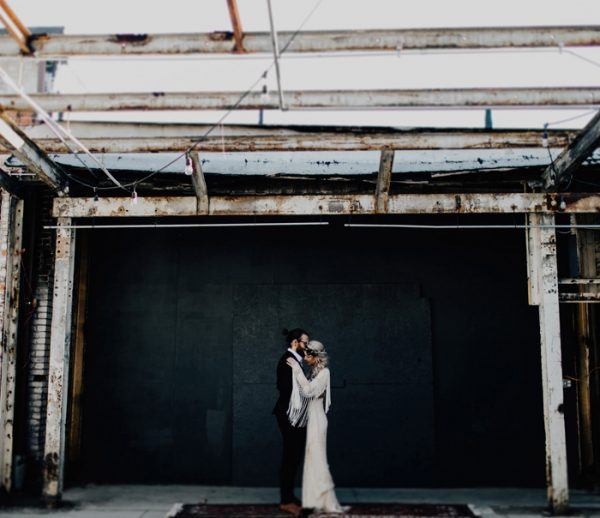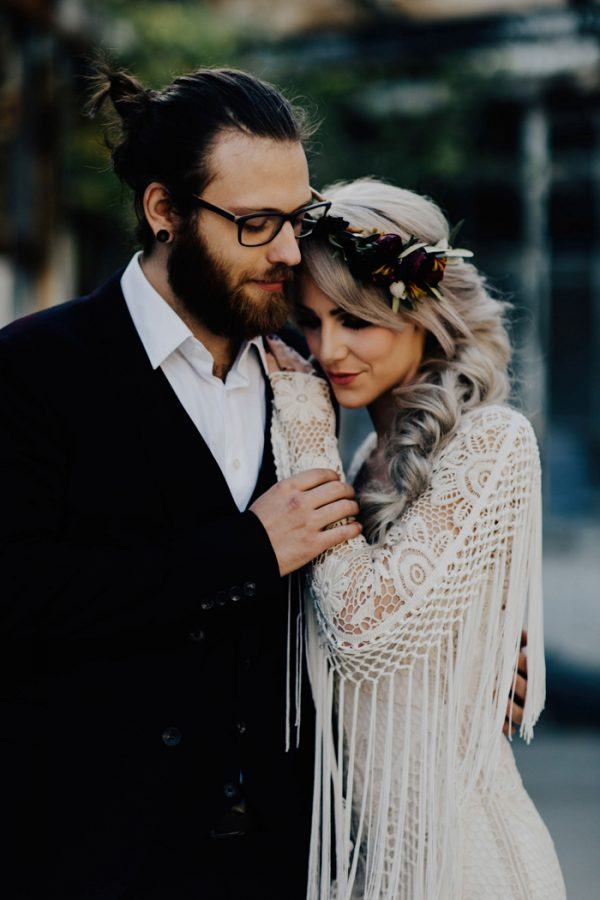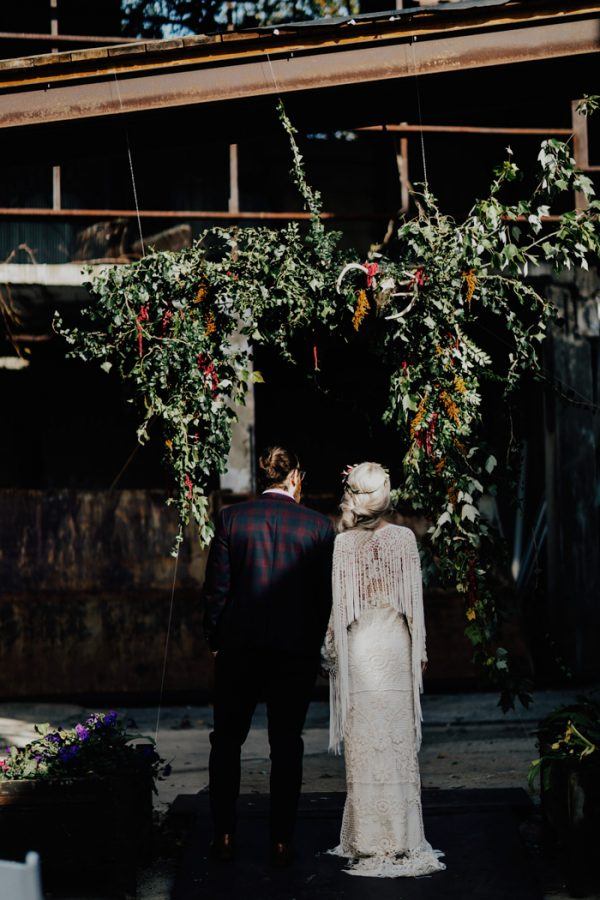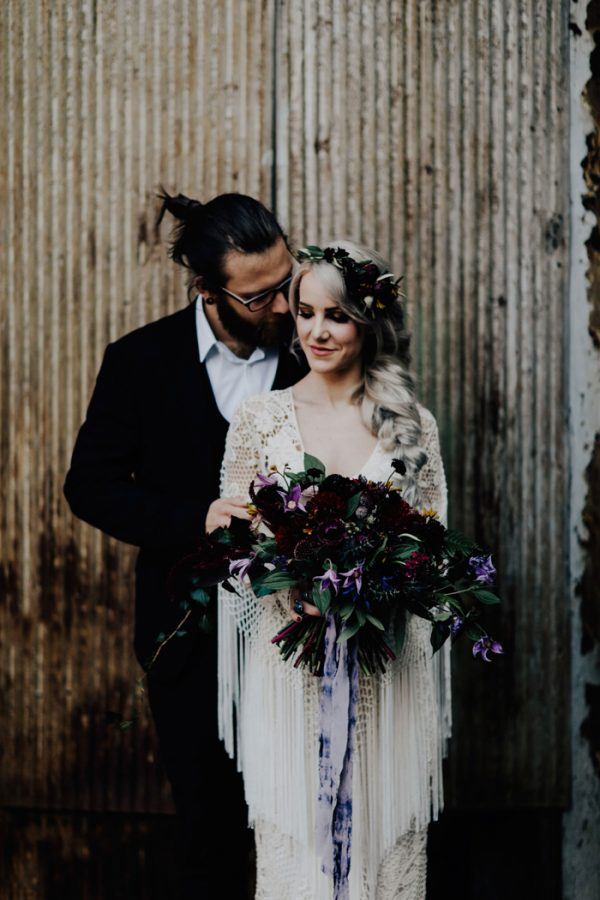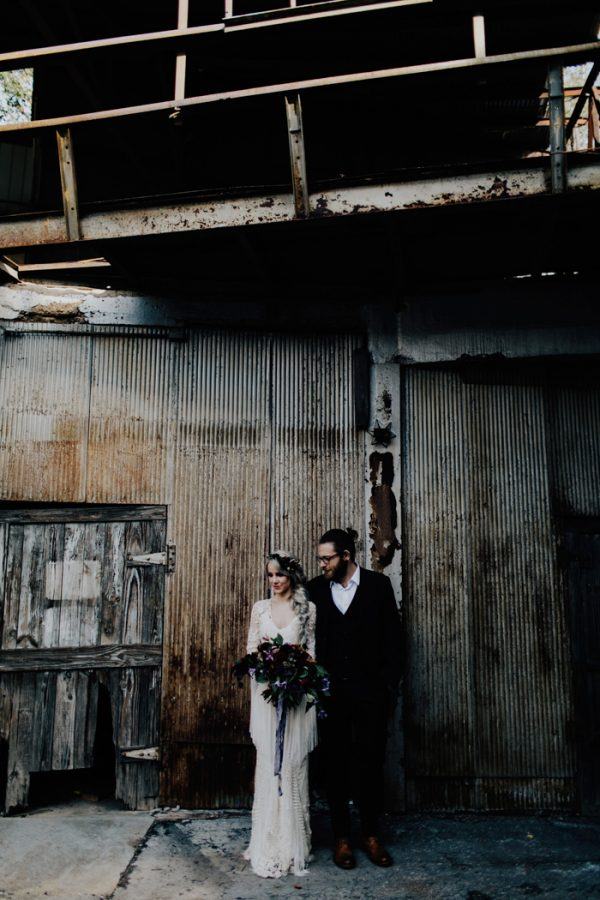 I'd never been enamored with a wedding dress before I stumbled on the one I would eventually wear while browsing Instagram; They looked beautiful on other people but I knew I would never feel like myself in anything I'd seen. But then I saw Rue de Seine dresses and could finally envision myself as a bride. Well, moreover, I saw the Blossom gown with its intricate embroidery and fringe and envisioned myself as Stevie Nicks, who has always been my style icon. I knew that dress would make me comfortable and magical on my wedding day. Everyone who saw it would comment that it's just "me."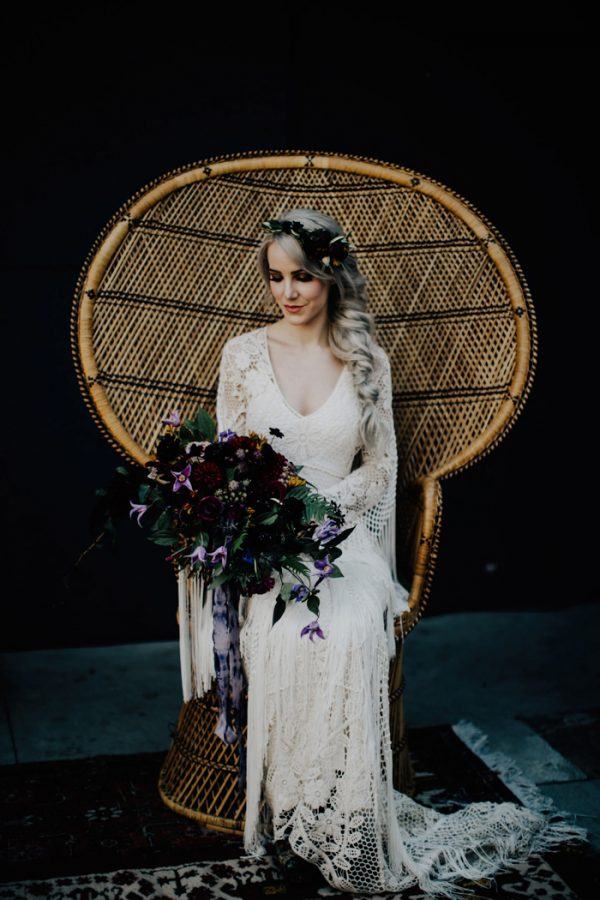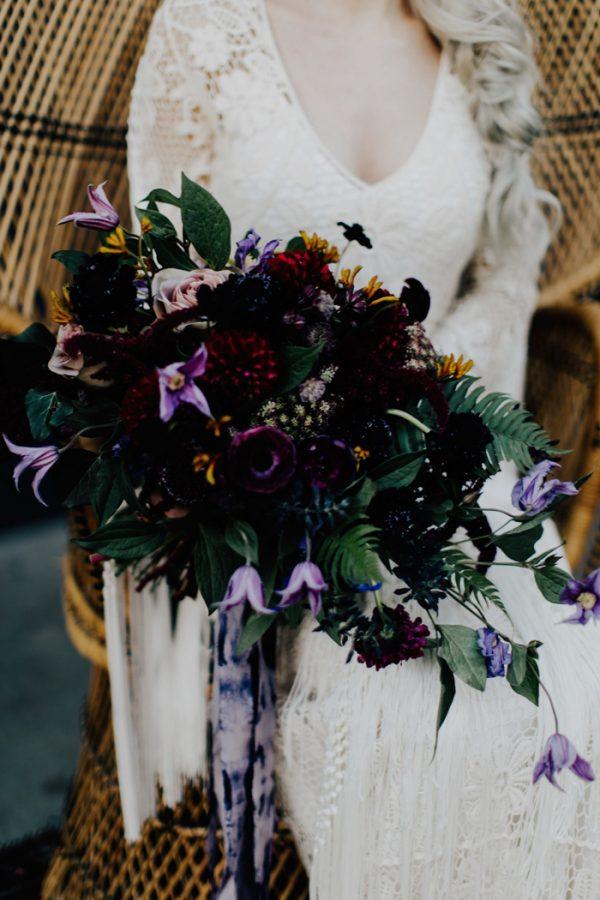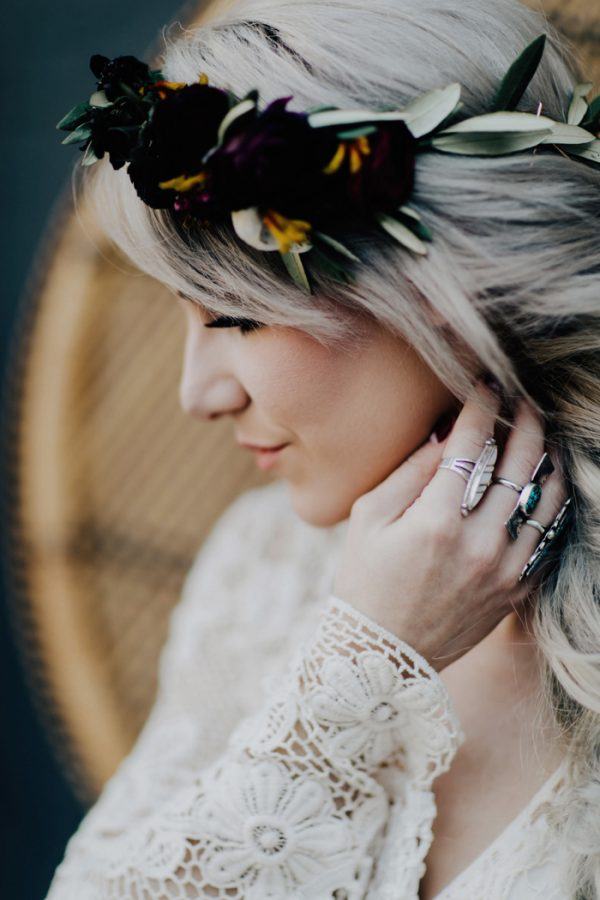 I let my bridesmaids pick out their attire with the restriction of "something burgundy or maroon." I wanted everyone to feel themselves and for all of their styles to come through. They did a wonderful job of picking dresses that were cohesive yet individualized.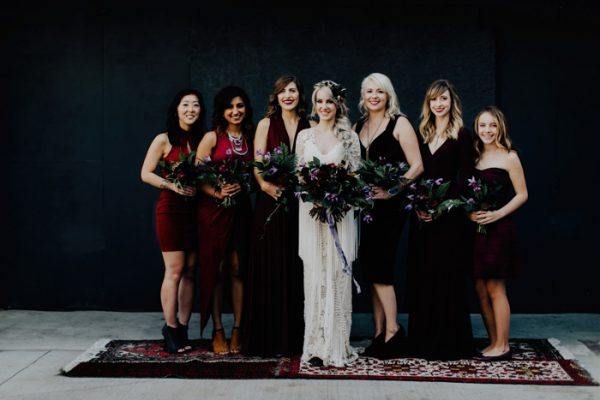 The groomsmen and my brides-man were given burgundy suspenders and wore khaki or tan colored pants with white shirts. I wanted them to be casual and matching without all wearing the exact same thing. I think it's more interesting in photos when things are a bit varied!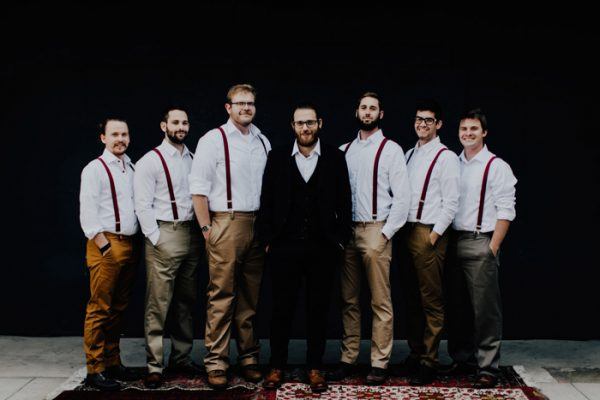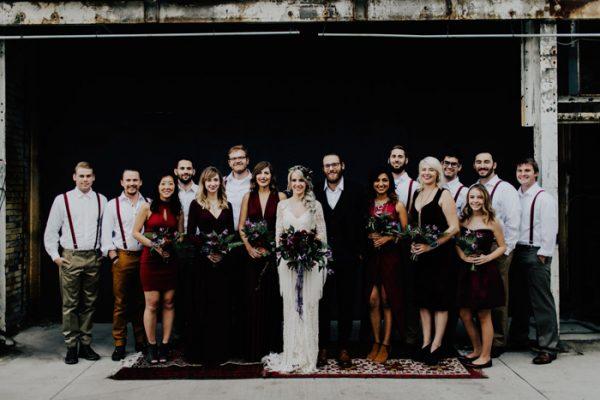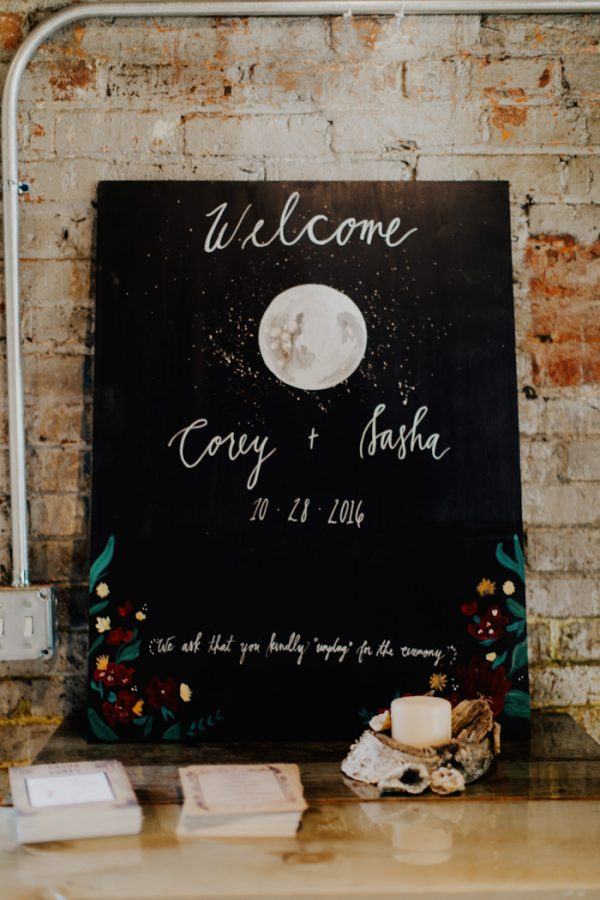 At the end of the day, the most important thing is that you're marrying the person you love. Your wedding won't be ruined by the minor hiccups like mismatched groomsmen's shoes or a cake that didn't turn out quite as you envisioned or seating chart issues, so try to let that stuff go as much as possible and focus on the big picture. Try to surround yourself with friends, family, and vendors who support your wedding vision and your relationship, and don't be afraid to ask for help on the things that are important to you. Wedding planning can be very overwhelming and emotional, but I tried to remind myself that guests care more that they're having a good time and celebrating the couple than about your wedding decor.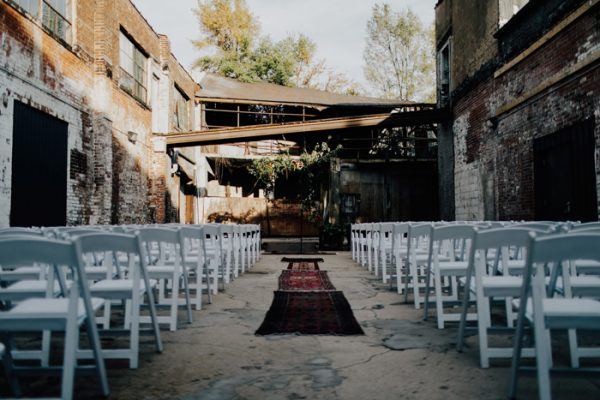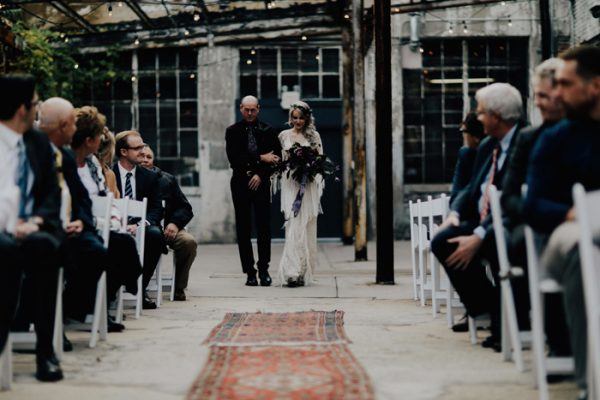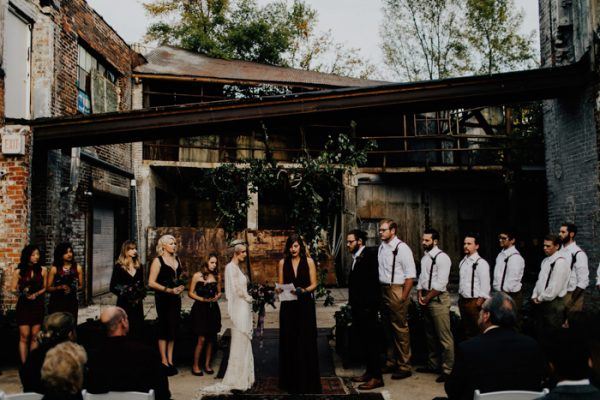 Our ceremony was officiated by a friend who was with the groom when we all met in line at a concert. He told her after that concert he wished he could date me, meanwhile I was obsessing over him. A year later and having not seen her nor Corey since the concert, I ran into her on the street while visiting her college town and told her about my huge crush on her friend, Corey. She promptly texted him and things evolved from there. She told the story of how we met during our ceremony.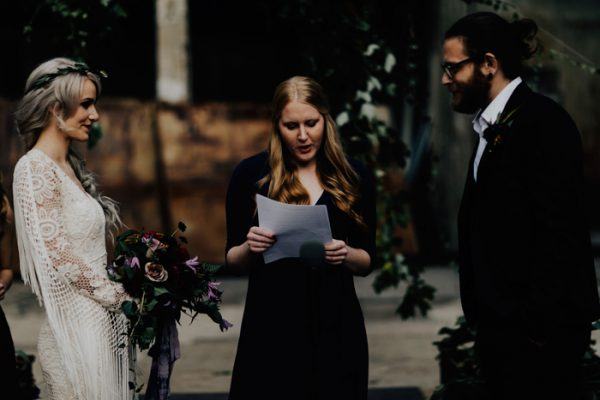 Corey and I collaborated to write our vows. A part of them included vows from the wedding episode of the old tv show Rhoda, which we both love. We realized after writing the vows that the wedding episode first aired on our wedding date 42 years earlier. Talk about a coincidence!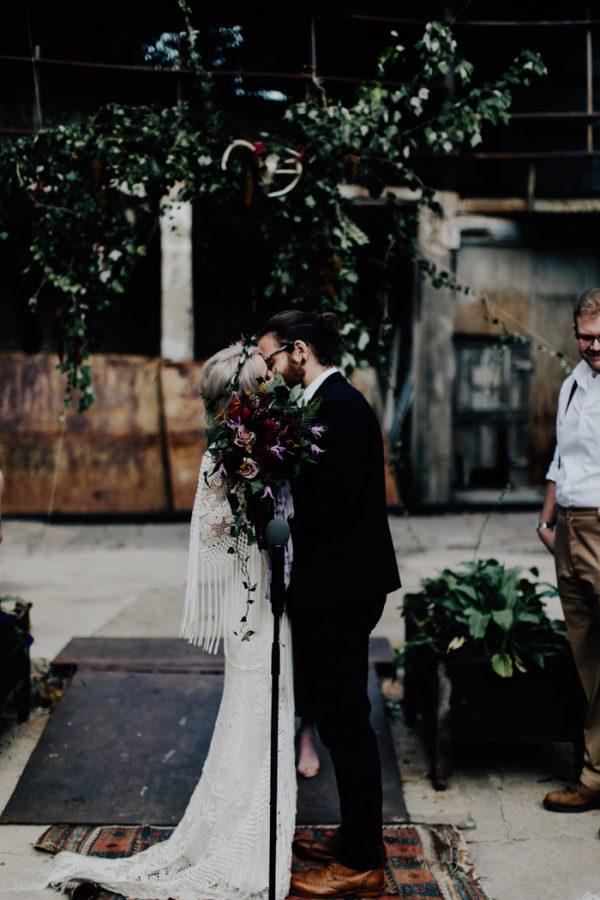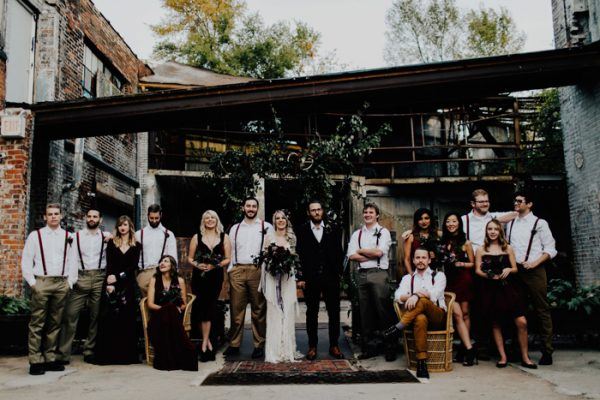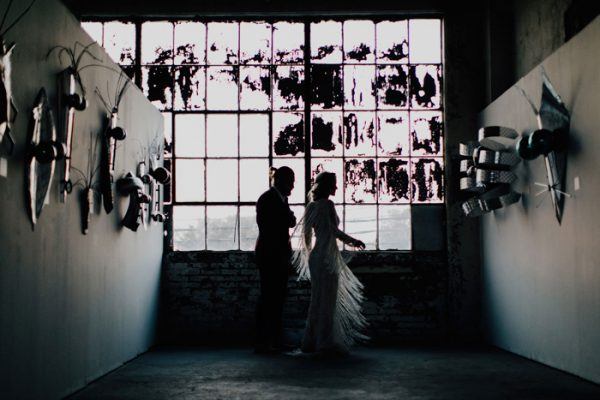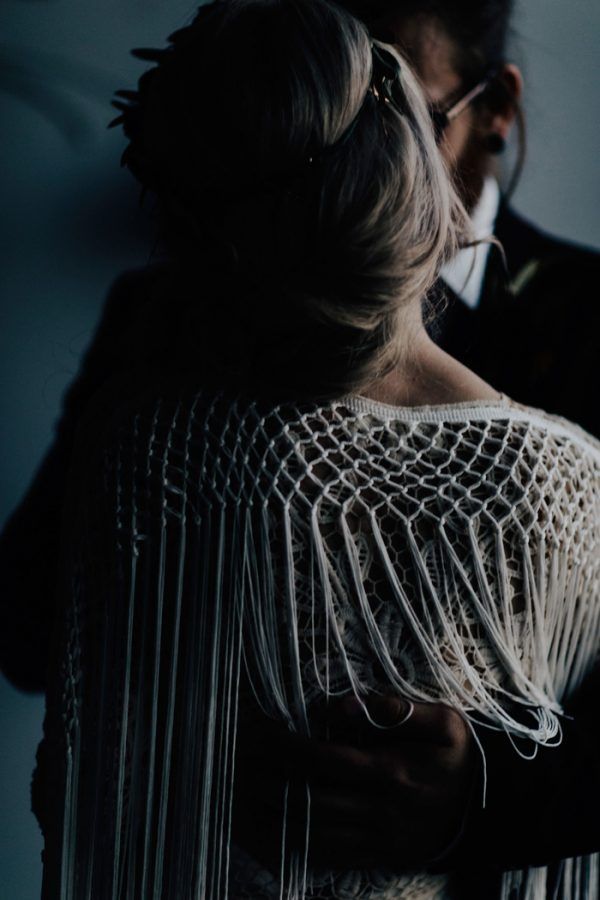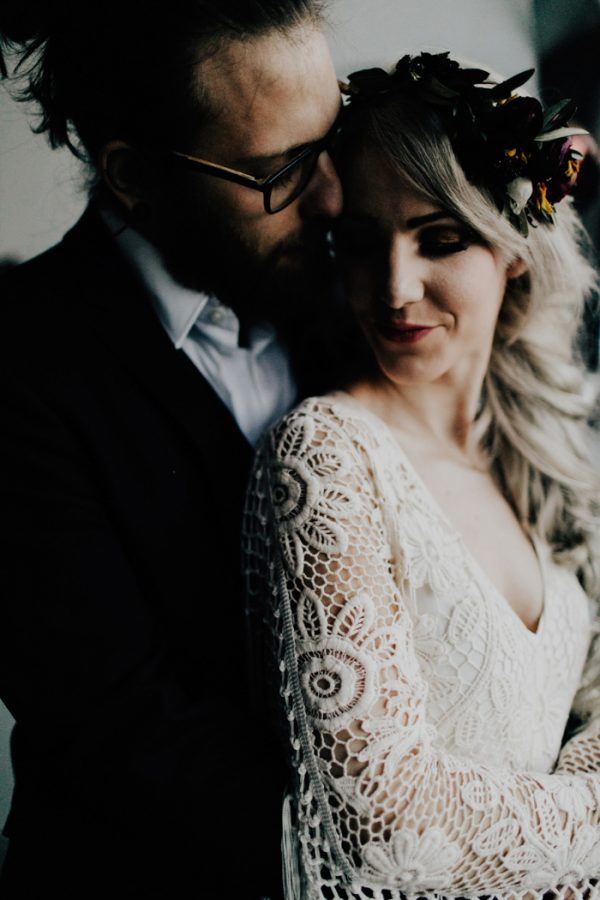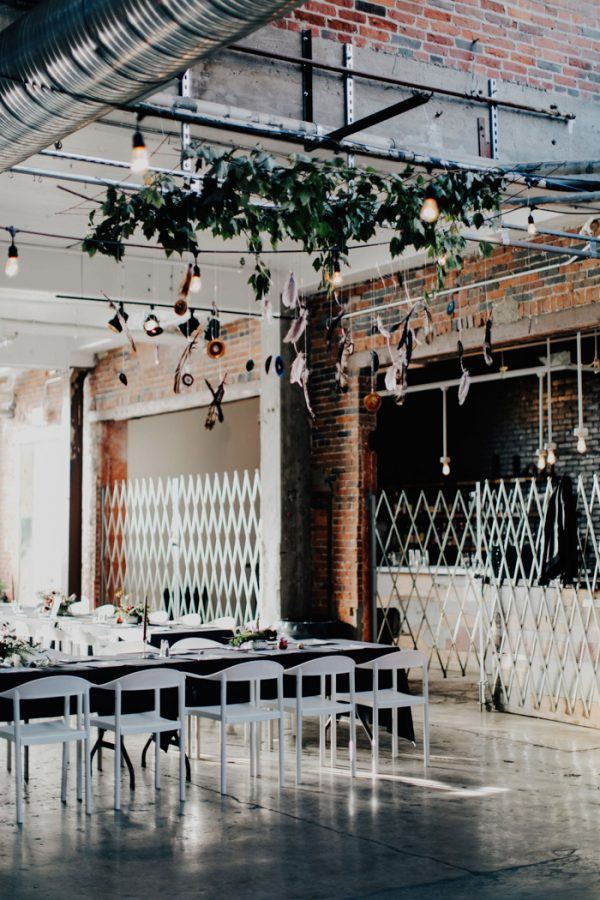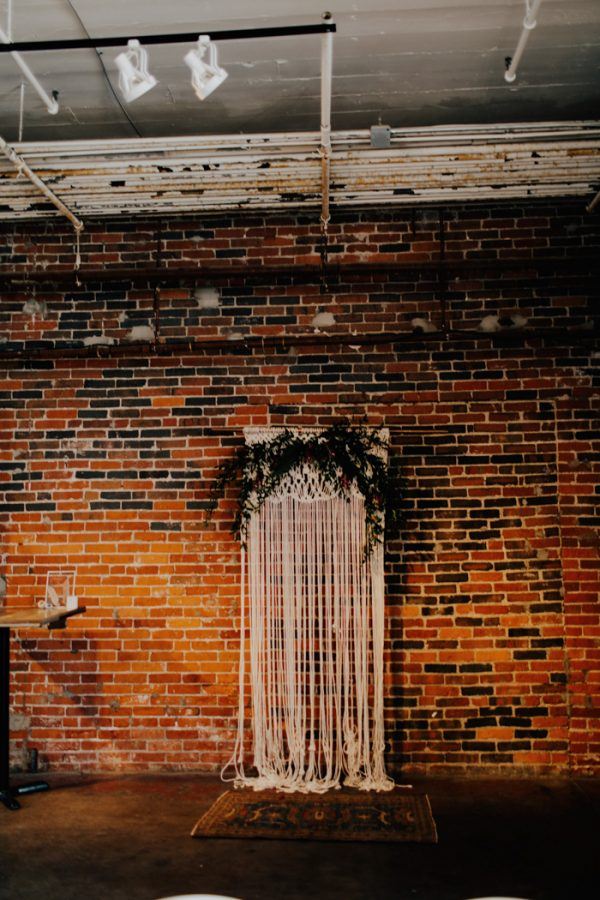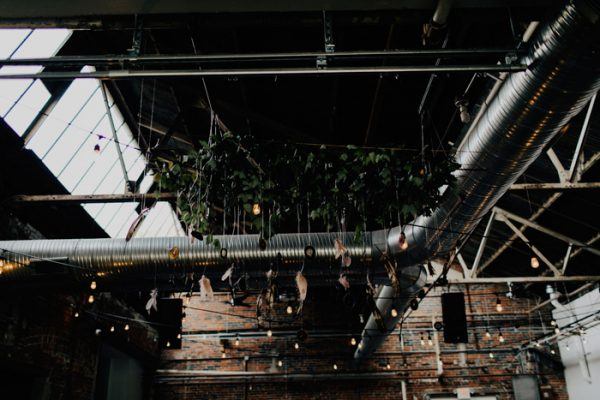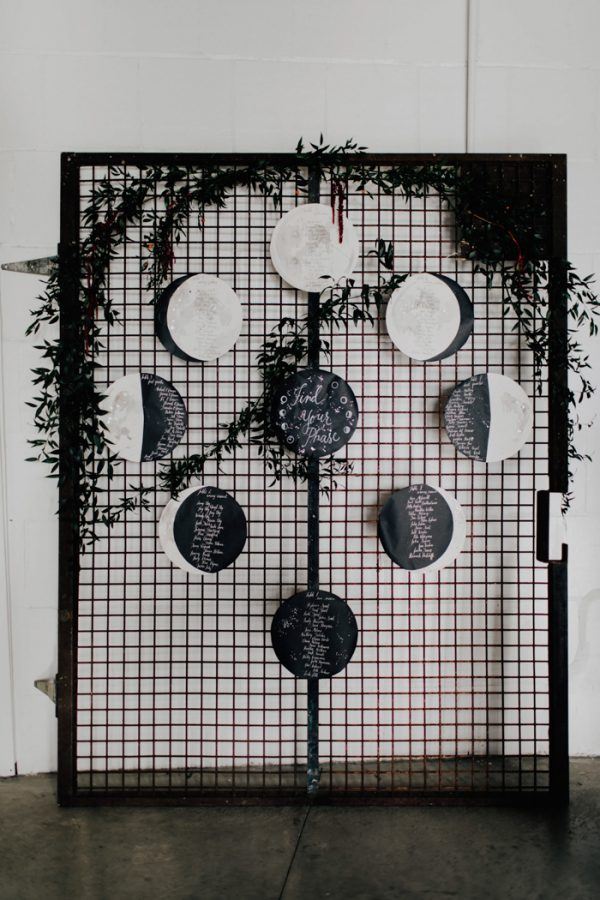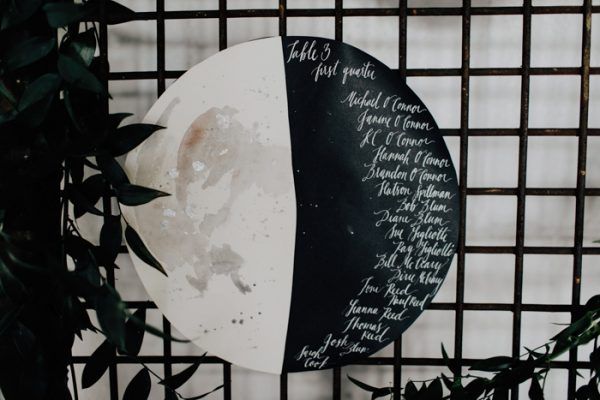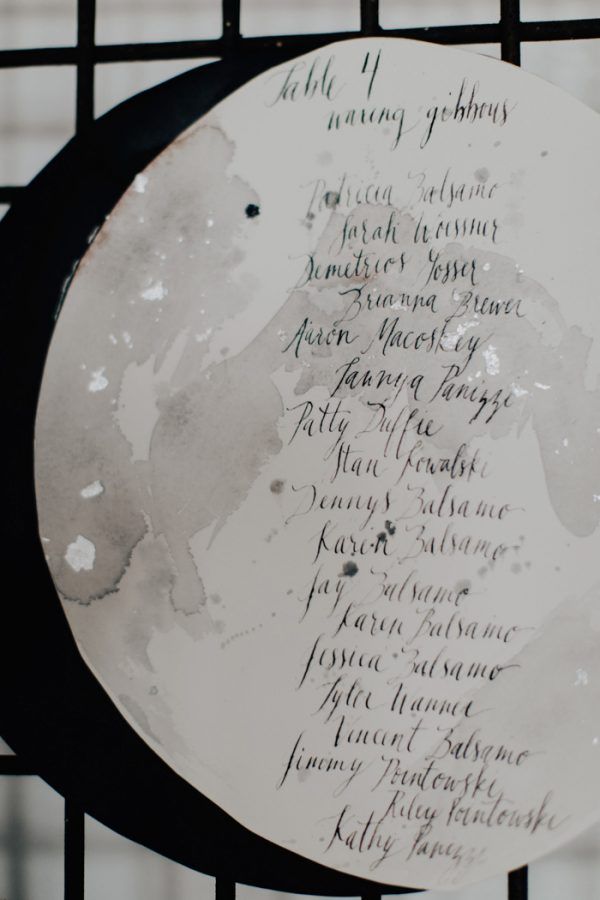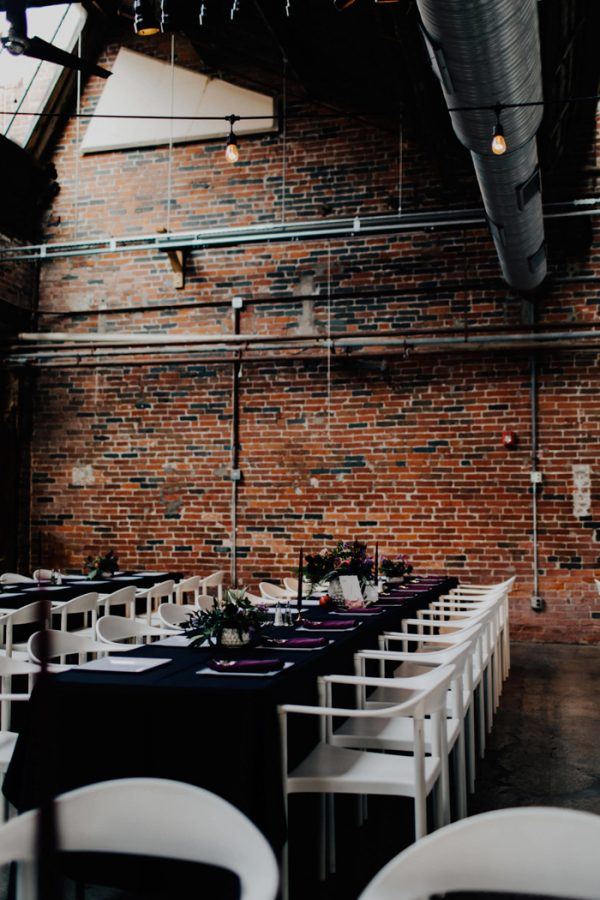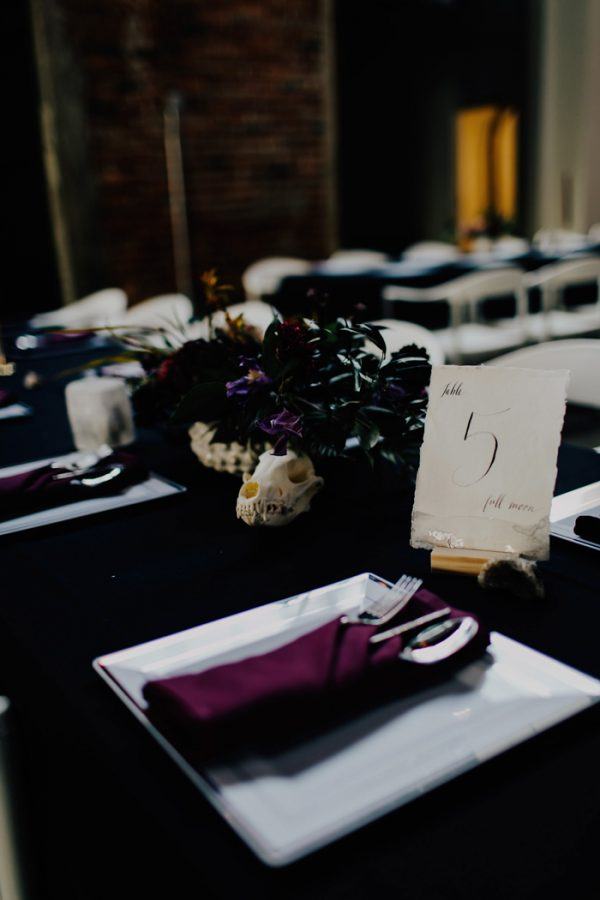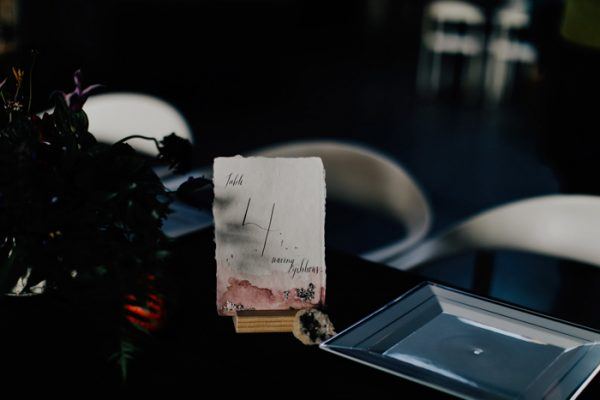 I approached my wedding the same way I approach getting dressed or decorating my home; I am drawn to certain recurring themes and motifs like crystals, fringe details, astrological imagery, and natural elements. We knew we wanted the vibe to be moody and romantic with a lot of deep hues of burgundy and purple and textural elements like rattan, layered rugs, and macrame. I was able to connect with vendors who immediately understood my vision and didn't give me the side-eye when I mentioned having animal skulls on the tables and in the greenery. Because our wedding was on Halloween weekend, I think it allowed us to embellish with the moodiness a bit.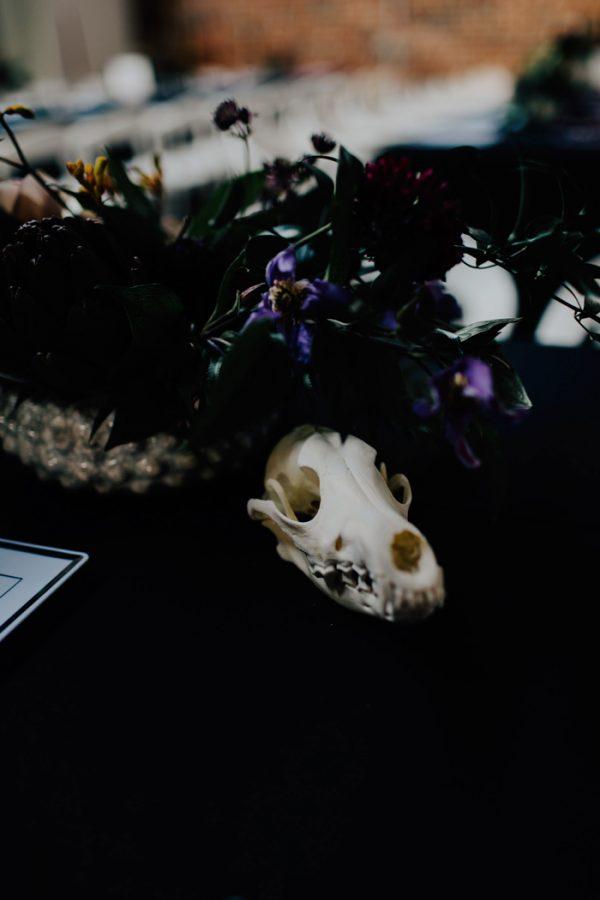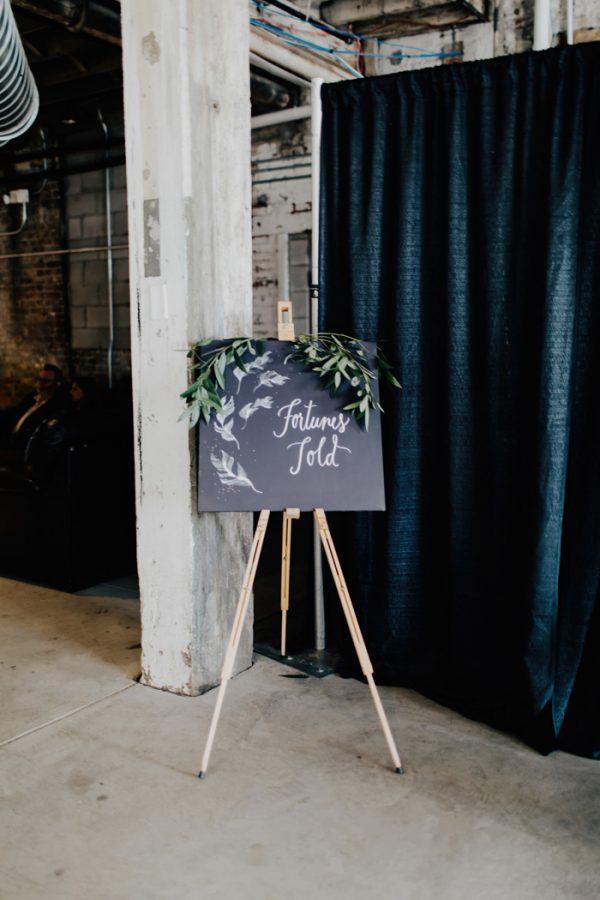 Everything really started with Kirsten of Bear Roots Floral. She was the first vendor I met with, and there wouldn't have been a wedding without her as she put me in contact with everyone else. She immediately was like, "I get exactly what you want, and I know the perfect people." She has such a unique way of mixing her florals and greenery that's unexpected and organic and magic. That floral and greenery ceremony arch she made incorporating the deer skull? How could I have ever asked for more?!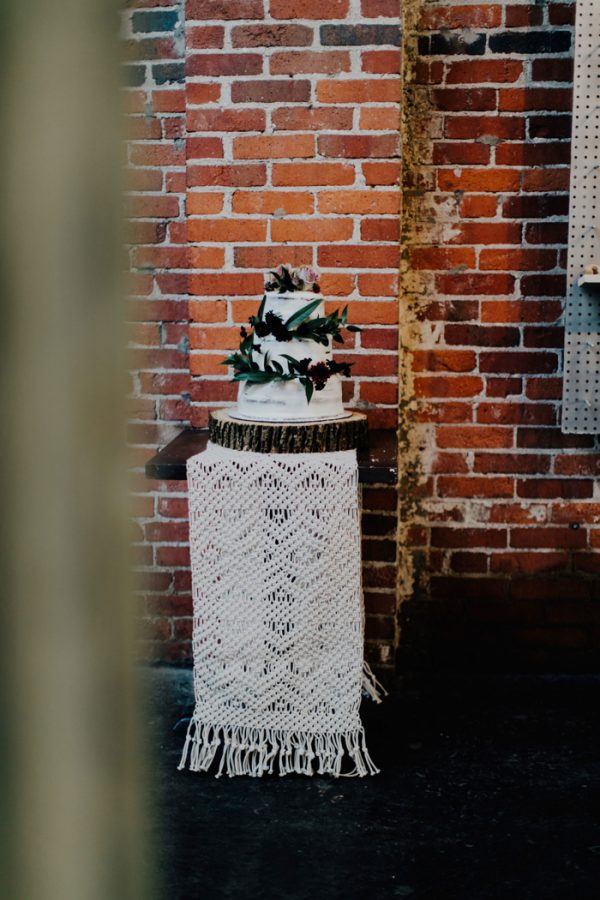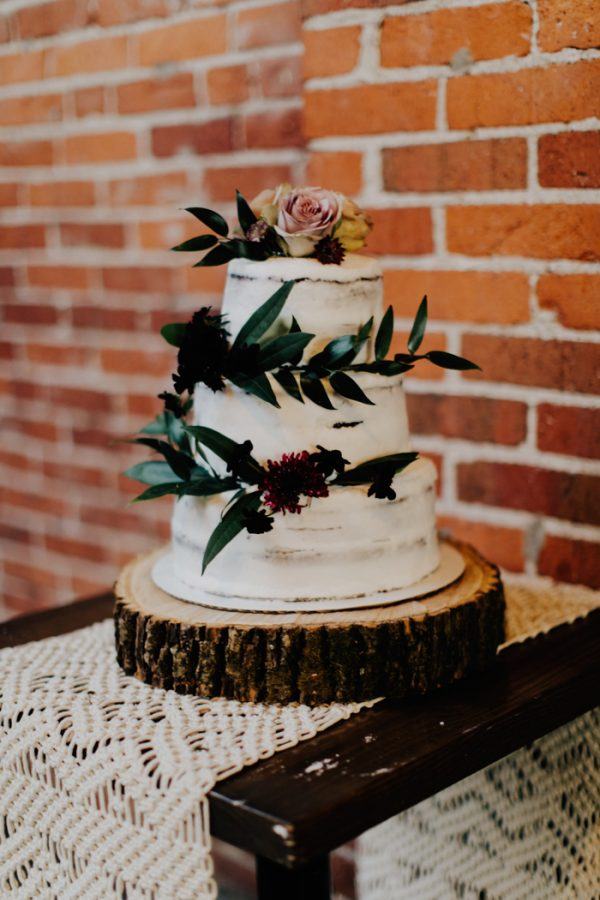 Meredith of Auburn + Ivory Creative literally understood my vision without me even speaking it. She would send me updates on surprises she was working on for the day, and every time I would be like, "That's exactly what I want only better!" She poured herself into all the details and making sure they reflected us as a couple. She also incorporated some fun, quirky references like writing "Donuts and Long Joans" on our donut display after she and I joked that as feminists, we should call them Long Joans instead of Long Johns. I loved showing up to the reception and seeing that!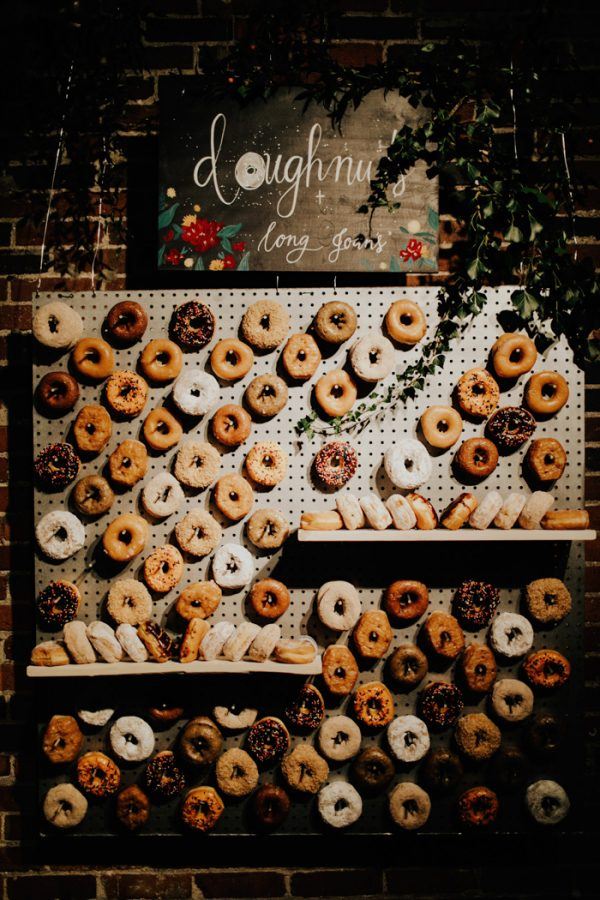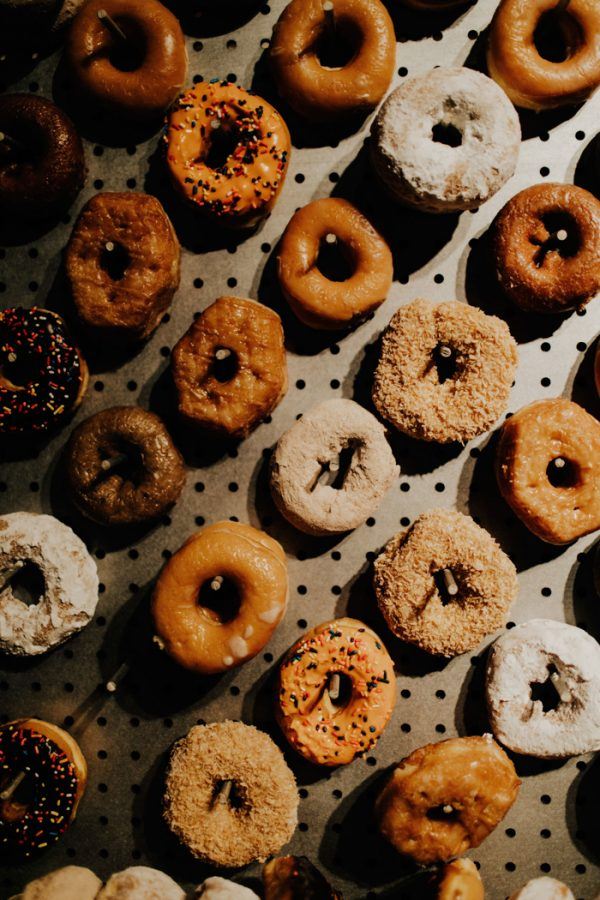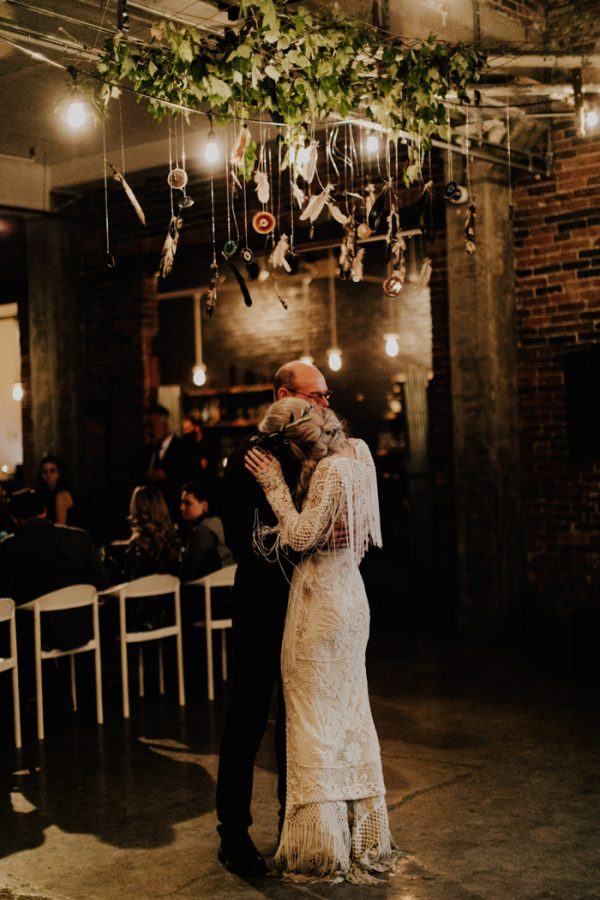 Congratulations to Sasha and Corey, and a big thanks to Junebug member Addison Jones Photography for sharing their day with us. Can't get enough of this couple's boho vibes? Check out this eclectic silver and burgundy Oklahoma wedding at Skelly Lodge!