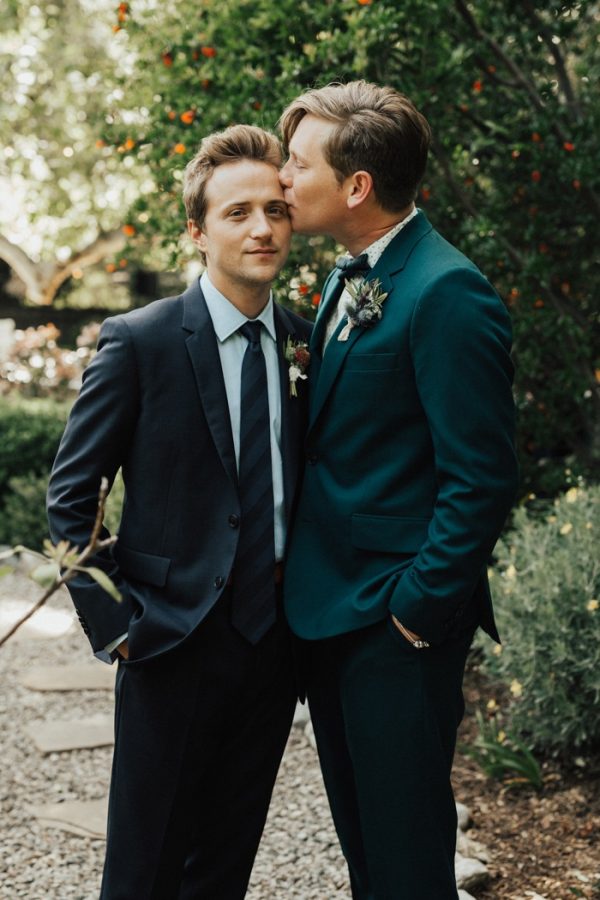 You know those weddings that make you want to be BFFs with the couple? Yeah, this is that kind of wedding. Harry and Cris wanted their backyard French-American wedding to feel like one giant celebration where people could relax and let loose. They were intentional in choosing vendors that would bring their vibe and vision to life — The Little Branch created eclectic floral arrangements, the photography duo of Heirlume Photography captured the overflowing joy and many details of the day, West Coast Music kept the celebration going, and Orange Blossom Special Events made sure it all happened without a hitch.
The Couple:
Harry and Cris
The Wedding:
Private Residence, Pasadena, California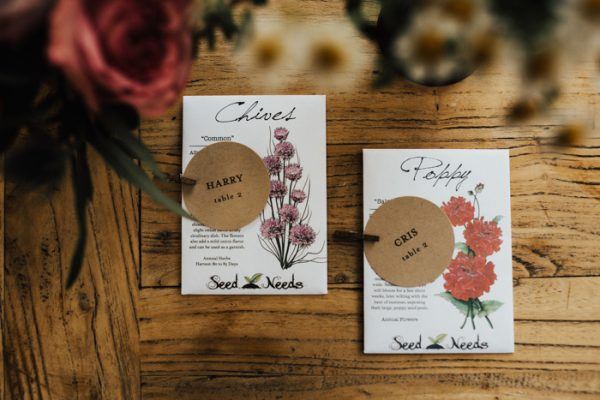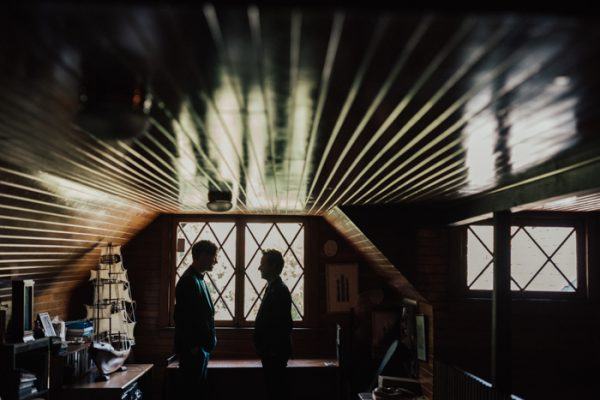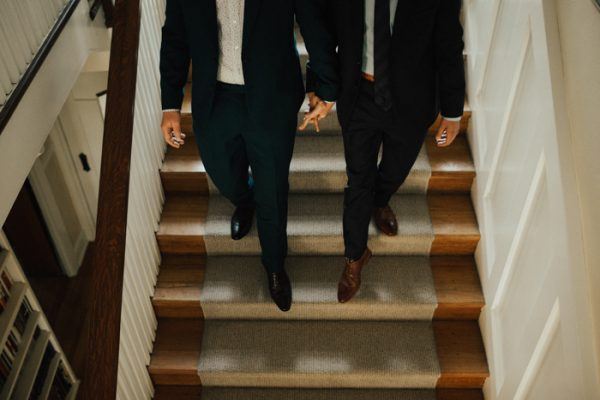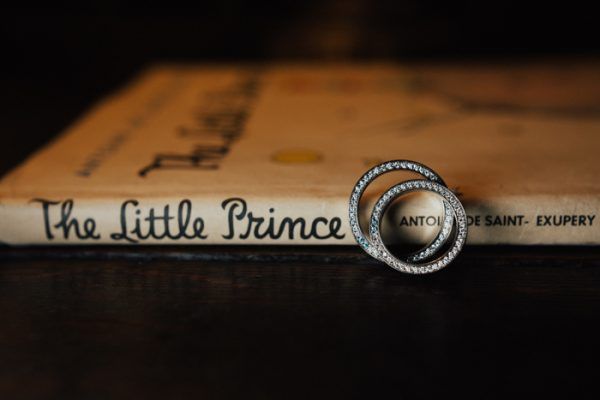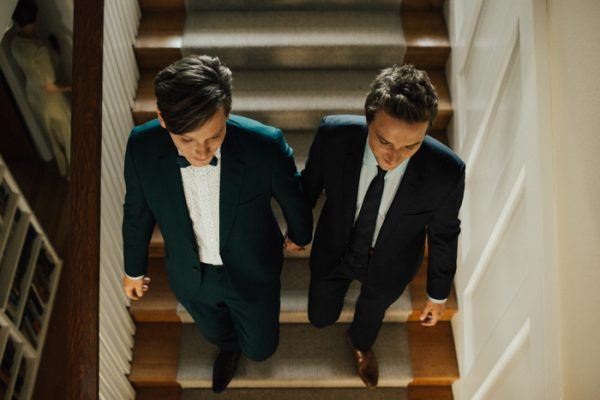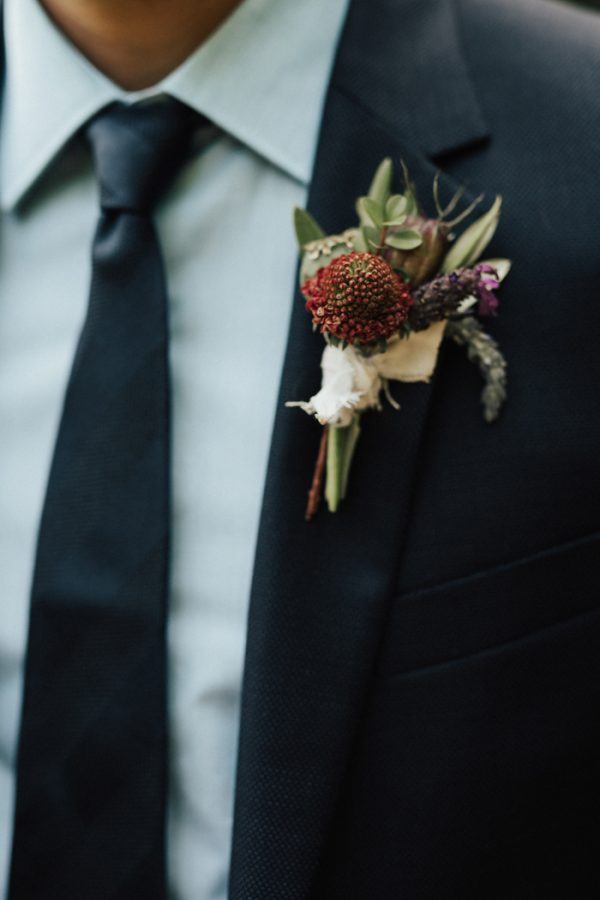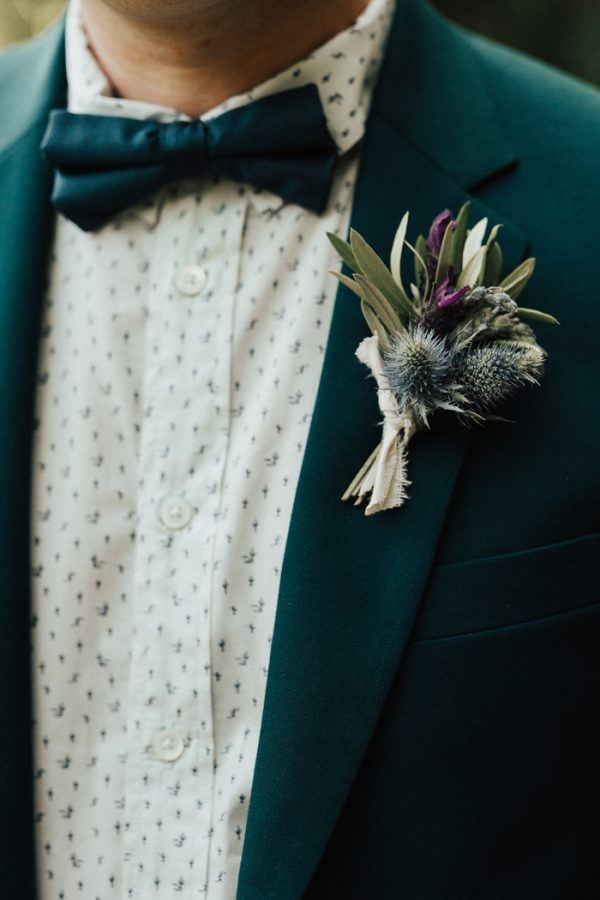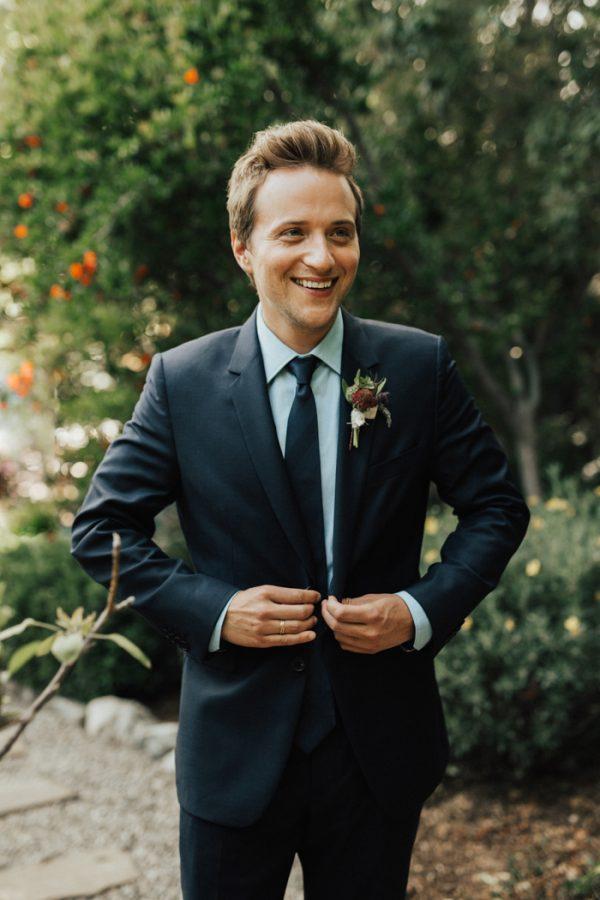 We wanted something beautiful, simple and well tailored. As men, we felt there was no way we could one-up the spectacle of a wedding dress so we decided to go with elegant and subtly playful suits. We both love Paul Smith and this is what we picked. We went to the store on Melrose and got the suits that we liked the most. We didn't want to have matching outfits but rather colors and patterns that were most true to our individual characters.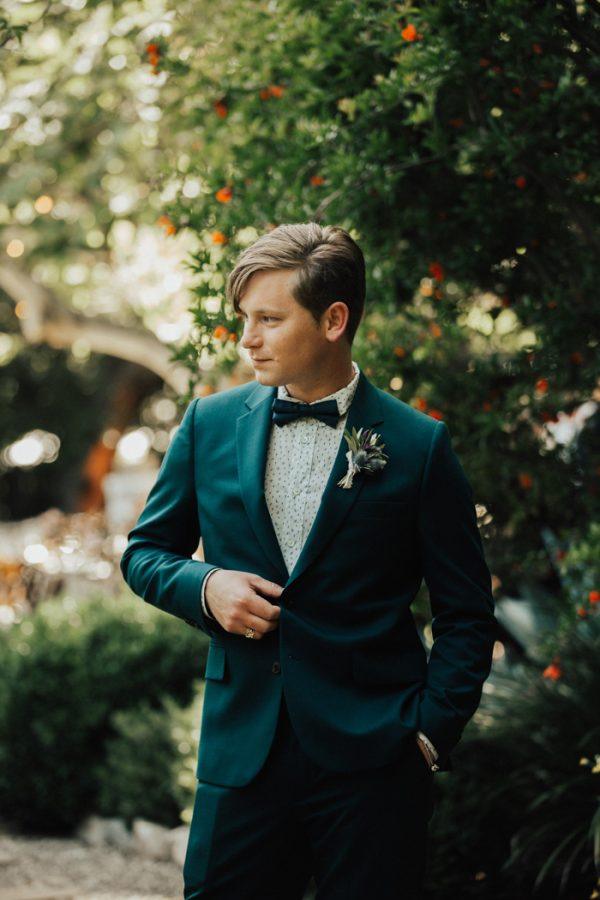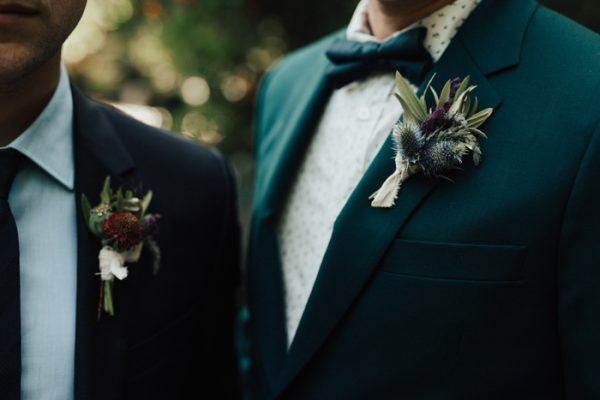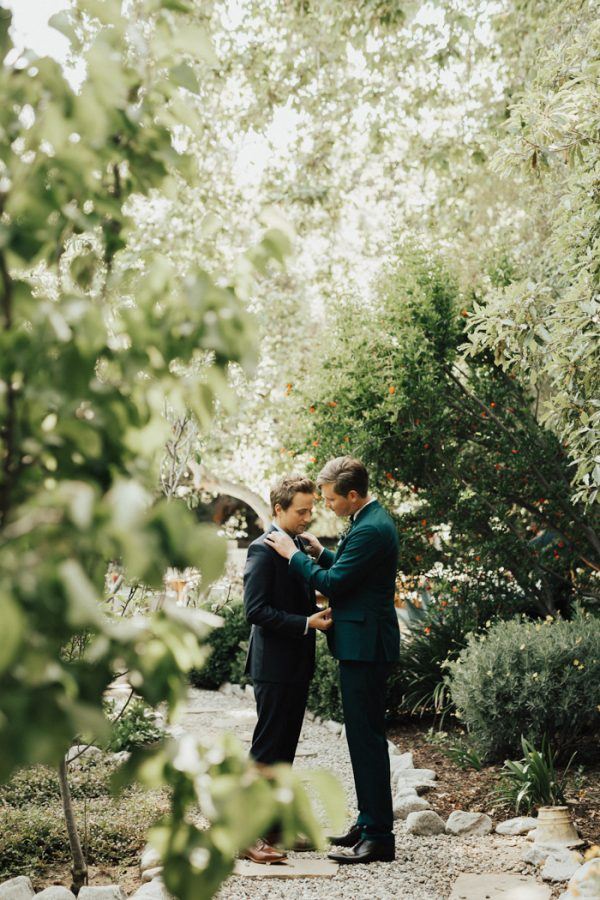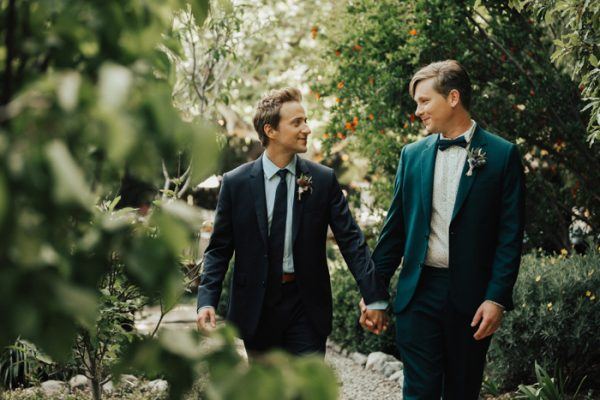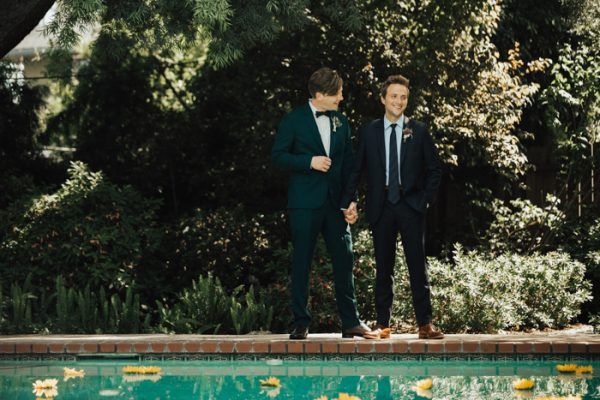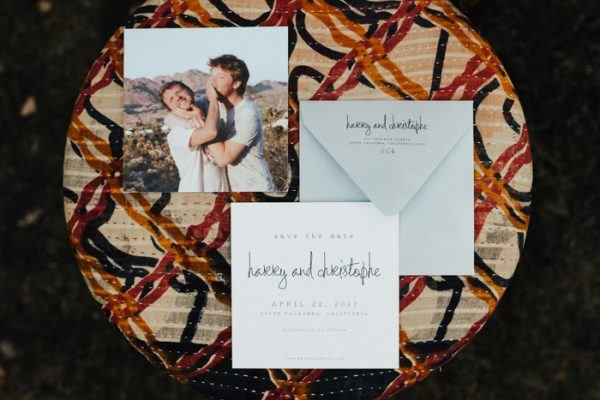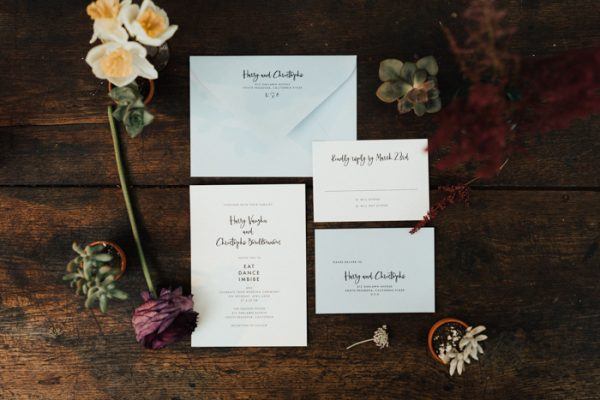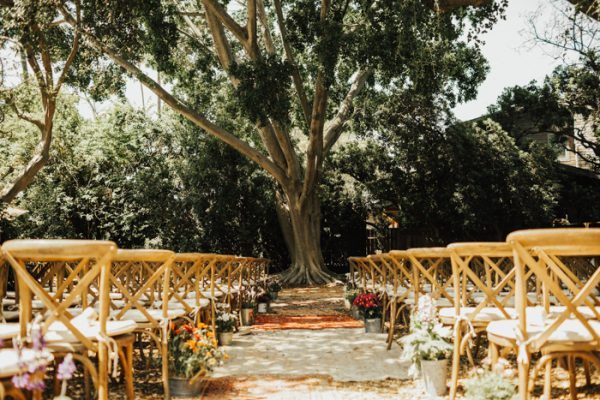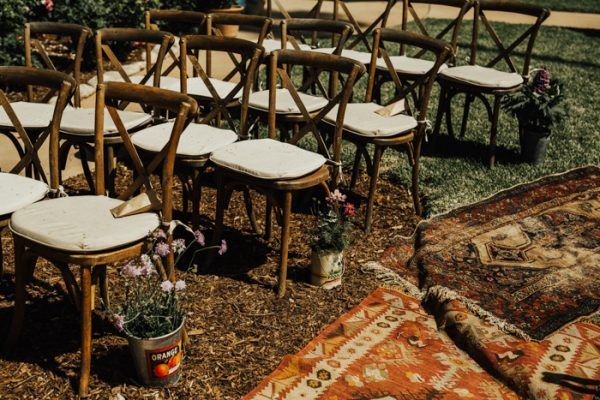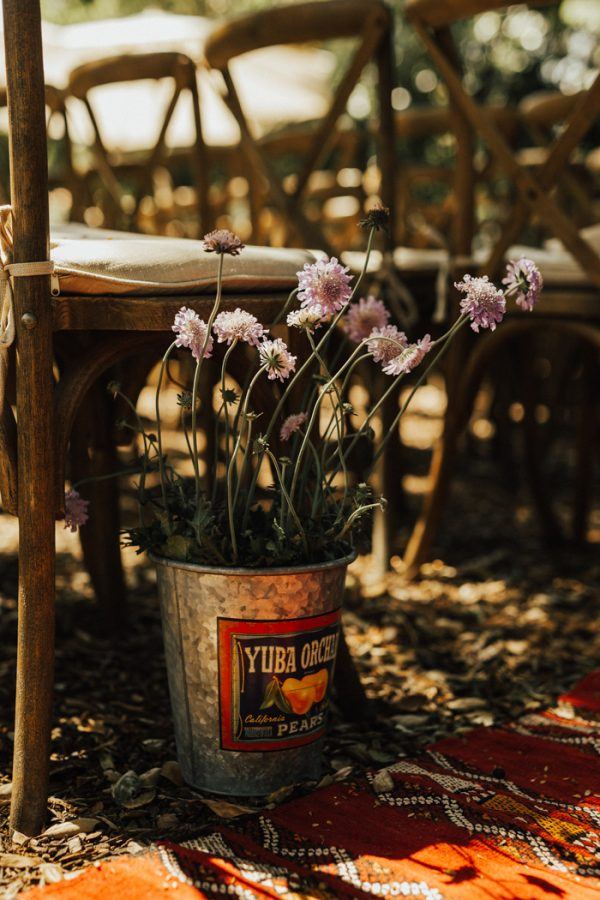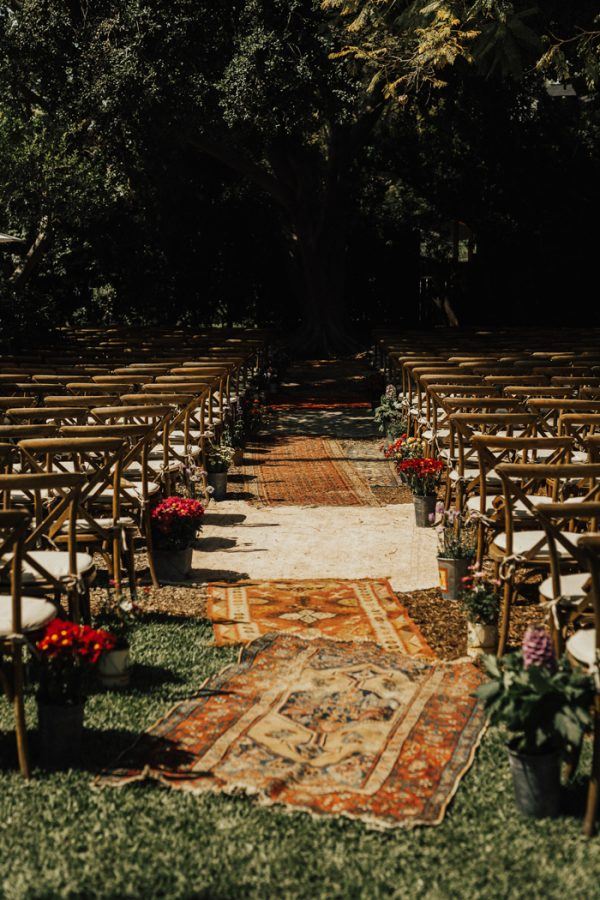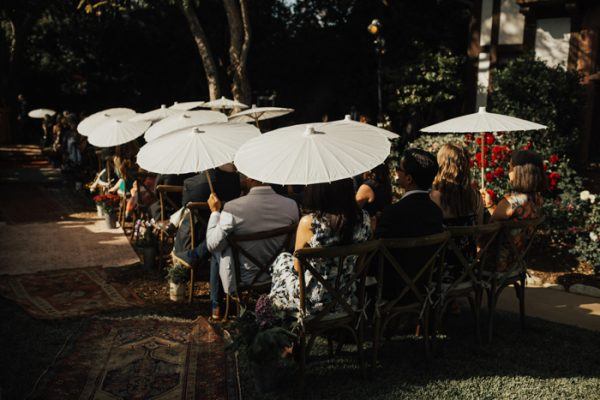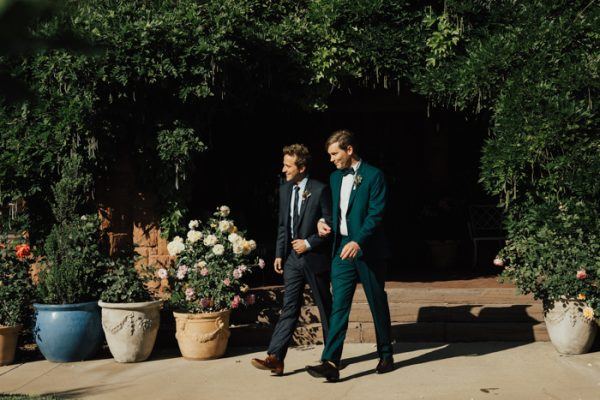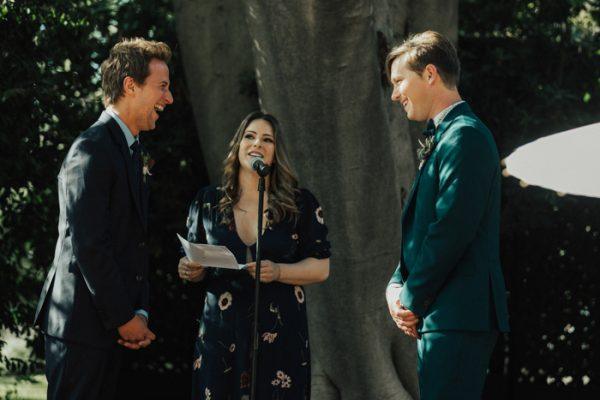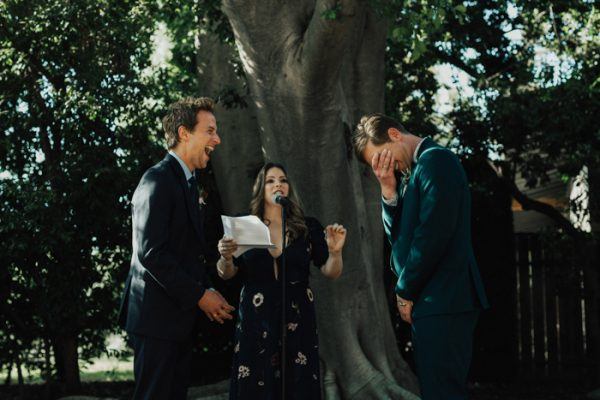 The most memorable part of the day was the ceremony itself and the family speeches afterwards. We wrote our own vows and had our two best friends give a kind of pre-vow toast right before we spoke. Harry's sister officiated. It was so personal. Cris's family doesn't speak a whole lot of English (they're French) so we translated each of the speeches before hand and placed individual translations on their seats. The ceremony was also fairly short as we didn't want to make people sit in the Pasadena evening heat for too long! The family speeches later in the evening continued the same sweet and personal vibe from the ceremony before. The highlight of the night had to be Cris's mother who wrote a four page speech and delivered all of it in English, which basically brought everyone to tears. She worked on it for over three months in France. It was an incredible moment.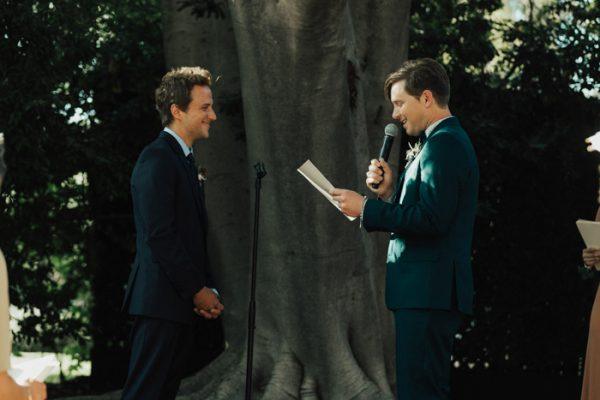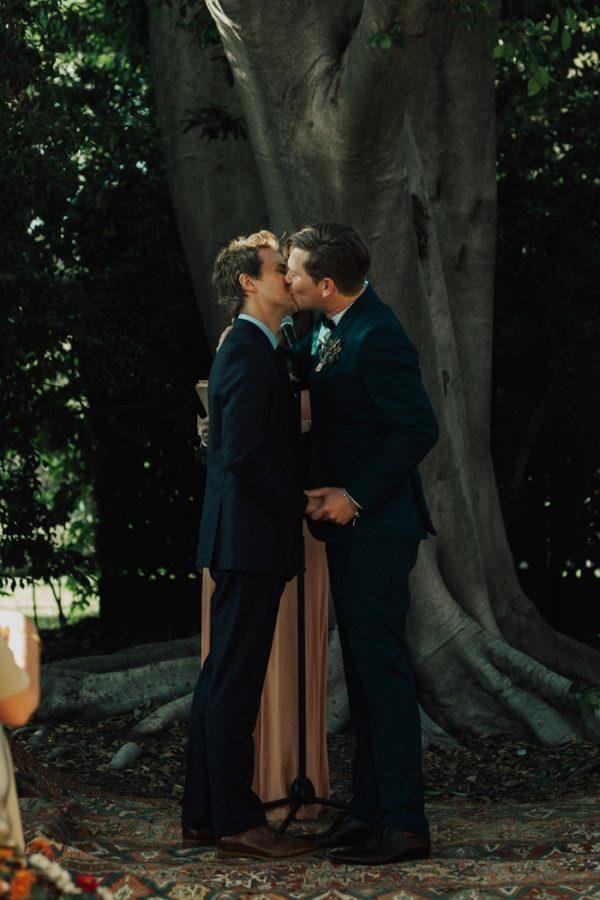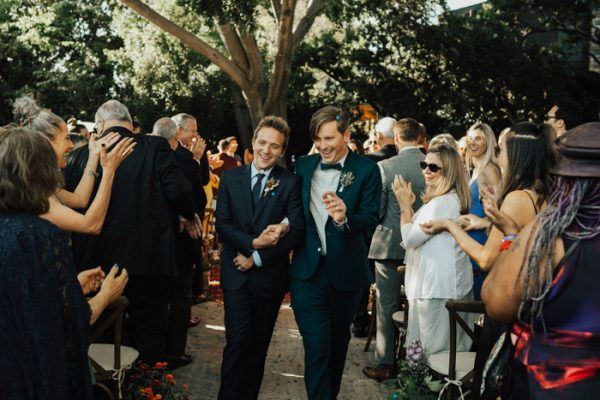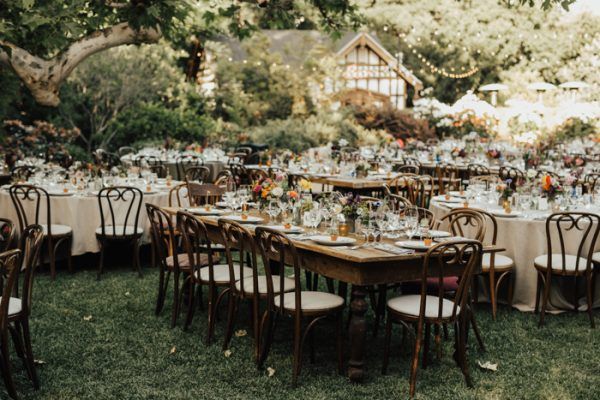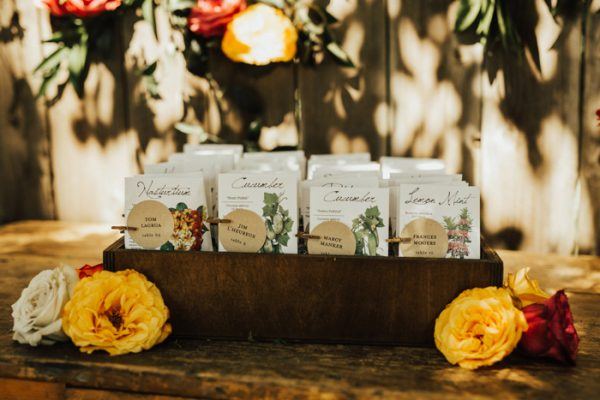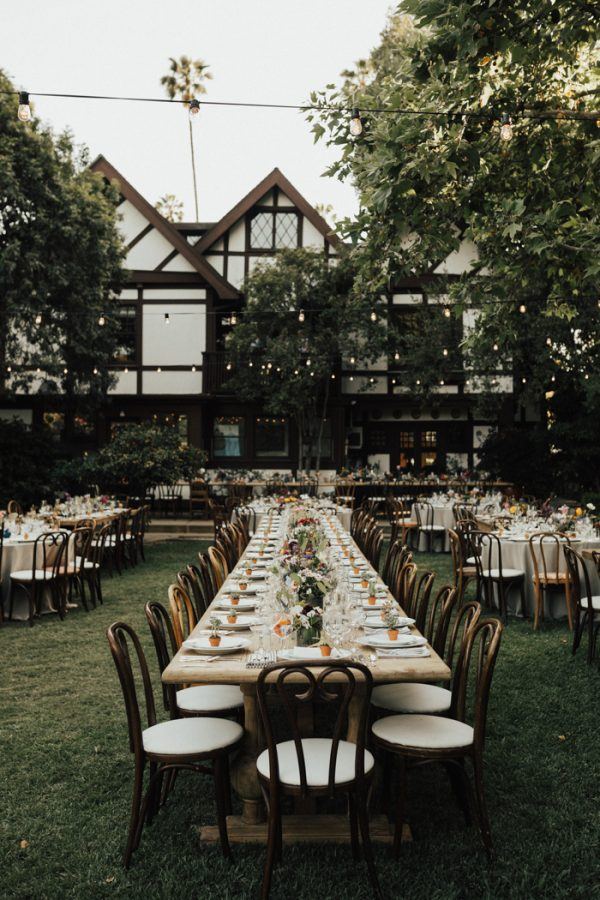 We chose Harry's parent's house as the venue for a couple reasons. For one, it was way cheaper and more flexible an option in terms of what companies we could bring into the fold. But equally important was the intimacy and history of the house. Harry's sister and Indian brother-in-law were married there four years prior in a hybrid Hindu/Catholic ceremony with a huge contingency coming from India and Europe. This time, our wedding would be a gay French/American hybrid with a contingency from France. It only felt appropriate to set another diverse and festive celebration at Harry's family's home. It made everyone feel included and welcomed into the family, like a warm safe space of sorts, slightly removed from the outside world. Plus the backyard is big enough to welcome a big crowd.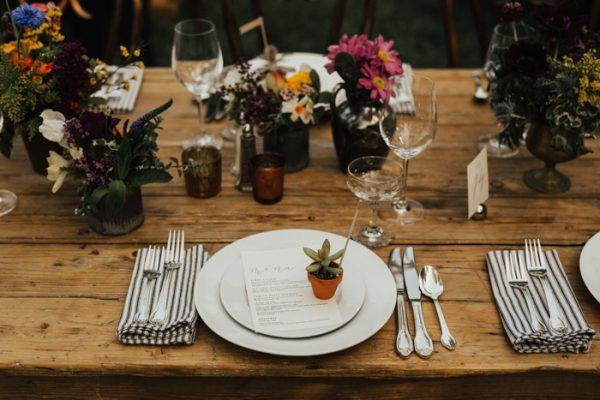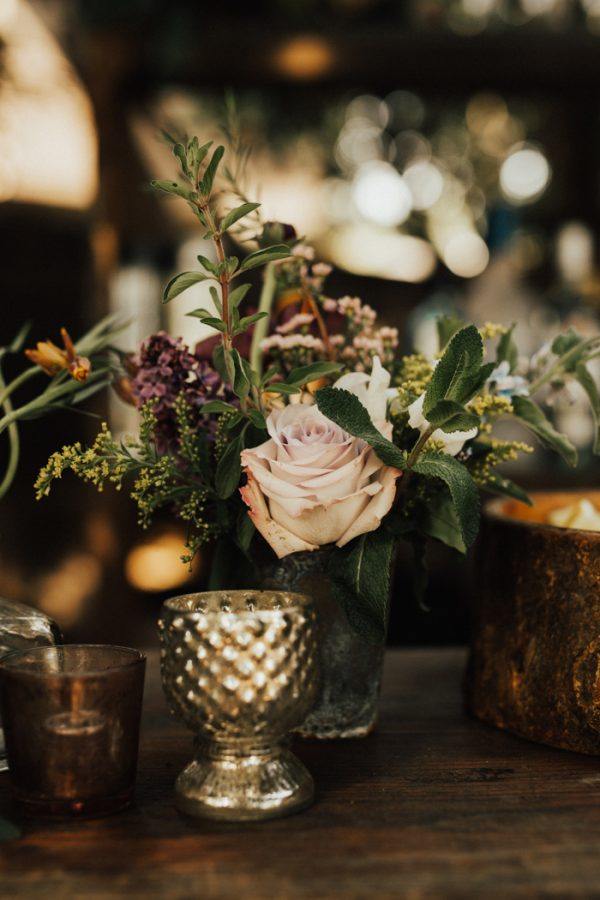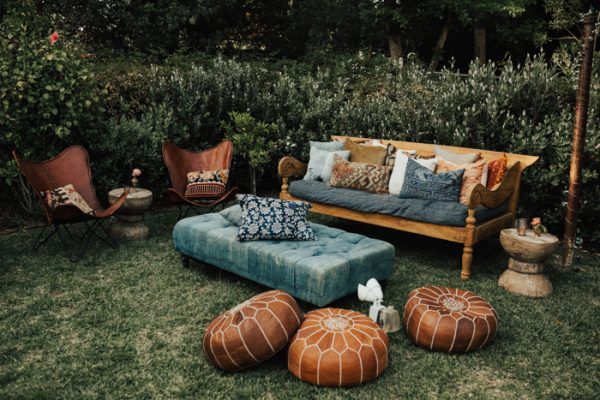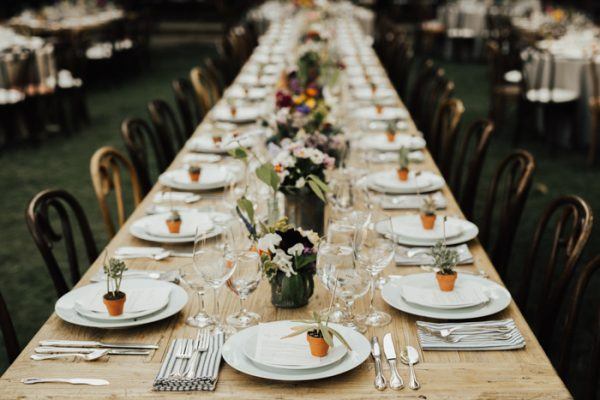 We did the wedding favors. We got the idea from a little shop in Joshua Tree. We ordered tiny terra cotta pots and filled them with small succulents from the flower market in Downtown LA. It was a lot of fun because everyone in our families helped with the project. We made over 250 of these favors and lots of people took them home.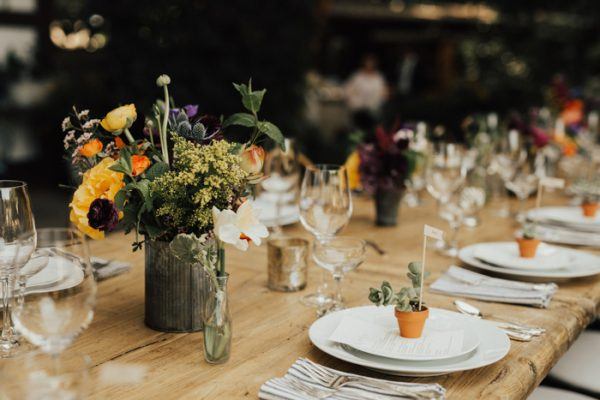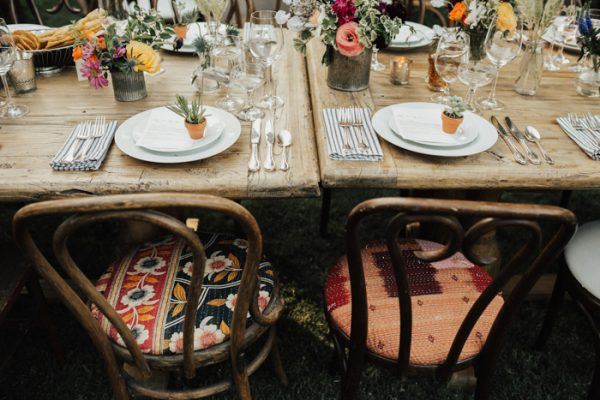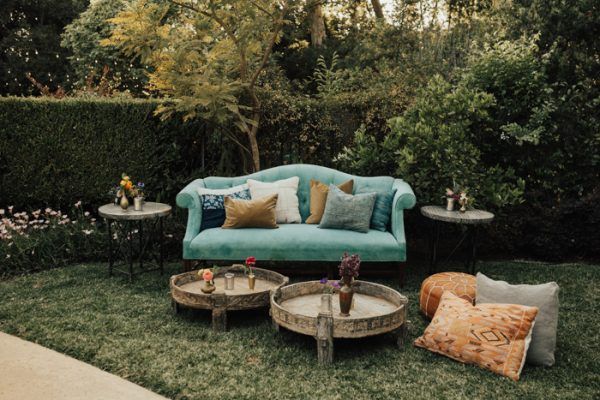 We wanted the evening to be both relaxed and warm but we also cared about getting the details right. We described it to our planner, Danielle, as wanting an evening of "organized chaos," where the structure invites a kind of playful harmony and elegance. We wanted guests to be wowed but never uncomfortable with the setting. The vibe should invite a fun sort of messiness where everyone feels cool about spilling wine, dancing with your tie off, and stepping off to the side for a smoke or another cocktail.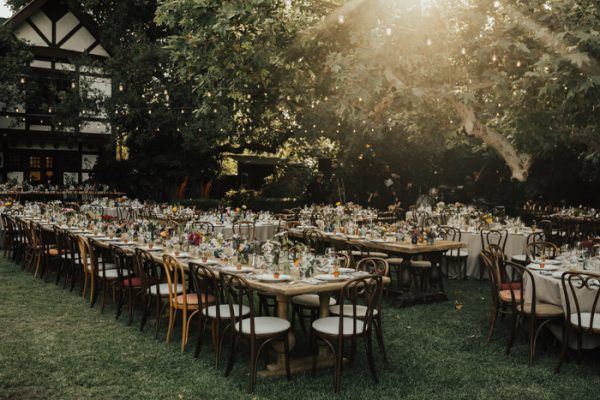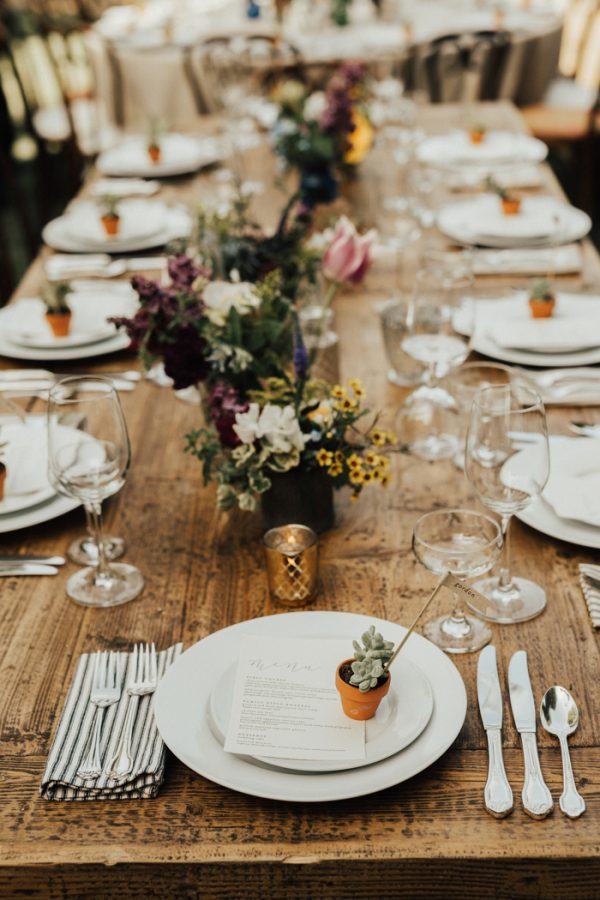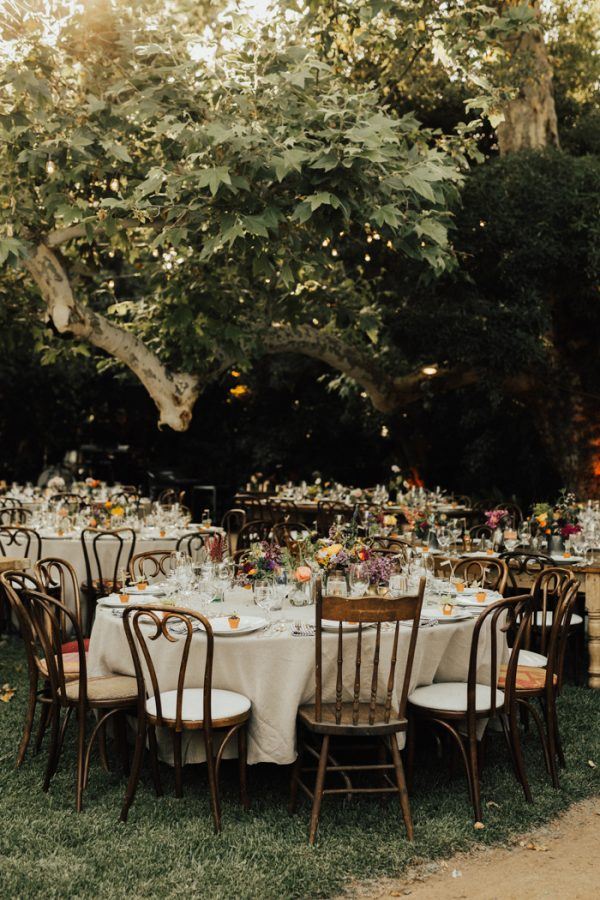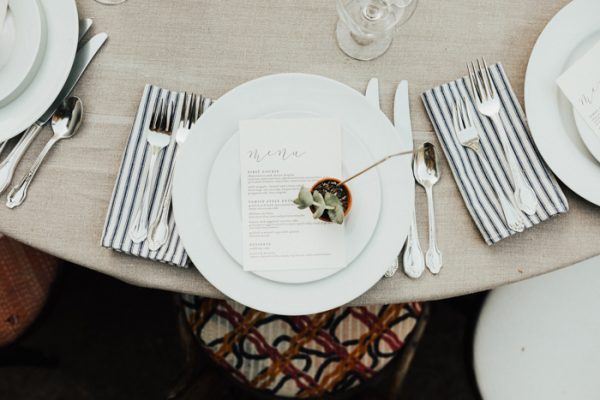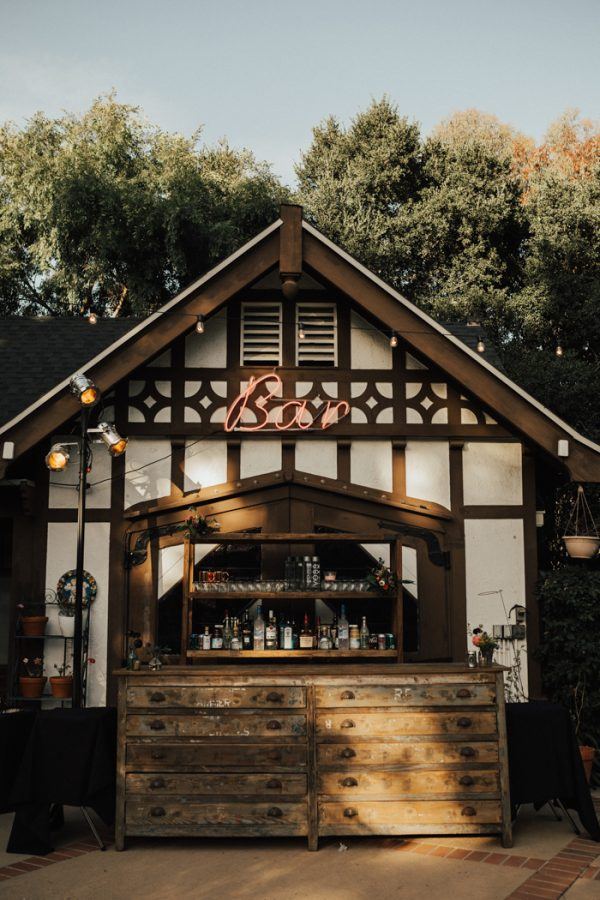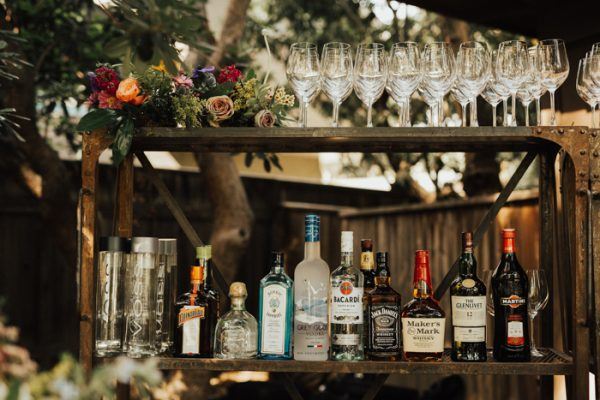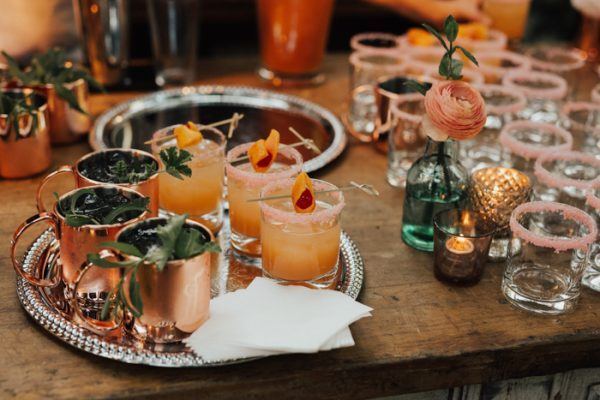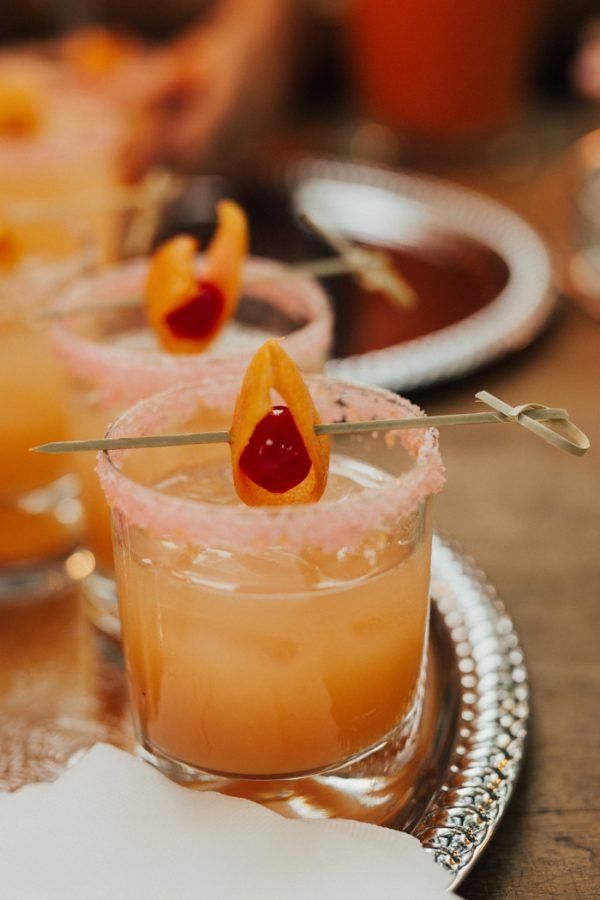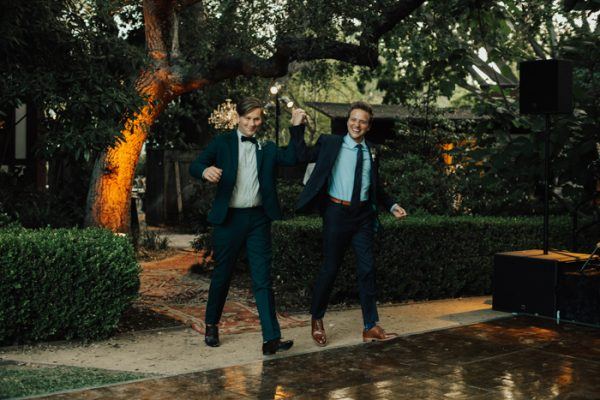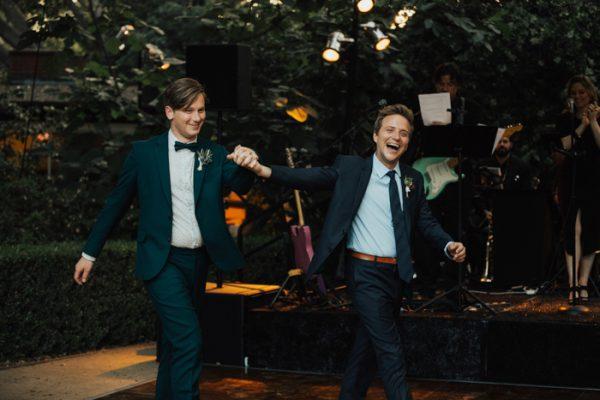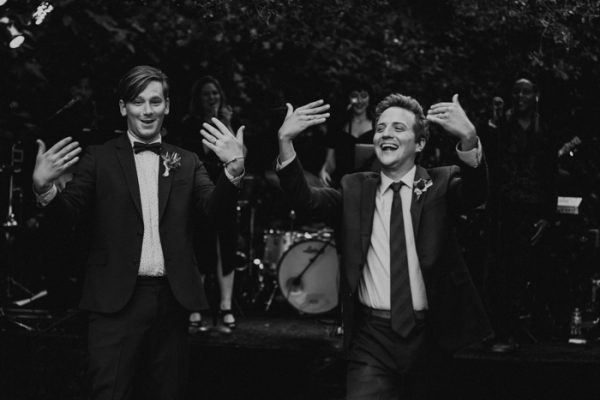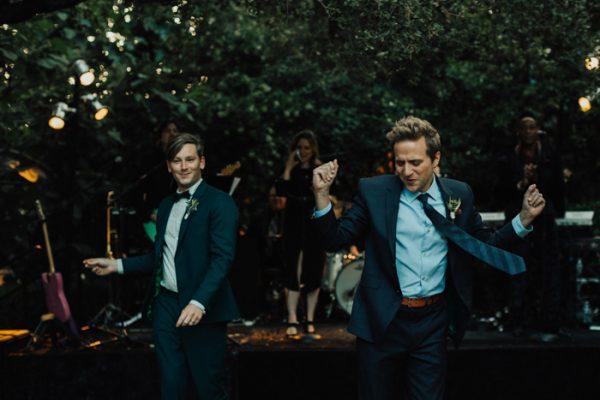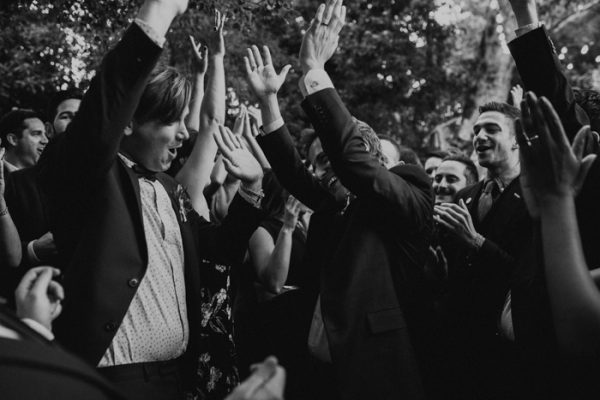 Congratulations to Harry and Cris on your marriage! To see more backyard weddings, check out this crafty backyard wedding and this Virginia backyard elopement.