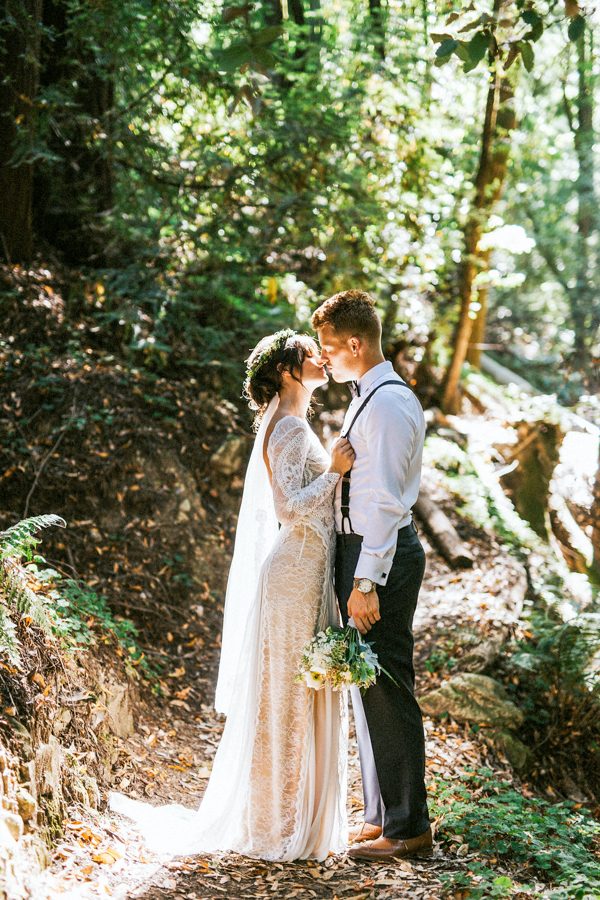 Katie and Sam loved the organic beauty of Saratoga Springs from the start, so it seemed only natural to keep their wedding décor earthy and minimal! Sparkling accents of gold and vintage furniture scattered around the couple's venue created warmth and depth to the couple's wedding design. We love how Katie's long-sleeved Grace Loves Lace gown lent a gorgeous ethereal tone to her classic bridal style! Seth & Kaiti Photography captured the couple's day, including an especially gorgeous first look in the forest and fun reception details like a s'mores bar!
The Couple:
Katie and Sam
The Wedding:
Saratoga Springs, Saratoga, California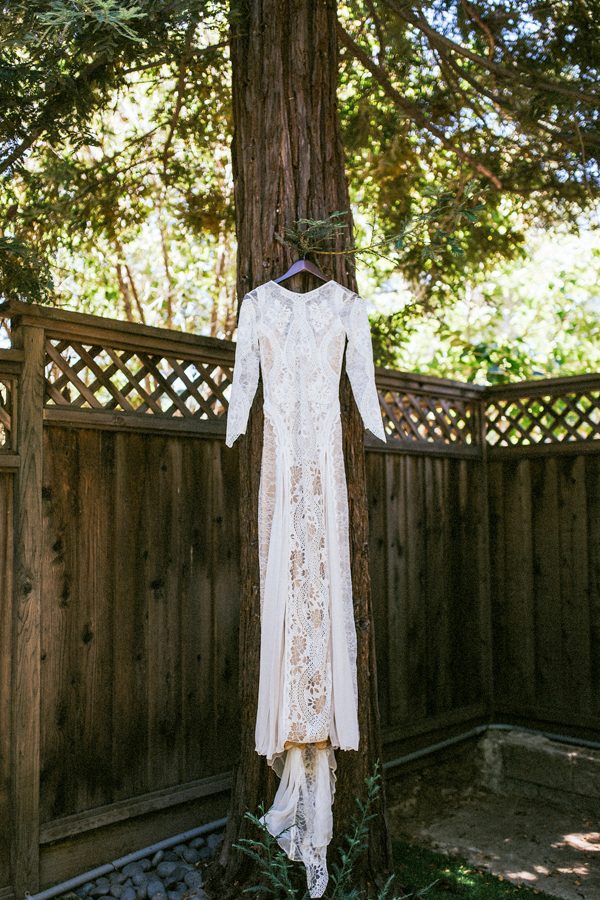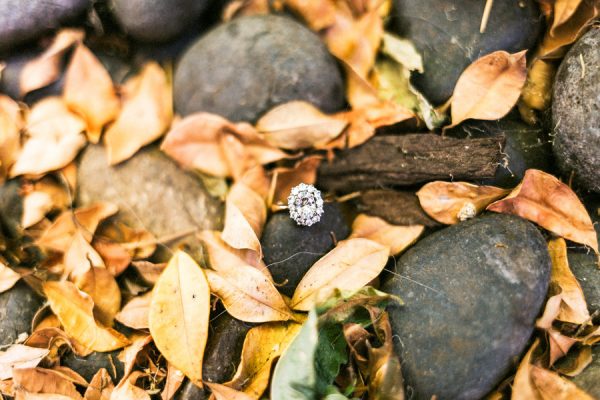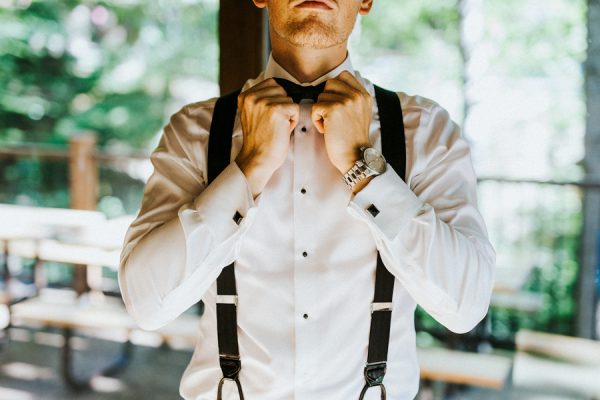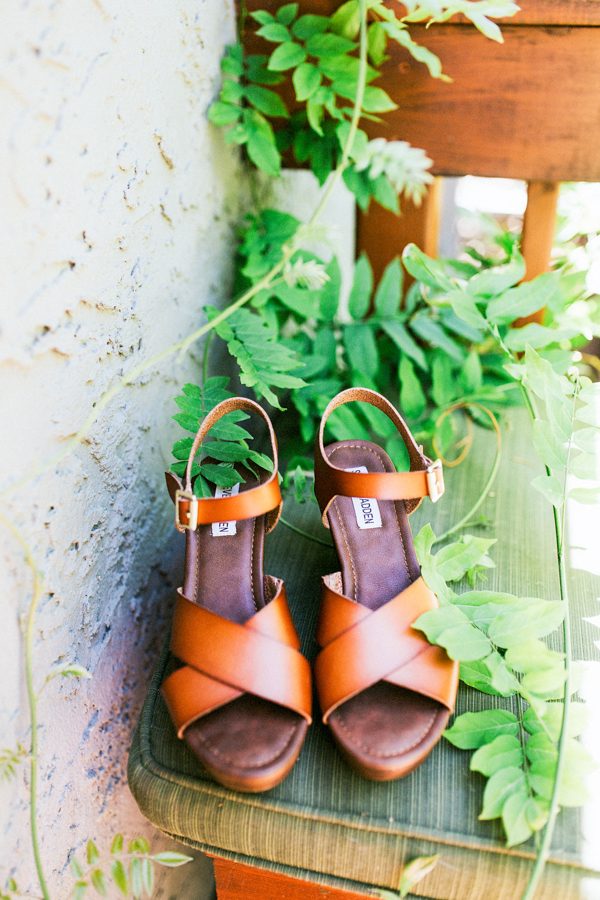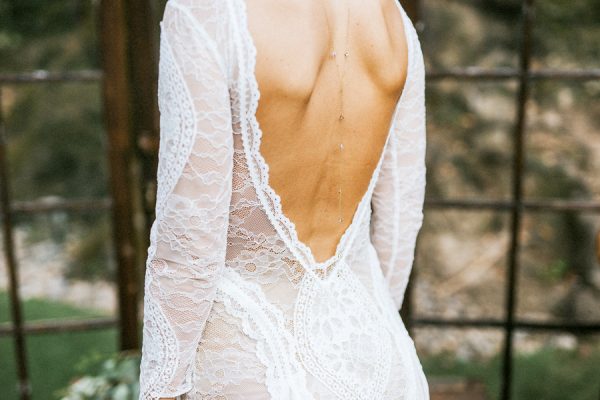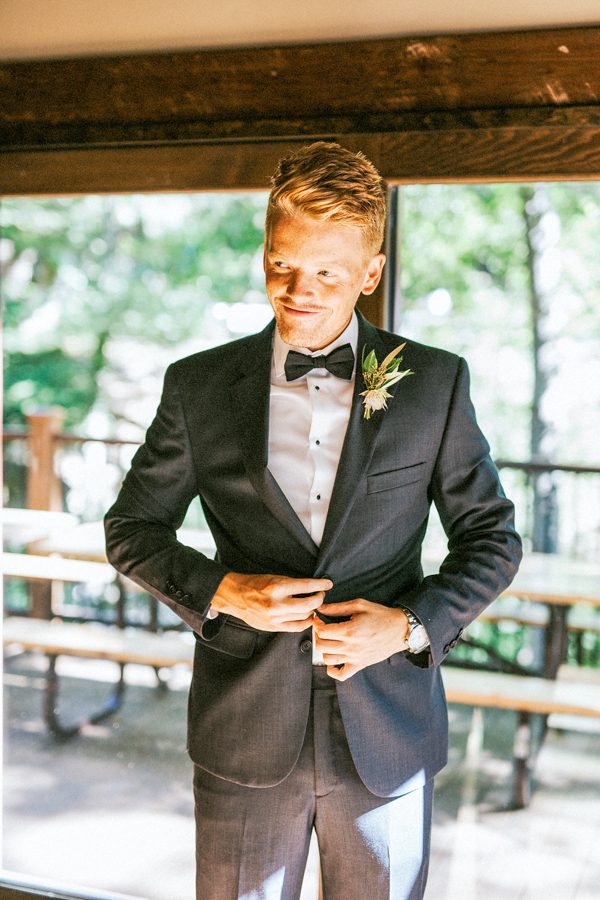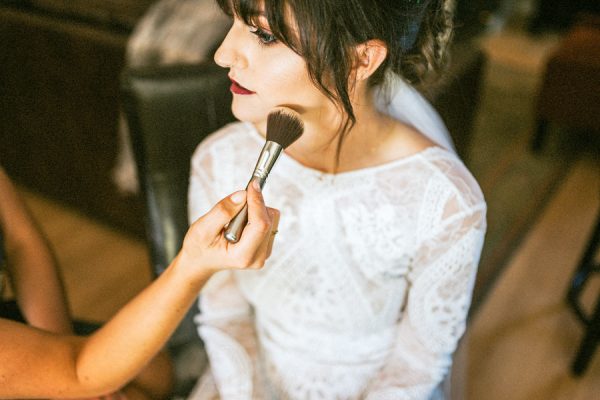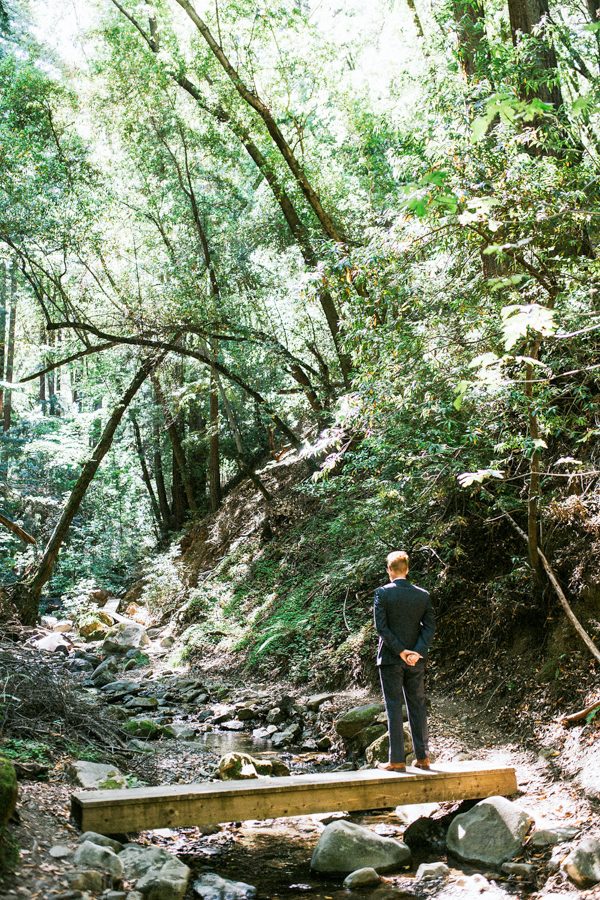 Our first look was the most memorable moment. I was very skeptical about doing a first look but I am so glad I did it. After all, you are marrying your best friend, your partner in crime, why wouldn't you want to spend more time with them throughout the entire day.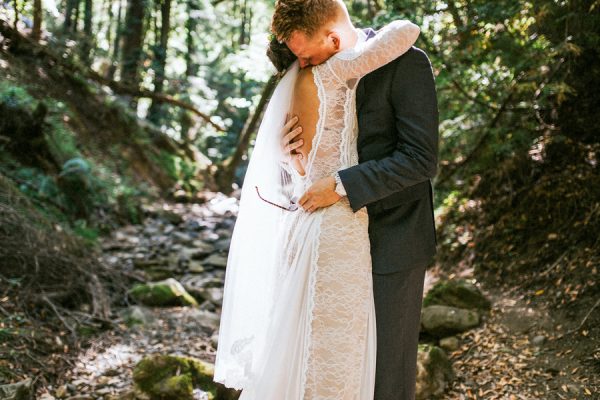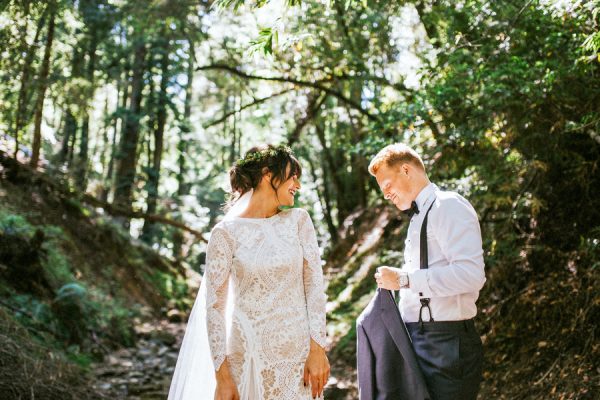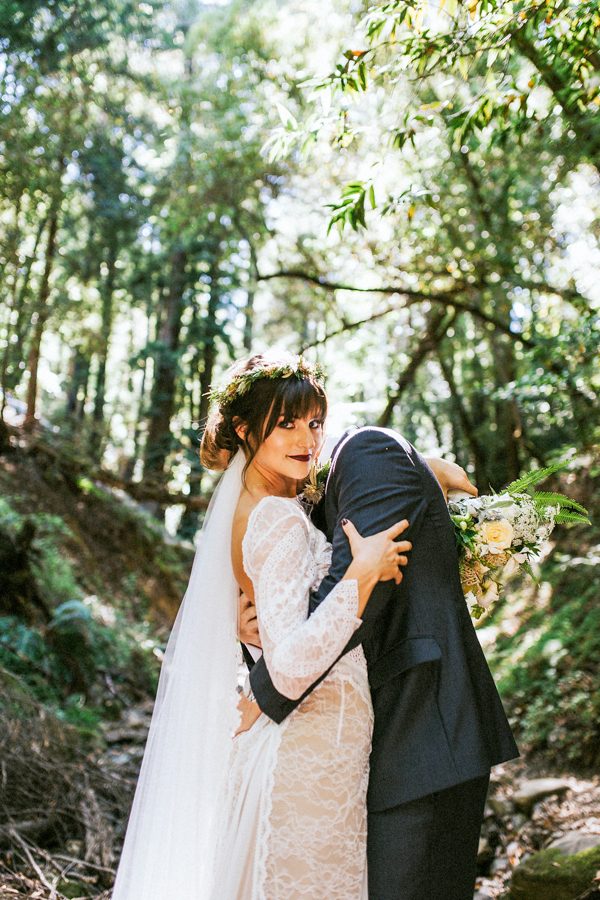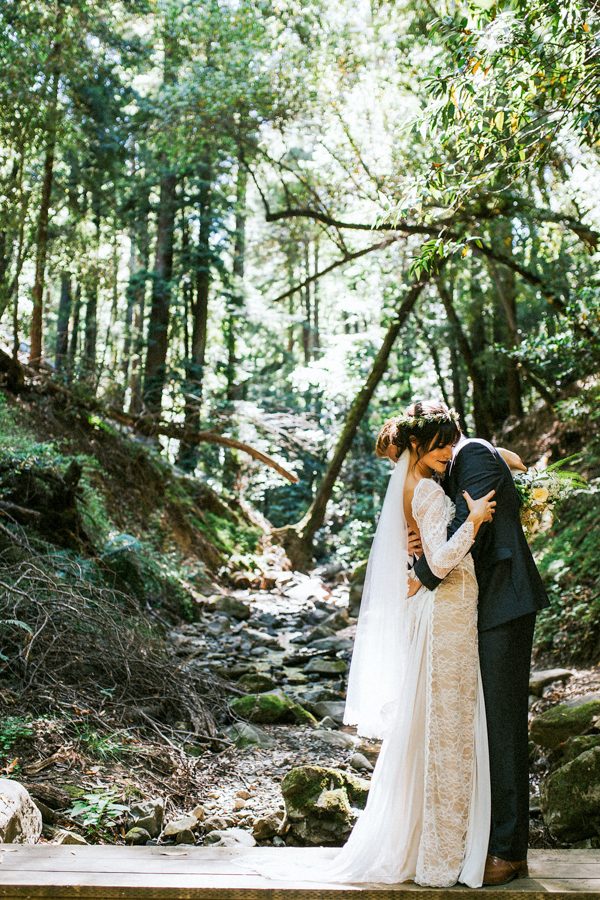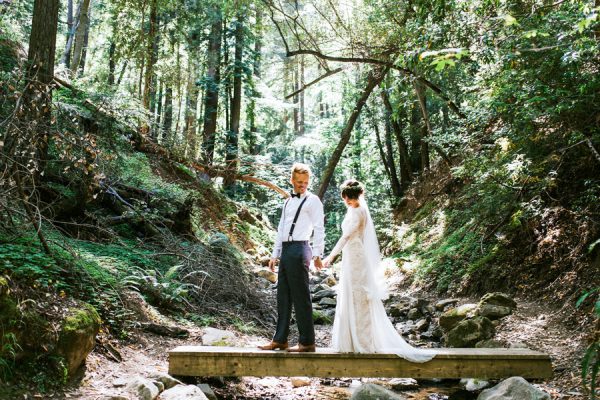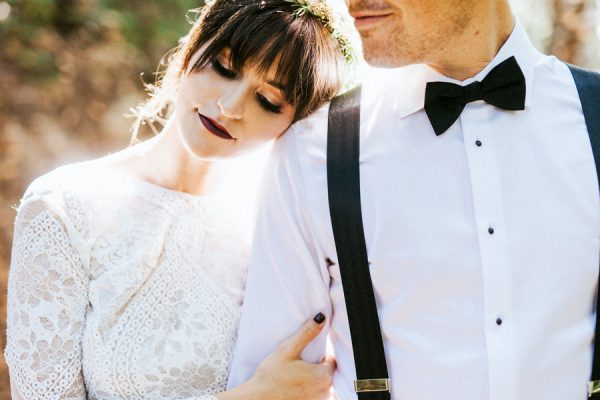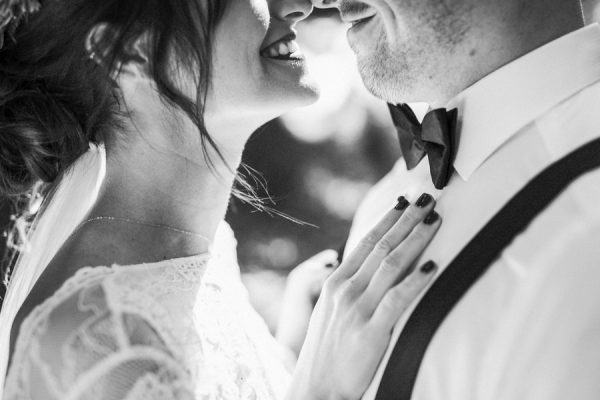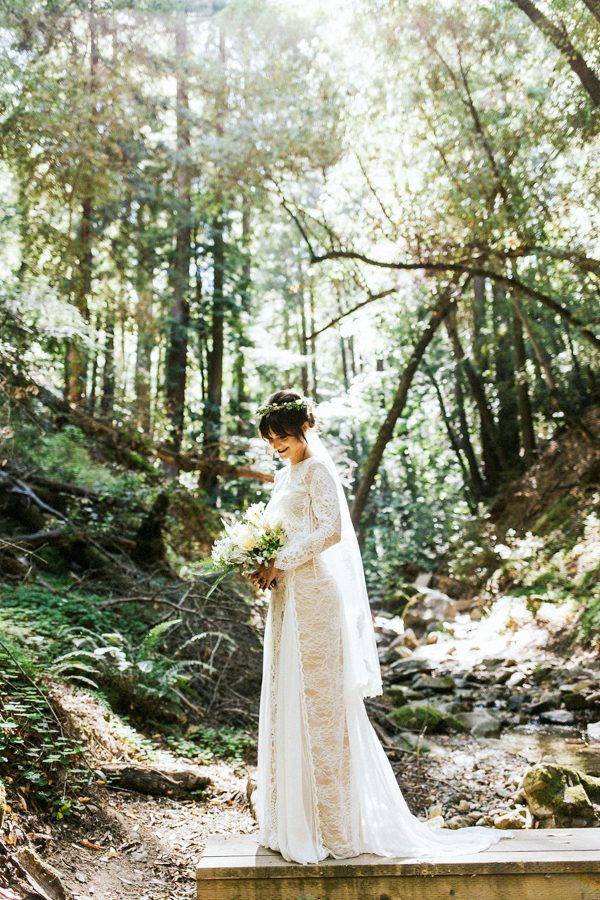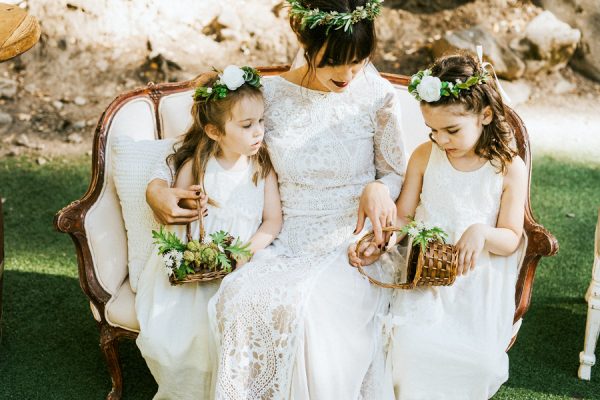 Making sure our guests enjoyed themselves was the most important part of planning. We didn't want it to be a boring wedding. So games, games, and more games were provided. When you mix alcohol, games, friends, family and food. Now thats a party.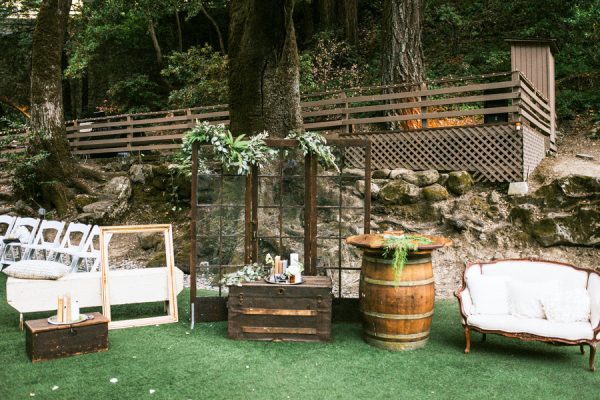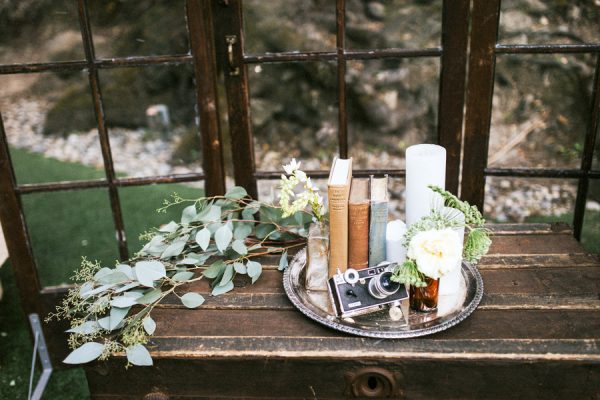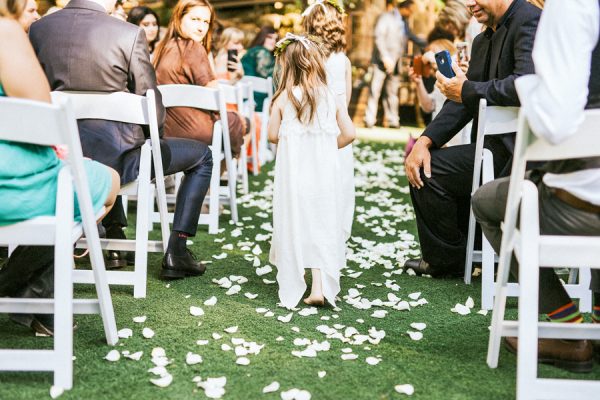 I had my future husband walk me down the aisle. I didn't want family drama, and really he is the one who has supported me and will continue to support me and love me unconditionally. So I wanted him by my side.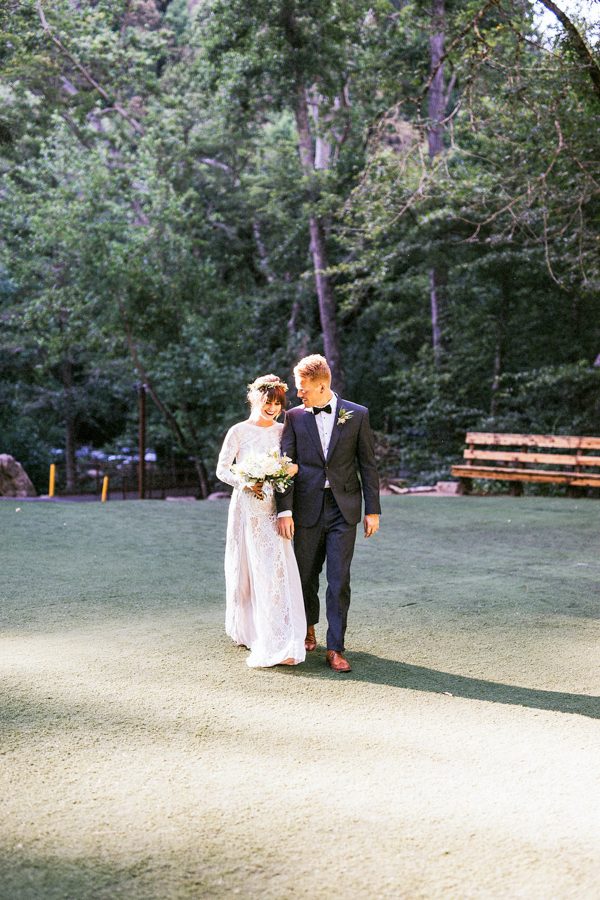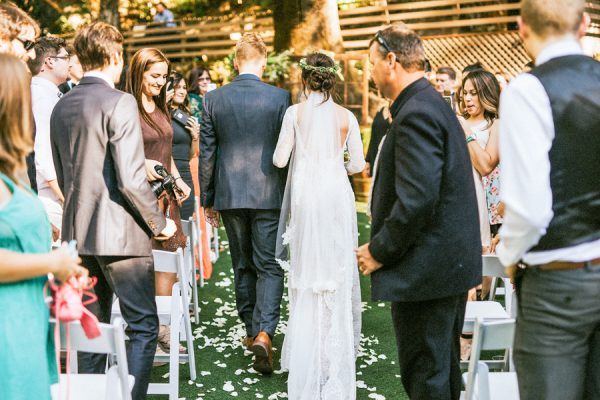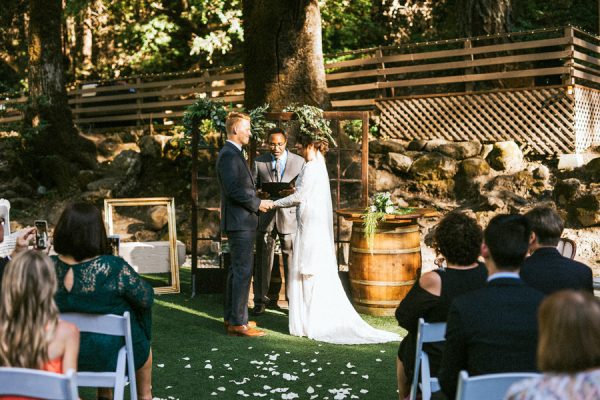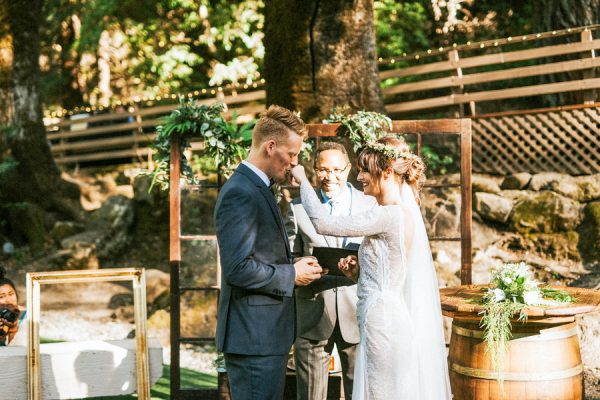 Our wedding colors were very earthy colors. Whites, Tans, Browns, Olives, Greens, Grays. Instead of bringing in bright colors and a different decor to our venue, I wanted to match it. We got married in the Santa Cruz California hills. Very "forest/earthy". So I envisioned our wedding to only enhance the venue and really make it as beautiful as it could be (on our tight budget of course!)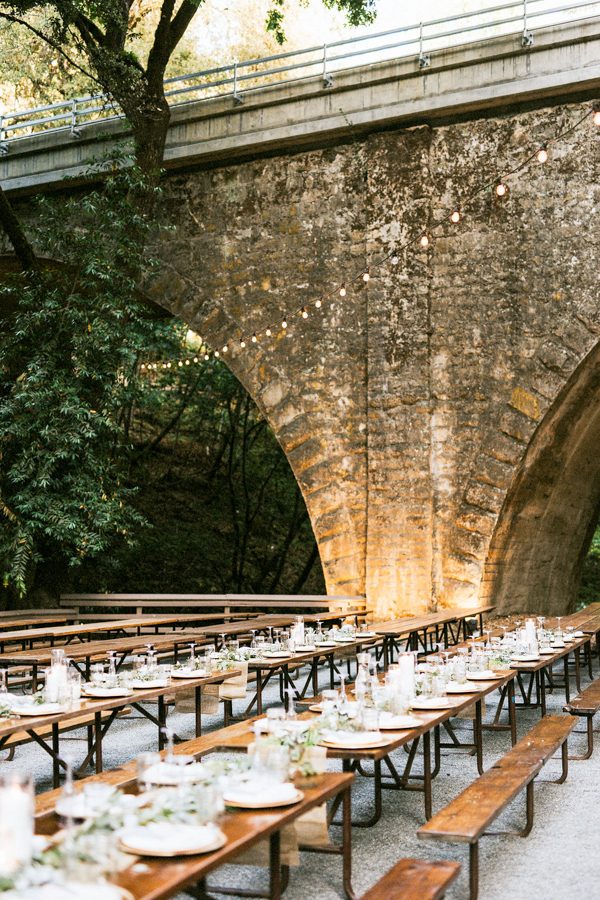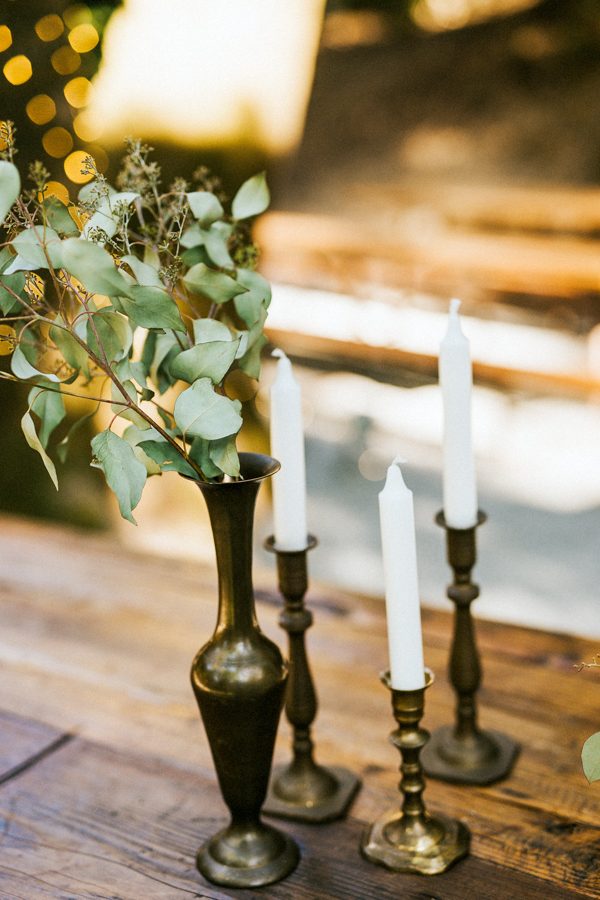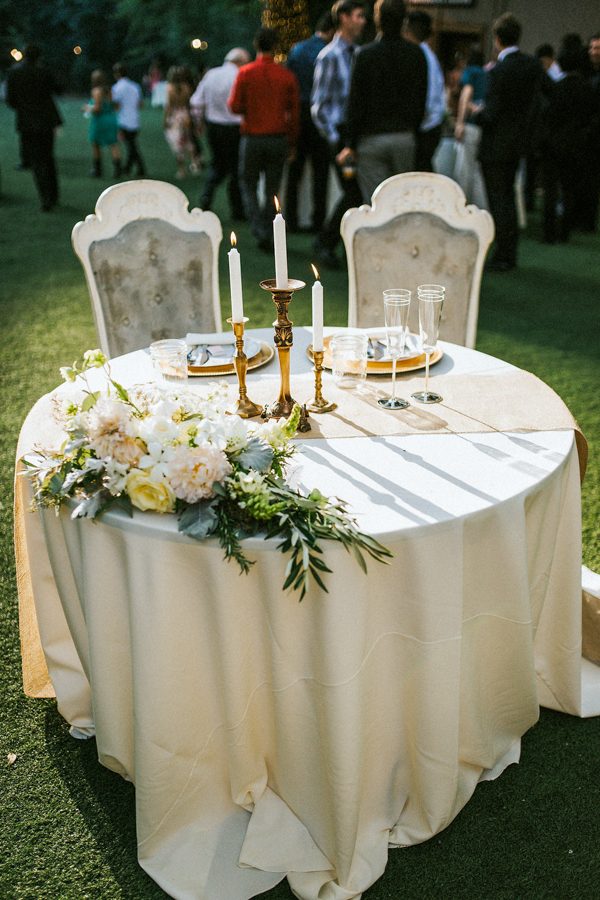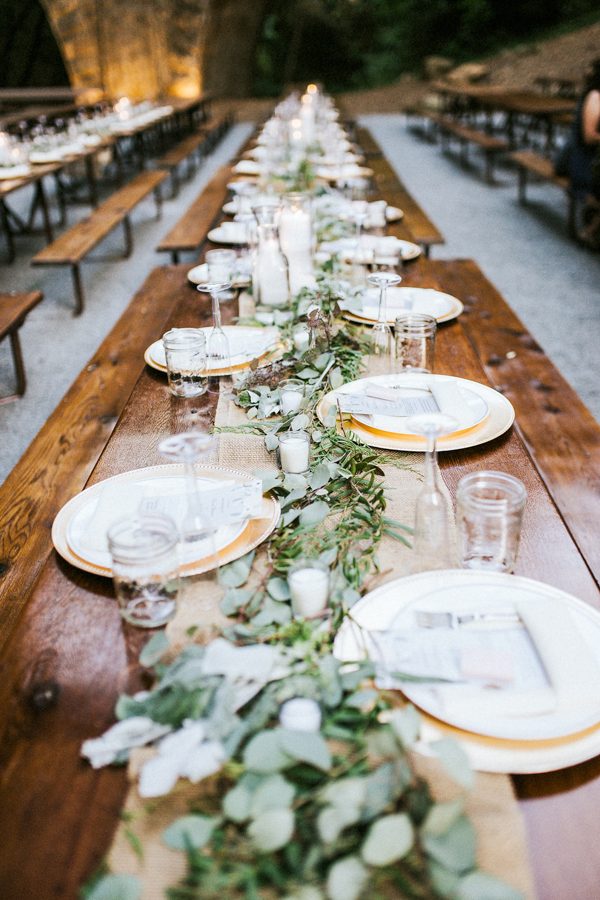 Our wedding favors were little match boxes, set on each place setting. They said "The Perfect Match". We had a decent amount of candles throughout the dinner tables. On our menu we asked that everyone start the dinner off by lighting the candles on the table. It really came together well. I loved it!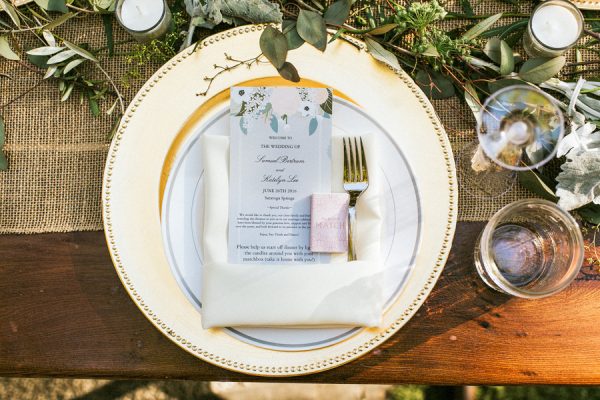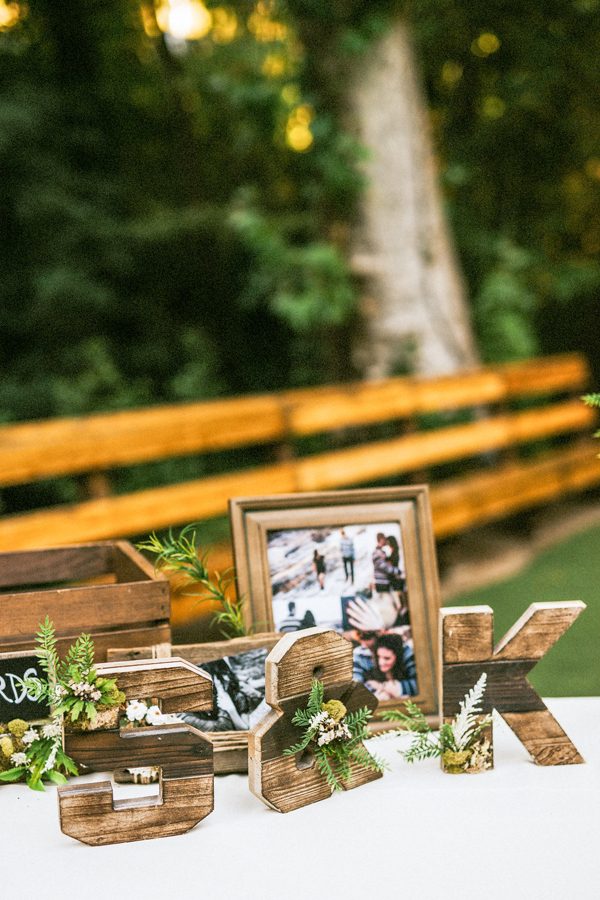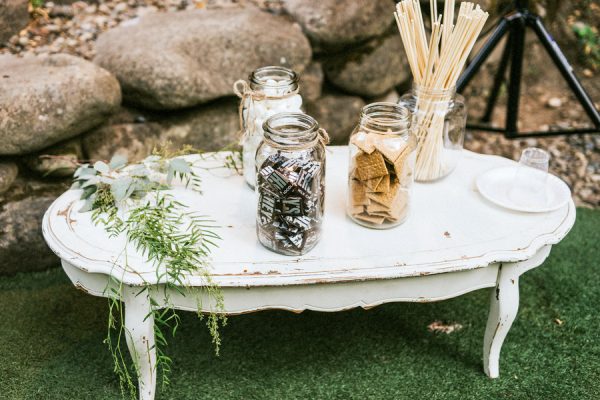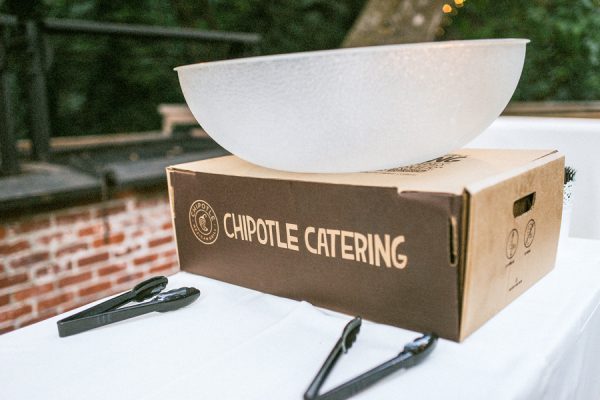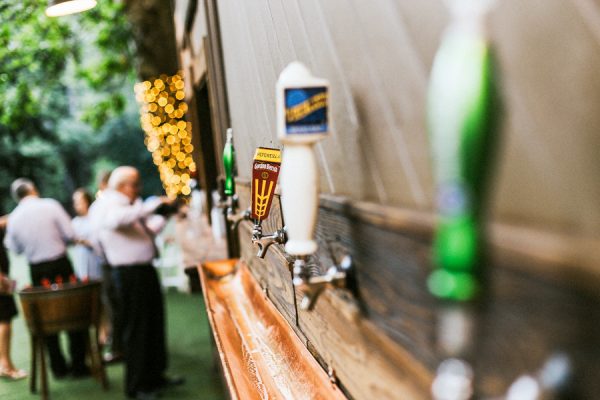 Our advice: I can say not to stress, but reality is, you are going to stress and be nervous. Just try to remember this is your day, worry less, love more, and deep breathes. This is your wedding day and it goes by so fast. Also, try and have most of it planned 4 weeks in advance. Running around three days before the wedding isn't the beeznezzz.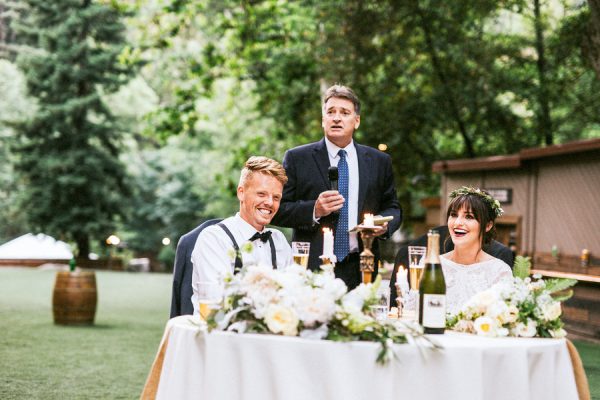 Processional: Bon Iver – Stacks
First dance: John Mayer – Love Is A Verb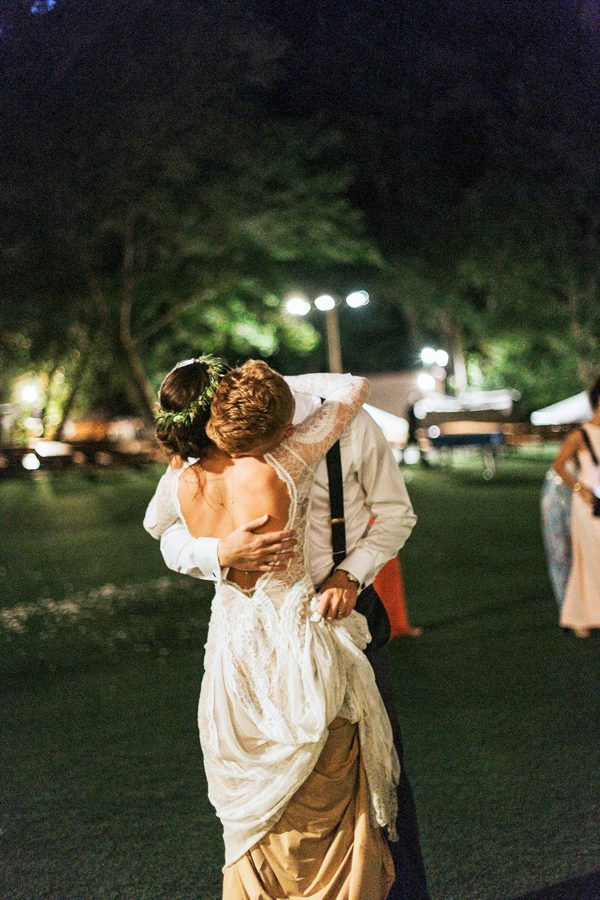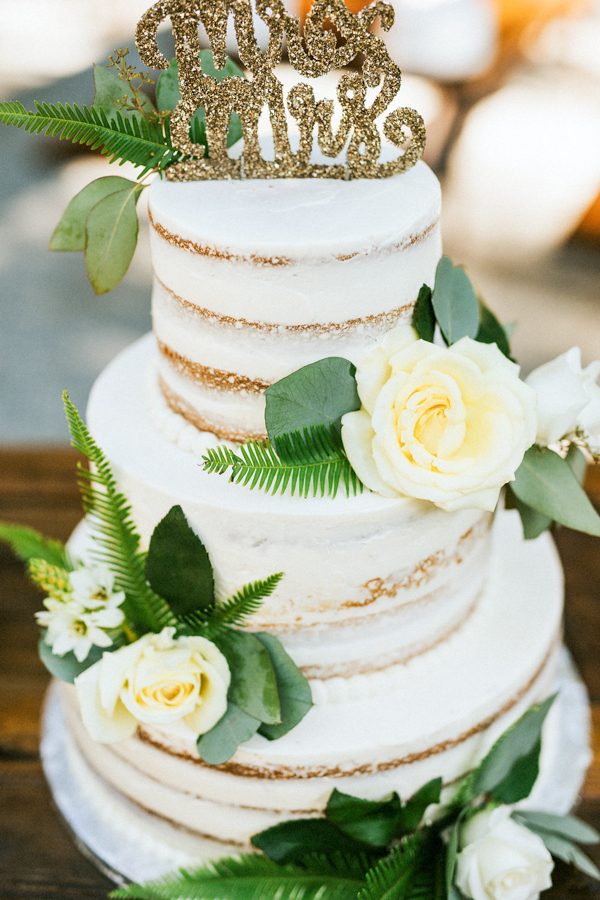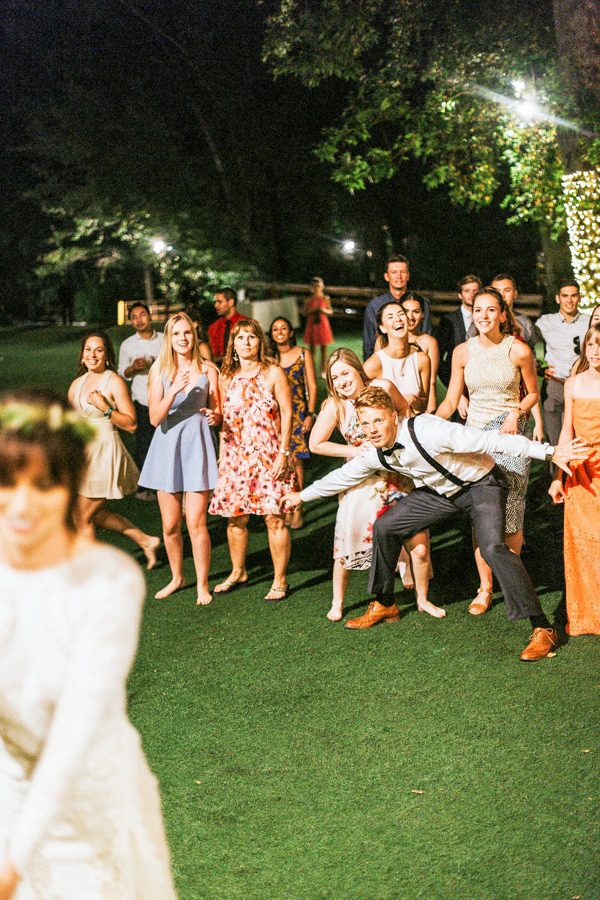 Congratulations to Katie and Sam, and a huge thanks to Seth & Kaiti Photography for sharing this wedding with us! Want more fresh and earthy wedding inspiration? Then you've got to see this neutral-colored wedding at Lamont's Bishops House that's far from boring!