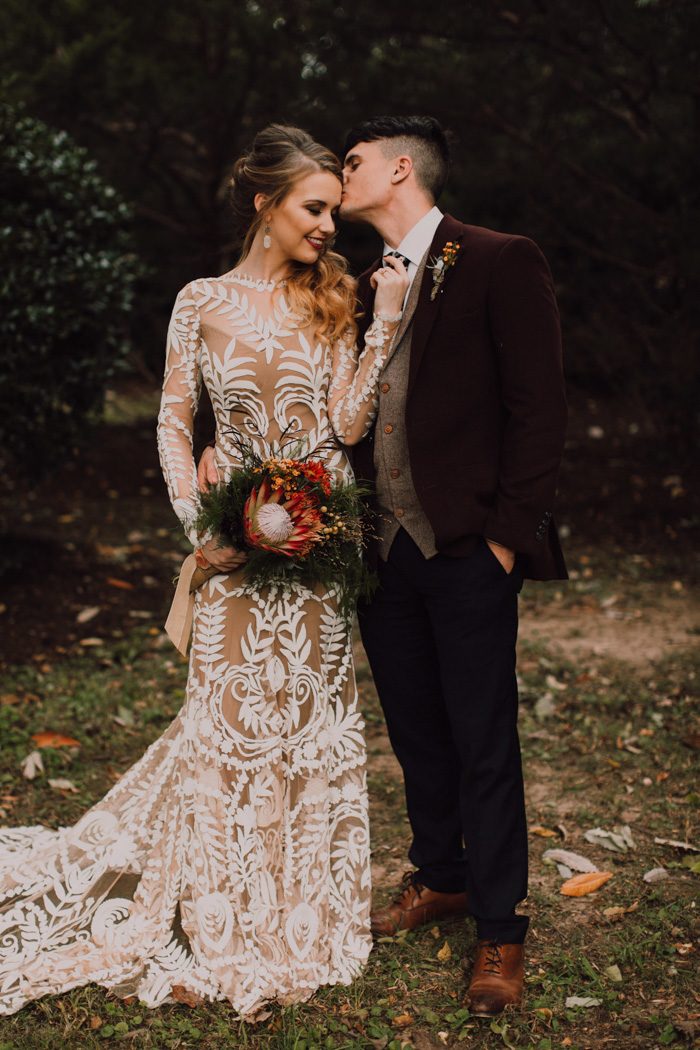 With a wedding planner bride and Cody & Allison Photography capturing every moment, it's no wonder this Riverwood Mansion wedding immediately captured our hearts! Jacey and Dylan chose a classic autumnal color palette and a variety of textures, such as wood, slate, marble, and gemstones, to evoke an earthy elegance that looked perfectly intentional yet totally effortless. The organic floral design was one of the highlights of the day, featuring vibrant orange blooms mixed with neutral berries inside lush greenery. Jacey even took the mismatched bridesmaids trend to another level by letting each bridesmaid not only choose her own vintage-inspired dress but also create her own bouquet. Altogether, the details were visually captivating, but none so much as Jacey's boho-glam bridal look, which featured a stunning Rue De Seine cut-out lace gown, bold makeup, and striking protea bouquet.
The Couple:
Jacey and Dylan
The Wedding:
Riverwood Mansion, Nashville, Tennessee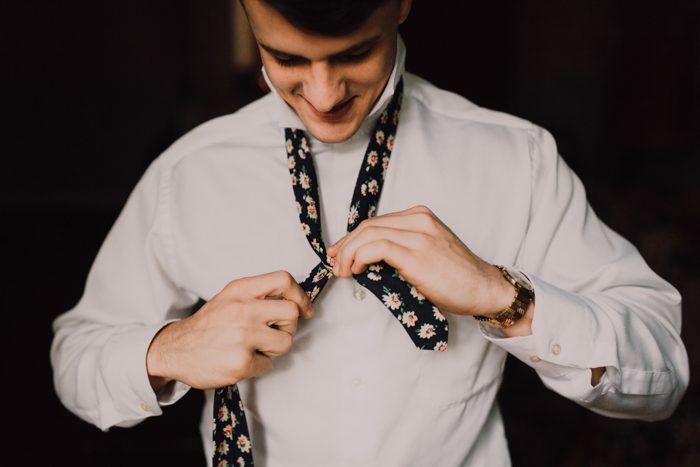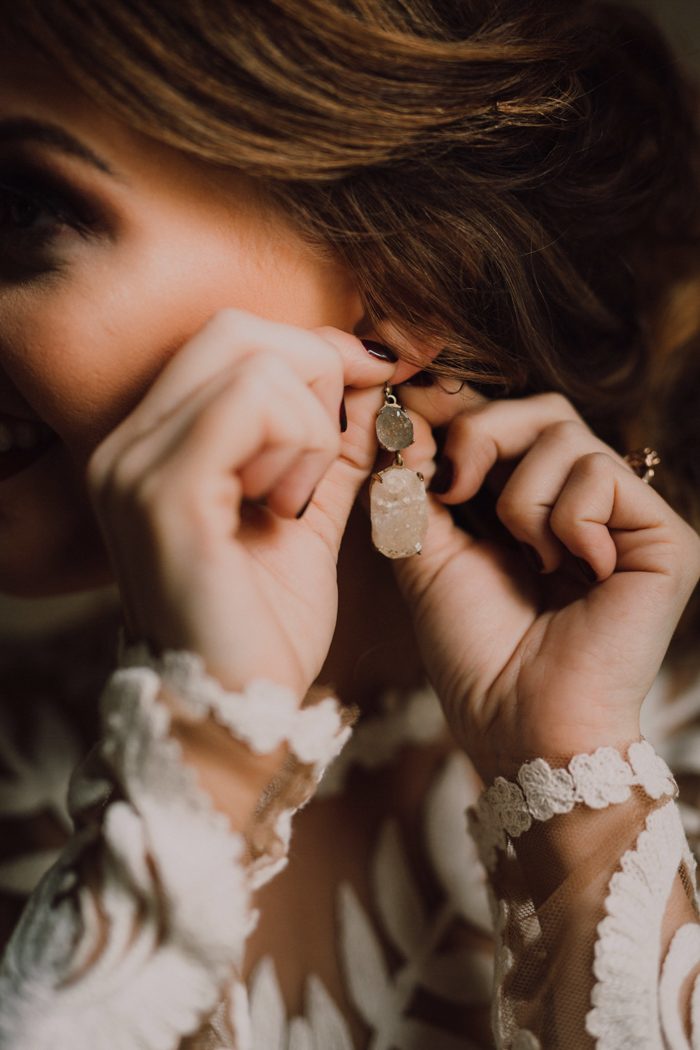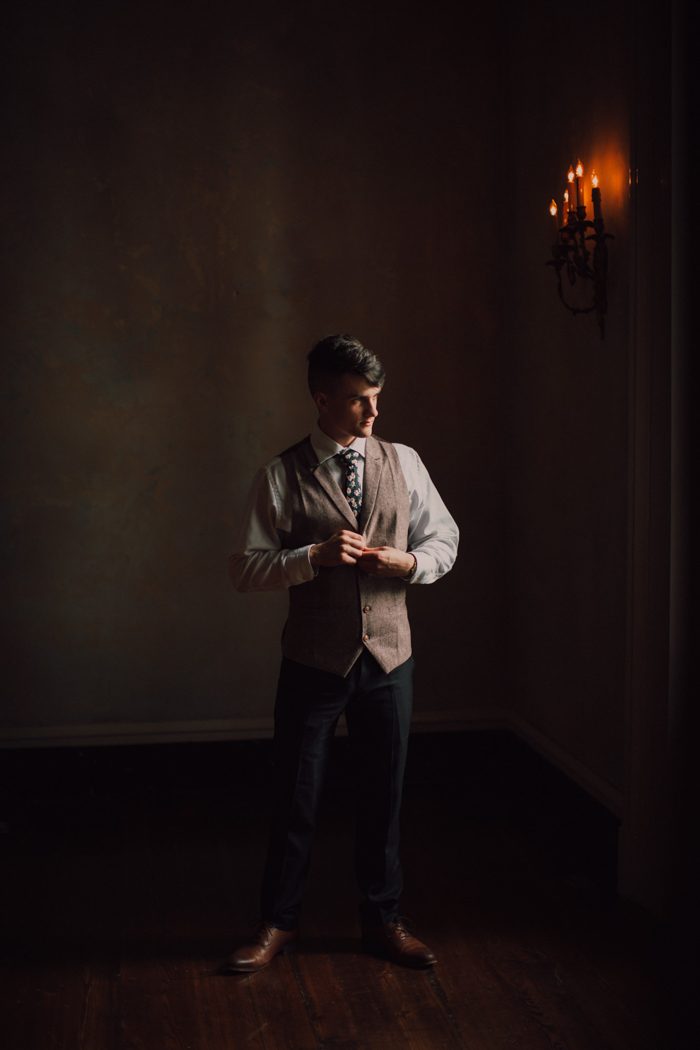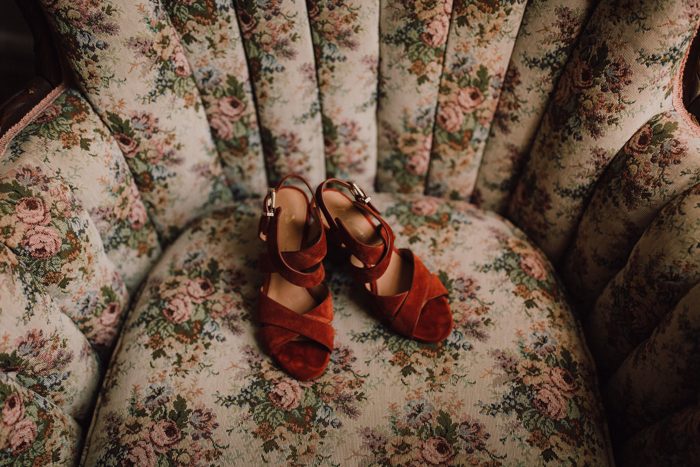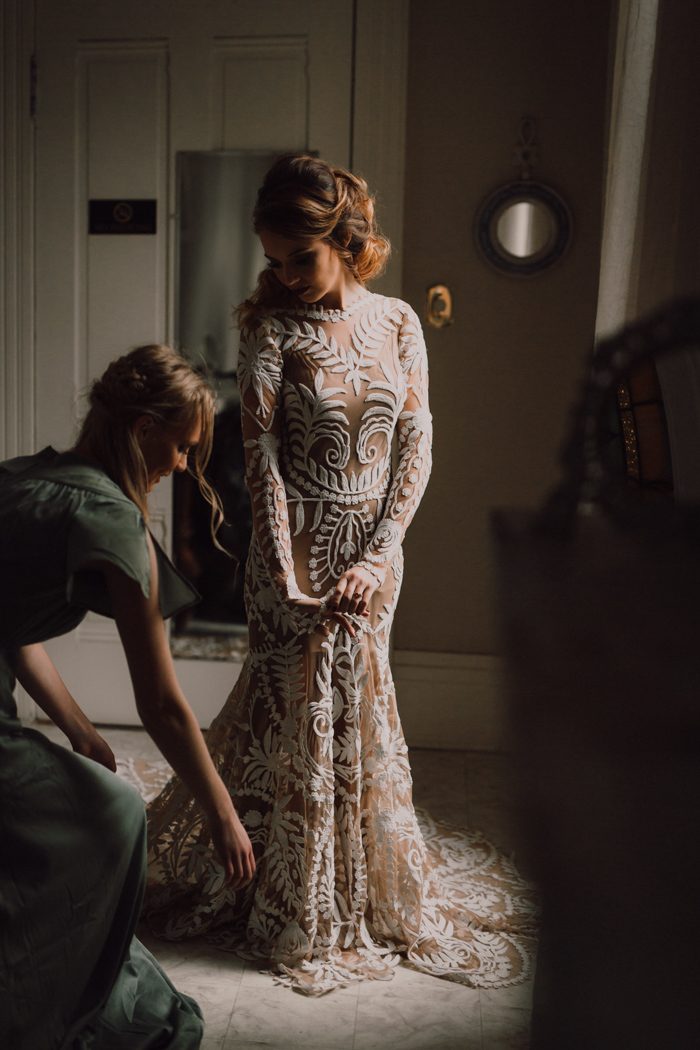 Our best advice is to create the wedding you envision as a couple! Just because everyone else is doing something doesn't mean you have to do it. Your wedding is just that, yours! And it is important that you create the vibe and details that the two of you want as a couple. Also, trust your team. Especially the vendors, family, and friends you have chosen to be apart of your big day. You chose them for a reason, and it is important that you put trust in them to help you!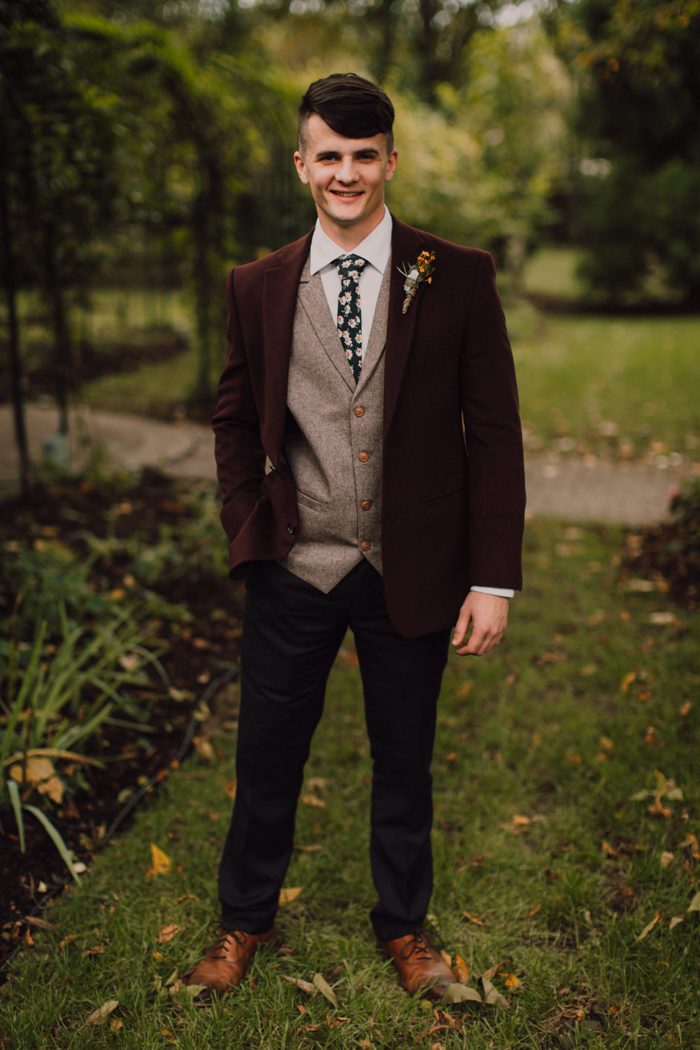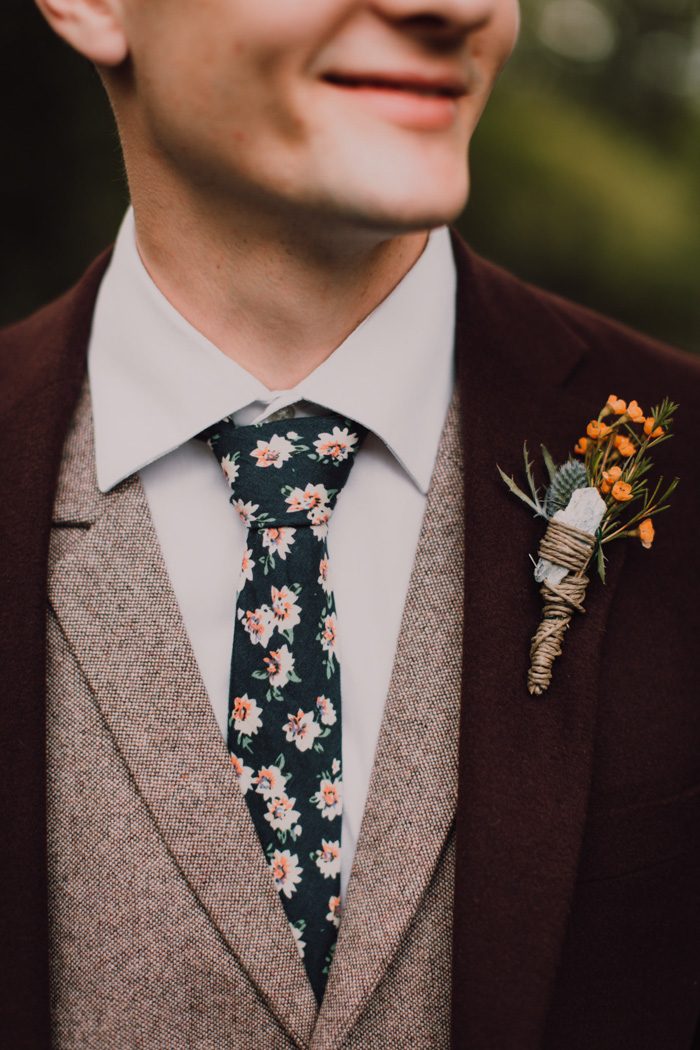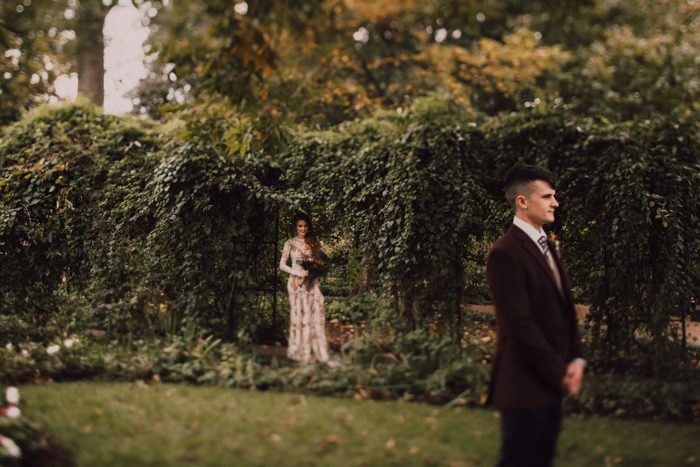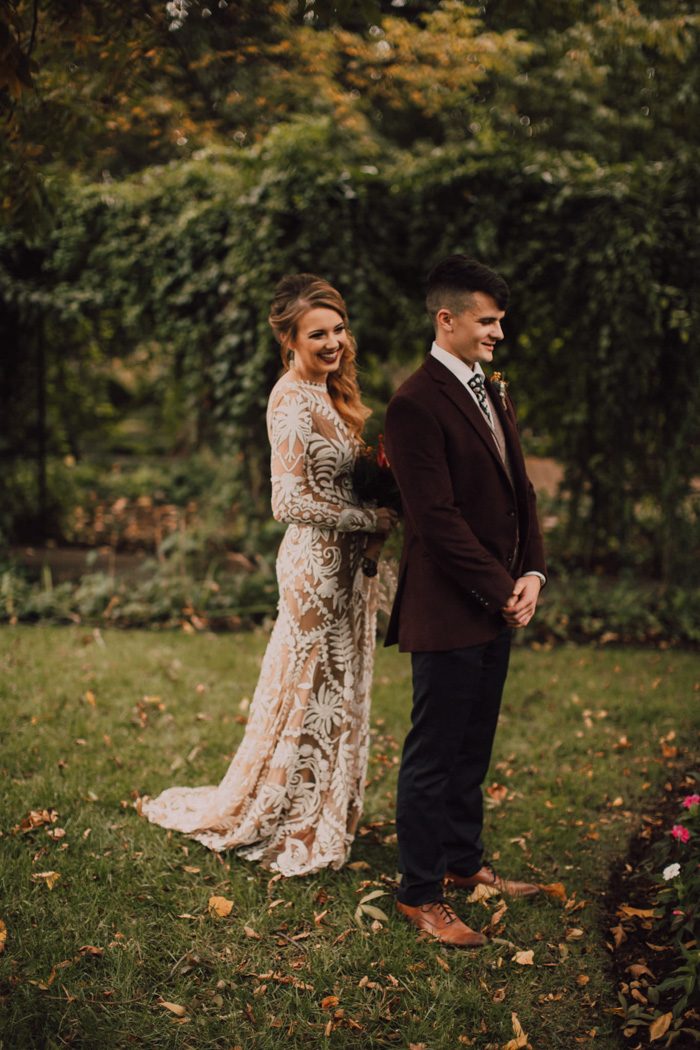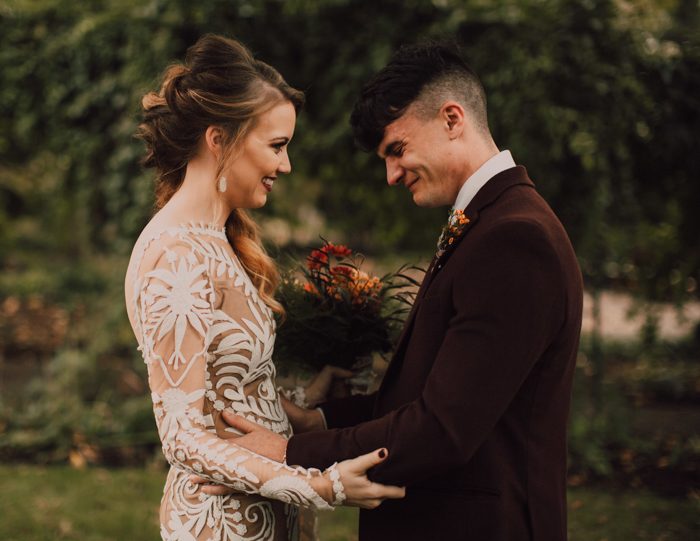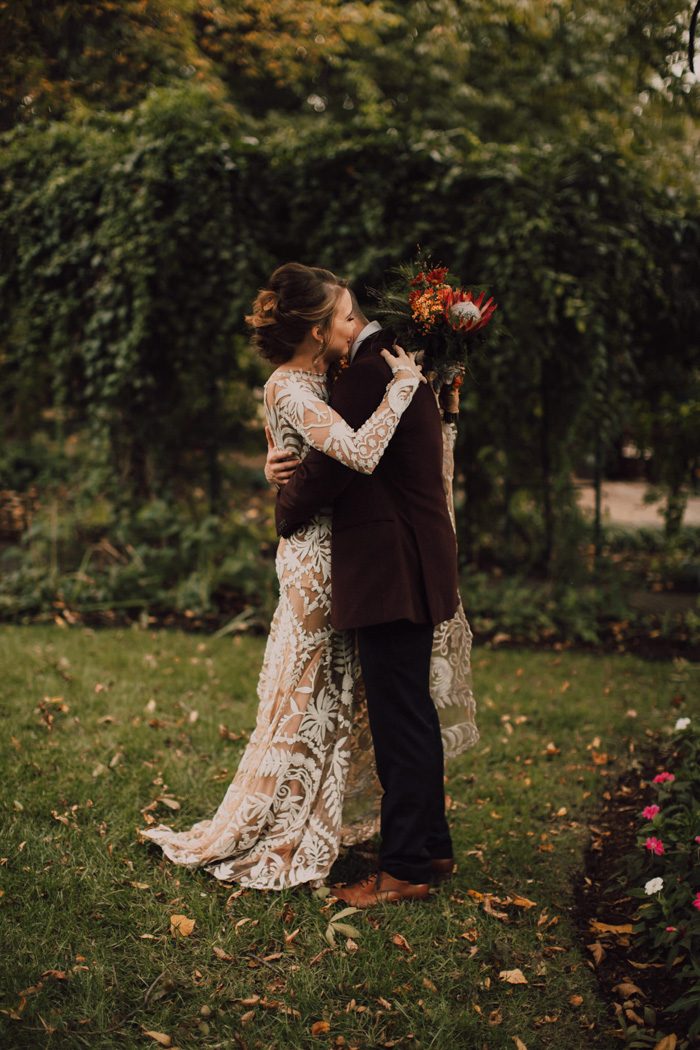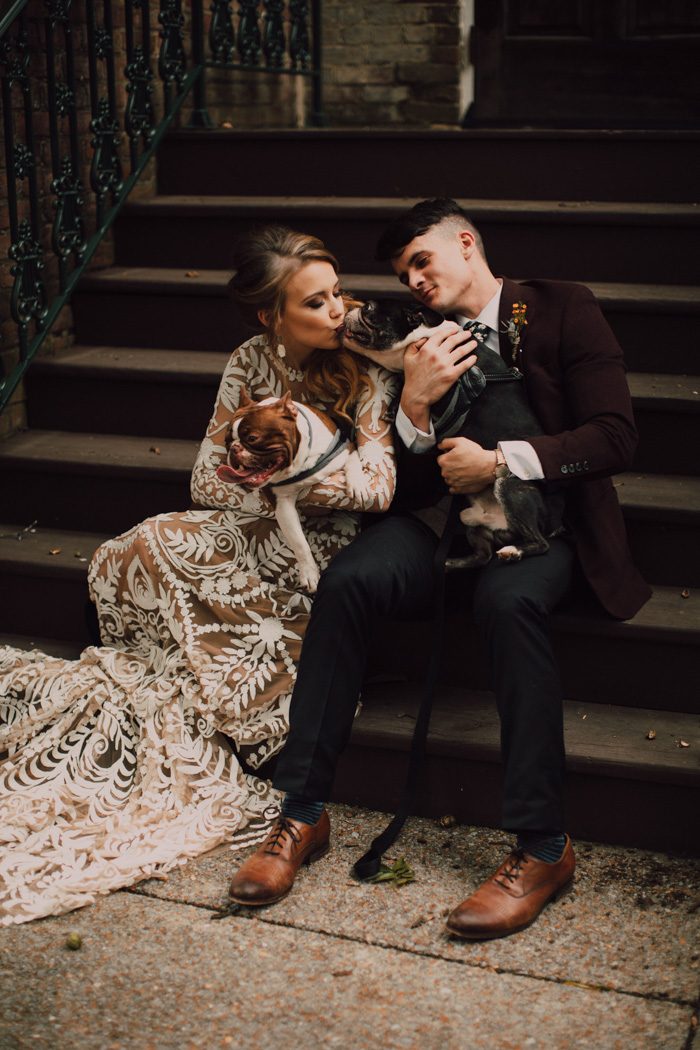 Our floral was a collaboration project. It was somewhat DIY with a lot of help from my talented friend, Cameron Creasy! My mom and I bought all the floral wholesale at Import Flowers in Nashville. We honestly walked in and started filling buckets with anything we thought looked pretty. It was so much fun, and truly helped give us a better visual of all the colors!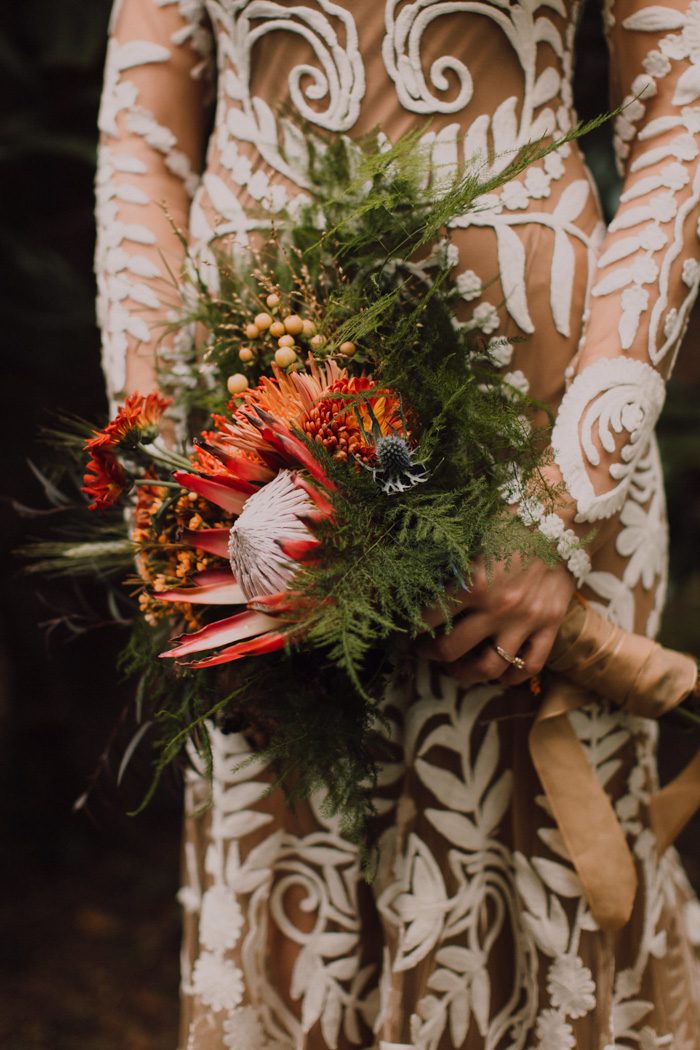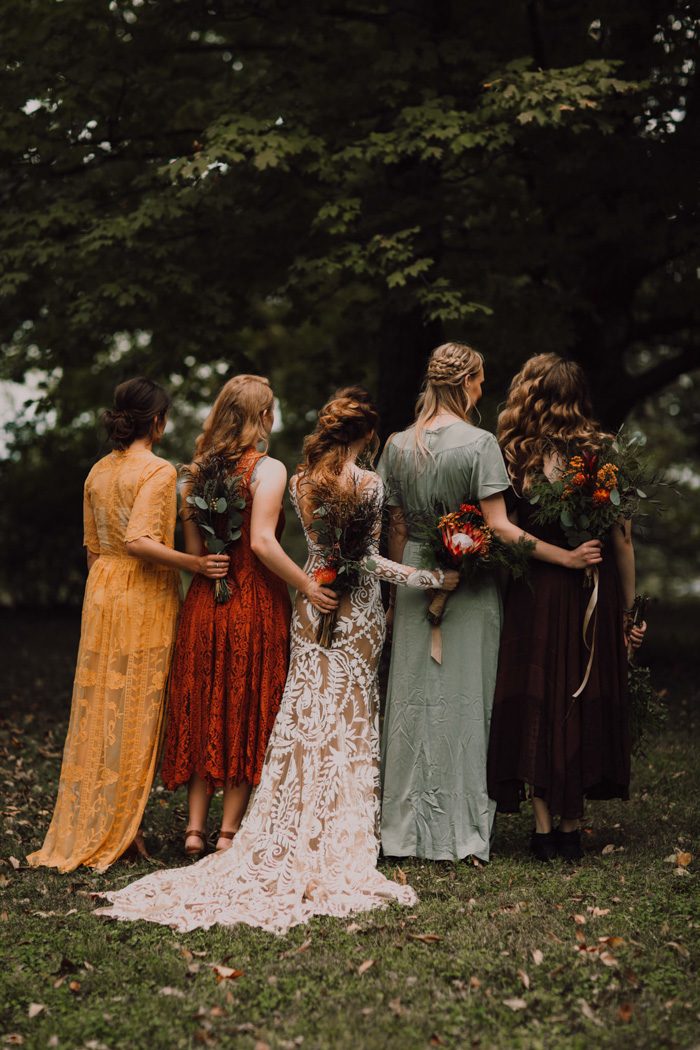 The bridesmaids created all of their own bouquets. I wanted them to have fun with it. They ended up going with a very organic bouquet and it was perfect. Cameron pretty much did everything else from the boutonnieres to the reception tables and the ceremony backdrop. I gave him an idea of the design I wanted, and he captured every detail perfectly. He really understood our love for natural elements!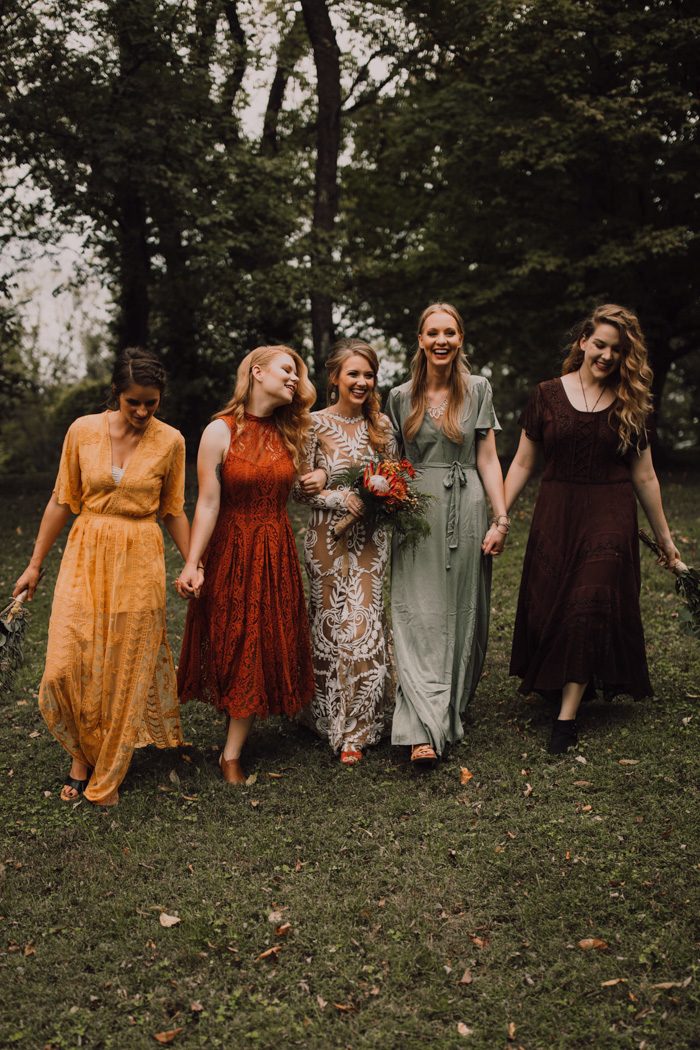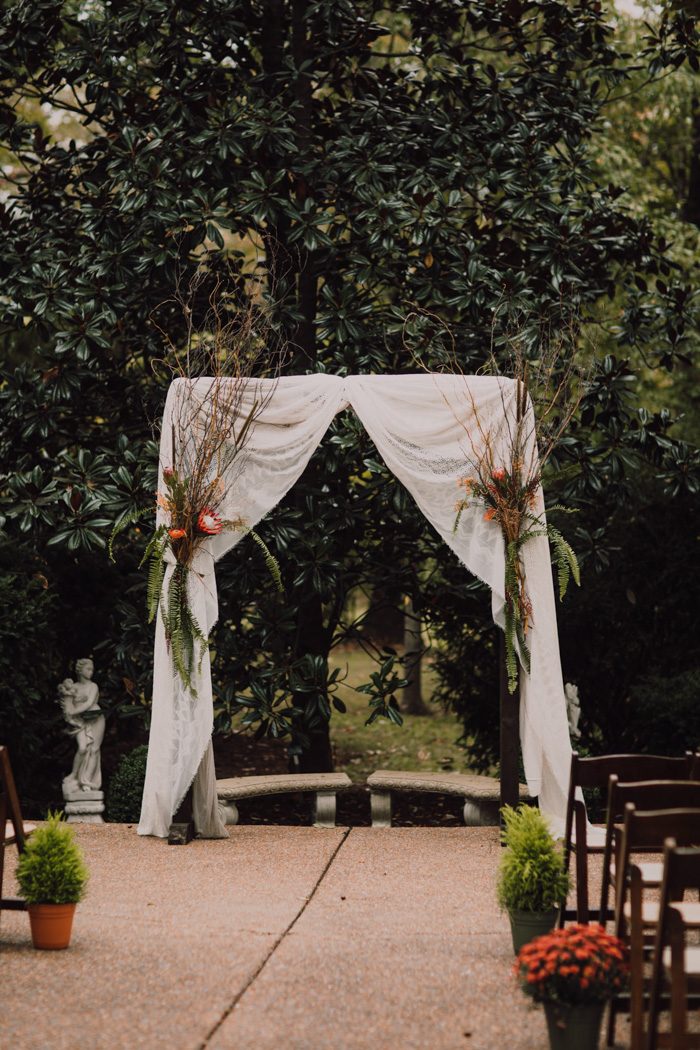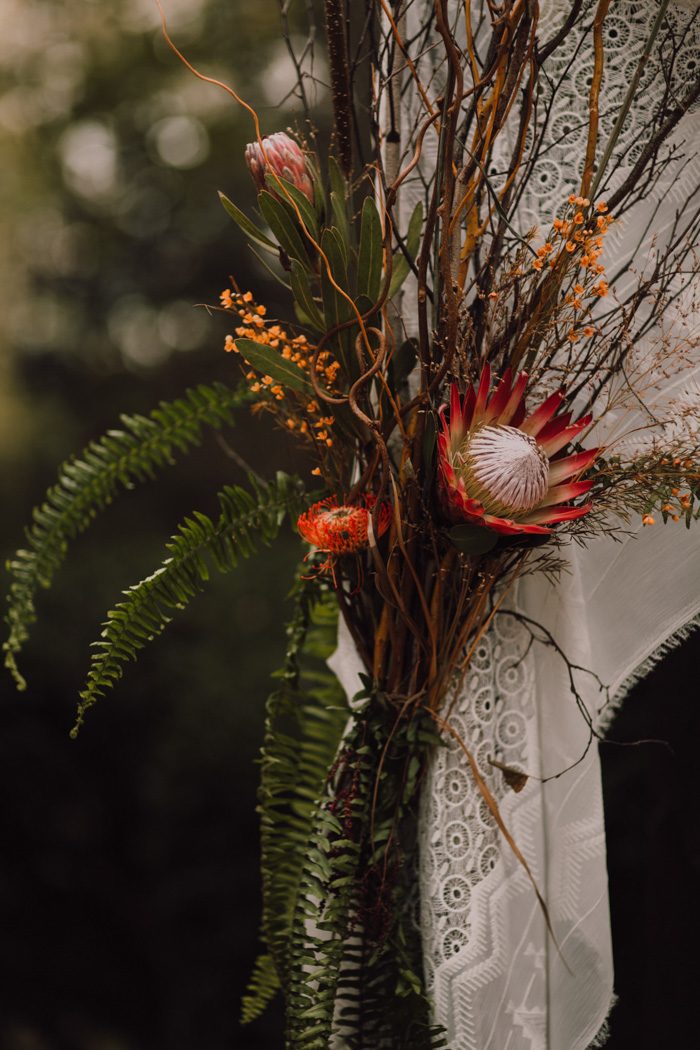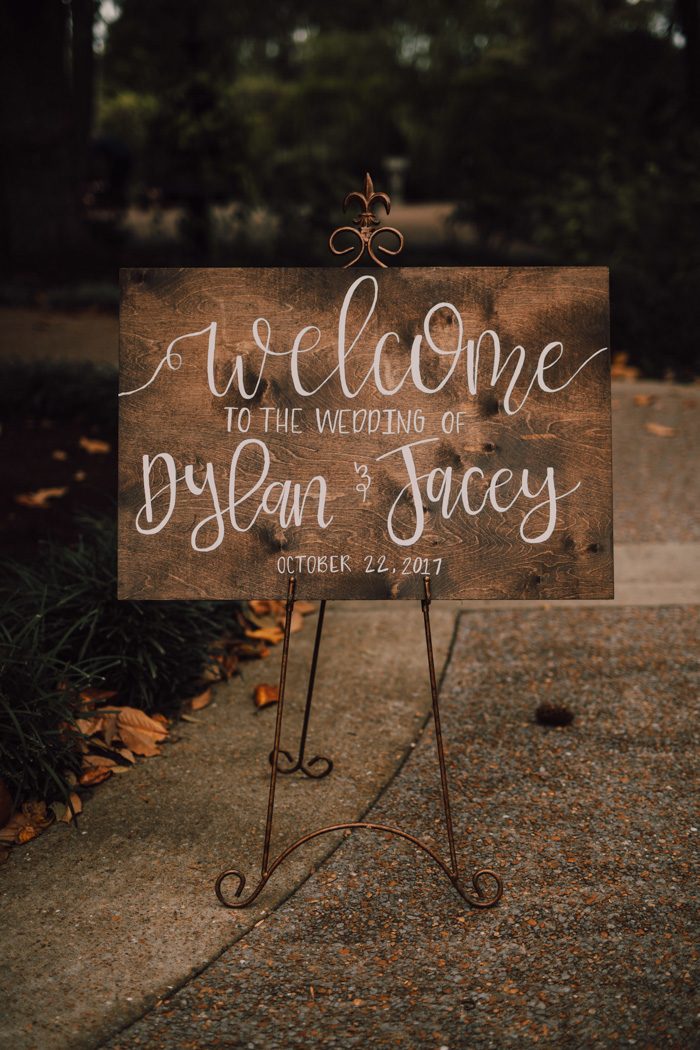 With Jacey being a wedding planner and event director, she had worked a hundred or so weddings prior to our own. With this being so, we wanted our ceremony to be different than that of others she had seen while still being unique to ourselves. We decided to go non-traditional, which allowed us to create a ceremony that best showcased our personalities and who we are as a couple. We knew we wanted to write our own vows, and we wanted our officiant to be someone articulate and entertaining who could relay our story to all of our guests. Which is why we chose one of our dear friends to officiant our wedding. He truly captured the story we wanted to tell better than we could've imagined.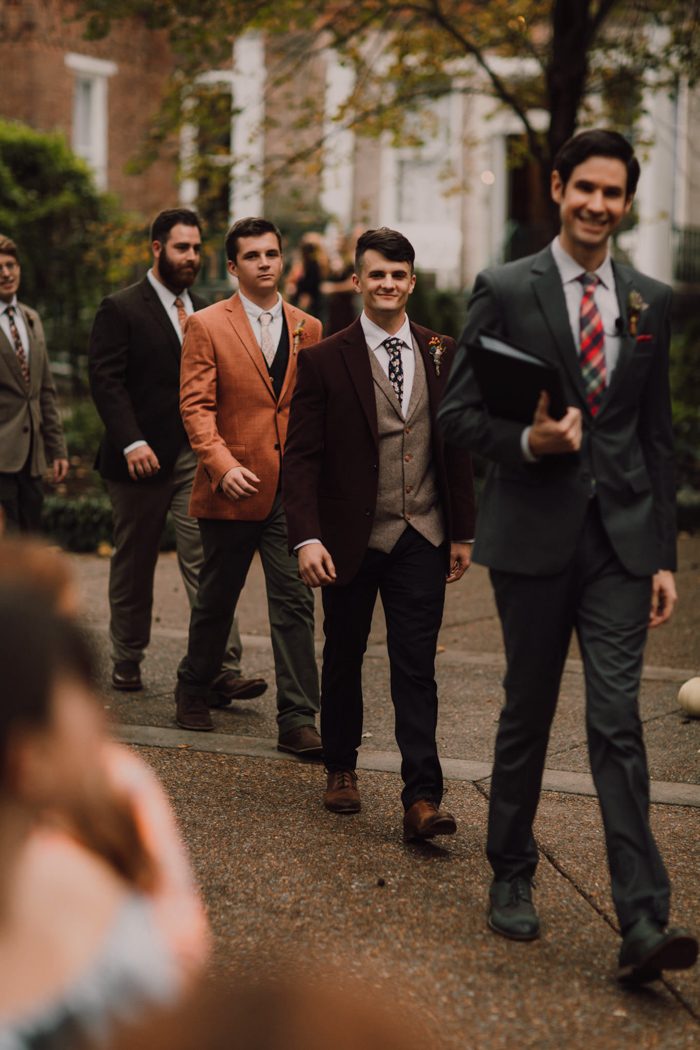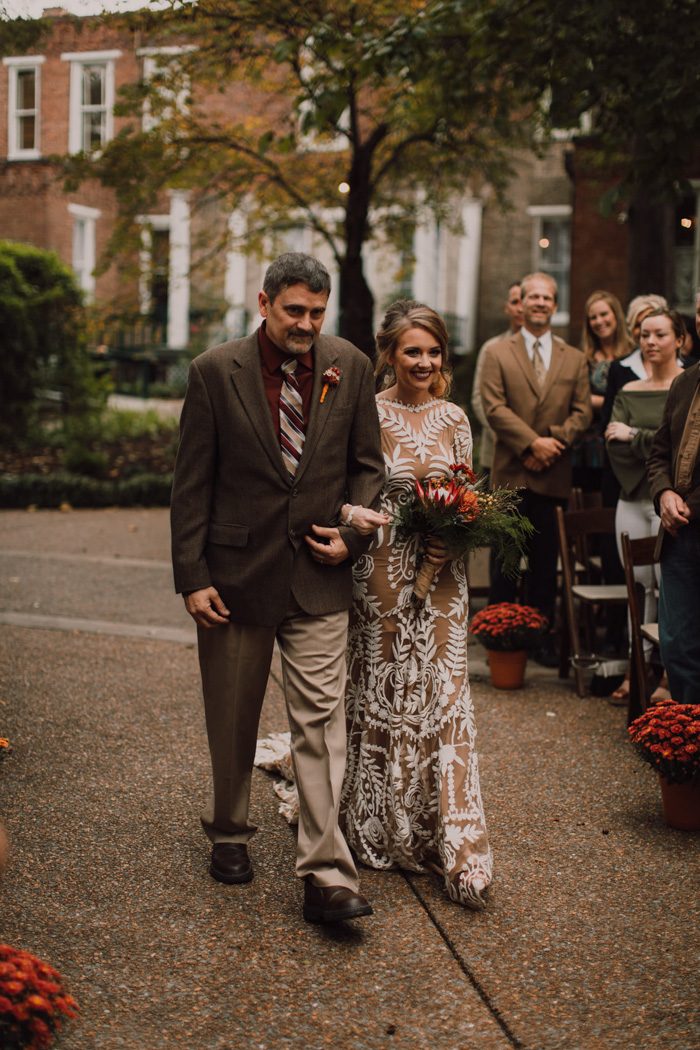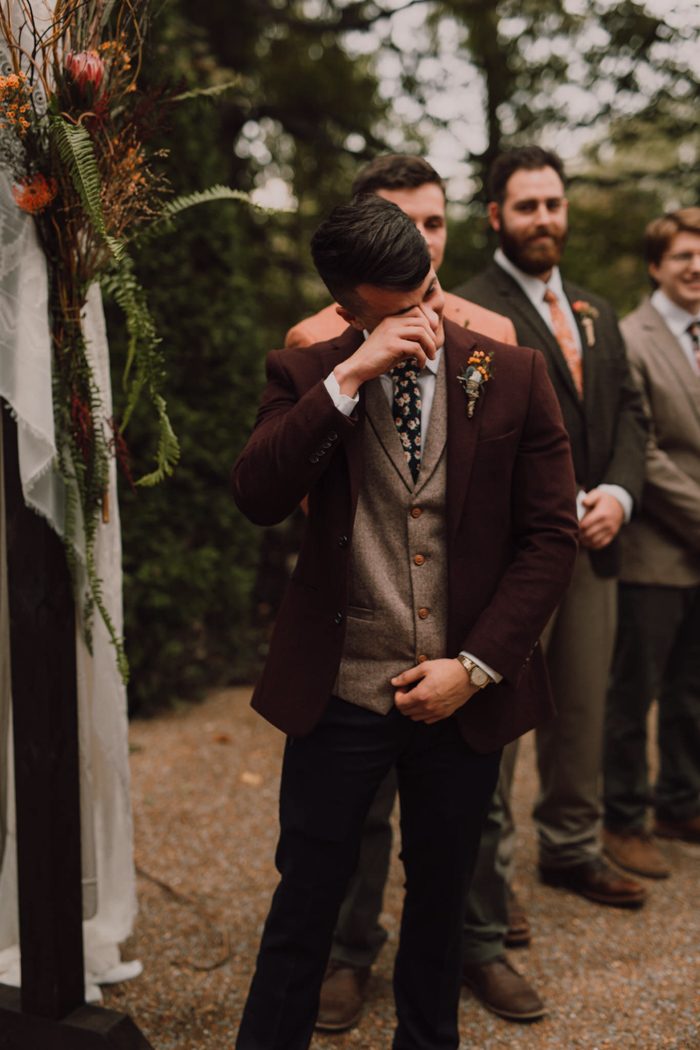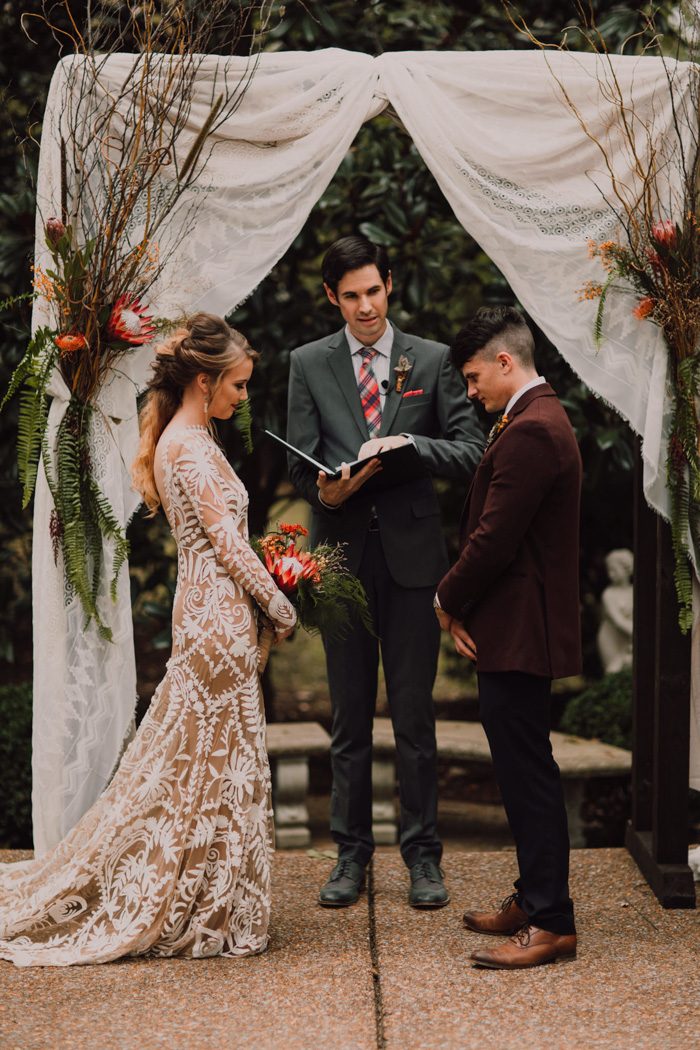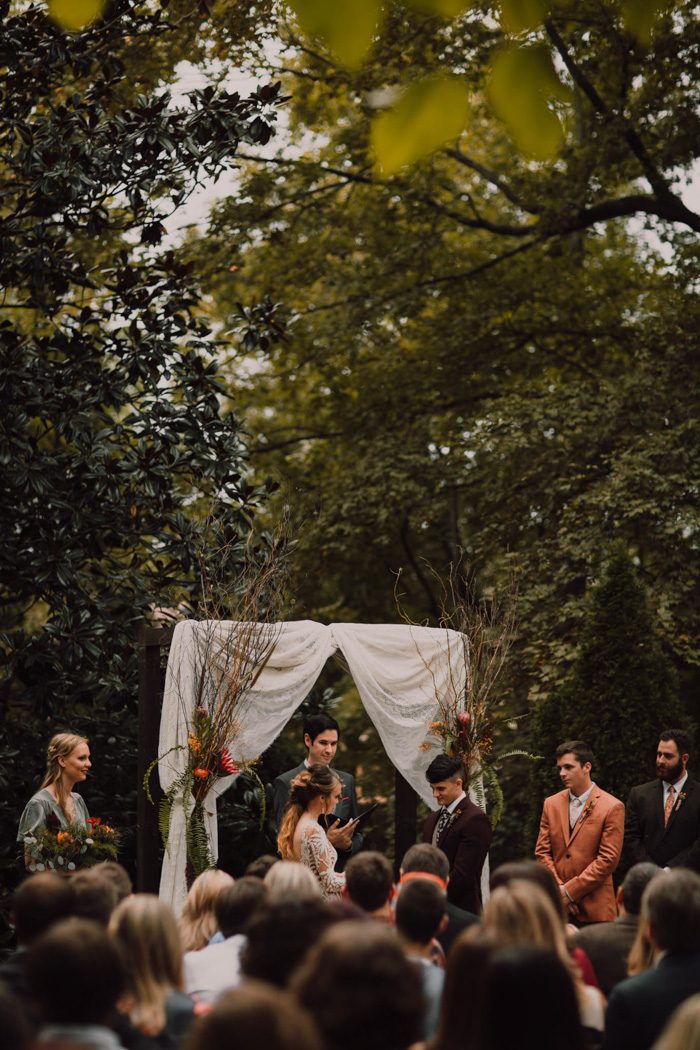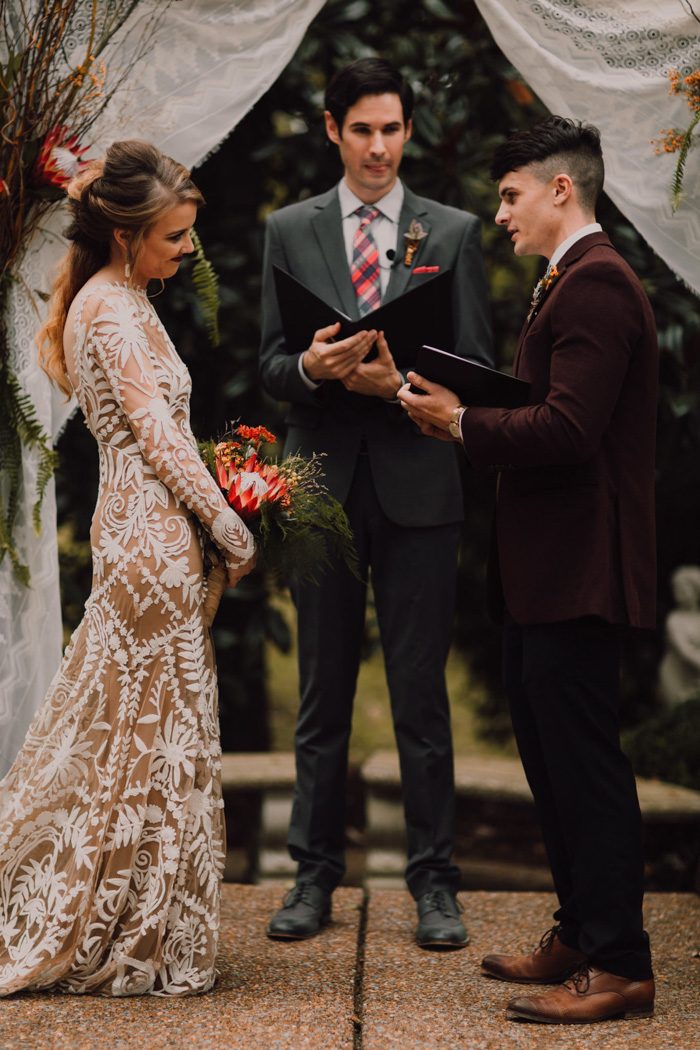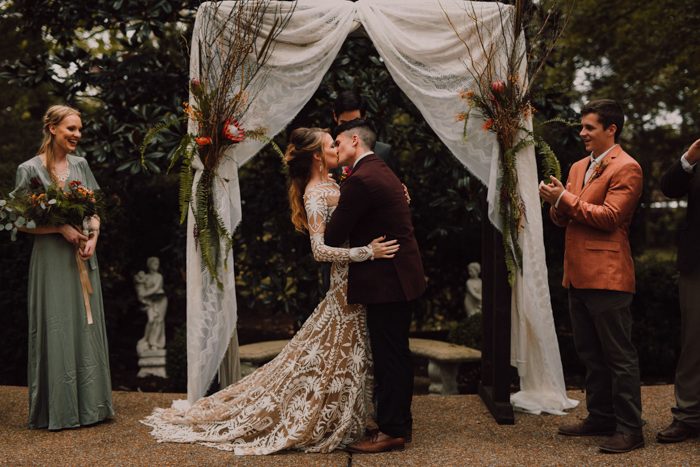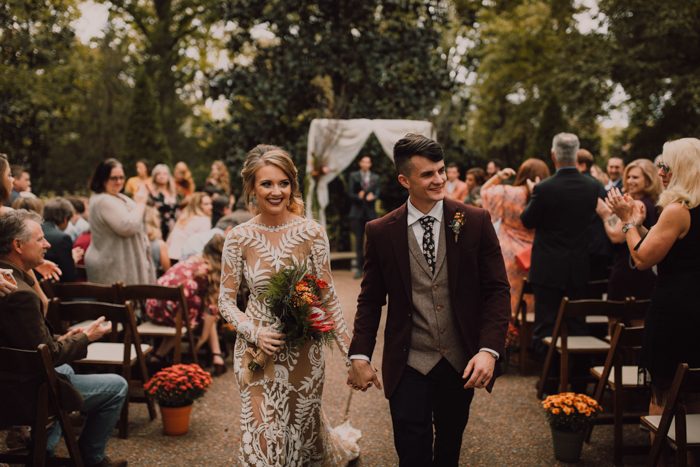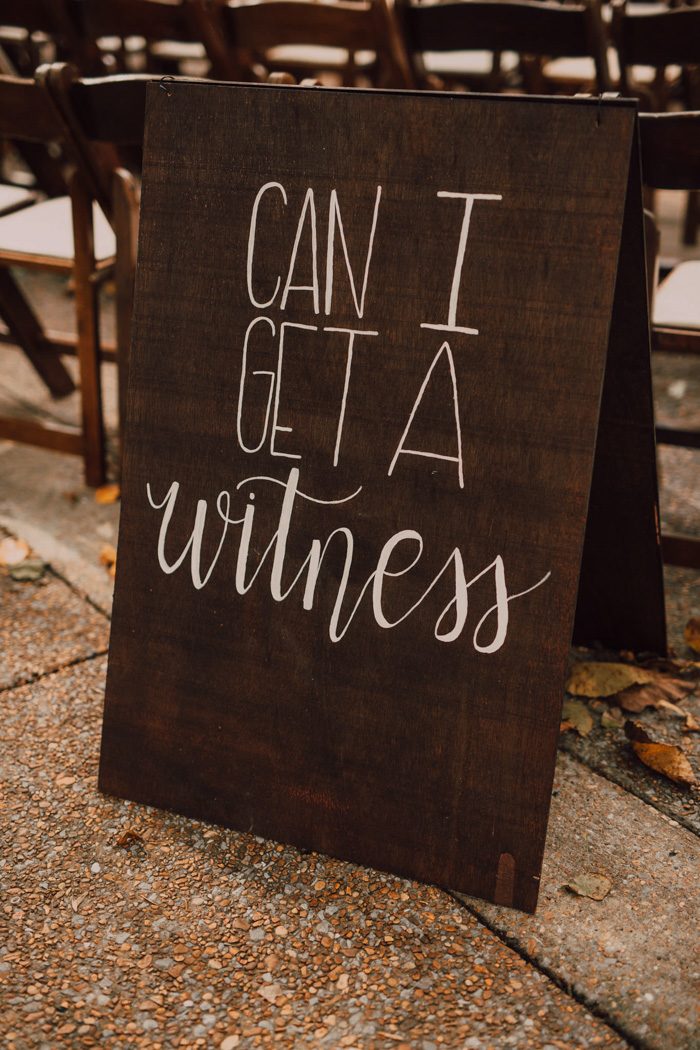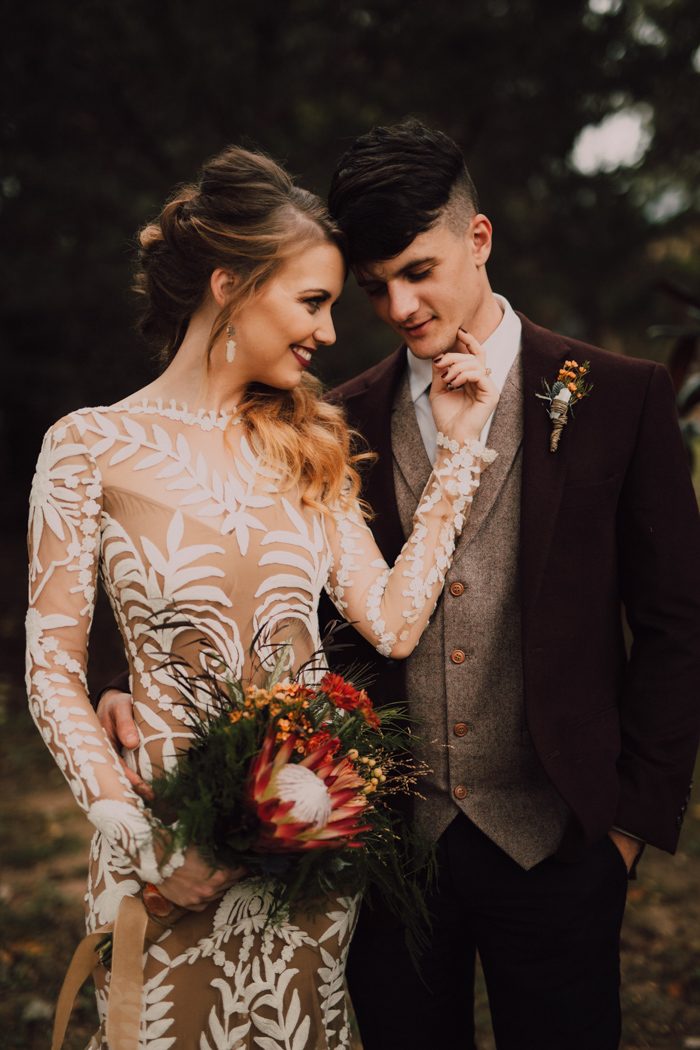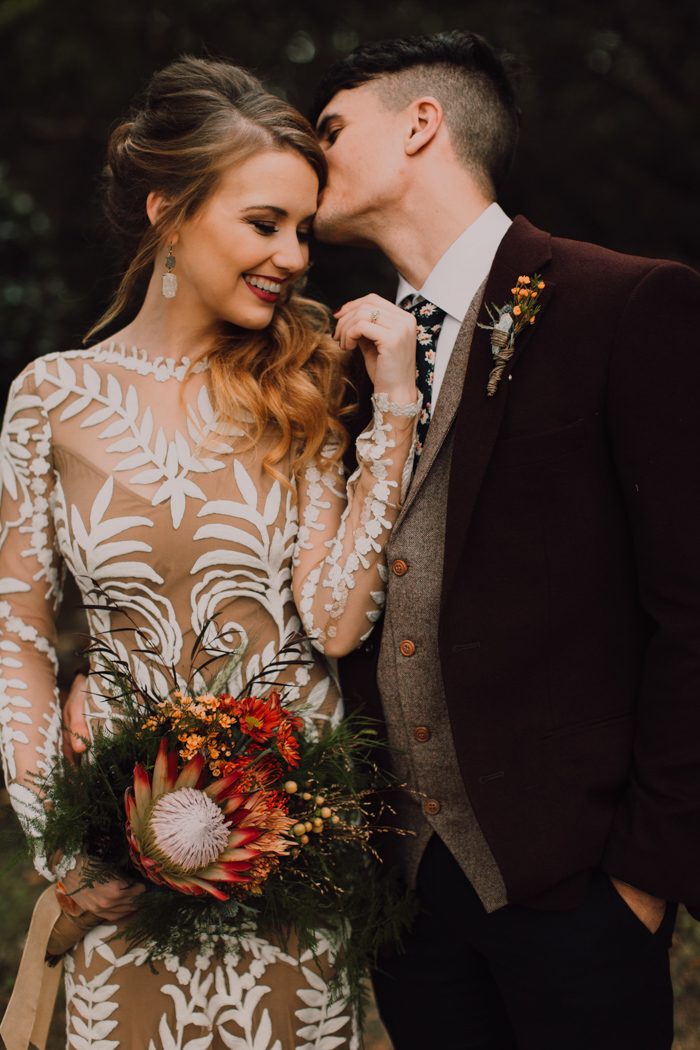 We absolutely loved our photographers, Cody and Allison! Upon first meeting them for dinner and a puppy play date, we knew we would love them. They were able to make us feel so comfortable on our big day, and were just a joy to be around! We wouldn't have wanted anyone else to capture our special day and are looking forward to our future puppy play dates with them!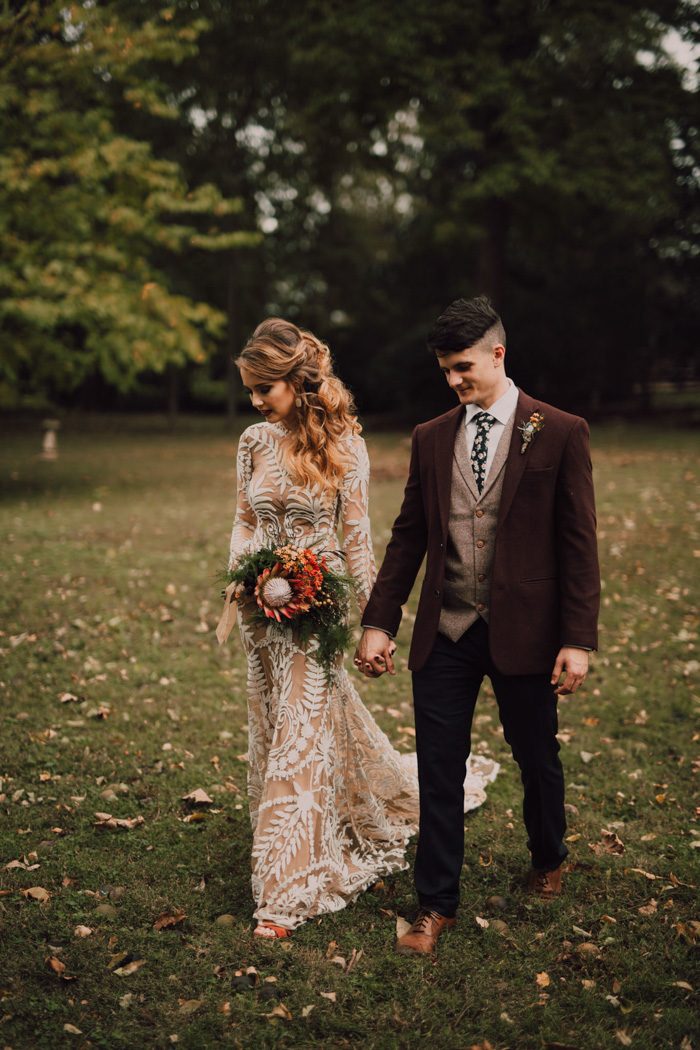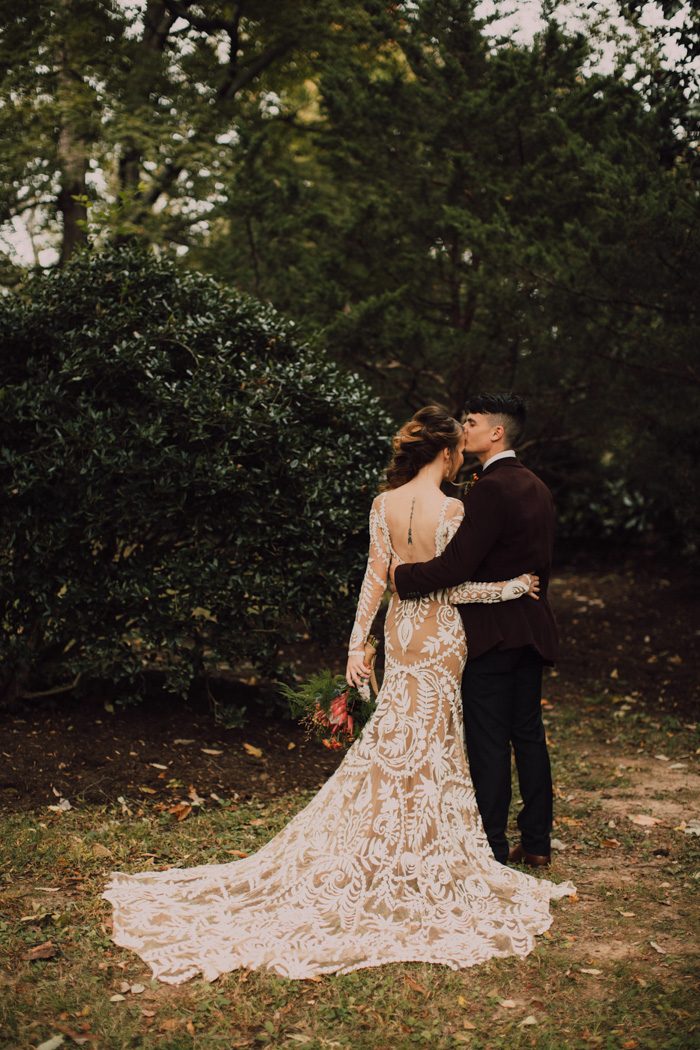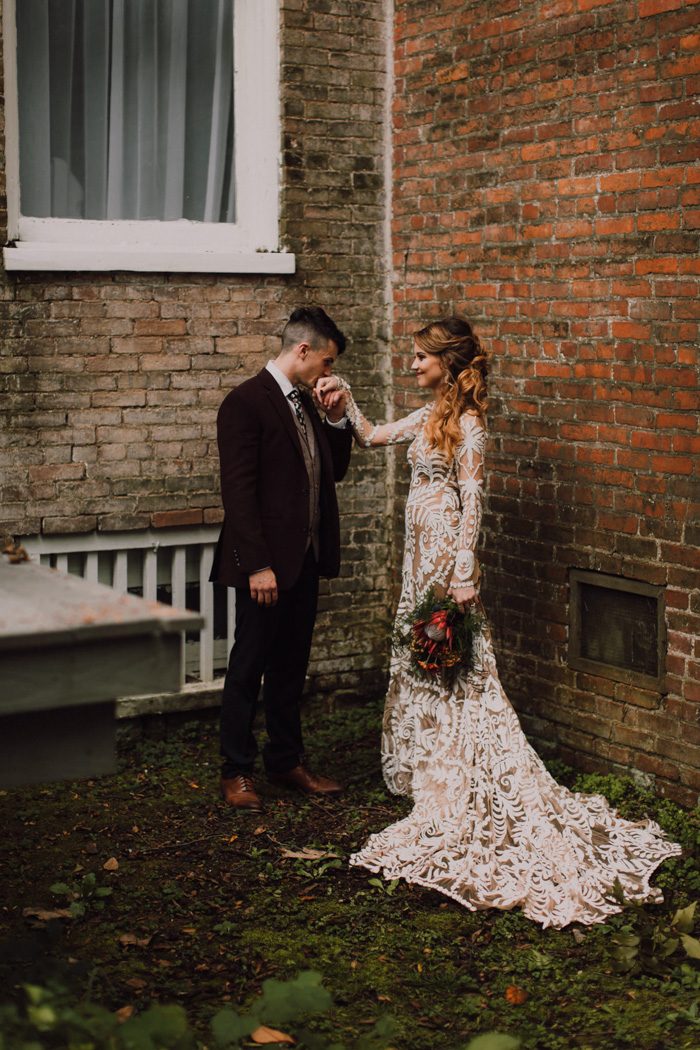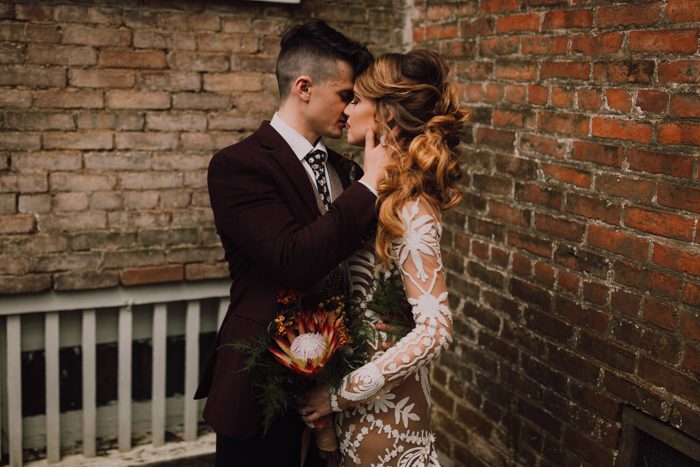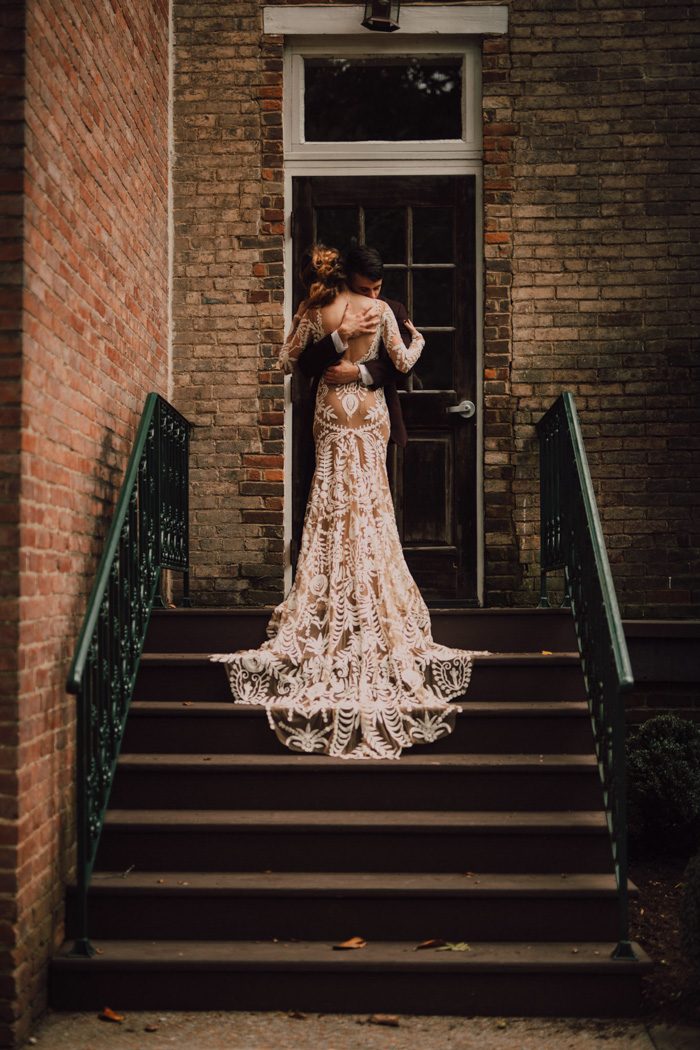 When selecting colors, we wanted to choose shades that were timeless while also representing us and the things we love. We both love the color green, especially darker shades like hunter and olive, so we knew green would be one of our main colors. Other than that our palette consisted of neutral, earthy tones. Essentially any color you'd see outside on a fall day belonged in our color palette. We included a lot of natural elements like wood, slate, marble, and gemstones for decor and accent pieces. It really helped to bring the whole style of the wedding together.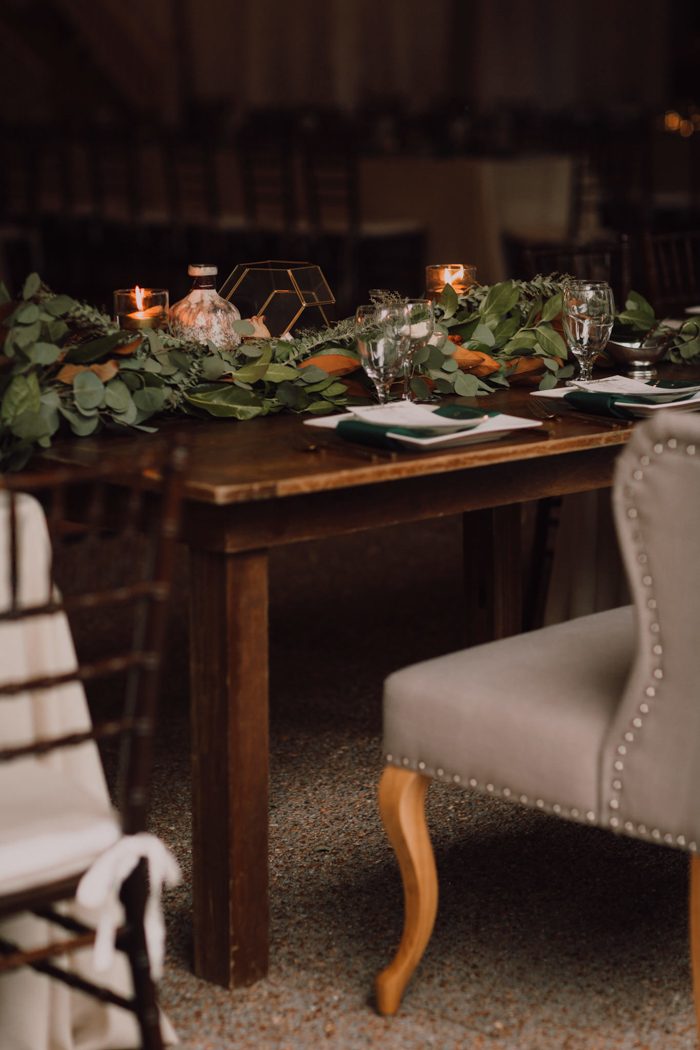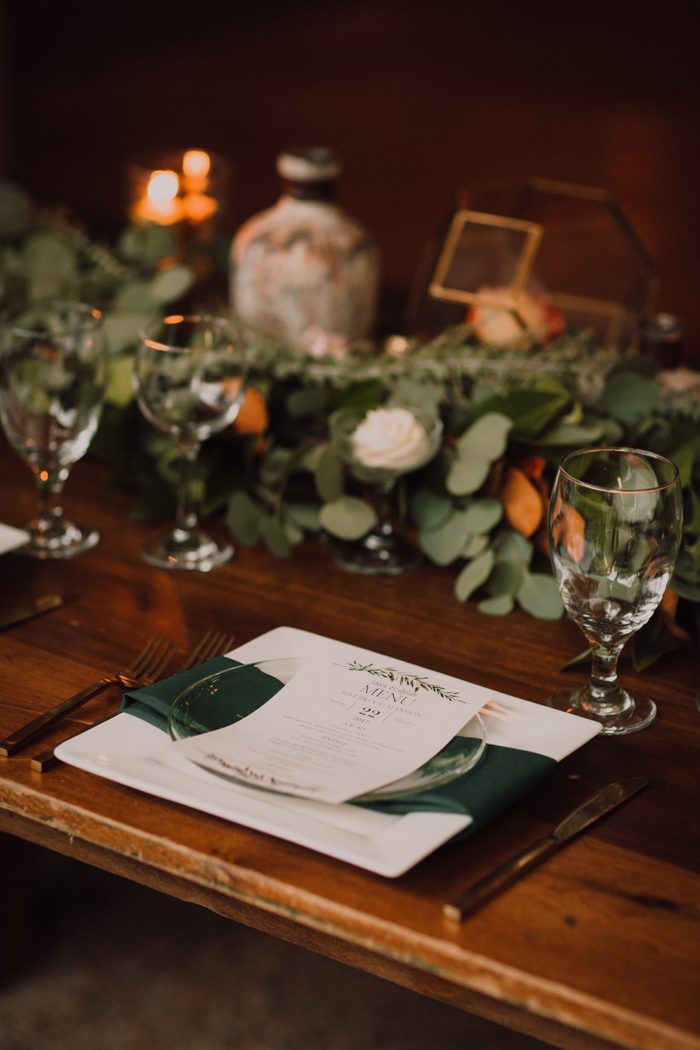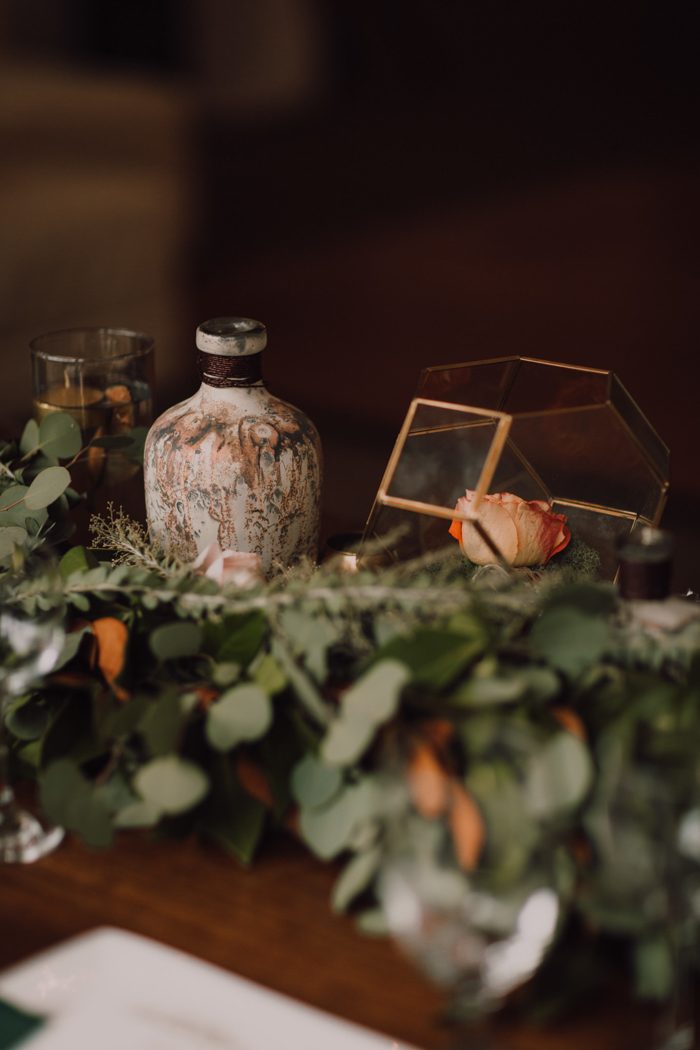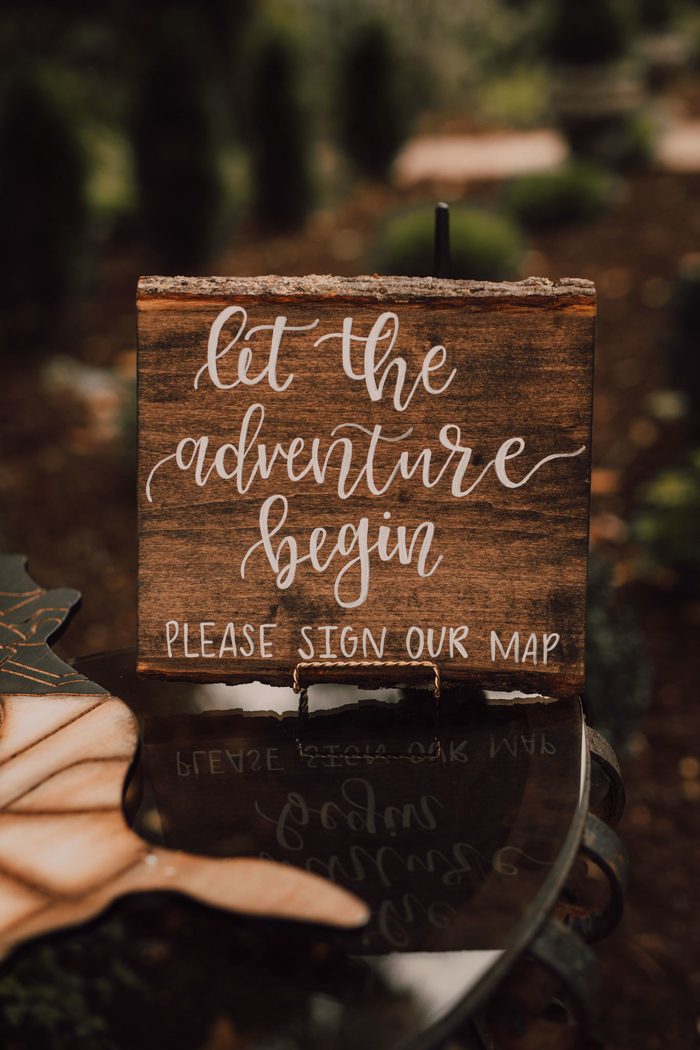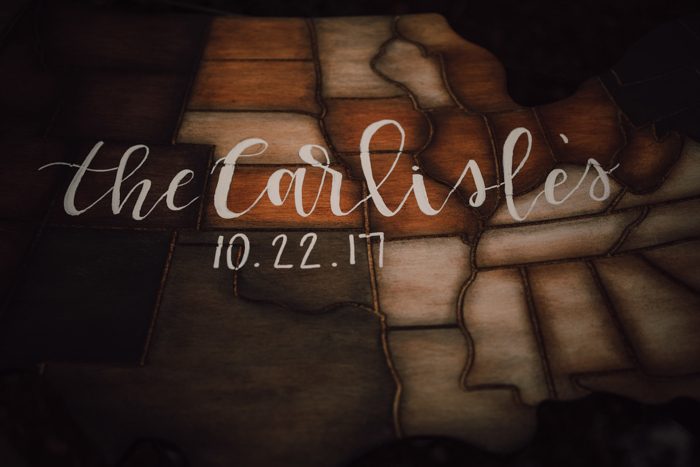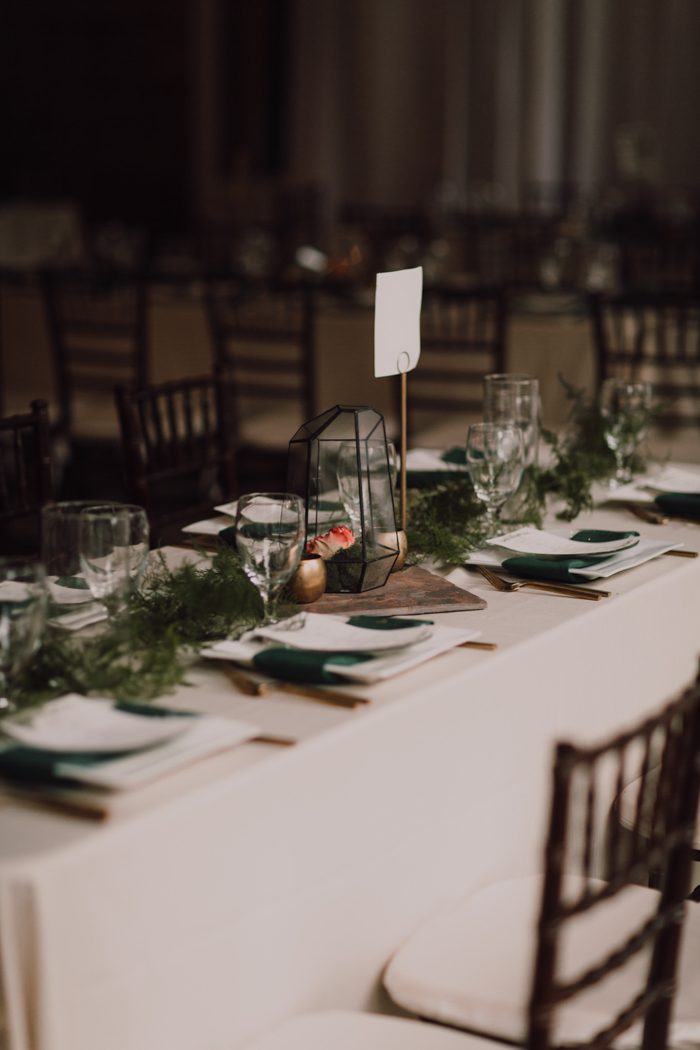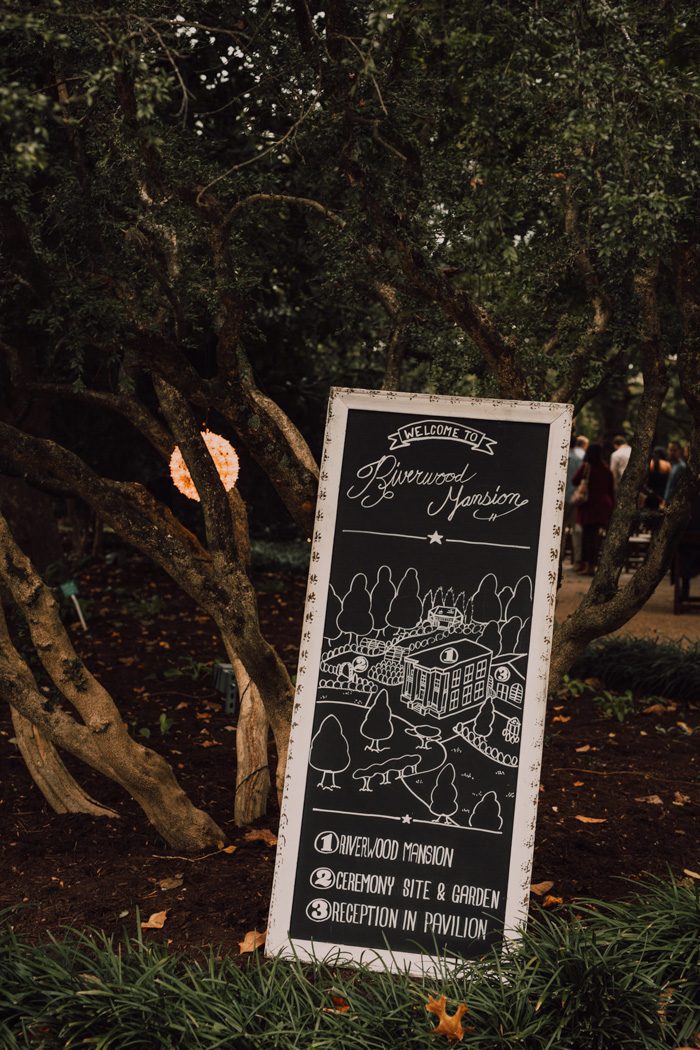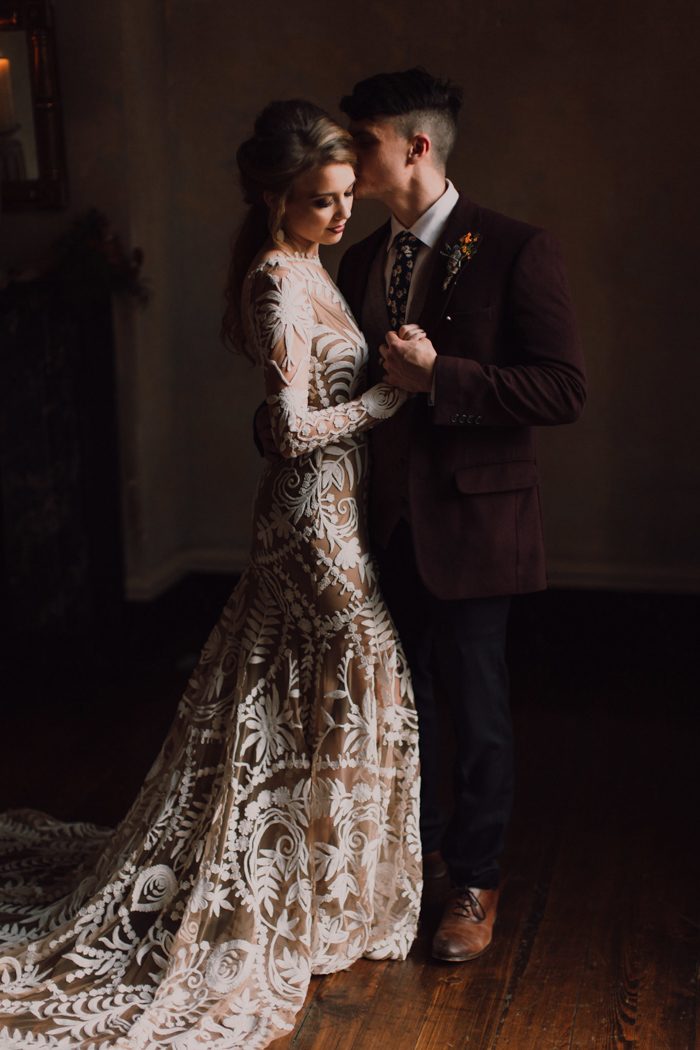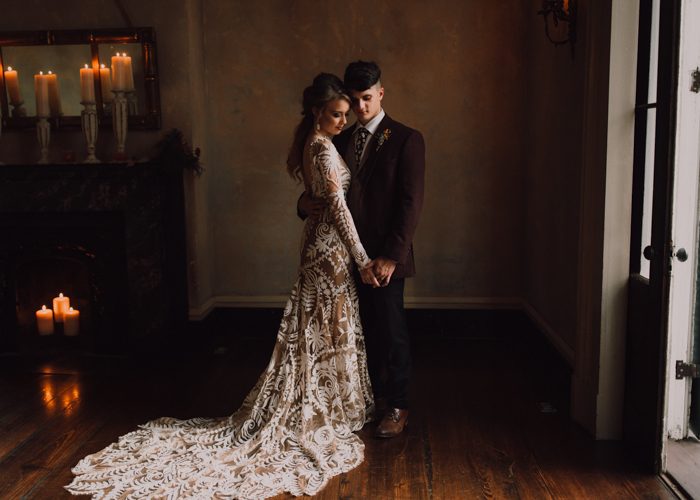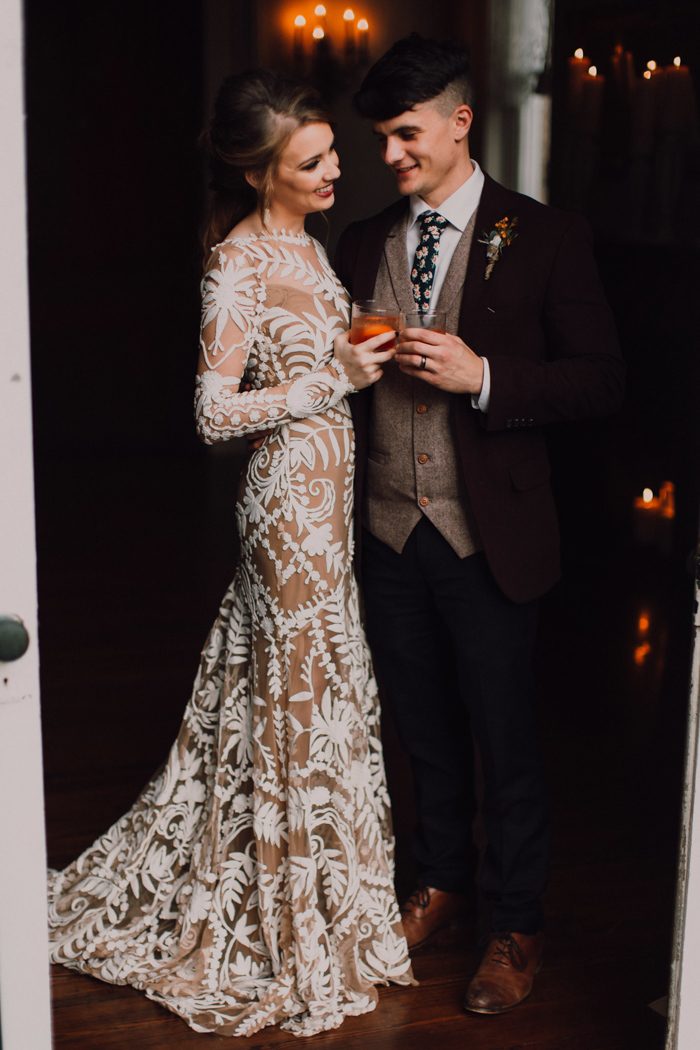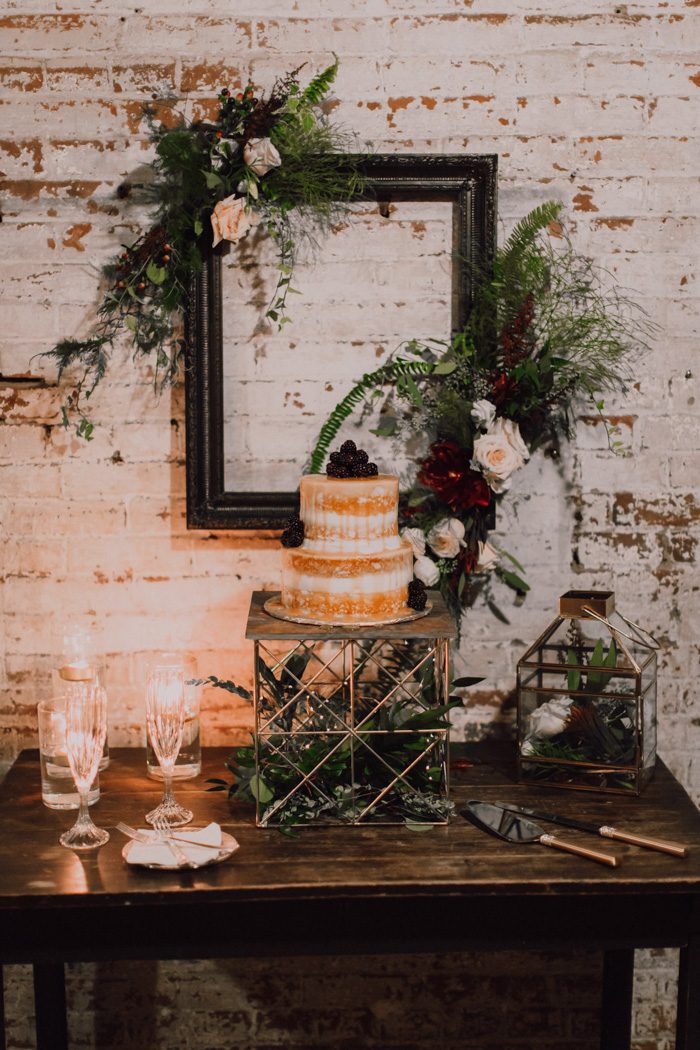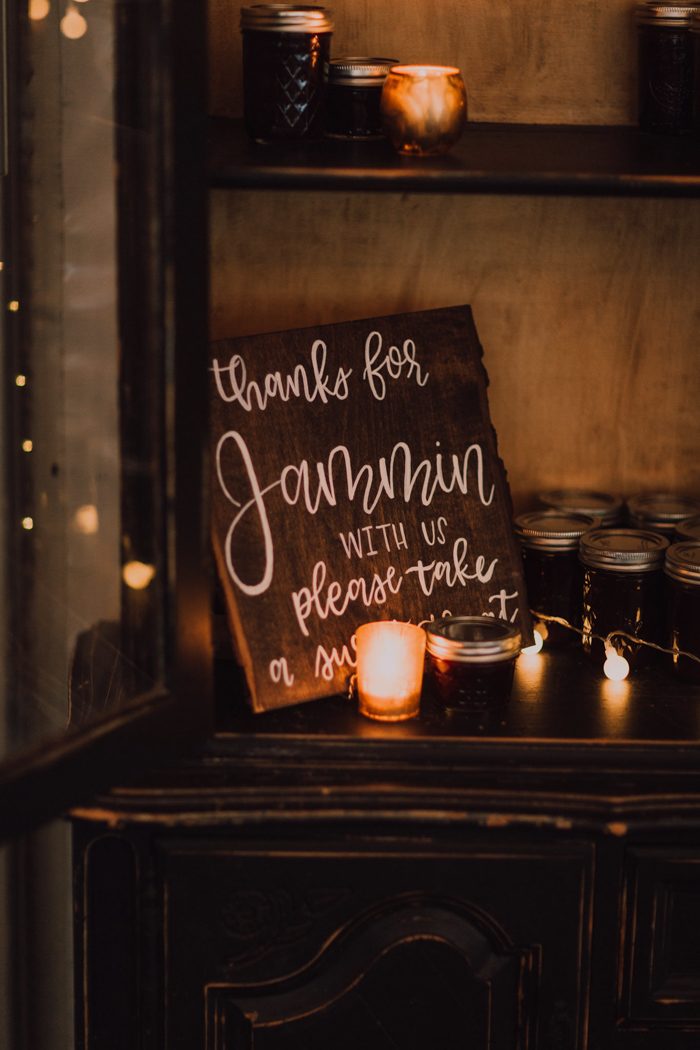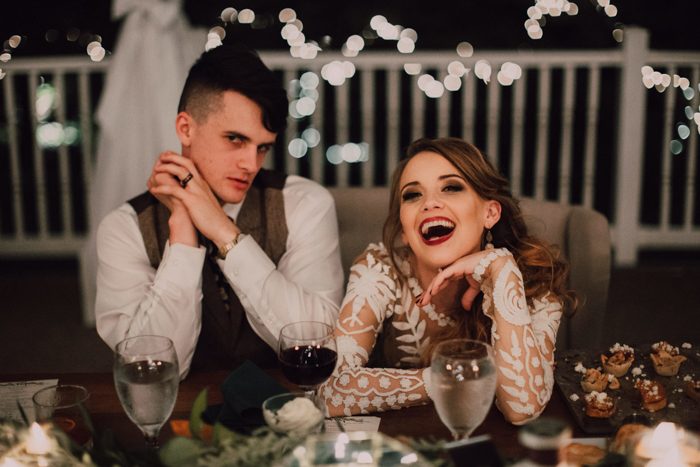 Dancing with our closest friends and our lovely family was the most memorable moment of the day! We absolutely love to dance! Even though we surely make fools of ourselves we know how to let loose and boogie! We danced all night to Motown and rat-pack style music. There was no better way to end the night than dancing the night away, being surrounded by so much love and happiness! Grandparents, parents, nephews, nieces, you name whoever and they were getting down! Everyone had an absolute blast. Grandmother almost broke into tears as we had to drag her away from the dance floor when the night ended. I know we definitely didn't want the celebration to end!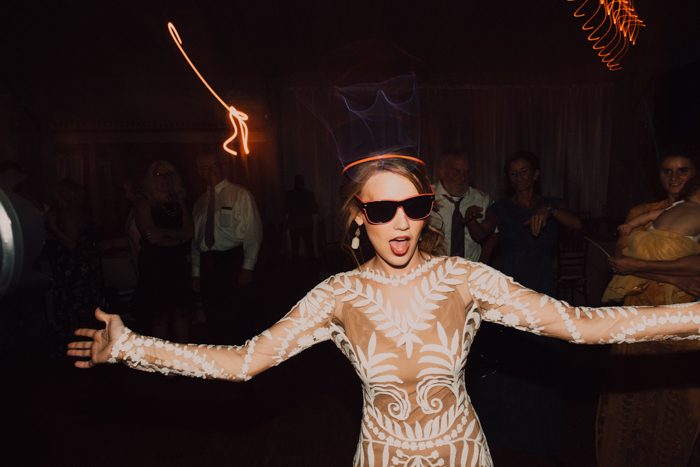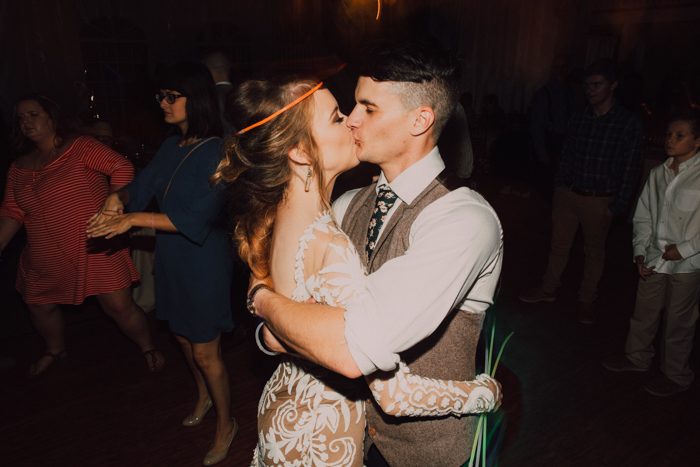 Congratulations to Jacey and Dylan, and a huge shoutout to Junebug member Cody & Allison Photography for sharing this Riverwood Mansion wedding with us! Want to see more from this talented team? This Ace Hotel Palm Springs wedding gives us retro California vibes!