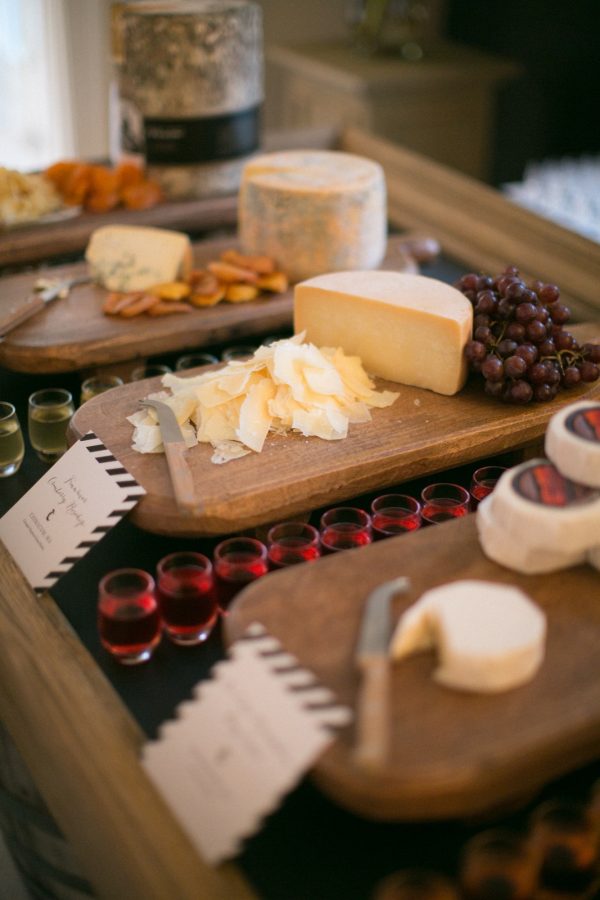 Lisa Dupar Catering's menu always leaves our mouths watering, so we knew they would be the experts on what foods are trending this fall. According to Lisa, cider has been extremely popular, so she shared with us a few of her favorite cider and cheese pairings. This would make the perfect appetizer spread for your cocktail hour.
Expert Cider and Cheese Pairings:
Alpenfire Organic Ember Bittersweet Cider, Port Townsend, WA + Willapa Hills' Big Boy Blue
Alpenfire "Spark" Semi-Sweet Sparkling Cider, Port Townsend, WA + Beecher's Flagship Reserve Cheddar
Finnriver Cranberry Rosehip, Chimacum, WA + Quillisascut Traditional Curado – Raw
Sea Cider Organic Rumrunner (Prohibition) Dry Cider, Saanichton, BC + Mt. Townsend Cirrus Brie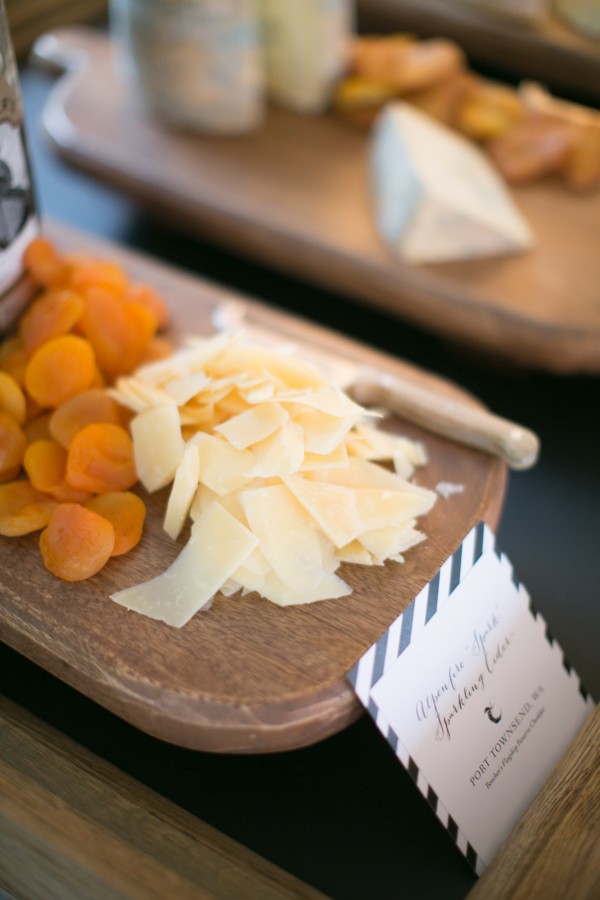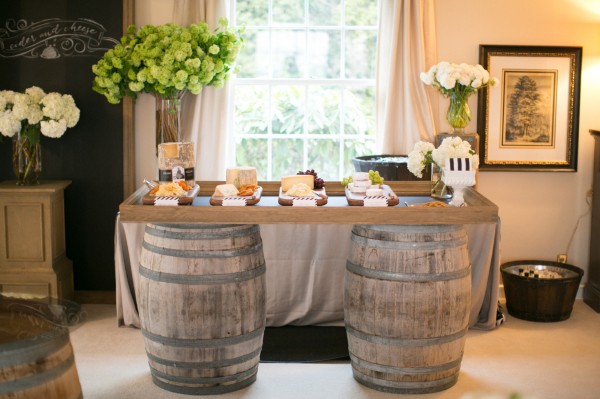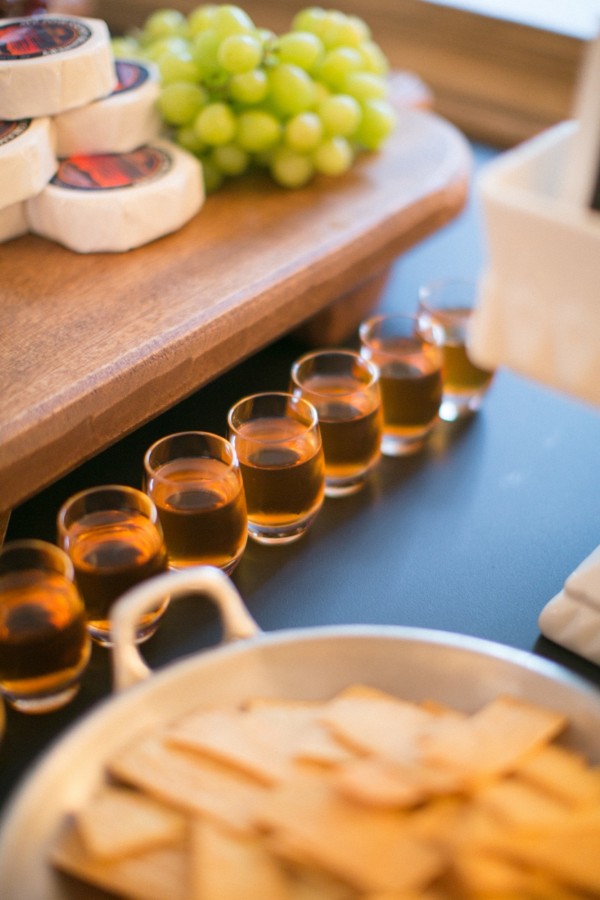 Another trending food this season is homemade marmalade, which makes a sweet favor for your wedding guests. Lisa was so kind as to share her recipe for citrus marmalade, which we think would be delicious with the cheese and cider as well!
Three-Citrus Marmalade Recipe:
Ingredients –
4 large grapefruit
8 oranges
6 lemons
6 cups of orange juice
Sugar (quantity depends on citrus juice volume)
Method –
Carefully section (supreme) all of your citrus fruits, saving the rinds. Grind the rinds together.
Add orange juice to the rinds and allow this to sit overnight.
Measure the volume of the rinds and juice combined. Measure twice the amount of sugar as juice and rinds combined, then add it to the rinds and cook for 30-45 minutes until the marmalade rises to the top of the pan.
Turn down until bubbles cease.
Repeat this three times, being careful that the liquid doesn't run over.
Fill into canning cars with heat sealed lids. Use canning instructions.
Personalize with label, ribbon, fabric square, etc.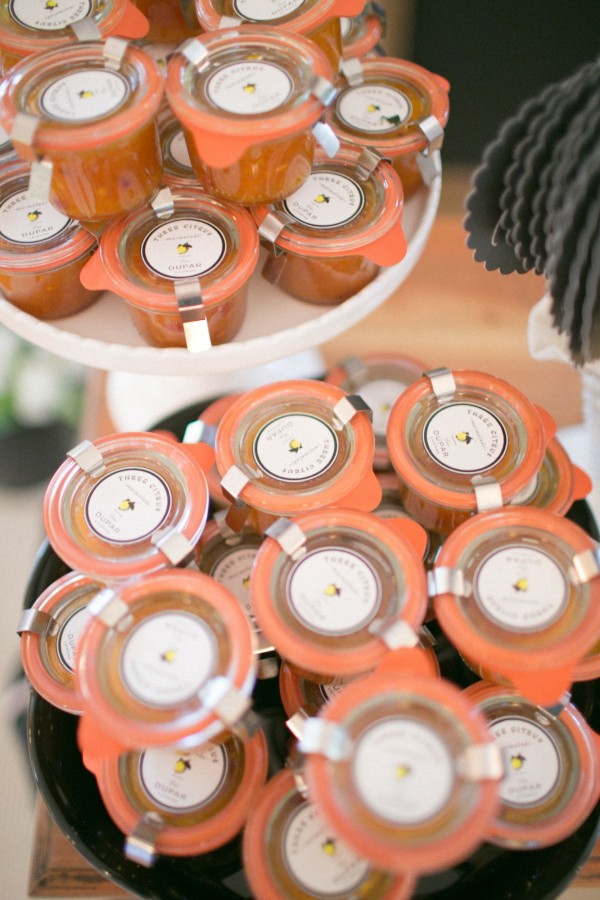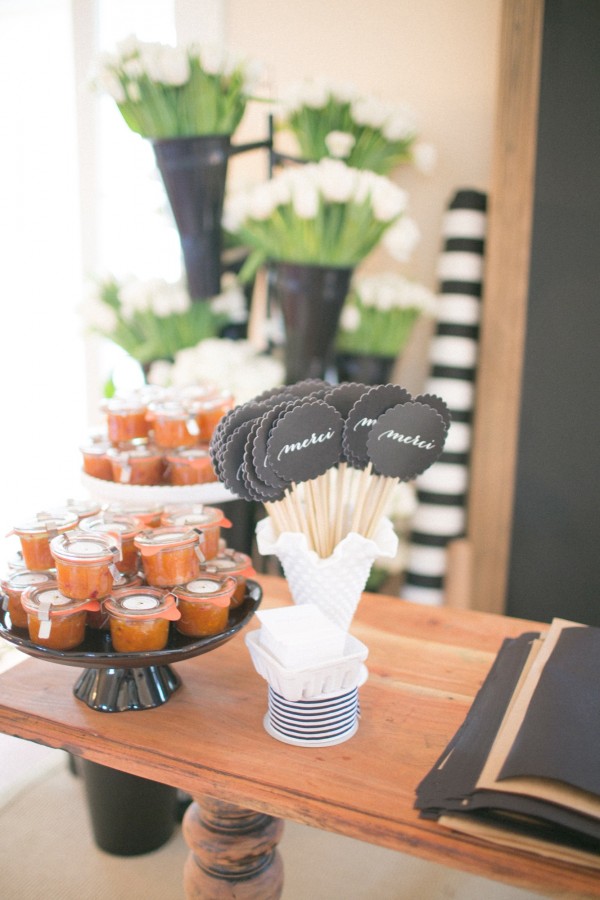 The Talented Team:
Catering – Lisa Dupar Catering
Photography – Matthew Land Studio
Event Styling – Sinclair & Moore Events
Thanks so much to Lisa Dupar Catering for sharing the yummy cider and cheese pairings and the delicious marmalade recipe. For more food inspiration, check out 24 Carrots Catering and Events' Love You a Brunch styled shoot.