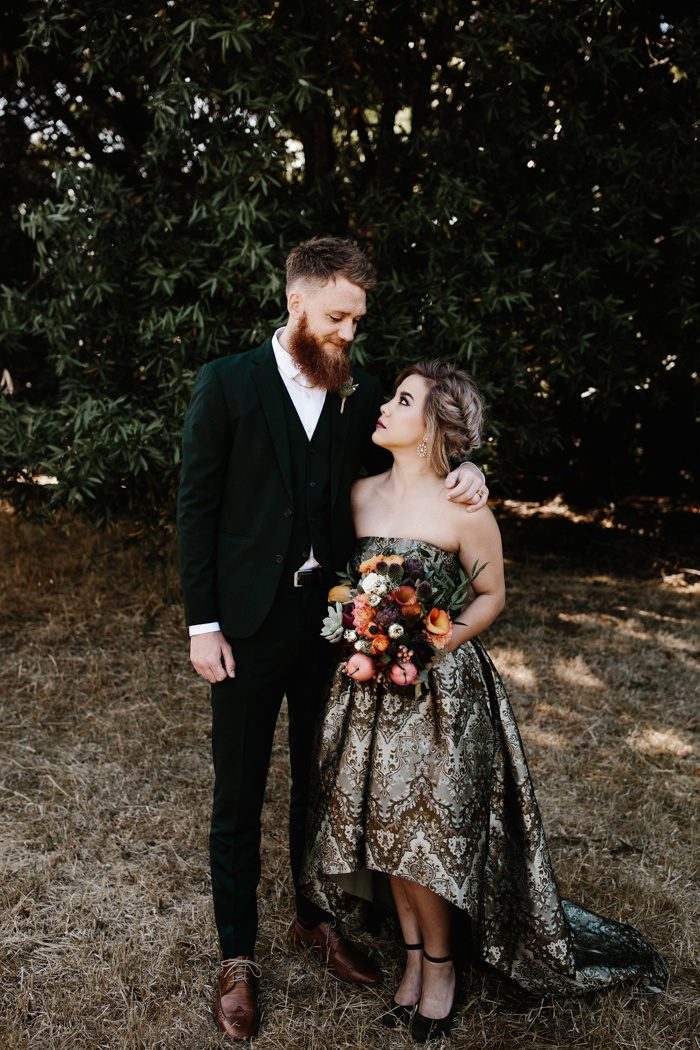 16th Street Station was the perfect backdrop for Elise and Erik to transform the space into the Hobbiton party of their dreams. Inspired by the summer party that Bilbo Baggins throws for his 111th birthday, Elise and Erik chose a color-scheme and vibe to carry out through their wedding day. The tables were full of florals, fruits, and vegetables, which filled the space with rich colors. The celebration continued in Hobbit style with a delicious spread of various drinks and dishes for their guests to indulge in provided by Taste for the Senses. We are over the moon in love with Elise's unique BHLDN dress and Erik's emerald ASOS suit – these two perfectly embodied a beautifully lavish, but casual look and vibe. All of these stunning details were captured by Katrina Nicole Photography and Moments in Time Media.
The Couple:
Elise and Erik
The Wedding:
16th Street Station, Oakland, California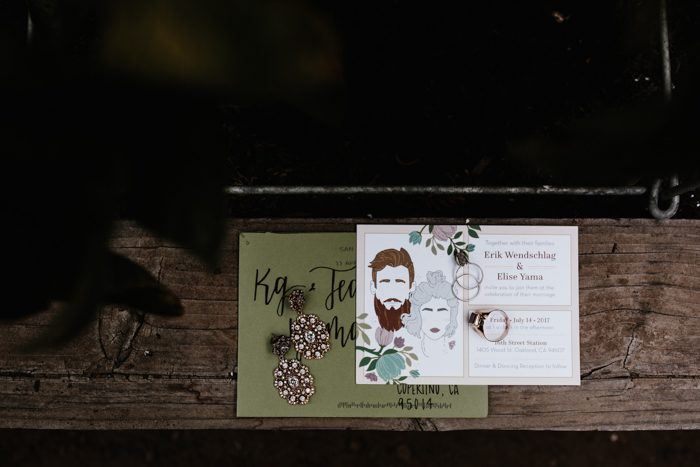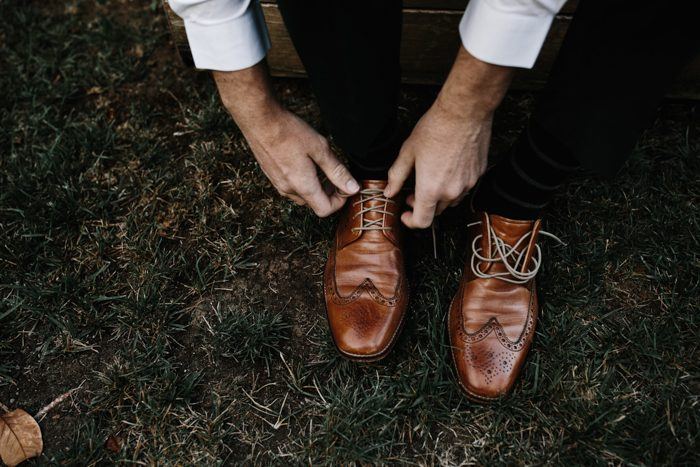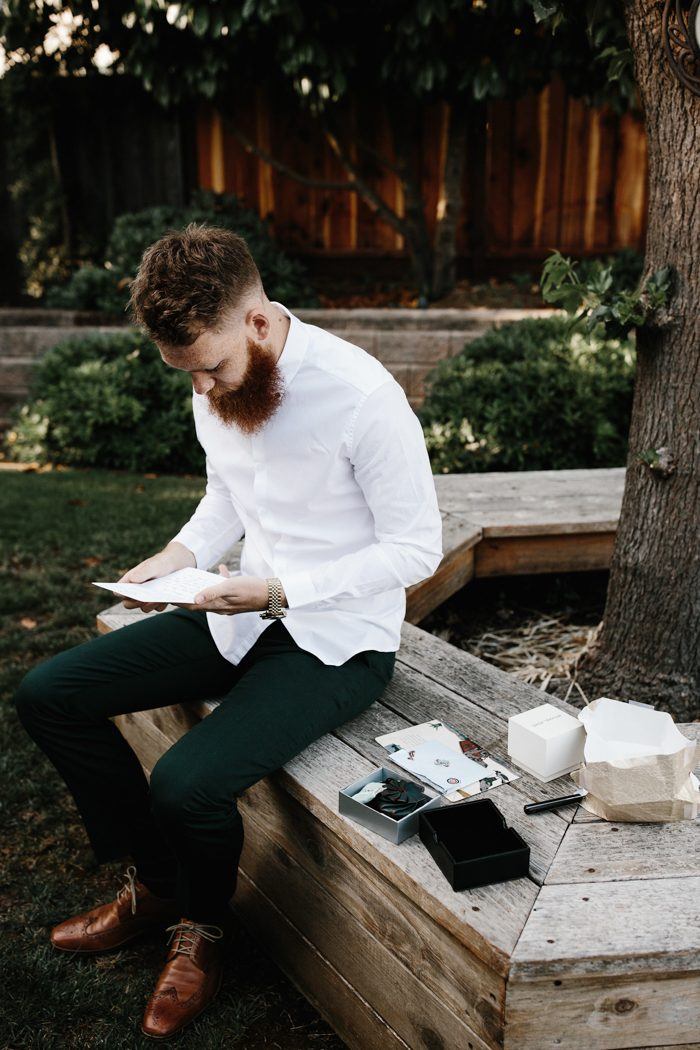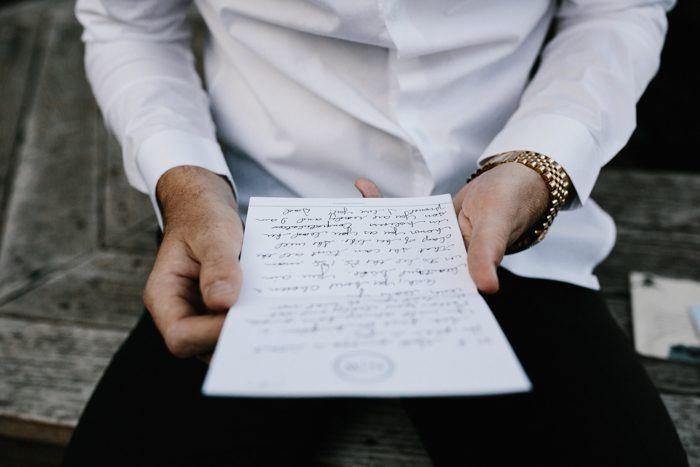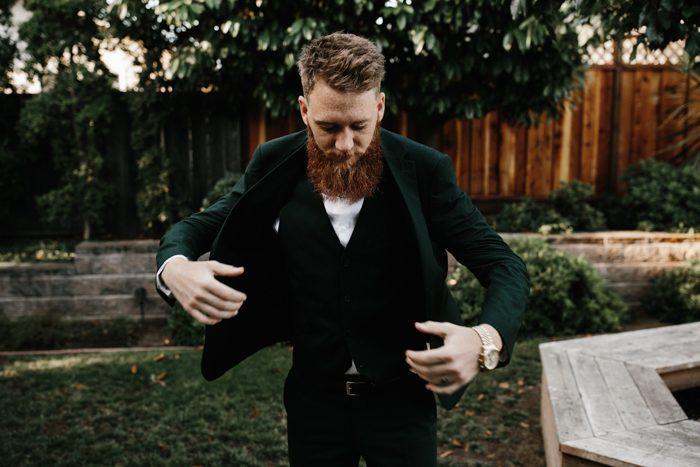 SHOP THE POST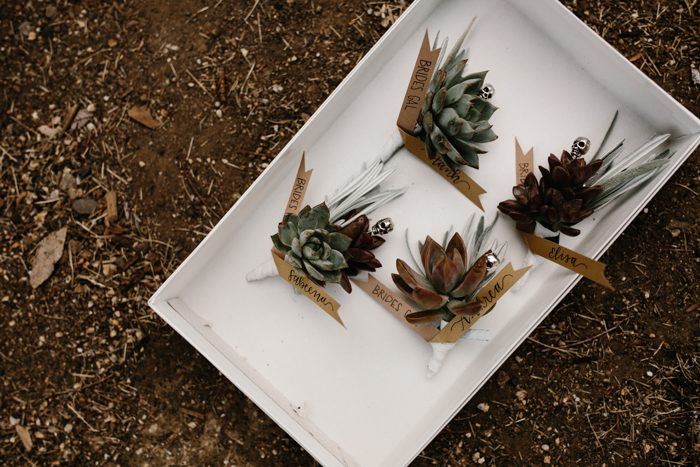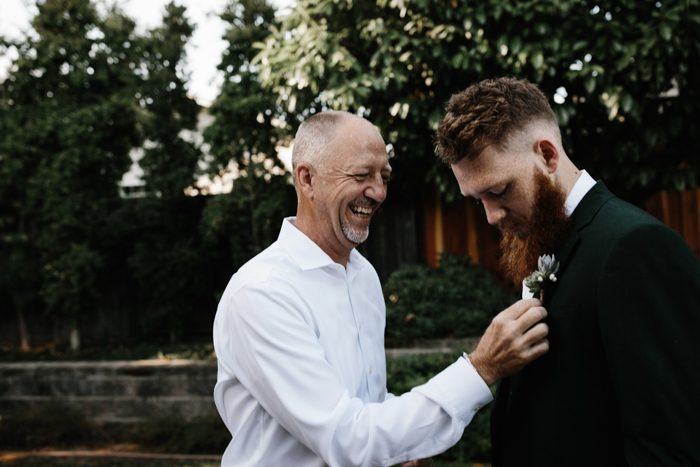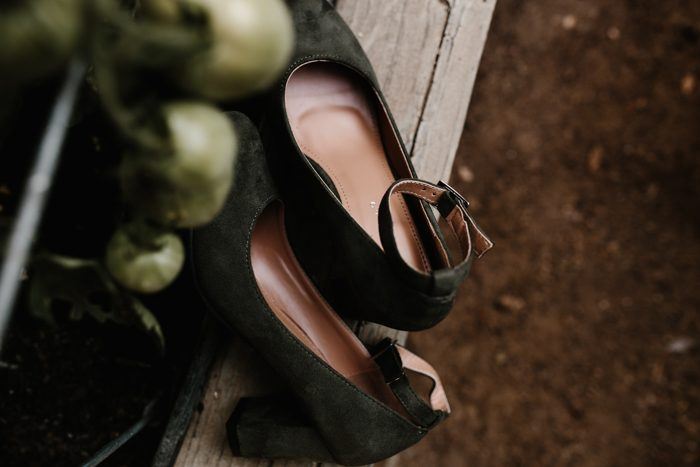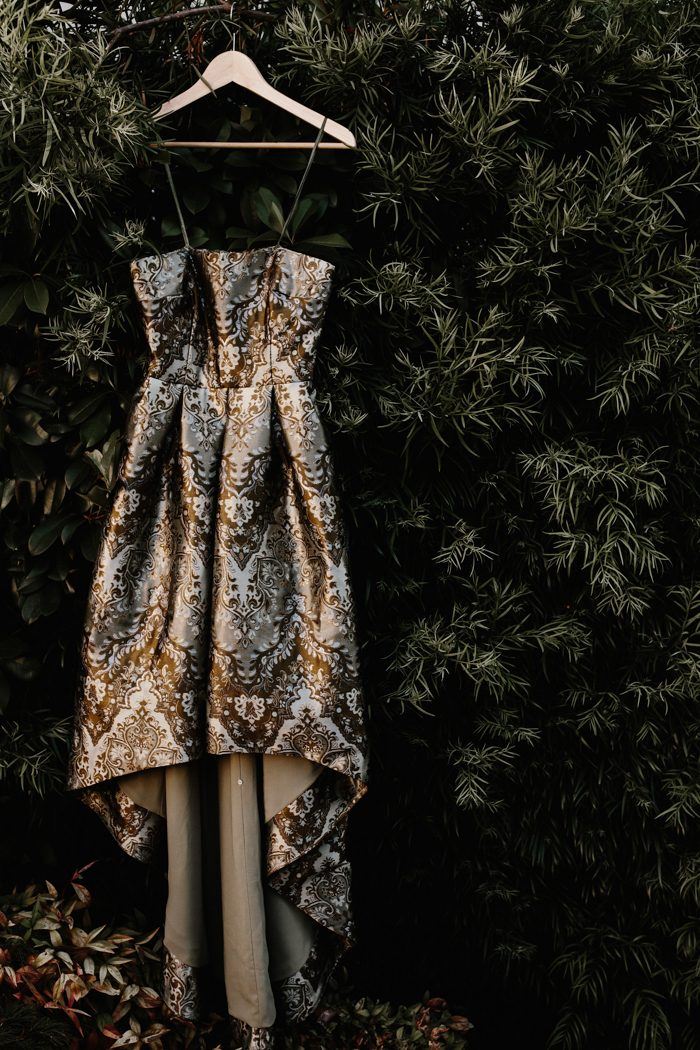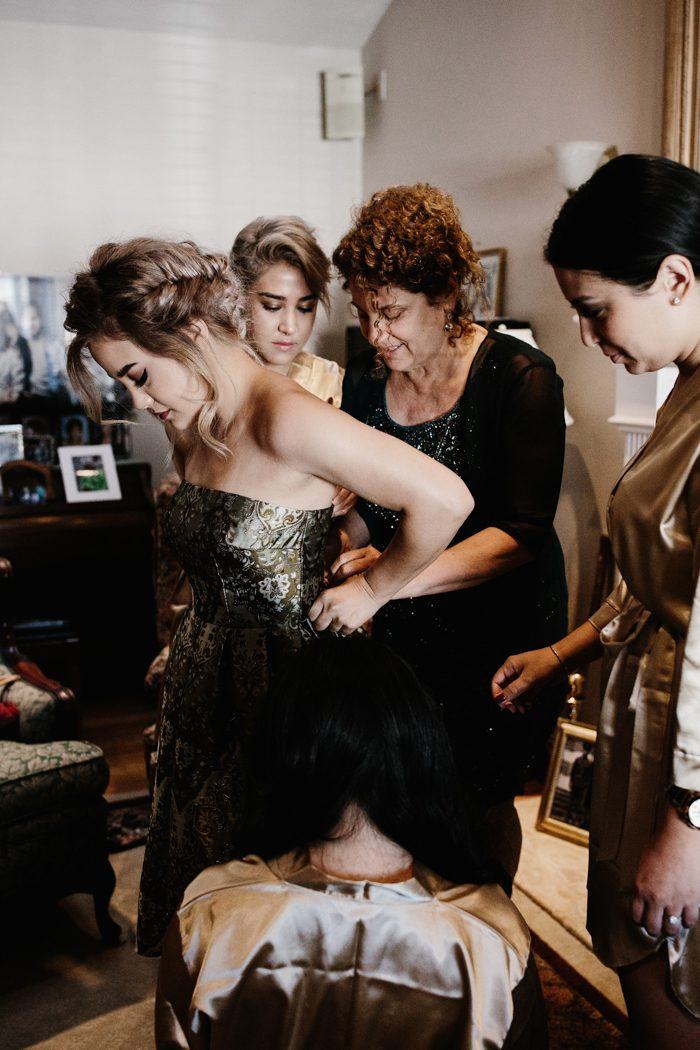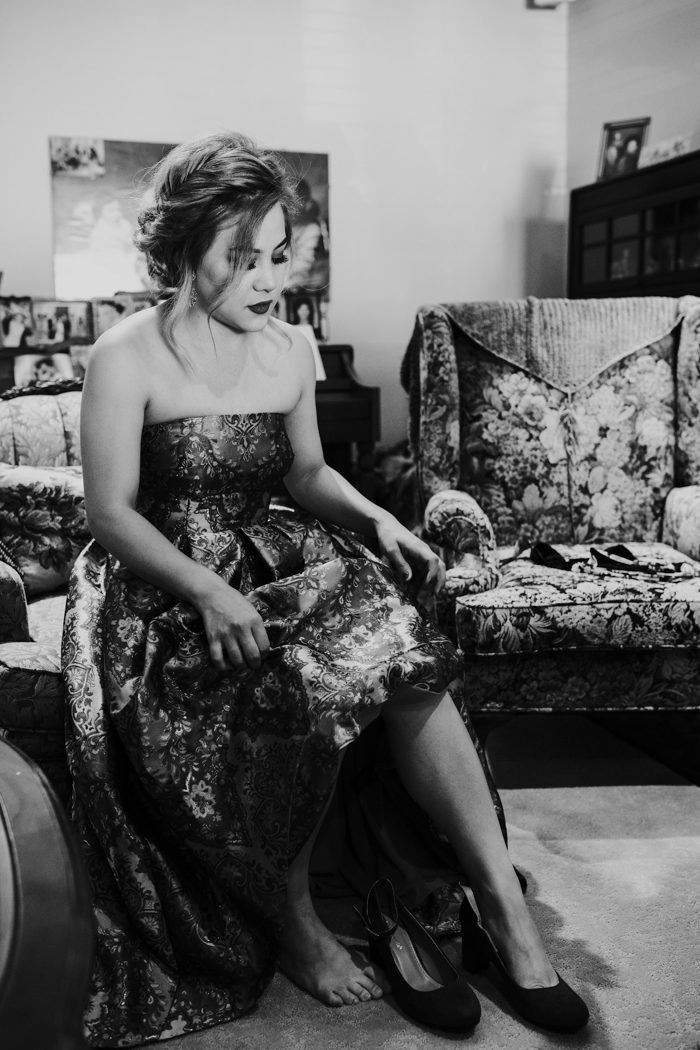 My largest style inspiration was keeping to the theme of patterns and colors that you would see in Hobbiton. My dress, from BHLDN, was not white, and had a patterned print on it that looked exactly like the silk robe that Bilbo Baggins wears around his house. I loved that my dress was not traditional, that it had pockets, and was a symmetrical. It looked like a ball gown/party dress. I decided to keep my accessories light and wear some dangling rose gold statement earrings from BHLDN, as well as the normal rings that I wear every day.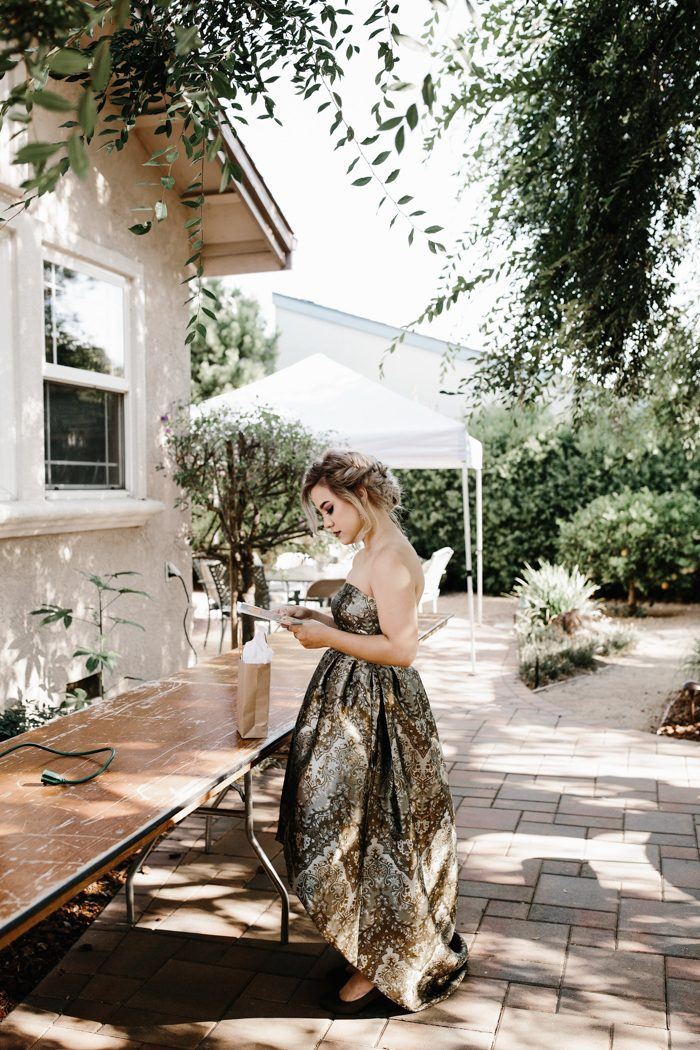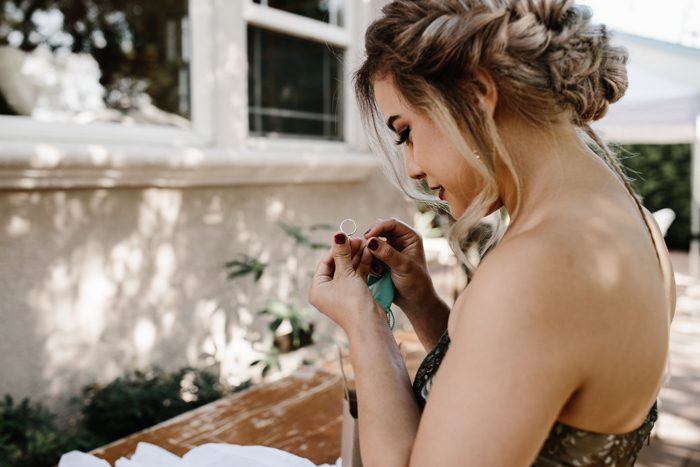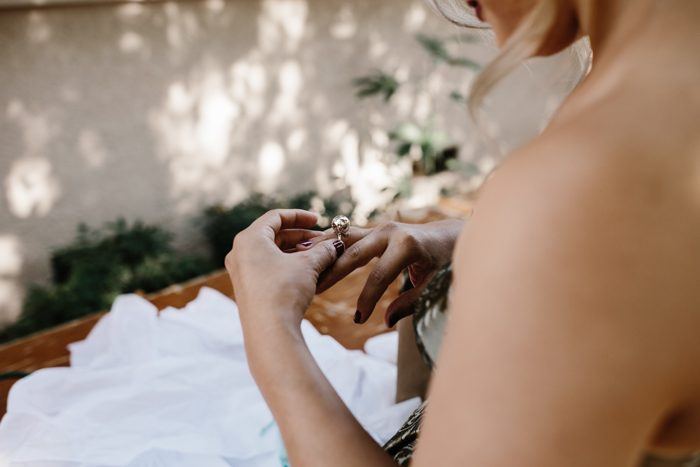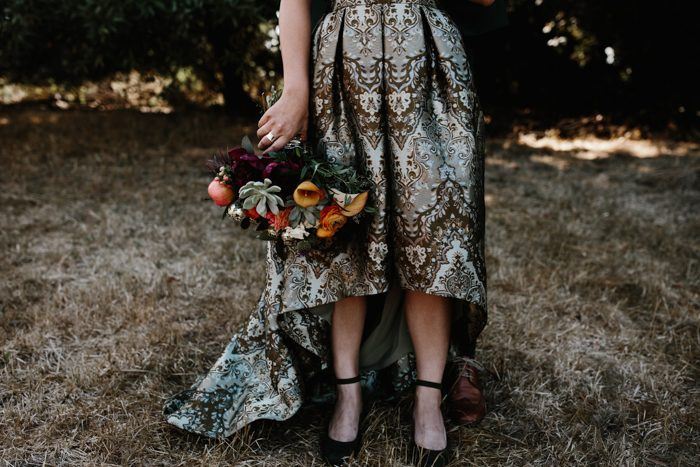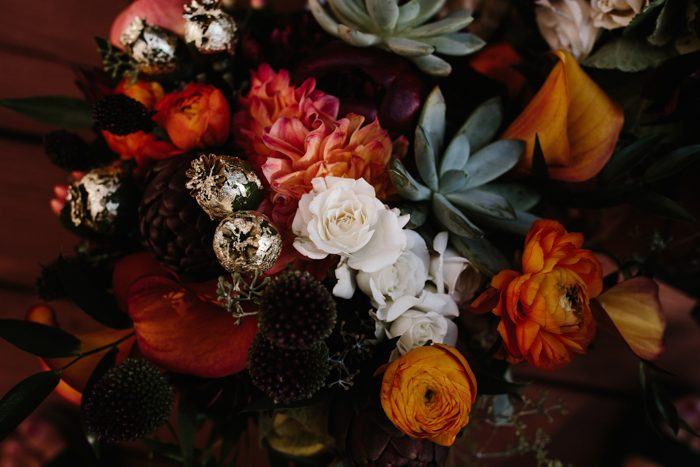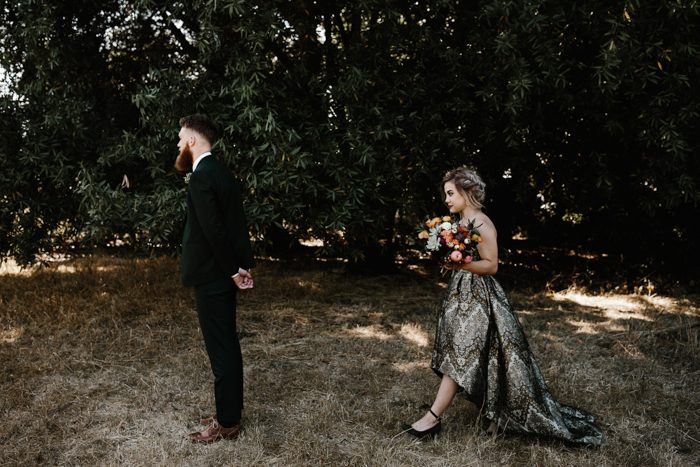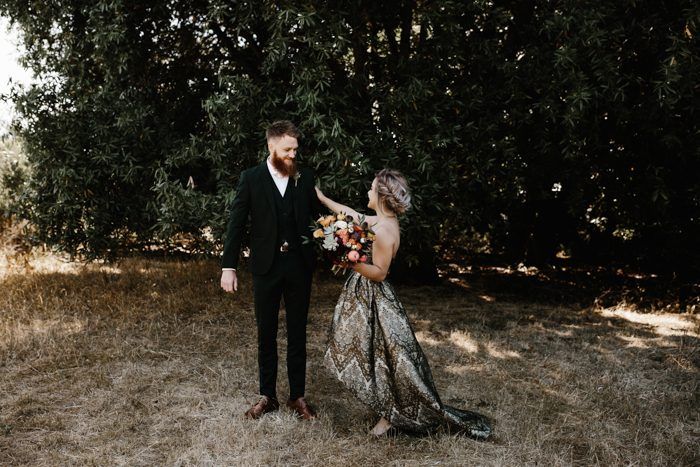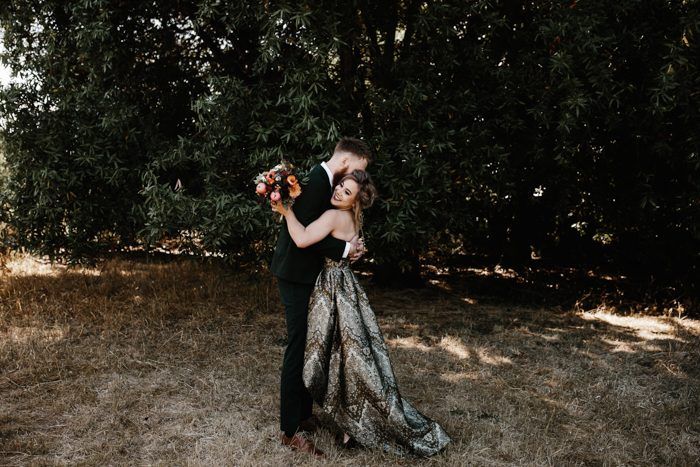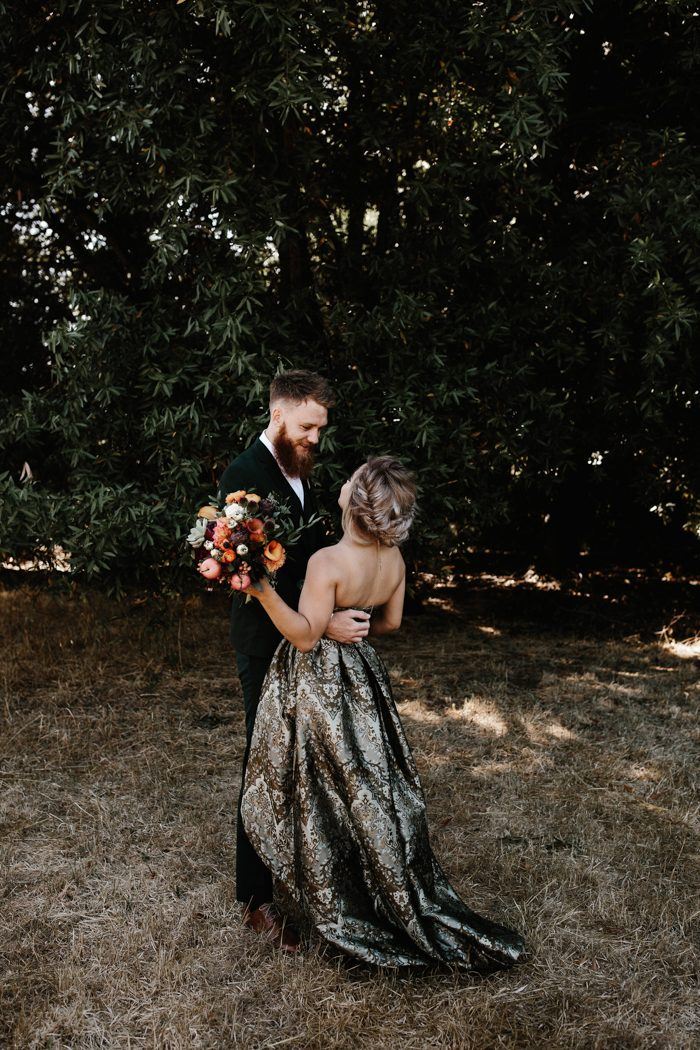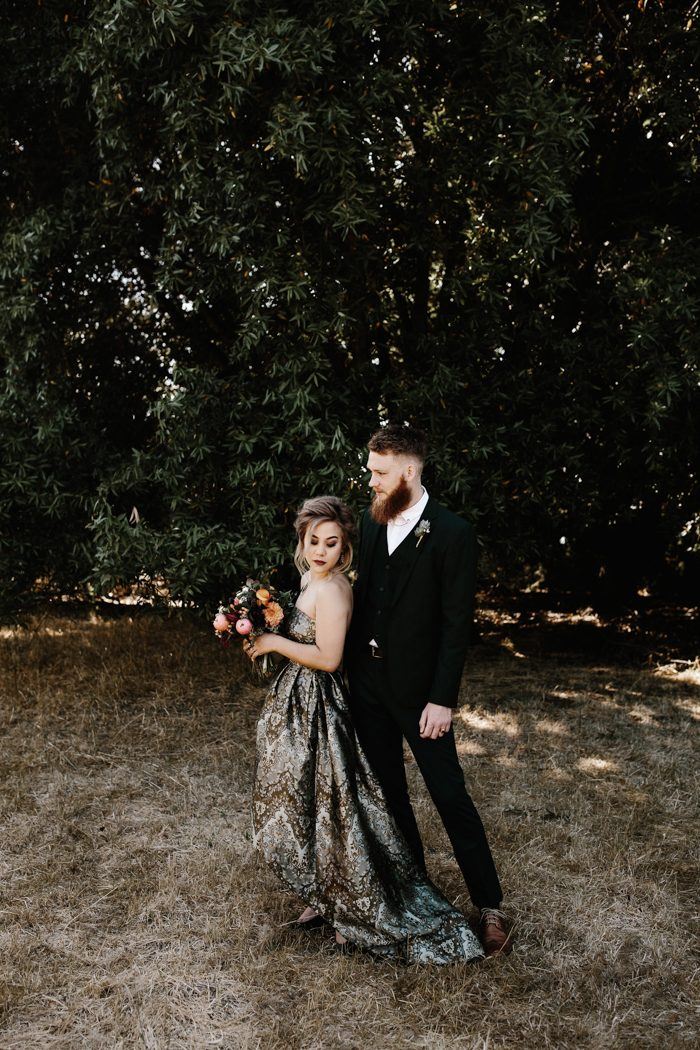 Make time with your fiance to have dates through out this process where you don't talk about anything wedding-task related. Go out on a date as if you were both in the pre-engaged phase of your relationship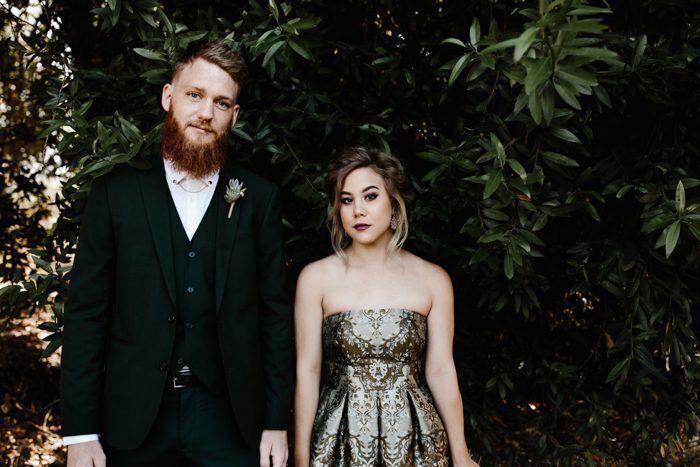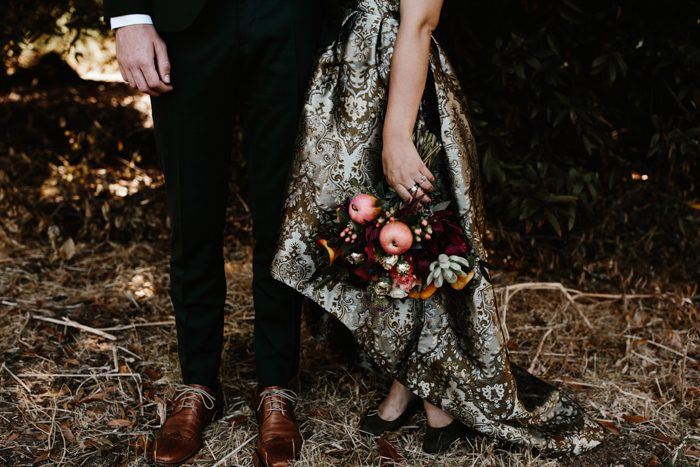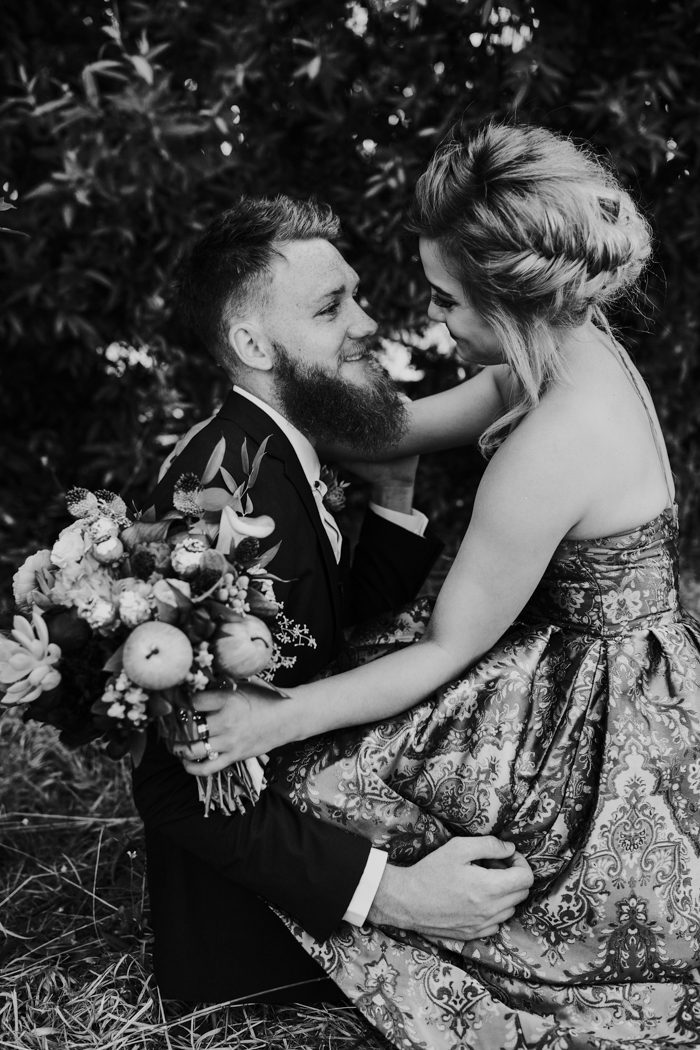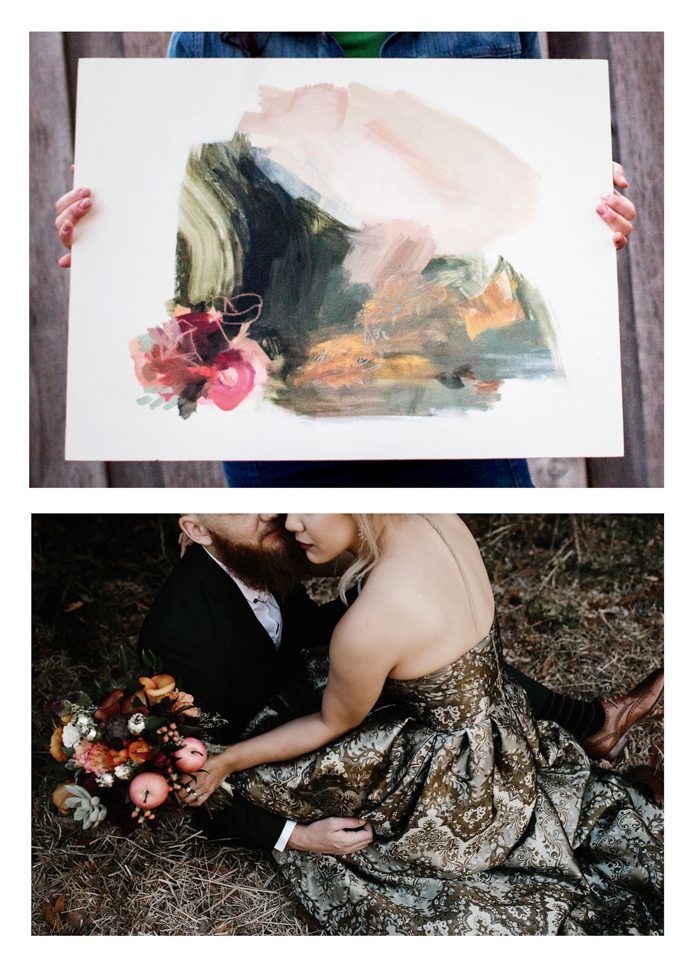 We love this incredible abstract painting that Rachel Wadlow Art created inspired by one of Elise and Erik's portraits!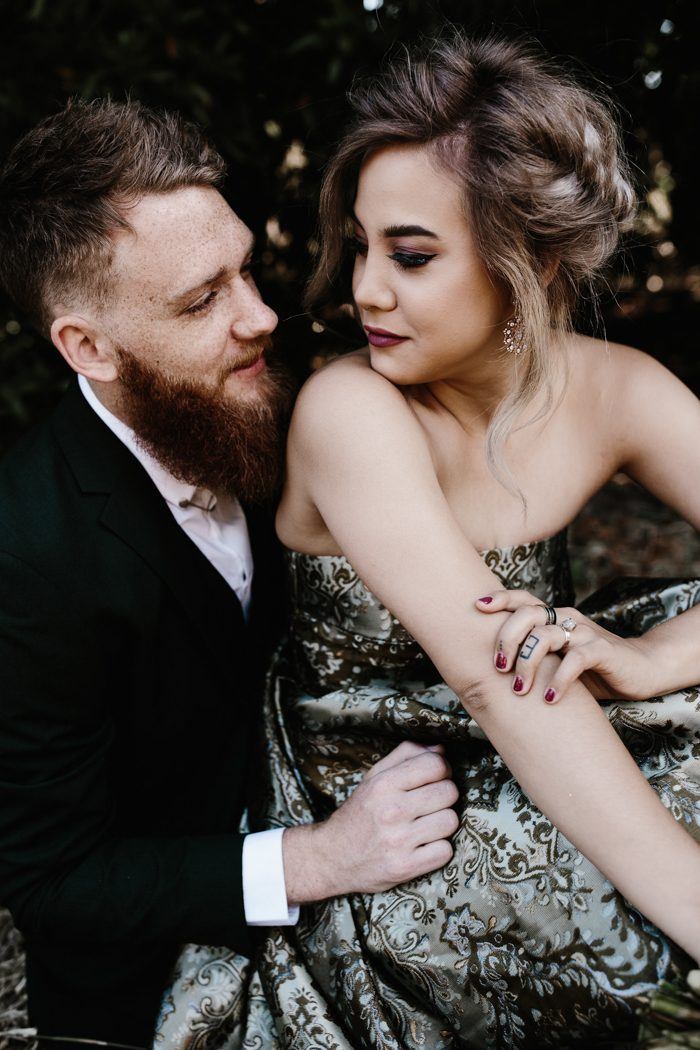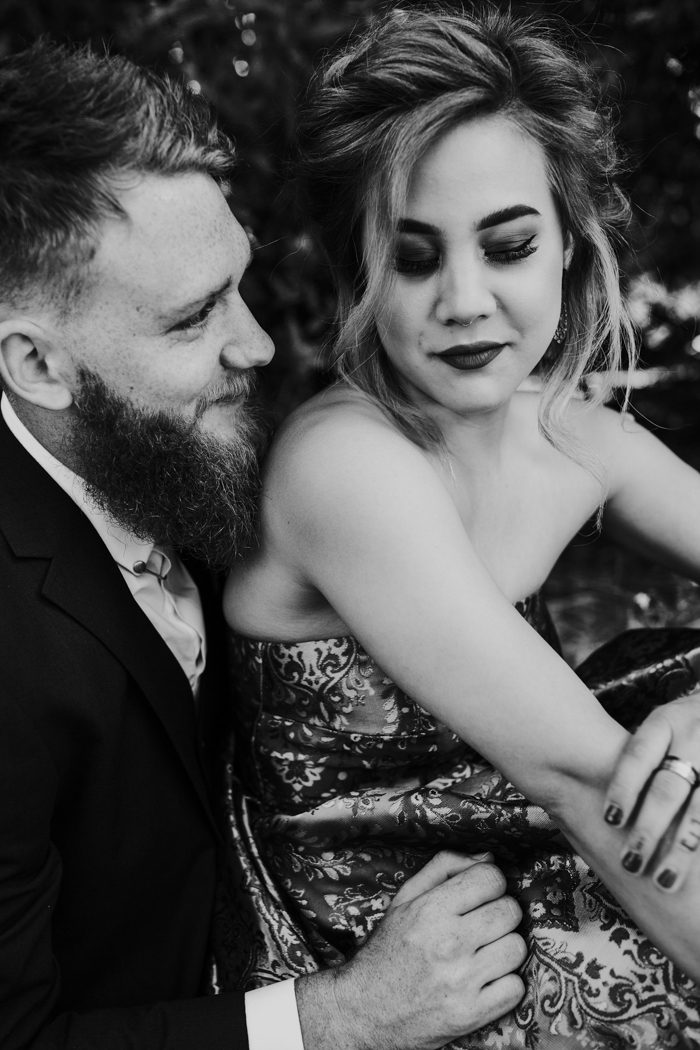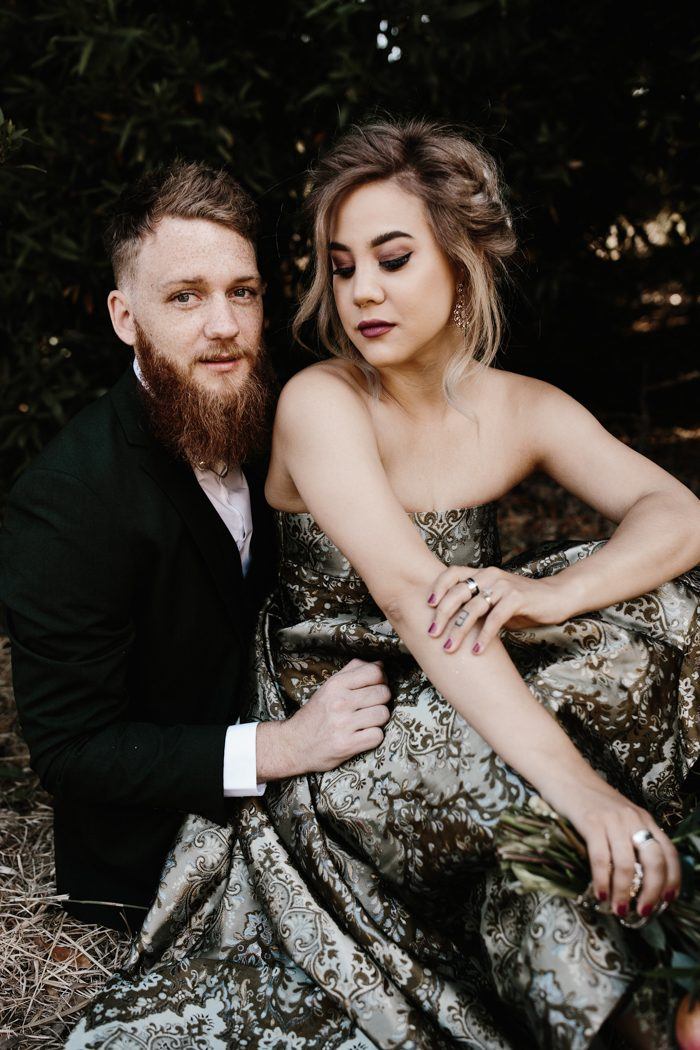 Our photographer, Katrina, and her assistant were invisible (a great thing), directive with the wedding party and formal family photos (much needed in the middle of chaos), and caught the most important details and reunions of the night. She was kind to our wedding party/guests, posed us in natural ways that we would actually want printed, and was amazing at being every where in the room at one time.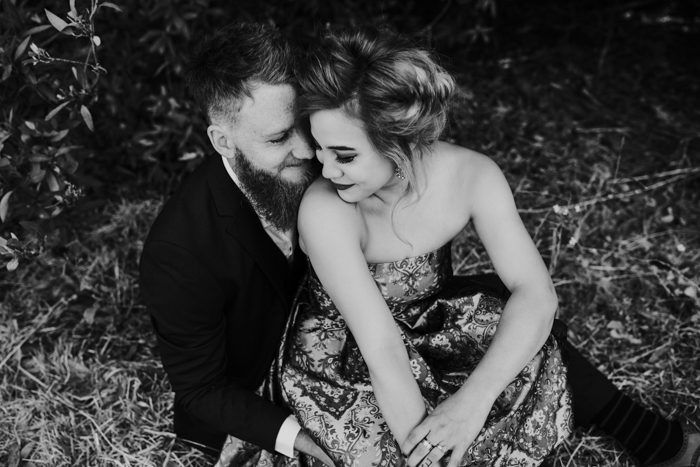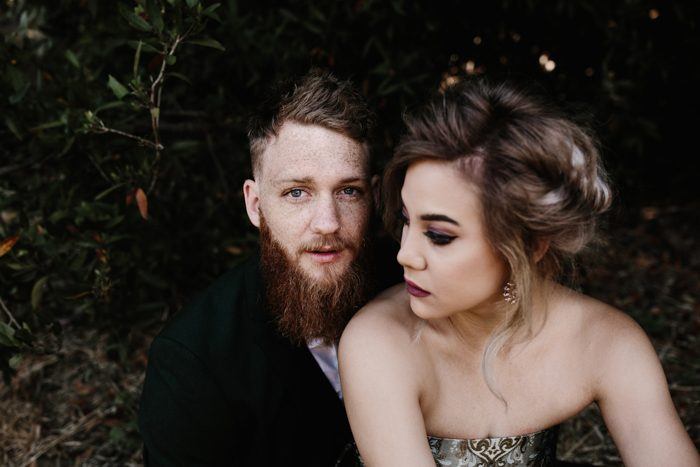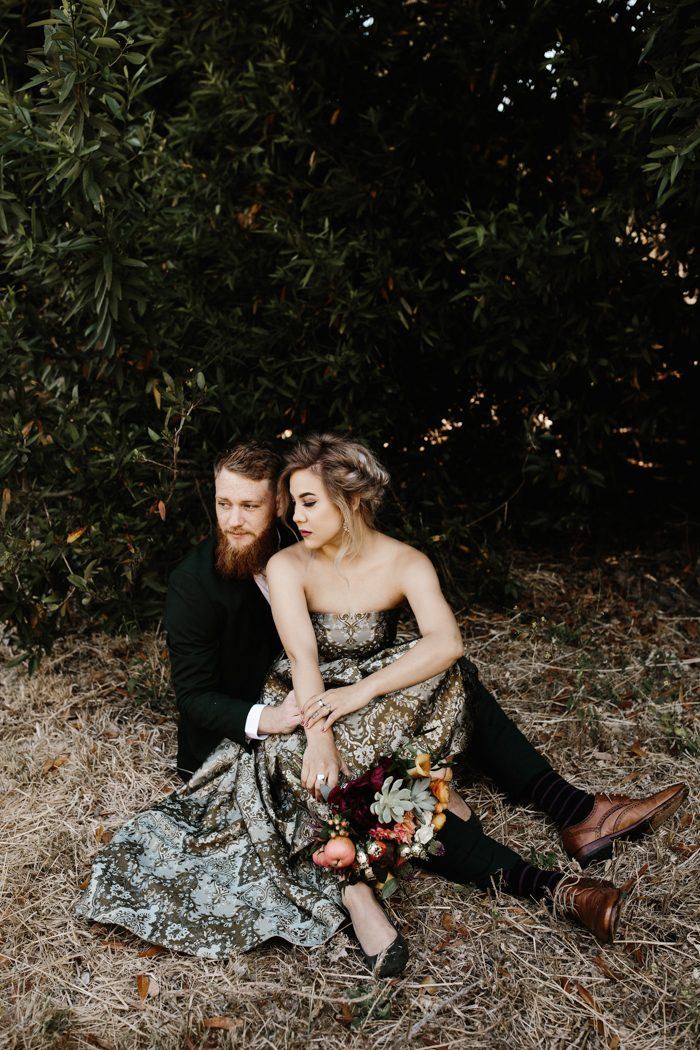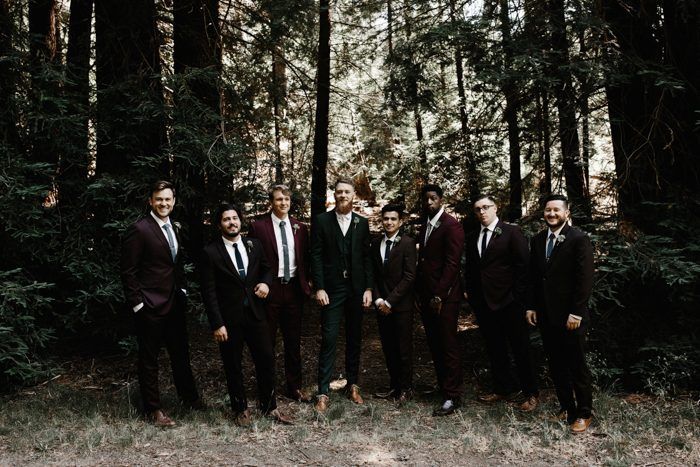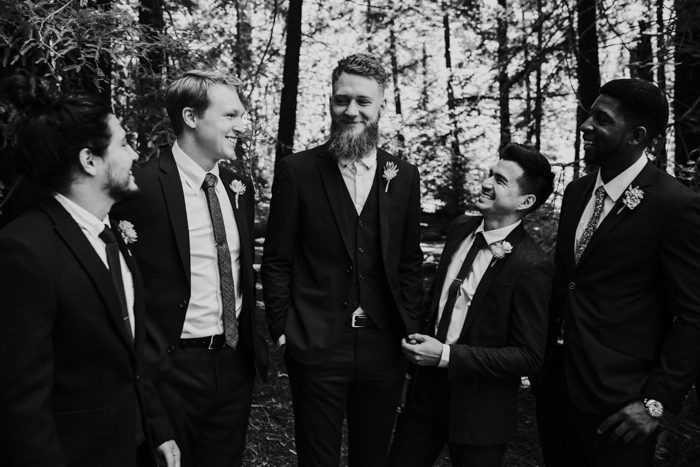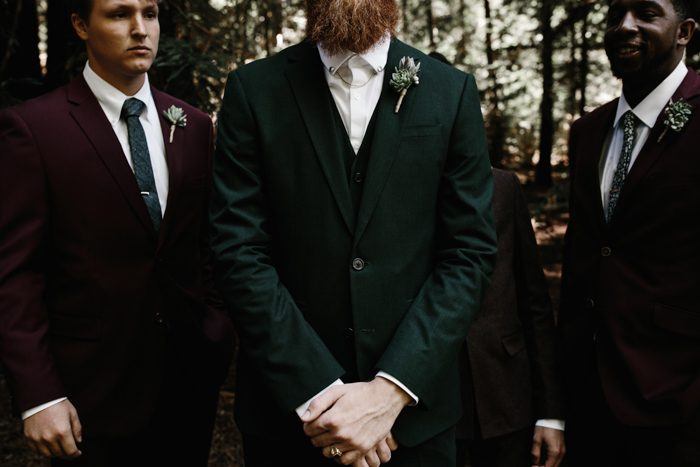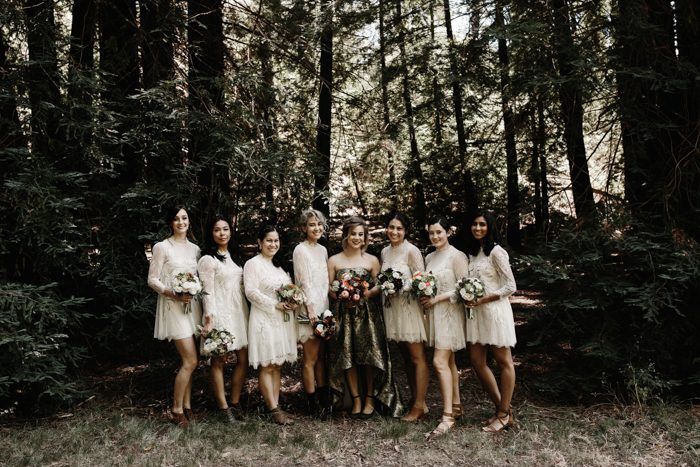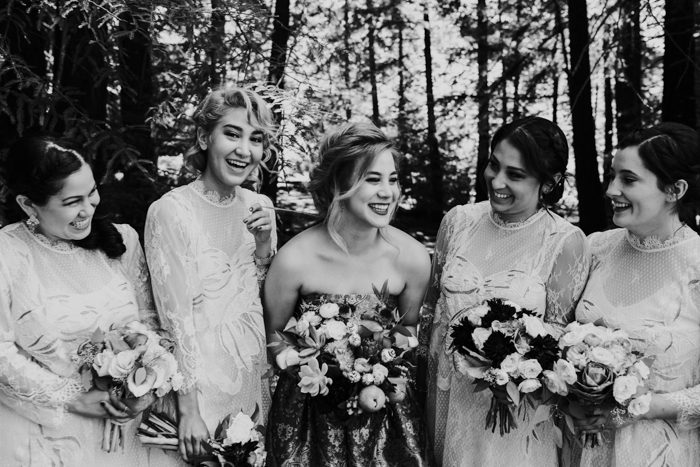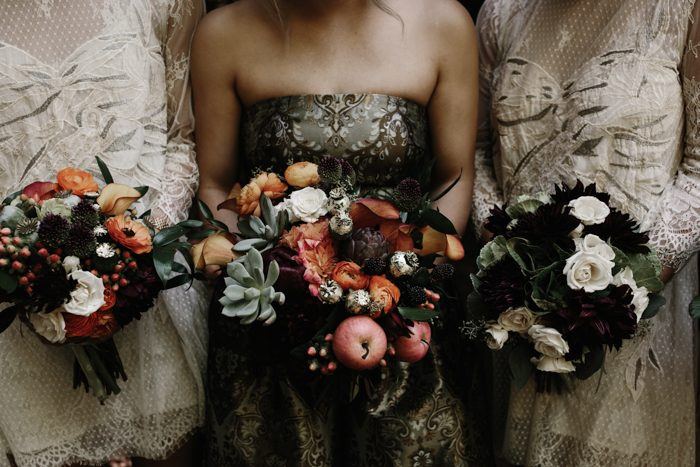 I wanted my girls to also look amazing and to stand out, so naturally, I had them wear white lace dresses from bohemian inspired store, Free People. They were short dresses (appropriate for the summer), long sleeve, high collared dresses that I had them wear with any boots they wanted.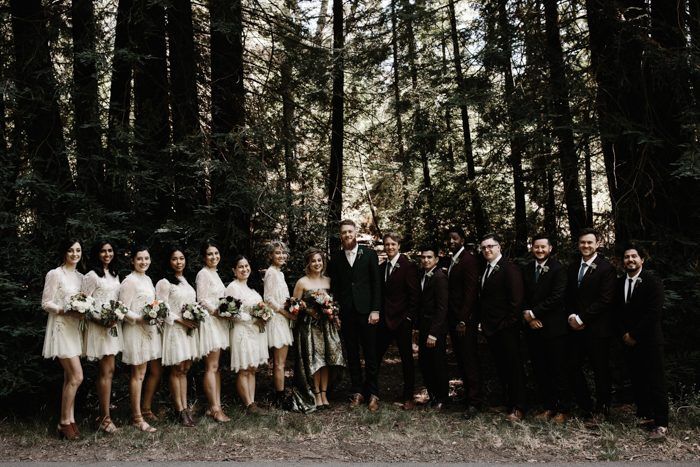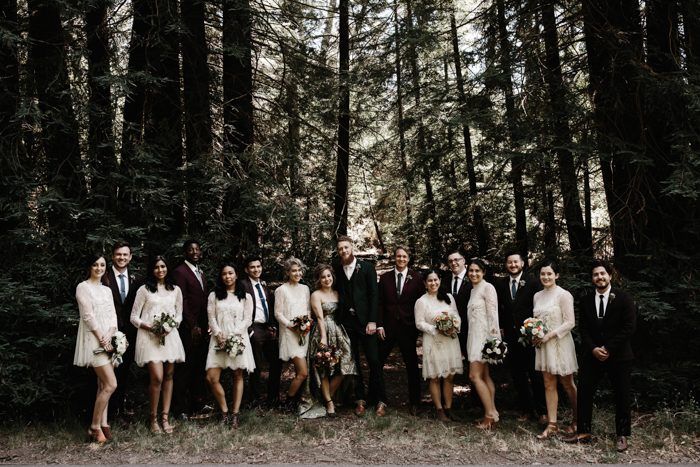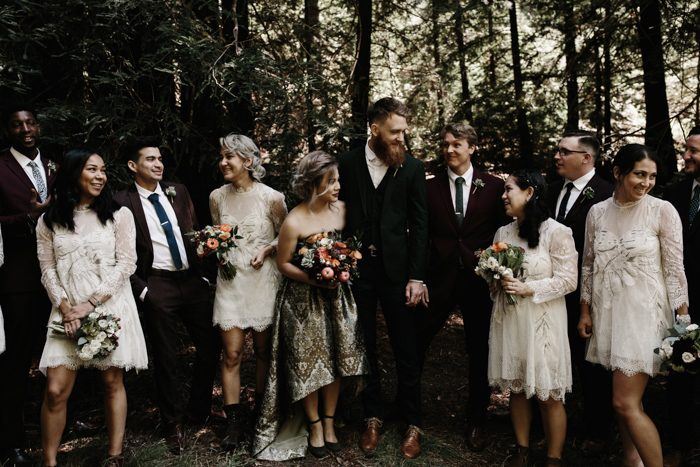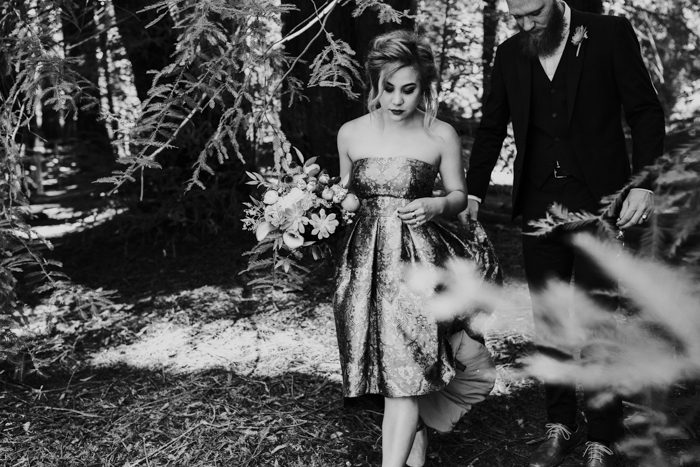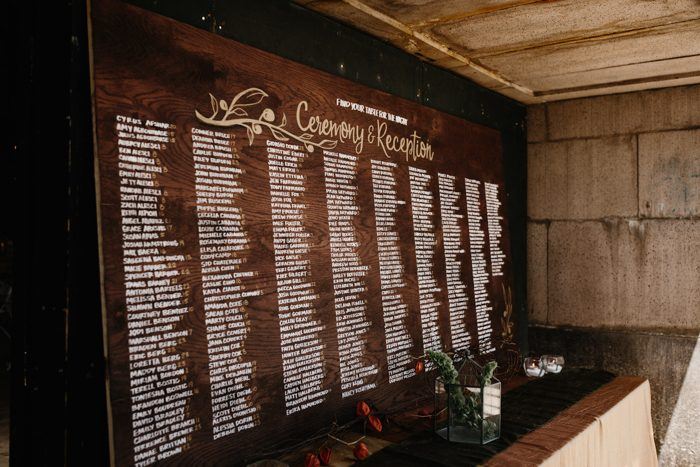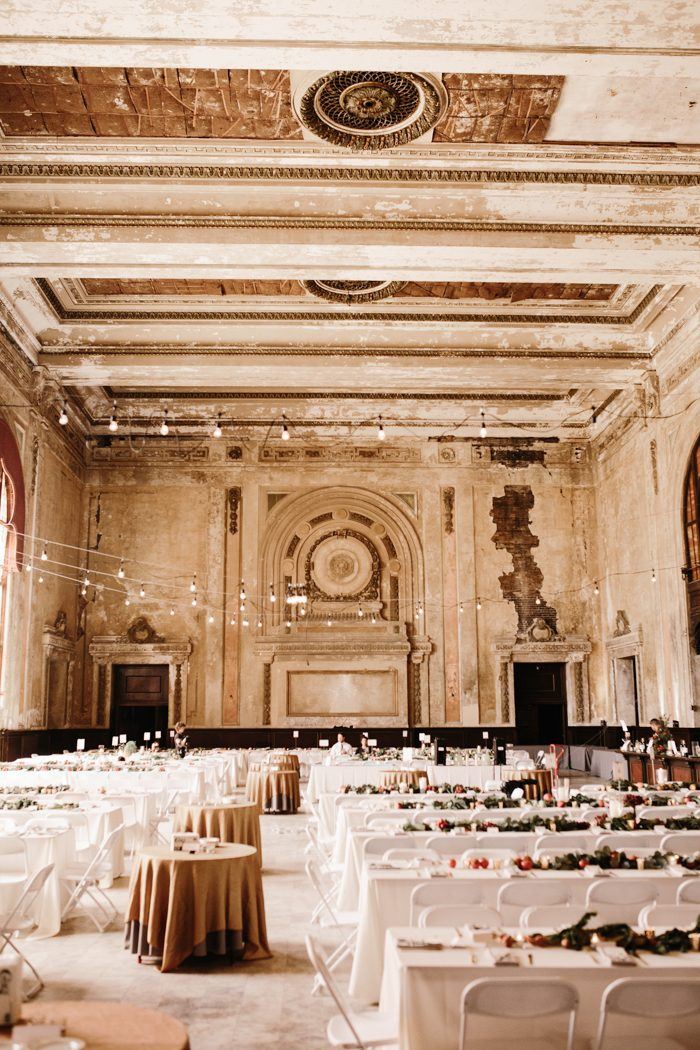 We knew we wanted a venue that could potentially fit over 500 people. We wanted a place that was completely unique (especially not a winery, it's just not us). We chose this venue because the interior of it was just breath taking. We already were cutting back our budget for decor because we wanted to invite so many people, but the inside barely needed dressing up at all! It was the sketchiest place to pull up to and park, but once you walked inside it was like a ballroom from a movie.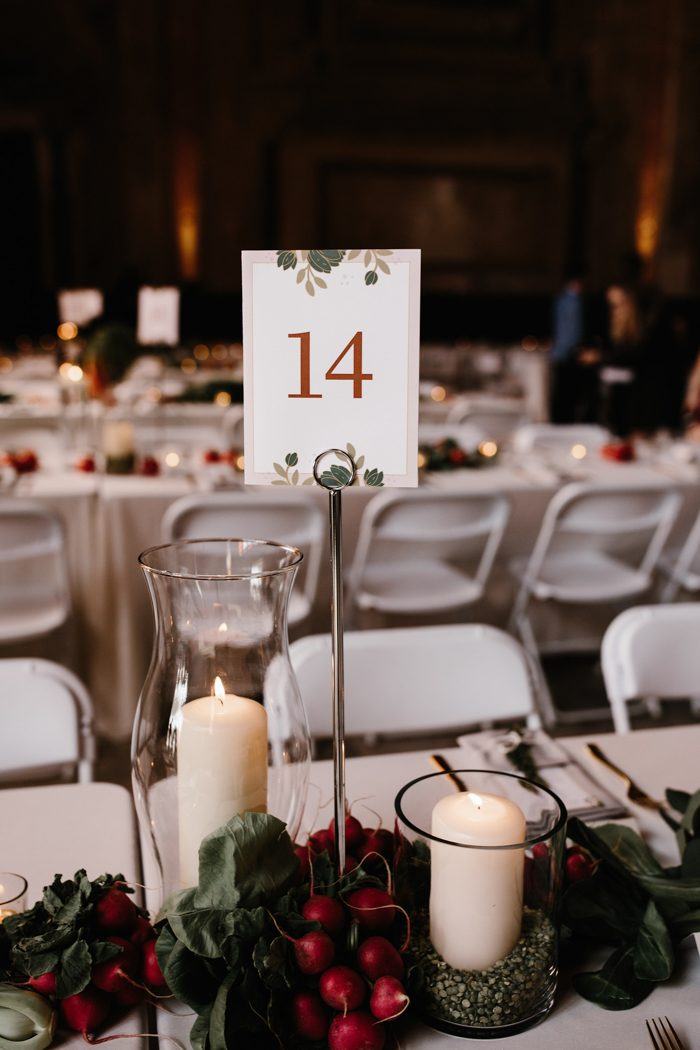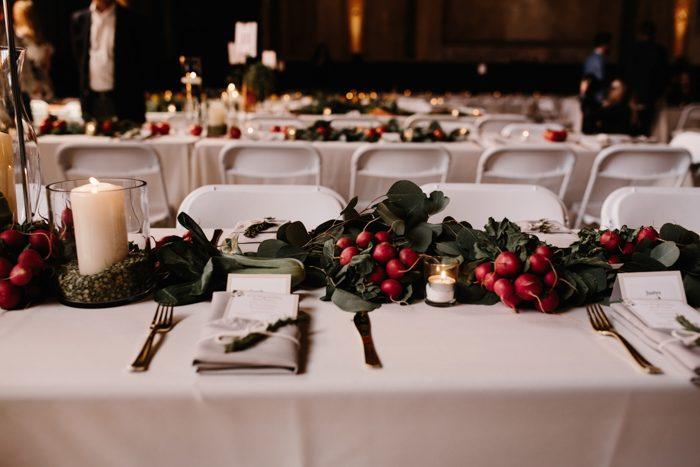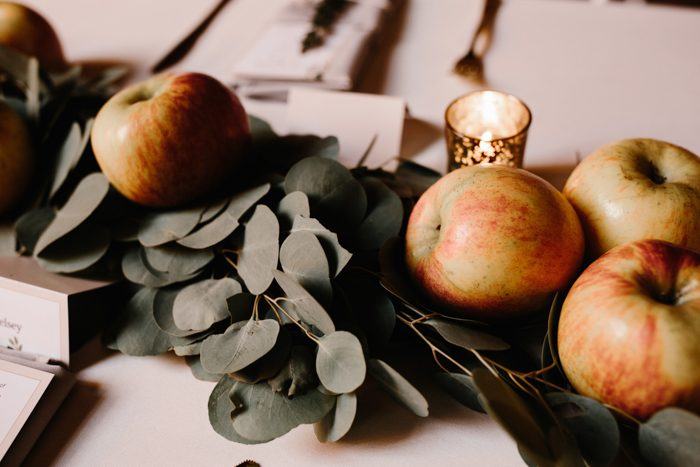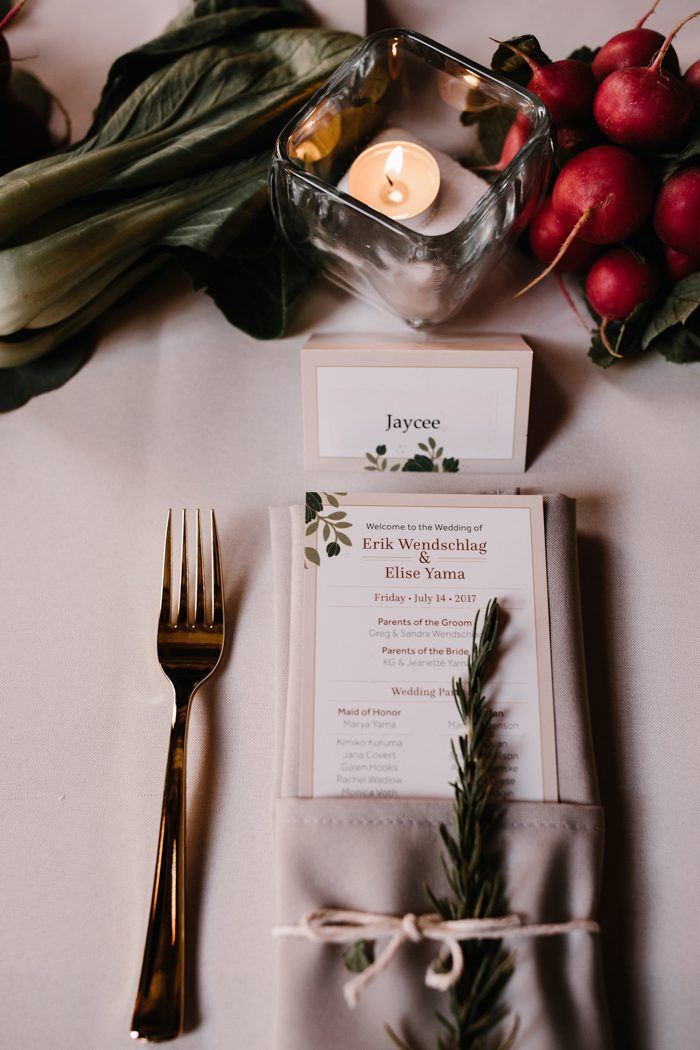 Book vendors that you trust. It should only take one or two really good conversations with your caterers, florist, or photographer for them to capture and understand what you want. It is an absolute waste of time to be setting up consistent meetings to be correcting what they're doing or adding in new ideas every day. You should have a general and solid idea of what you've envisioned before you book them. Let them use their creativity and talent! They don't need to be micromanaged. You are hiring them in their specialty, so trust them!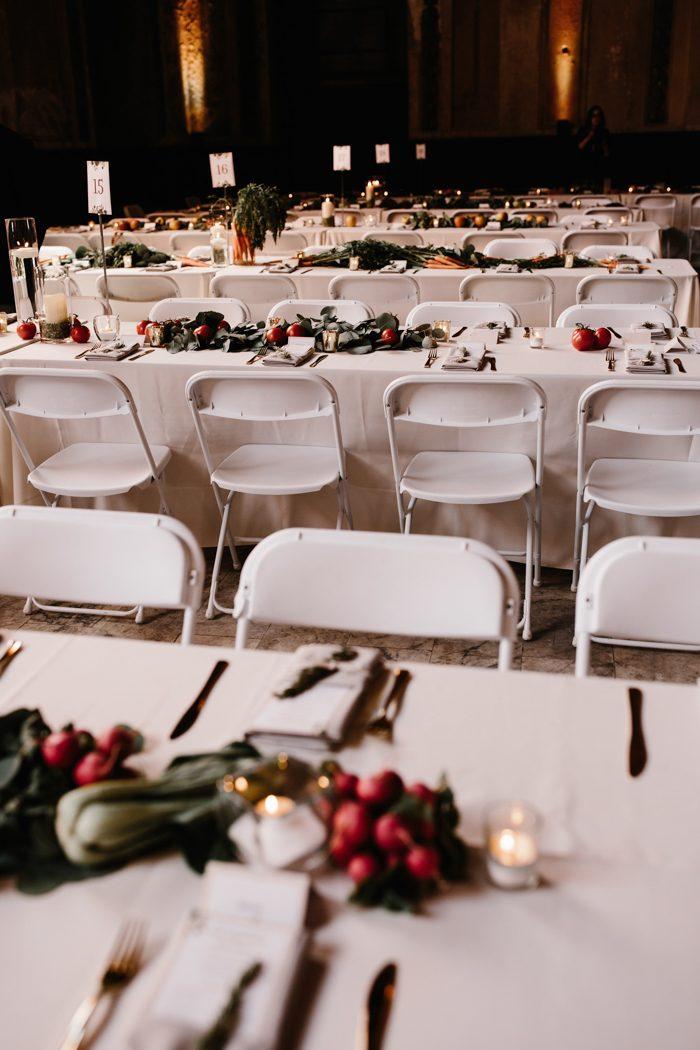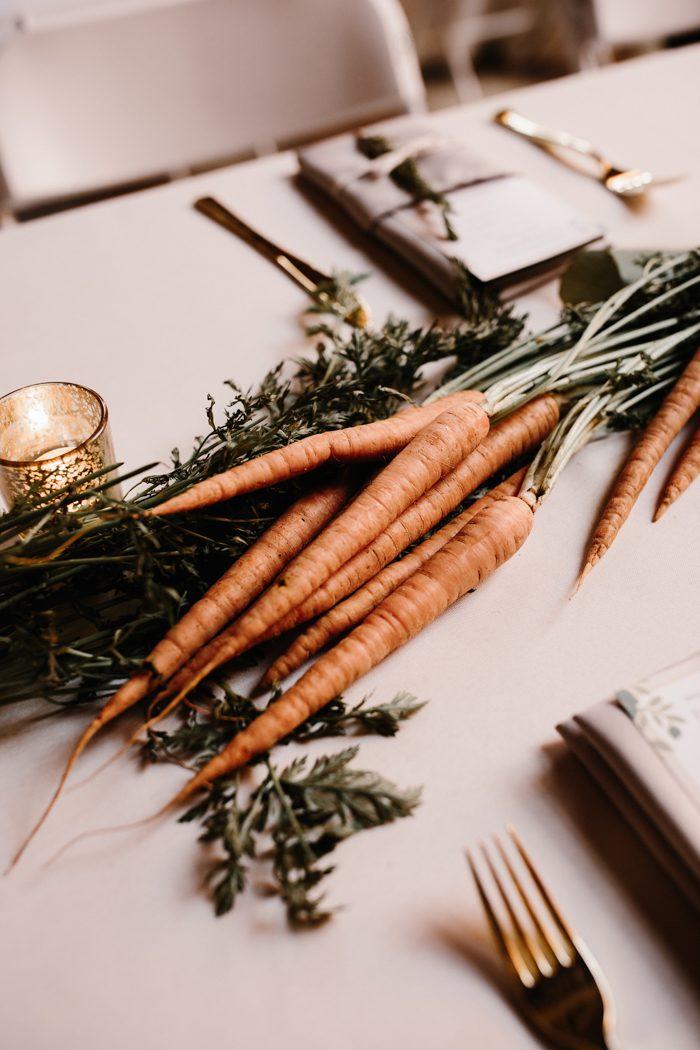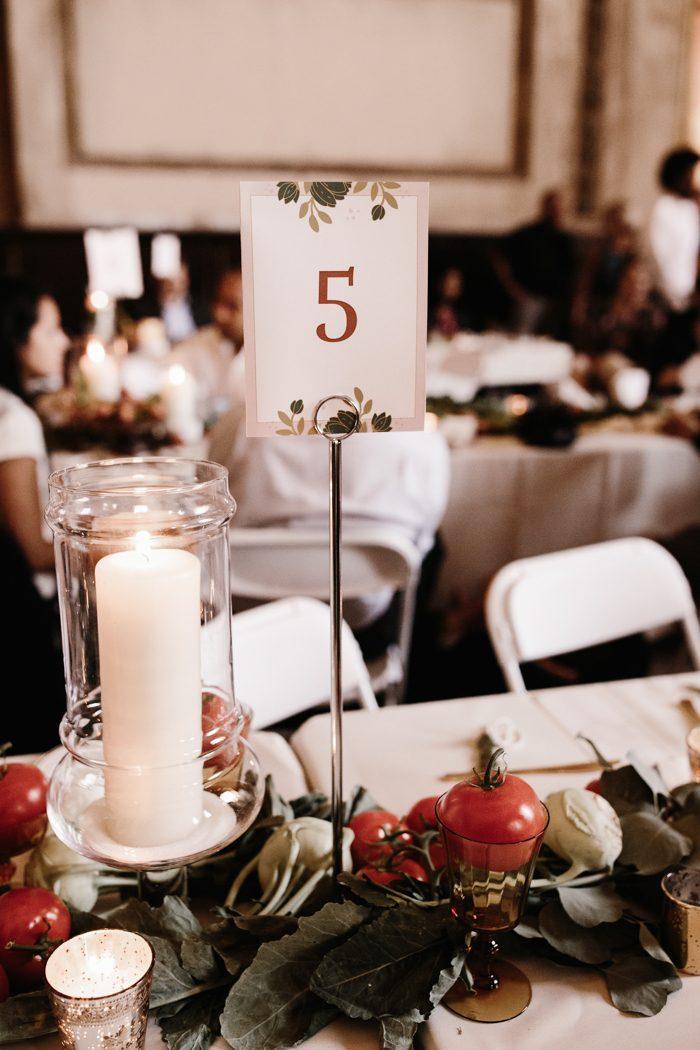 The both of us absolutely love The Lord of the Rings and we especially love the perfect summer-vibe party that Bilbo Baggins throws for Hobbiton on his 111th birthday. Hobbiton is surrounded by vegetation and agriculture. The earthy colors, candles every where, family style seating at rectangular tables, loud music, edible centerpieces every where, and of course alcohol. I'm happy to say we accomplished bringing these elements into an old train station and it was absolutely perfect for an evening in July.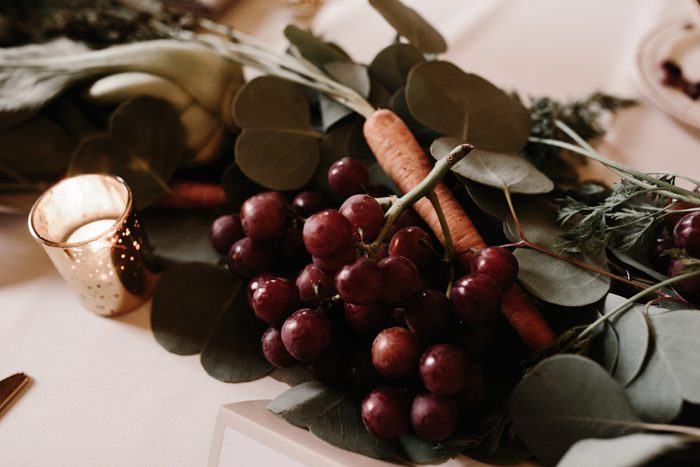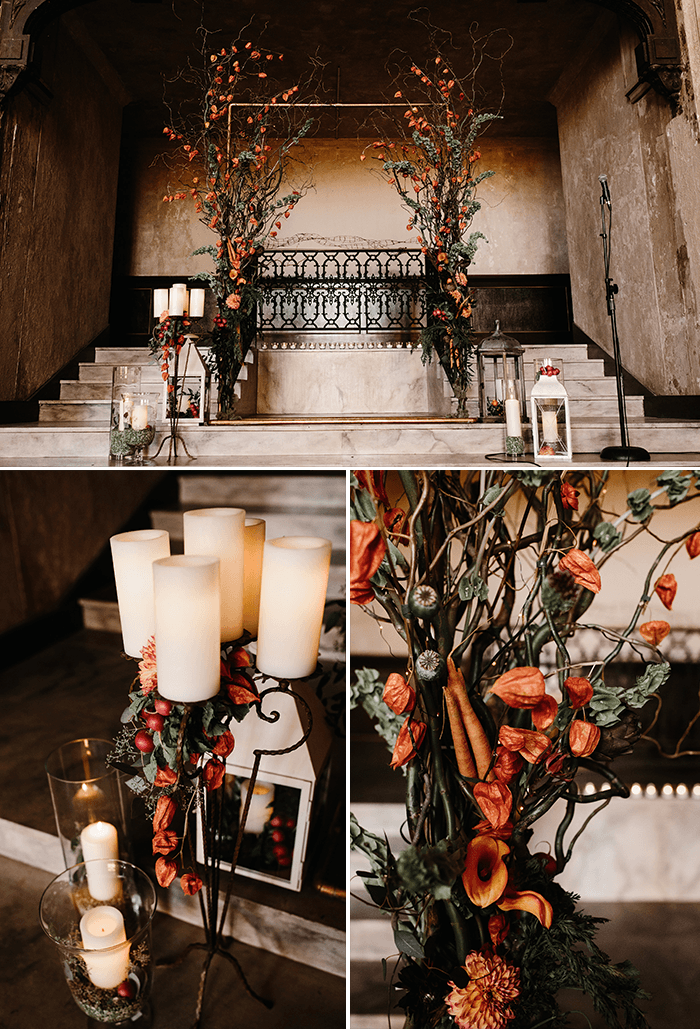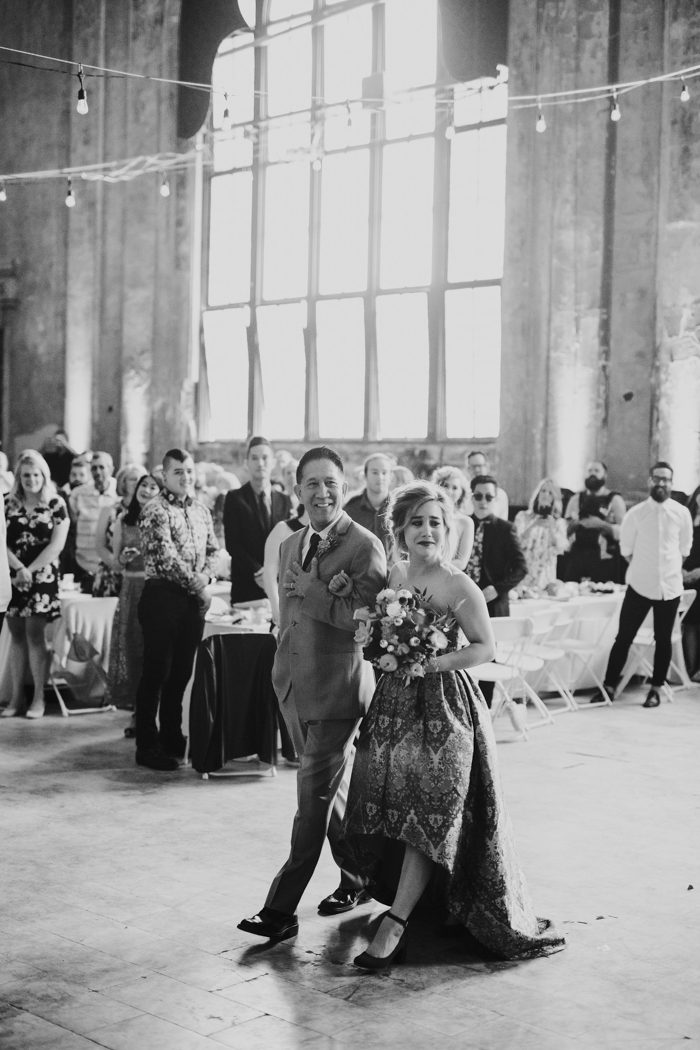 The most important thing for us while planning our wedding was having the mindset that our priority was to invite as many of our friends and family that we could. If that meant not having every single decoration, or the best quality silverware/chairs/or linens, we were willing to sacrifice those things to have the most important people join us.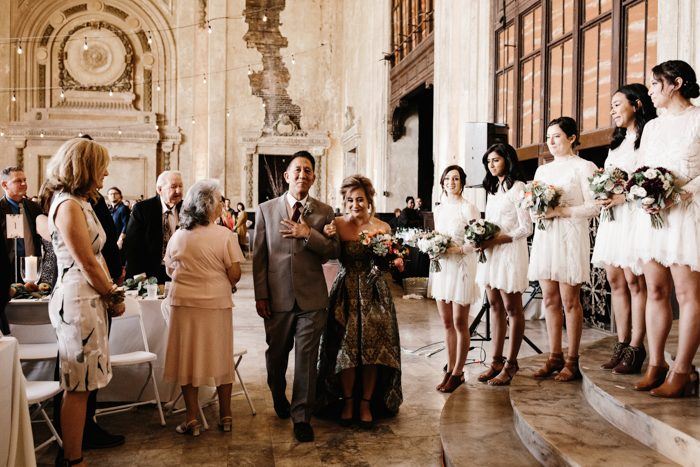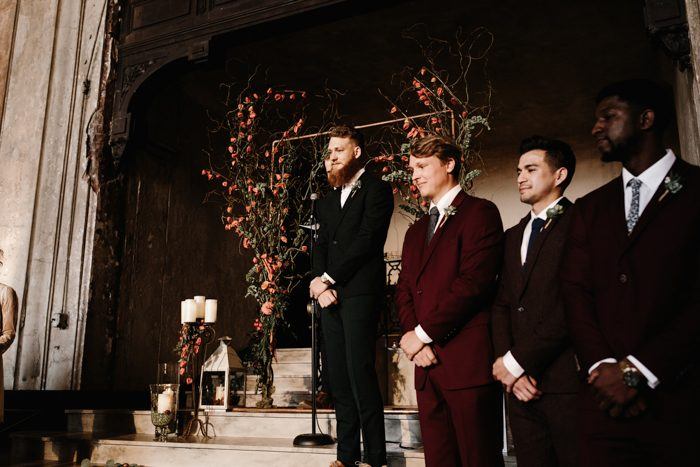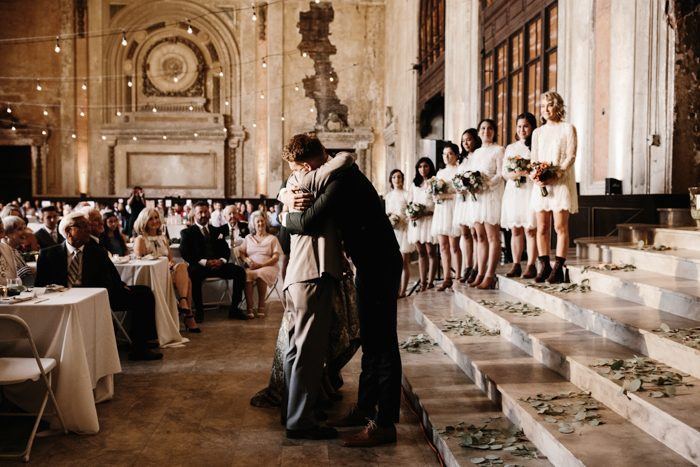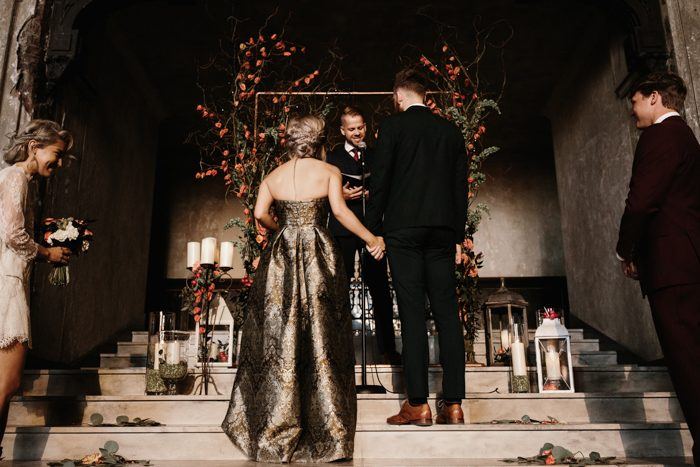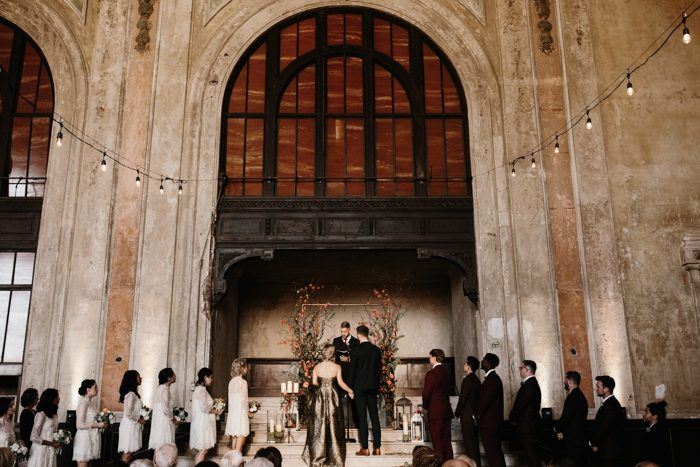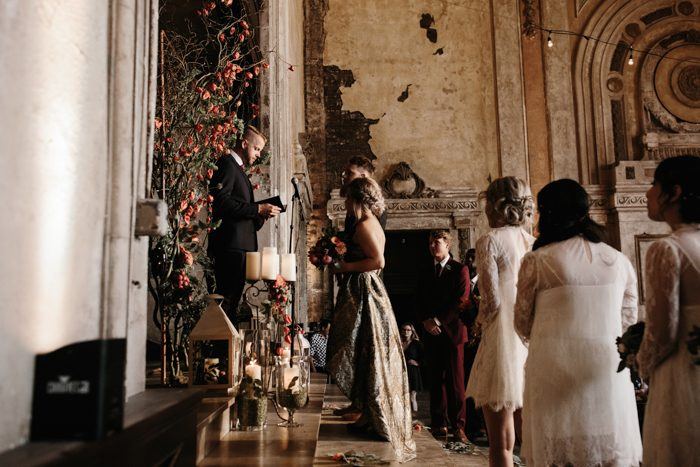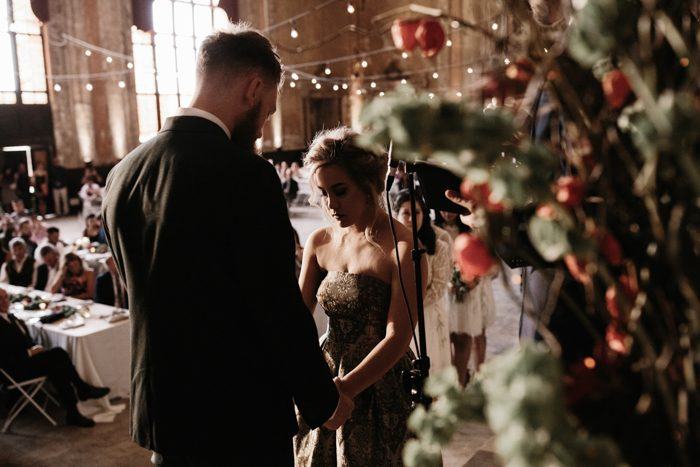 The most memorable part of the day for both of us was entering into the ceremony and looking out from the stage to see the 400 people who have invested in us, have loved us, and prayed over us. We of course had our immediate families there, but we also included on our guest list the baristas that have served us coffee every day for years. It was an amazing moment to look out at the array of guests we had.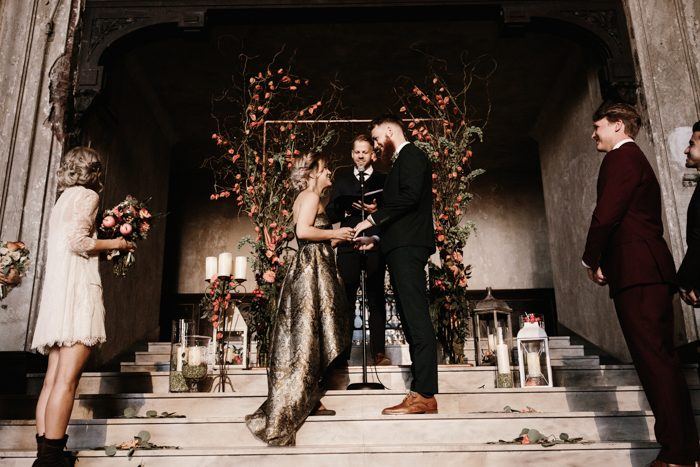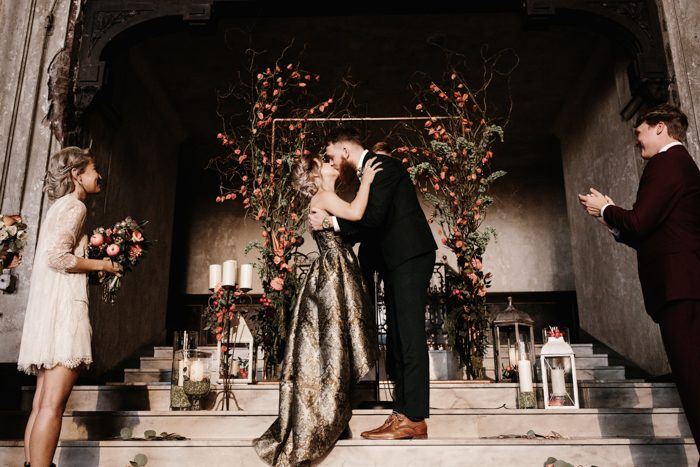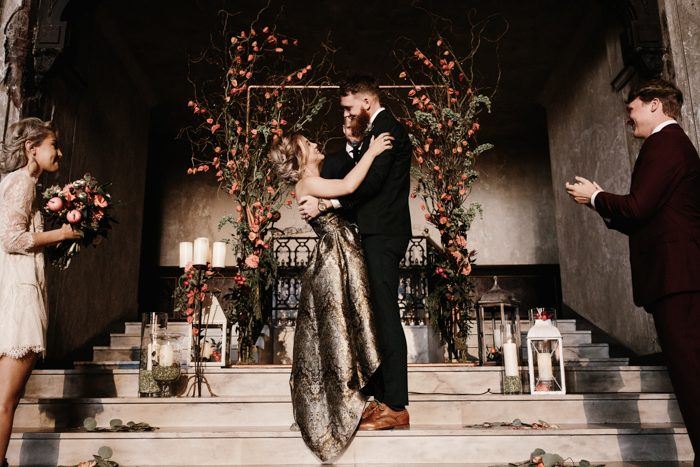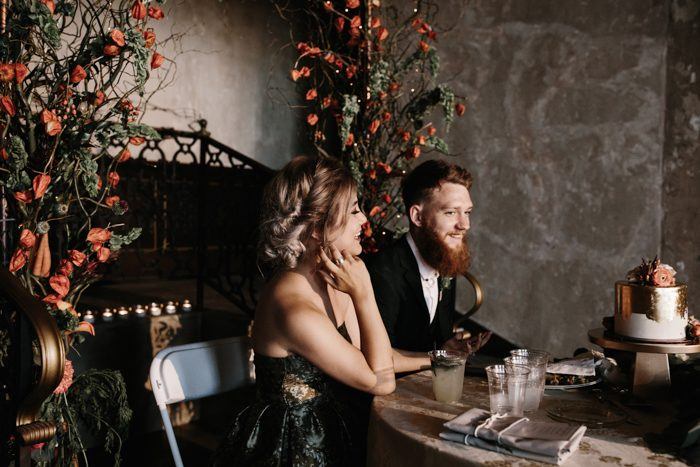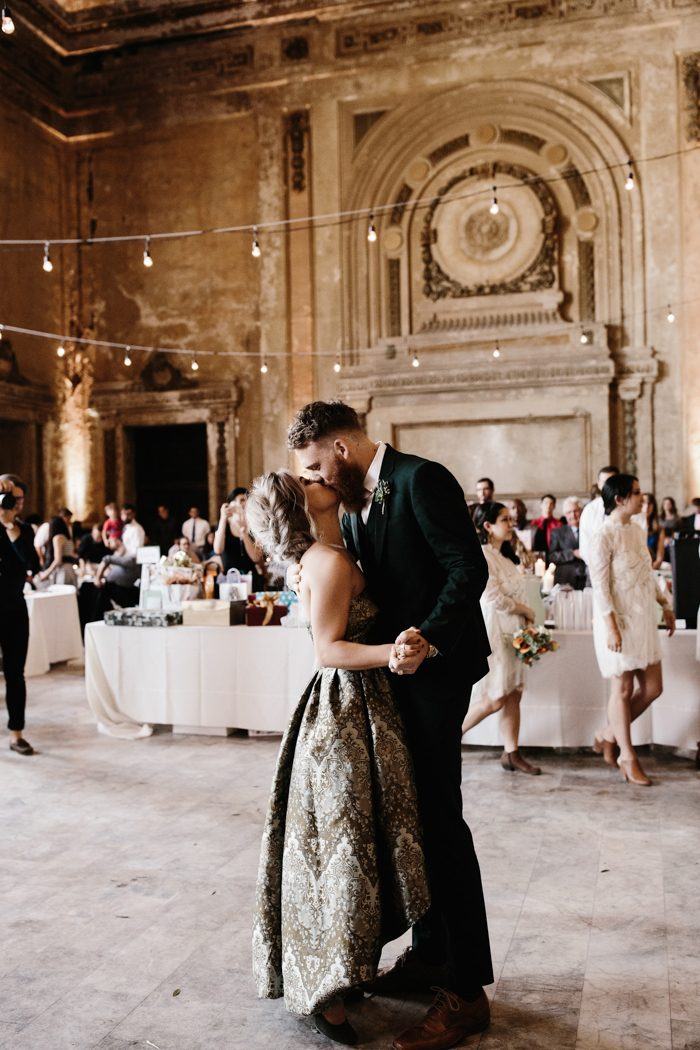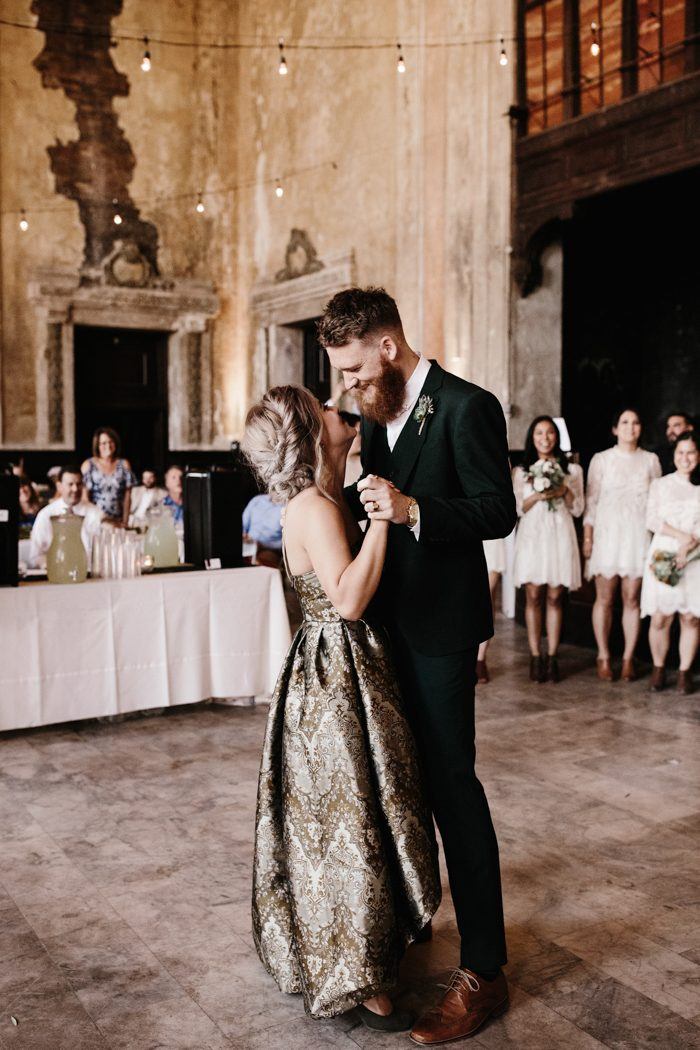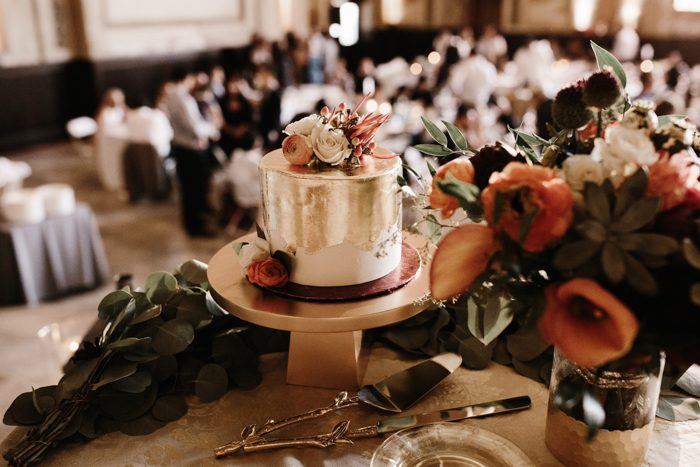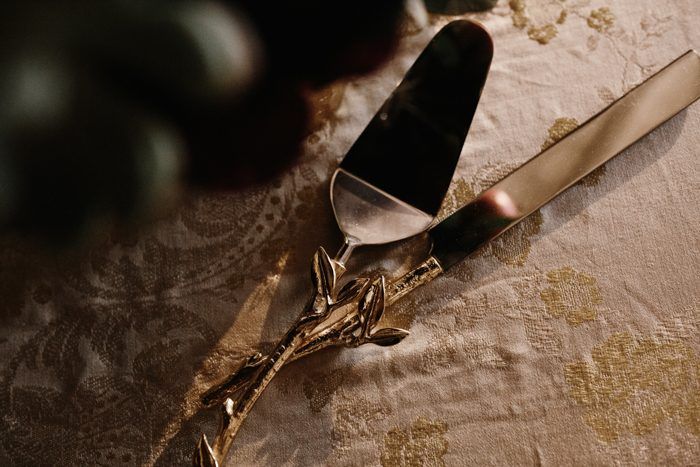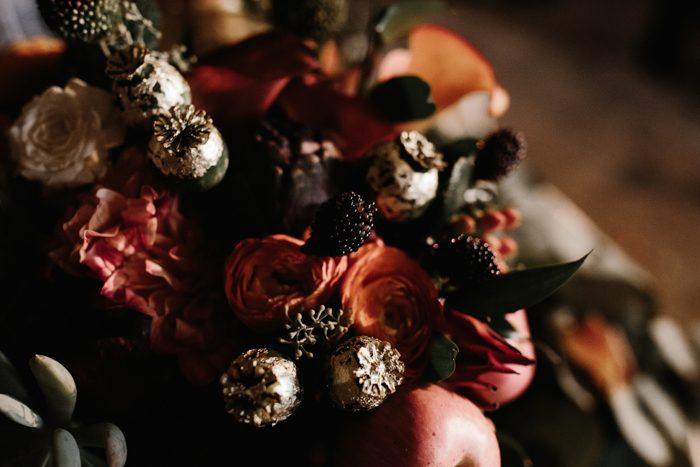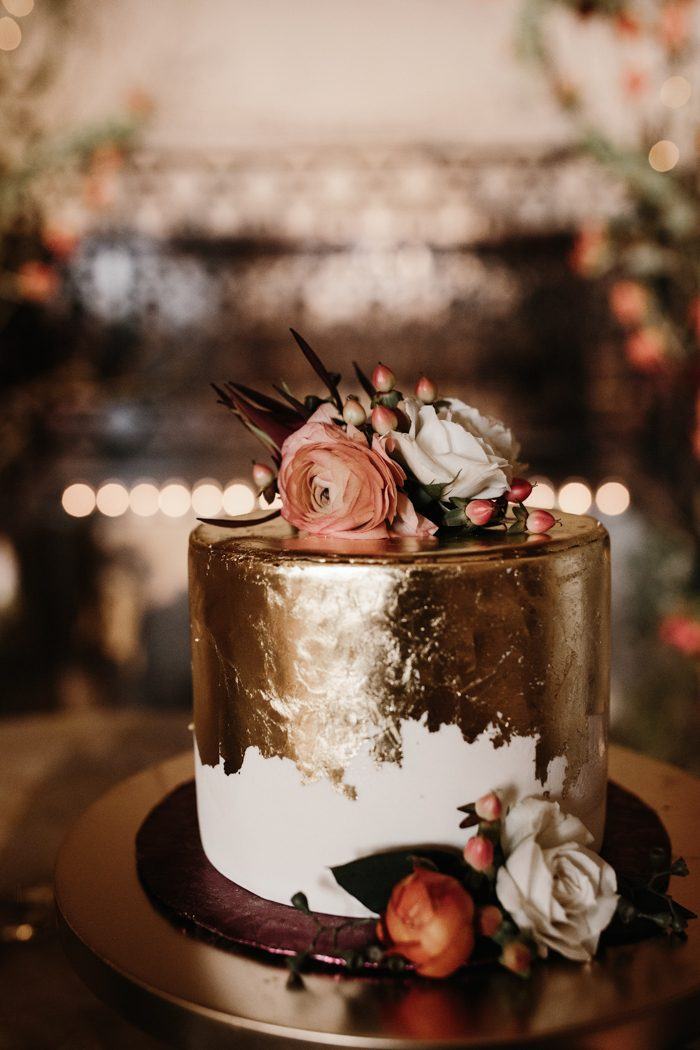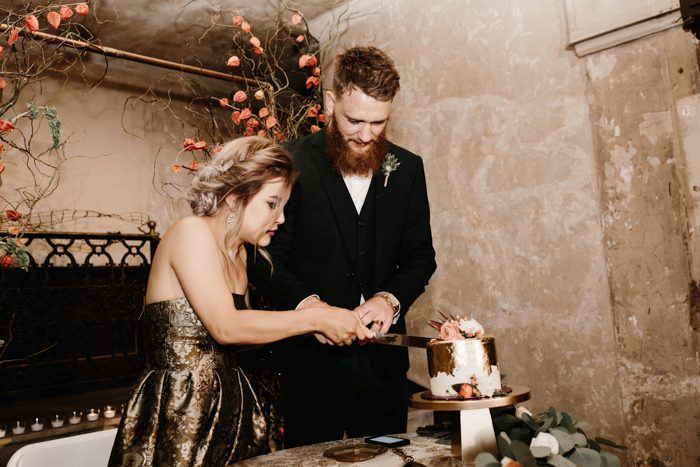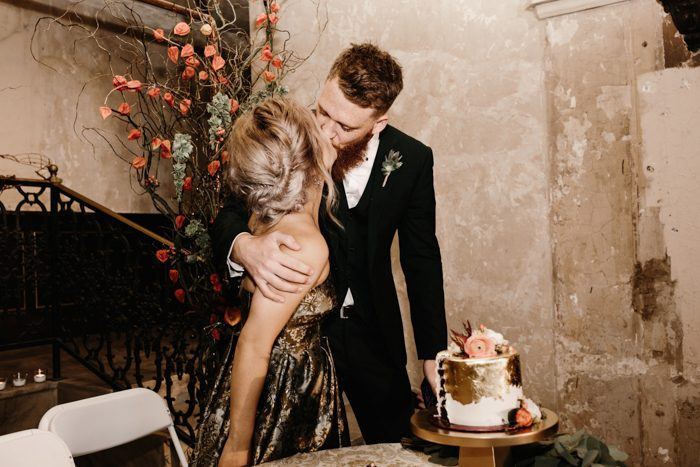 Congratulations to Elise and Erik on their wedding day, and thank you to Naseem Events for sharing their wedding with Junebug! If you loved the color palette of this wedding, then you will love this eclectic romantic wedding inspiration at The Chapel at Southwind Hills.