This Modern Revelry
Best Wedding Videographers in London
About
If you're looking for a wedding film with a vibe more at home in a music video than a political broadcast - then welcome to the party. 
We make wedding videos for you - the stylish as hell, millennial(ish) generation, the anti-traditional people breaking out of the box and making weddings your own again.
We're all about unforgettable dance floor action, booty-shaking, hands in the air, crowd surfing and couples taking over the mic moments. Instead of posed group photos with your bridesmaids, groomsmen, groomsmaids, bridesmen and flower guys you want a mini party; we're talking poppin' bottles, dancing like your lives depend on it and living your best life ever.
You want to look cool. You want to look like everyone at your wedding had THE BEST TIME. You know that your wedding is all about the people. Well, that's what we do best. We aren't going to bring sliders or stay hidden away in one corner - you'll find us on the dance floor, camera in hand, getting the action as it happens, where it happens. It's not about slow panning shots of shoes or stationery - chances are you've still got those things to look at every day afterwards anyway. It's the moment your guests jump on their chairs during dinner and start singing Wonderwall, it's getting up close and personal as that one friend who always does the worm cracks it out on the dance floor, it's about the high-fiving, hair flipping, laugh til you cry, jumping on the table realness - with you - the ones who know that once the ceremony is over, that's when the real action happens.
One thing's for sure:
THIS AIN'T YOUR STANDARD WEDDING FILM.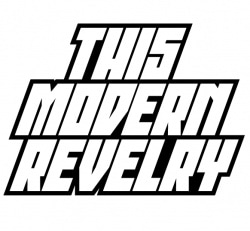 Request Information
Thank you for your submission. We will be in touch soon!
X

Email Sent.