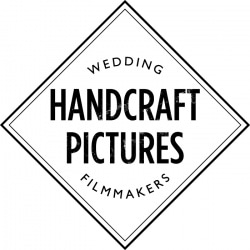 Best Wedding Videographers in London
HandCraft Pictures
About
MEMBER SINCE 2017
I have been filming weddings for a decade now and currently hold the record for the most watched wedding video of all time (30 millions views at last count)! I love how every story I am commsioned to document is unique- I see it as my role to reveal this unique story through my filmmaking.
Marriage is an ancient ceremony, and I aim to reflect this by creating films with a timeless quality to them, free of passing styles and trends, that can be enjoyed for decades to come.
A wedding is also a deeply personal experience, and it is imperative to me that my footprint on the day is as light as possible- so I do not stage manage any of my shots, rather capture the day naturally, as it unfolds, with minimal equipment, and craft the film during the editing process, which is where the story comes to life.
A great wedding filmmaker is someone who can blend the disciplines of a documentary filmmaker with that of a feature filmmaker - to document what is a real-life event, personal to you and happening in real time, in a way that culminates in a final product which is a cinematic, movie-like experience, and I am constantly striving for this in my work.
I also love how weddings give me the oppurtunity to meet new people and travel to new places, two of my favourite things!
Please get in contact or visit my website so we can start crafting your story!
Why couples love HandCraft Pictures
Request Information
Thank you for your submission. We will be in touch soon!
X

Email Sent.