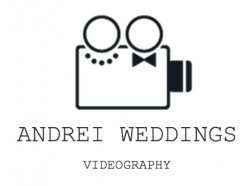 Best Wedding Videographers in London
ANDREI WEDDINGS
1 REVIEW
About
MEMBER SINCE 2018
Welcome.
If you are reading this you already know you are like no other and your wedding will be like no other. Your elevated social status and love for art are a proof you already identify yourself with our style. Like us, you stand out from the crowd because first you know to differentiate between the good and the outstanding.
Andrei Weddings is a luxury wedding video company established in Notting Hill, London. We have worked in the countries most notable venues as well as in destinations worldwide.
We would be delighted to be part of your family's special celebrations, therefore we invite you to visit our website in order to check our packages and enquire about prices.
Why couples love ANDREI WEDDINGS
May M.
The Royal Horseguards, London
Reviewed on Jun 21, 2020
The best thing you will do for your wedding. Andrei and his team work is second to none, he is amazing at his craft of capturing special moments and editing them beautifully. Having said that, now that our Wedding has come and gone, we want to tell ...&nbsp &nbsp Read More
Request Information
Thank you for your submission. We will be in touch soon!
X

Email Sent.