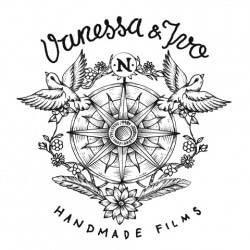 Best Wedding Videographers in Portugal, South of France, Spain and Southern Italy
Vanessa & Ivo
13 REVIEWS
About
MEMBER SINCE 2017
On your big day, our goal is to capture, in a simple way, the essence of what happened. We're not looking for poses or staging. We won't upset your guests with strong lights. We'll try to be discreet and mix with your guests. Most of the time we have just one camera on our hands. You can find us picking an appetizer, easily or dancing during the party. And we always eat cake!
The wedding day is a big party and we want you to have fun – that's one of the most important things in destination weddings. We want you to have fun – talk, laugh, eat, drink and dance. We honestly believe that's what makes our photos and films unique.
HOW DO YOU WANT TO REMEMBER YOUR WEDDING?
Why couples love Vanessa & Ivo
Jared P.
Scotland
Reviewed on Nov 23, 2022
We selected Vanessa and Ivo because their videos are stunning. Working with a photographer from another country for a wedding in a 3rd country is stressful, but even through a pandemic with multiple reschedules, they were flexible and communicative a...&nbsp &nbsp Read More
Tricia L.
Quinta da Bichinha
Reviewed on Jul 22, 2022
My husband and I were very lucky to have Vanessa & Ivo videograph our wedding, and we couldn't recommend them more. From our first contact, they were extremely professional, warm, and dedicated to their craft. On the day of our wedding, they made us ...&nbsp &nbsp Read More
Catarina R.
Palácio de Sant'Anna, Lisboa
Reviewed on May 22, 2022
Por ter sido um dia memorável e TÃO feliz, o dia do nosso casamento, é nos difícil arranjar as palavras certas para o descrever. Foram as imagens-memórias que a Vanessa & Ivo captaram que permitiram dar voz a tantos momentos, encontros, gargalha...&nbsp &nbsp Read More
Pedro d.
Palácio de San'Anna
Reviewed on Feb 24, 2022
O que dizer? ... não vai ser fácil e apesar de nos conhecermos à imenso tempo e a nossa amizade existir desde aí, não é fácil descrever o vosso trabalho sem palavras como: FANTÁSTICO, ÍNTIMO, DIVERTIDO, MARAVILHOSO... sei lá... encheram-nos...&nbsp &nbsp Read More
Raquel T.
Lisbon, Portugal
Reviewed on Jan 05, 2022
Vanessa and Ivo were truly amazing to work with leading up to and on our wedding day. Prior to the wedding, they handled everything very professionally and always made themselves available to answer any questions we had even though we were an ocean a...&nbsp &nbsp Read More
&nbsp + See More Reviews
Request Information
Thank you for your submission. We will be in touch soon!
X

Email Sent.